A Collection of 15 Kitchen Paint Ideas
We always wondered how people come up with the colors they choose for their homes.
It could be because it is the most popular color for the season; maybe it is their favorite color; or maybe because it was what was suggested by the designer since it will go well with the modular furniture available in the market.
Whatever the reasons are, what's important is that we somehow love looking at these colors; they can say a lot about our personalities and how we live and love our everyday lives.
Today, we will be showcasing a Collection of 15 Kitchen Paint Ideas that we hope will interest and inspire you. Take a look at these photos.
A Slash of Pumpkin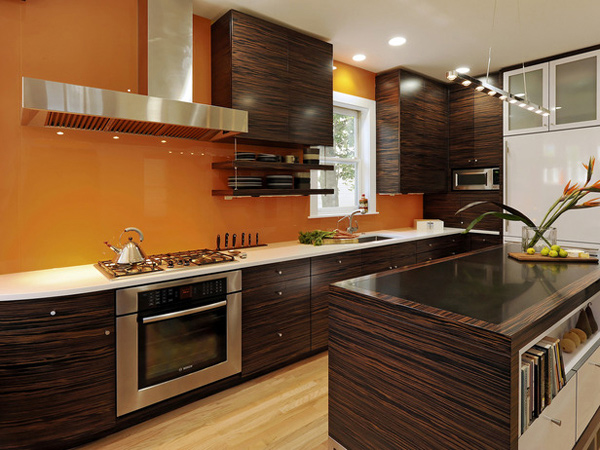 This pumpkin colored kitchen sure looks yummy! The color matches the dark brown color of the modular kitchen!
Avante Black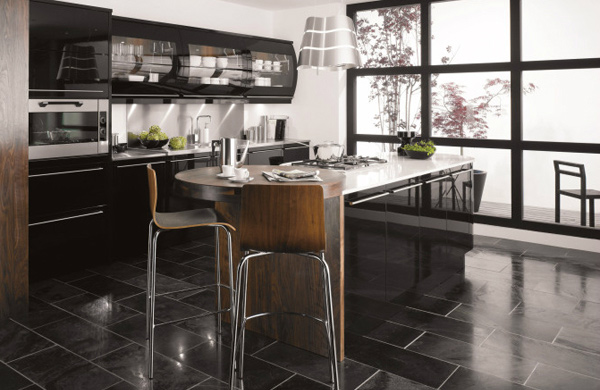 This white room is super sophisticated because of the black modular kitchen specially made for this wonderful home!
Charalambous Andreas Red Kitchen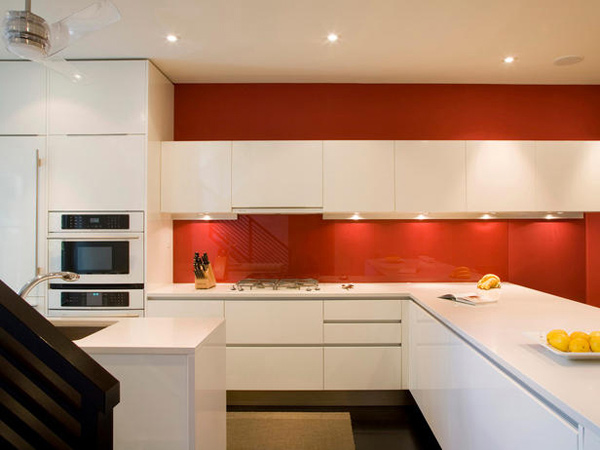 This red painted kitchen is classy with its shiny finish!
Eat Your Greens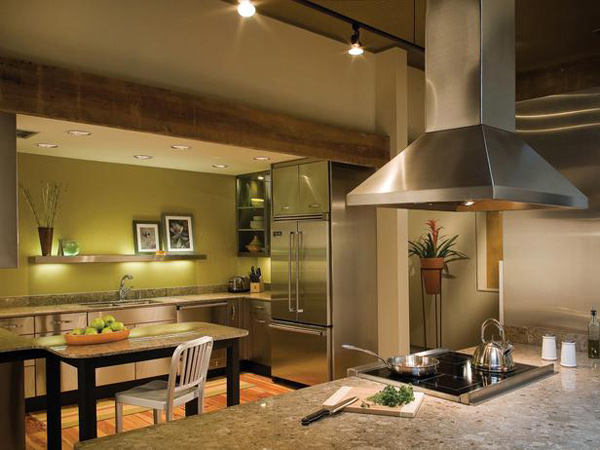 The greenish touch to this kitchen sure is a happy color. It brings about interest and drama in this space!
Glamorous Blues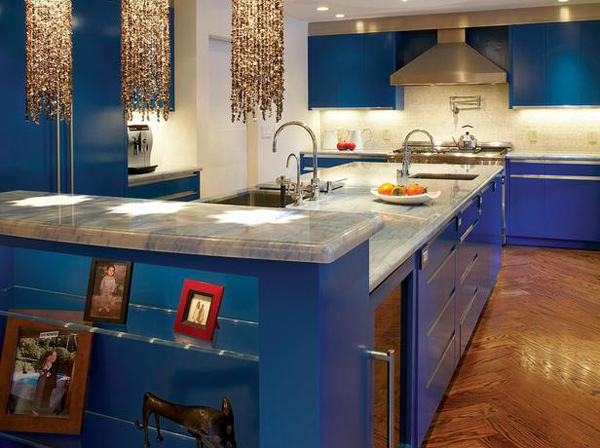 Look at how pretty this shade of blue is! It shines and looks extra special when paired with the granite counters!
Go Pink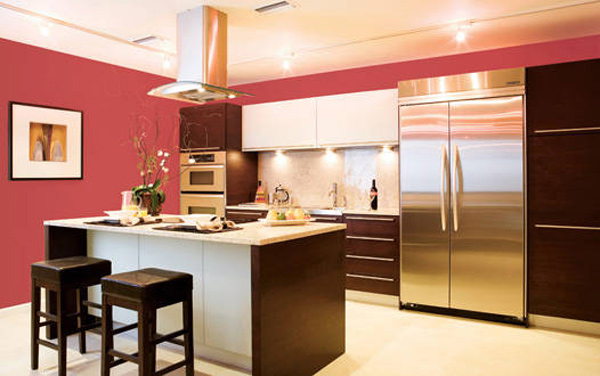 Pink may be the prettiest color for little kids and even for some women. Because of the color, the room looks really pretty and eye catching!
Grey Way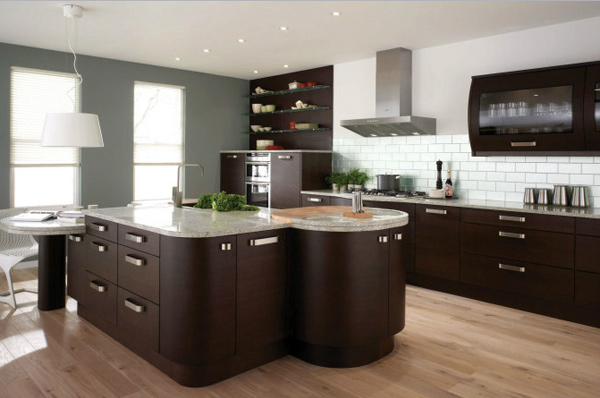 Grey is a common color for the kitchen because dirt does not stick to it as much as other lighter colors does and it will match any color you will want to match it with!
Orangey Terrific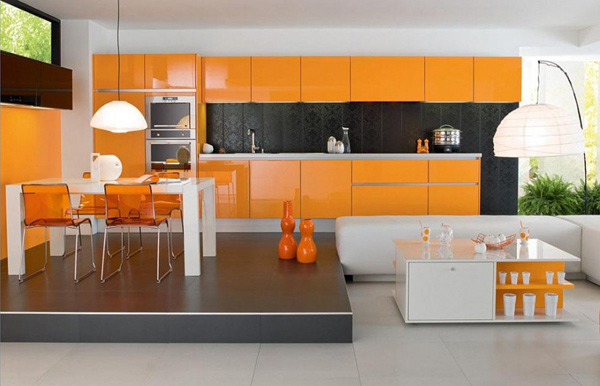 This orange colored kitchen maybe flashy but sure is catchy!
Puffy Yellow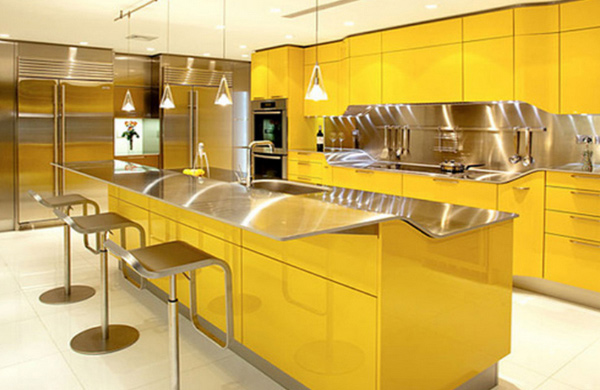 Yellow is one color that you have to be careful with because when you do not choose the right shade, it will actually hurt your eye!
Remo Alabaster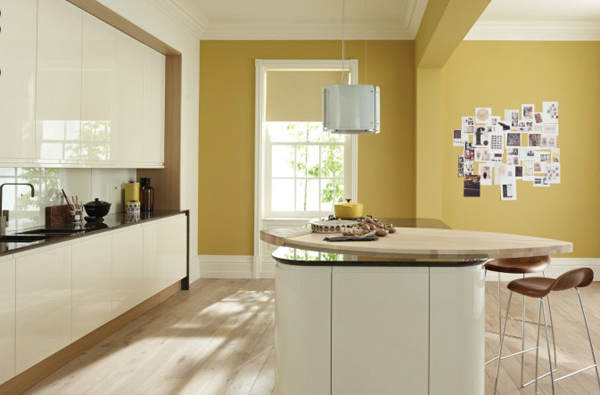 The pastel color of this kitchen may seem drab at some point, but when you look at it, the effect of a nearly tan color for the kitchen is that, it can match any color you can possibly think of.
Modern Aubergine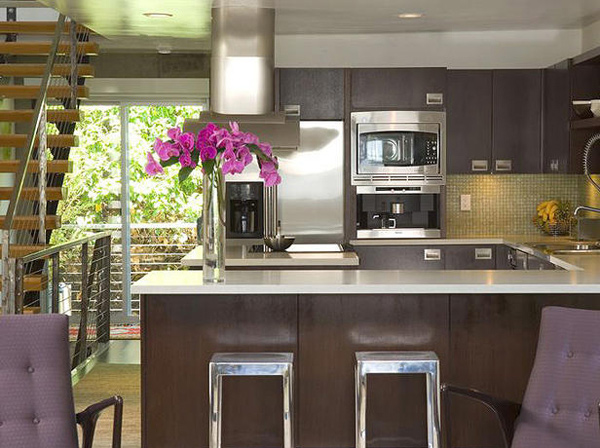 A part of the family of violets and purples, aubergine is one favorite color because it's a color which is not too dark, nor too light! Just about right!
Hello Sunshine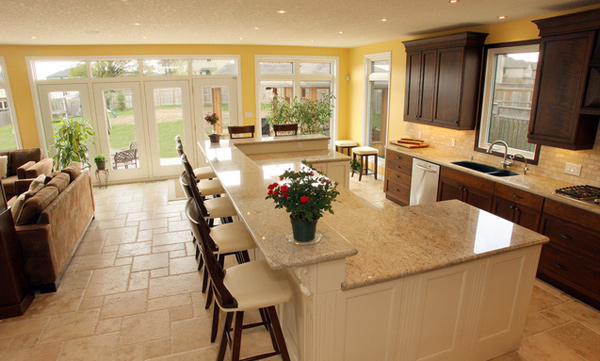 The color of this kitchen is something anyone would love to wake up to!
Berry Violet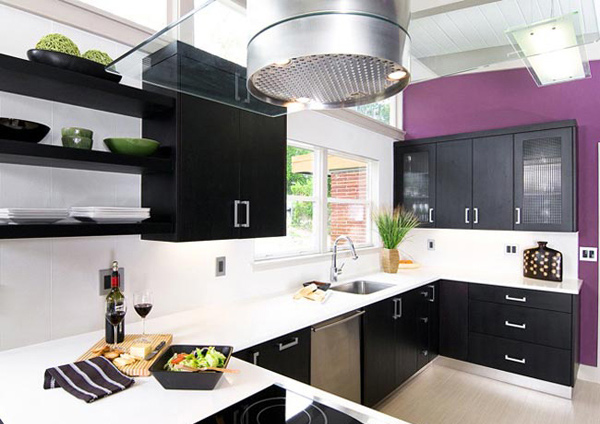 This white kitchen became lovelier when the designer thought of using violet as an accent color for the walls!
She Bangs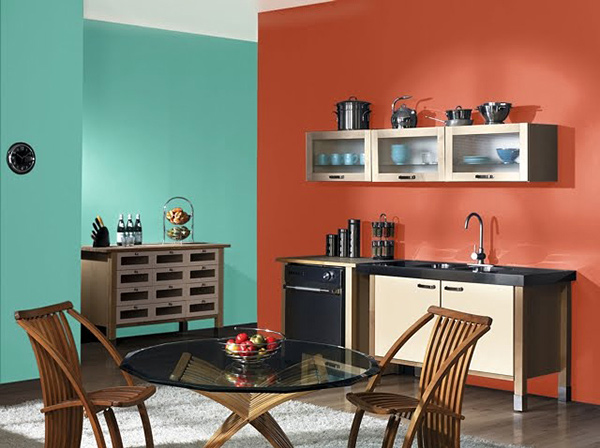 The color combination for this kitchen is really a bold move! Pairing orange with green does not happen every day!
Baby Blue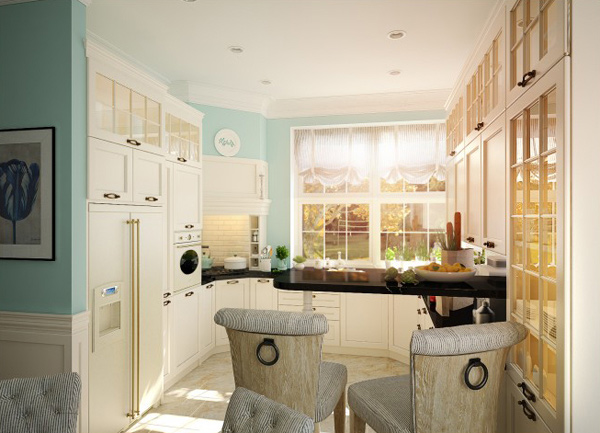 How do you like the crisp color of the walls of this kitchen? The lightness of the shade used for this room made it more calming and soft to the eyes.
And that was our Collection of 15 Kitchen Paint Ideas that we hoped you liked and will consider as inspirations for your future renovations or designs – whether it'll be work related or for your own personal use! Here is also our kitchen color schemes for further references!