20 Modern Kitchen Color Schemes
Modern kitchen designs are usually made of identical materials like for the cabinets and drawers, counters, kitchen islands, and even the backsplash.
But with all the same materials, we can always make use of unique trimmings to make our kitchen more special than the usual.
Today, we will be showing you 20 Modern Kitchen Color Schemes that showcase how color makes each room unique when decors and furnishings are almost the same in spaces like this.
We hope that creating a long list for you guys be something to bring about inspiration and enlightenment in terms of decorations and arrangements that we will be seeing in the next photos. Enjoy!
Black Swan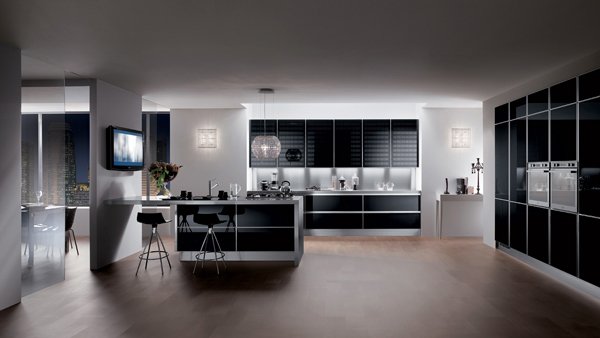 This lovely kitchen defines what a classic beauty is all about. The use of the color black for this space brings about the sophisticated look of a modern kitchen.
Beige Scenery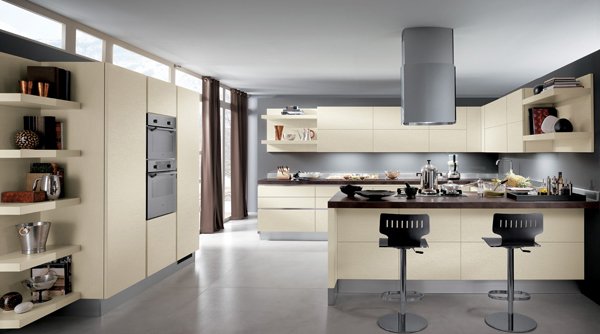 This is another variation of the Scenery kitchen from Scavolini, only that it is in fact in beige. This color is neutral and goes with any color you want to mix it with! The contrasting effect is evident with the blacks and the stainless all around the space.
Dual Personalities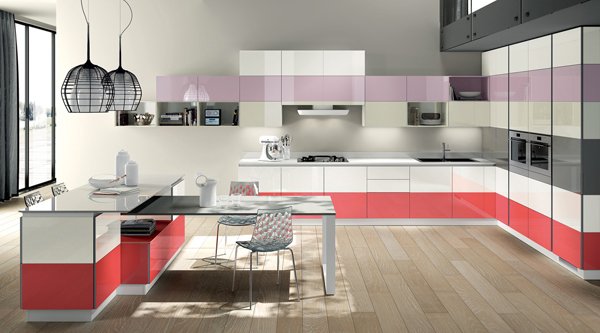 This is a personal favorite. The thought of combining two colors and pair it with white is nice, since the colors that were used were not so bright, this space is still modern with a subtle touch of drama.
Flirty Red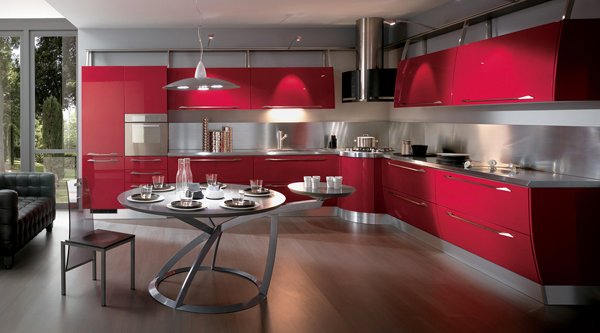 This red kitchen sure brings out all the fierceness a room should have. The color makes the room stand out and with the matching dining table and pendant light, this space is kinda industrial too.
Grey Matters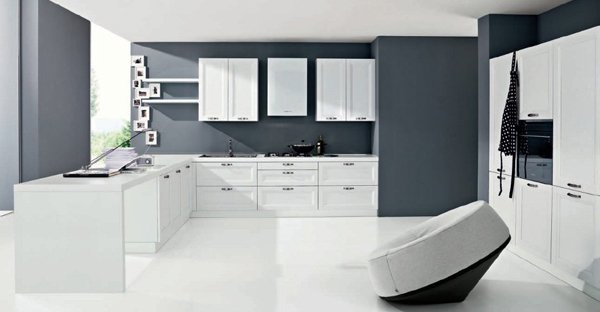 From our point of view, this room looks like it belongs to a black and white show. This type of color combination never ceases class and sophistication.
Sunny Tan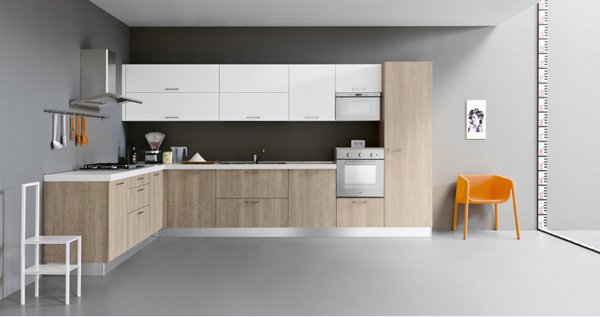 Anyone who loves the beach wants to get that tan that is just right. Staring at this kitchen that we have as an example, we are able to see that the tone it has is just right. Something we all want to have. Nothing too flashy or drab!
Bluer than Blue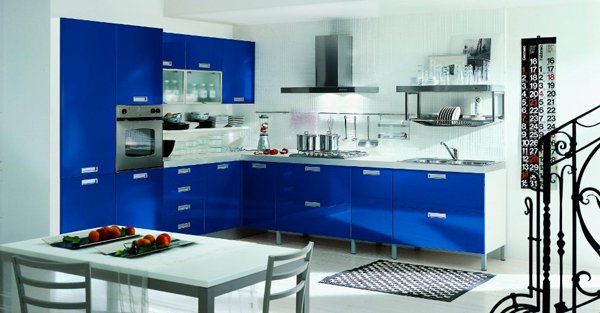 The color blue chosen for this kitchen brings out the coolness of the color blue. Paired with white, this room looks heavenly.
Charlie Brown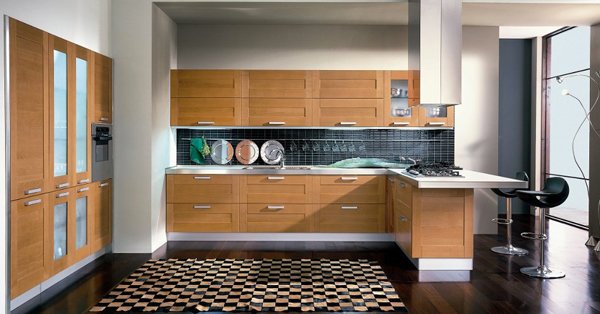 We don't know about you, but looking at this kitchen, we can pretty much imagine chocolates! The doors of the cabinets and drawers look like chocolate bars which blends well with the flooring and the plaid area carpet.
Hello Yellow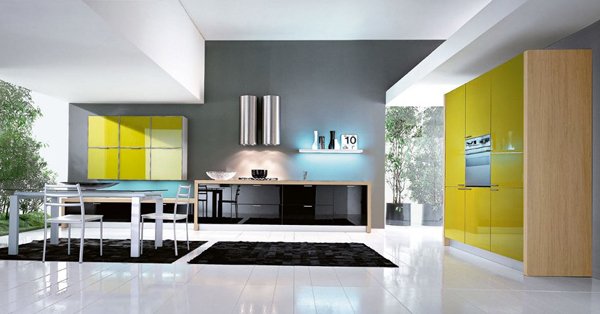 With black and yellow paired with white floors, yellow becomes the accent color and brings out the crisp in the materials used both in the cabinets and drawers.
Cozy Beech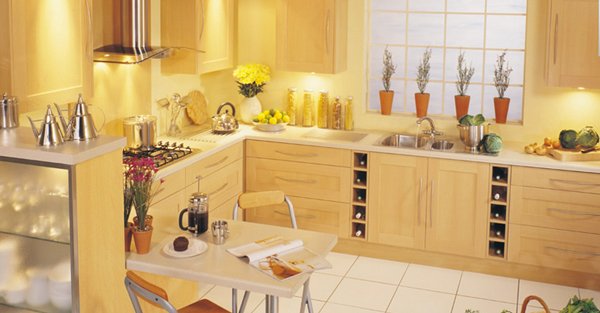 This cozy looking little kitchen is a mix of the comfort on our very homes and the functionality of restaurant kitchens! The color palette is nice because of the neutral touch it has.
Oh Aubergine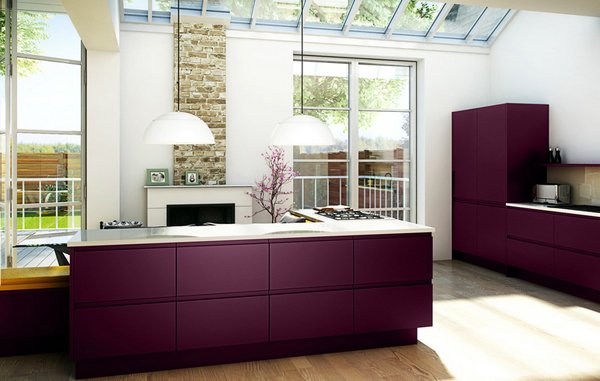 Aubergine belongs to the family of lavenders, lilacs and violets – in this case, it's just darker in hue. But, this serves as accent colors for this this white kitchen. It brings about contrast to the light this room has. ve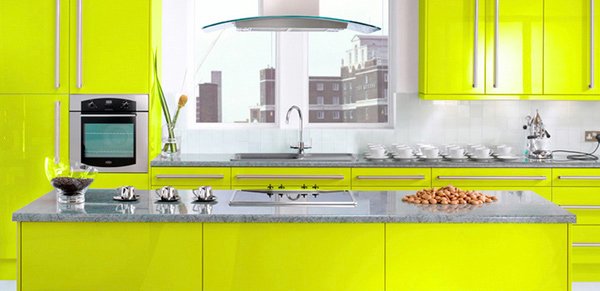 Modular kitchen designs are blessings! They bring about all the essentials in a kitchen with the right standards and that anyone can really just get one for their home. This kitchen is one example – super stunning in this bright orchid color!
Sassy Pink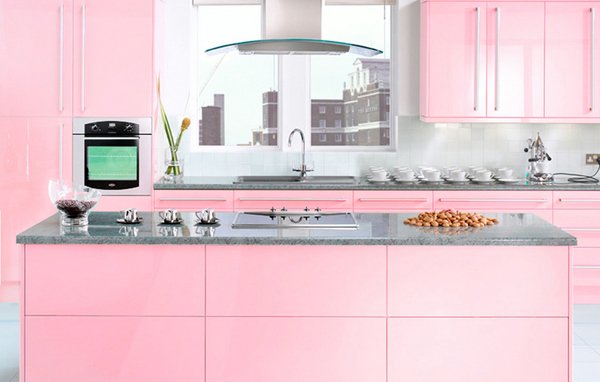 Any woman would like to have a kitchen that looks like it was done for a princess! Just like this sassy pink kitchen from KBBC!
Shiny Shimmery Blue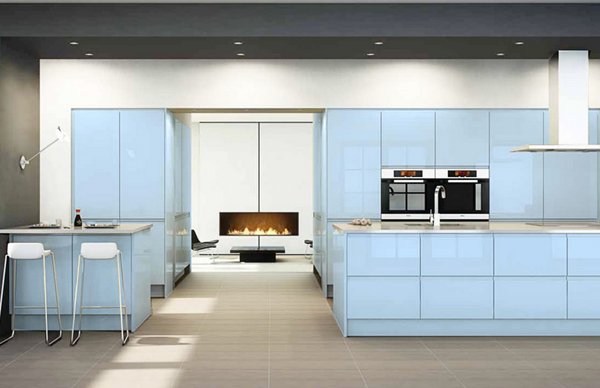 Sometimes, when we think about the sky, we imagine a powdery blue color like this kitchen we have above. It sure looks like the sky during a great windy day!
Gold and Glitters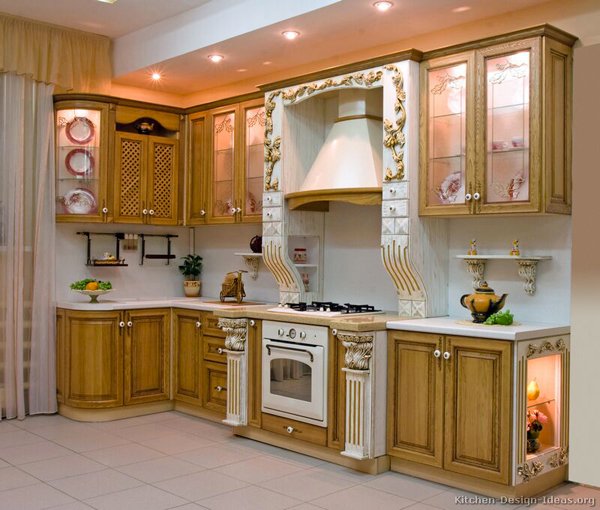 Who would have thought that there are still people who want their kitchens to resemble gold? Well, it sure is stunning, with all the classical cabinets and drawers and glittery trimmings, who wouldn't want to have a kitchen like this?
Jealous Green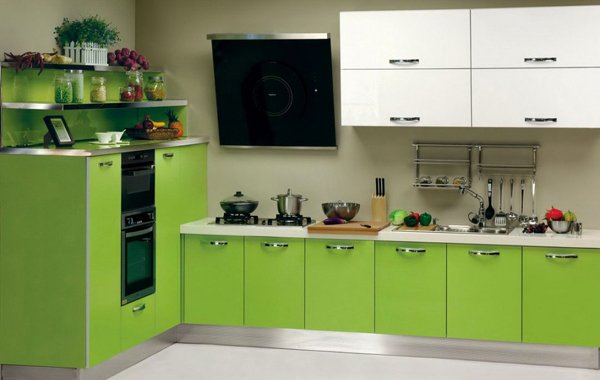 Green is a good color for the kitchen since we have a lot of veggies that have the same color. Plus, as what we always say – green relaxes our eyes. So, it is good to keep this color to stay away from strained eyes.
Lavender Gusto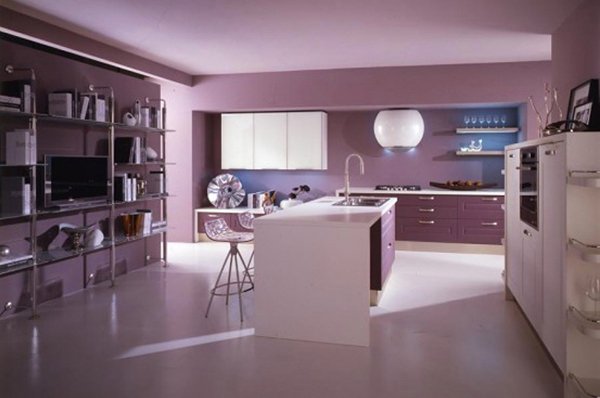 Lavender is a good color for spaces like the living room, and even the bedrooms, but using this color for the kitchen is another thing since it may be the favorite of the owner. The color lavender somehow expresses calmness and beauty.
Orange Juice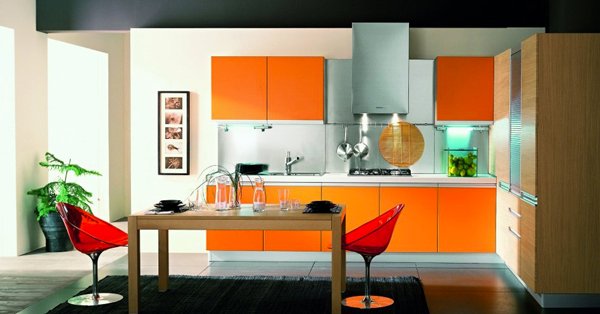 Adding hints of color here and there bring drama to a certain space – just like in this example. Orange shades on the cabinets and chairs.
Orchid Lo
Pearly Whites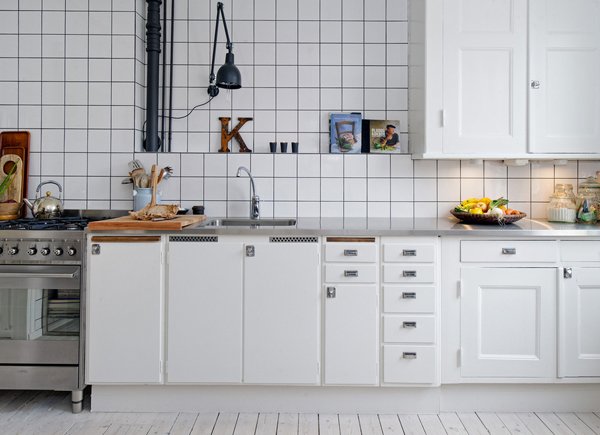 If you visit the website of Alvhem Makleri, you will see all sorts of kitchen designs in white! This is one shabby chic kitchen which is not only pretty, but also functional – something expected of a kitchen.
Silver Rock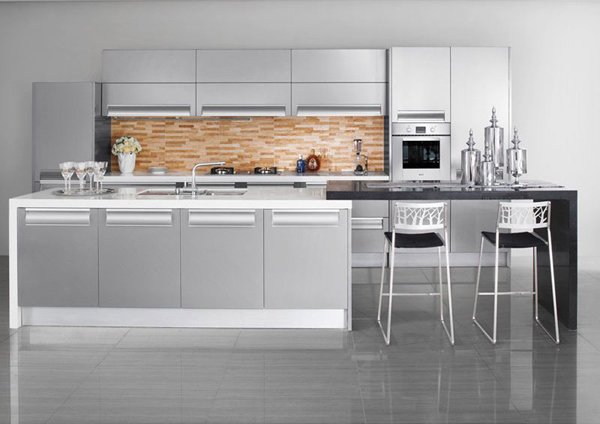 This kitchen is almost grey when you take one good look, but this was indeed painted a silver finish to achieve an industrialized look. Matching high bar stools were added to complement this wonderful kitchen.
All in all, when we look back on all those kitchen designs that we posted above, it seems all too yummy to look at. Especially that the colors are mostly bright. Well, it seems like a good thing since kitchen is all about food and its preparations to get them done right? Having a kitchen with colors like what we showed you, guess it's all worth it! But if you prefer using white, you can look into 15 Appealing White Kitchen Designs.Hope you liked our 20 Modern Kitchen Color Schemes.