20 Kitchen Designs with Stainless Steel Elements
Stainless steel can be very nice for the kitchen! Check this list!
There are many ways to design the kitchen. Materials that can be applicable may also vary. We can see variations from the countertop to the cabinets. Even decors and appliances can come in different colors and designs too. When you decide to choose one, make sure that you will pick something that is durable, affordable and fits to your style. Of course, you can also play with colors in your kitchen through cabinets, decors and others.
Yet, it's not always about color. Materials in their raw form can add such drama in a space same as how stainless steel and wood work well together. But of course, you can also add colors too. What is good with stainless is that they look beautiful whatever design you go for. Hence, if you want to add stainless to your kitchen, here is a list that will give you ideas on how to do it. You'll surely be inspired after seeing this list!
1. Pure Elegance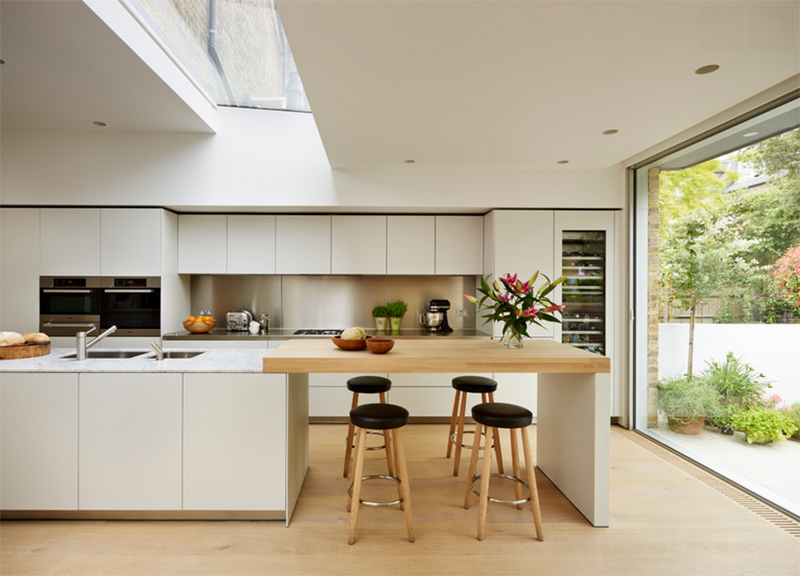 Who wouldn't love the look of this kitchen? Aside from the stainless backsplash, it has a skylight too.
2. University Area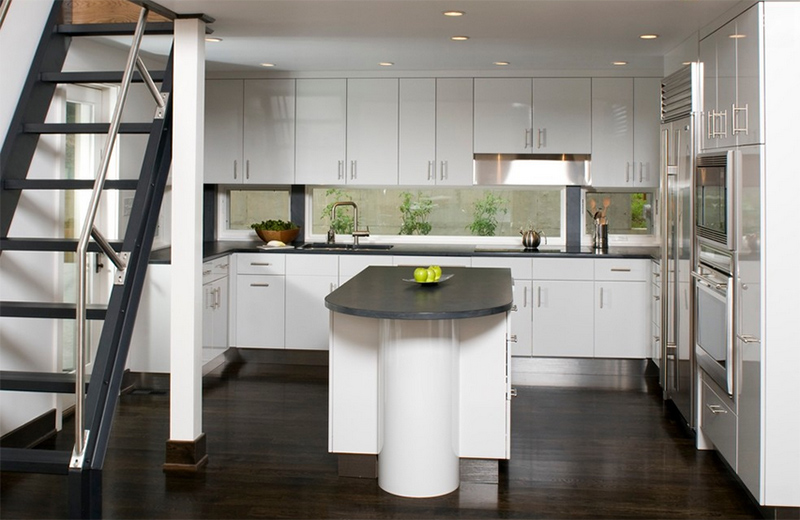 Use glass for the backsplash so that it can give a view to the outside. Nice idea if there are no windows in your kitchen. Stainless appliances are used in here.
3. Project: Savona Road, Bel Air, CA 90077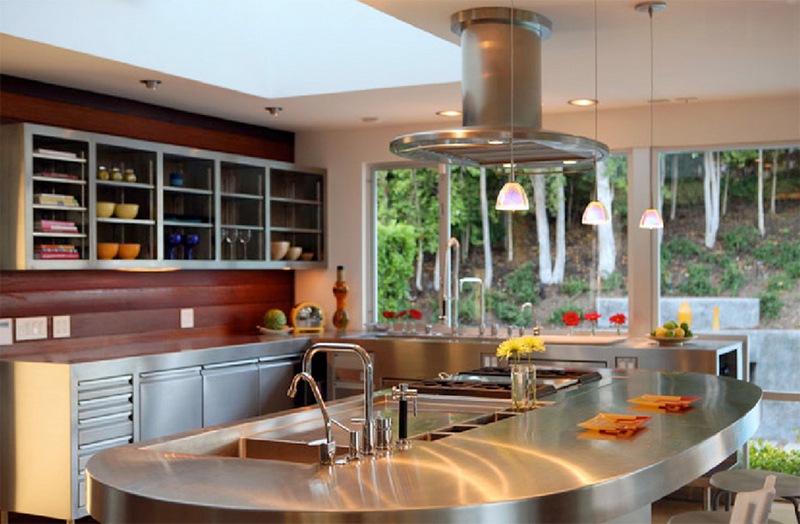 Look at how elegant this kitchen is because of its usage of stainless steel! I can tell that this is very expensive!
4. Jane Kim Design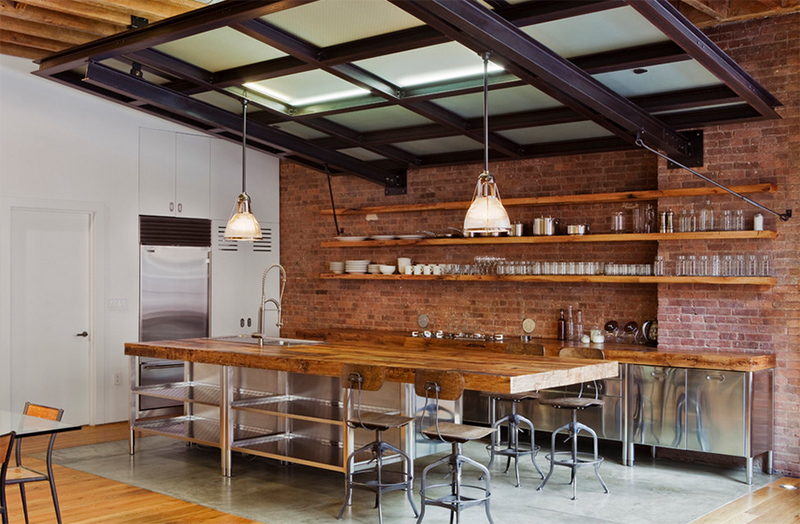 An industrial kitchen with stainless steel elements on it. The combination of the brick walls, the ceiling and the shiny steel elements are just amazing.
5. Kitchens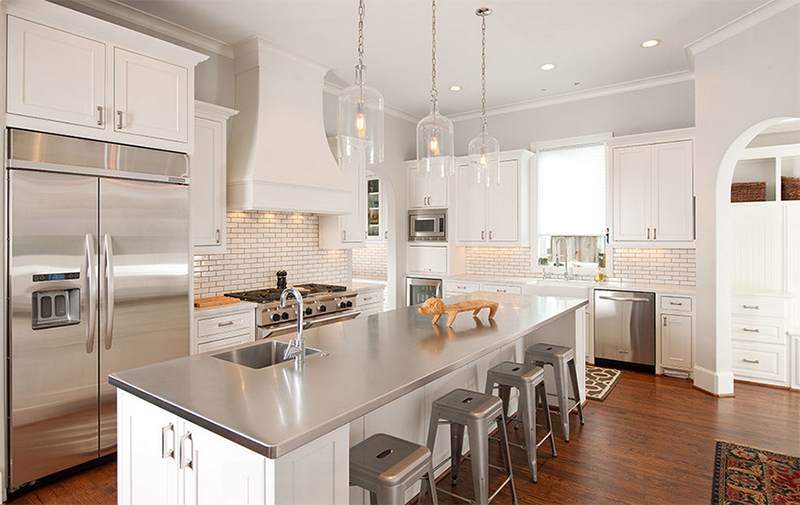 Subway tiles, white cabinets and stainless appliances and countertops- who will not love to have a kitchen like this one?
6. Stainless Kitchen 7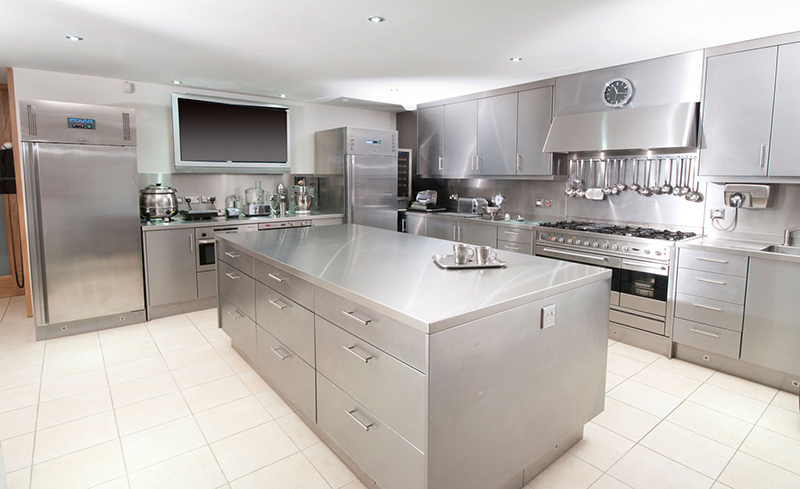 If you want everything to be made of stainless steel, then this is the kitchen perfect for you! Just look at this elegant beauty!
7. Condo kitchen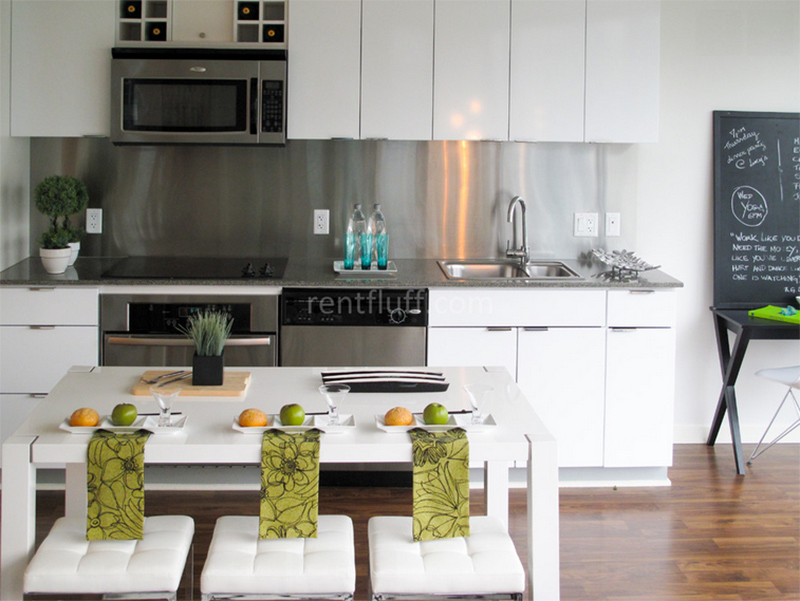 A condo kitchen that may be small but with the use of a stainless backsplash, it reflected light and made it look beautiful and bright Like the way that dining is set up.
8. Stainless Steel Kitchen Prisma Alberto Torsello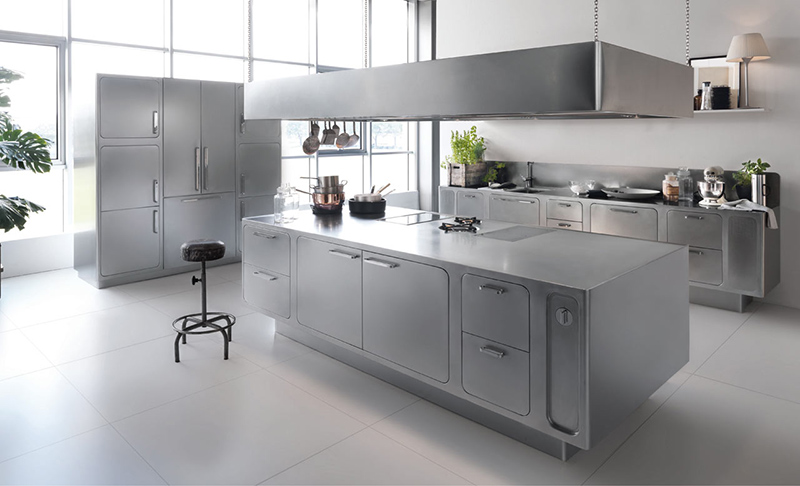 This kitchen is handmade in Italy and is constructed entirely of stainless steel that is impact resistant and is orbit ally polished to help make scratches and marks difficult to see.
9. Stainless Kitchen Five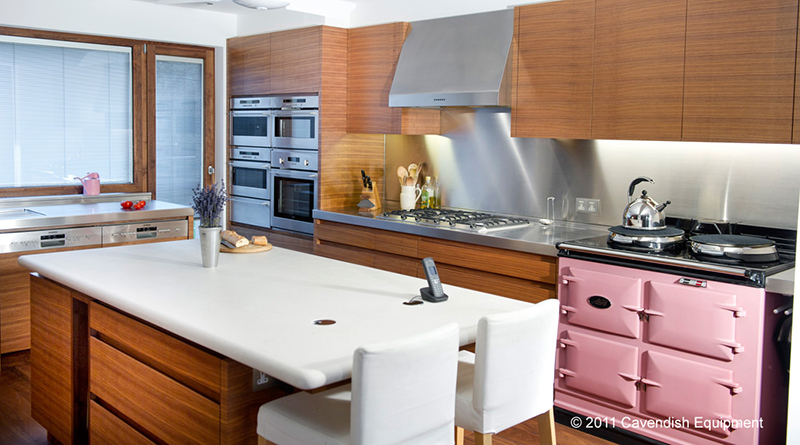 This one has a mix of wood and stainless steel. What I like here? Of course, that retro looking pink oven!
10. 3 Generations on 330 Square Meters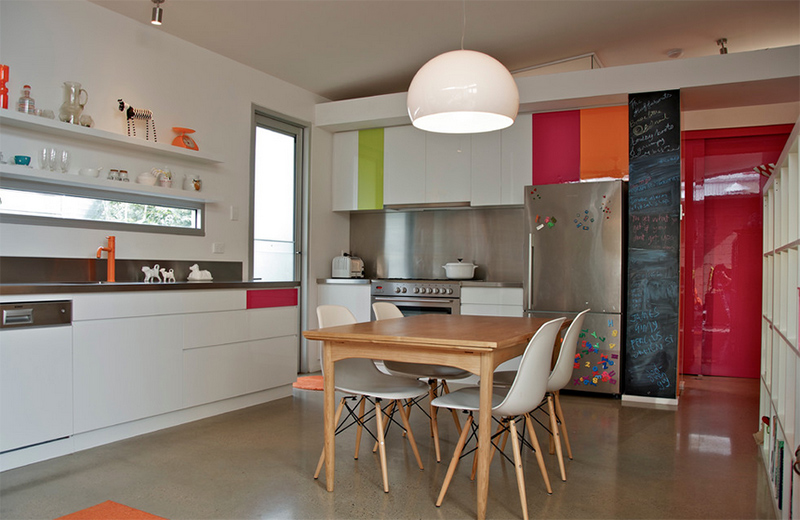 A colorful kitchen that has a stainless steel countertop which can easily make a partial backsplash.
11. Kitchen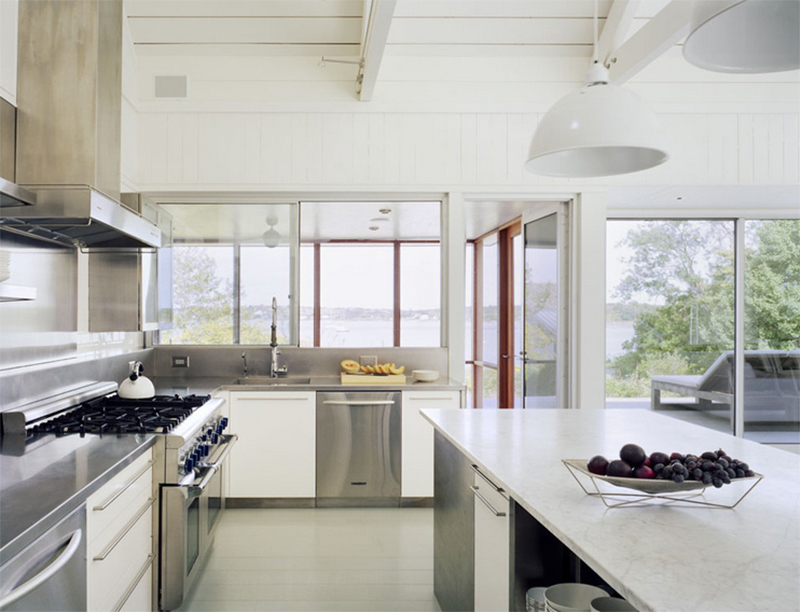 An elegant kitchen in white and stainless steel. You can see that because of its materials, the space looks airy and bright especially that there are glass windows and doors too.
12. Kitchen Steel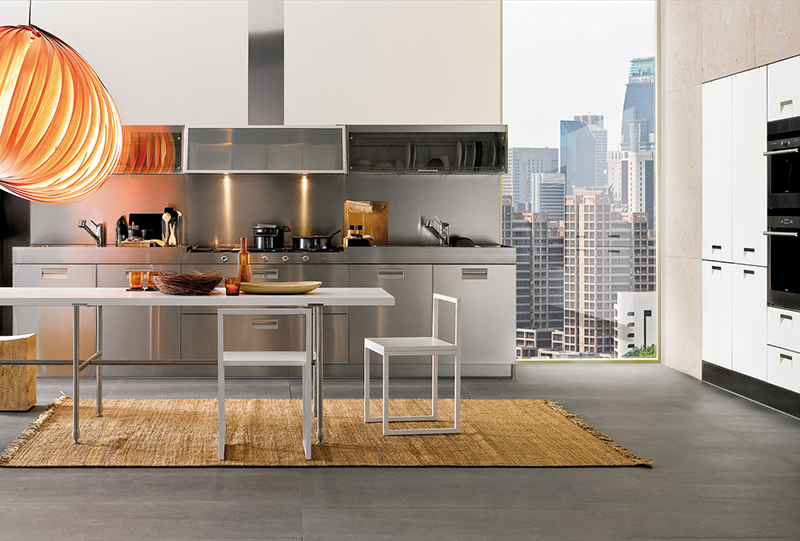 We cannot deny that this kitchen is indeed very sophisticated with its modern appeal. Apparently, it is a condo kitchen because of the view outside. I like that creative looking pendant light in orange color!
13. Kingswood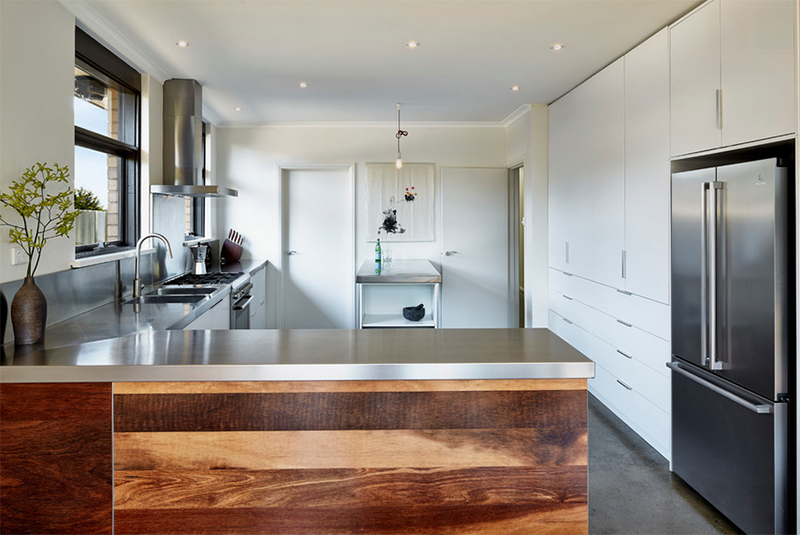 It is nice to see a combination of stainless countertop and wood. They all look lovely in this white kitchen.
14. Cary Bernstein Architect Choy 2 Residence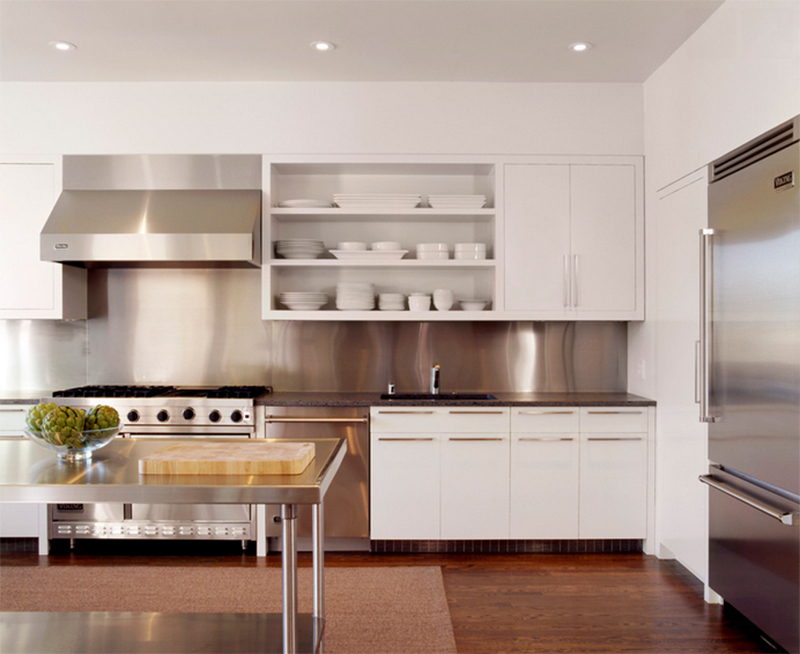 Nothing beats the combination of wood, white and stainless steel. Look at the white ceramic on the shelves!
15. Color and Creativity Energize a Midcentury Home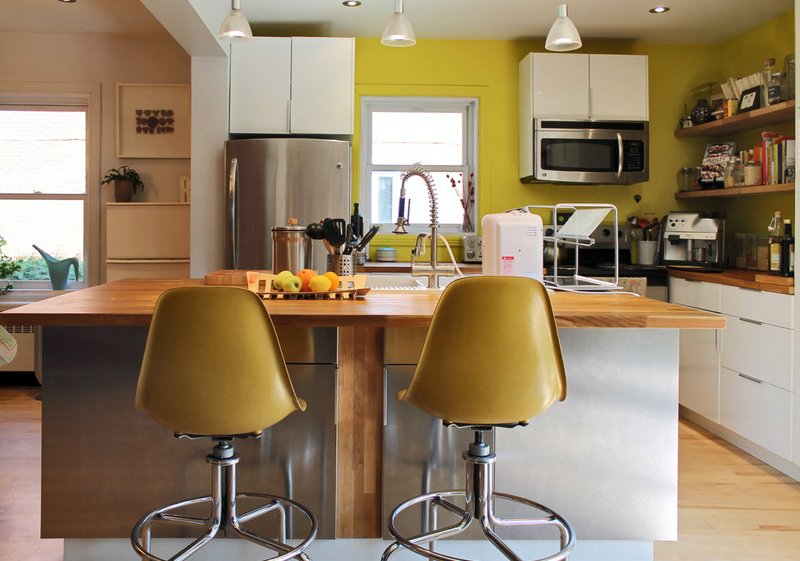 Who said you can't play with colors in a kitchen with stainless steel? Of course you can! This one used yellow green in it. Lovely!
16. Metal Allure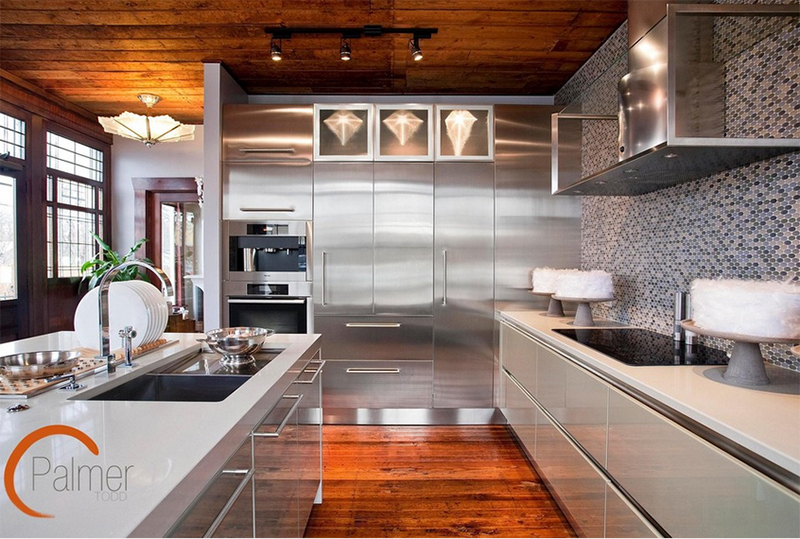 Neat! Yes, this isn't just neat but very glamorous too! Look at that kitchen wall and the stainless elements.
17. River House – Kitchen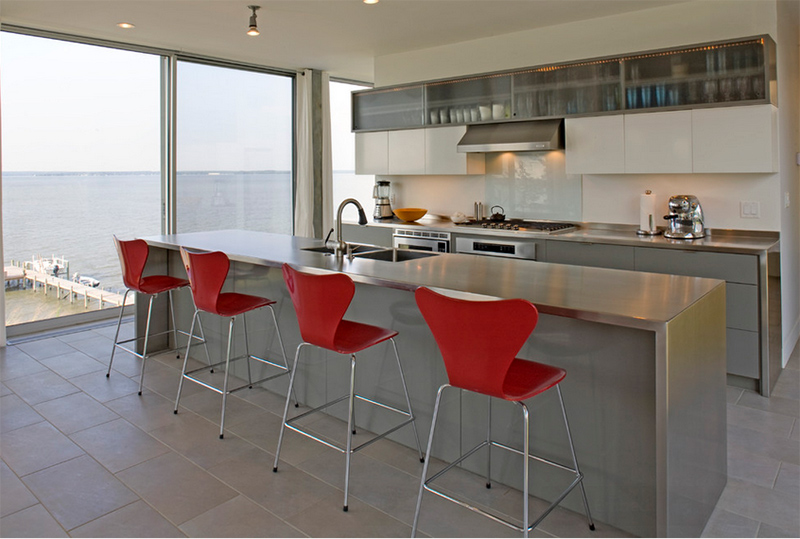 Aside from the stainless countertop and appliances, the use of gray floor tiles and island gives this space a beautiful appeal. And of course, there is pop of red from the chairs too.
18. Deloraine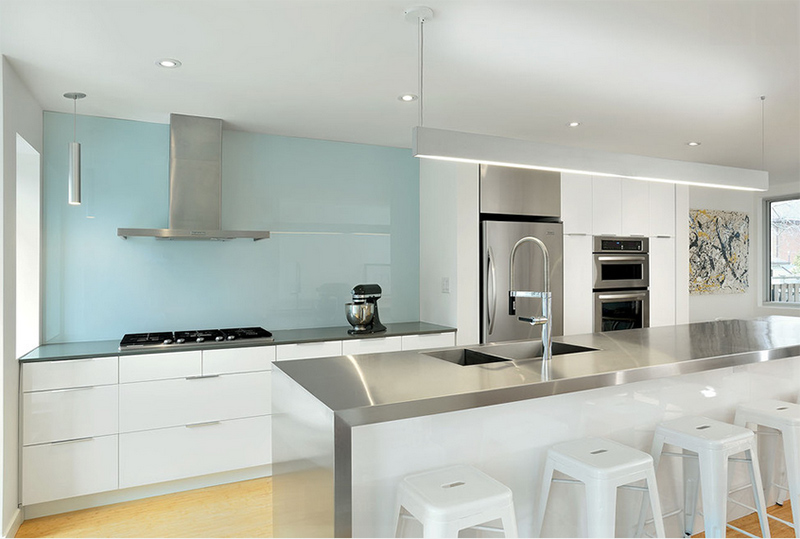 That back painted backsplash in green pastel is a beautiful addition to this kitchen with stainless countertop and appliances. The lighting is nice too.
19. Vacation Home, Kitchen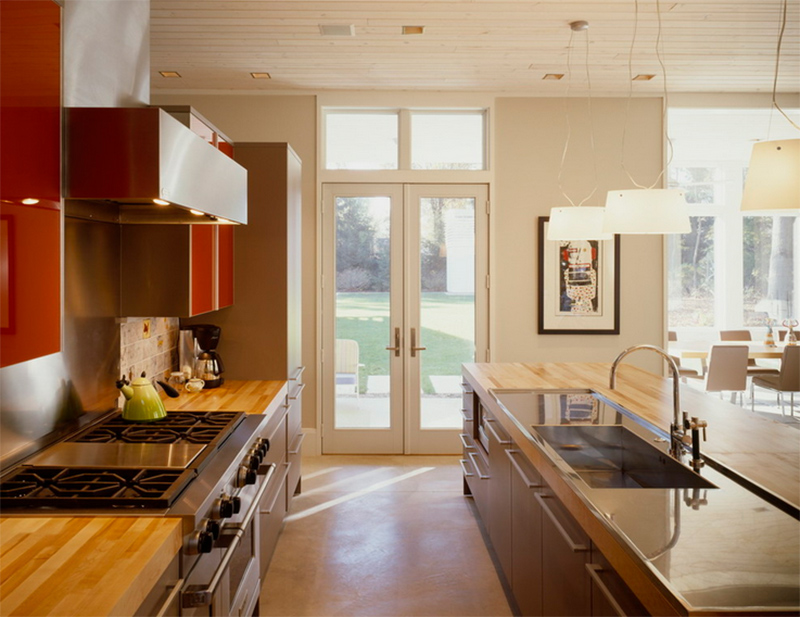 A cozy home has a small kitchen with red cabinets as well as stainless steel elements in it. Love that wooden countertop!
20. Contemporary Eco Kitchen in the Cotswolds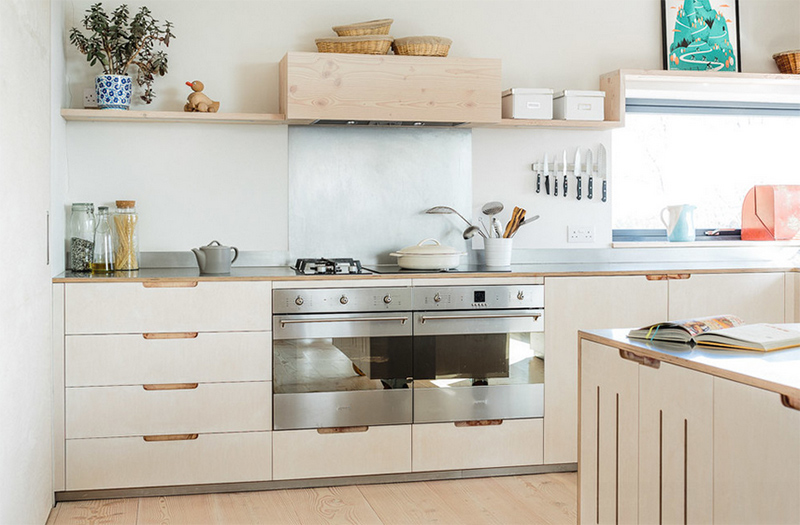 In this kitchen, you can perfectly see the softness of the neutral colors of the wood that meets with the hardness of the metal. The contrast of the two brings interest to this kitchen.
Beautiful kitchens, right? Yes, with stainless steel, your kitchen will surely look very awesome and elegant. Since it could be quite expensive, you can just opt to buy appliances with this material or you can add a countertop too. Whatever you choose to use, there is indeed a huge impact to a space whenever stainless steel is added because of how it can add sheen to the kitchen. Can you tell me which kitchen is your favorite?