20 Enchanting Mediterranean Kitchen Decors
The Mediterranean palette draws from sun and sea, bright flora and foliage, and other elements of the region. Consider a blend of spicy red, bright yellow, terra cotta and ocean blue to bring your kitchen to life. Tie the colors together with a stenciled or tiled backsplash or other decorative element.
Embrace the easy style and romance of the Mediterranean through color, texture, classic accents, and lighting. You will notice awesome lighting in these kitchen designs that we have in this list – we are sure that you'd love them as much as the home owners did. Check them out!
1. 51st Place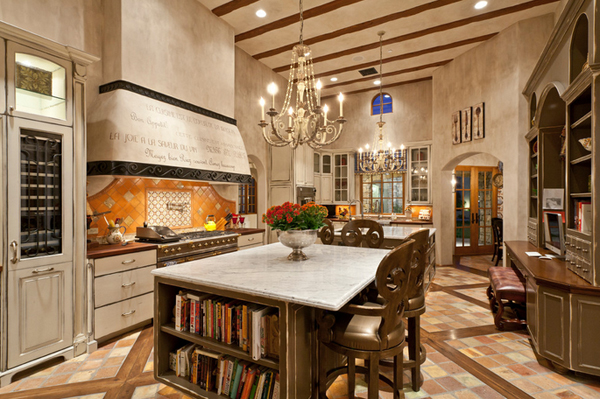 The arched doorway and the awesome chairs maybe my favorite things in this kitchen!
2. Andy Berman Residence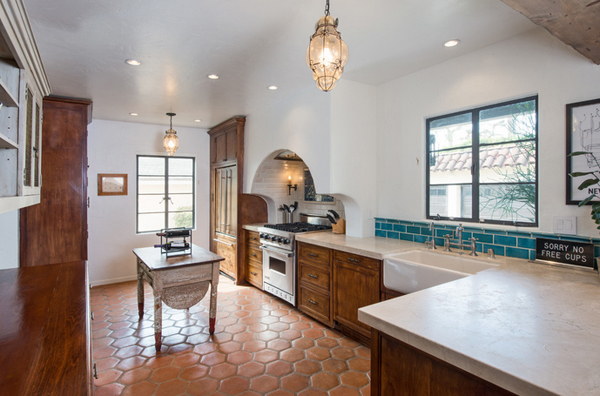 The hex patterns on the floors is just amazing! Reminds me of honey bees.
3. Awarded Design in Denver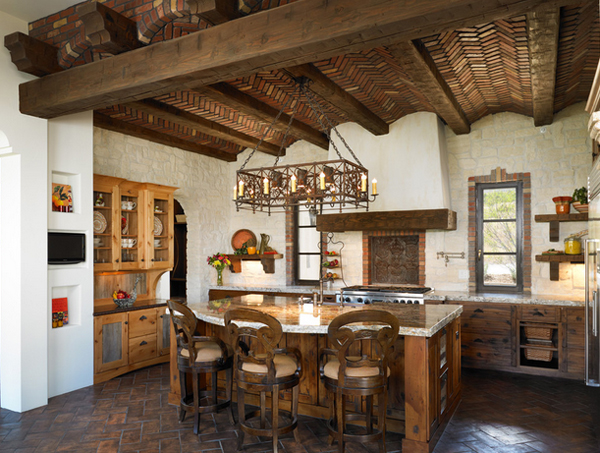 This kitchen features unique elements such as a brick barrel vault ceiling, large center island, iron chandelier and classic white stucco hood vent.
4. California Spanish Home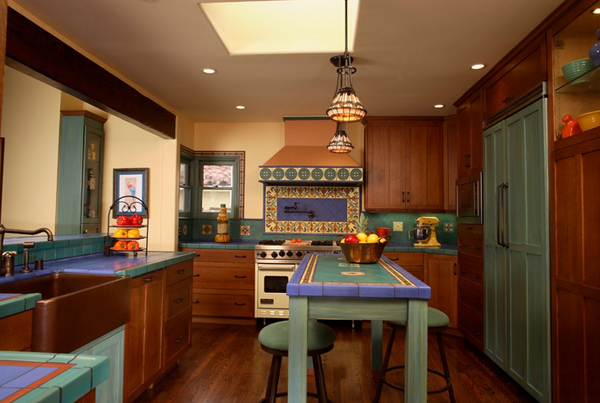 This Spanish-style kitchen was designed for a client who loves tile and loves color. The tiles are Malibu tiles.
5. Cat Mountain Villa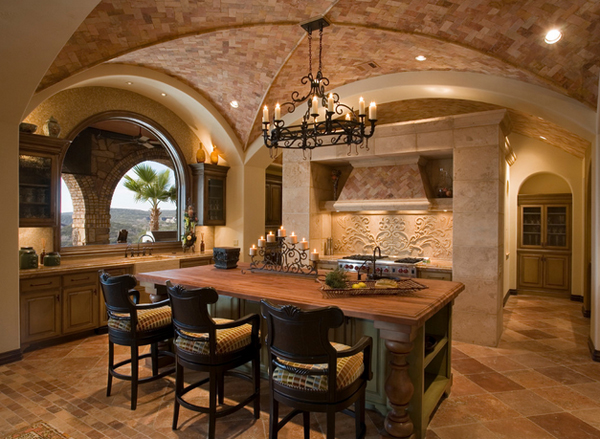 Reminds me of some telenovela homes you see on TV which is just plain stunning.
6. Cimarron Hacienda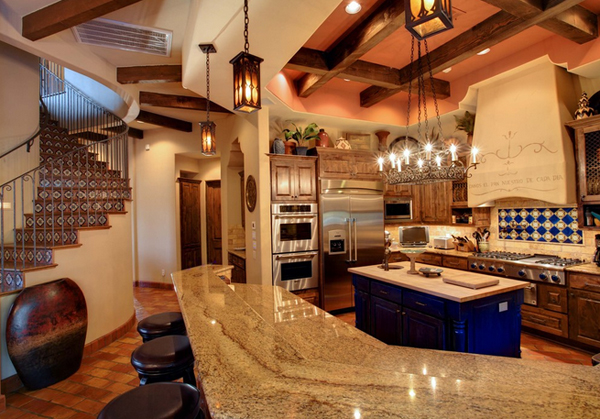 Interesting blue cabinet island and wood cabinets elsewhere.
7. Denver Parade of Homes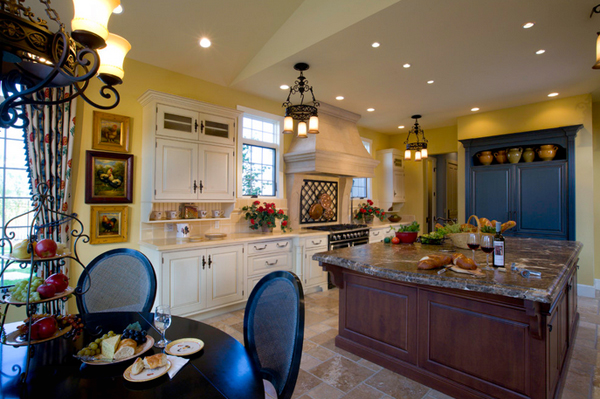 Blue cabinet with small display alcove above. Blue contrasts with white cabinets. Small display shelf underneath upper white countertops.
8. Hillsborough Spanish Influence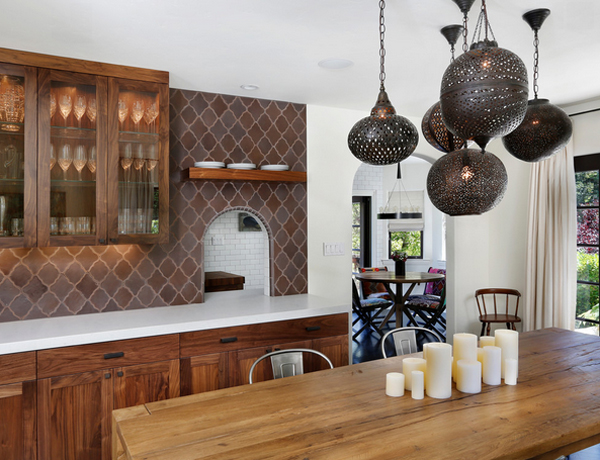 Moroccan lanterns are one the most recognizable parts of this design style. Intricately made from metals such as brass or copper, these pieces cast amazing shadows on their surroundings when hung from the ceiling.
9. La Quinta, California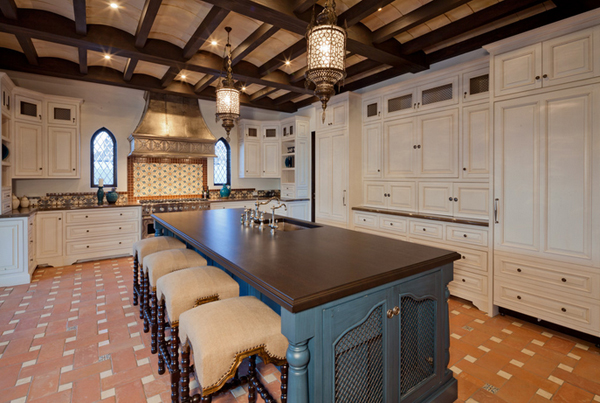 Love the different cabinets and textures of this kitchen!
10. Los Angeles Mediterranean Kitchen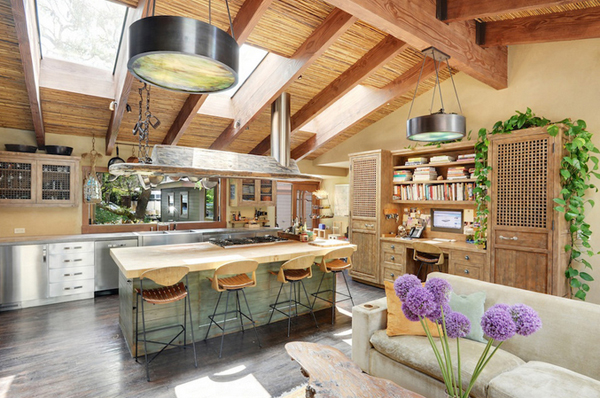 Look at the bamboo with sky lights! Mediterranean style with an Asian style.
11. Moore Residence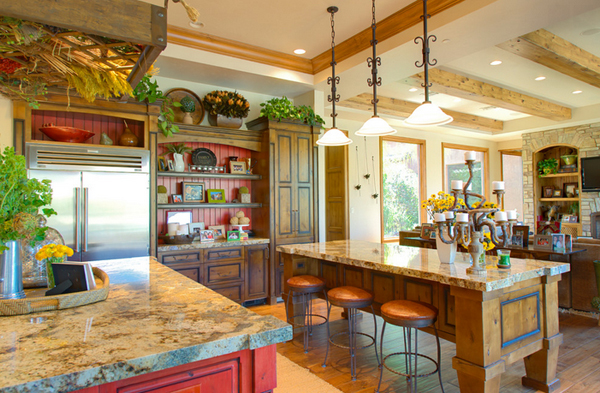 The colored bead board shelf backing is divine! Would you want this kitchen?
12. Project 18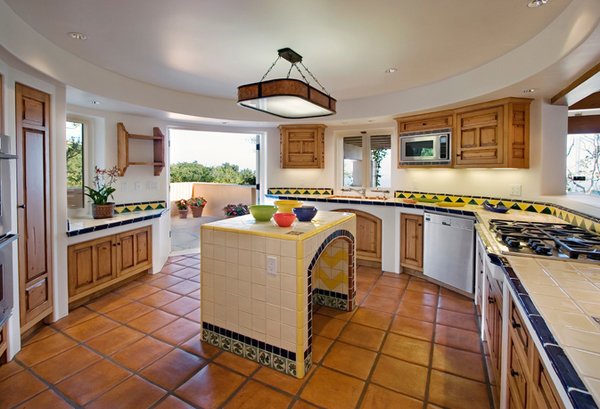 The tiles and ceramic island Spanish style is just beautiful.
13. Rough Hollow Kitchen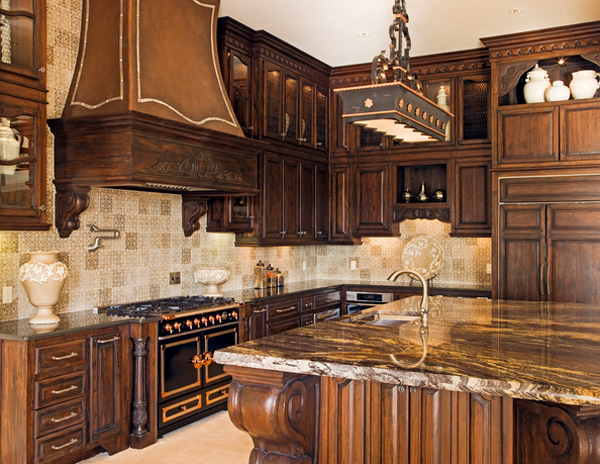 The Santa Barbara style home features a welcoming colonnade, lush courtyard, beautiful casita, spacious master suite with a private outdoor covered terrace, and a unique Koi pond beginning underneath the wine room glass floor and continuing to the outdoor living area. In addition, the views of Lake Travis are unmatched throughout the home.
14. San Diego Mediterranean Kitchen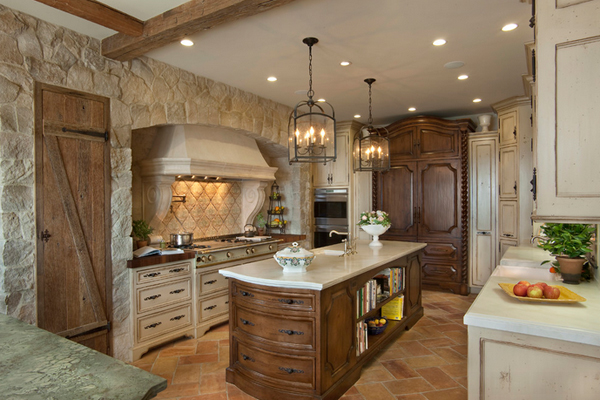 Love these cabinets, great colors, like the tile floor. Notice little barn door to the left – would like to do something similar for the pantry door.
15. San Francisco Spanish Kitchen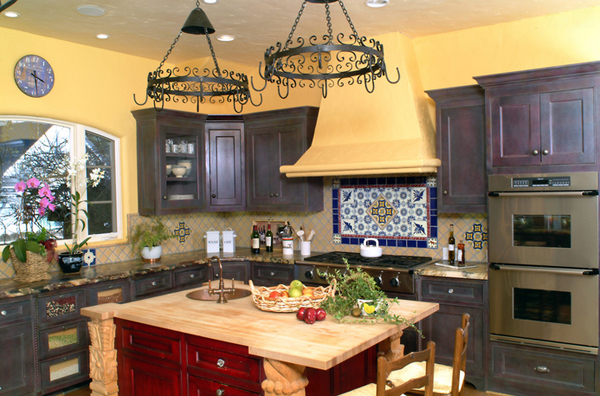 Flared hoods, hand-painted tile, warm wood cabinets, beamed ceilings and arched cooking alcoves are just some of the features that put Spanish revival kitchens on the most-wanted list.
16. Santa Barbara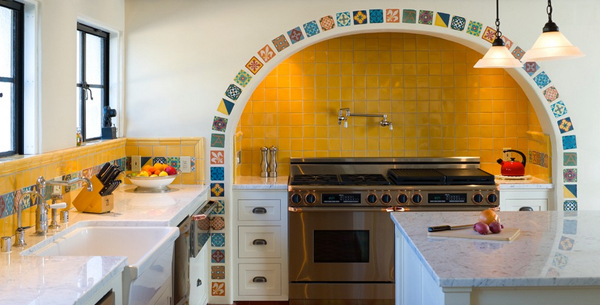 Inlaid tile against the white wall is pretty. Do you agree?
17. Southern Tuscan Home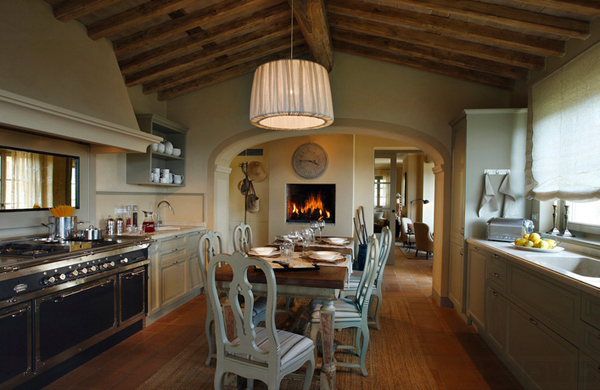 Officine Gullo custom range in a Mediterranean style kitchen.
18. Spanish Colonial Vintage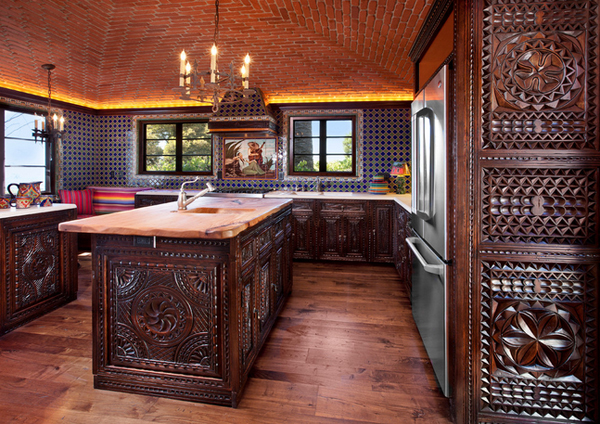 Artisan carved with fine furniture finish created to match the flare and style of the owner's taste. What an amazing transformation!
19. Sunnybrook Mediterranean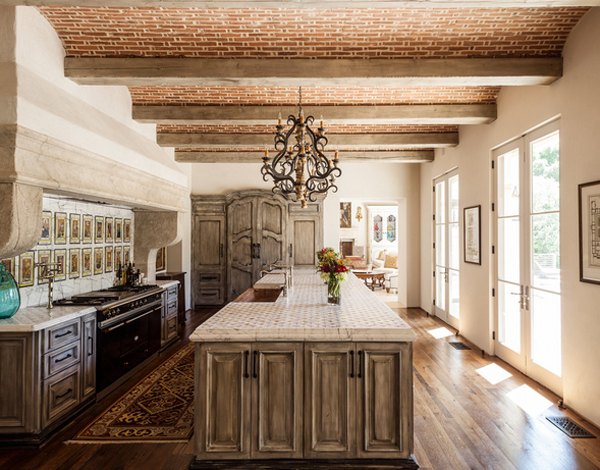 Amazing countertops and beautiful ceiling! This kitchen just makes me so happy just by looking at it!
20. Tampa Southwestern Kitchen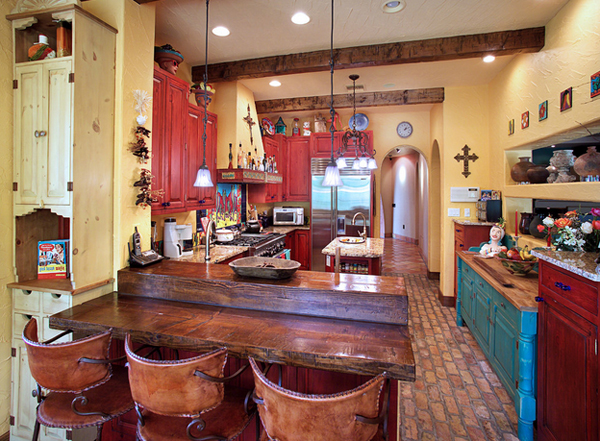 Love the bar stools & the stained cabinets!
Textured, plastered walls are commonplace in traditional Mediterranean homes. Finishes can range from smooth and refined (like Venetian plaster) to highly textured and rough. If you like any of the pictures above, I guess you should check out their designers' websites to see the pictures of the entire house for more inspiration.