17 Wooden Matte Finished Kitchen Designs
We have been showing you pictures of kitchen designs that reflect high gloss finishes for the cabinets and drawers and such.
But for today, we will be posting photos about wooden matte-finished kitchens what we are sure that you are to love!
These 17 Wooden Matte Finished Kitchen Designs are sure to catch your eyes, not only with how they were actually made, but with how pretty they look – their color – different shades of earth colors, their adjacent furniture and decor! So here we go, take a time to examine our list for today!
Akira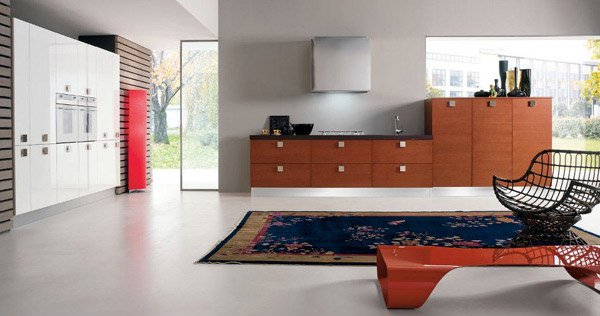 This modular kitchen design sure is catchy with its dark brown color. Both the cabinets and the drawers are matte-finished and complement the white flooring.
Alexa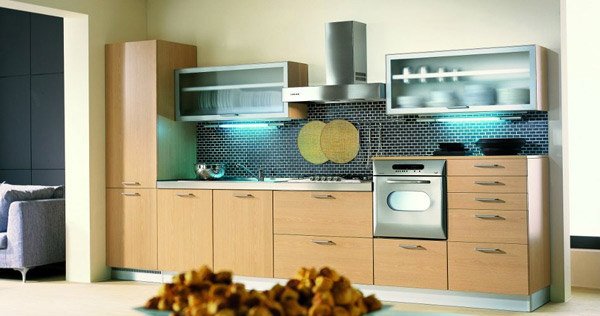 The light color of the veneers matches the light shades of the walls and the floors – this modular kitchen was designed to maximize the space of the kitchen and at the same time save some room for fun and games!
Quadria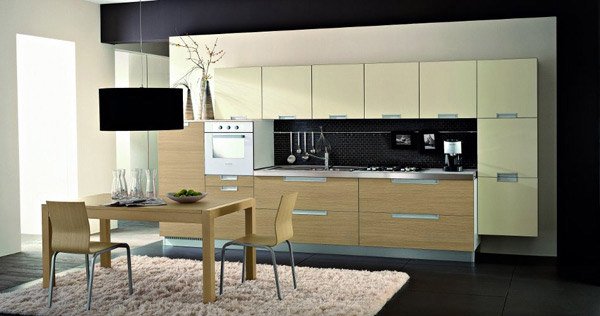 Love the matching colors of the kitchen area and the dining set that we have here. The large area carpet sure is something too! Don't the yellowish cabinets mix well with the veneers in this space?
Time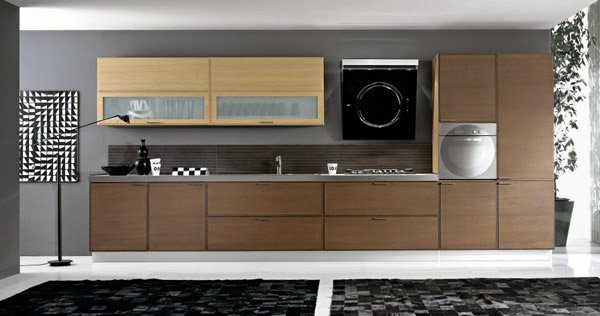 This space-saver beauty is a mix of milk chocolate and cream! This space is definitely something to look forward to everyday!
Kubika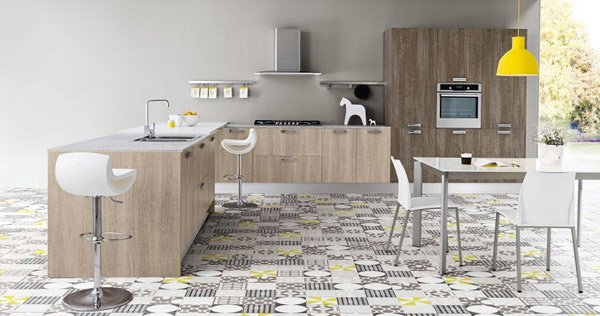 This maybe our favorite kitchen of all! The tiles are really pretty which gives color and vibrancy in the room, and the color of the wood complements it along the white furniture.
Avola Champagne Kitchen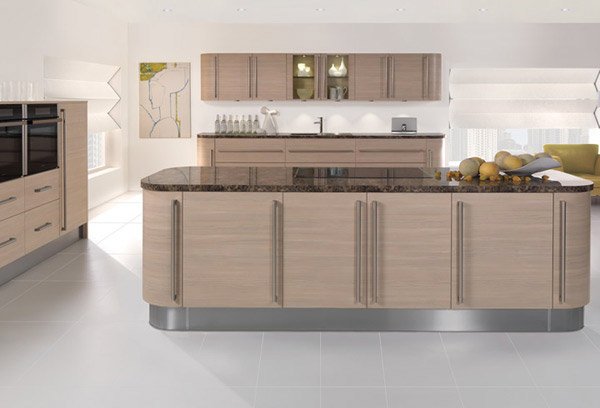 Look at the cute color this kitchen has – the light brownish with a dash of grey looks almost pink but really charming!
Inline Silk Walnut Kitchen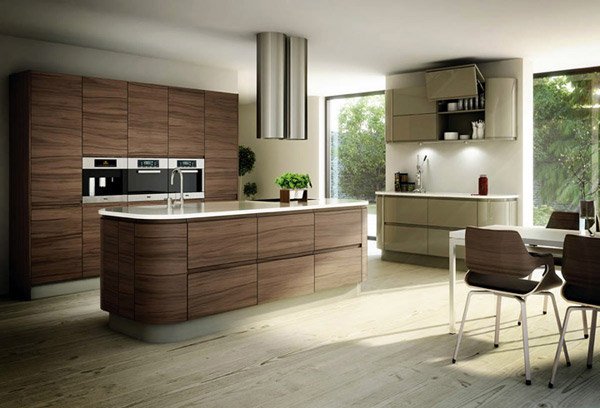 We love the color for this kitchen, it's all wood but it sure looks really the classy type of wood that looks all too expensive. The design of this modular kitchen sure is a space-saver.
Burbery Silk Mocha Kitchen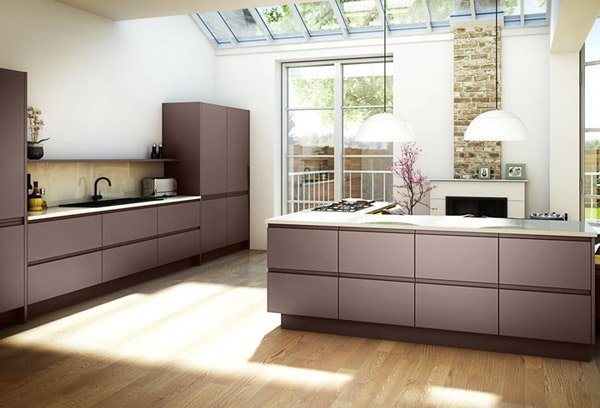 This kitchen's color is quite an interesting. It's like a dash of violet and grey and red – it a parade of colors with light of sunshine coming inside the room, this place is really wonderful!
Metropolitan Walnut Kitchen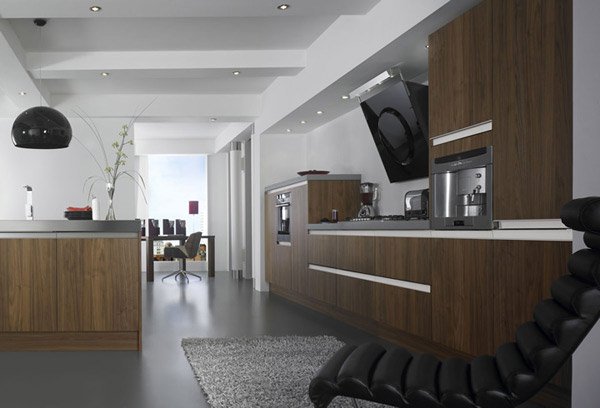 We definitely love the dark chocolate color that this kitchen design uses. It looks great with the white colored walls and ceiling. This space will definitely be able to create tons of yummy memories!
Metropolitan Wenge Matt Kitchen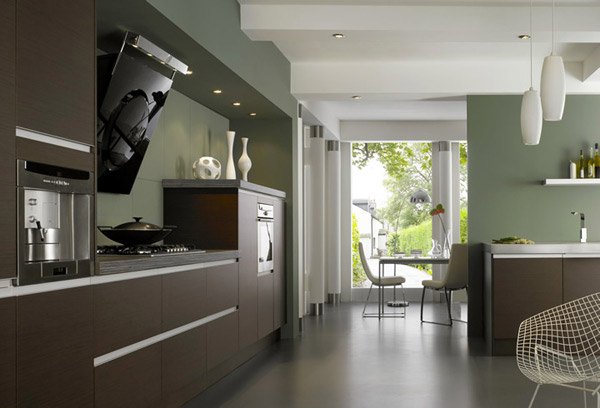 This space is really huge for a kitchen, with a space-saving modular kitchen, this space is sure to amaze visitors.
Carol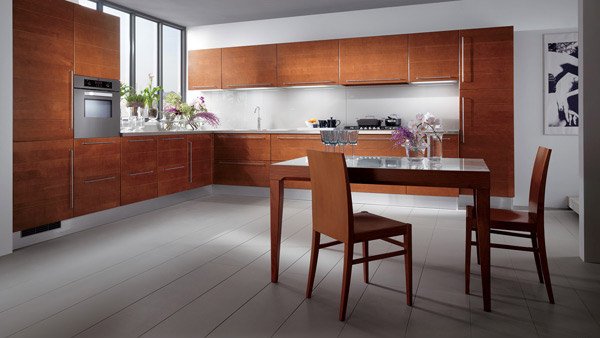 Oh Carol! This kitchen is a mix of traditional and modern in one! The dining set sure is small but really looks great beside our kitchen right here.
Evolution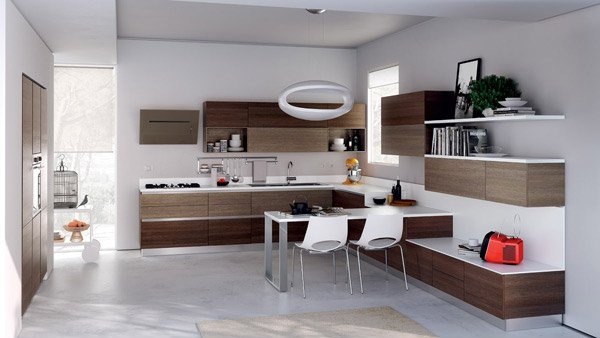 Do you love how the different colors of wood reflect this almost all white walls and floors? This modern kitchen design defines flattery in all its sense.
Esprit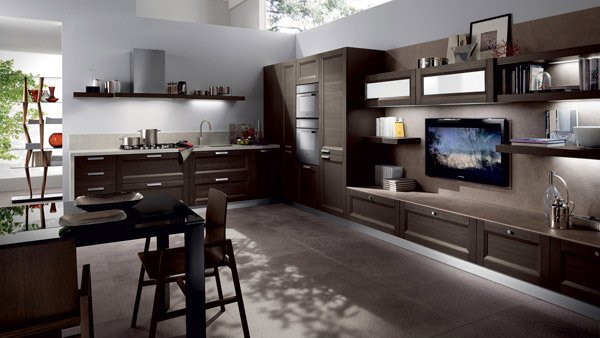 Combining the kitchen, the dining area is normal – but with the living area, it sure is a different thing. But one thing is for sure, this space is so cool and still really spacious.
Home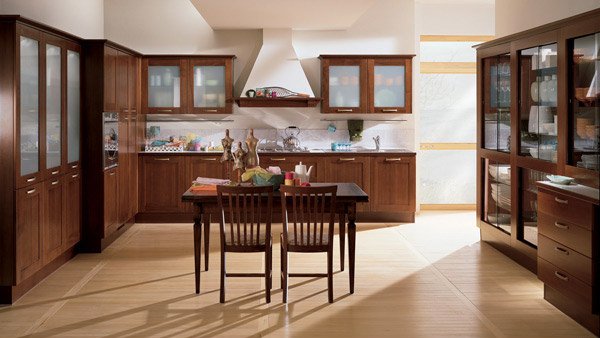 Traditional meets modern! This space combines whatever traditional kitchen has to offer but at the same time look so modern with the same features.
Kitchen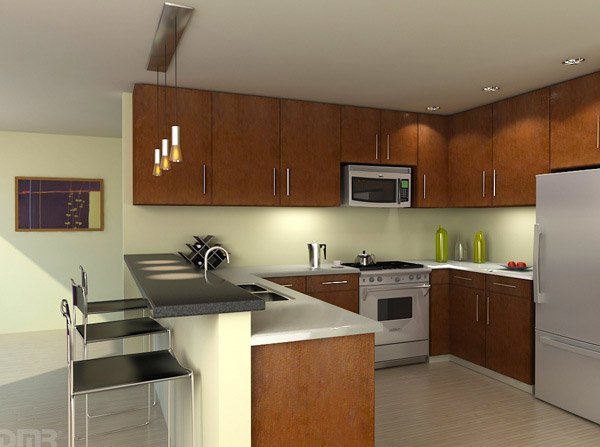 This cutesy kitchen area/kitchen bar sure is ideally for an apartment, but it sure is pretty for any home! The classic clean lines and the straight-forwardness make this kitchen a bit of manly, but still really pretty.
Personal Kitchen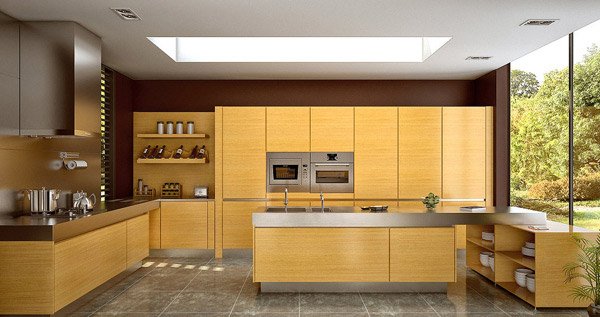 This maybe the most common color for specialized wood veneers we have available in the market. This is one favorite material used by the a lot of home-owners – not too expensive but really classy!
Villa Antalya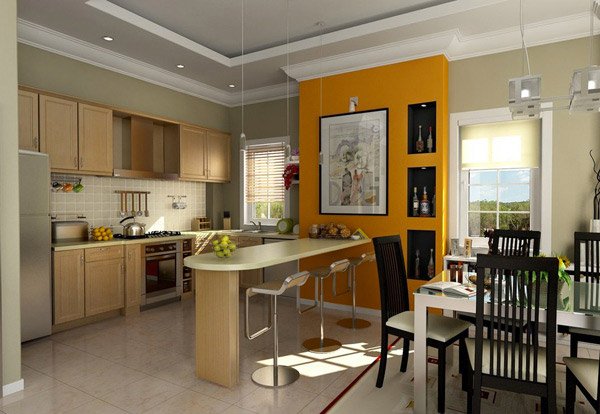 Pretty homey for a modern kitchen right? This space looks like something you can find in a sitcom or something. Really pretty!
Pretty convinced that those were definitely great wooden kitchen designs right? These 17 Wooden Matte Finished Kitchen Designs is sure a hit not only to admiring fans of interior designing and decorating – but also for home-owners wanting to recreate their homes or even the ones who are starting to create the dream home they have in mind. We still have more kitchen design inspirations in store for you.