15 Lovely Built-in Kitchen Tables
For people with home spaces that are pretty much minimal, eat-in kitchens or built-in kitchens are actually preferred. They get to combine a kitchen area with the dining to be able to save space and still be able to have the function of both the rooms. An area for cooking, and a another one to actually be able to eat whatever was prepared and cooked.
Today, we will be showing you 15 Lovely Built-in Kitchen Tables that are really pretty and functional!
These tables were connected to either the kitchen counter or the wall! Some of the pictures that you will be seeing are pretty much interesting that you may actually want to have one in your own homes – whether or not you have a minimal space, or you just want to! Let us go ahead and check them out!
15 Hidden Falls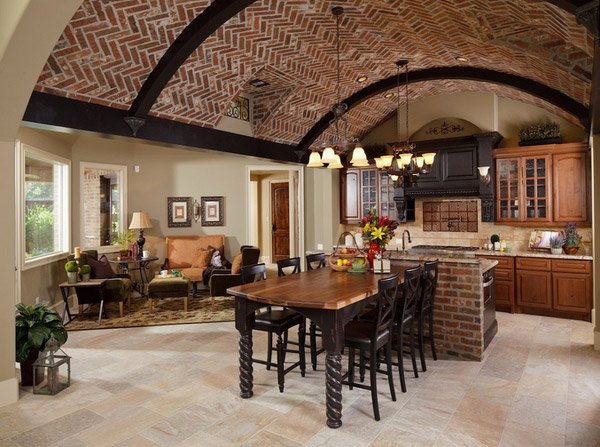 We like this traditional kitchen design wherein we see an island connected with the table so the family can eat immediately after it has been prepared!
College Hill Kitchen Remodel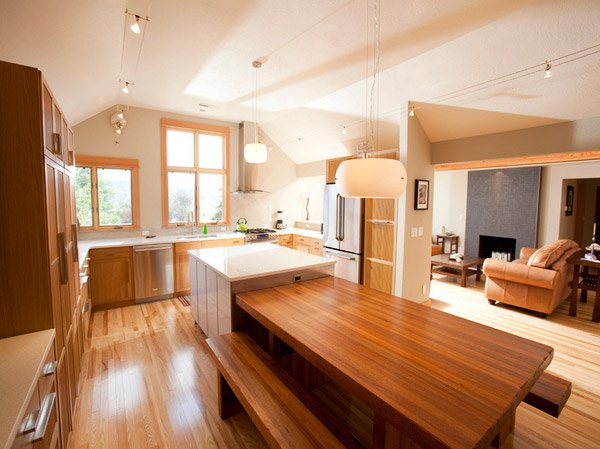 This is one stunning kitchen! The wood work is great and the accents are pretty too. Note the dining table connected to the kitchen island which are actually different materials but look great together.
Contemporary Boston Kitchen Design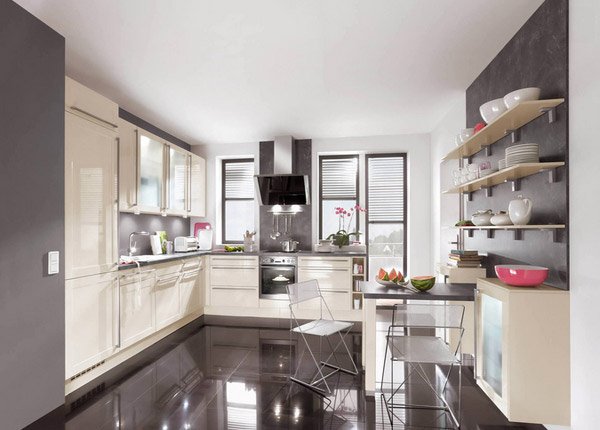 It is pretty unusual to see a built-in kitchen table pop out from the wall, but this is also a good way to actually cut a certain space.
Modern Boston Kitchen Design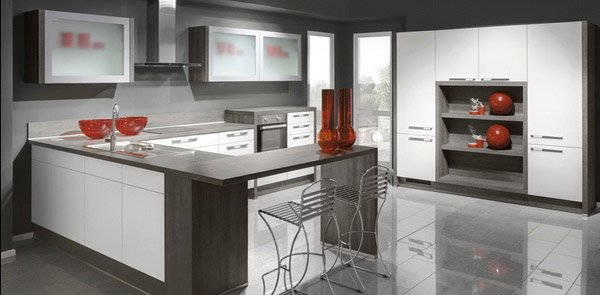 A cute design of a built-in table connected to the kitchen counter. Notice the stunning grey material used for them is surely a catch!
Modern Scientist Residence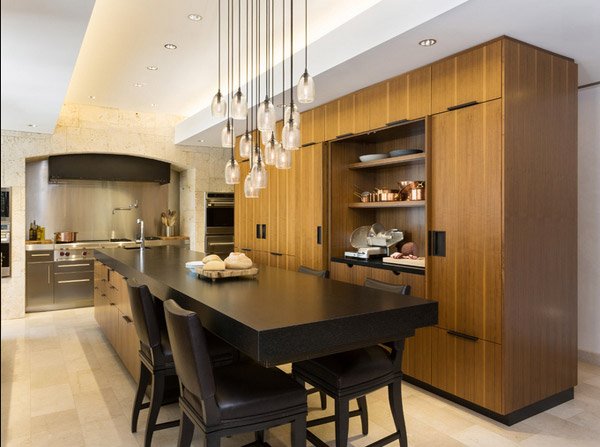 We love the cubby walls with a beautiful brown color and the pretty black built-in table connected to the kitchen counter/island. We definitely have a stunning color combination.
Multi-Room Kitchen Remodel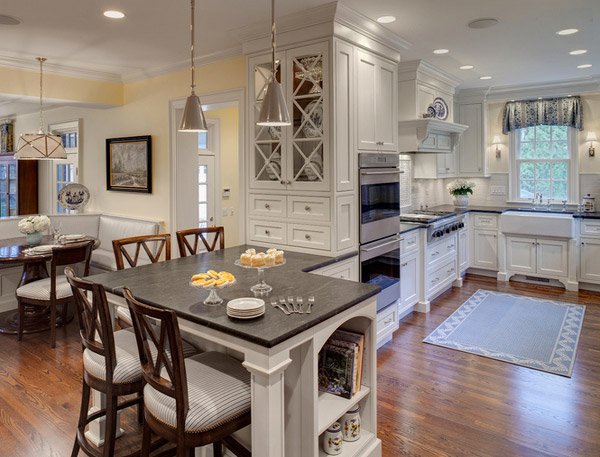 The style and millwork of the home were continued in the columns flanking the apron sink and featured detailing on the built-in snack bar.
Omega Kitchens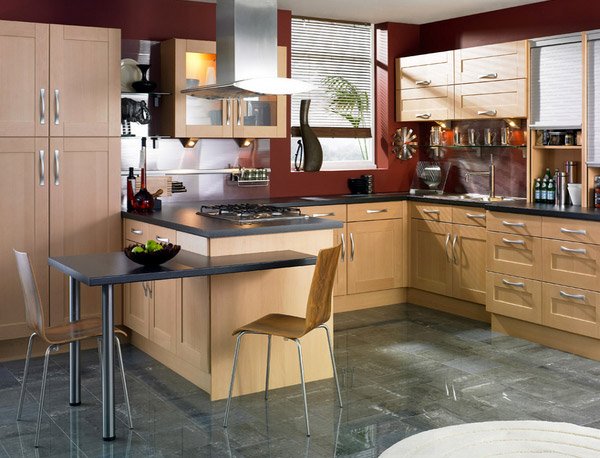 An extended built-in table that pops out from the kitchen stove which looks really interesting, won't you agree?
Port Melbourne Kitchen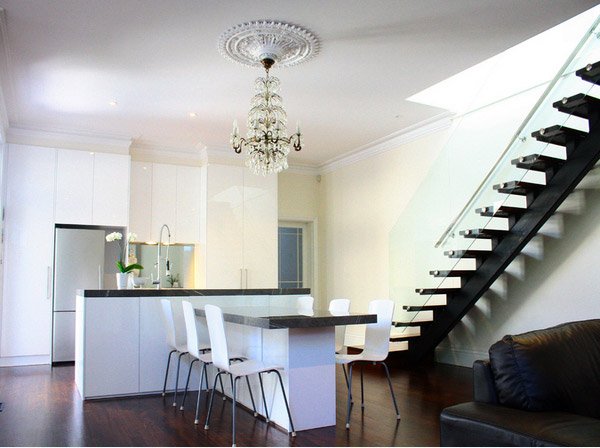 We like the bench table with the chairs and it could work quite well with a 'T' like bench and table to delineate the kitchen and the living room.
Toronto Transitional Kitchen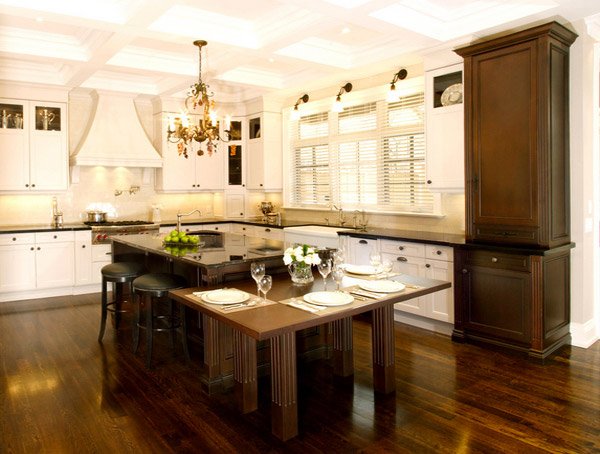 A transitional kitchen which looks definitely stunning with the color choices it has – off white walls paired with dark chocolate brown color for the island, built-in table and the cabinet.
Wheeler Residence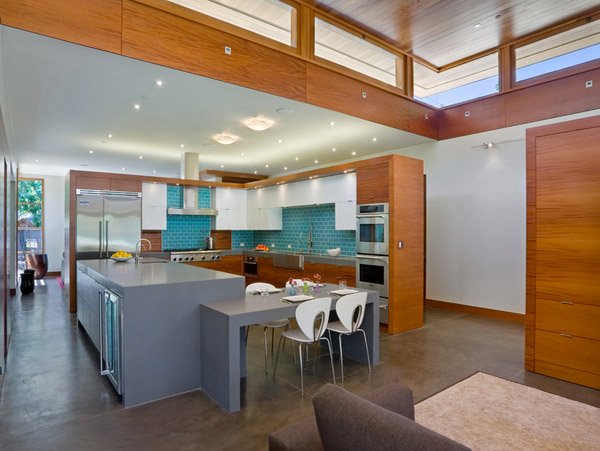 Open layout and clean lines for the built-in kitchen. The wood surrounding the kitchen and the house in general gives warmth with a mix of a contemporary feel to it.
Adorable Cottage Renovation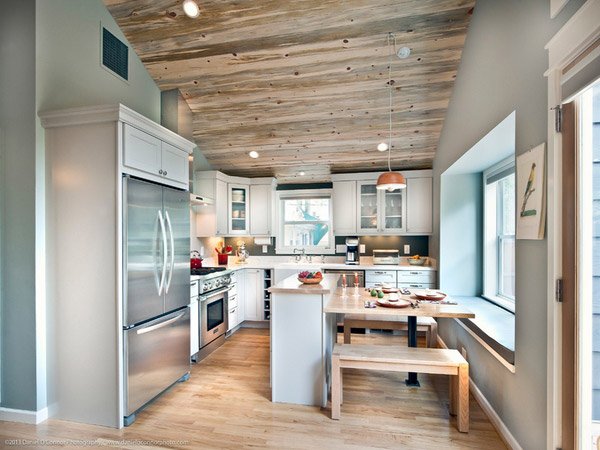 This adorable cottage renovation has a built-in kitchen table and benches by the window. Note the beatle kill pine ceiling which accentuated the entire space.
Arlington Kitchen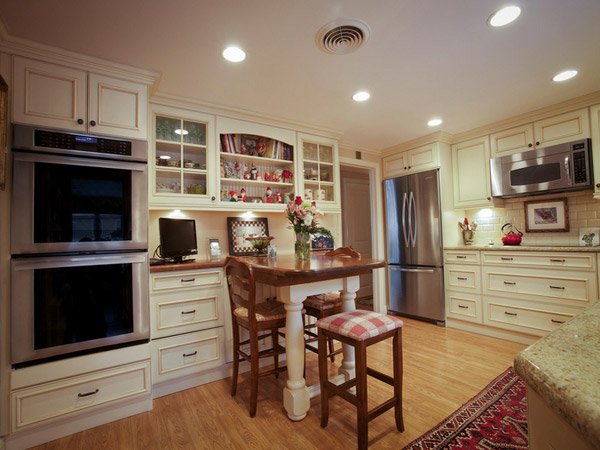 Note the built-in table, it was made as one "T" shaped piece and was attached to the hutch which made it prettier than it already is.
Pearl Street Lofts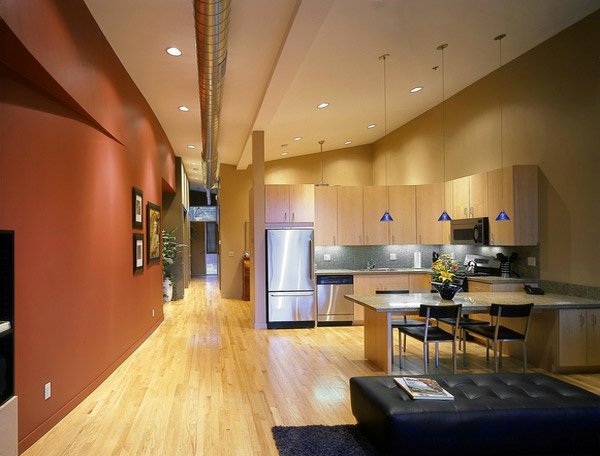 How do you like to have a built-in table made of granite connected to your kitchen counter every time you'll have dinner or something? It sure will be cold but real pretty.
Private Flat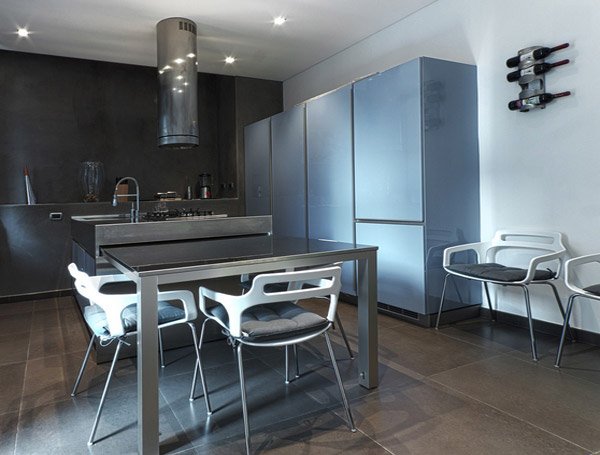 See the pull-out/built-in kitchen table in this all-grey kitchen? Pretty simple but really classy and sophisticated.
Small Moscow Flat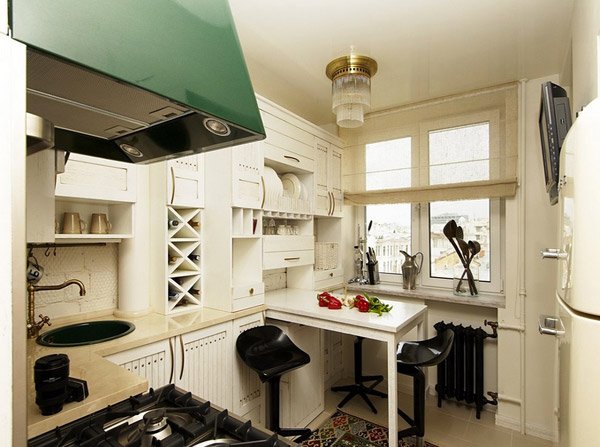 Look at the table connected to the cabinets; notice how handy it actually looks. Very functional – both for preparing food, and even for eating-in if ever. We love the black and white theme to it.
That was definitely a hard list to complete! As much as it seems usual to connect your tables with your counters or even from your cabinets, not all homeowners prefer this type of process. Anyone you ask would probably want a normal kitchen with a normal table – there are tons of designs of built-in kitchen tables worth looking at and we hope you actually enjoyed the 15 Lovely Built-in Kitchen Tables we have shown above. When you have the chance, check out the different kitchen table design ideas we have for more inspiration.