15 Extremely Hot Red Kitchen Cabinets
Whenever red is called to mind, we recall roses or maybe fastfood chains. This color pretty much is the color for hunger and beauty.
While this color is warm and positive and associated with our most physical needs, it actually exudes a strong and powerful masculine energy. Red is energizing, it excites our emotions and it motivates us to take action. Pretty much empowering!This color signifies leadership qualities and promotes ambition and determination.
Today, we will be showing you 15 Extremely Hot Red Kitchen Cabinets which will stimulate not only your minds but also your appetite. Take note of the designs and the degree of the color red that was used in each kitchen.
You will also learn that in some of the kitchen designs below, cultures like the ones in Asia was considered in the design process. Check them out!
Bold Red Kitchen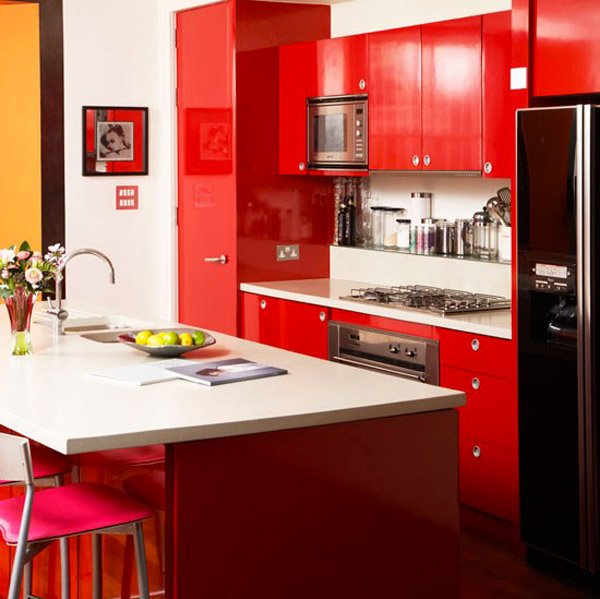 The bright-red glossy kitchen cabinets make practical areas more fun.
City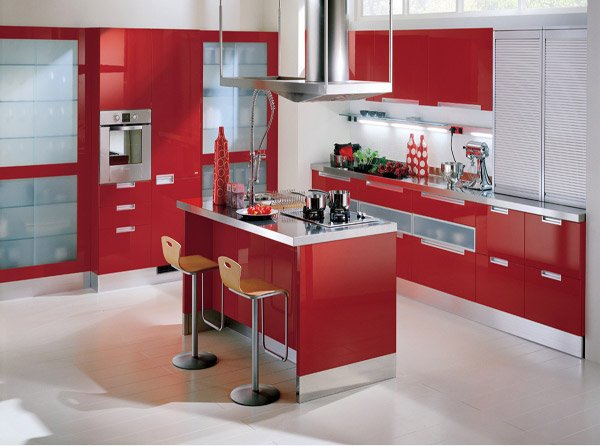 The color, functionality and a new design characterize this composition, including the modular larder units with glass doors, the tall refrigerator and oven unit and the unique resting-type elements with roll-up doors.
Couture Red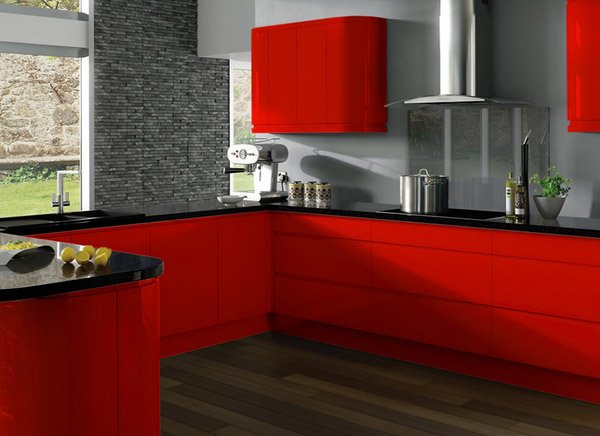 Stunning red lacquered finish from KBBC. Pairing it with a black countertop, it sure looks sleek and sophisticated.
Modern Custom-Made Red Cabinet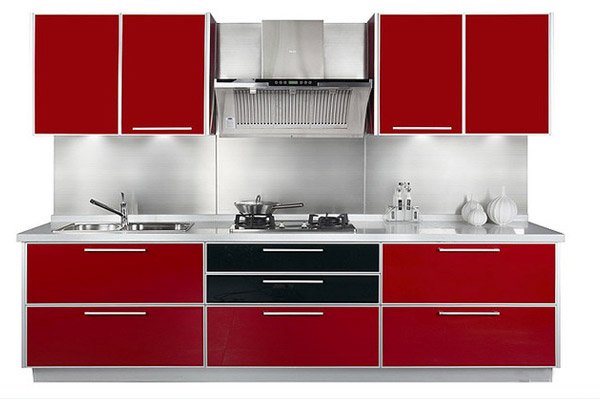 The bold color red is definitely the right color for this kitchen space. Simple and elegant design, that is customized and can be ordered directly from the manufacturer!
Flirt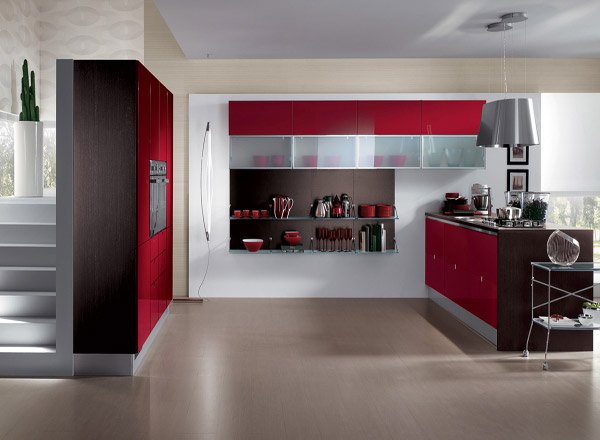 Trendy and sophisticated – the main adjectives that best describe this kitchen design. Was it achieved? Indeed it was!
Modern Red and White Kitchen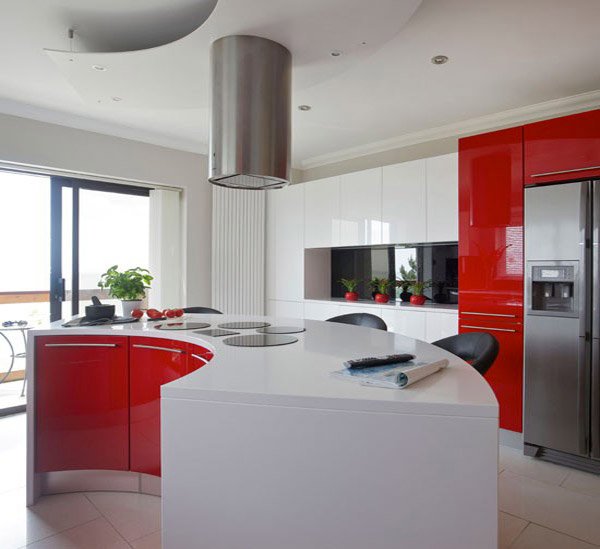 Top-of-the-range appliances, a sleek red and white scheme and a semi-circular cooking station give this modern kitchen the wow factor.
Red and Cream Aga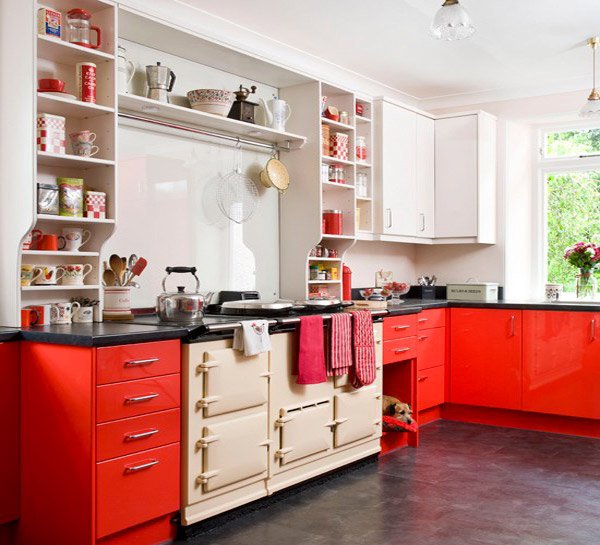 A bespoke kitchen allows you to incorporate existing features, such as this Aga oven, into your designs.
Red Lacquered Kitchen Cabinets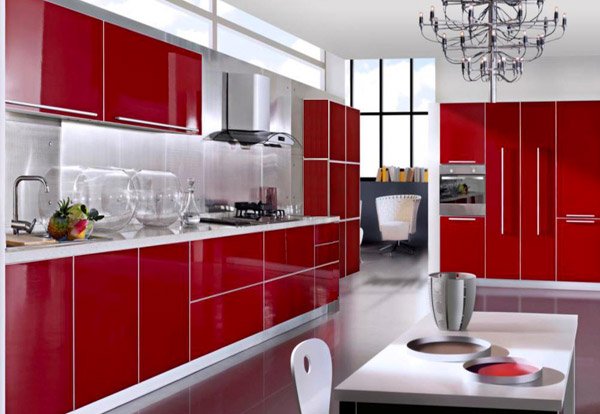 Red lacquered kitchen cabinets available online for furture purchases. The reds have been paired with whites and stainless appliances.
Red Kitchen Cabinets with Black Countertop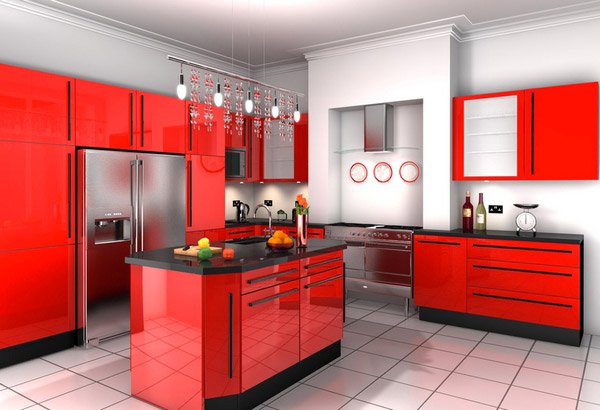 The inspiration of this kitchen is Feng Shui – and red is the favorite color for our Chinese friends, because it symbolizes richness and luxury! Just by looking at this kitchen we see those things together – thanks to the design too! It sure looks fantastic!
Room with a View Miami High Rise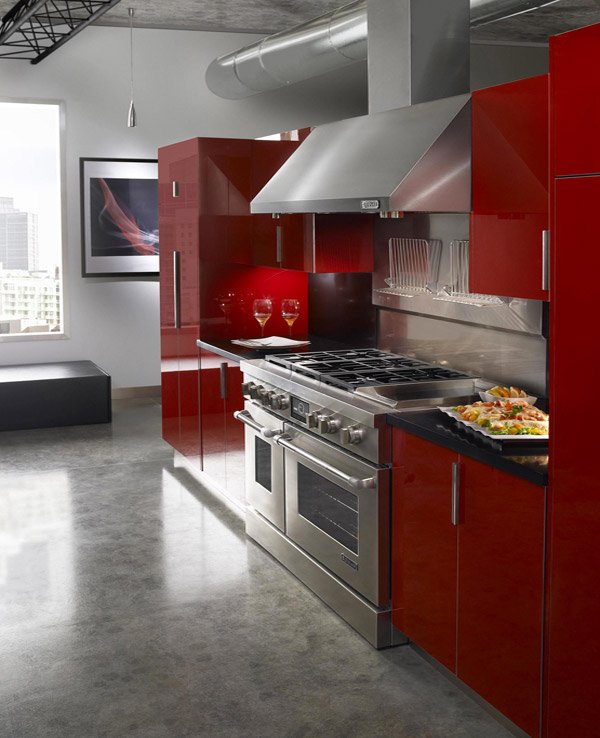 JennAir created this design with a few pieces of truss, exposed heating elements and high gloss cabinets! They even have a custom-made countertop.
San Francisco Kitchen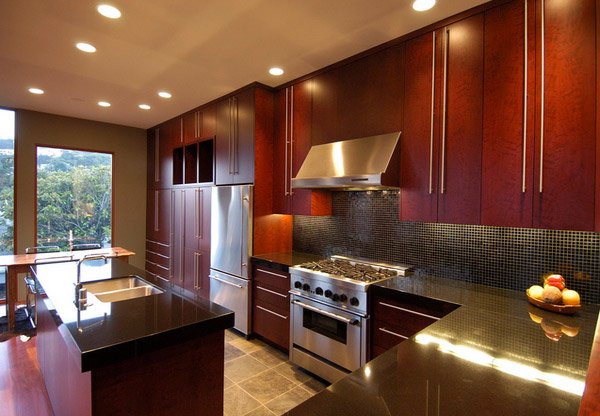 This San Francisco kitchen has wooden cabinets with long drawer pulls which is a catchy statement for the stunning red cabinets.
Stewart St. Kitchen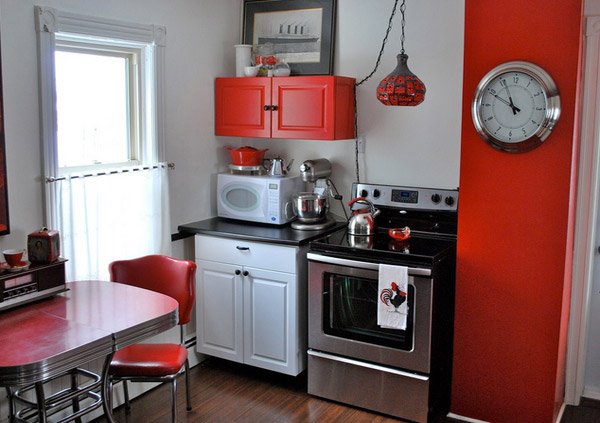 This small red kitchen has a cute cafe curtain by the window which is pretty since it was placed halfway. The small red details are fine too! Catchy but not overwhelming.
Stunning Red Kitchen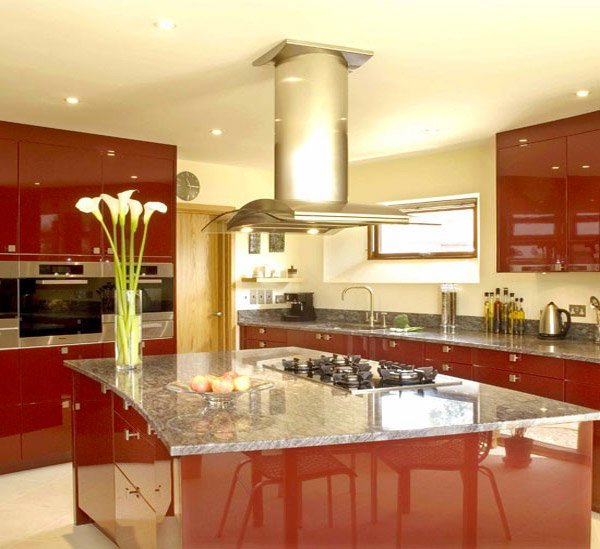 The high-gloss island is curved to echo the shape of the walls. It gently tapers to the middle of the house.
Tess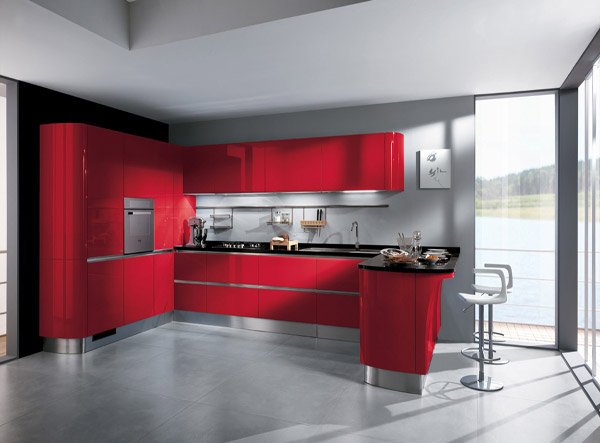 Red is definitely the one that most effectively underscores the character and personality of this kitchen design. It is a gloss lacquered red, which highlights the modernity of the highly functional kitchen.
Tribe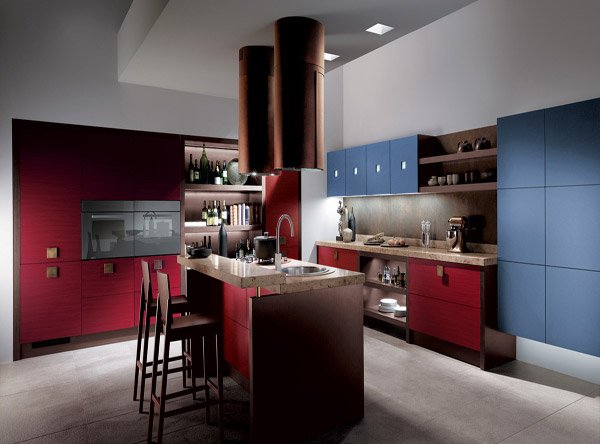 The open shelves and tall cabinet units of this kitchen is indeed a good thing. Larger cabinets, more spaces for storage which benefits home owners who loves cooking and storing food at home.
The 15 Extremely Hot Red Kitchen Cabinets excited our emotions and inspired us to take action. These designs are definitely attention-getters – it demands the people to take notice and you can remember that there are a couple of variations for the color red like maroon, burgundy, crimson and scarlet. Hoped you liked the list that we have shown above. Also, please take time to check out A Collection of 18 White Kitchen Cabinet Designs for more inspiration.