A List of 15 Awesome Pictures of Kitchens
The kitchen may be the only place where food buff stay to create their delightful meals, both for the family and their friends!
They are able to showcase their skills in cooking and in making them look pretty once they serve them. Ideally, women are the ones present in this space, but nowadays, men are even the ones who cook well! They might have learned stuff from their moms or wives. But today, we will show you more kitchen designs than what we normally do.
Last week, we showed you a list of living rooms which showcase different styles. Today, we thought of creating another list, but this time, a list of awesome pictures of kitchens.
It ranges from Asian to Contemporary and Modern to Rustic. Take a look at the photos that we have in stored in for you.
Arts and Crafts Kitchen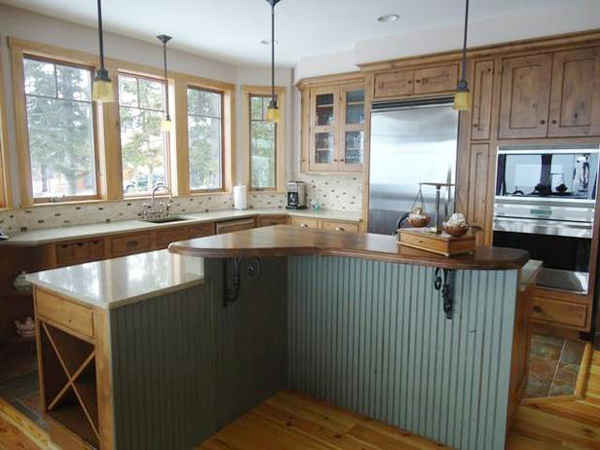 This rustic kitchen is a good mix of design elements. The contemporary stainless steel appliances set in the knotty alder wood add a level of warmth to this waterfront Kitchen. The island has a painted finish beadboard and a rustic plank-style black cherry countertop. Mixing warm woods with metals and paint is a great combination.
Asian Kitchen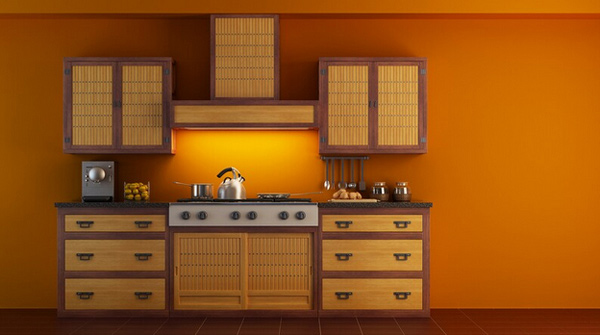 Just looking at the materials used in this kitchen, we know it is Asian. Surprisingly, we did not expect to see a modular kitchen made of bamboo – but with our technology, anything is possible!
Chic Kitchen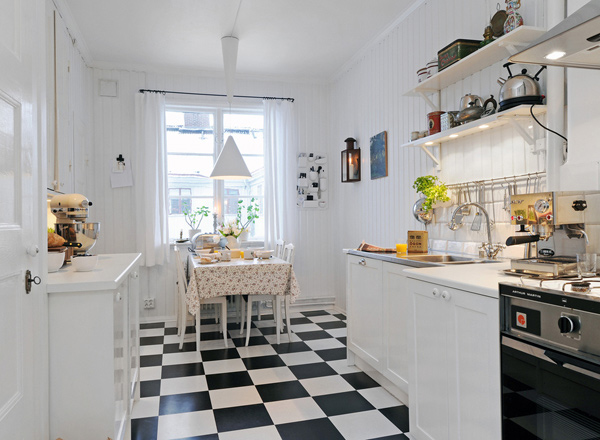 This is one kitchen you want to make sure that you do not mess up because of the white walls, tables and counters – something common with chic spaces.
Classy Kitchen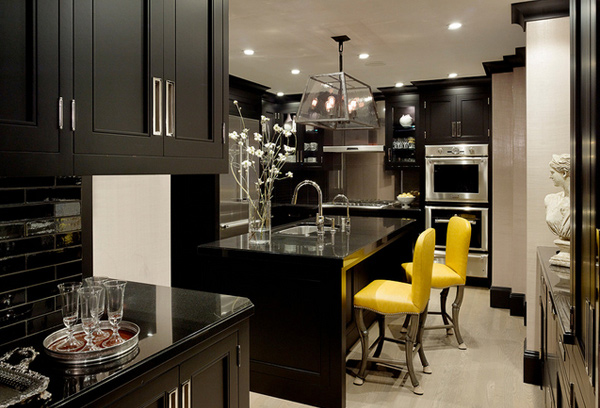 Black is always a great color for achieving classy and sophisticated spaces, just like this kitchen – we are able to see how classy it looks especially when the designer added the pretty yellow bar chairs.
Contemporary Kitchen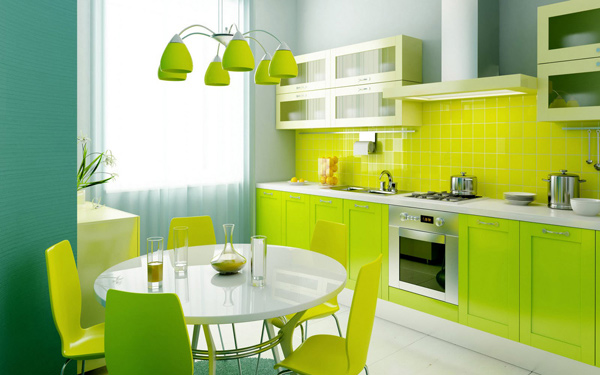 Don't you just love the bright color of this kitchen? The shiny cabinets and drawers, the back splash, even the chairs shine! This is one lovely kitchen!
Country Kitchen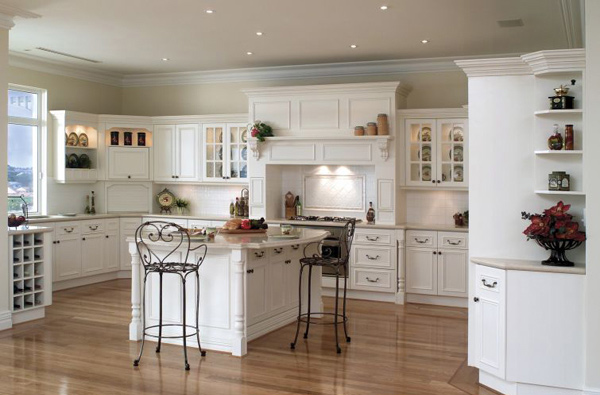 A white country kitchen like this should be a favorite! With the steel bar chairs look stunning by the kitchen island.
Industrial Kitchen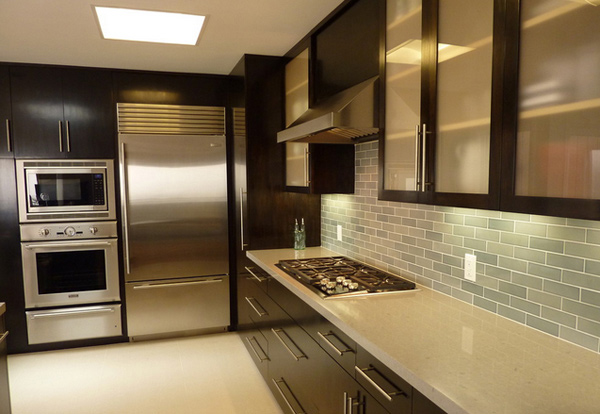 Every appliance is stainless, so adding touches in the kitchen like the handles on the cabinets and drawers, plus the kitchen sink, one place can look totally shiny and industrial!
Minimalist Kitchen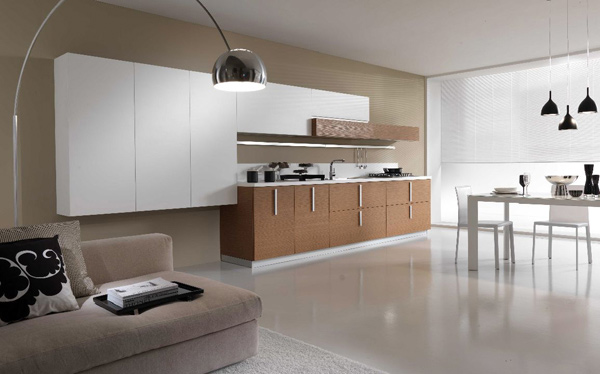 Just with one glance, we can see that only the essentials are seen inside the room! A small kitchen area by the dining set.
Modern Contemporary Kitchen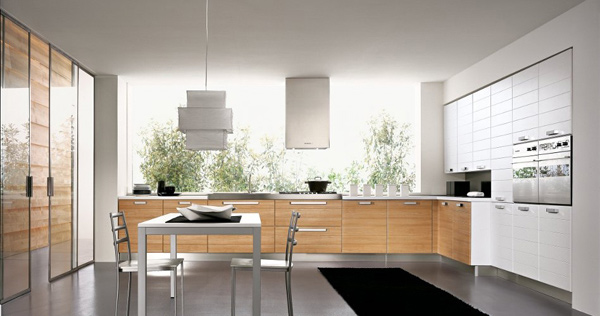 This kitchen is an example wherein modern living meets the contemporary style. The use of mix styles can bring about great design both in interiors and exteriors.
Wooden Kitchen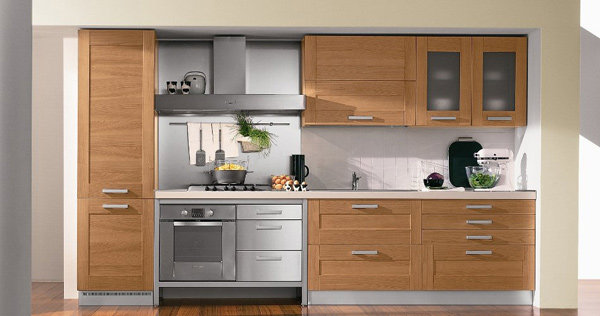 With the materials used for a certain space, we are already able to determine what classification it belongs to. Just like this kitchen, made majority of wood, hence, the wooden kitchen!
Modern Rustic Kitchen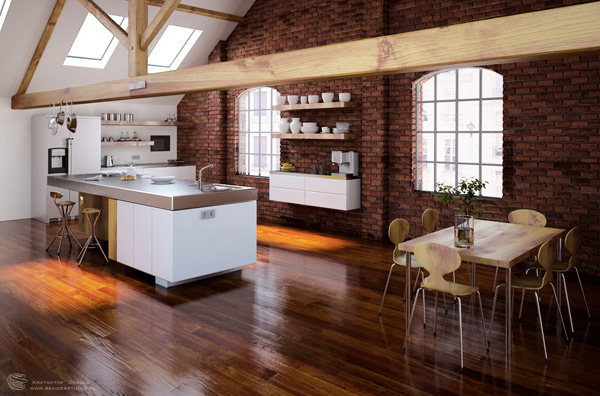 If you're watching Once Upon A Time, you will be able to see that this kitchen is similar to the kitchen they have in that particular series. With the brick walls being visible, plus the flooring and exposed ceiling, what can we say? A stunning kitchen all in all!
Retro Colored Kitchen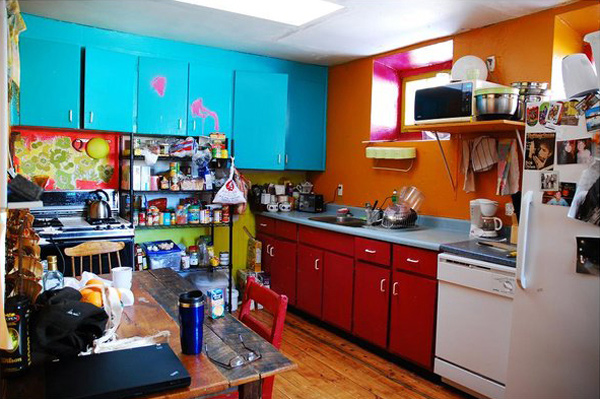 Who doesn't like looking at colorful rooms such as this? The playfulness is evident, plus the artistic touch, the owners have in them!
Shabby Chic Kitchen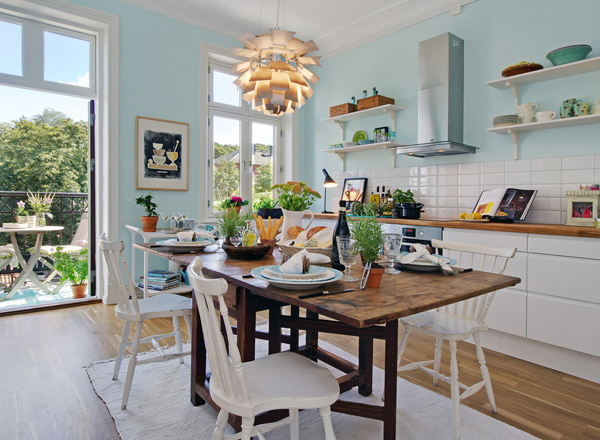 Shabby chic is pretty much achievable. Putting together details like unique wicker chairs, cutesy lights, and combining different types of materials like steel, wood and concrete – one can have a shabby space!
Traditional Kitchen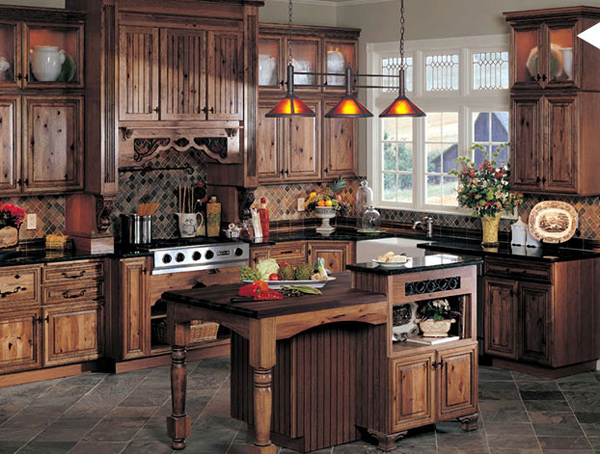 Designs for country homes is similar with traditional ones. Cabinets and drawers, even the kitchen island and the accessories are made of wood.
Zen Kitchen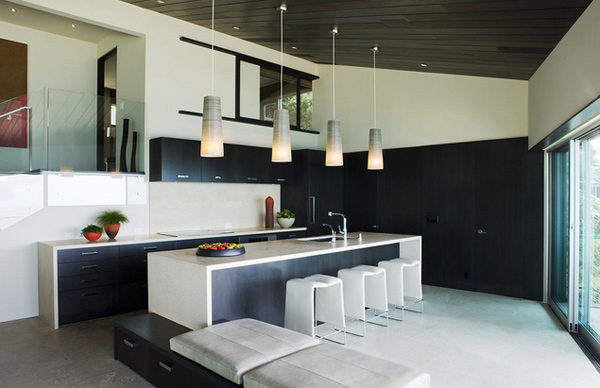 Whenever we are able to see spaces like this, less cramped than usual rooms, limited decors on the walls or on the tables – this is Zen Living!
There are more styles to that of which we showed you today, but most of those styles were not yet presented in our kitchen categories. Soon, we hope that we can show you more of those styles we are talking about, just like transitional kitchen styles. But that is in the future! We hope you liked our list. If kitchen tips is what you need, you can look at Tips to Achieve a Well Organized Kitchen. Stay tuned and updated with Home Design Lover!