25 Decorative Pendant Lights to Cheer up your Kitchen
Add some attractive pendant lights to your kitchen to illuminate it.
It is a fact that a right lighting can make a difference to a room. So, if you are currently looking for a versatile light source for your kitchen that offers both role and form, then why not try pendant lights.
It offers a multiplicity of function and plenty of chic selections. Also, it undeniably glows with exquisiteness and sensibleness.
A pendant light can serve very well in your light needs: it can either be used as overall light (used for overall illumination) or can only be a task light (focused on a precise work, accent or highlight a detailed area).
Its adaptability can be placed all over the kitchen area; over the island, bar, or kitchen sink.
Choosing a kitchen pendant light is not that too hard. You just need to define your needs and style, then everything follows through.
If you want some sort of guidelines, there is this general protocol that you should take note: the larger area you want to light up the bigger pendant light you must choose.
But if ever you are bothered that big pendant light brings too much brightness, then consider using a light diffuser or opt with semi-opaque bulbs.
Pendant light can come with a dimmer switch that can be programmed as a great mood-setter.
As you go through this post you'll get to see a lot of beautiful designs of these kitchen pendant lights. Be motivated wisely!
1. Adelaide St. House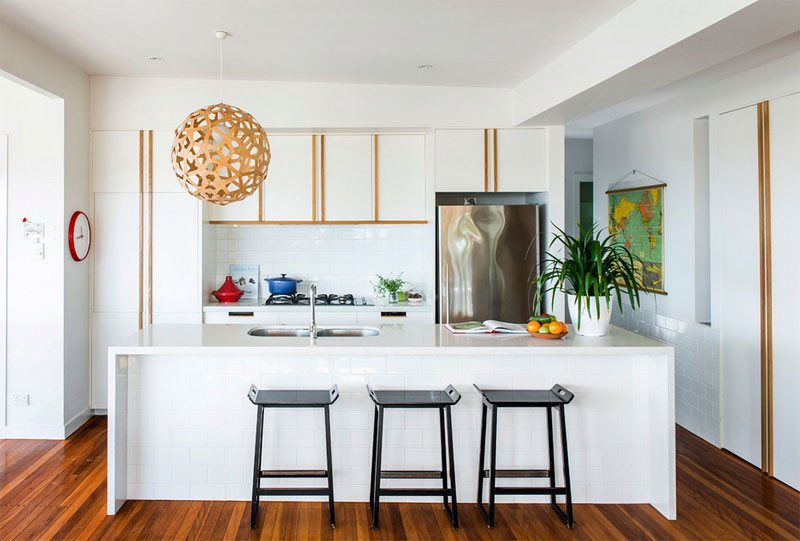 This pendant lighting is based on a geometric polyhedron which interests' the designer.
Its convoluted figure is made from bamboo plywood and secured with nylon clips.
2. 1190 Royal Work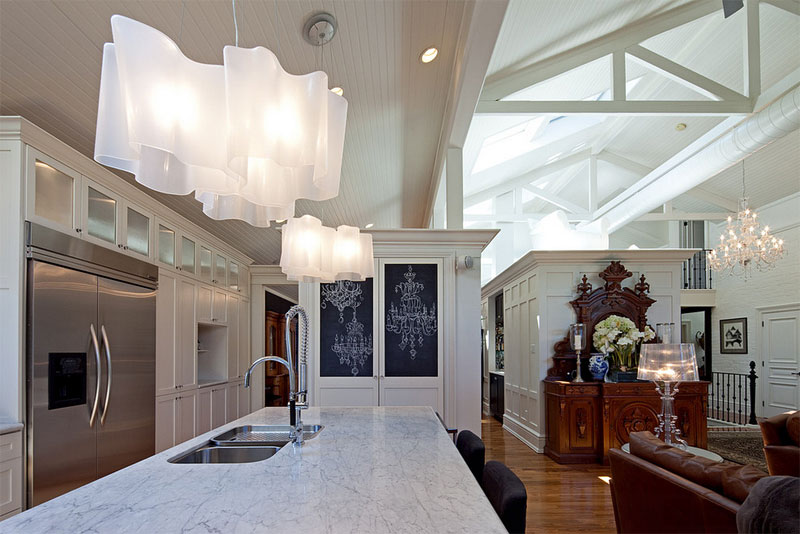 This polished-silk glass diffuser is a perfect statement for a long kitchen island.
It gives an elegant dramatic effect to a kitchen.
3. Contemporary Muskoka Cottage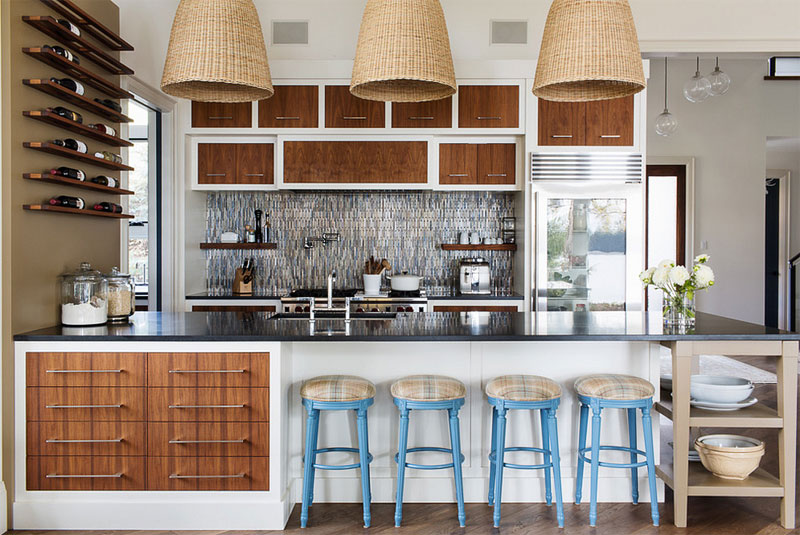 Lightings are important to bring elements of colors and lights in a home.
A simple yet elegant single pendant light that hangs over a kitchen island can already be an effective lighting.
4. Showhome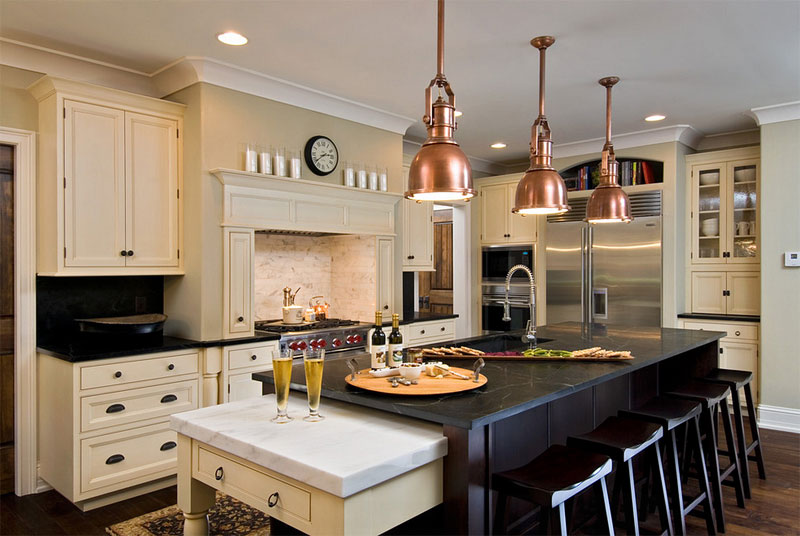 A traditional kitchen design is defines by three distinct metal finishes: copper pendant lighting, stainless steel appliances, and oil-rubbed-bronze cabinet hardware.
5. Ellen Grasso Inc.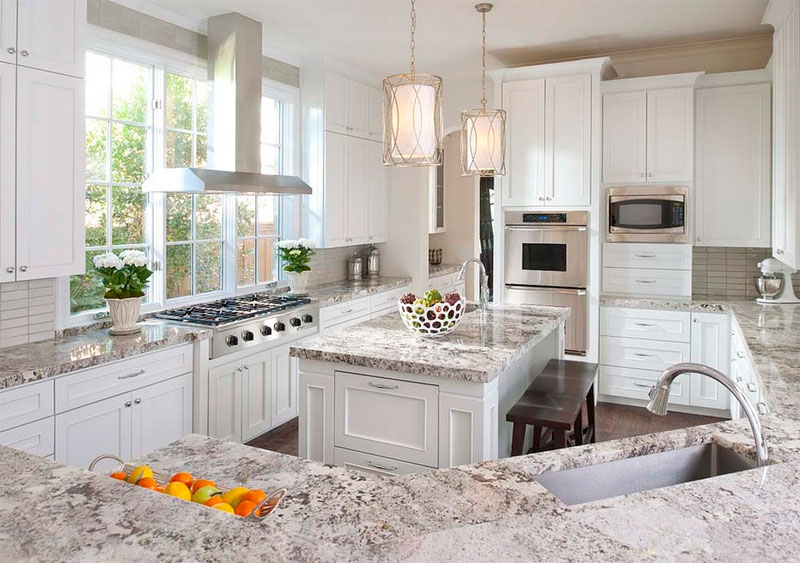 An example of well-lighted kitchen that is dressed with sleek white granite countertops and lighted with a light gold hanging pendant lights.
6. Bright Kitchen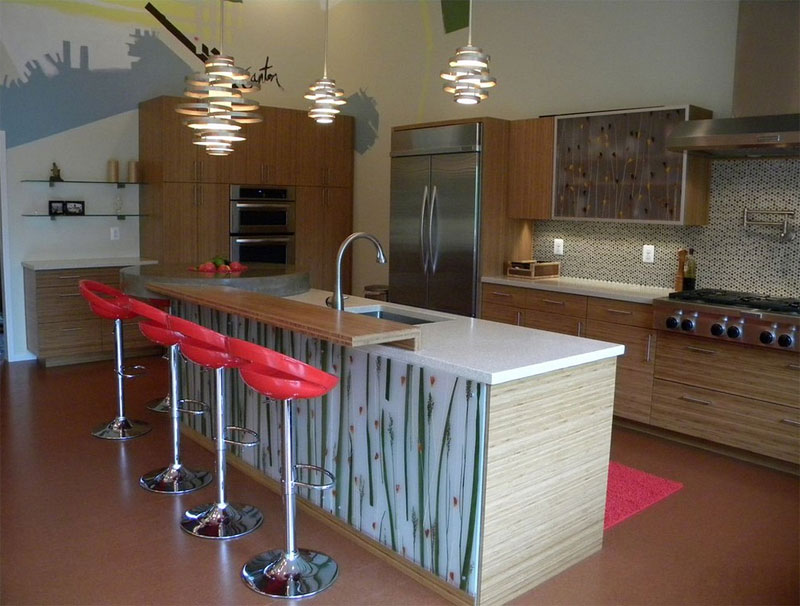 A contemporary kitchen wouldn't look appealing without an extraordinary style of pendant lighting.
Always choose a perfect lighting that will match your style.
7. The Laude House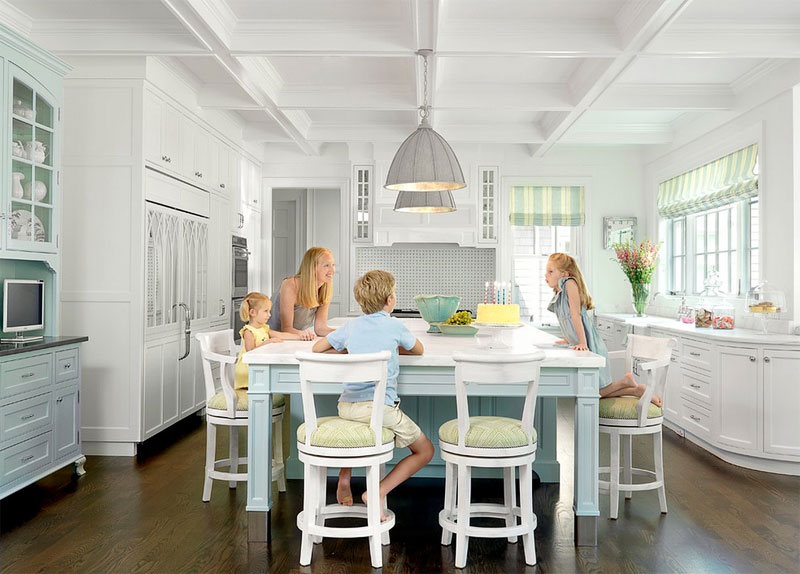 Its classical shape is made from ridge wrought iron and finished with oyster cream.
This lighting will perfectly match with a beach-style home.
8. Tunbridge Residence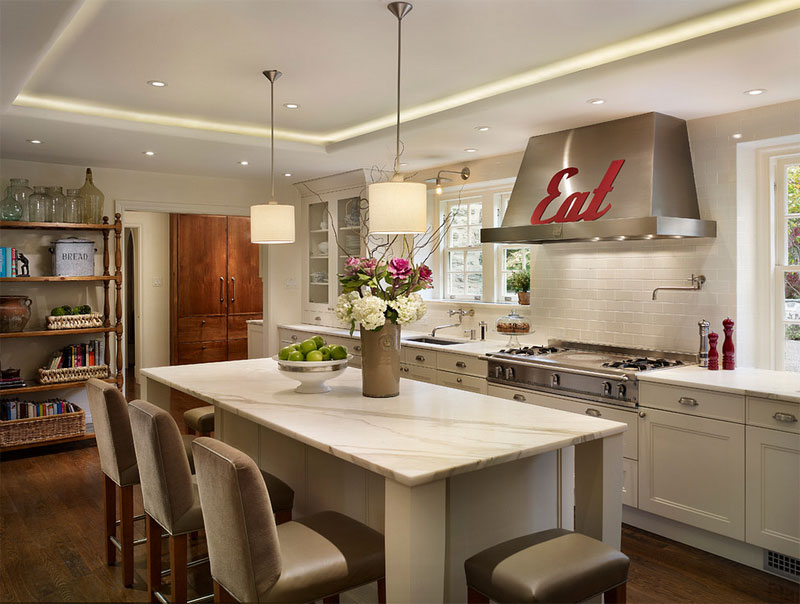 A kitchen island with 42" wide and 104" long is decorated with 2-3 pendant lights hanging over it.
9. Scarsdale Kitchen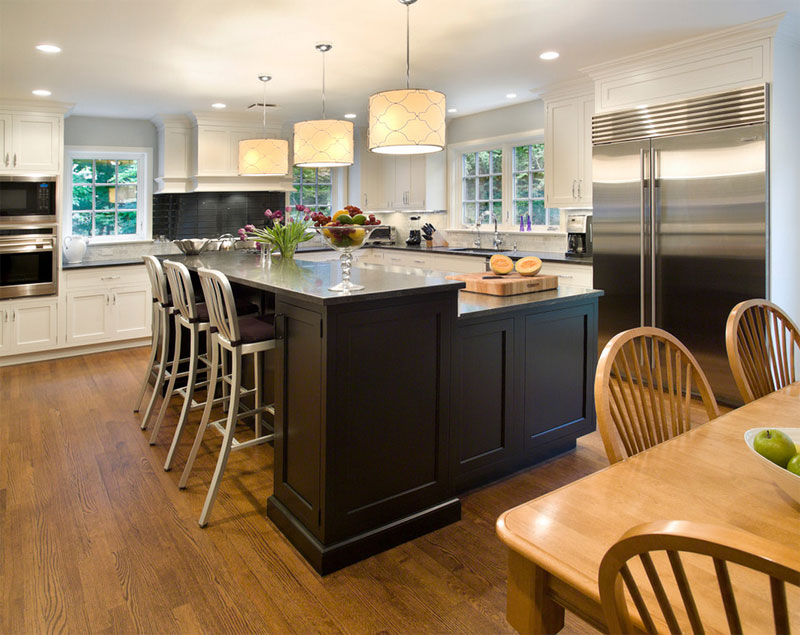 This kitchen looks very sophisticated with all those color inclusion and material applications. It is more enhanced with those three hanging lights that are designed pretty elegant.
10. Colonial Kitchen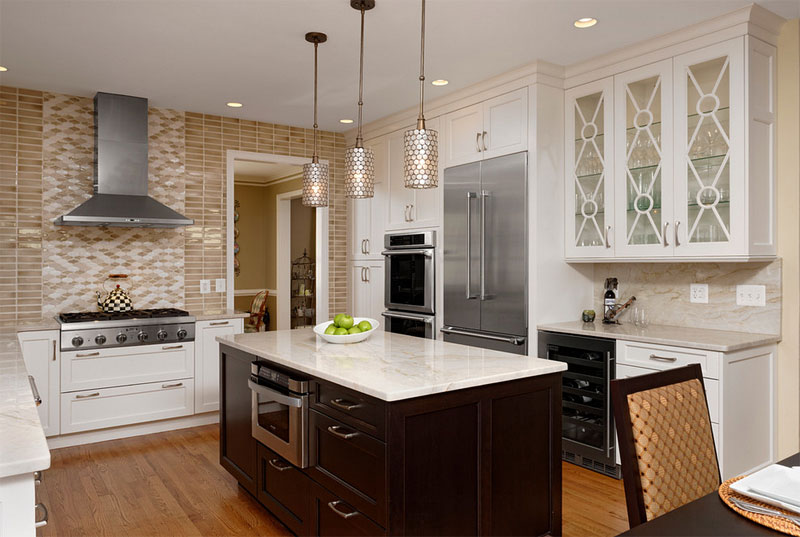 Small pendant lights are very useful form of lighting for a specific task. It can fully support the chores that you will be doing around your kitchen.
11. Kitchen for Entertaining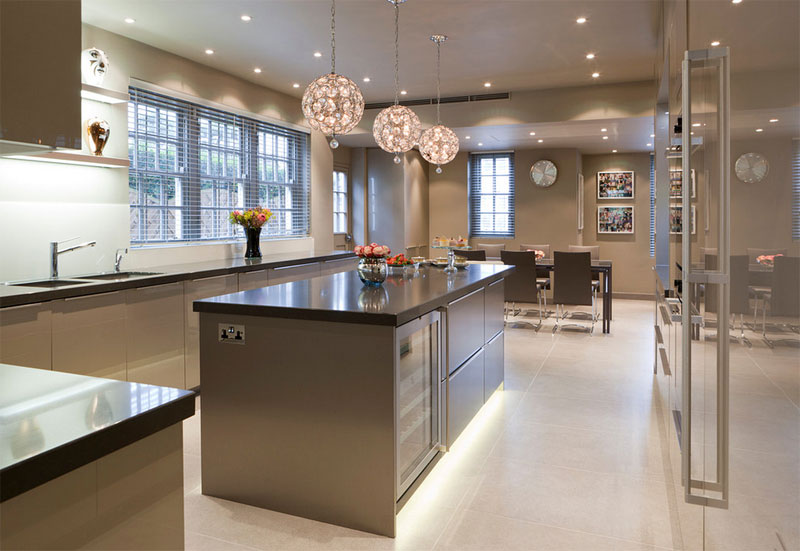 The color scheme of the kitchen and dining area is monochromatic. It looks more gorgeous when lighted with chrome crystals lightings.
12. Kitchen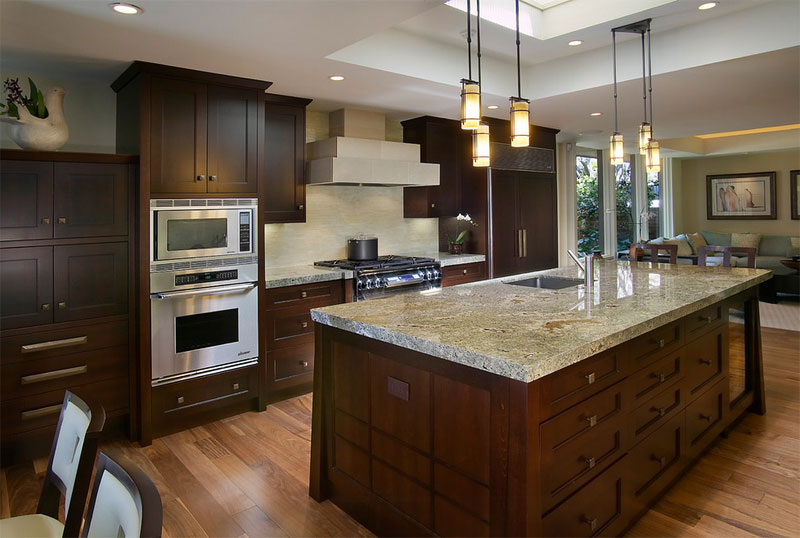 The home is constructed with a trickily styled kitchen.
The central island is not only lighted with adorable pendant lighting but with skylight effect.
13. Harbour House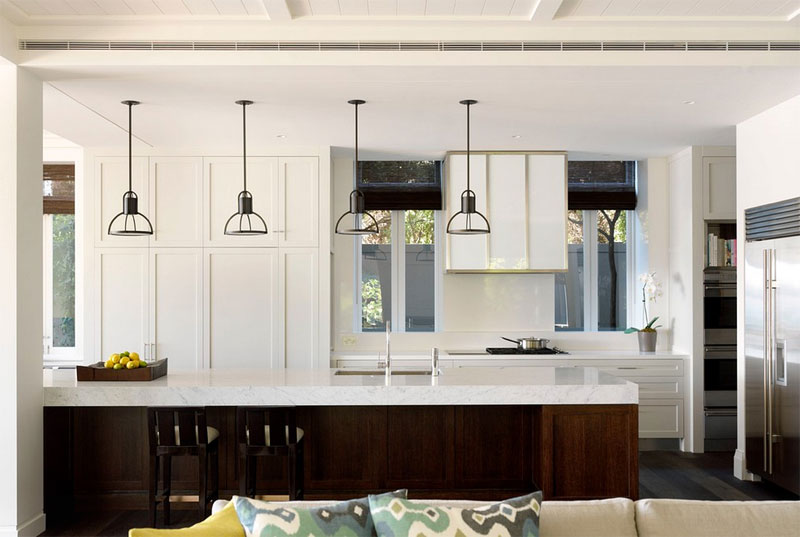 They are a fun light that adds a touch of industrial chic to the kitchen.
14. Modern Federation
Modern designs of kitchen these days are much better with an island or bar. And automatically it is completed with modern styles of pendant lights.
15. Interior Paint Projects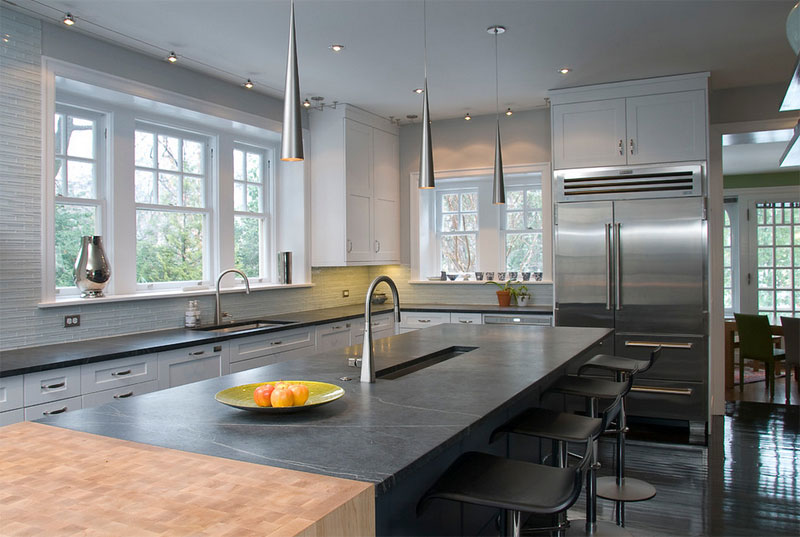 There is a good integration of colors from countertop, appliance to pendant lights.
It is then softened by adding up white paint and is more lighted with natural light passing through the wide windows.
16. Modern Monochrome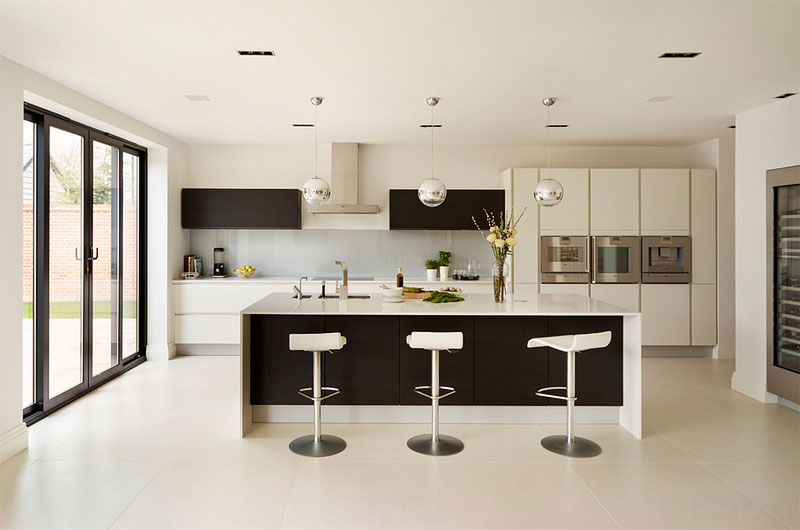 I like the idea the way this kitchen is fixed! It is very livable, airy and clean.
Embellishing it with high-end appliance and decors achieves a contemporary look.
17. Wimbledon Shaker Kitchen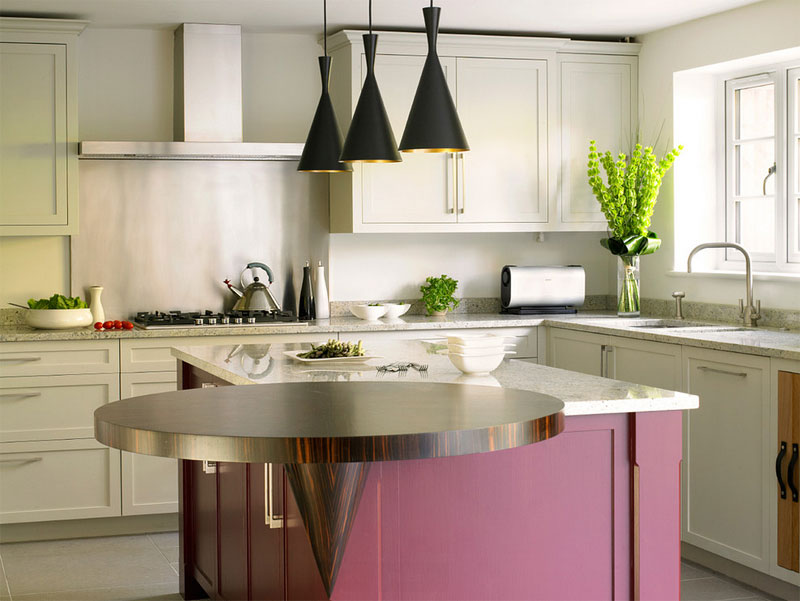 If your interior is too soft and you want to add a bit of masculinity; a pendant light made from brass and designed skillfully can complete your taste.
18. Mill Valey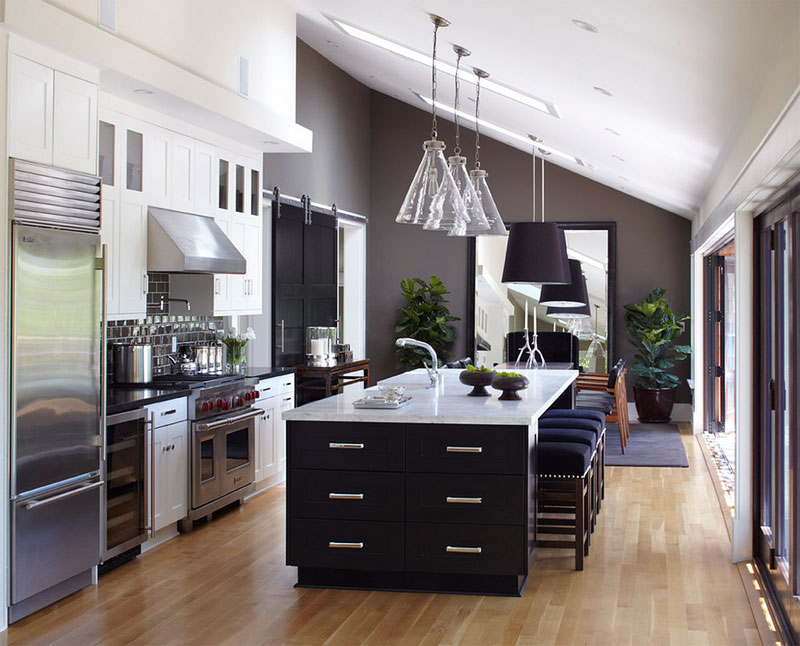 Glass shades for pendant lights append a soft and smooth sense that makes your interior looks clean and visible.
19. Project One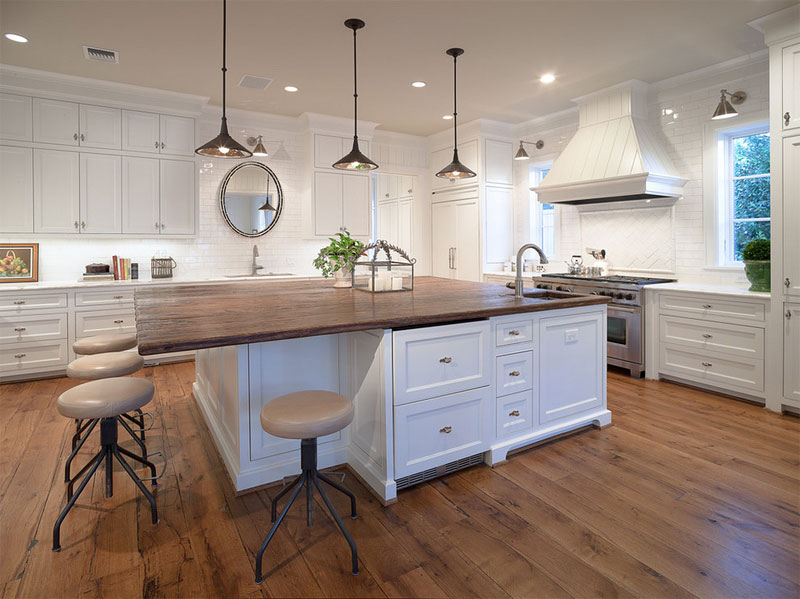 This one light pendant takes the form of a classic industrial pendant lighting fixture.
20. Pinewold
Taking the styles of vintage lighting to modern settings; this pendant light offers a twist on usual design.
This lighting is a perfect addition to any renovation projects or new homes!
21. Bayswater Family Home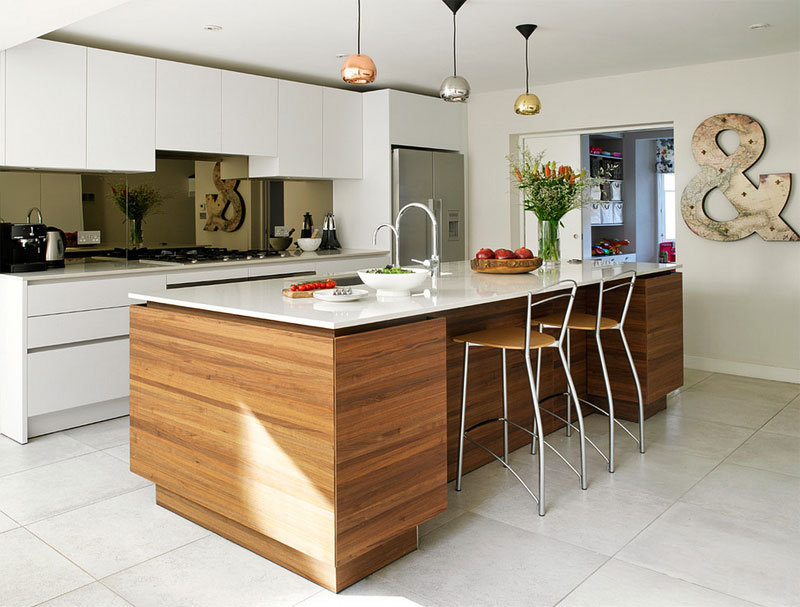 It is said that these lights are inspired by the Olympic medals. Surely, this lighting creates a dramatic statement when hung in series.
22. Harell Remodeling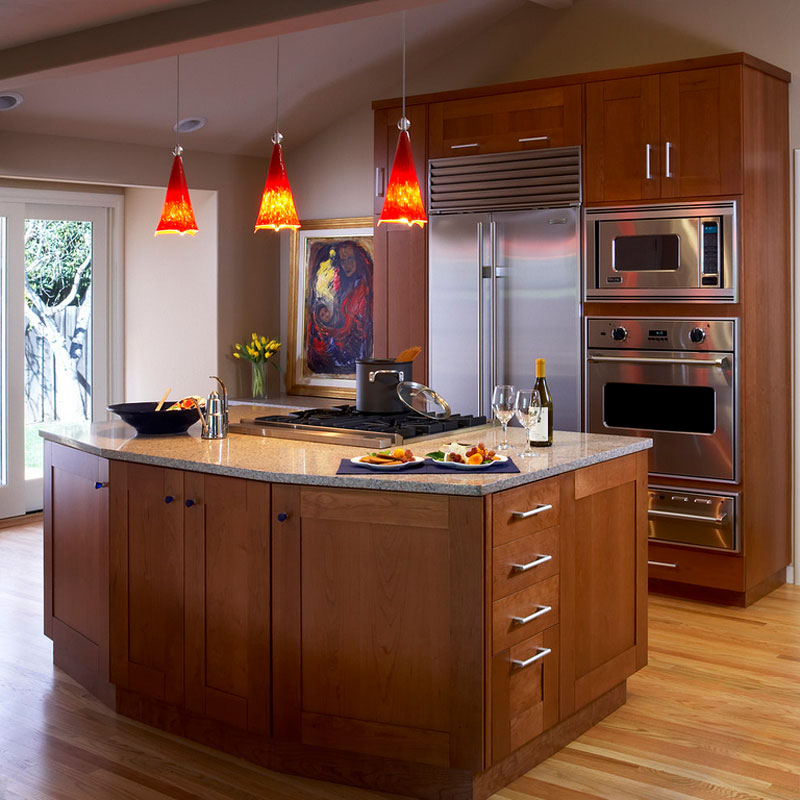 These pendant lights are just small enough to fit accordingly and produce enough light to their job.
Placing it over an island makes it a focal point and its bright color fits just right in a neutral room.
23. House 216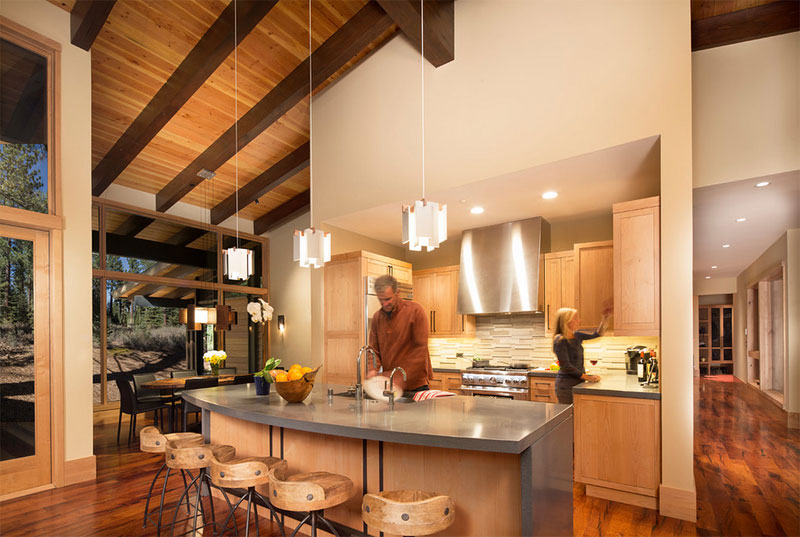 I just love how this kitchen looks! The incorporation of materials and decor looks just well and balanced; everything is just pleasing to the eyes.
24. Authentic Charm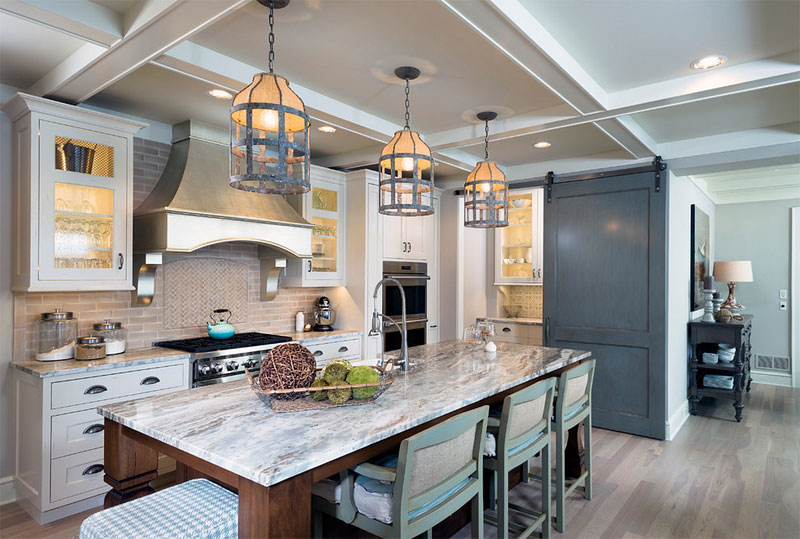 Sometimes you can add a twist when you are decorating; putting a decor that is unique will serve as a focal point.
25. Kitchen 1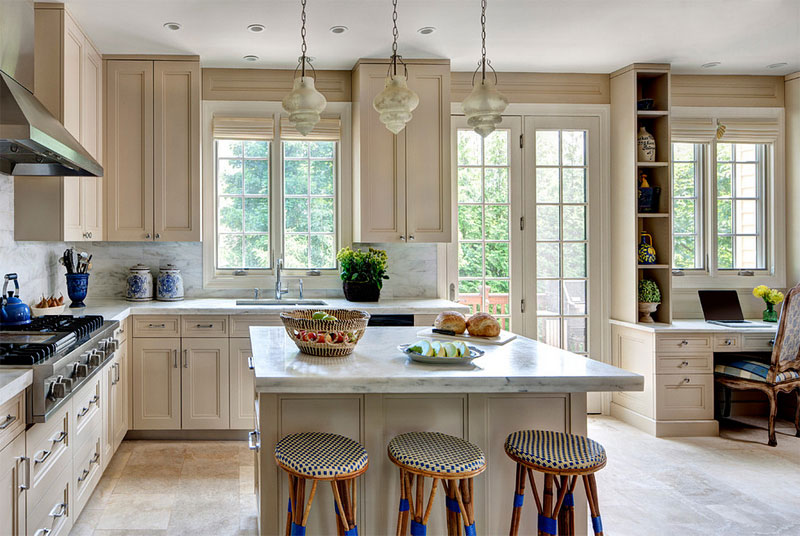 A decorative light is a perfect thing to use in embellishing your home.
It can bring a good fashion and at the same time can fully illuminate your area.
Choosing a perfect pendant light must go along with picking out the ideal kitchen island. Have on mind that a kitchen would not be complete without this essential furniture and accessory.
Of course, decorating your kitchen would be very easy because Home Design Lover provides an array of tips, ideas and guide. Check it out!