15 Earth-Toned High Gloss Kitchen Designs
Imagine you are in a home depot choosing the best color for your walls.
What would be your first choice? If we are not mistaken, we-re almost certain that the very first thing that will enter your mind would be colors with a neutral tone. Well, why not? It is the best option since anything that you will be mixing with it will match – like the furniture, the decoration, or even the curtains.
Today, we will be showing you modular kitchen designs from the earth-toned family that we chose as the best in the neutral department.
These 15 Earth-Toned High Gloss Kitchen Designs sort of amazed our eyes since when we usually say neutral, what comes to mind is brown and beige; but hey, there are far more colors we thought did not exist did we? So come take a look at the designs we have in store for you.
Apollo Walnut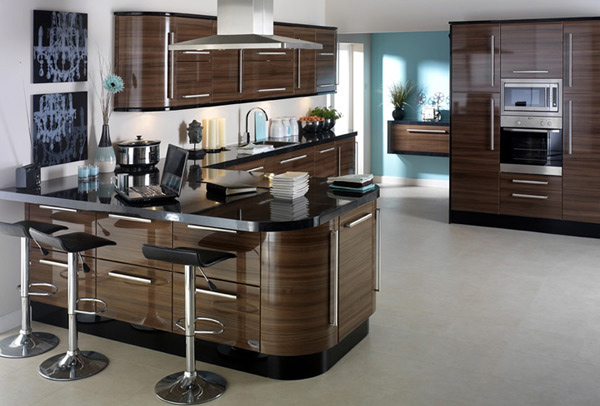 First up, is Apollo Walnut. From the name itself, the material used was modified walnut. Pretty deep brown color which sure is pretty and contrasts well with the beige flooring.
Babington Latte + Nero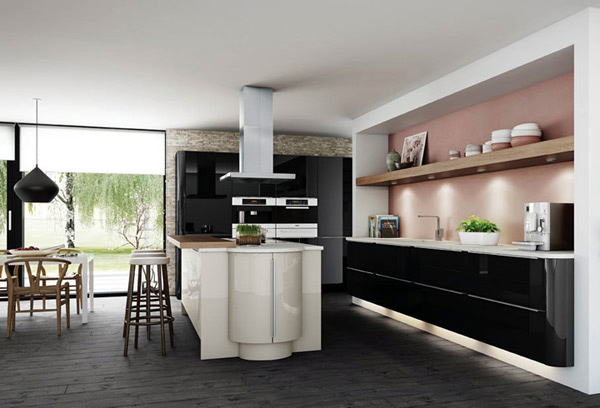 When we saw this kitchen, the color black was the first color that we noticed, but when you look closely at the kitchen bar area, you will be able to see the latte-colored body of the bar. It is somehow drowned by the neo colored cabinets, but when you think about it, it actually stands out.
Babington Pavilion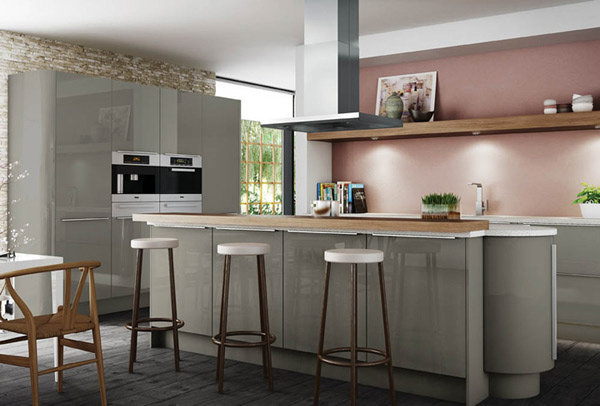 This shade is somehow tricky when you get a chance to look at it. We see a color close to gray but doing the "second look" – then we notice the earthly feel of this space, not only the kitchen cabinets and drawers, but also the flooring – definitely a work of art.
Burbery Pavilion Gloss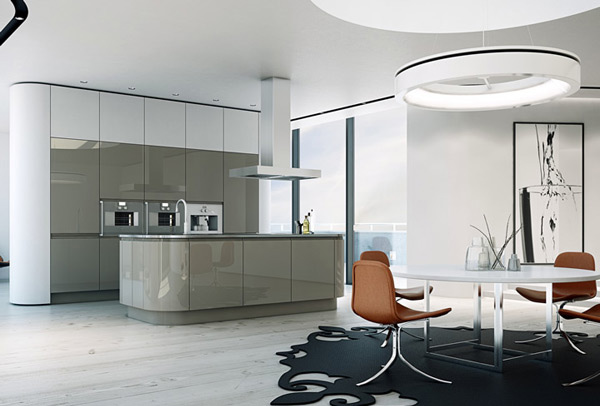 The all-white interior color of this kitchen is exemplified by the pretty modular kitchen by the dining area. The area carpet by the dining area is one unique piece.
Cosmopolitan Coffee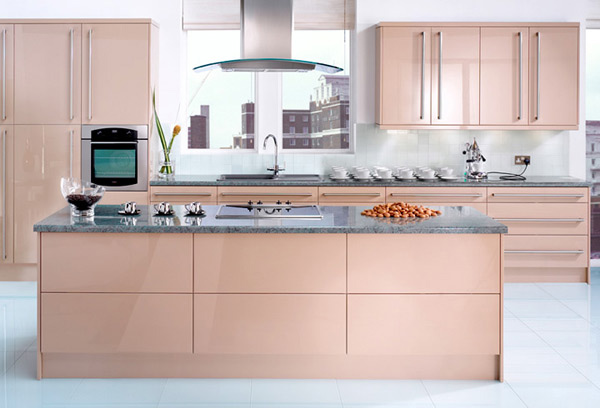 Don't fret, we were as surprised as you when we saw the name of this kitchen design. Pretty much not how we imagined coffee would be as a color. But, if we are not mistaken, the color looks more of clay that is really light, it even looks beige at some point.
Cosmopolitan Curved Cream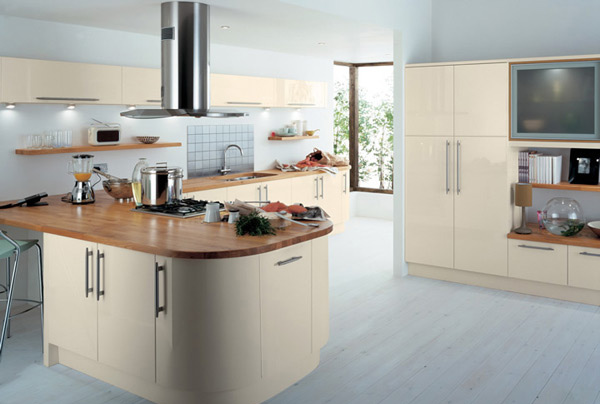 This cream color never seizes as an option for home-owners who still choose this shade for walls – or even modular kitchen. Honestly, these shades are the hardest to clean! Right?
Cosmopolitan Latte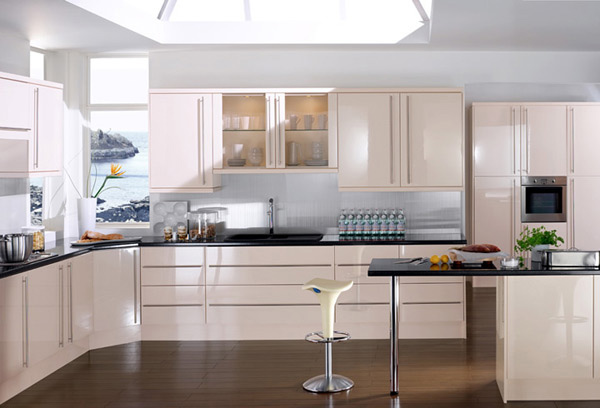 Another modular kitchen design from KBBC Inspirational Designs. A really inviting color design, clean lines and modern feel to what looks like a classic design mixed with stainless steel for an industrial feel.
Image Cream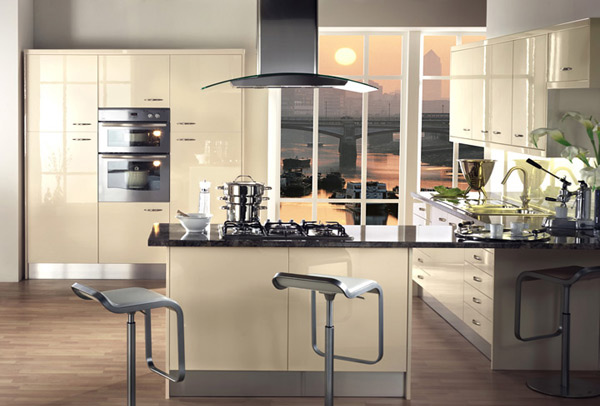 Look at how sleek this kitchen design is – high gloss material for the cabinets, drawers, and kitchen bar which is modernized by the bar stools, stainless steel kitchen equipment and fabulous vinyl flooring.
Image Tobacco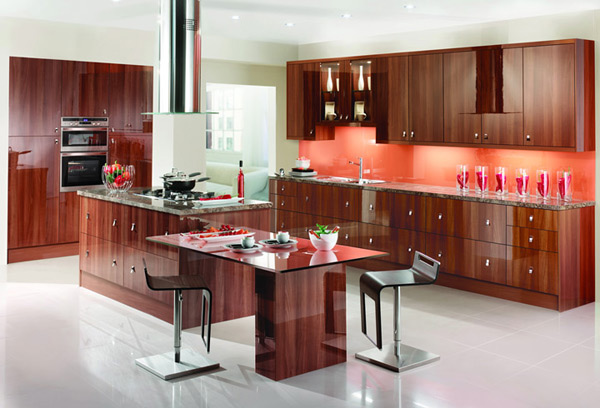 This is another surprising color for us, we first thought this was in the shade of red – but we were wrong. It is more of orange-y that looked like red because of the glossy brown color of the cabinets, drawers and kitchen bar. The use of modern stool gave away a unique edge to this space.
Metropolitan Latte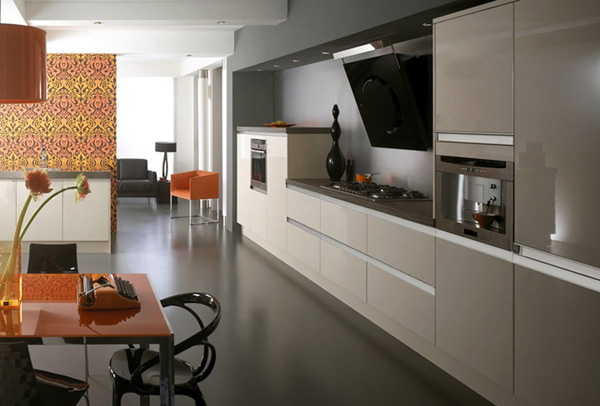 Pretty amazing space right? This rectangular kitchen is highlighted by the unique wallpaper in the northern part of the room, and the orange-y table by the mini dining space.
Open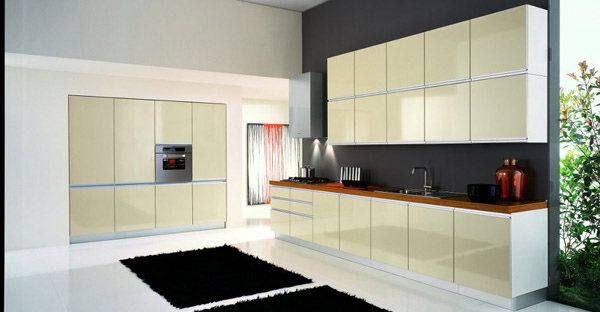 This is one sophisticated kitchen design that showcases clean lines along with classy color scheme. The shiny kitchen floor may not be the best choice in this case, but by adding carpets, this space is more secured especially when kids are around.
Quadria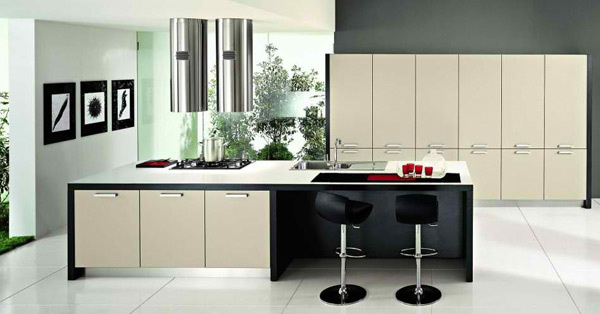 This whole space is flattered by the clean lines and beautiful color palette chosen for it by the designers. The combination of black and cream is a sure fire hit!
Time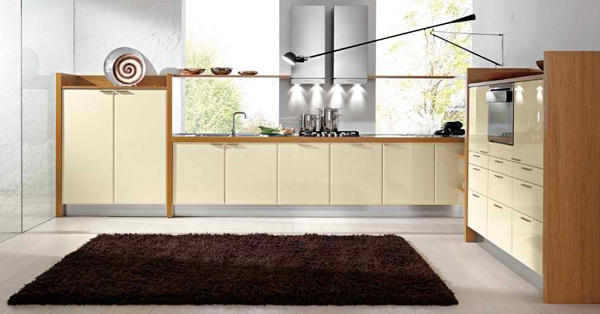 Time and time again, this modular kitchen model is one common design that home-owners never fail to choose. The neutral color is really pretty and adapts to anything you put around it or beside it.
Kitchen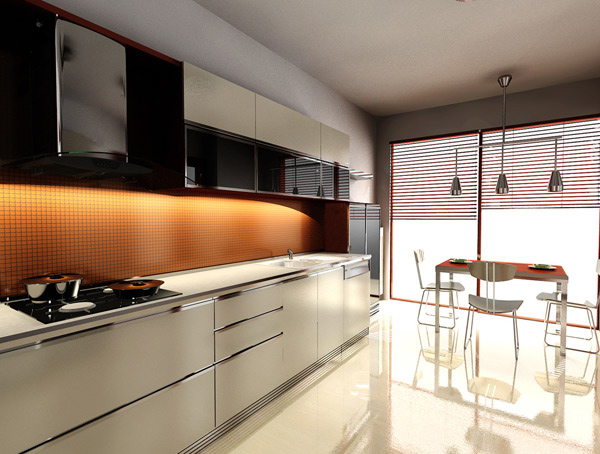 The rendition of this pretty kitchen is definitely beautified by the color of the cabinets below the counter-top. It gives a little glow to the space since the flooring is only 2-3 tones lighter than the cabinets.
Lux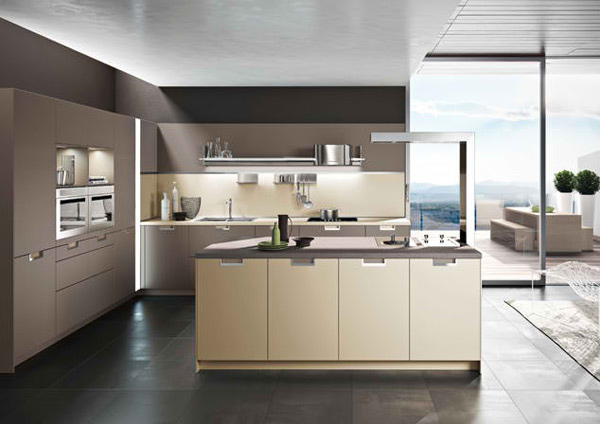 Dark flooring is highlighted by the lighter colored materials above it. For example, the kitchen cabinets, lavatory and kitchen bar. This whole arrangement was well thought of. Definitely.
And there you have the 15 Earth-Toned High Gloss Kitchen Designs for your homes. As we said above, neutral colors or earth tones are the best options if you want to achieve a space that is safe from big color scheme changes! If you want to go bold – watch out for our Bold-Colored Kitchen Designs. If you want to see more high gloss kitchens, check out 17 White and Simple High Gloss Kitchen Designs. More to come in Home Design Lover.