17 White and Simple High Gloss Kitchen Designs
It sure feels great to be back and be able to write another article about pretty kitchen designs!
Today, we will be talking about high gloss kitchens! It is usual for modern kitchens to be all shiny since it seems more attractive – especially when they are new and when they are really maintained and accounted for.
So, to begin with, let me say that we really had fun collecting these pictures; not only are they pretty and clean, but they sure are shiny as a brand new pair of black shoes little girls wear to kindergarten!
These 17 White and Simple High Gloss Kitchen Designs are definitely state of the art modular kitchen designs from popular and respected manufacturers. We have collated pictures from the family of whites and shades really closed to it – we are sure you'd love them as much as we do.
Babington Pearl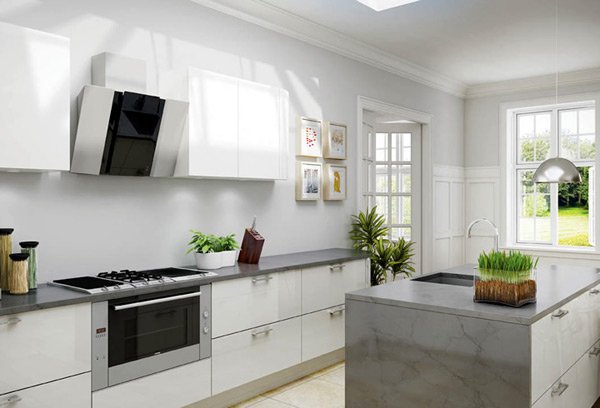 Look at the glossy finish that this pearly white kitchen has to offer. The granite finish in the lavatory is sure a cute accent for this pretty thing.
Country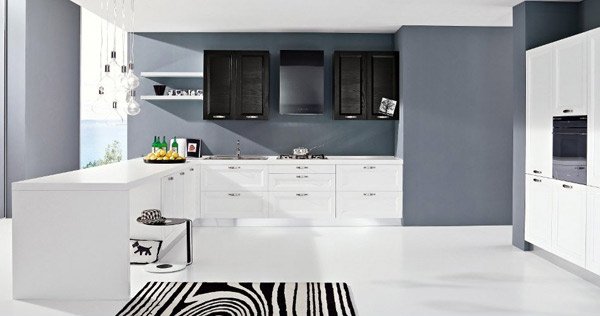 The gray walls of this kitchen highlight the beauty of the white cabinets, drawers and counters. Some of the black items in this room contrasts well too.
Integra White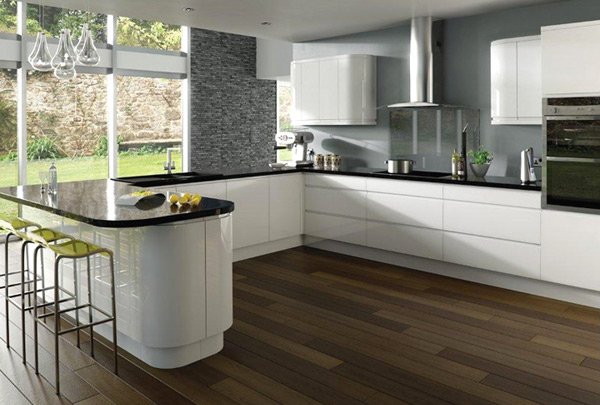 Pretty curved corners for the kitchen cabinets and drawers. The black counter top made of granite highlights the working station for this beautiful kitchen.
Kaori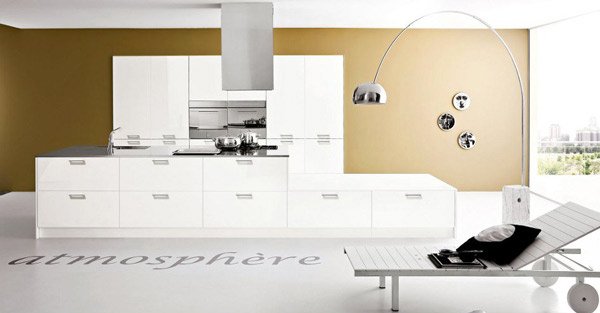 Neutral colors for the walls look great with the kitchen since everything around the room is white – from the flooring, the accent chair, the ceiling and of course, the drawers and the cabinets too.
Small and White Kitchen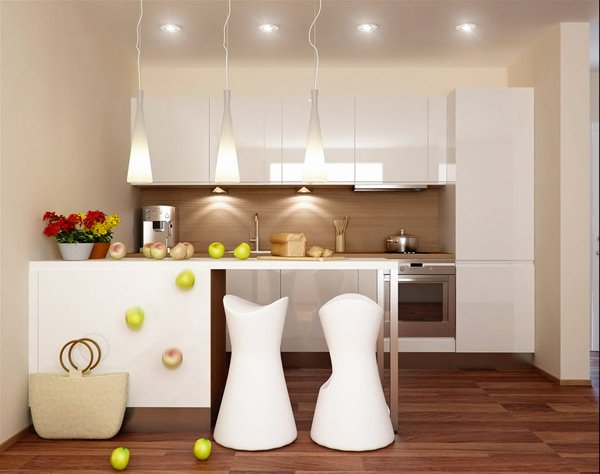 This small kitchen is quite a catch! Don't you think so? The unique bar stools sure look pretty along with the pendant lights. We love how the flooring highlights the entire space.
Ola20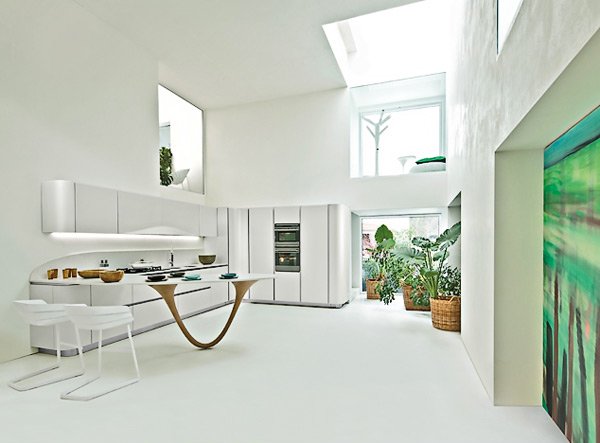 The futuristic modern lines in a Mica-based lacquer on the Ola20 redesign is as pretty as how alien-ish spaces are imagined to be.
Quadria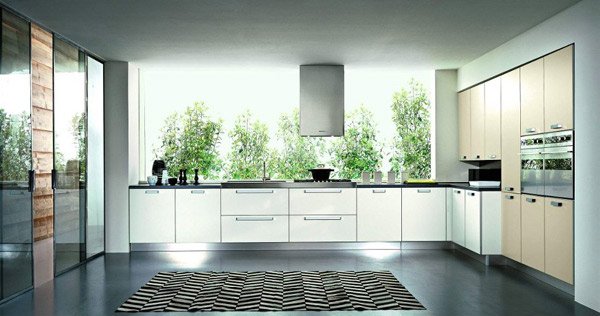 The doors and drawers are made of particle board panels 20 mm thick melamine and ABS edging on all 4 sides in aluminum finish with polyurethane glues. We sure have great specs for this kitchen.
Burbery Canvas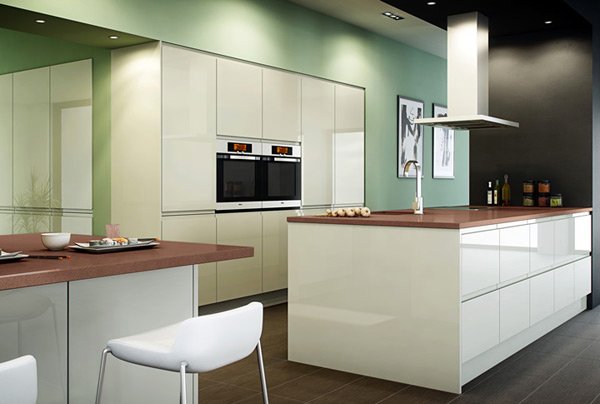 Look at how the colors for the walls were treated – green and dark browns. The brownish countertops mix well with the walls and the cabinets and the drawers too.
Kube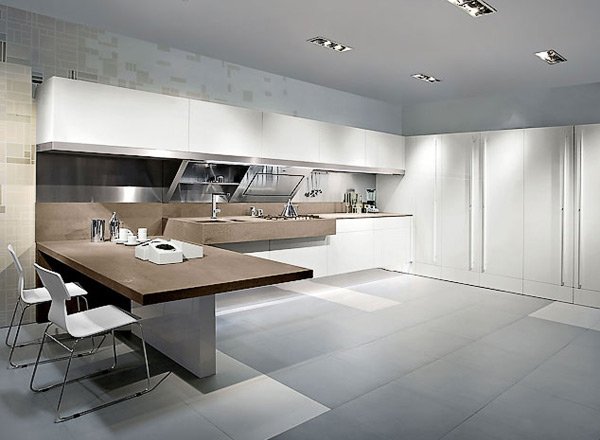 Giovanni Offredi Design's layout versatility is observed and the streamlined design built around the interplay of volume and space is a sure hit for people who actually purchased this modular kitchen design.
Lucido Oyster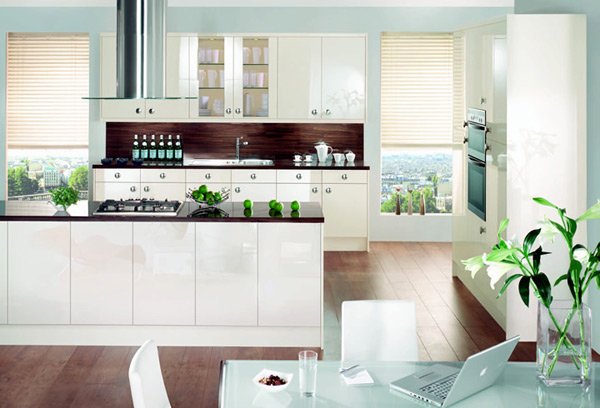 Another design from KBBC Inspirational Designs that showcases the mix use of materials like wood veneer and stainless steel paired with granite countertops – a beauty to define kitchens!
Orange
Orange offers everything that is expected of a contemporary kitchen, while meeting the needs of spending conscious consumers.
Cosmopolitan White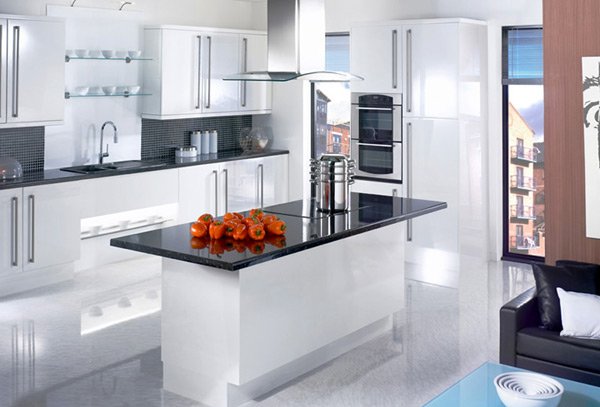 Black granite countertops is a usual thing to see for modular kitchen designs, or even regular ones since it's not only beautiful, it sure is functional and really convenient. It even beautifies the space more since this kitchen is white all-around.
Linea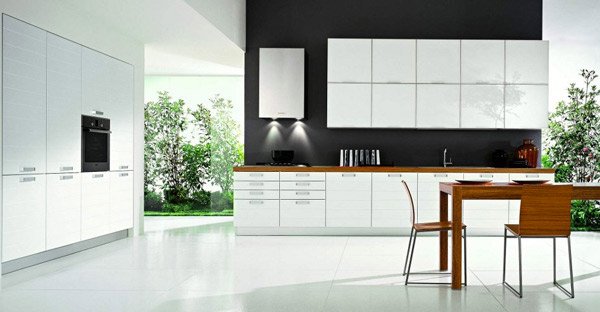 One good thing about how this kitchen was designed is that one side of the room showcase plants beyond the glass wall. Well, of course, the interior is so much to be explained since it already is pretty to begin with.
Lucido White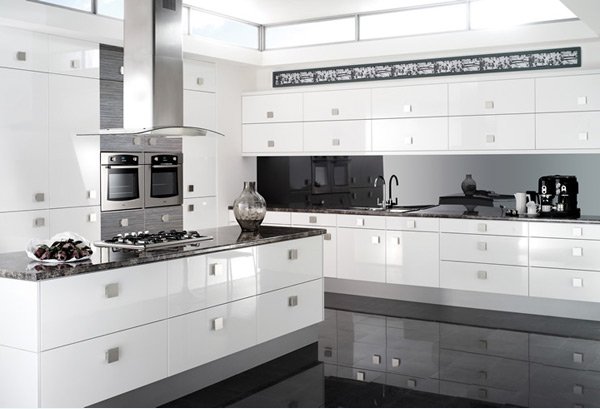 For this kitchen design, KBBC made is obvious to match stainless steel with the high glossy finish for the cabinets, drawers – even the flooring is glossy. Gotta be careful there!
Time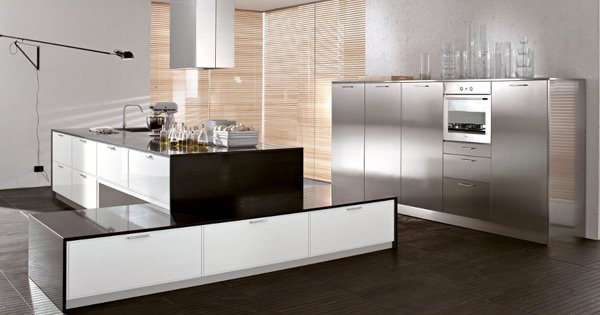 Another beauty from ZG Group ladies and gentlemen! The unique matching beauty of the colors black and white makes this simple design classy and sophisticated.
Crystal Metro Oyster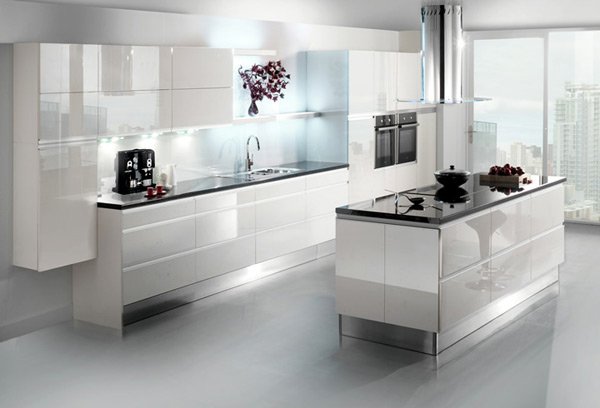 One high glossy kitchen design from KBBC Inspirational Designs. This sure is inspirational not only for people who would want to have this, but also for existing home owners who plans on doing some renovations.
Vega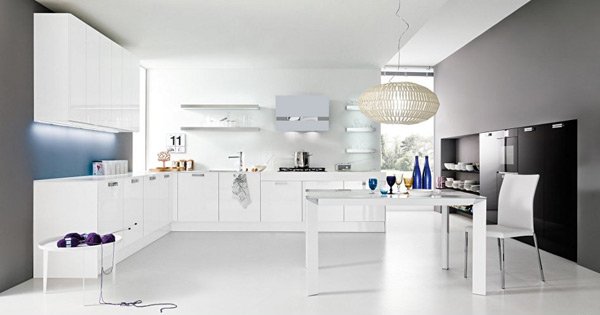 This kitchen design is sure huge and pretty. A large kitchen like this has a challenge to meet – how to make use of the available space. Making sure that it is not overdone or underdone. One challenge, we can say that the designers were able to do was to make sure everything is but normal.
Wow! That seems a lot to take in, was it? The 17 kitchen designs that we just saw was definitely breathtaking and stupendously awesome! At some point, we may see these rooms as somehow similar to one another, but the beauty was indeed individualistic and really unique. We sure had fun just staring at these pictures – hoping that even one of those belonged to our homes! Get more white kitchen designs with 18 Modern White Kitchen Design Ideas.