15 Pastel Green Kitchens for A Lighter Look
It's not all that time that a kitchen will get neutral colors. There are instances that a kitchen has bold colors too; but some people prefer to have a kitchen with pastel colors. Pastel colors are sweet and light. If you want to use a subtle amount of color for your home's interior, pastels would be perfect. They are bright, lively, and has that charm that matches well with other colors.
So, today we will show you some kitchen designs that have pastel greens in them. Green is one color that is used in many kitchens; maybe because of the color's association to nature.
Green come in different tones. You can see strong ones while there are yellow greens and light greens too. The kitchen interiors that you are about to see have pastel green colors from the cabinets to other elements in the space.
Color Cabbage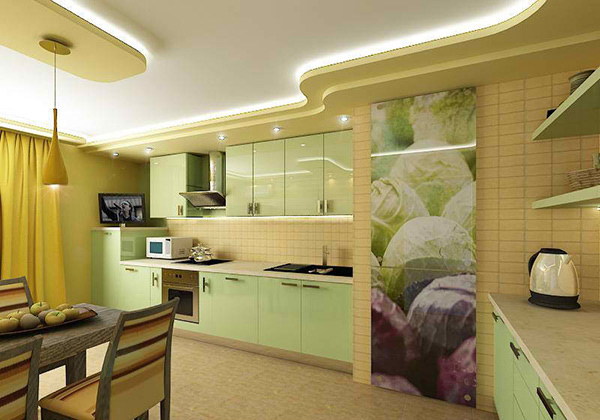 That cabbage wall mural is lovely but the glossy pastel green on the cabinets that pair with it is just stunning!
Long Island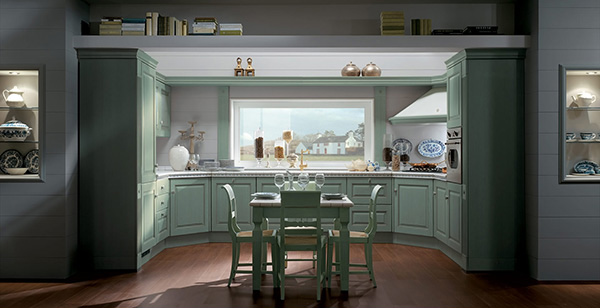 This gorgeous kitchen is a traditional space with a U-shape design. It seems to wrap the dining area inside it.
Haight Ashbury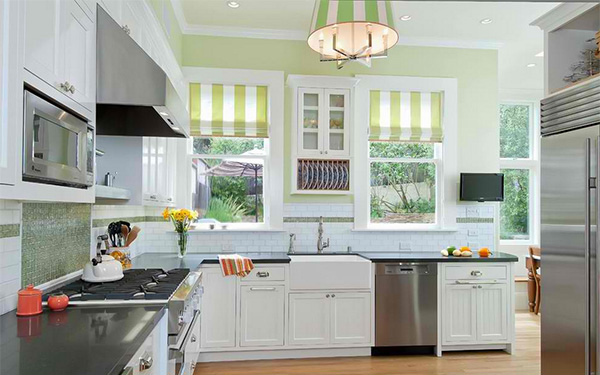 Don't you love the stripes in this kitchen as well as the pastel green paint on the walls? It looks good with white molding.
A Green Kitchen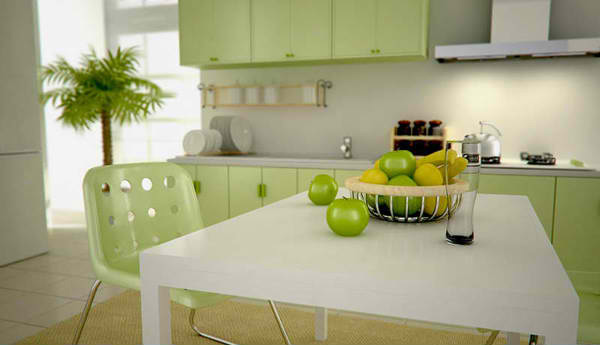 The color of this kitchen is very relaxing especially with the effect of the lemons on the table.
Shack Attack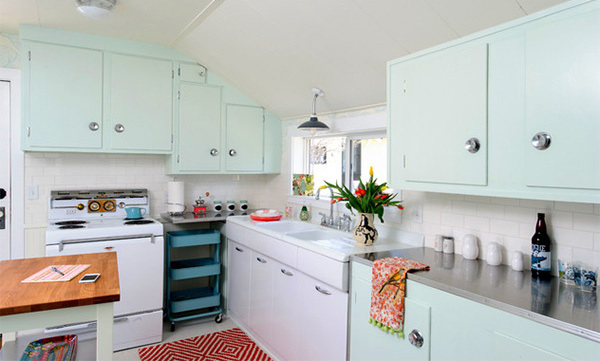 An inviting kitchen for gatherings for a kitchen remodel featuring high gloss paint finish in pastel green.
Provincetown, MA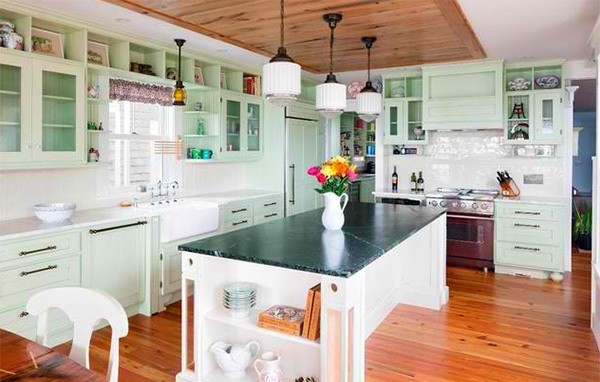 The Darny Marble on the center island has a great impact to the look of the kitchen especially with the pastel green in it.
Freshly Green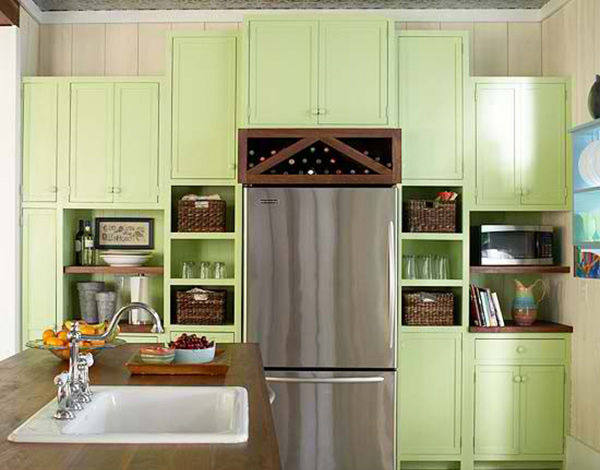 Fresh green cabinets add blocks of color to this kitchen with beige and white.
Pastels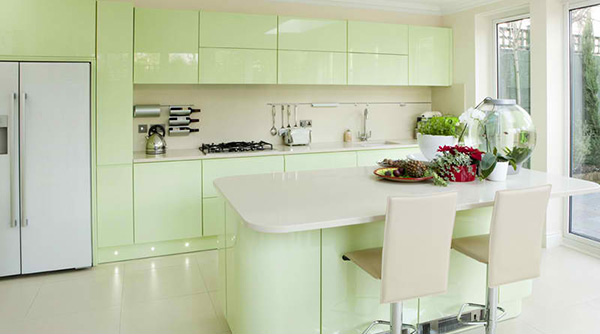 This is one of our favorite kitchens in the list because it looks clean and gorgeous with a modern design.
Seafoam-Green Kitchen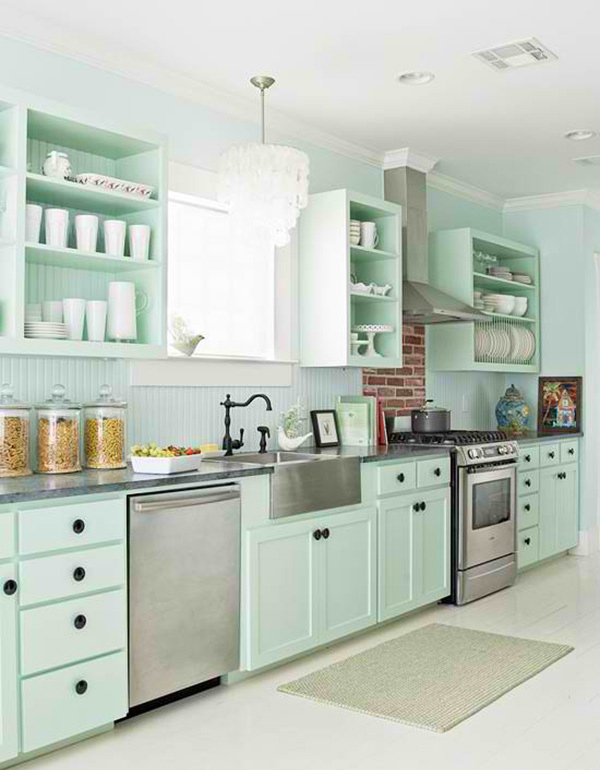 Seafoam-green cabinets with a white floor in this cottage style kitchen that embraces pastels in it.
Private Swimming Pool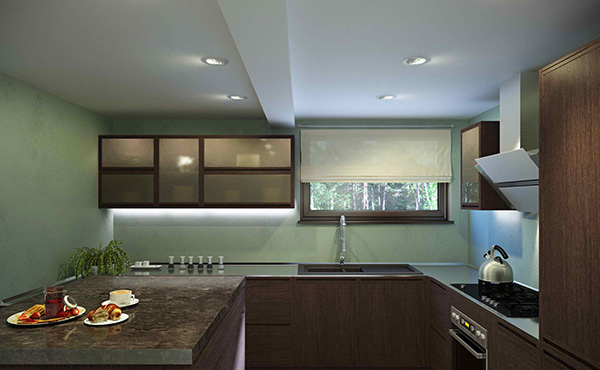 The kitchen has a low ceiling and might appear dark but using green pastel colors on the wall would make it look more spacious.
American Farmhouse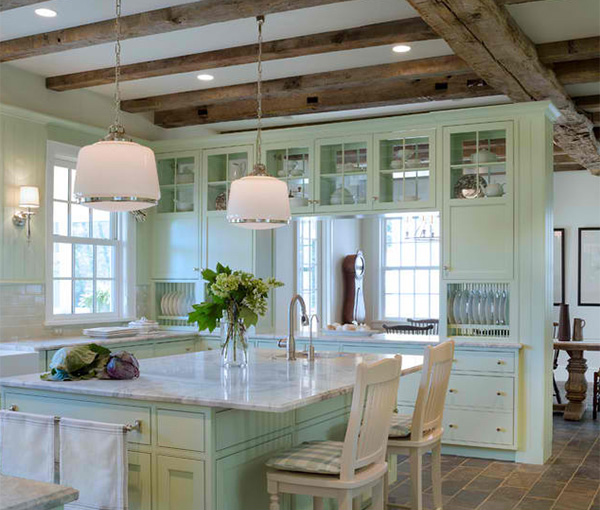 Exposed wooden beams are rustic elements in this kitchen but the pastel greens in it give it a different light.
Crescent Park, Palo Alto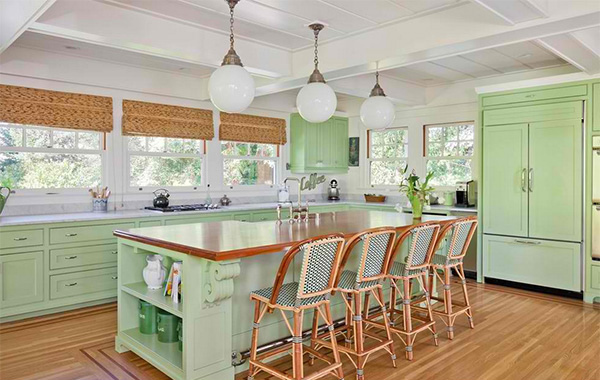 We know you find the chairs attractive but take a look around, isn't the entire space stunning?
San Francisco Loft
A homey and cozy contemporary kitchen with white, green pastel and wooden elements in it.
Architectural Portfolio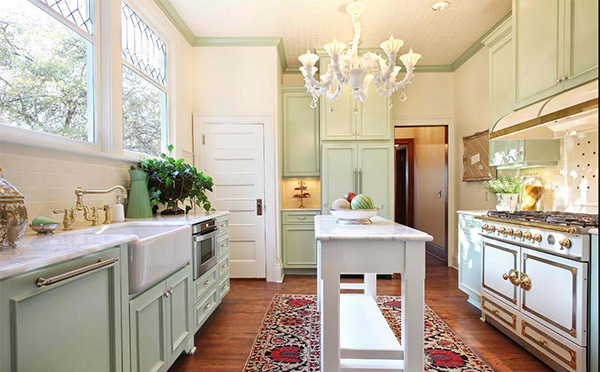 Pair cottage and traditional to get a dashing kitchen design like this one. The white chandelier is very nice!
Lakeside Family Cottage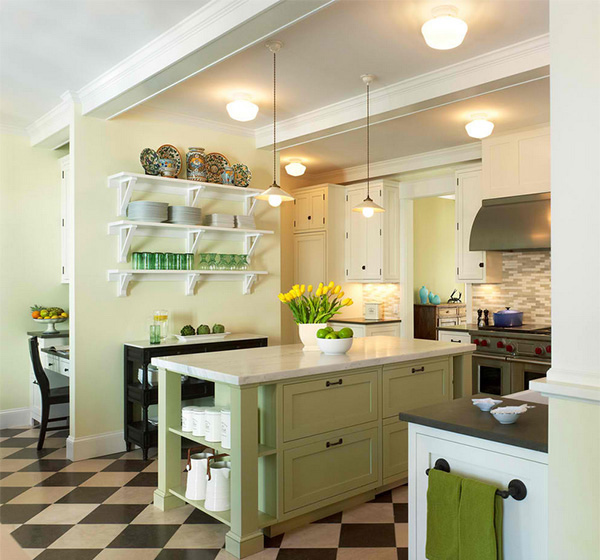 A simple small kitchen when added with the light tone of pastel green will scream with appeal!
We are sure you agree with us that the color looked light and lively despite its subtle green tone. You have seen how it was applied in different kitchen interiors from modern to traditional ones. If you really love green, you can check on our list of homey green kitchens that features kitchens of different green shades in them. We are certain that you will find the list interesting.