20 Fancy Modular Outdoor Kitchen Designs
If your family is a fan of outdoor activities like barbecues or picnics with your friends and relatives – having your own outdoor kitchen is actually a good thing. Honestly, buying all those expensive grills are not necessary but having them during the said activities would make things a little bit easier and better.
For today, we have a list of fancy kitchen designs for you to check out! They are modular kitchens which were added to already made up counters intended for the outdoors. Some are plain grills while some are more of an entire kitchen set up. If you love cooking for large groups at a time or maybe a chef for that matter, these kitchen set ups would be a glorious list for you, check them out!
1. Bayminette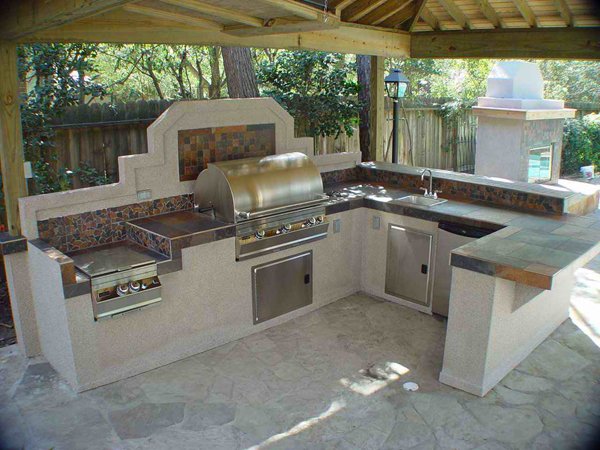 Bayminette is the first on our list that showcase a grill and a cook top – as you can see, the grill is the star of this outdoor kitchen.
2. Bull Grill Island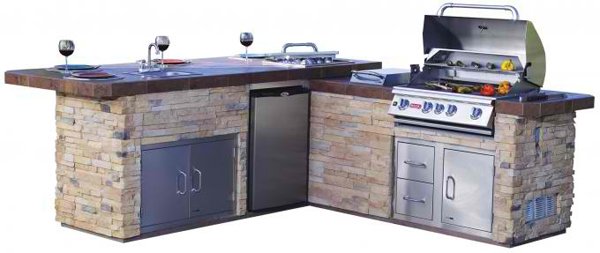 This grill set up is great because the designer added a counter for the owners to actually cook and dine in the area at the same time. Adding a dishwasher is one cool idea too.
3. Belle Fountaine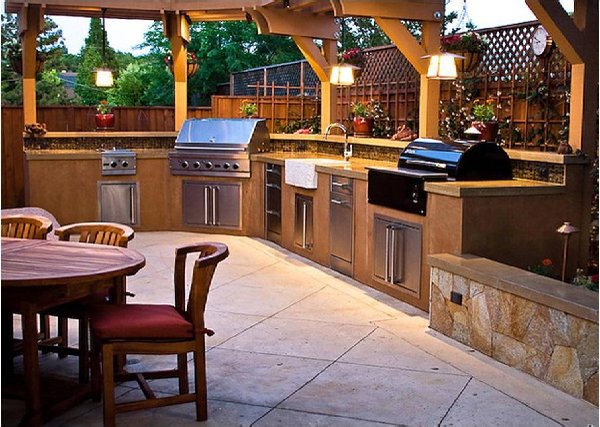 This may be one of the best outdoor kitchen set up you can find from Big Ridge Outdoor Kitchen – the stainless appliances with a wooden trellis.
4. Danver Outdoor Kitchen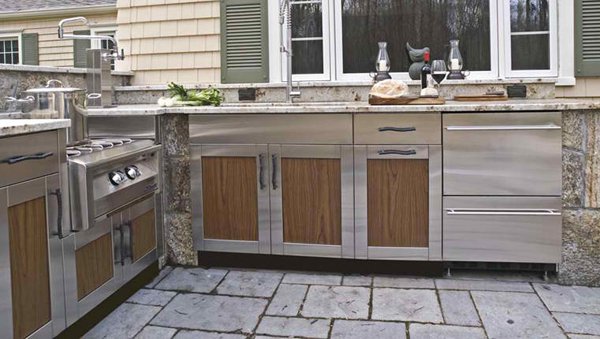 Using stone surfaces for your outdoor kitchen is a usual finish for most kitchen spaces I know of. It plays well with wear and tear.
5. Traditional Viking Outdoor Grill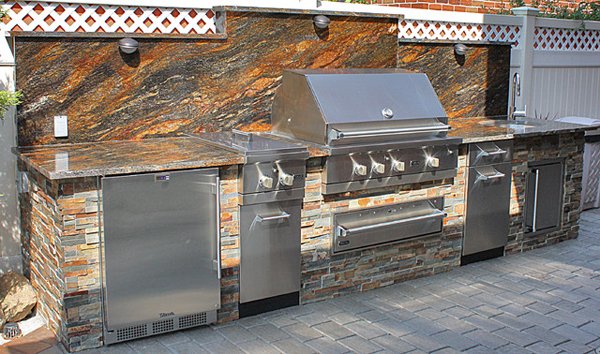 This is a Viking outdoor kitchen featuring 42″ 500 Series Gas Grill with warming drawer, double side burner, trash cabinet, sink & faucet, access door, & TRUE refrigerator.
6. Fuego Modular Outdoor Kitchen
Classy stainless outdoor kitchen for you chefs out there! Lots of storage for you and lavatory for clean up! What more can you actually ask for?
7. Kitchen for the Outdoors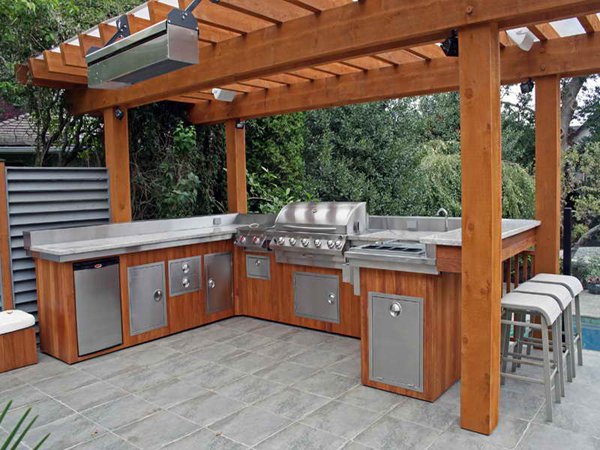 Who says that outdoor kitchens can't use wood as their partner in crime? Well, this kitchen will tell you otherwise.
8. Large Mocha Outdoor Kitchen

I like the color of this outdoor kitchen set up. I'm sure that this comes in other colors but this one looks stunning.
9. Modern Multi-Function Compact Grill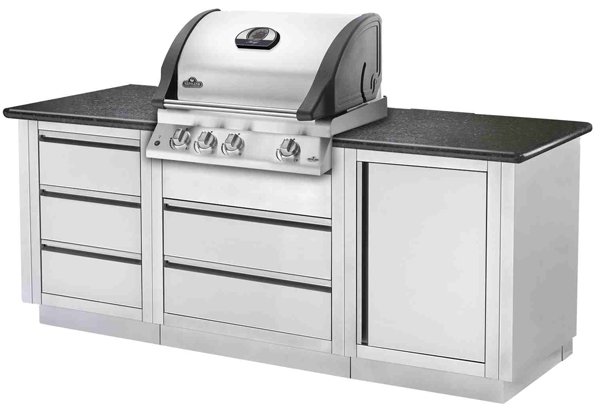 Here is a grill for you to use in that small area you have in your lanai area.
10. Sub-Zero and Wolf Outdoor Kitchen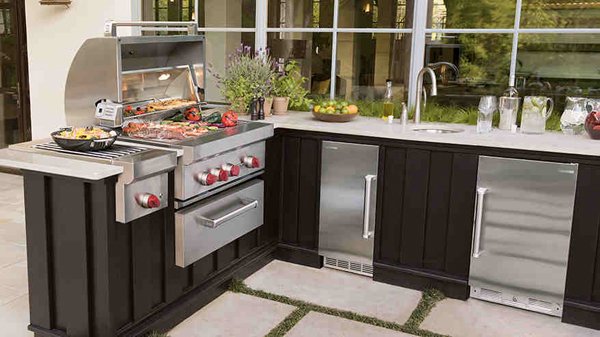 Here is an outdoor kitchen just behind the indoor kitchen of the house. Pretty interesting set up but it sure helps that there are windows to see directly as to how your cooking is going.
11. Modular Kitchen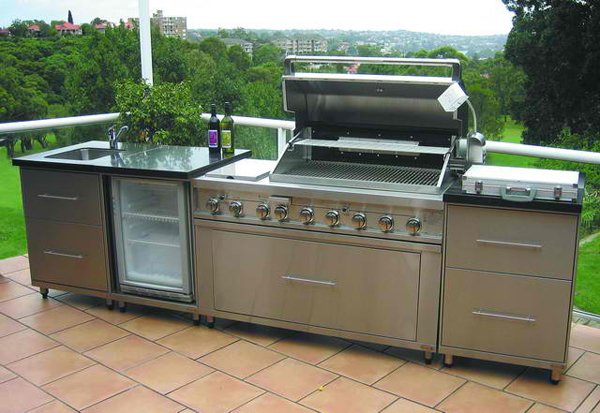 If I have an outdoor grill like this and a view like that, I think I'll have to get one more bottle of wine for me!
12. American Outdoor Grill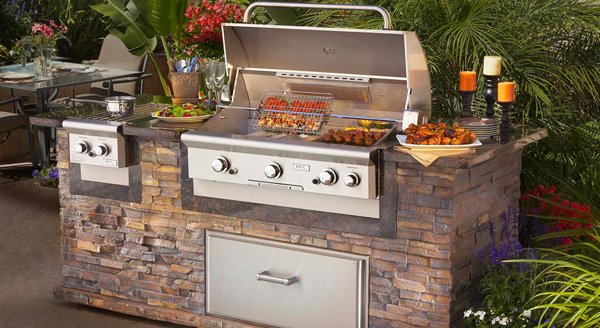 Here is a usual American grill – a bit fancy but really functional!
13. Modular Outdoor Kitchen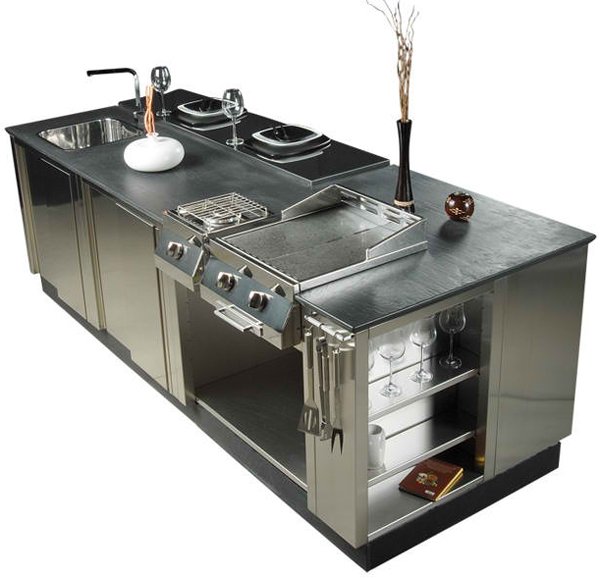 Stainless kitchen will never get old. An outdoor kitchen like this will always be loved.
14. Outdoor Gas Grill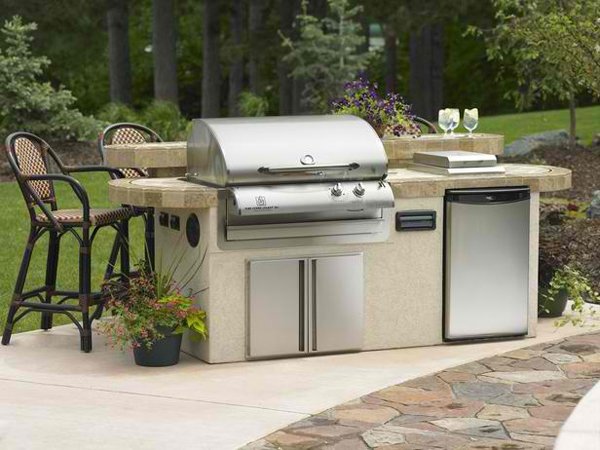 A grill plus a dishwasher altogether in one place – what more can an outdoor girl ask for?
15. Sunco 4 Burner Kitchen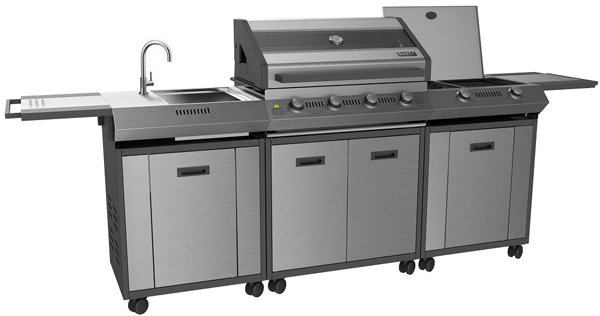 Barbecure Bazaar has this awesome 4-burner outdoor kitchen for you cooks out there! This is best when you are cooking for a large crowd.
16. The Sweet Water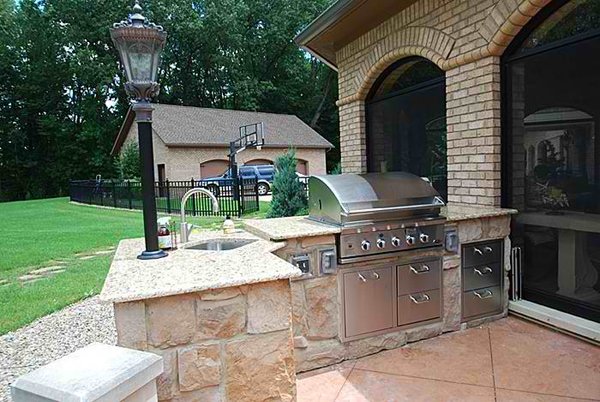 I'm not sure why they call this sweet water but it sure looks sweet from this angle, don't you agree?
17. Viking Outdoor Kitchen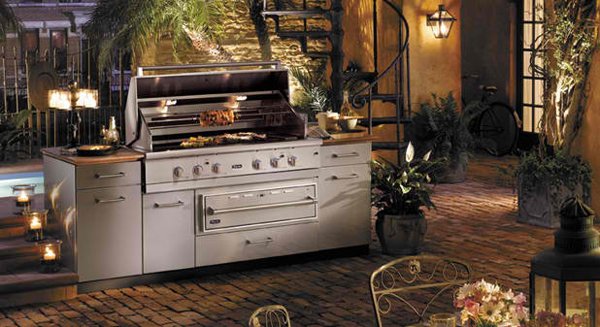 BBQ Island has a list of wonderful designs of grills that you can choose from for your personal use.
18. Patio Outdoor Kitchen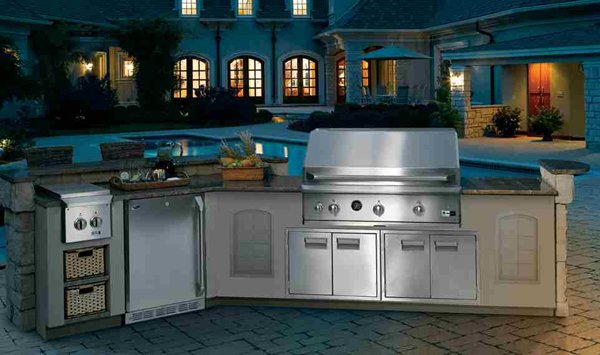 Creating an area dedicated for your outdoor kitchen is always a good idea, and if you have a pool, this modular kitchen will make your outdoors prettier and more functional.
19. Stainless Steel Cabinets and Accessories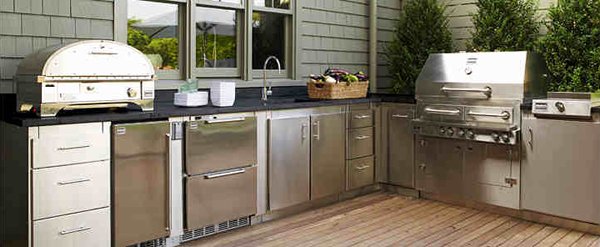 Shiny stainless steel modular kitchens are the hippest things now for your outdoors – getting one for yourself is the best idea!
20. Outdoor Gourmet Grill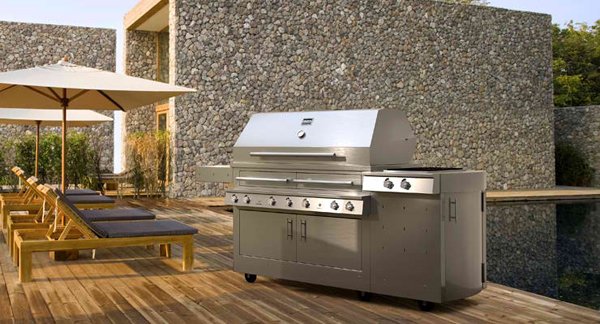 I love grills that comes in wheels because you can just bring it anywhere in the outdoors – by the pool, by the garden or anywhere else!
And there you have it guys, a list of wonderful outdoor kitchen ideas you can actually try on for good measure! Of course, outdoor kitchen set ups are not necessarily for everyone but if you like to cook and have enough budget to create one for your home, why not, right?