15 Awesome Modular Kitchen Designs
We sure have shown you a couple of other photos that features modular kitchen designs here in Home Design Lover – in different colors, shades, sizes and manufacturers.
If you're still want more of these, this list that we have for you guys is much better in terms of design and usage. This time, we will be showing you how they look in an existing kitchen, and how much it works when you set them in place with all the right furnitures.
Most of them are contemporary in design and some are even modern, all the more they become interesting because we see how functional they are.
According to definition, modular design, or "modularity in design", is an approach that subdivides a system into smaller parts or modules that can be independently created and then used in different systems to drive multiple functionalities.
This is what we will be expecting in our todays' list of 15 Awesome Modular Kitchen Designs that surprise you in more ways than one! Take a look and enjoy!
Apartment Gothic Quarter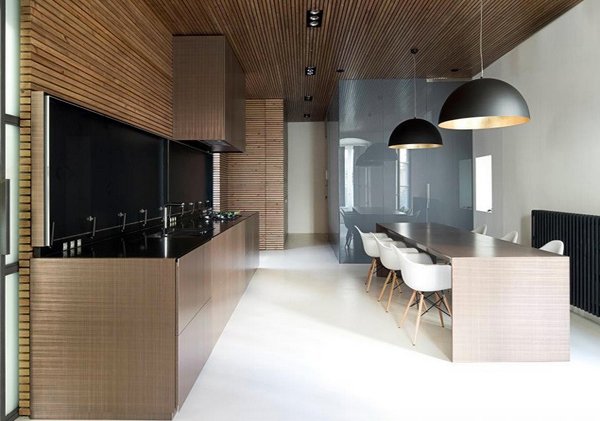 The designers integrated much of the kitchen furniture and space surrounding it with wall paneling and simplified the geometry of the space.
ASAP House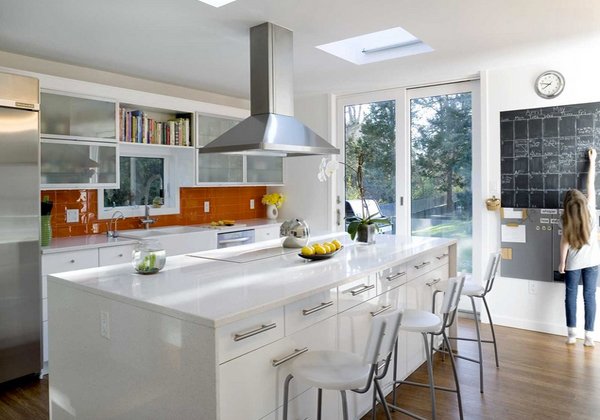 From Abstrakt cupboards to Silestone countertops, this modern New York kitchen is indeed the epitome of all modular kitchens!
Boston Modern Kitchen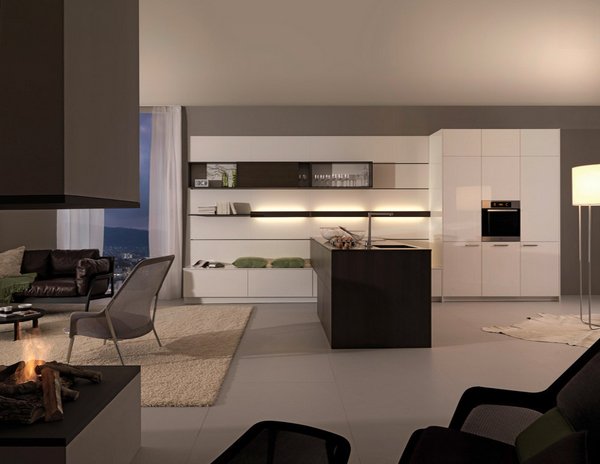 In most cases, for one to be able to achieve a modern look, minimalism is advised by designers, which is a good thing. In this picture we are able to see that the white modular glossy cabinets go well with the black island.
Dodd Kitchen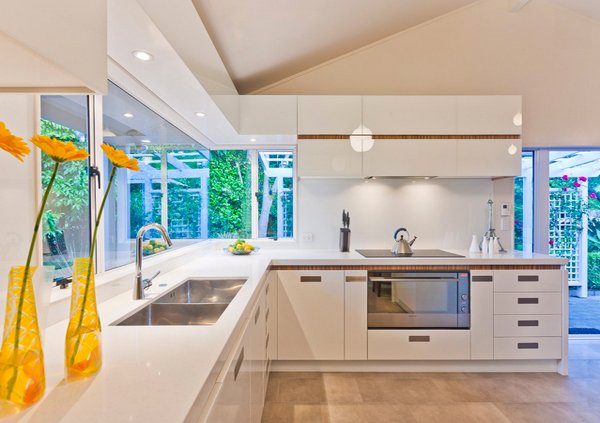 The materials used for this contemporary Los Angeles kitchen is really stunning. From the ceiling lighting to the corner window, from the double bowl sink to the modern kitchen appliances, who wouldn't love this modular kitchen design?
LG House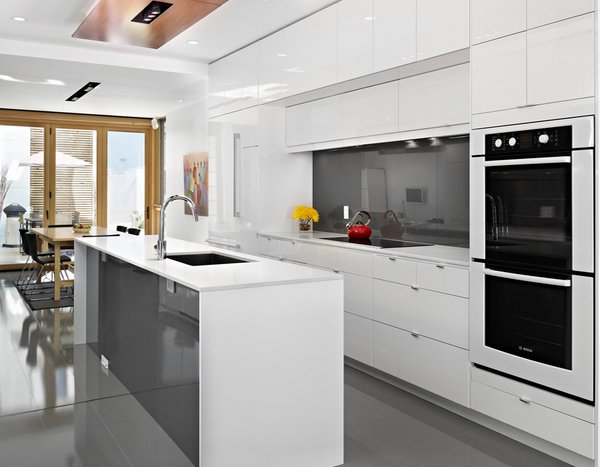 The material used for majority of this kitchen is Caesarstone quartz. It's a great item that makes ones' kitchen pretty and definitely stunning.
Mill Valley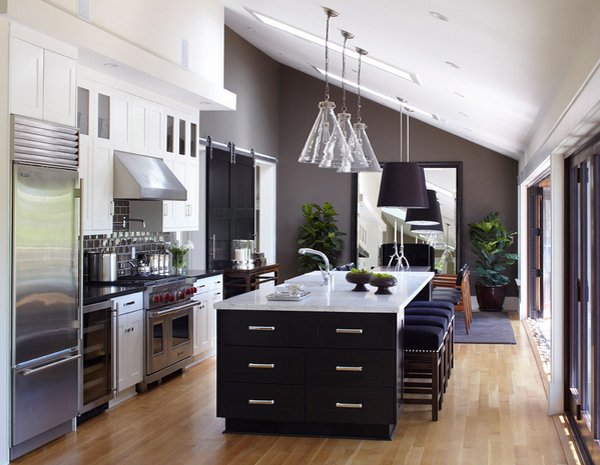 This lovely Mill Valley home in San Francisco is made up of pure beauty. For one, the island is painted with black, semi-gloss and paired with a white granite counter which complement each other and looks great matched with oak for the flooring!
New York Contemporary Kitchen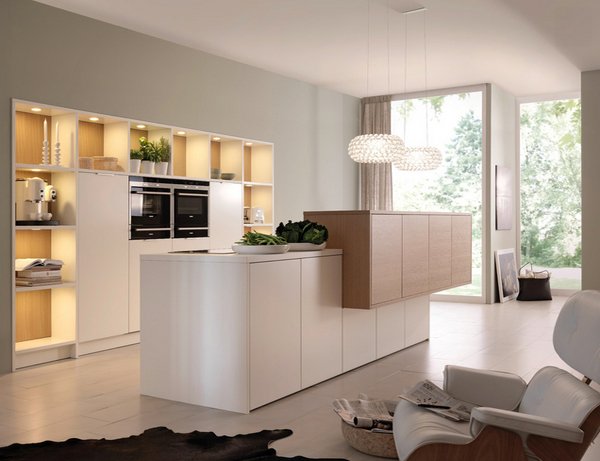 How can one kitchen be as interesting as this one? It has built-in shelving, a cool glass pendant lighting, an open kitchen design and a fab white lounge chair on the side across an animal skin rug!
Passive House Retreat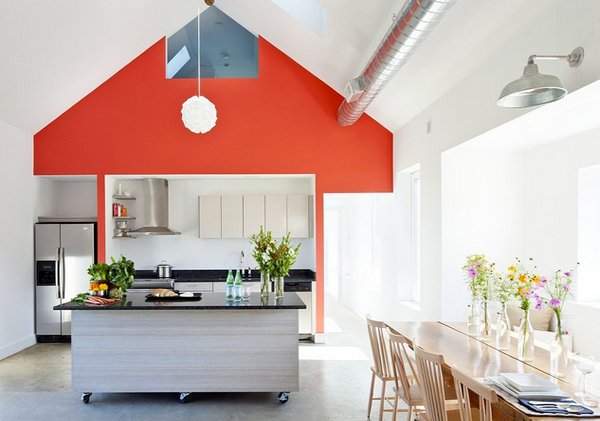 This vacation residence located in a beautiful ocean community on the New England coast features high performance and creative use of space in a small package. ZED designed the simple, gable-roofed structure and proposed the Passive House standard. The resulting home consumes only one-tenth of the energy for heating compared to a similar new home built only to code requirements.
Pedini Integra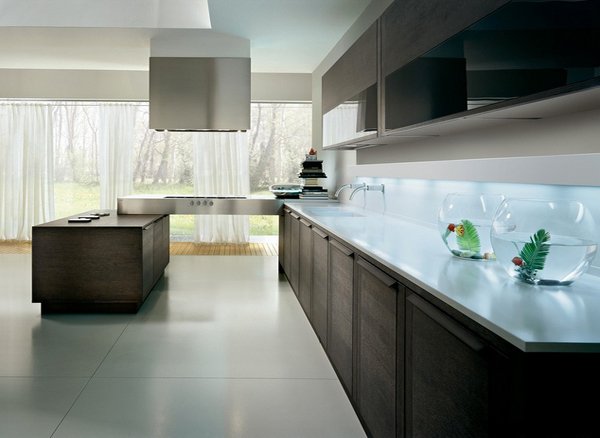 Pedini Integra in grey rift cut oak. Stainless steel bridge counter top. Solid 3-piece doors and veneer doors on the island itself. Glass and wood combination was used for the cabinets above the counters.
Pedini Magika
According to the designers themselves, Pedini has been producing sophisticated luxury kitchens since 1956 and has prestigious heritage – globally renowned as one of Italy's best style-experts on a par with Gucci, Armani, Lamborghini and Alessi – and one of the first companies to produce the modular kitchen. The company experiments with a range of new and innovative materials and is known for the flair and creativity that it brings to the industry, interpreting that the luxury segment demands.
San Clemente Kitchen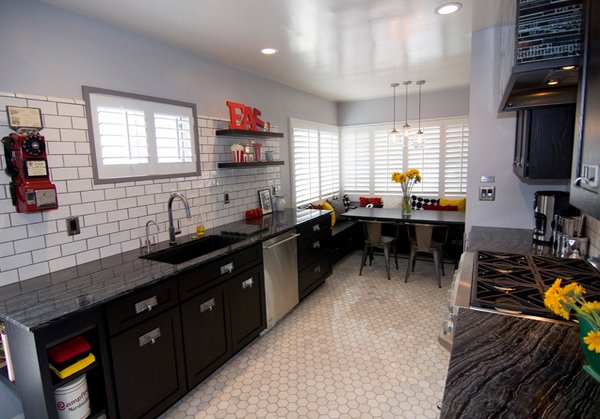 Just by looking at the wonderful textures available to this kitchen is really exciting. Look at the subway tiles for the backsplash and the calacatta gold marble hexagonal floor tiles which give drama for the flooring.
Shelter Island Heights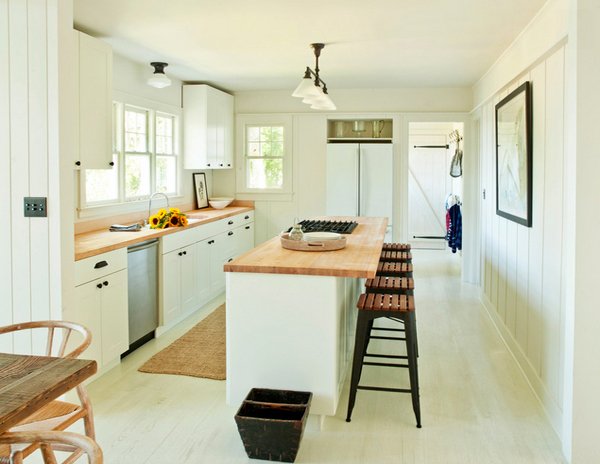 Homes like these that uses white in most of its furniture and design makes us think how cleanliness in spaces like that kitchen matters. In this cottage type kitchen with a natural fiber carpet runner, wood slat counter stools and white cabinets always feel like home.
Superior St. Residence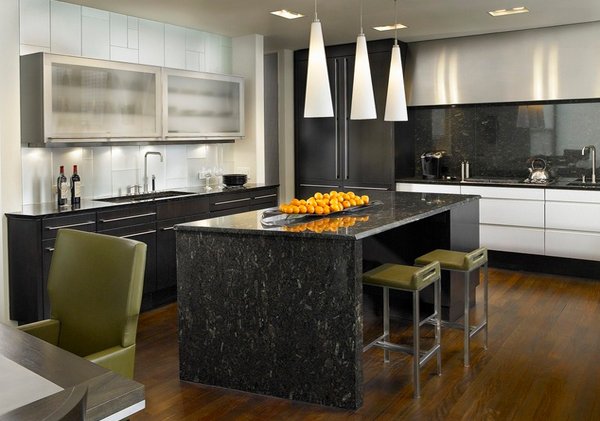 Do you guys like how this kitchen makes you feel because of its black cabinets and drawers, and even black island? Doesn't it look classy and smart? And can we add, sleek too!
Three Bar House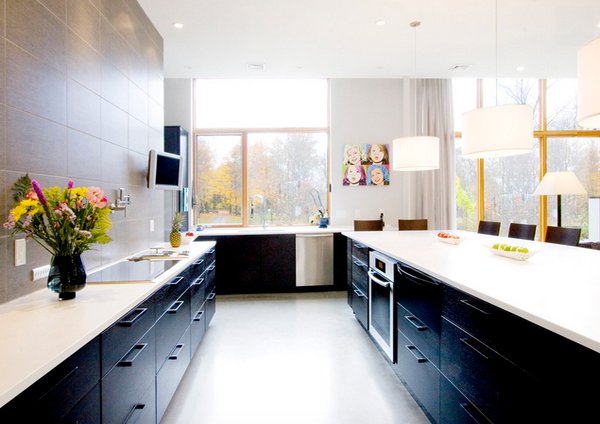 We are assuming that aside from the wonderfully designed kitchen, this space has these unique drum pendants that spectators actually love. The nook looks pretty and the huge windows bring in tons of light to kill the bacteria in the kitchen.
Wood Block Residence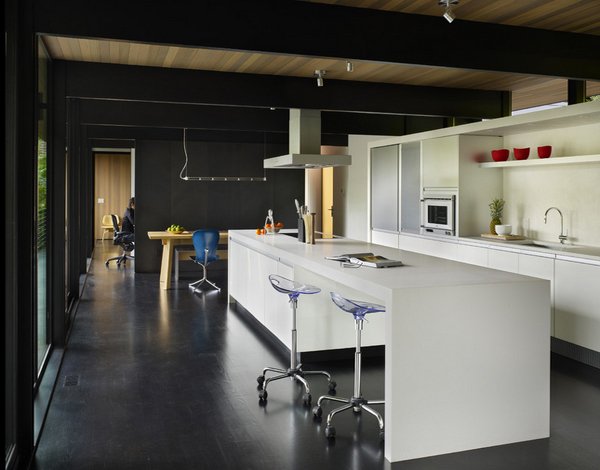 Have you noticed the cool bar stools available to this kitchen? Unfortunately, the manufacturers for these stools are no longer in business but looking at this item, we can say it looks great with the Caesarstone counter that is present in the island. The exposed beams look fascinating too.
It may have been a great century for construction and design and when we try to look back at how pretty a kitchen may be, there is always something missing, like it seems that it needs to be improved all the time. But thanks to modern designs and the constant drive to be better in tons of what we do, designers and construction people who strive to do better – our list for today, the 15 Awesome Modular Kitchen Designs is far better than the kitchen designs we had 10 years ago. Cheers to improvement and constant change! Also, take a look at the yellow modular kitchen ideas we had a few months back.