Brick Wall Accents in 15 Living Room Designs
You have just seen a list of bedrooms with brick walls and we are pretty sure you were amazed as to how the bedroom interiors looked totally stunning. It really is just a matter of creativity. Also, you should not fear of experimentation because you will be able to get a unique design with that. A good example of that are interiors that has exposed brick walls.
While there are really homes that are aged and used brick walls, there are also homes that intentionally added brick touches to some parts of the interior. Others just retained the look of old homes but some opted to place one even in modern interiors. Wanna see how good it worked? Check out this collection of living rooms with brick wall accents. We are sure you'll gonna love this!
Department Sparta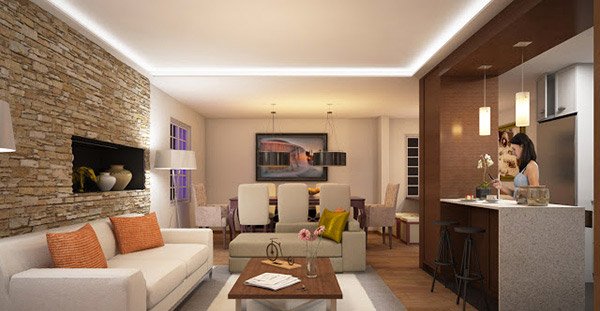 How lovely this living room is with the brick accent wall in gray just behind the sofa. This adds a touch of nature to this living room of modern design.
Country House Lounge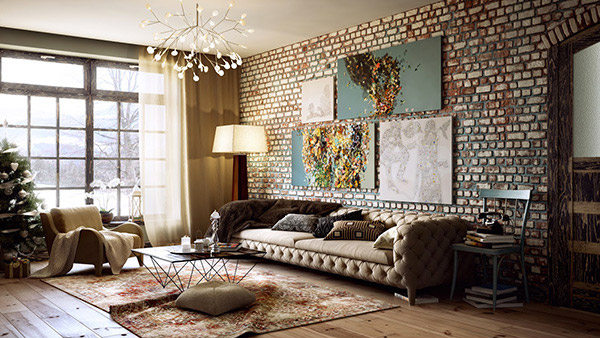 If you will look closely into the structure of the house, you will notice that it is already aged but the interior design drive us to the recent scenario of eclectic touches.
Brick Wall Living Room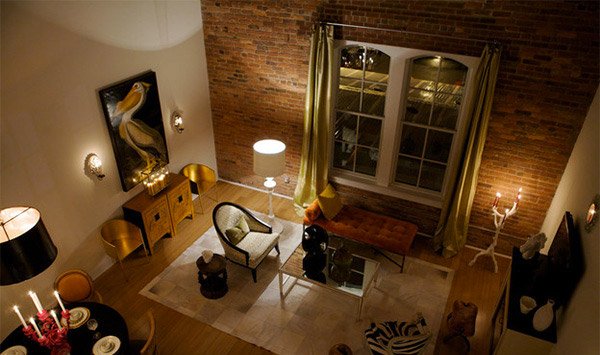 The living room's lighting is a valuable aspect for this space. You can notice that there are different types of lights used here. Look into the mismatched chairs too for it also added elegance to this living area.
S&K Interiors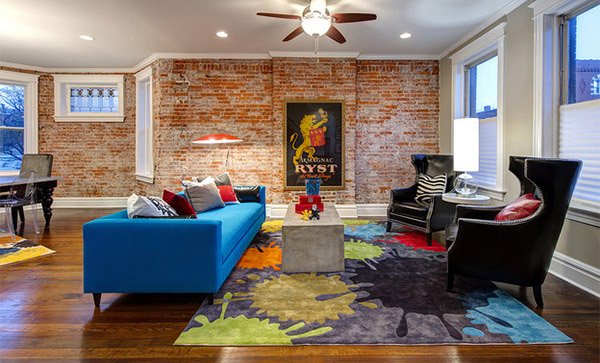 The splatter on the carpet in different colors sure gives an artistic look to the living room. The brick wall also gave a unique personality to this space.
Loft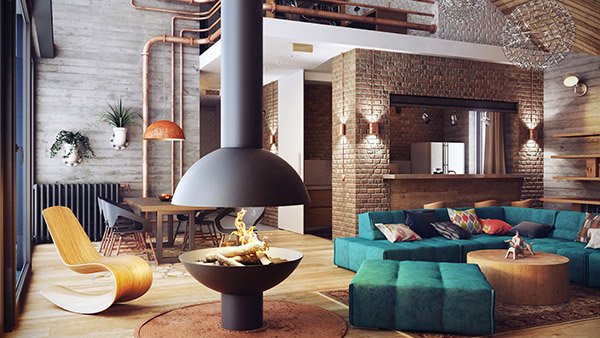 This living room looks so interesting. Apart from the use of bricks for the walls leading to the kitchen and for the mezzanine, the exposed pipes also look unique. This is one loft that a guy would want to live in.
Jolly Living in the House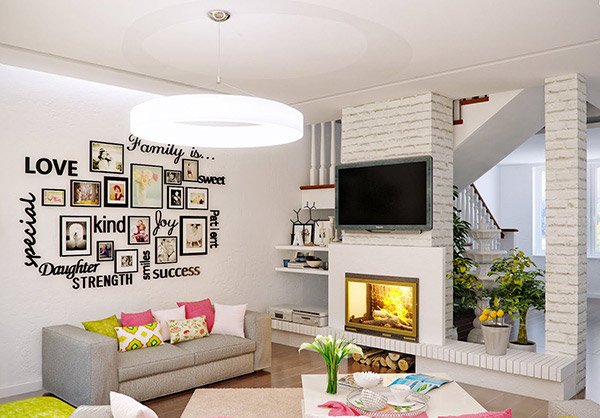 Chic- this is one word that you could use to define this living room. The gallery on the wall is creatively done plus the colorful fabrics used for the pillows and the good brick work for the fireplace. Just perfectly stunning!
Staging in Manhattan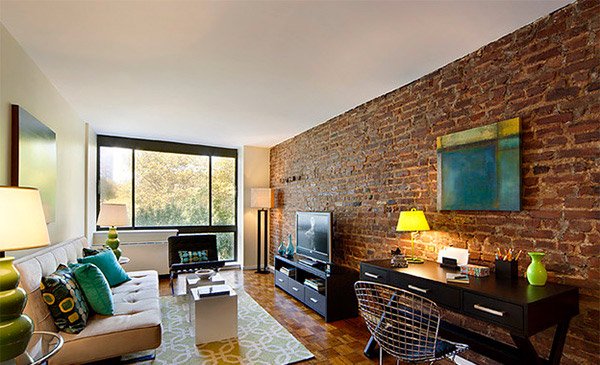 Geometric patterns for the carpet and the throw pillow covers added appeal to this living room. It looked good despite the small space because of the large windows and the ample lighting.
Decorator Showcase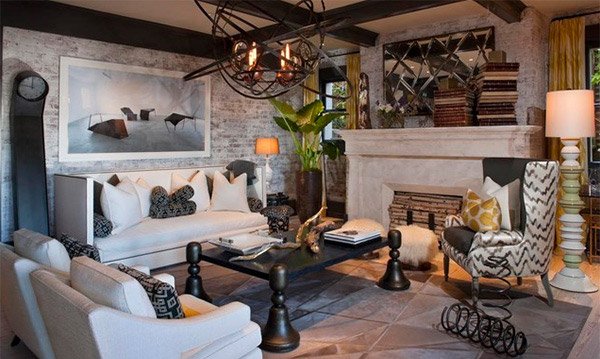 White washed brick walls seemed to bring in the brightness from the outdoors. This living area gathered elements that show the lifestyle of the homeowner.
Studio Living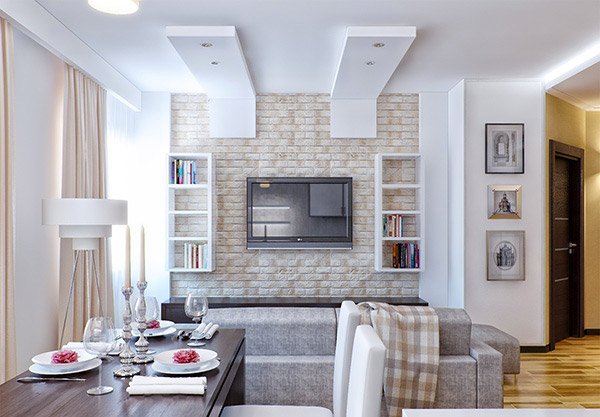 A studio type house with a good distribution of space and furniture. The beige brick wall is a stunning accent to the living room.
Lowry Steam Lofts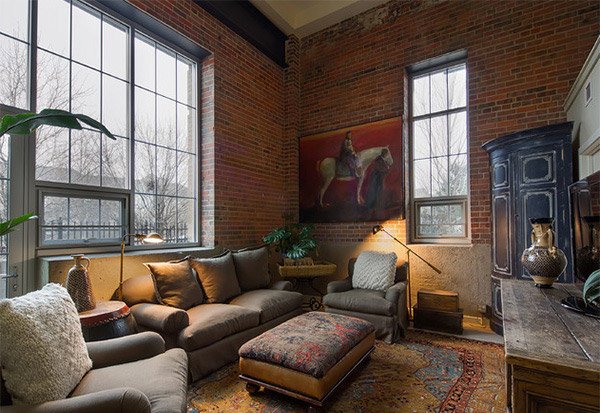 Classic interior with classic furniture. It looked even more classic with the brick wall exposed.
Living Room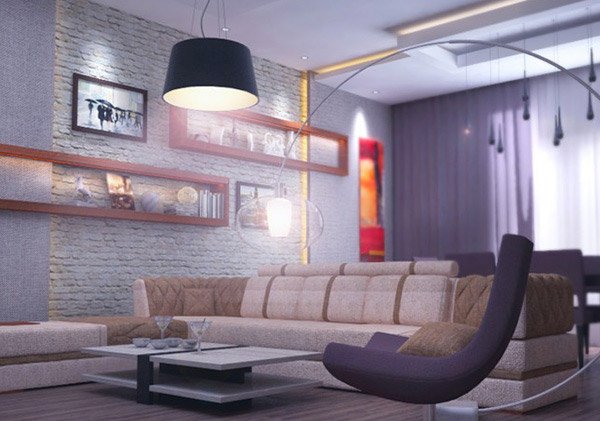 A minimal living room with a warm environment caused but its lighting and its choice of colors.
Stamford Living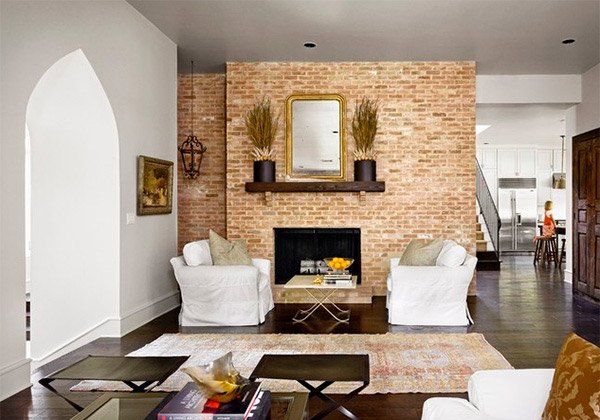 The fireplace was enclosed by this area with brick walls. It added beauty to this living room.
Hollywood Chic Living Room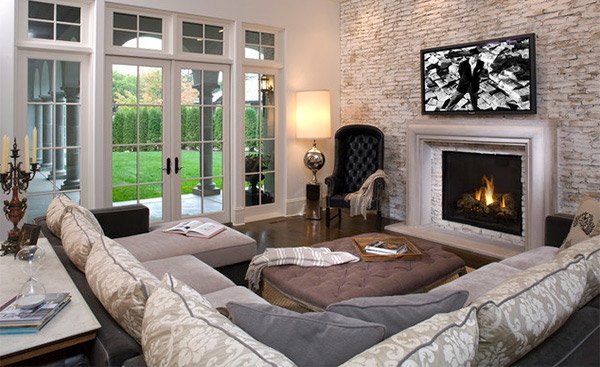 This living room sure is warm and cozy not just because of the lighted fire but also because of the soft pillows as well as the effect the brick walls can give.
Red Brick Wall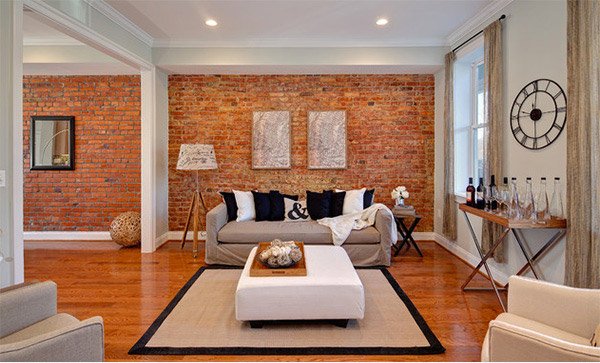 Spell art and creativity and you will get a living area like this one.
Living Room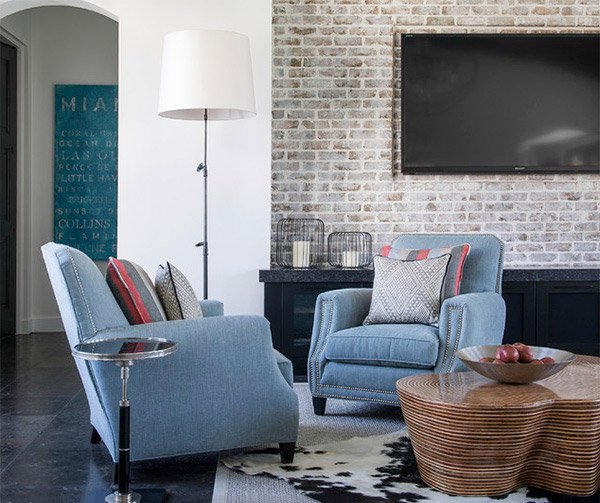 If you'll get to see the entire look of this living room, you will be able to appreciate its contemporary look with the white washed brick wall on one area.
After seeing bedrooms with brick walls, you have also seen a list of living room with brick walls. Aren't they lovely? With the two round ups we have given you, for sure you will be able to appreciate the beauty of brick walls. Look forward for more creative home design inspiration that we will give you.