18 Living Room Designs with Vaulted Ceiling
Vaulted ceilings were used only in cathedrals or basilicas. This type of ceiling makes one space look rather large than it should be – a play in the eyes. Optical illusion aside, the main character of vaults is give resistance to the walls and the ceiling too. There are a couple of kinds of vaults, some of them are the barrel vault, groin vault, rib vault and fan vault. You can go ahead and get your dictionaries to check on their definitions.
The photos that we have of the 18 Living Room Designs with Vaulted Ceiling is but the modern implications of the vaulting techniques that we had centuries ago – when what was popular then was domes. Domes represent the widest sense of the word vault. Yet again, they have their difference which you can definitely check out online. For now, take a look at the 15 Living Room Designs with Vaulted Ceiling that we have in stored for you.
34th Street House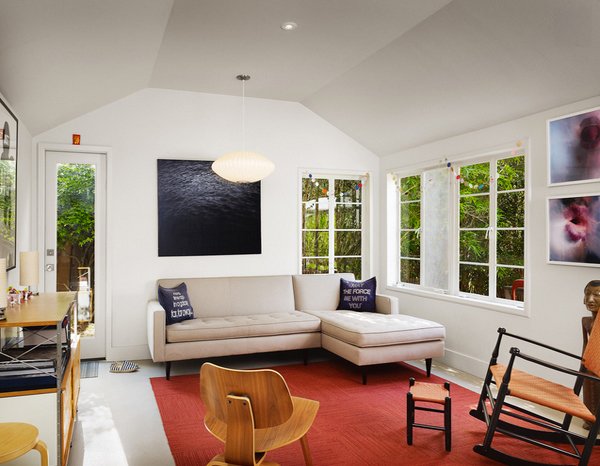 This Austin home has a beige sectional sofa, a contemporary rocking chair and classic windows and doors to show for itself, but it is the vault ceiling that highlight the space and light of this living room.
Alamo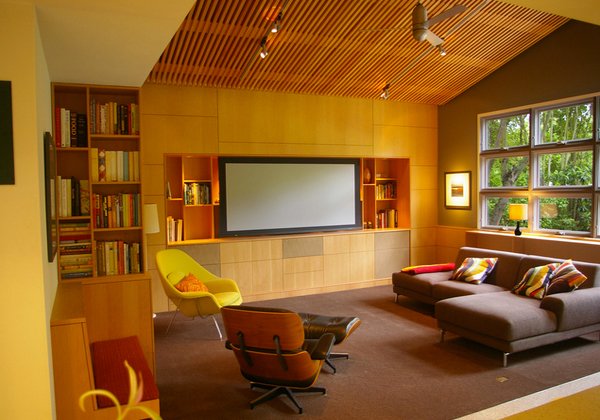 Renovation of existing family room, custom built-in cabinetry for TV, drops down movie screen and books. A new articulated ceiling along with wall panels, a bench and other storage was designed as well.
Apple Farm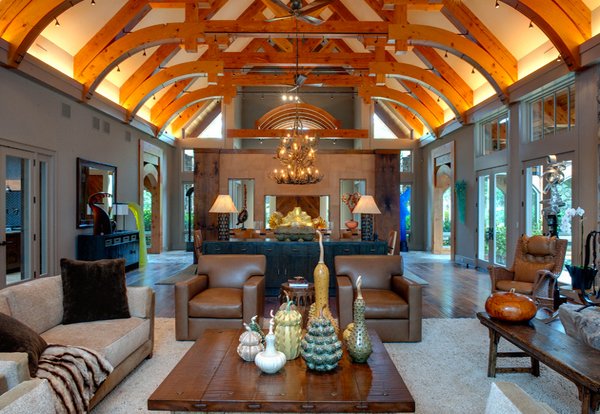 One look and you can see the curved beams which are exposed for us to be able to see the vaulted ceiling. An artistic way of showing off with contemporary finds decorated in this room.
Bowen Island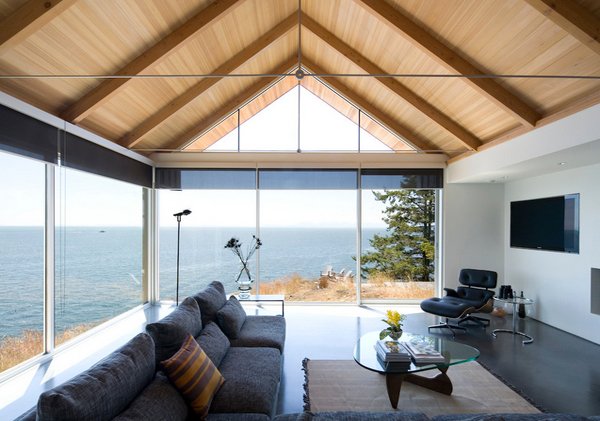 The aim was to make a sleek and clean look for this living space which has a great view of the sea – plus point is the floor to ceiling windows with gorgeous black blinds complementing the sofa and the flooring.
Chestnut Hill Carriage House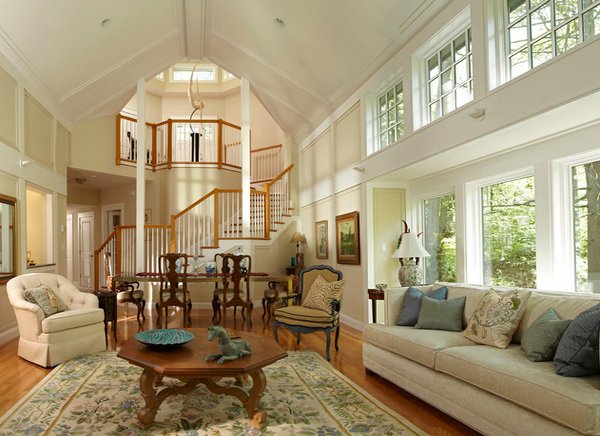 We believe that the best asset of this Boston home is in fact the clerestory windows. It is true that this home has plenty of windows, but, why not? They have a great view of the outdoors, and the designers wanted the homeowners to be able to take advantage of this.
Christoffersen-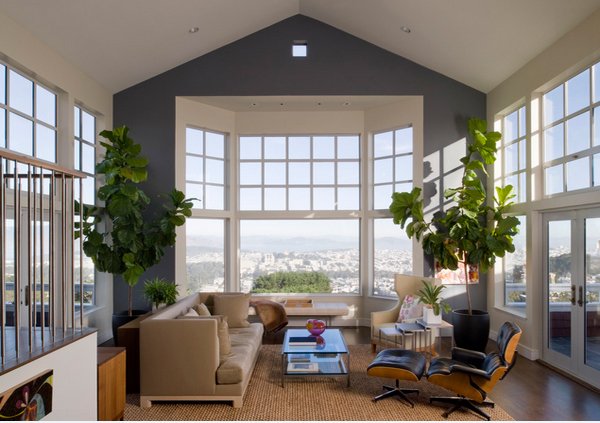 This home having an extra-high ceiling is definitely asking to have a tree in it. The fig trees in this living room added symmetry and height to this space.
Deck House Family Room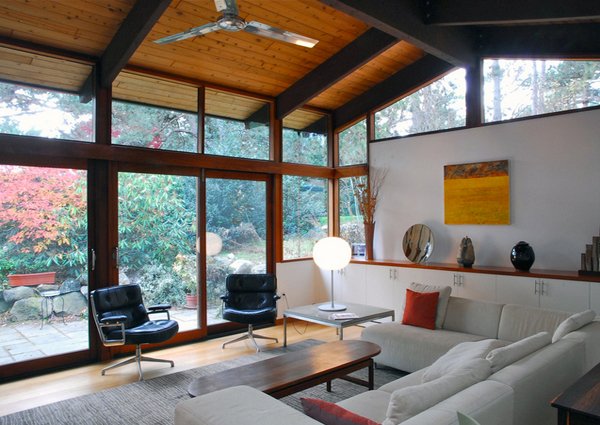 What are you looking for in a living room? Air to breathe, a pretty view, proper lighting, comfy seating and a handful of storage – all this and more are readily available for modern home.
East Mountain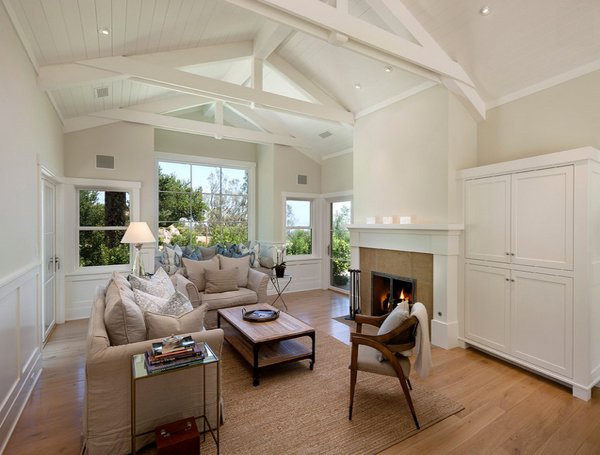 The ceiling and the walls may be white and shows off a clean and homey vibe, but the neutral colored furniture and fireplace complement the French oak for the wonderfully made flooring.
Edward Dart Mid Century Modern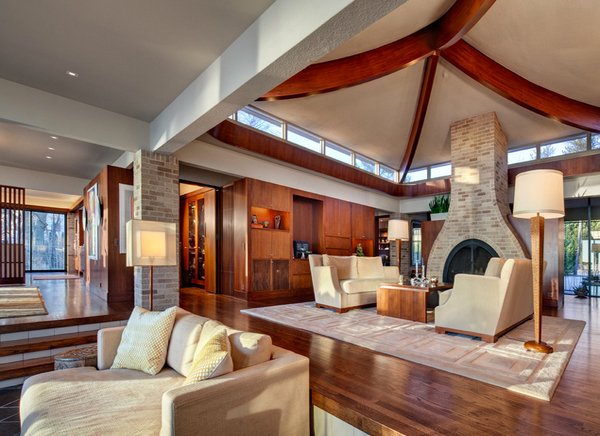 Stunning fireplace and ceiling treatment which complements the huge beige sofas and fabulous wood floors and carpet!
Falling Brook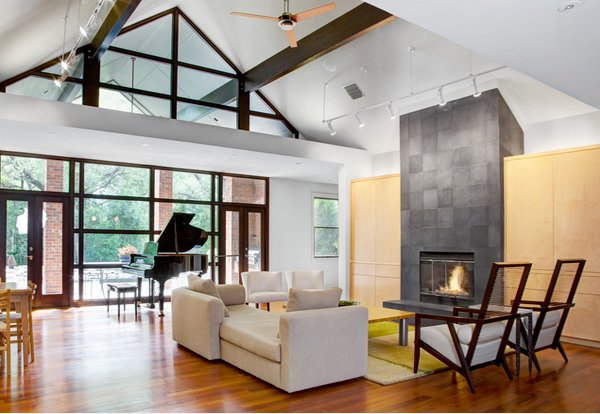 Slate fireplace with a high ceiling and exposed beams – what more can someone ask for? A combination of indoor and outdoor feel! Even when the materials are modern, it still gives off a vibe of a classic home.
Grandin Residence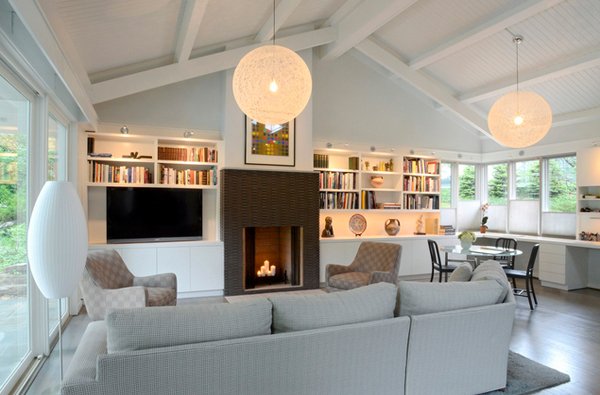 The Nelson bubble lamp and the huge circular pendant lights sure captured the wonderful beauty of this white living room. We love what we did with the fireplace.
Healdsburg Residence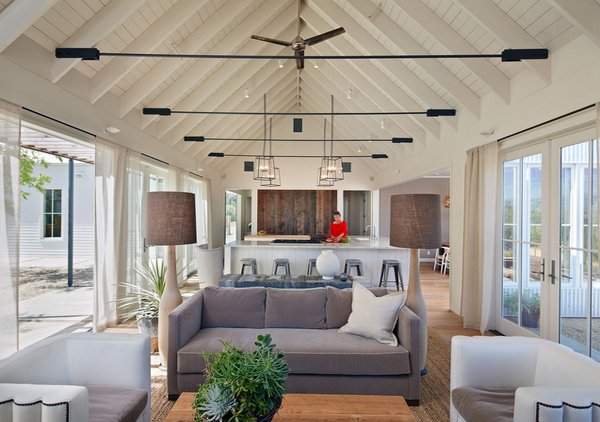 Have you noticed the reclaimed wood on the background? They keep the fridge there! Stunning designing process and fab living room!
Jaffa Apartment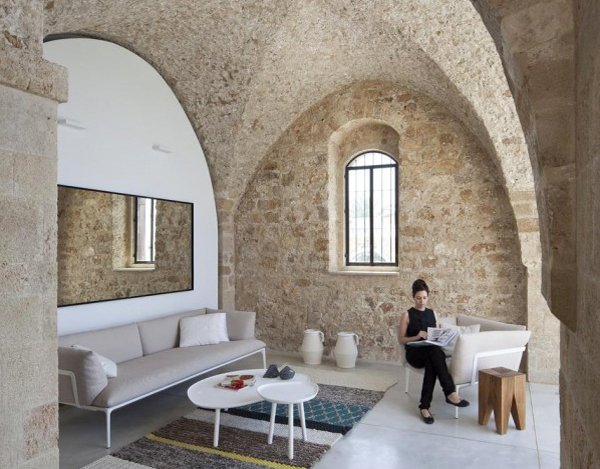 "The unit was cleaned of all of the extraneous elements and underwent a peeling process that exposed its original state," says Kedem. The structure's stone walls, segmented ceilings and arches now live alongside contemporary furnishings (like this chair a model perches on) and modern touches.
Lake Bluff Custom Residence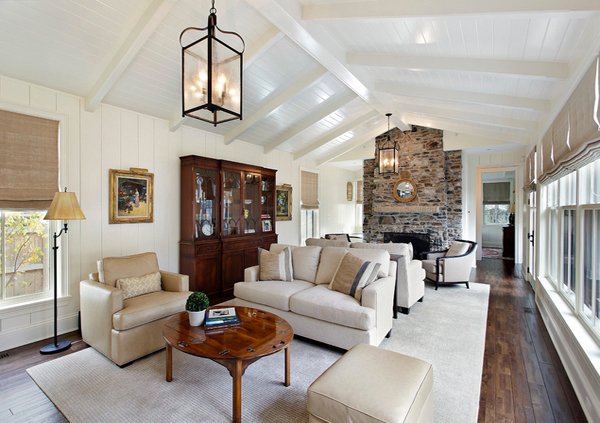 The main living space features a cathedral ceiling with paneling and chamfered beams, and a stone fireplace and chimney.
Lake House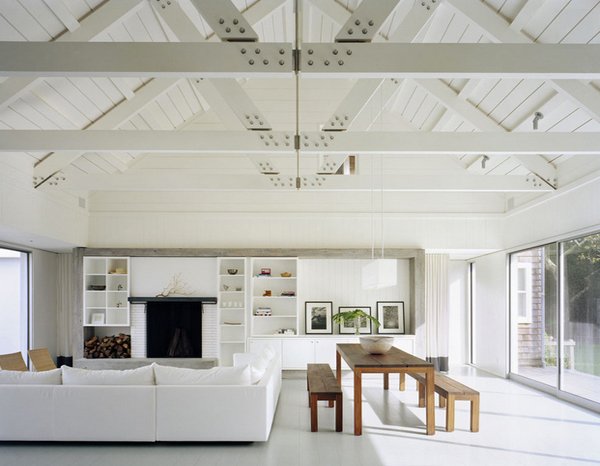 One friend to us that one way of giving exposed wood trusses a modern flavor is to treat them in the same manner as the rest of the construction – just like how the designer go about in planning and executing this modern living room.
Modern Farmhouse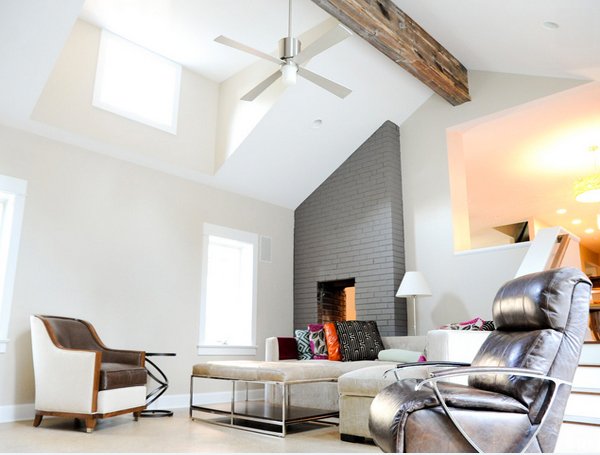 Rethink Renovations used a faux ridge beam which added drama and beauty to the vaulted ceiling that we have in this photo.
Morning Star Residence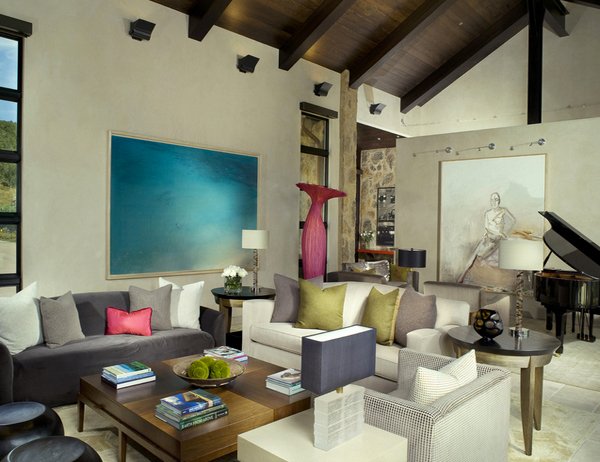 Soft contemporary with the use of straight lines and pops of colors in the furniture and decor. The vaulted ceiling also was accentuated with uplight lighting!
Orange County Family Room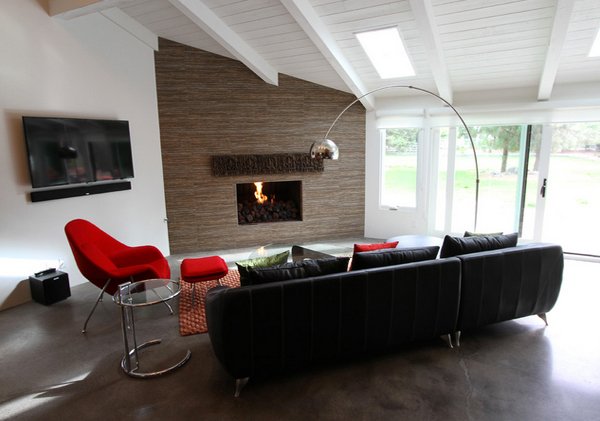 Mid-century modern style Italian leather sofa, Saarinen womb chair with ottoman, Noguchi coffee table, Eileen Gray side table and Arc floor lamp. The fireplace has been custom designed and features an art piece from India. Skylights have been added for more light.
The list that we have above showed us different types of vaulted ceilings – in different materials too! Some are made of concrete, bricks or even wood. Whatever the material used for the vaults, they sure served their purpose – aesthetics or function. You choose, you decide. Hoped you like our list of 18 Living Room Designs with Vaulted Ceiling and take some time to check on one of our favorite lists of different living room ceiling treatments for more ideas and inspiration. Have a great day!