15 Fab Mid-century Modern Living Rooms
Are you interested in adding a mid-century modern style to your home? If your answer is yes, then we will be giving you a few hints as to how mid-century modern style be achieved in your spaces since we all know that this style is definitely a growing trend, but of course we wouldn't want to live in a home that may be associated with a time capsule. First, mid-century furniture pieces are characterized by their clean, simple lines. Wood pieces, often made of teak, are simply finished to showcase their natural beauty. That's one thing we always consider.
Subtlety and thoughtful craftsmanship are much of what makes mid-century style timeless. When Eero Saarinen designed his modern classic, marble-topped table in 1956, he wanted to eliminate any extra parts, including extraneous table legs. Note the Eames chairs that are present in some of the photos, let us check out the 15 Fab Mid-century Modern Living Rooms.
Alamo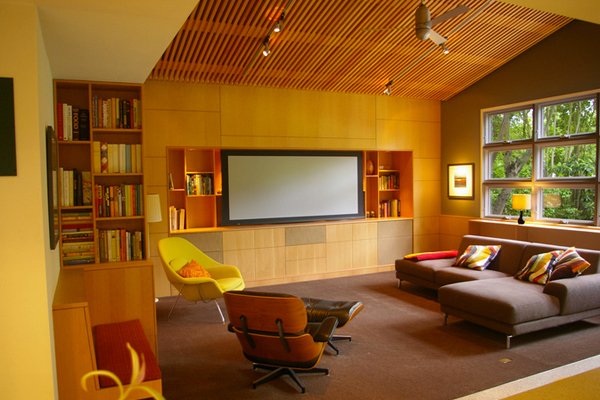 Renovation of existing family room, custom built-in cabinetry for TV, drop down movie screen and books. A new articulated ceiling along with wall panels, a bench and other storage was designed as well.
Arlington Ridge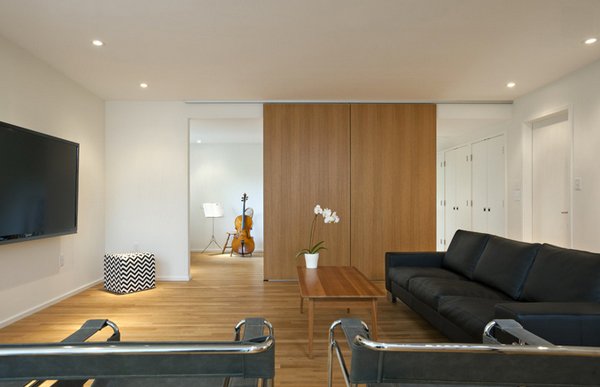 Addition to a mid-century modern home in Arlington, VA with views to the DC skyline.
Boston Mid-century Remodel
This Boston living room would have been more stunning if not for the sectional. Note this Eames lounge chair and ottoman which may be available in some of the other photos we will be showing you.
Carmel Residence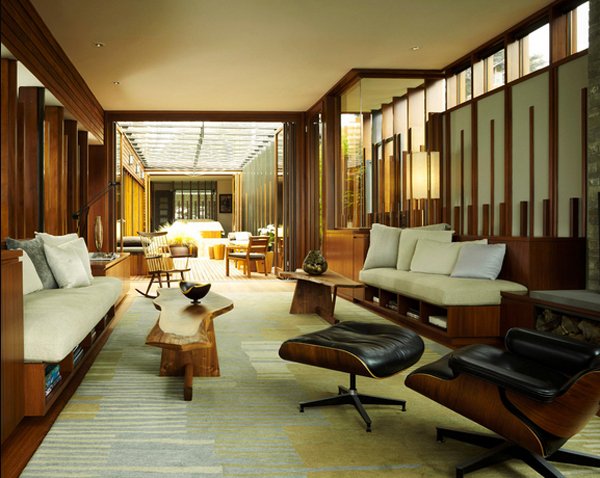 As we step inside, it's apparent how the vertical wood fins create a structural rhythm that is repeated throughout, even when the walls are solid. There are hints of Frank Lloyd Wright in this repetition, as well as in the built-in sofas on the left and right. The requisite Eames Lounge Chair sits in front of the fireplace.
Central Park West Family Residence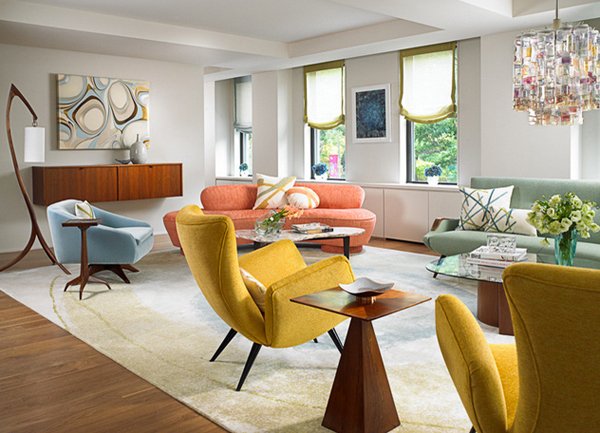 A lot of Amy Lau fans admire the mid-century modern seating that she showcase in her designs just like in this photo. The colors are fab and the designs are fab!
Early 20th Century Residence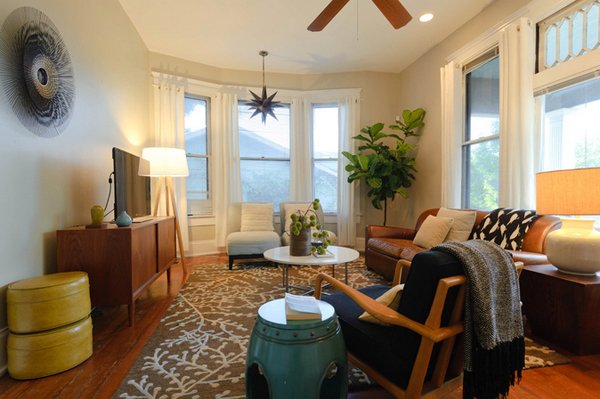 We enjoy the design furniture available in this Austin living room. This is a bit eclectic because of the individualism of the furniture, but it sure play off well for a mid-century space.
Gloucester Road Apartment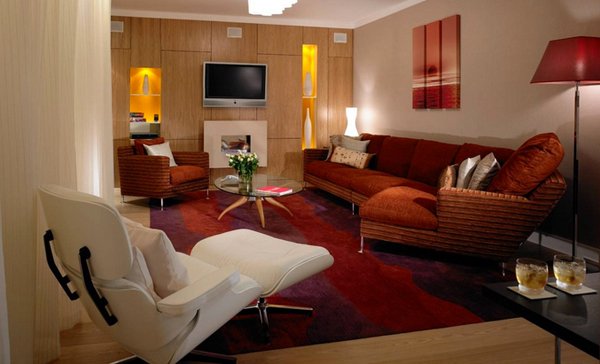 This wood paneled wall adds warmth to the room, and does not allow the television to command too much attention – which is always a good thing, don't you agree?
Highlands Ranch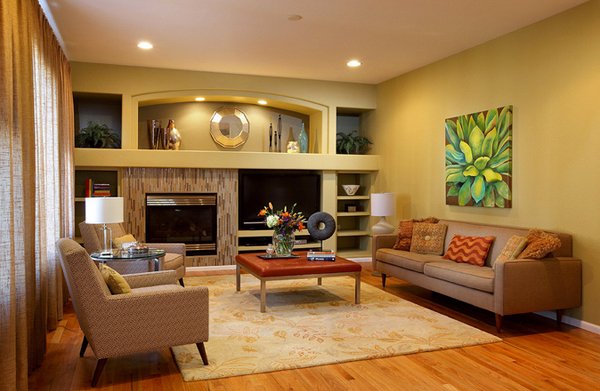 All new furniture and furnishings, paint, and a glass mosaic fireplace surround transform this family room into a mid-century modern marvel.
Manhattan Apartment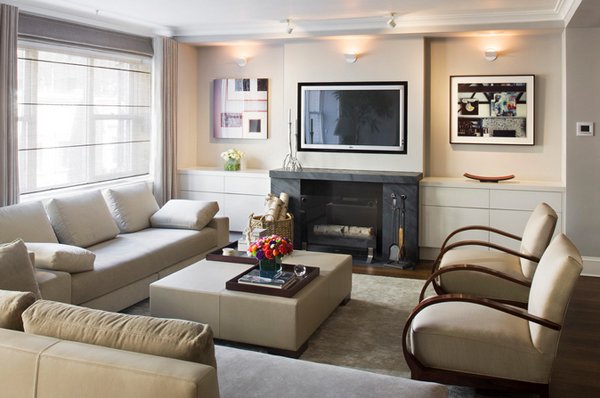 The living room incorporates custom built-ins flanking a new stone fireplace. A well-lit space offsets low ceilings and interior views.
Mid-century Modern Masterpiece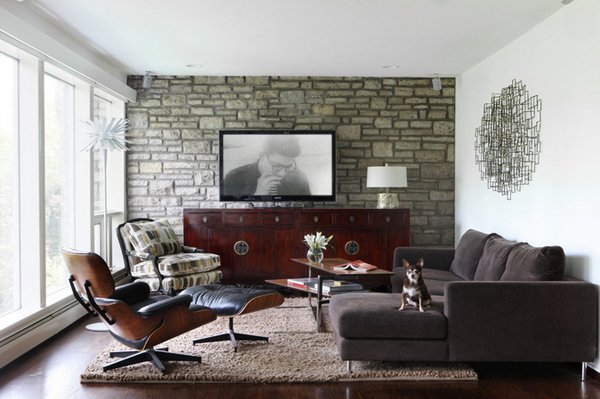 Mid-century Modern Masterpiece was featured by At Home Magazine. Restoring the original architecture and unveiling style and sophistication. This living space is cohesive and cozy, neutral colors and textures coordinate with the stone exterior wall. The juxtaposition of old and new.
Minneapolis Contemporary Living Room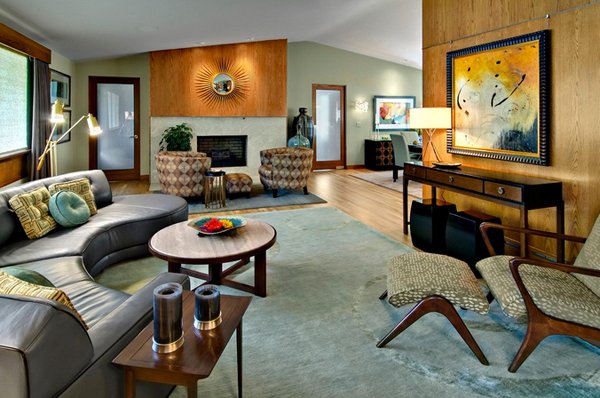 The plywood paneling over the fireplace and on the side wall is surfaced in high grade red Oak which has a light golden stain. Its contrast plays well with the color of the furniture and the area carpet.
Modern Living Room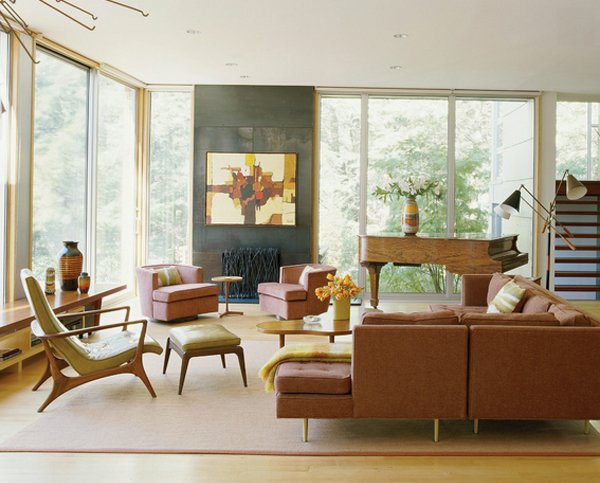 For this home, Lau wanted to combine the husband and wife's different styles – she wanted a contemporary loft feel; he wanted a more cabin-like look. Lau based the color scheme off of the beautiful foliage outside, and chose timeless furniture in soft and curvy mid-century pieces to offset the hard angles of the home's construction.
Parker Residence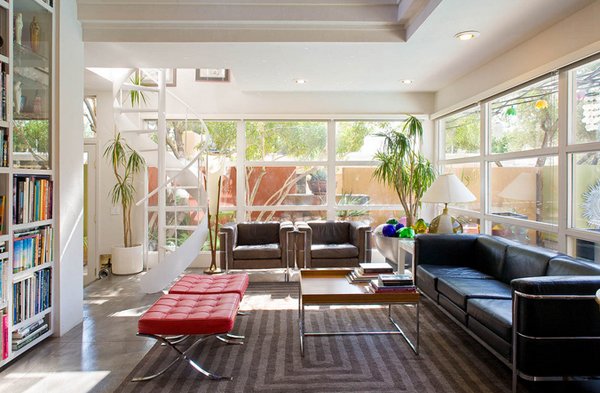 Grey marble for the flooring, a circular staircase and a set of Corbusier LC3 grand model armchair – who said this picture is not perfect?
Russian Hill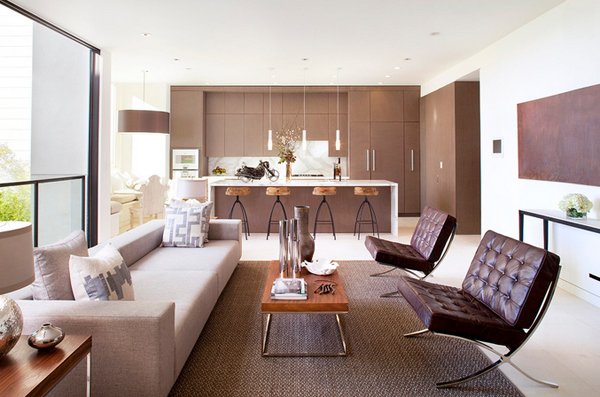 We like the neutral palette with texture that this San Francisco home has. But more than that, the Barcelona chair by Mies van de Rohe completed the mid-century modern feel to this space.
Urban Living Room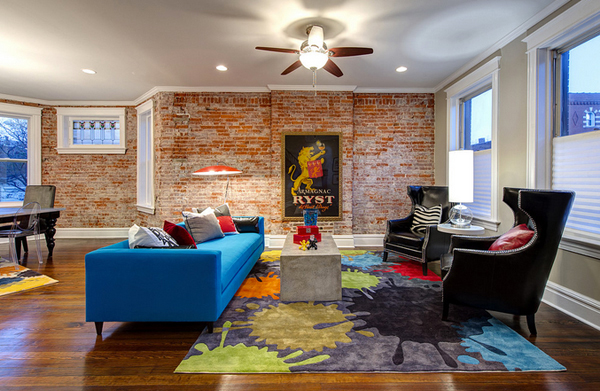 This blue couch is eye catching on its own, but it also works as a nice contrast to the gorgeous brick wall beyond.
This design style – which developed from the 1930s through the 1960s — is still red-hot in home decorating. And you don't have to go broke buying Eames, Saarinen and Miller pieces to pull it off. Get the perfect mid-century modern look in your home by mixing and matching bright colors, retro designs and anything wood veneer. Hope you liked the 15 Fab Mid-century Modern Living Rooms and also check the brown and tan living room designs for more inspiration.