15 Beautiful Balcony Furniture for the Modern Family
The 15 Beautiful Balcony Furniture for the Modern Family is a list that we have created because we know, there are some families out there who have this awesome balcony or veranda that needs a bit of help in design and furniture choices. We are sure that you can always go to the local home depot and check out the living room furniture area for stuff you can actually use for the balcony.
The way people pick out their balcony furniture which we just mentioned above may be common, but sometimes, we think it's the best options we have. Well, worry no more! Since the age of the internet, more and more people do not mind searching online and even purchasing their furniture online – today, our list about the 15 Beautiful Balcony Furniture for the Modern Family may actually inspire you as to what to pick. Let us go ahead and check them out!
Ani Villas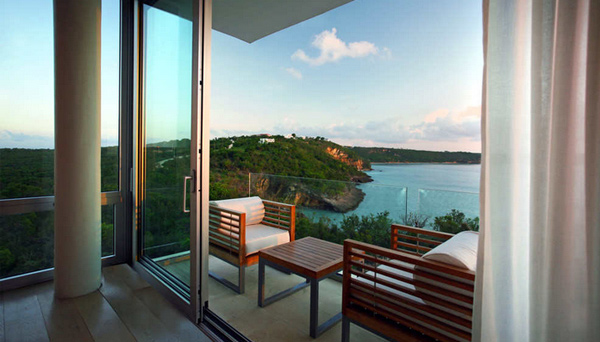 Aside from having a great view and a serene environment, this small balcony is a keeper – it's simple, clean and classy.
Austin Residence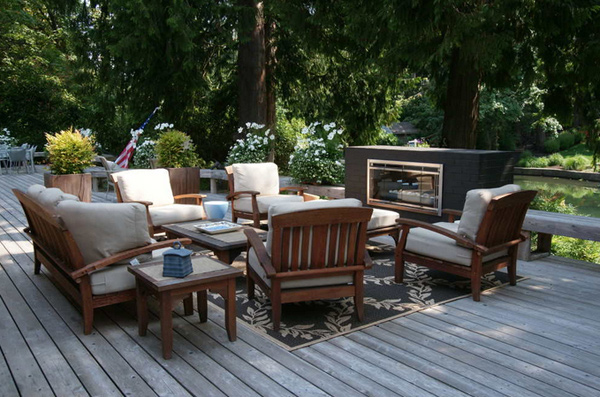 This project was designed to complement the clients simple lifestyle and minimalist taste. The entry courtyard is cool and clean, the side yard has a wide expanse of lawn surrounded with low maintenance shrubs and trees.
Aventura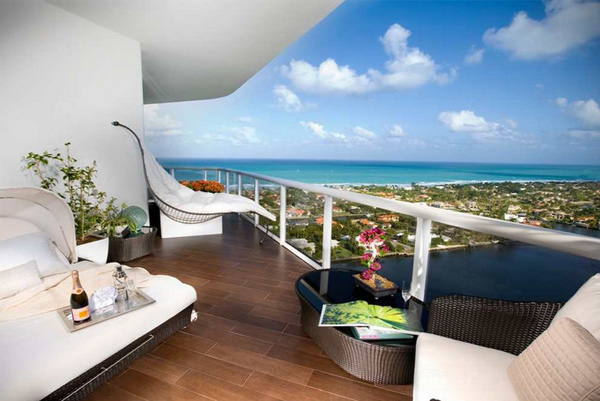 Honestly, the first thing we notice in this space was the floor tiles – they're gorgeous! Plus of course, let us not forget to mention the stunning furniture placed for the client's own recreation and enjoyment.
Central Park West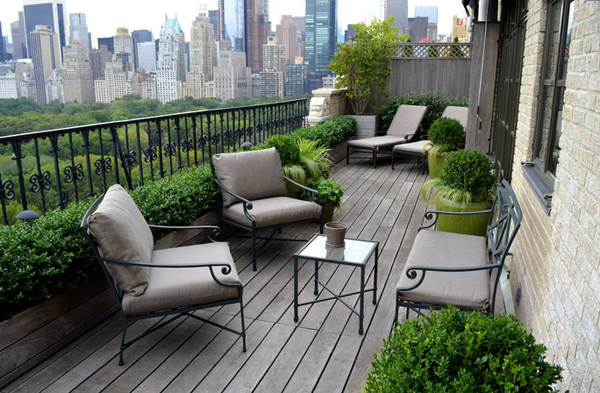 This veranda has a simple yet elegant pattern in the wrought iron balustrade that doesn't detract from the breath-taking view.
Cord Shiflet Lake Austin Residence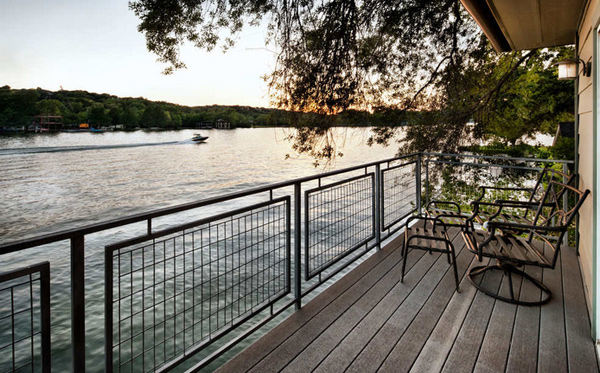 The wood deck of the porch & the grating for the railing is nice and modern. We love it!
El Sueno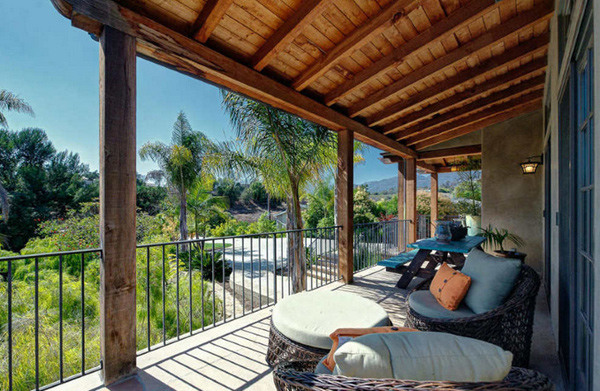 Country homes sure love weaved furniture. This homes have a great looking weaved furniture set which is bulky but pretty.
Iris Dankner Porch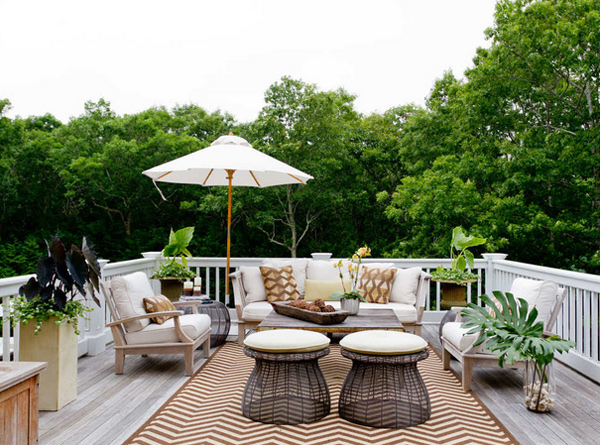 The deck's tropical style was inspired by a trip to Belize. This place is just heavenly.
Manhattan Beach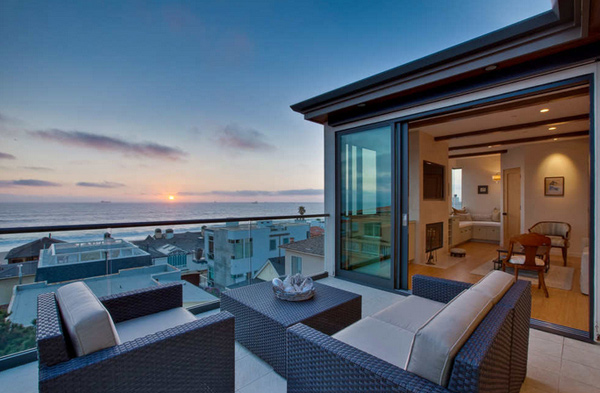 The furniture used in this balcony is a mainstream design used not only for homes but also hotel-resorts. Why not? It's homey, earthly and just beautiful.
Marblehead House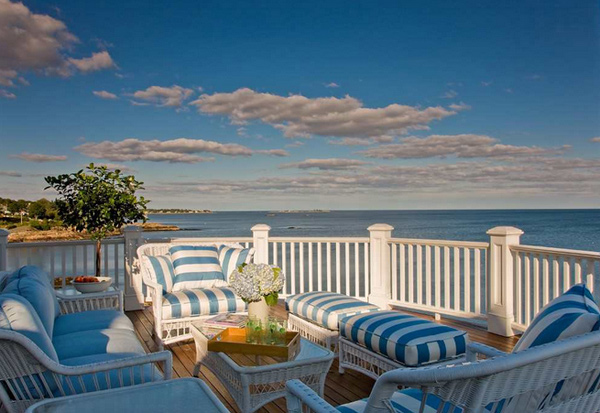 The classic white and blue stripe never fails to amaze us. It has this nautical feel which always reminds us of the beach which is just over the ledge! We love this place already!
Modern Moroccan Roof Top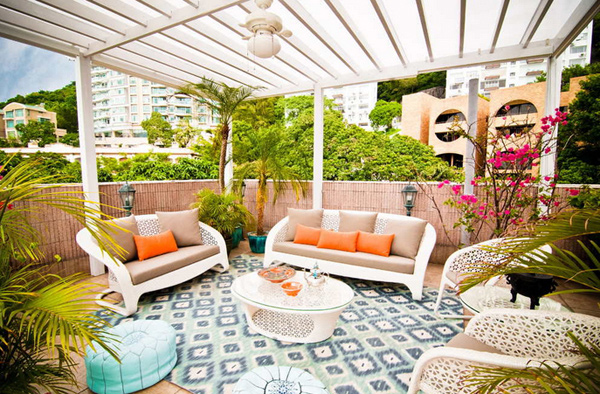 Beige is a great base color for spaces inspired by exotic destinations. This year, Moroccan-inspired accessories and palettes are proving particularly popular, so keep an eye out for rugs, furniture, soft furnishings and prints in this style that will add culture and character to your home.
Presidio Heights Residence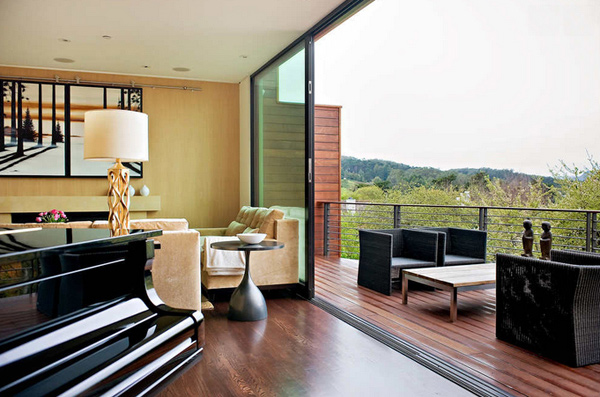 Love the oversized sliding doors opening up to the balcony attached to the master bedroom.
San Francisco Contemporary Patio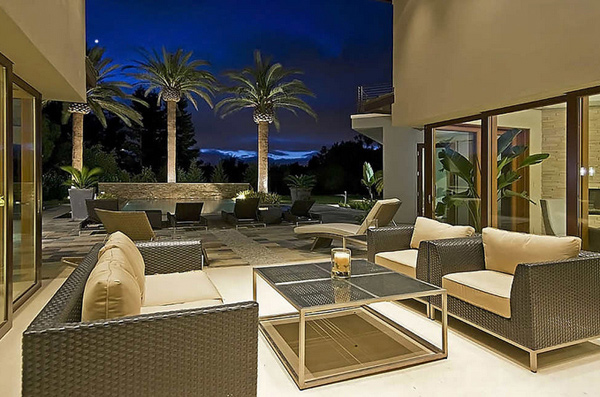 The cushion backs are more "sofa-like" than patio furniture like which of course is never a bad thing. But all the more – it makes this space rather pretty.
South Beach Chic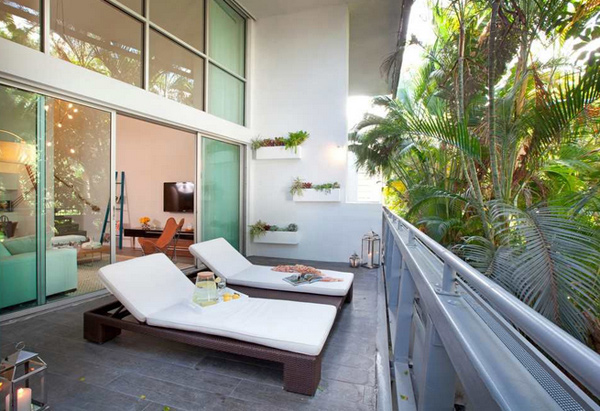 This space is just so awesome with the planters on the wall, the lounge chairs which for sure is comfy, not to mention pretty.
Sunshine Beach Residence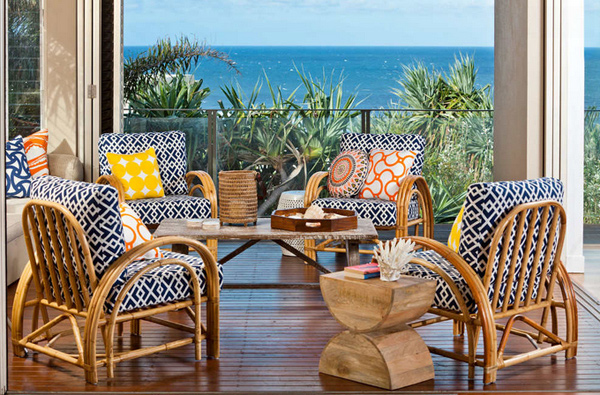 Coastal style Navy graphic weave outdoor fabric used on these stunning cane chairs.
Zen Balcony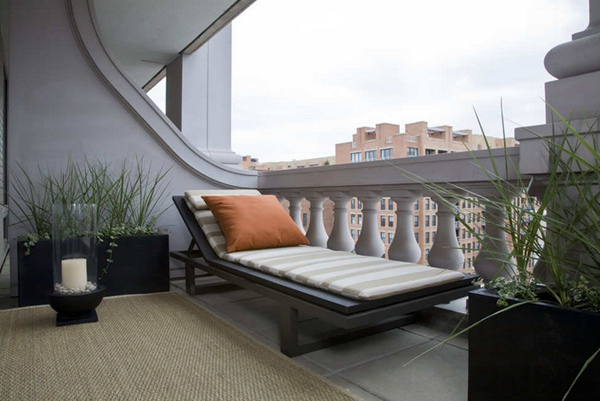 Lounge for one. Forget sharing; if you want total and complete relaxation, make your patio all about you. Place one perfect lounge chair lengthwise, plump it up with comfy pillows, roll out a simple mat beside it and finish the area with a few potted plants.
Beautiful furniture choices, don't you think? The 15 Beautiful Balcony Furniture for the Modern Family is a wonderful list to check and look again on a later day for inspiration. Like the 20 Gorgeous Living Room Furniture Arrangements which we are sure would help you in the never-ending cycle of redecorating your dream homes! More to come on Home Design Lover!