22 Cozy and Chic Midcentury Bedroom Designs
Get some lovely mid-century bedroom-design ideas from this round up!
If you are looking into redesigning your bedrooms, there are so many design that you can use. Or if you have a new home and you are looking for ideas to apply on it, you will never run out of ideas and inspiration. You can always choose from a minimalist approach to one that is chic and stylish. It actually depends on your personality. Whatever you choose, it will surely work well especially if you consult the experts. One timeless theme for a bedroom or any interior is the midcentury design.
With this kind of interior, one will be able to add contemporary and modern items together and even some touches of traditional ones. One prominent feature of a midcentury bedroom is the use of wooden features and its being airy and bright. Most spaces with this theme would also use patterns and textures together in a subtle way. Others prefer to use earth tones but more experimental designers opt to use striking colors for a bold appeal. What we have today are midcentury bedroom designs for your inspiration. Scroll down and take a look at what we have for you.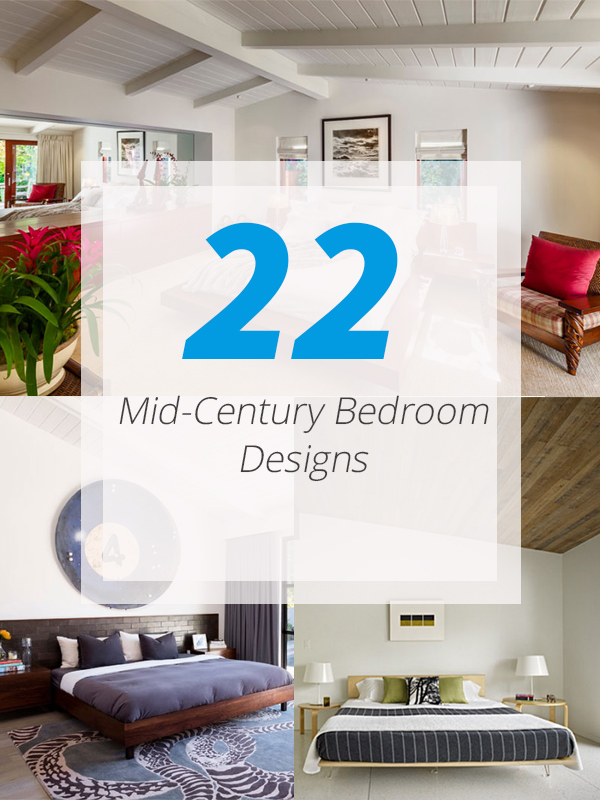 1. Clyde Hill Midcentury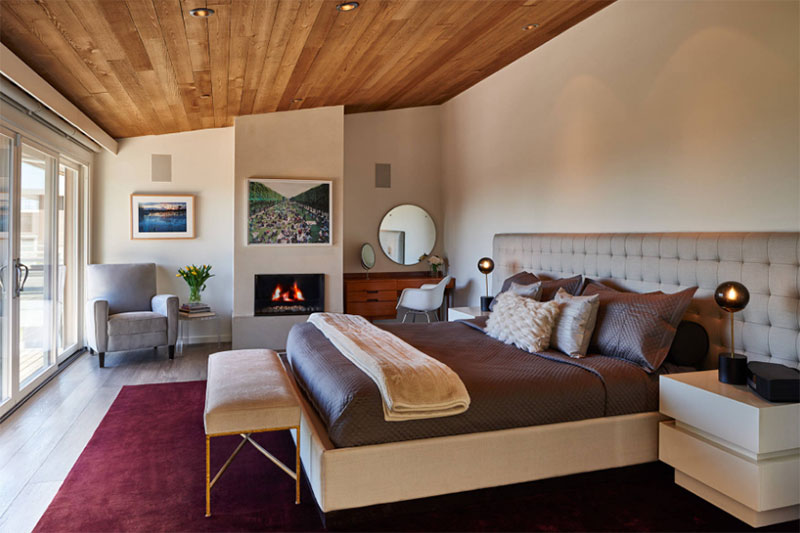 This midcentury bedroom features an eclectic vintage blend which provides an elevated yet light-hearted impression. Everything looks sophisticated despite the use of simple lines and plain colors.
2. Eichler Major Remodel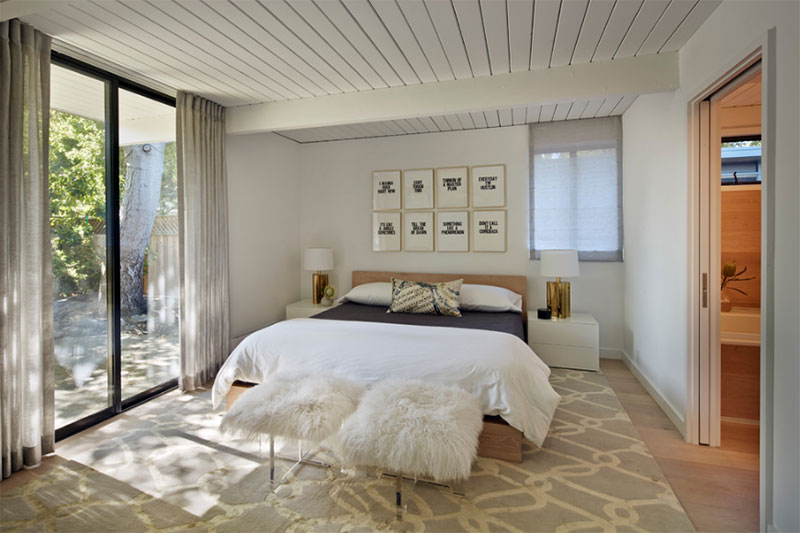 Simple colors were utilized in the bedroom but because of the patterns and textures used here, the space looked really fabulous!
3. W House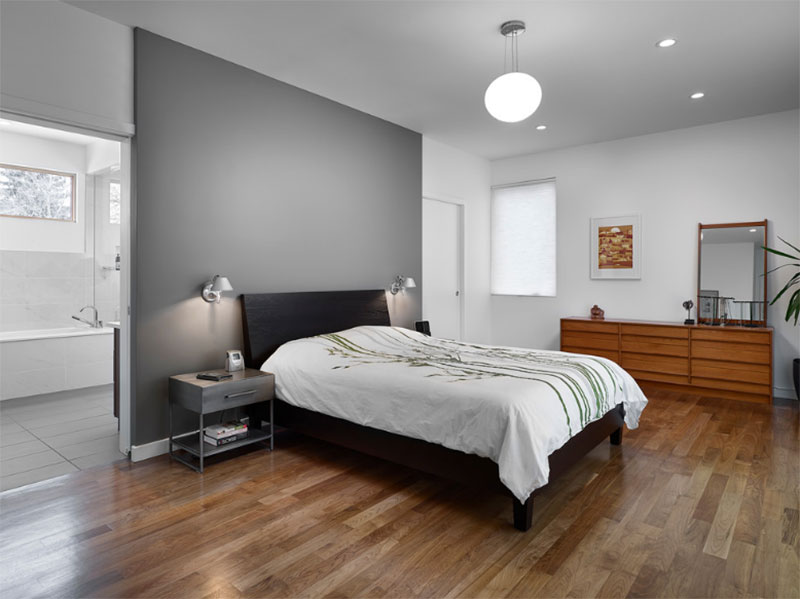 It is a good idea to have a bedroom like this wherein the bathroom is located at the back of the dividing wall. I also like the combination of colors and materials in this bedroom.
4.Fairview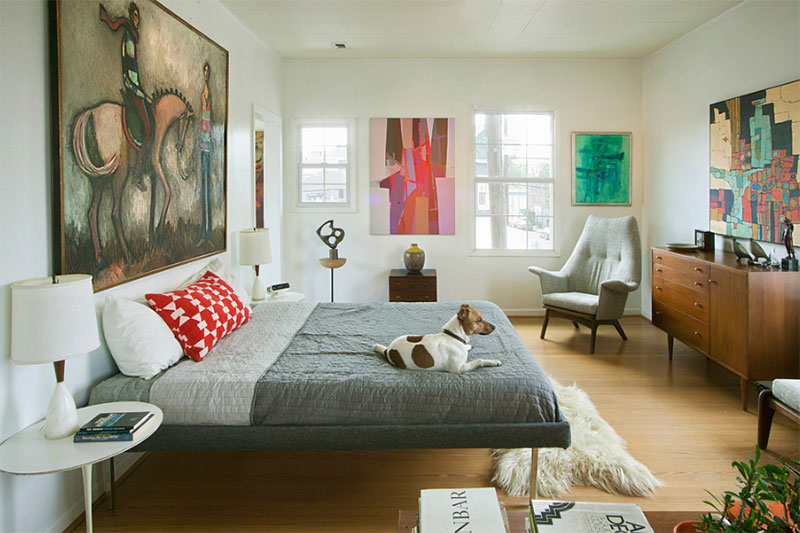 This is a simple bedroom but with the wall decors on the wall, it turned into a creative and artistic looking space.
5. Villa Vicin' 'O Mare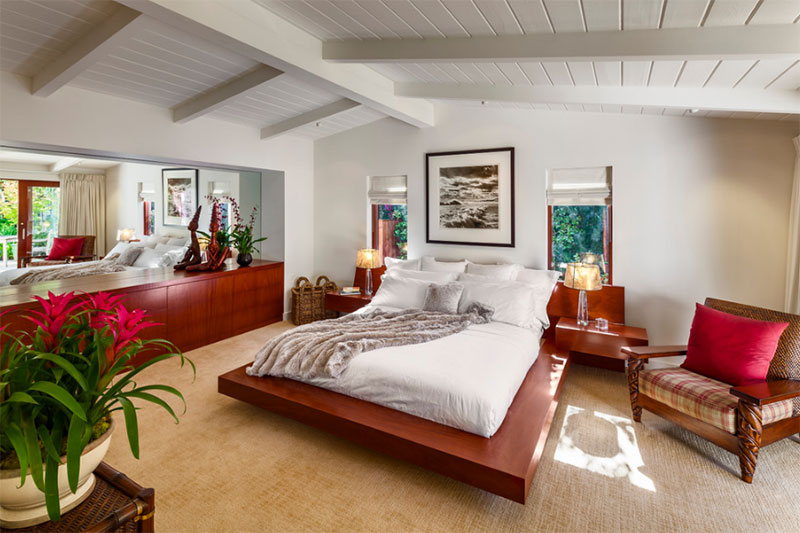 A lovely bedroom that used red wood for its cabinet and bed. It has a subtle tropical feel in it that overall looks really gorgeous.
6. Carmel Mid-Century LEED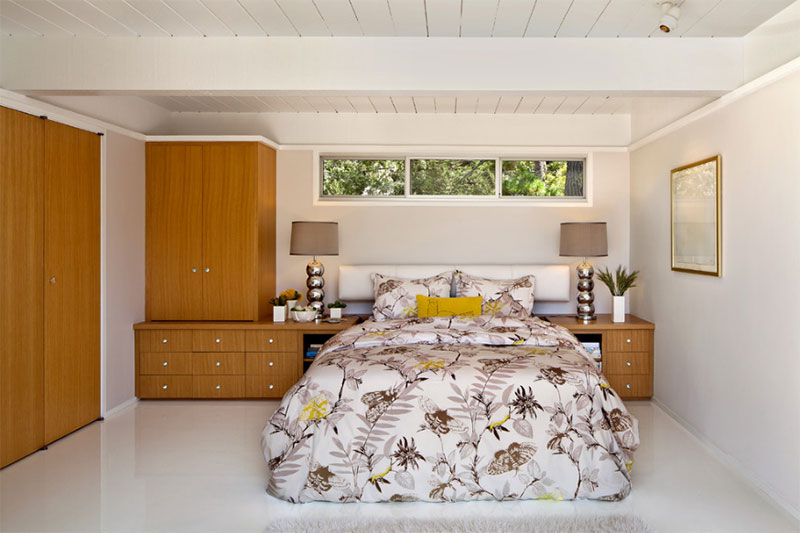 This feels like a hotel room! To maximize space, additional storage was added on both sides of the bed which also doubles as a bedside table. The clerestory windows bring natural light to the bedroom.
7.Retaining Wall 2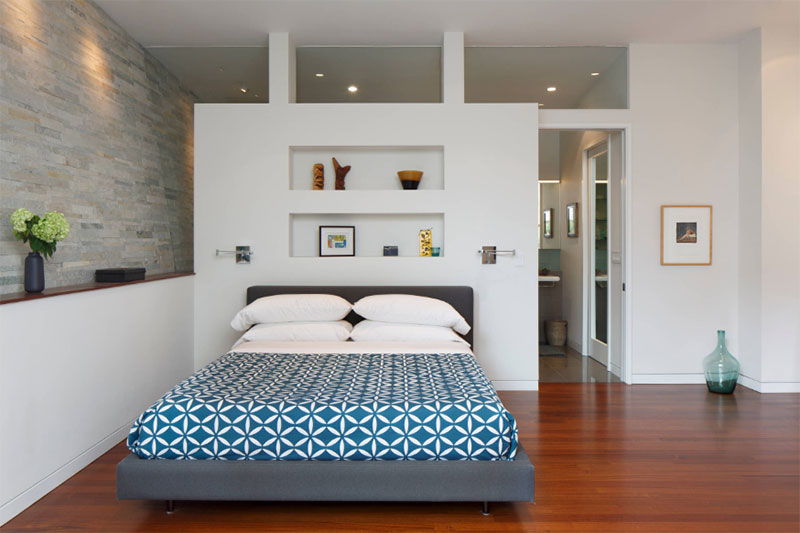 Nothing beats a patterned sheet like this one combined with plain colors all around it! Featured here is a wall divider which separates the ensuite and the sleeping space. The concrete divider also has built-in shelves on it.
8. Brooktree / Los Angeles Mid-Century Modern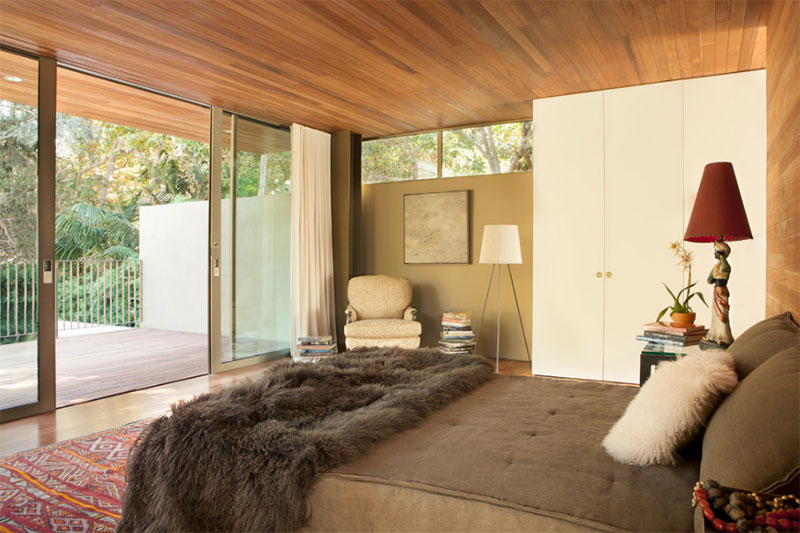 What immediately caught my attention in this bedroom is the fur on the bed as well as the patterned carpet. The rest of the items may look simple but this bedroom is no doubt an epitome of beauty.
9. Laverne 2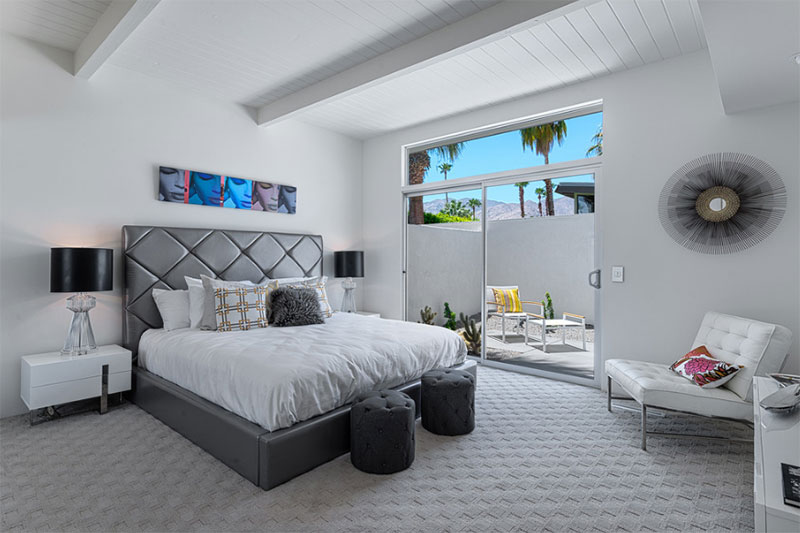 It is indeed true that gray looks luxurious just like what you can see in this bedroom. Different shades of gray is used here but once you look outside, you can see nature's beauty- a perfect contrast the gray colors of the bedroom.
10. Indoor-Outdoor, Midcentury, Los Angeles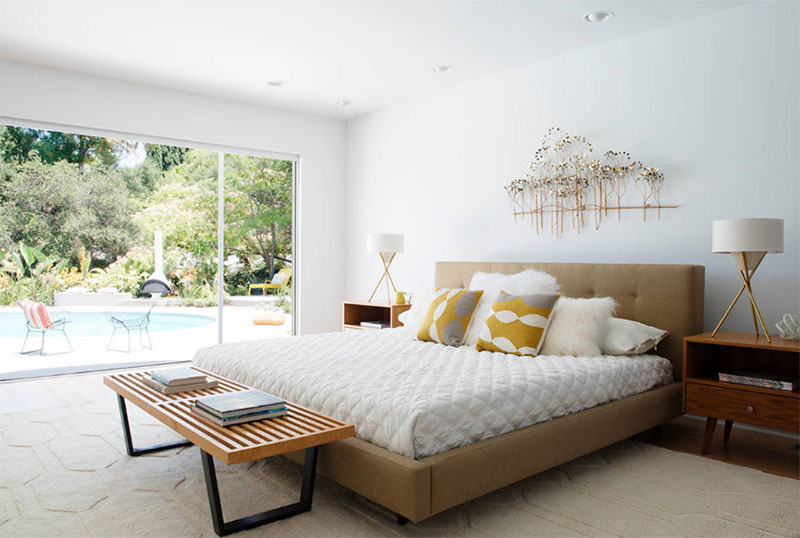 It would surely be nice to have a view like this while in your bedroom. This bedroom looks very comfy and cozy as it used soft bedding and blanket as well as a carpet with a beautiful yet simple design. That bench and the throw pillows brings more appeal to the area.
11. Edwin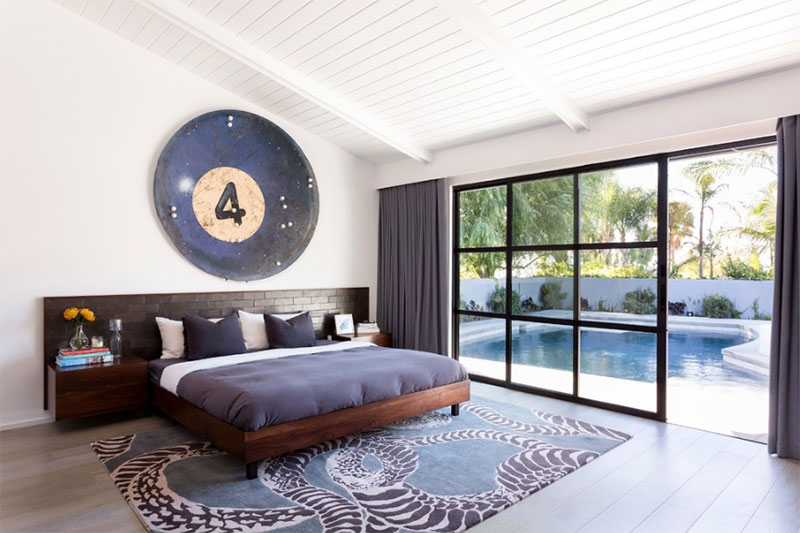 That huge wall decor looks like a giant billiard ball! And it is the perfect decor this bedroom which is spacious but didn't occupy the spaces with much furniture and other items.
12. Mid Century on the Ridge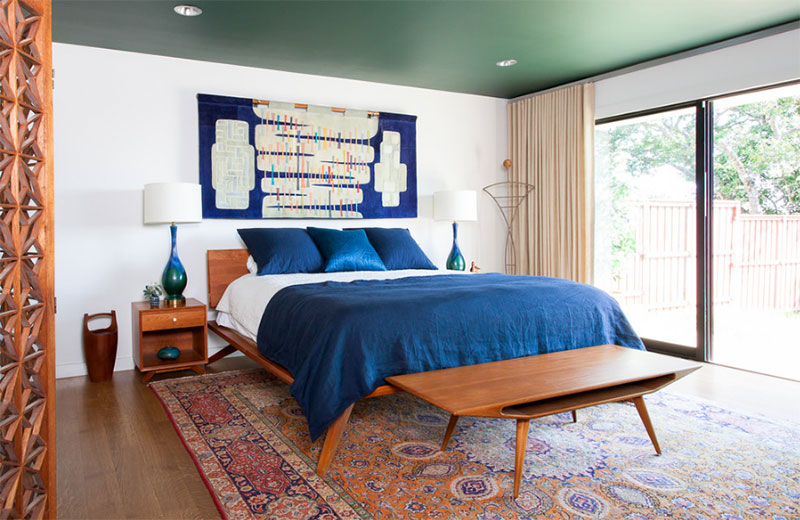 If you love blue, then this is the bedroom for you! Using that color with the wooden furniture in here works really well. And that wall decor compliments with the beddings too.
13. Lakewood Mid-Century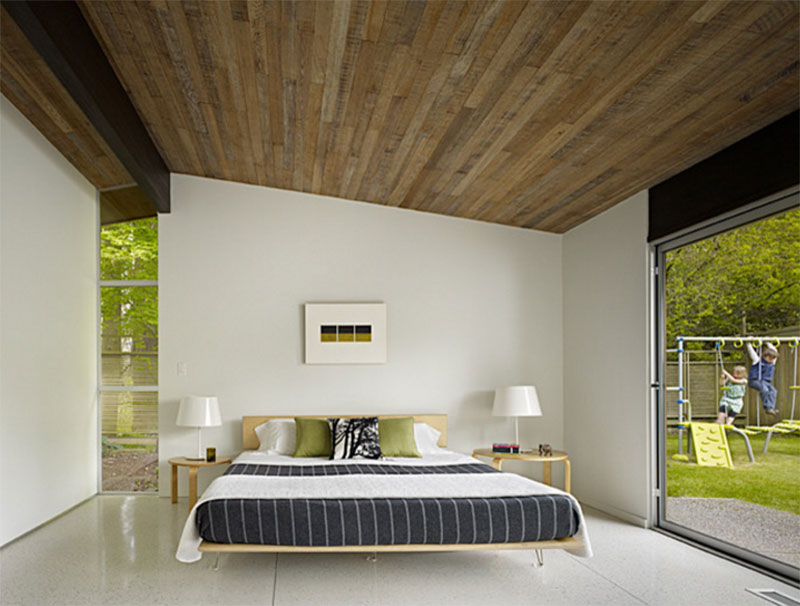 This bedroom connects to the outdoor space which means that one can instantly feel the freshness of the garden once he steps out of the bedroom. The bedroom may be simple but it has an overall stunning appeal.
14. Mid Century Ranch in Whittier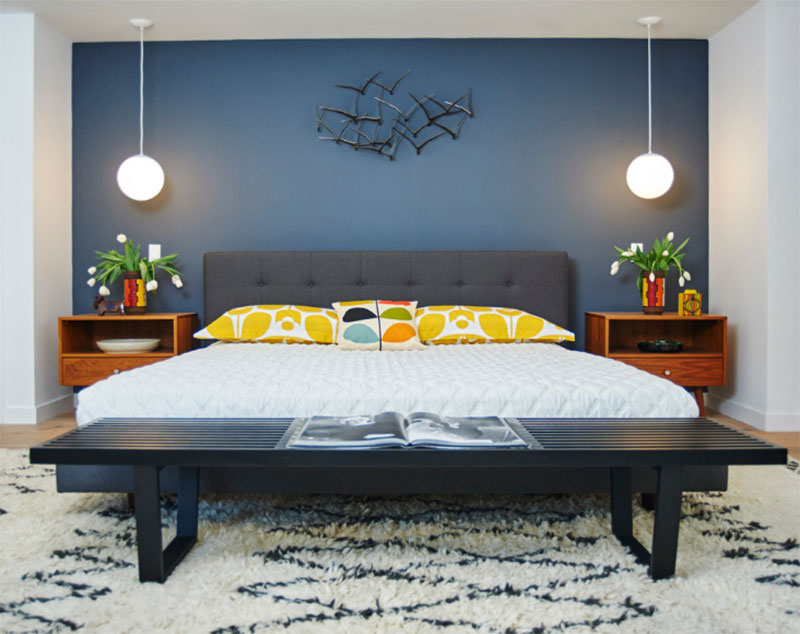 What I like here are the patterns used for the throw pillows as well as the soft carpet. Everything in this bedroom look great together even with a gray backdrop.
15. Retro Revival
Well, all white colors never fail just like this bedroom. I can tell that the owner is a Marilyn Monroe fan but aside from that retro decor, the rest of the items in the bedroom are all modern in style. Nice combination, right?
16. Colorful Mid Century Modern Residence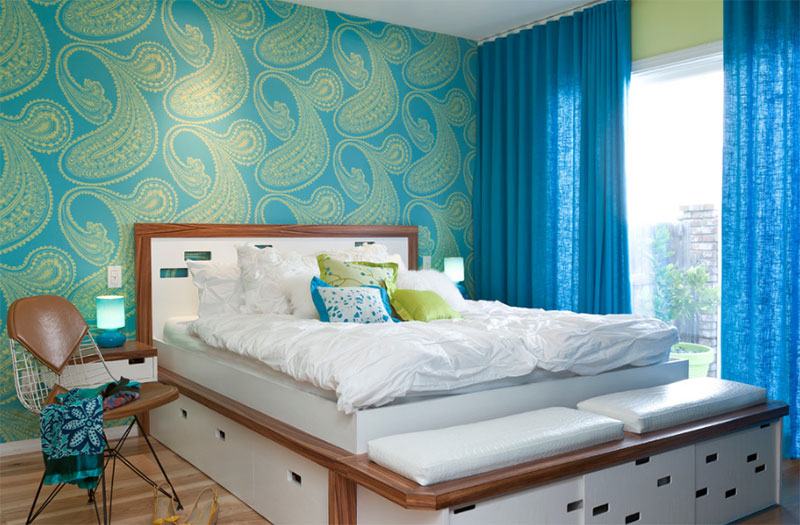 There is an artistic and creative feel in this bedroom as it used patterns on the wall. It also looks cool and refreshing for the eyes with its choice of colors.
17. Hidden Desert South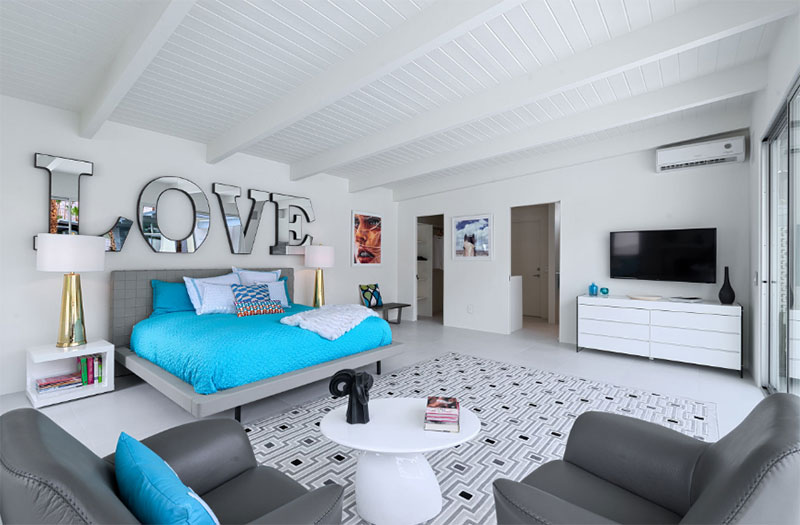 I am digging that mirrored love sign on the wall! And I also like the combination of blue and gray in this white bedroom. This is so chic indeed!
18.Butterfly Beach Villa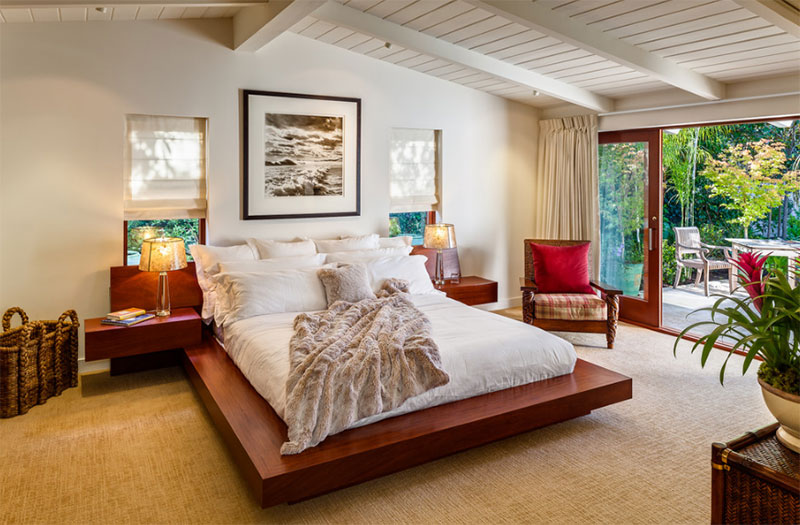 A platform bed with a comfy looking mattress and a bunch of white pillows! It is also nice that the bedroom connects to a courtyard for morning coffee talks.
19. Outrigger Residence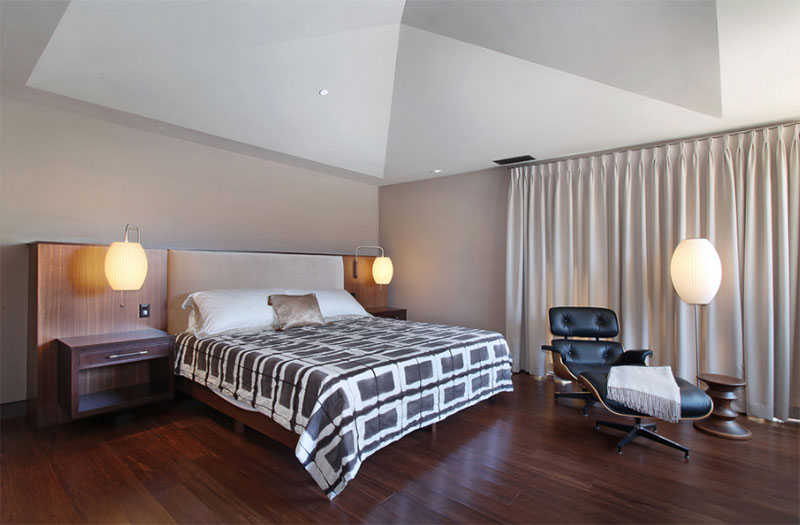 A beautiful yet simple design for a bedroom that has patterns on the bed. But it didn't overdo it by using plain color curtains and other light colored items in the area. And that lounge chair? It is so midcentury in style!
20. Mid-Century Modern Residence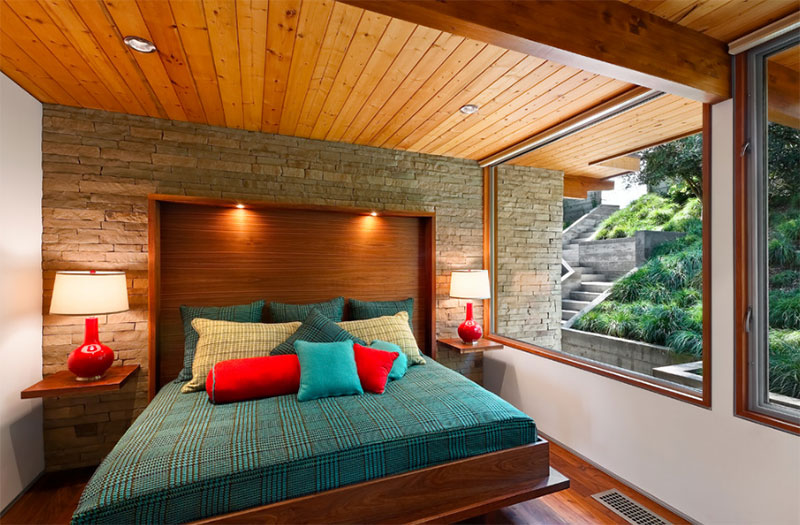 Brick walls and tartan prints create a rustic or cottage feel but this bedroom still managed to leave some midcentury touches in it as it used wood for the ceiling and other parts of the space. Also, aside from the dramatic light from the lamp, it looks really nice with a glass window.
21. Bedrooms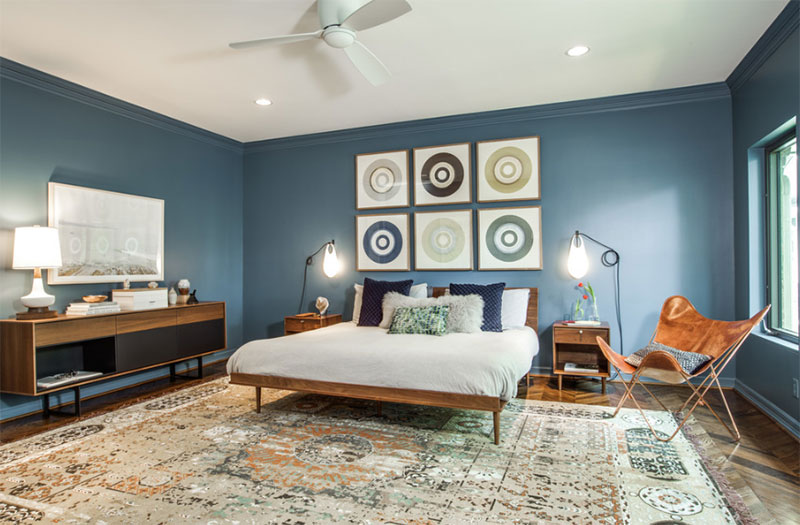 For this bedroom, it used patterned carpet and some lovely modern wall decors. They all look great together even with a blue wall which is not common for bedrooms. Notice also that lovely chair in the corner!
22. Kirkland Green Built (Staging)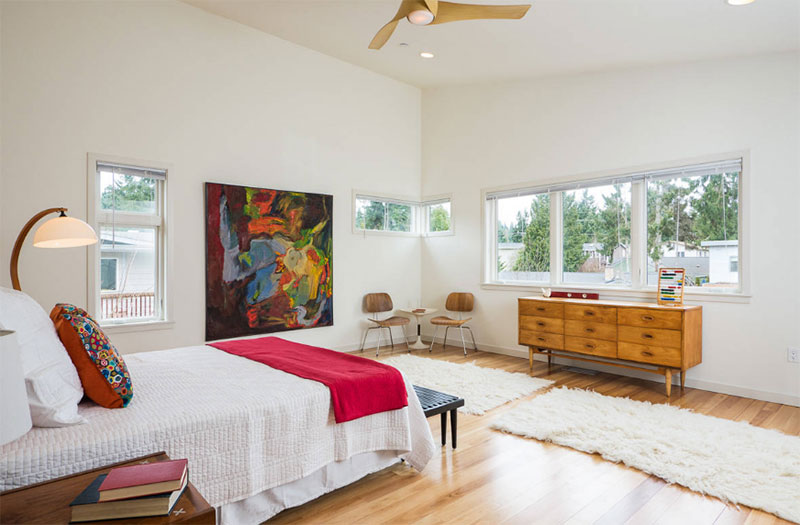 The wall decor immediately attracted my eyes but what I also like here is how everything is being arranged, giving enough breathing space for the furniture. Natural light also flood in the area because of the glass windows.
Don't you love the bedroom designs above? For sure, you will like them because of how colors, patterns and textures are being used. Aside from that, they all look very comfortable and chic as well. Notice also that each one has a different approach but you can still sense the midcentury feel in them. I especially like the bedrooms that used striking colors in them and were able to successfully use patterns in it while retaining a midcentury aura. How about you? Can you tell me which of the bedrooms above do you like the most?