20 Red Bed Linens for Your Bedrooms
Red may be one of the colors that showcase great passion – for things seen and unseen. When we associate this color to materials at home like furniture or even linens for that matter makes it a statement piece. Ever noticed that red is a common color used for accent walls? Whether it is in the bedroom, living room or even in the kitchen, this color is made to make spaces more classy and special.
What we have prepared for you today is a list about red bed linens that is sure to make your beds happier; of course that is not literal, but the bedrooms that will be showcasing today is a bedroom that looks lighter and happier because of the choice used for the linens. Plain or printed, the linens that you will seeing today will surely lighten up your day.
1. Langley Ave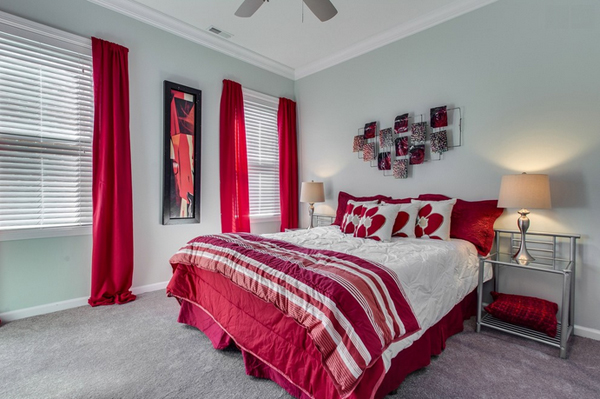 This bedroom in 4743 Langley Ave sure is made brighter because of the red linens and the red drapes, do you agree?
2. Borrego Sherpa and Berber Throw Blanket Set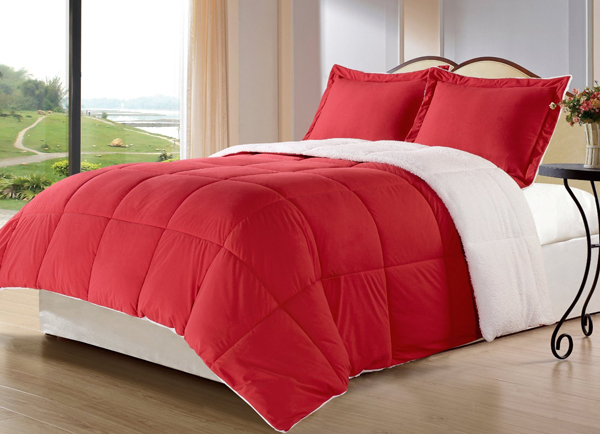 Red beddings and red pillowcases makes this white bed charming and comfortable.
3. Ava Oversized Cotton Quilt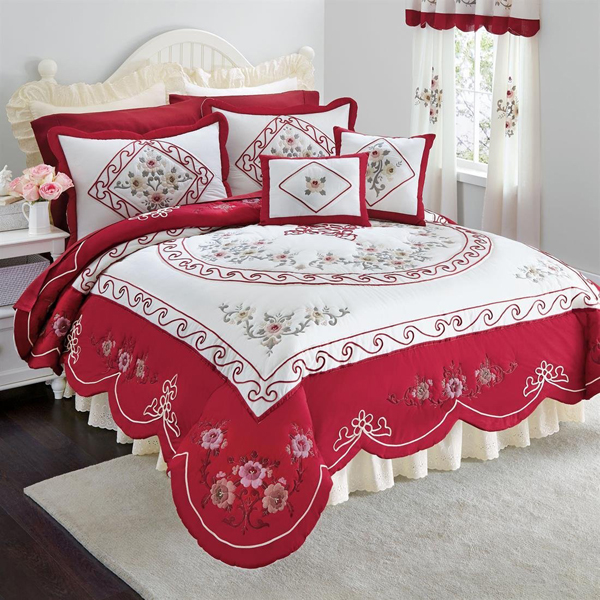 Pretty stuffy bed right? It sure is looking comfortable too!
4. Hilfiger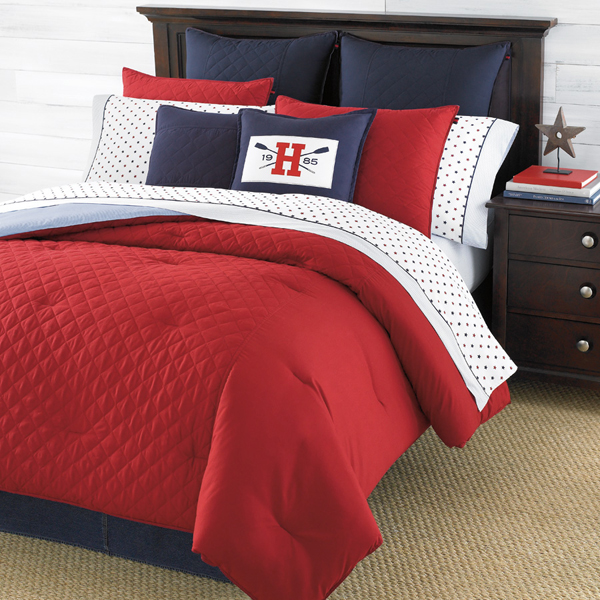 Looks a bit masculine but this will surely be fun for anyone to have!
5. Honeymoon Red Linen Set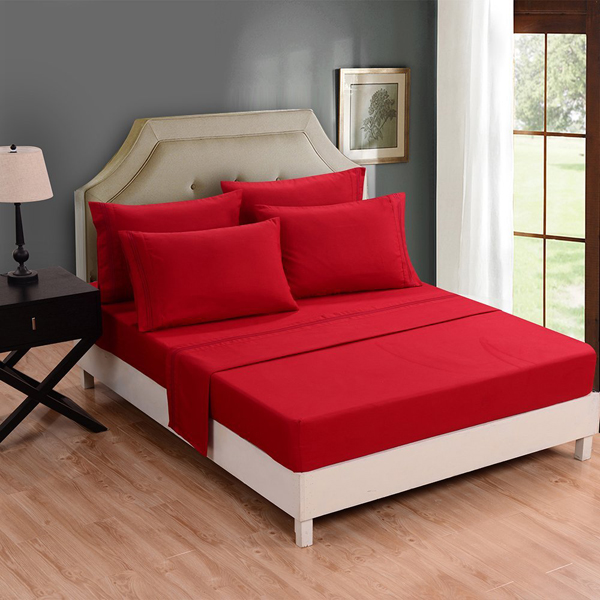 The name of this bedding set sure is ideal for its look – what do you think?
6. King Dawson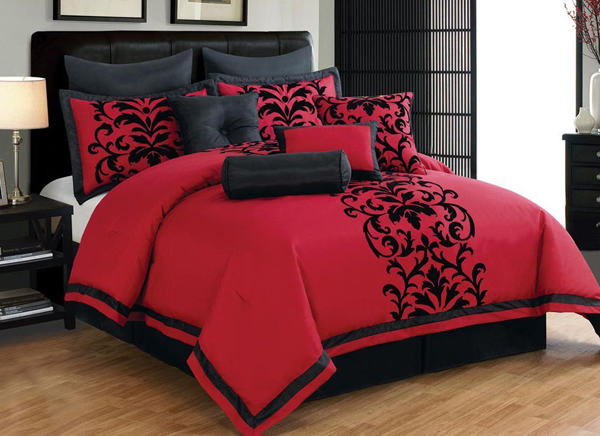 One king-sized bed to go! Take my money already!
7. Lattitude Comforter Set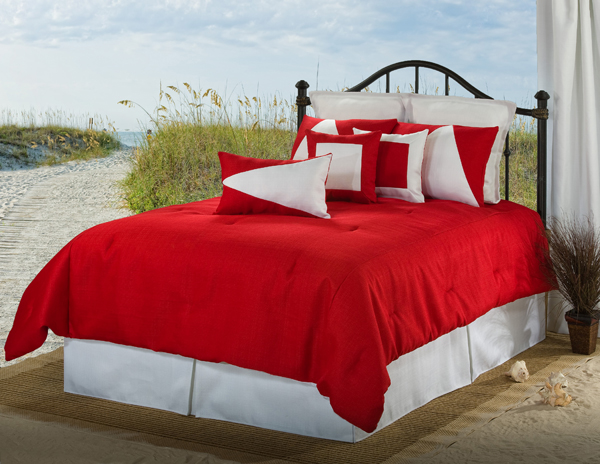 Simple and casual bedding set for any bedroom.
8. Le Vele Roses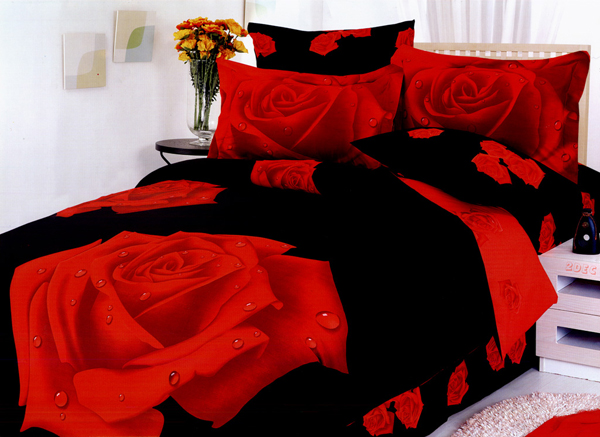 This color combo of black and red always look great – whatever the amount of the colors are.
9. Newquay Red Gingham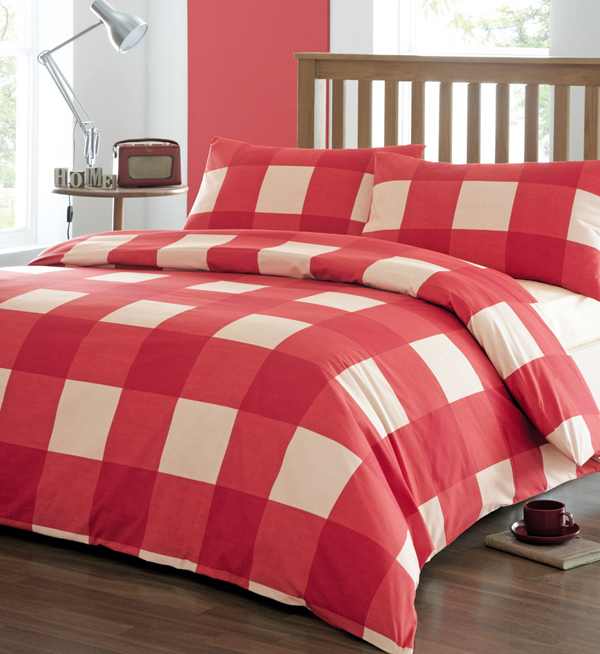 Here is a simpler and more traditional approach to red linens for the bedroom.
10. Plain Red Embroidered Linens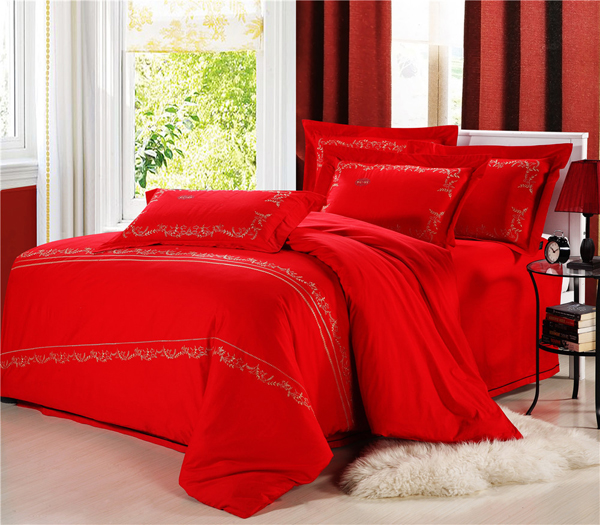 However stuffy this bed looks, it sure is fancy looking and striking!
11. Red Capucine Bedding Range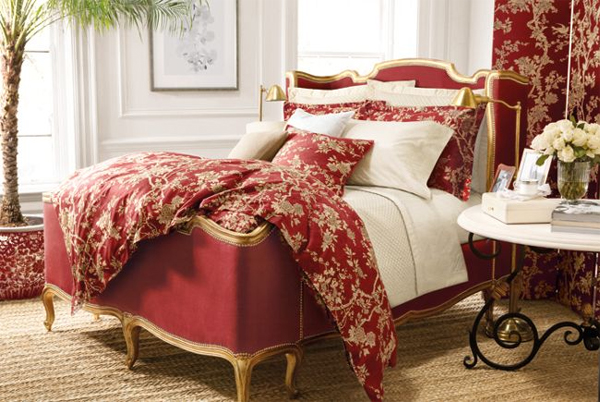 I love the bed and the bedding-divider combo that this bedroom has!
12. Versailles Embroidery Comforter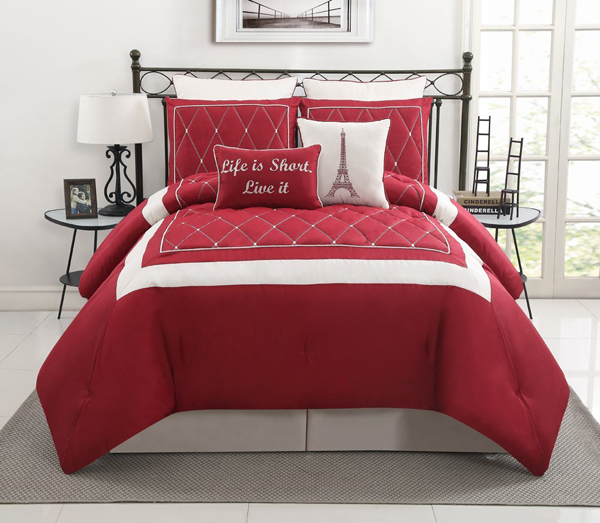 The fun pillows on this big bed sure complements the look of this entire bedroom!
13. Chinese Silk Duvet Covers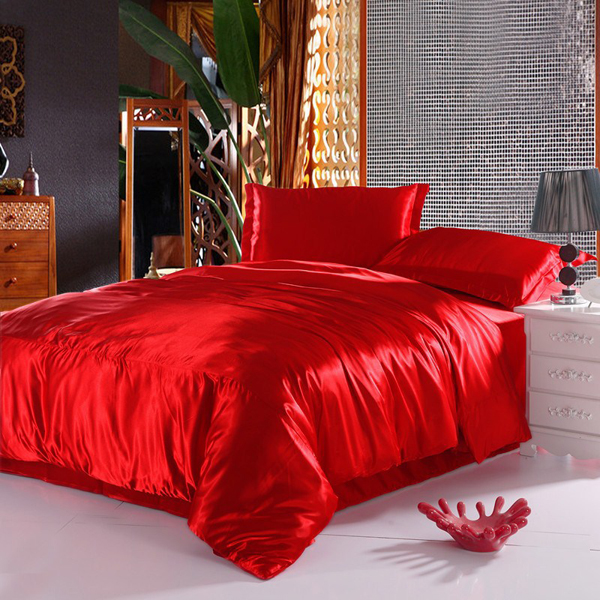 I love the fancy silk finish to this red bed sheets.
14. Creative Red Linens
Ideal for a kids bedroom or a teenager – love the stars accenting the red bed sheets.
15. Gold Feather Pattern Red Bed Sheets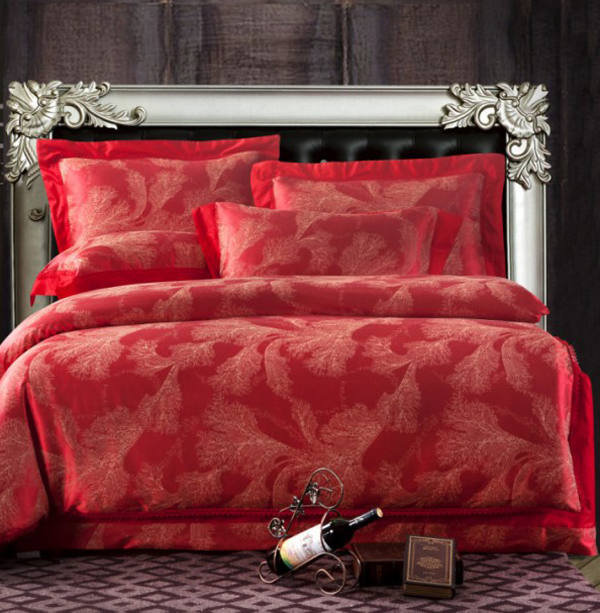 I know that we are talking about linens here, but the headboard of this bed sure looks fancy and vintage.
16. Tencel Satin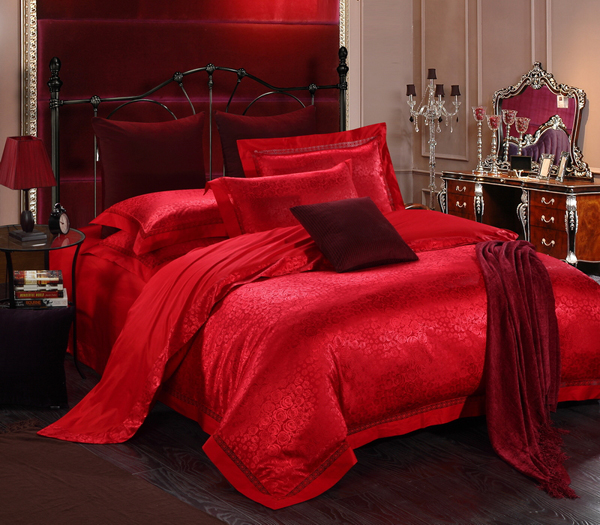 The classic embroidery done on this linens looks really expensive. I wouldn't mind paying more for comfort, wouldn't you?
17. Peacock Phoenix Print Oriental Bedding Set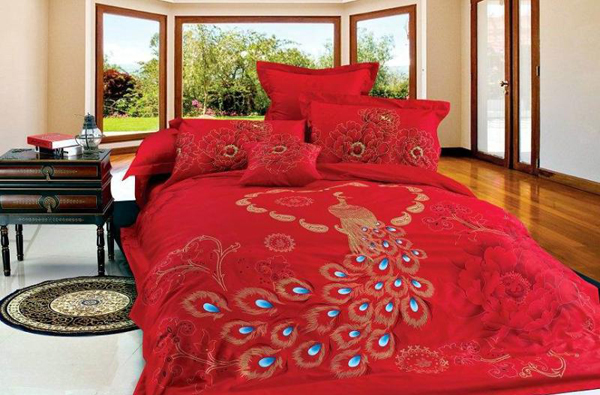 I love the peacock design of this red bedding set! The details on the peacock feathers is really beautiful.
18. Red and Yellow Duvet Covers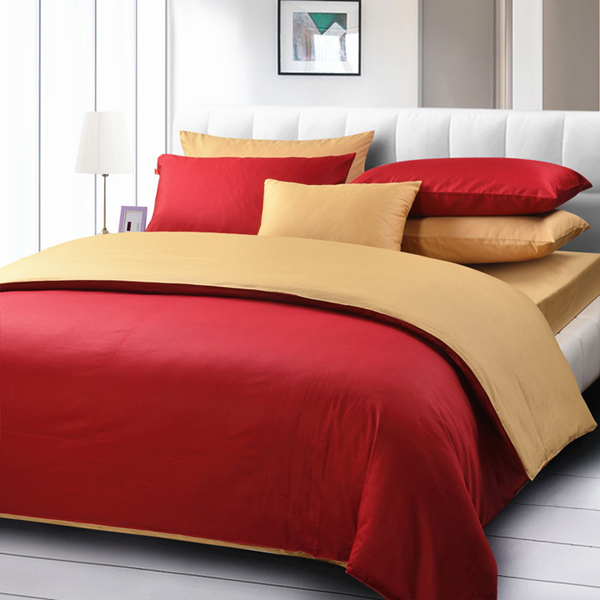 Didn't expect this color combination would look really nice.
19. Red Floral Comforter Bedding Set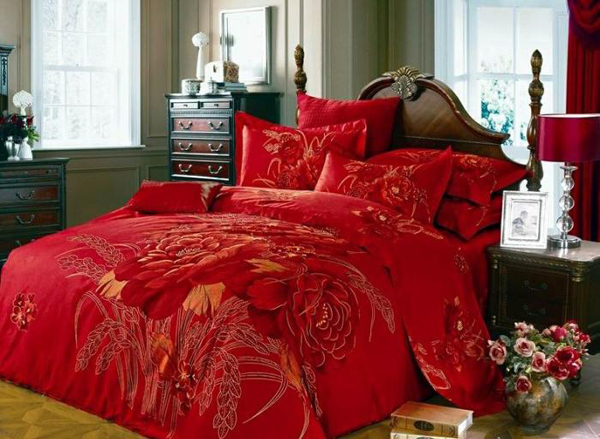 Flowers are usual in red beddings or any bedding set for that matter. It's a classic and sure will forever be a beautiful thing.
20. Yarn Dyed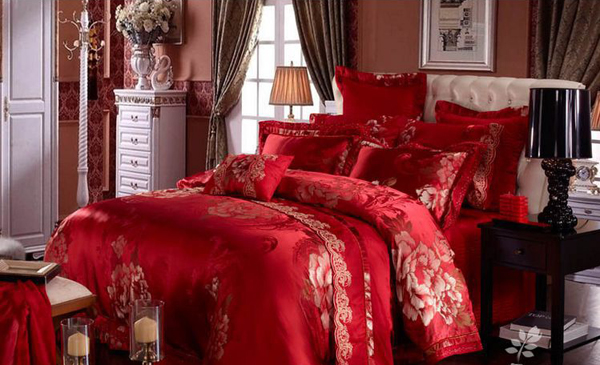 Another floral bedding set in all its glory. Fancy great linens? I know I do.
Whatever the color combination you want for your bedding set; because there are a lot of options out there – there are a lot considerations I know, whether it is the price, the design or designer, the thread count or the color in itself, choosing the comfort is always the worth it move, that's for sure. Check out the 15 Black and White Bedding Sets for more linen inspirations.