15 Modern Vintage Glamorous Bedrooms
Well, if you think you couldn't fuse different styles in designing your bedroom, you are wrong. There are many spaces decorated with a variety of styles and would not just end up as eclectic but would also look stunning. Would you believe that you can actually fuse modern and vintage styles? If you are unsure of your answer, then, take a good look at the images below so you will know how modern vintage space look like. But that's not all. We will feature bedroom spaces that don't just adapt a modern and vintage design but those that also look glamorous and luxurious.
With that, we end up with a modern vintage glamorous bedroom design round-up. You can achieve a bedroom with this theme by combining both modern and vintage items. The glamorous look is usually attained by adding a dramatic chandelier, draperies, wall lights and many others. Now scroll down and check out what we have collated for you today. Tell us which bedroom design appeals to you the most.
Master Bedroom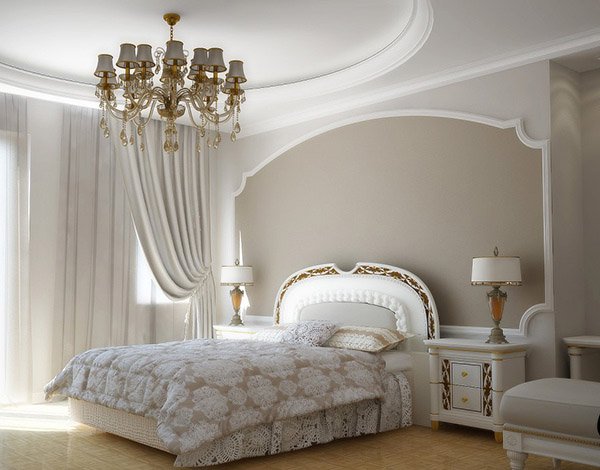 White is beautiful but the addition of gold trims in it made it look even more gorgeous. This is a modern space that adapted a vintage style through its accents and usage of lace.
Bedroom Viz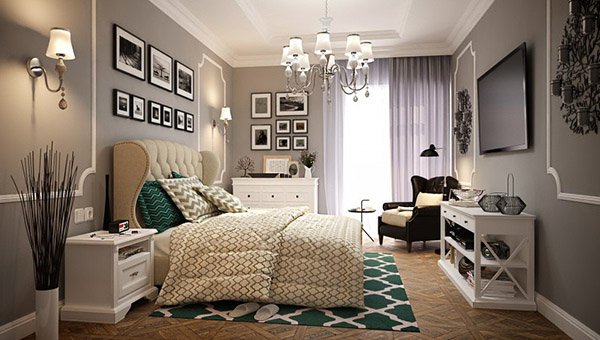 Patterns reign this space as well as framed images on the wall. Lighting gives it the vintage look as well as other wall decors.
The Olivers House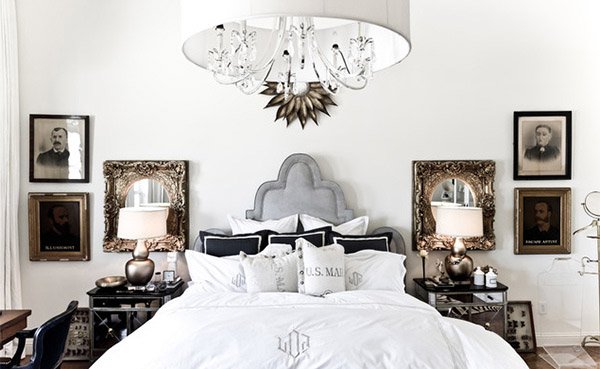 Aside from the shape of the headboard, the wall decors are also distinct in beauty. The bed, lamp shades and the drum shade chandelier are modern elements.
Southern Living Idea House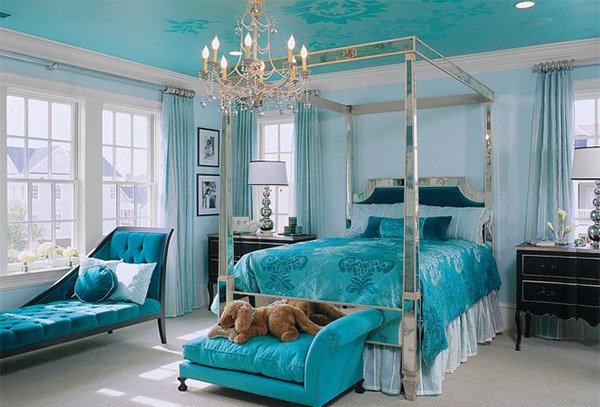 The mirrored canopy bed is indeed stunning in this turquoise bedroom. You can see the patterns that look vintage as well as other decors in it but the space managed to retain its modern appeal.
Bedroom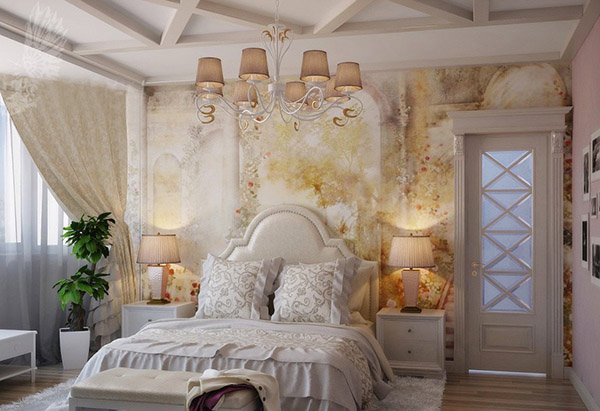 That wall is beautiful! It looks heavenly especially when paired with white bed and beddings.
Master Bedroom Kelapa Gading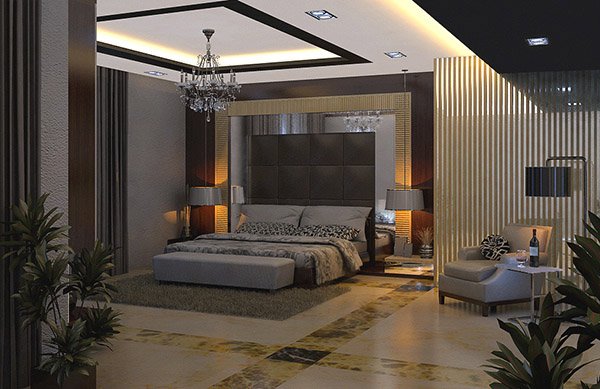 Modern bedroom in gray with a subtle touch of vintage style seen in its use of patterns and a chic chandelier.
Main Bedroom 2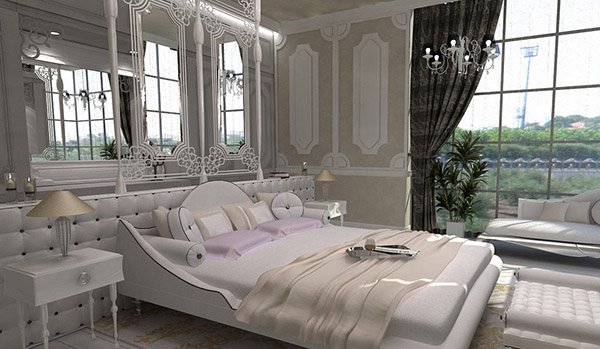 A glamorous bedroom with etched glass design on the headboard area. This is one white bedroom that would make your jaw drop due to its beauty!
Bedroom Interior
Damask wall accent and a lovely chandelier- these are just some of the features of this bedroom that would move you to admiration. The modern bed and lampshades add to its charm.
Our Interior Design Customers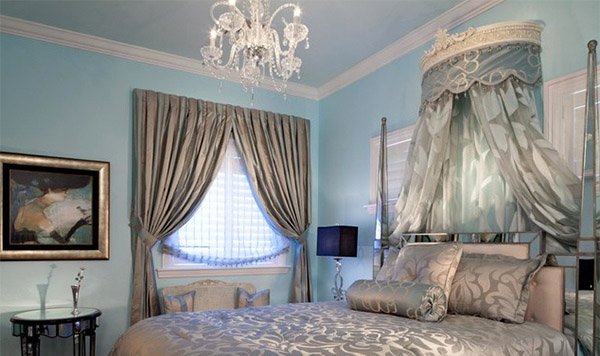 A bedroom fit for a princess in silk gray fabrics. But you can still see its modern, vintage and glamour mix.
Barroco Vintage Bedroom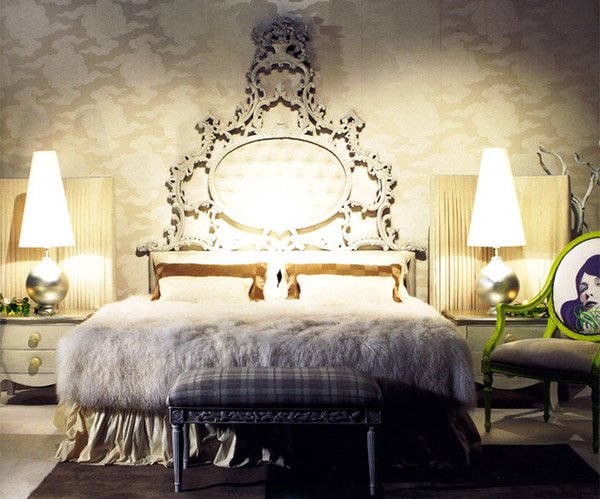 We love that headboard and the lampshades! Even the wall has a beautiful design.
Three Bedroom Turnover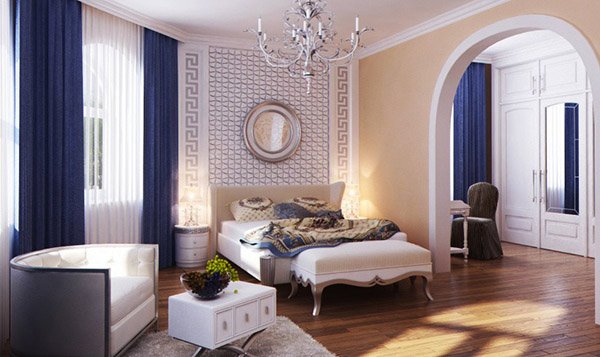 Printed fabric on white and beige modern bed is highlighted in this bedroom. Note the attractive patterns on the wall too!
Vintage Bedroom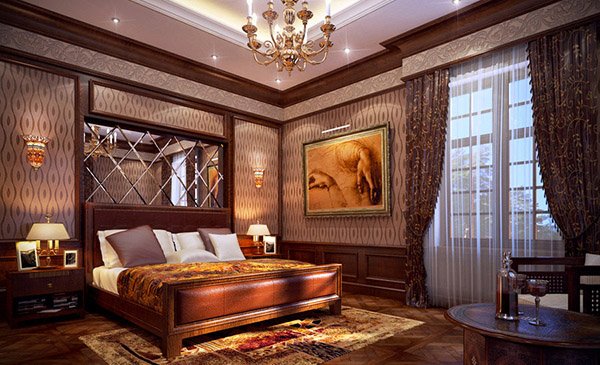 A brown vintage bedroom with some modern touches in it from the bed.
Teen Girl Classic Bedroom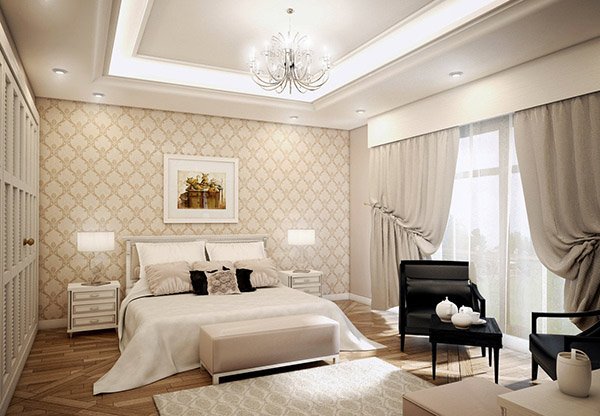 The black and white combination of this bedroom is charming! Can you tell us which element is modern and vintage?
Istanbul Nights Bedroom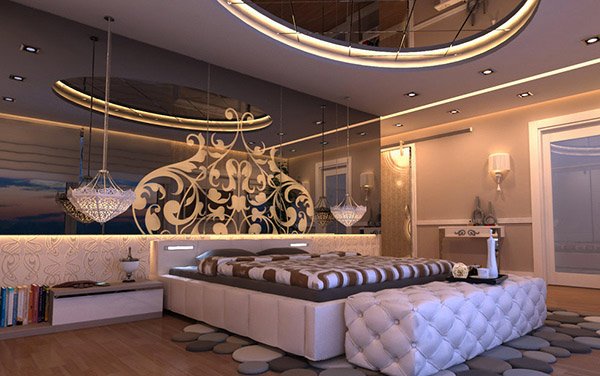 Mirrored wall with glass etching, area rug with circles, lace-like pendant lights, patterns on the bed cover and other elements in the bedroom made it look totally glamorous!
Classic Bedroom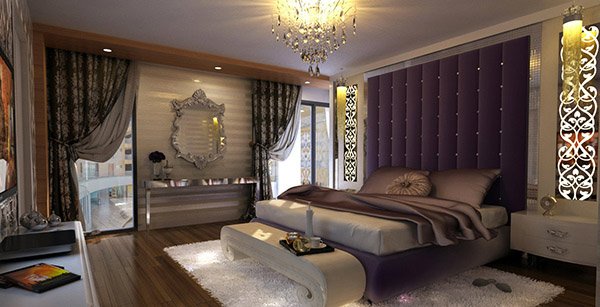 The vintage mirror and patterns in it looked perfect with the color scheme of the bedroom with modern furniture.
We honestly love this kind of bedroom! It sure is a fusion of the latest trend and the historic style of designing. But as you add glamour to it, it appeared a lot more stunning and attractive. Well, others might consider this over designing but for some, this is their ideal bedroom. Anyway, each of us has varying taste, so you can choose which interior you want for a bedroom. You can always choose from modern to classic, contemporary to vintage and whole lot more! You can even design one with themes like a nautical bedroom or whatever kind of bedroom you want. Remember, the bedroom is your personal private space, so you can give it a personal touch too.