15 Wonderful Bedroom Closet Design Ideas
Okay, believe it or not, there is this little part of ourselves who are obsessed in organizing. And who does not love closets? Today, we will be showing your different bedroom closets that can serve as inspiration for you guys out there who are interested in getting one done for your homes. We're talking about walk-in closets; this is of course when you have enough space to add one. But for those of you who would like to update the look of your existing closets, you will be able to see some of the closets below a bit interesting.
There are pretty much a lot of things we can combine to make sure that all the items that needs to be stored have a little space in our closets – like our shoes, bags, delicates, clothes, and even important paper works. Below are 15 Wonderful Bedroom Closet Design Ideas which we have compiled to make sure everything is in order. Let's take a look.
New York Traditional Bedroom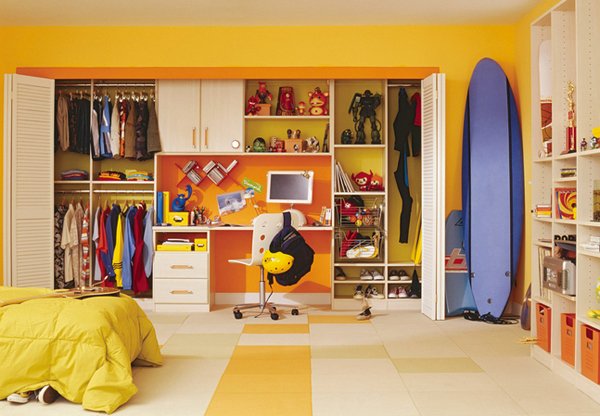 Funky and colorful bedroom closet which would definitely work for anyone we know. Having a colorful bedroom is not for everyone, but the show of bright shades make this bedroom really fun and happy.
Yve Modern Closet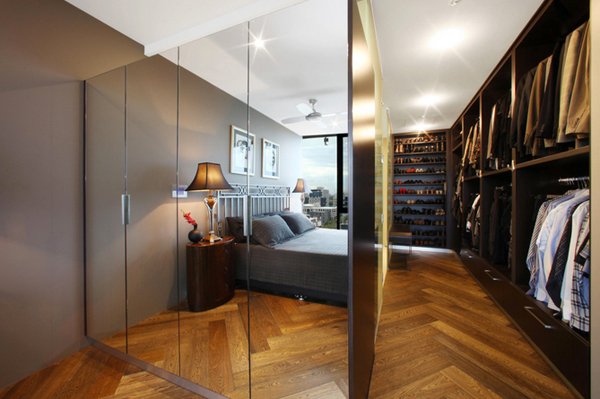 We like this bedroom, not only because it looks really class and well-planned, but because of the stunning closet space it has! Anybody, man or woman would love to have this.
Raleigh Rustic Bedroom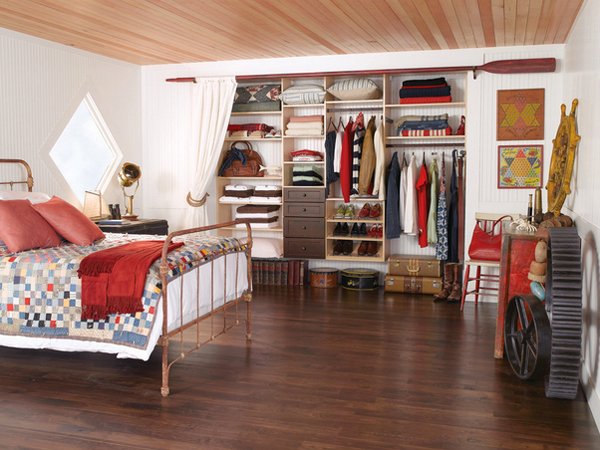 Another fun closet design from California Closets. Open shelving makes it easier to pull out things that you need, when you need it.
New York Modern Bedroom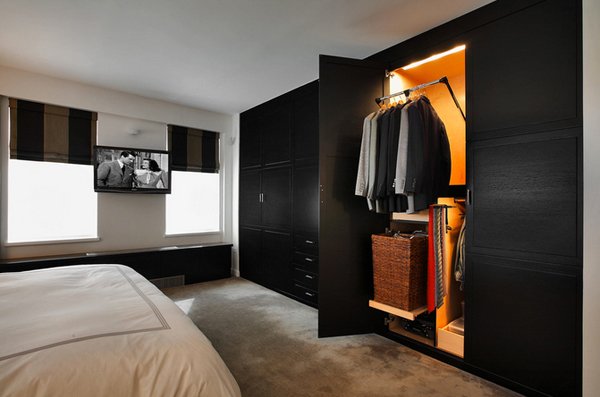 Isn't it amazing how Kitchen Designs by Ken Kelly has its name when in fact, these designers actually plan homes and specifically closets? This space is fun, sleek and sort-of-masculine because of the color choices, but this one sure is pretty.
New York Traditional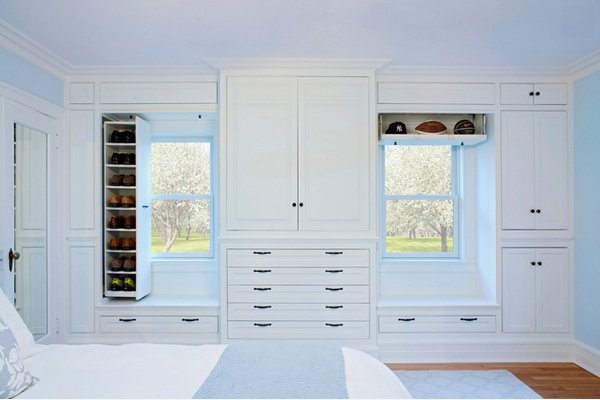 Look at how smart this part of the house was maximized! The closet was inset in the windows so that the area will be used well. Adding a lower cabinet serves as seating for the homeowner.
Raleigh Traditional Bedroom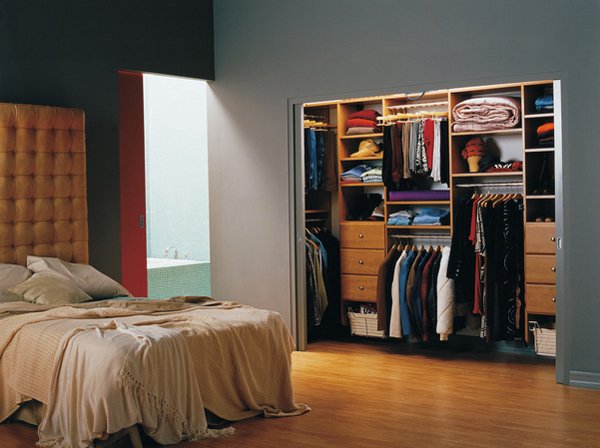 Here is another example of how a smaller closet space is maximized for this traditional bedroom.
Bedroom Cupboard Design Pictures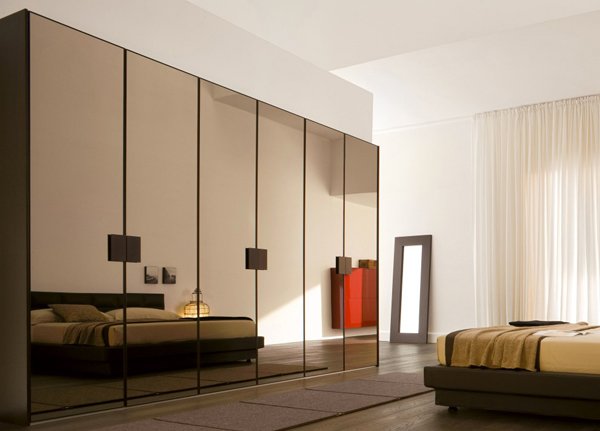 This champagne-colored cabinet looks extremely stunning. It does not only store your clothes, but evidently, you can also see yourself in it.
German Walk-in Closet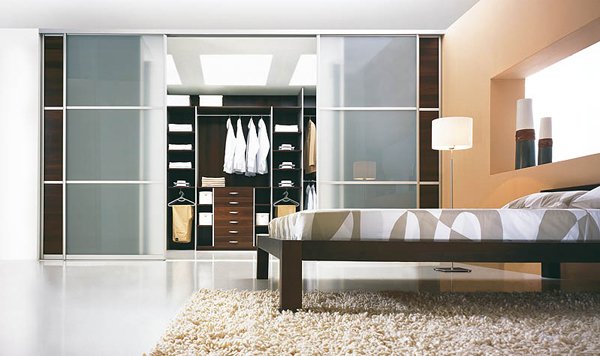 Sliding door for closets is always a great idea because it saves space instead of using the usual doors. Using glass is a good move because you can see the clothes on the other side.
Missura Emme Bedroom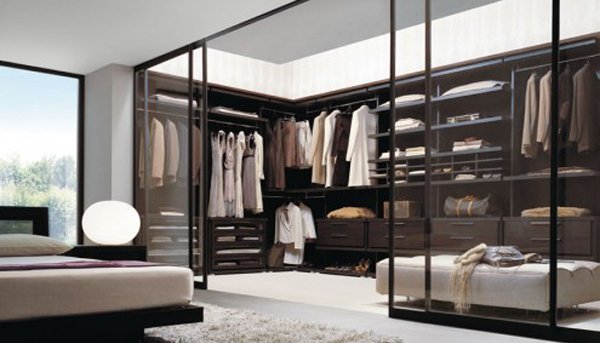 Another example where the use of glass sliding doors were practiced. Using dark wood, the closet area looks extra stunning and definitely classy.
Odea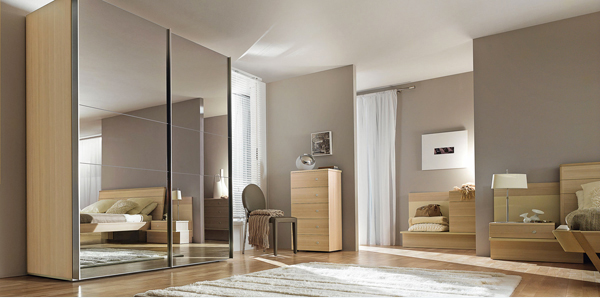 In this picture, we see a stunningly shiny closet that stands floor-to-ceiling. The color of the cabinet is similar to the floors and complements the color of the walls.
Walk-in Wardrobes Bedroom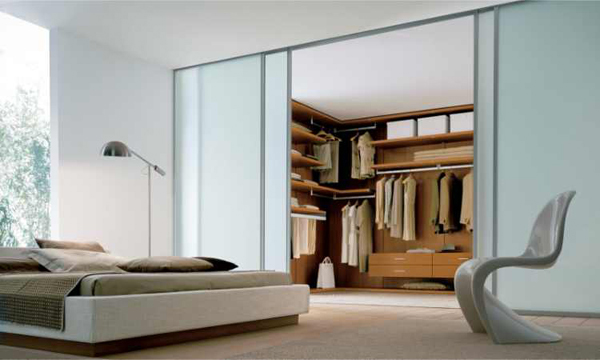 Spazzi did a great job in achieving a modern walk-in closet that complements well with the bedroom itself. There are times that homeowners prefer a walk-in closet that practically brings you to a whole new place.
Walk-in Closet Gallery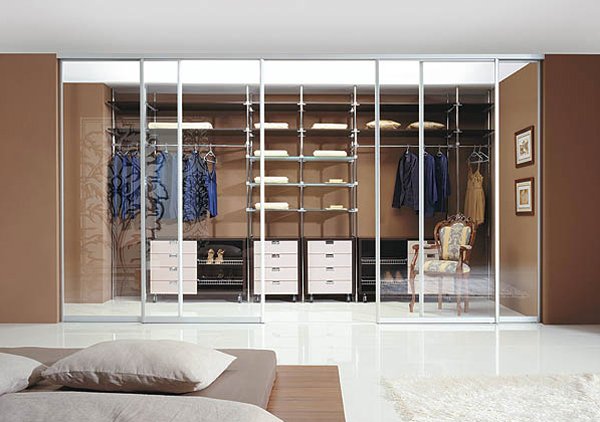 We can see that Komandor has designed a modern and sleek walk-in closet. We can imagine how our tiny spaces in our apartments or homes can actually be done into walk-ins because of this picture.
Valamb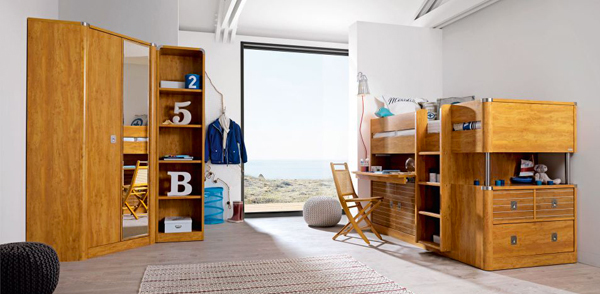 In this sample, we have a single wooden closet that is made of the same material for the bed that we see on the right side. The material is pretty much interesting and notice that by adding open shelving, the bedroom had more storage – well, aside from all the storage we see on the bed itself.
Modern Closet Idea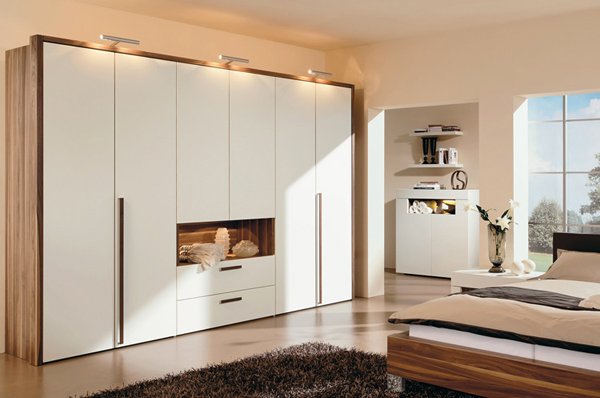 Lighting is pretty evident in this closet. Note that even when this is not a walk-in closet like some of the other photos in this list, the designer made sure that the closet is well-accounted for like the ones it contain.
Brown Walk-in Closet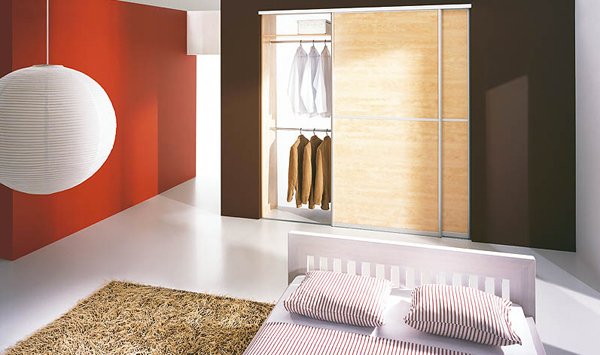 Maybe it's the lantern and the colors that were used in this bedroom that makes this space seem more Asian than it should be. But, we're sure that you will agree that this bedroom has a subtle way of keeping its clothes a secret.
Always remember to keep your closet in shape by treating it like a small room – whether this is walk-in closet or an ordinarily pretty cabinet. Remember to pay attention to lighting, wall color and floor coverings. These are little things some homeowners forget to take into consideration. So, don't forget to comment below and tell us what you think about the list, 15 Wonderful Bedroom Closet Design Ideas and also walk-in closet designs. Have a great weekend!