Before and After: Elegant French Country Master Suite Renovation
There are some changes in the family that could urge us to also change some parts of our homes. There might be a new baby or the kids are already big and others. But for some, they just need an update for their private spaces to feel more relaxed and to get that deep slumber they want in a space that fits best their lifestyle and design preference. This is what happened to a couple who wanted to have a better master bedroom after they had their second child. I'd assume their bedroom will be used by the second child and they need a new room for themselves.
Sheila Rich came to the rescue and used a former sitting room as the master bedroom. After the makeover, the master suite turned into a whimsical French Country private hub for the couple. The suite included a sitting room, bedroom and bathroom. For sure, this is something every couple dreams to have. Let us take a look at a before and after showcase of this master suite.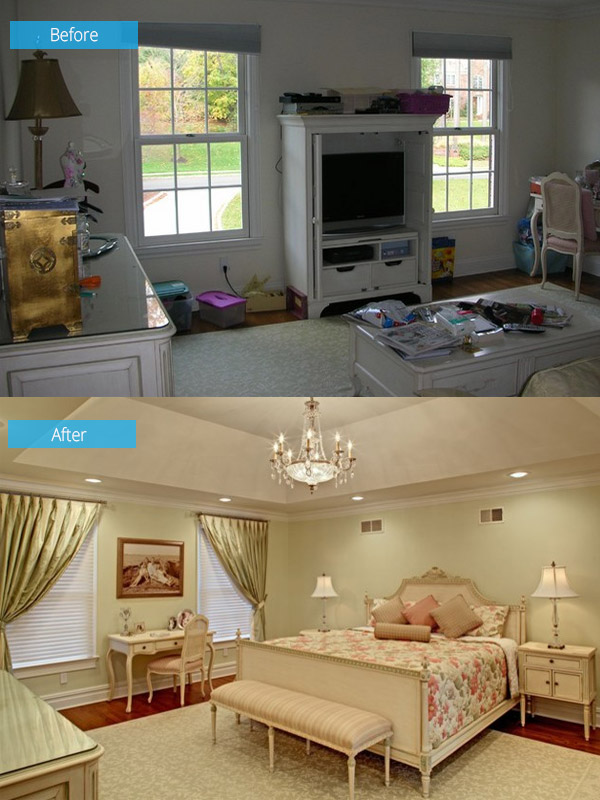 Rich saw that the design of the sitting room is perfect for a master bedroom especially with its tray ceiling. She then brought in a king-size bed, dresser and all the other things needed for the bedroom. She used the favorite colors of the wife which is pink and green. The bedroom got an elegant French Country look that no one can resist.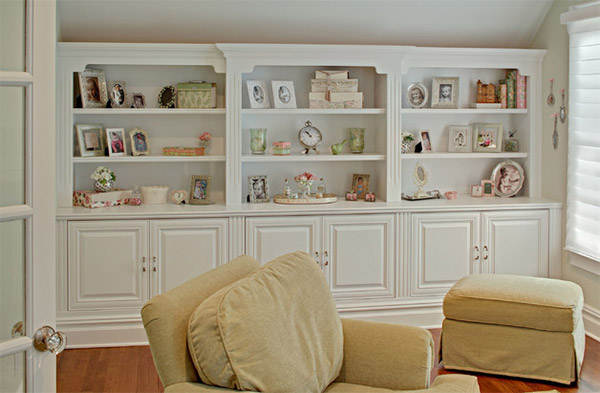 After adding a corridor with walk-in closets on both sides, there was space left for a sitting room. Storage spaces were also added built-in the walls.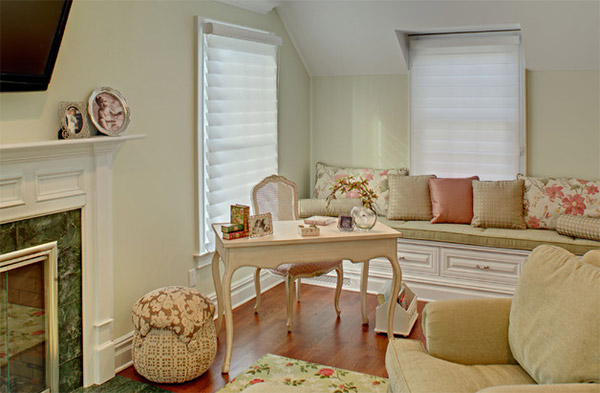 With a sitting room, the couple can watch TV together or just have a private time together.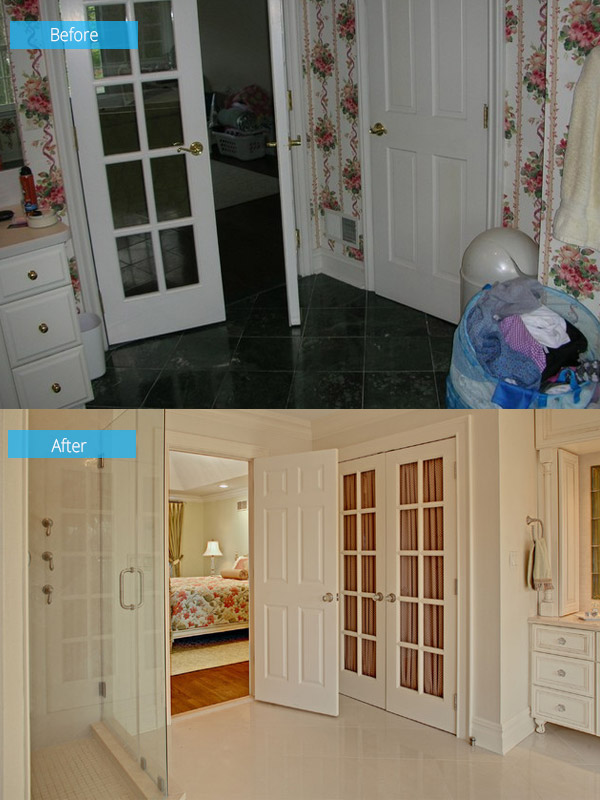 Before, the area that leads to the bathroom wasn't really beautiful. French doors also did not offer privacy to the bathroom. Hence, it was replaced with a smaller wood paneled door. The French doors were then used for the linen closet.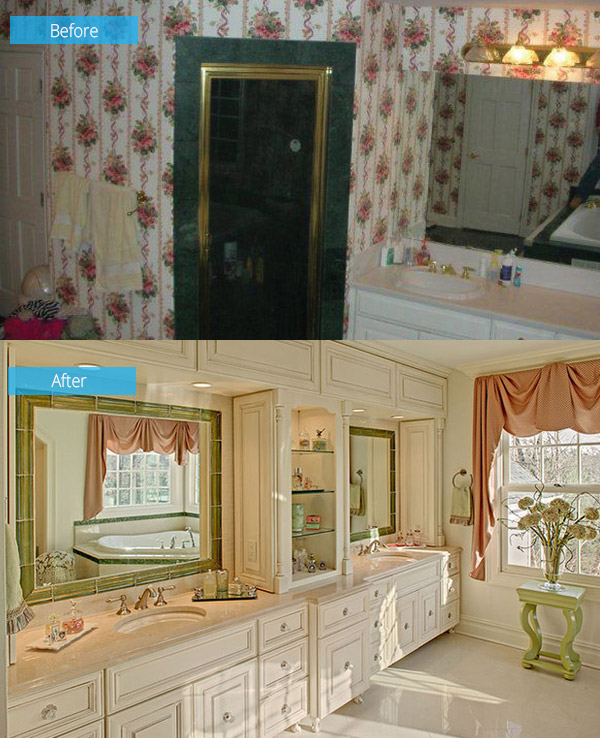 Notice that that floral wallpaper was removed too which made the area look even neater and prettier. Glazed ivory wood and classic cabriole legs are gorgeous details of the vanity including the green tiles around the mirror.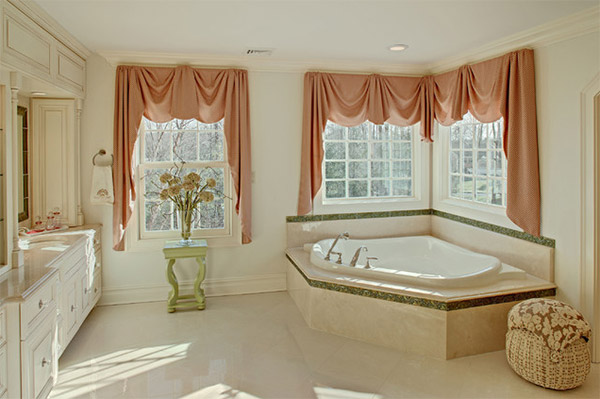 To replace the old sharp-edged version of a tub is a more child-friendly corner tub. What graced the windows are beautiful silk-like synthetic curtains that could hold up steam, humidity and temperature changes. It is nice too that they are able to get a good view outside.
I'd say that this French Country master suite renovation is really good! I like the new lightings from chandeliers to flush mount. The color combination is also stunning as well as the choice of furniture. But what I liked most is how the former sitting room was divided with a corridor, walk-in closet, new sitting room, bathroom and bedroom. Great renovation indeed!