25 Contemporary Bedrooms with Animal Fur
I have always wanted to have fur for my bedroom! Why not? They are pretty, looks really comfortable and very Instagram worthy! Plus I have seen baby picture wherein they are sleeping in fur for their photo shoot! I have a baby nephew who is 3 months old and I really want to get some cute fur for me to take photos of him with it!
Today, I will be showing you a couple of pictures that have fur in them – usually they are blankets, area carpets, cowhide and there was this one bedroom with fur chairs. I know that when you want beautiful things you actually have to be ready to spend – I'm sure that we will be able to find nice fur finds if we just know where to look for them. Am I right? Well, here you go, check them out!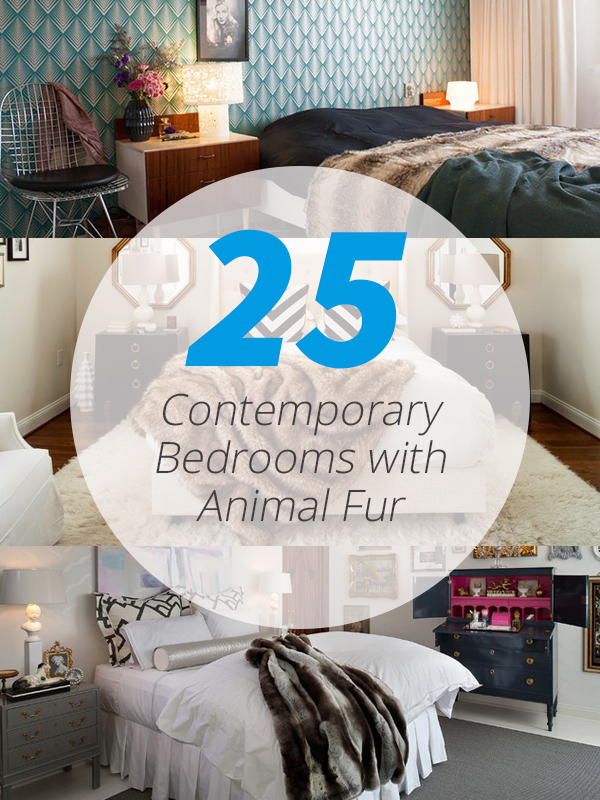 1. Barocco Bedroom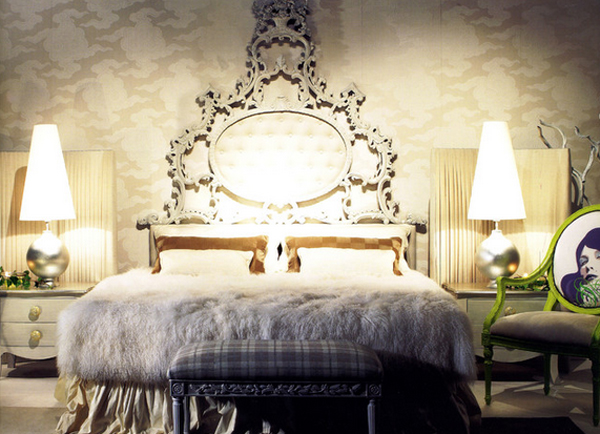 This bed is definitely my favorite in the list that is why I placed it in number 1! The headboard sure looks stunning and grand paired with a lovely fur bedding.
2. Boars Hill, Oxfordshire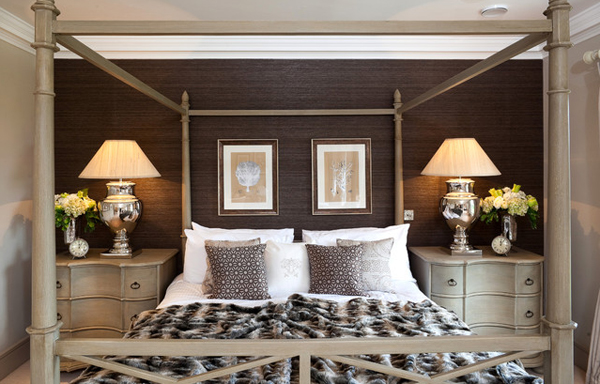 Four-poster contemporary bed that is in the middle of this symmetrical bedroom space!
3. Bracknell Gardens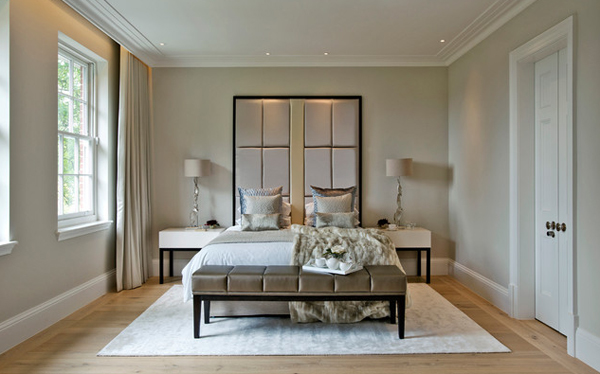 The headboard sure is simple and contemporary that sure makes this space pretty.
4. Brooktree Bedroom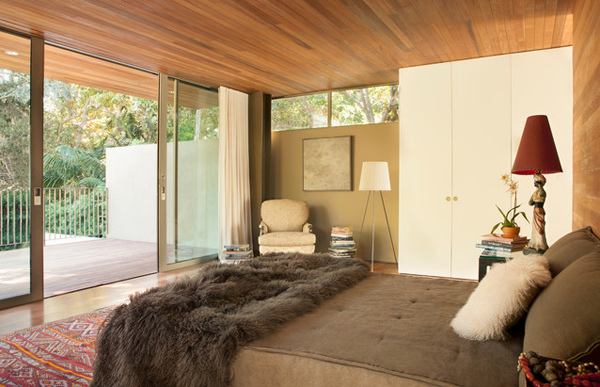 Having a door in your bedroom opening directly to your garden is rather beautiful and appealing.
5. Campion Platt Bedroom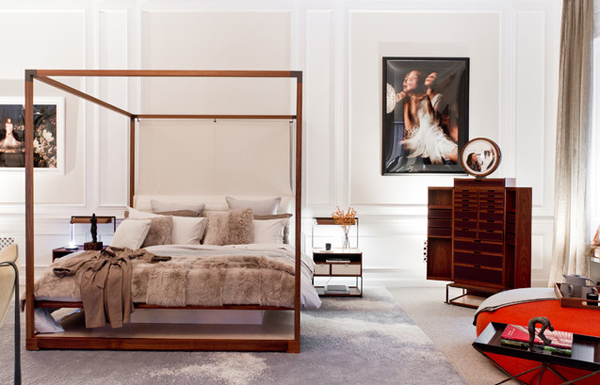 This bed looks really pretty! In this big bedroom, this bed sure makes this space more awesome.
6. Contemporary Bedroom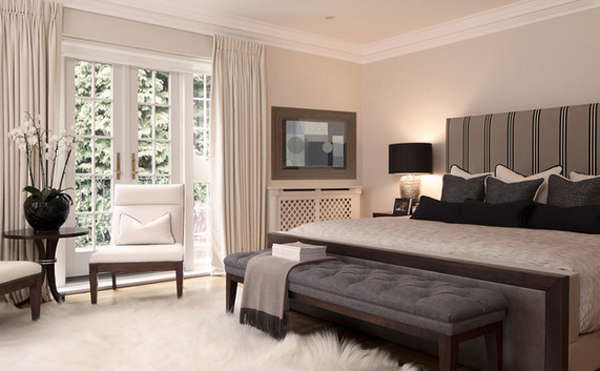 I would love to have a carpet like this! It's like walking in the clouds!
7. Dallas Mid-century Bedroom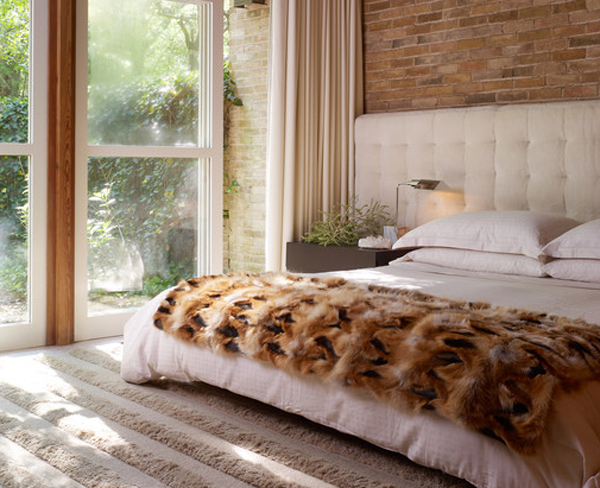 Notice how the fur complements the brick wall? I like how it does that.
8. Funky Fresh Basement Bedroom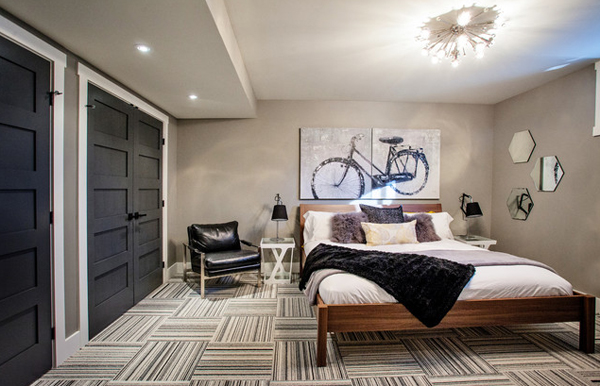 I'm betting this bedroom belongs to a guy, but the mirrors on the side sort of confuses me a bit.
9. Glam Whole House Makeover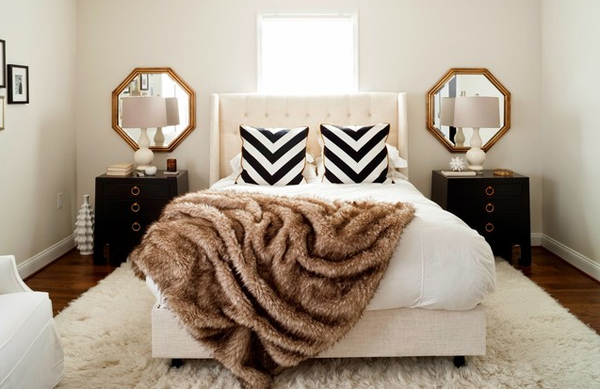 I like how symmetrical this bedroom is! Everything inside this space is really pretty.
10. Kensington Apartment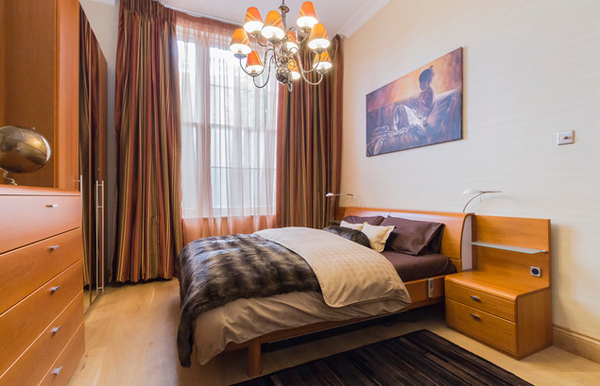 The woodwork in this apartment is actually cute.
11. London Contemporary Bedroom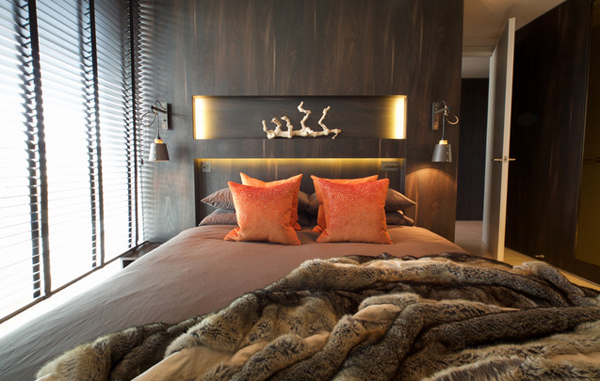 Nice bed right? The headboard that serves as a divider sure is functional and pretty.
12. Los Angeles Contemporary Bedroom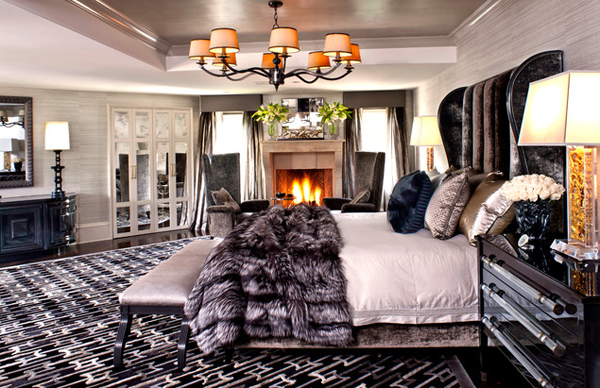 This contemporary bedroom is all classy and sophisticated with the color scheme and texture presented to us!
13. Mediterranean Heaven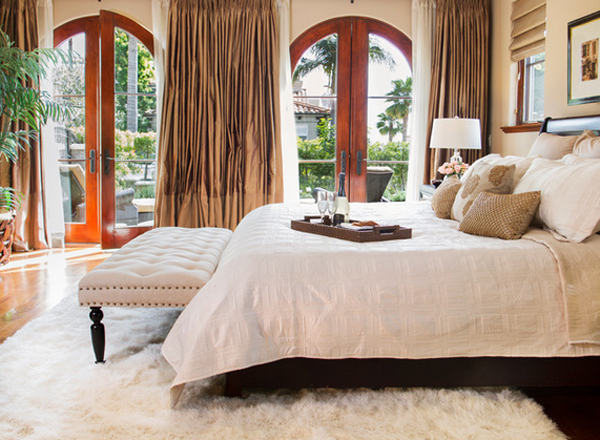 Another example of a bedroom with the cloud-like fur carpet! I like this!
14. Near to the Forest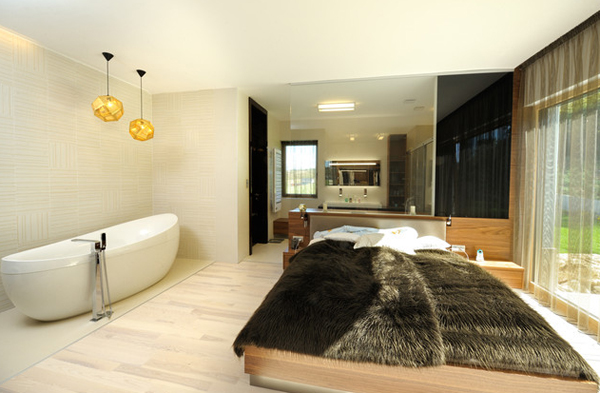 The way this fur is arranged in the bed is kind of creepy, I can't explain why I actually feel like it. Haha!
15. Neo Bankside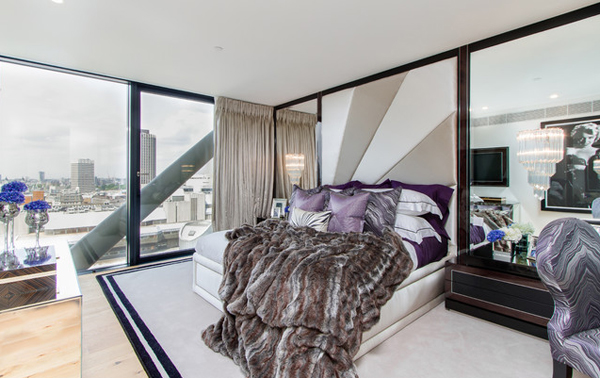 This bedroom arrangement reminds me of California King Bed by Rihanna. The design of this space is really lovely!
16. NYC Modern Bedroom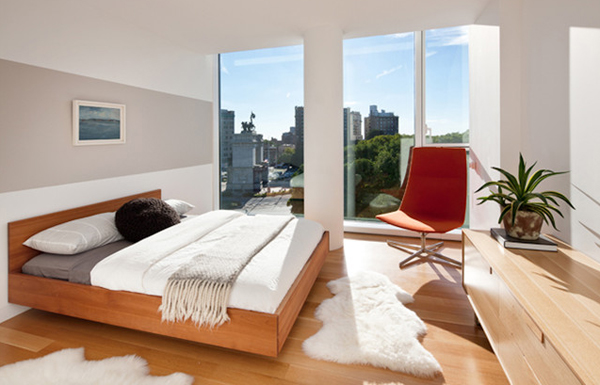 Using cowhide instead of a full-length carpet can usually work out well.
17. Oakwood Court in Holland Park, London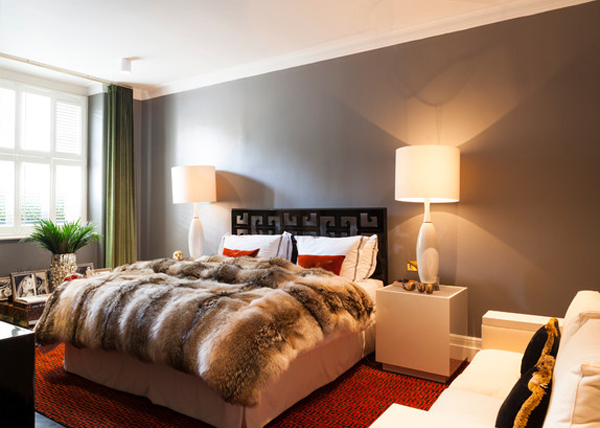 Looking at this fur blanket, I remember Cruella Deville from 101 Dalmatians! The lamps are pretty too by the way, plus the pattern of the headboard.
18. Retro Finds Bedroom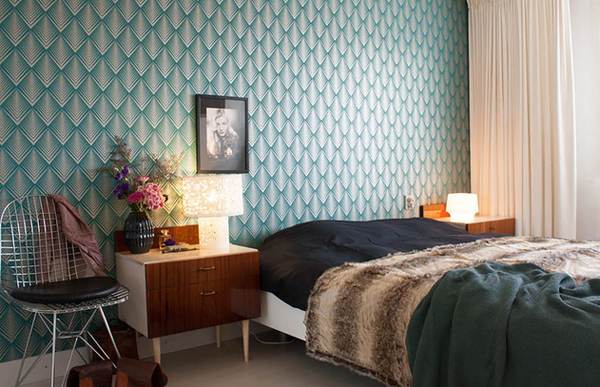 Nifty wallpaper that is totally retro and funky! I like how the designers incorporated different hues of blue in this bedroom!
19. Rustic Bedroom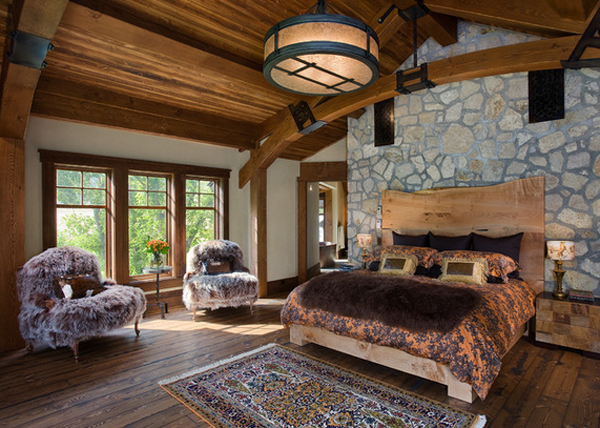 Textures sure is presented well in this bedroom – from furry chairs and furry accent on the bed, the walls and the wood; this space is so nice.
20. Shabby Chic New York Bedroom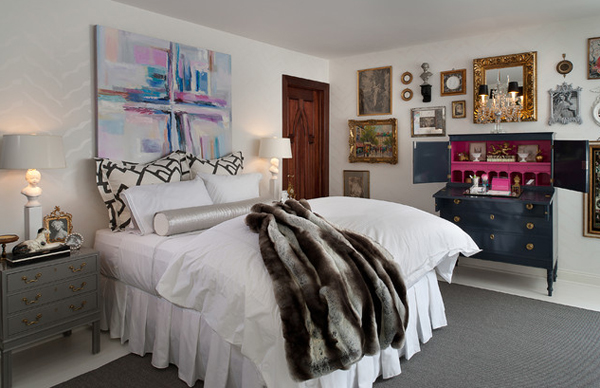 This shabby chic bedroom is full of trinkets that any woman fond of vintage items would really love!
21. Sovereign Court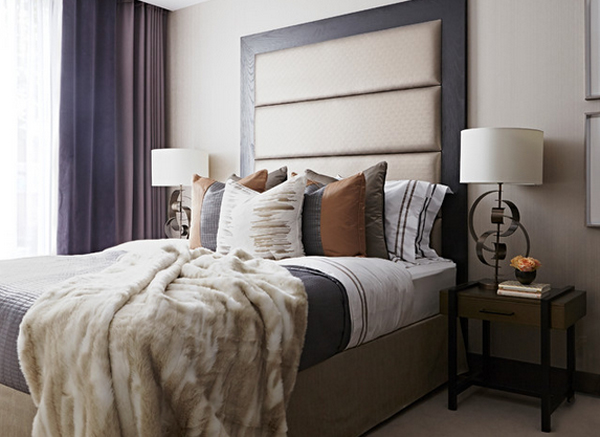 Look at the table lamps, aren't they pretty?
22. Talbot Avenue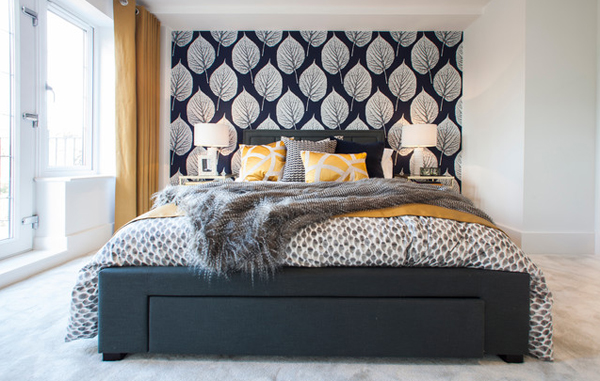 Tell me that the accent wall of this bedroom is just pretty! They play in prints that they did in the bed is actually cute and nice!
23. Tewksbury Farmhouse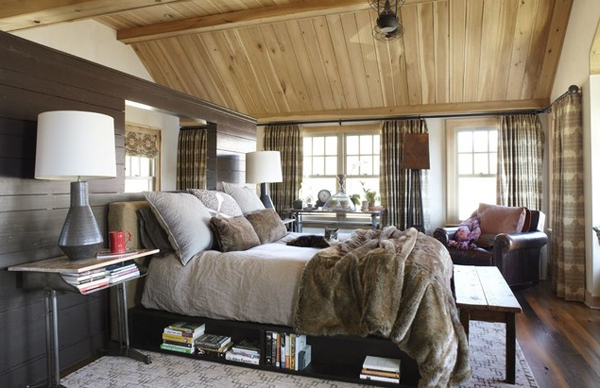 I can't say, but I think the lamps are actually huge! Either way, it is nice and complementary to the fur in the bed!
24. The Wave House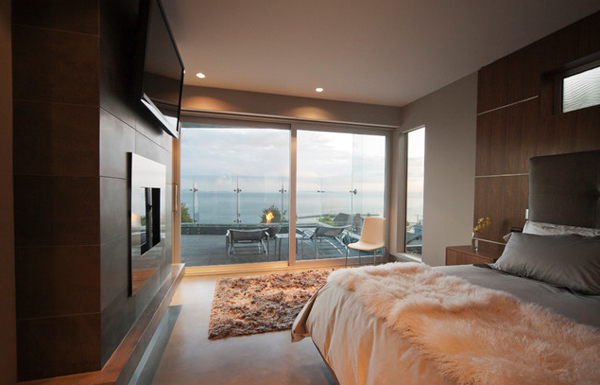 The color of the fur in the bed is quite princess-like. It subtle color blends well with the browns and grays in this bedroom!
25. Turner Residence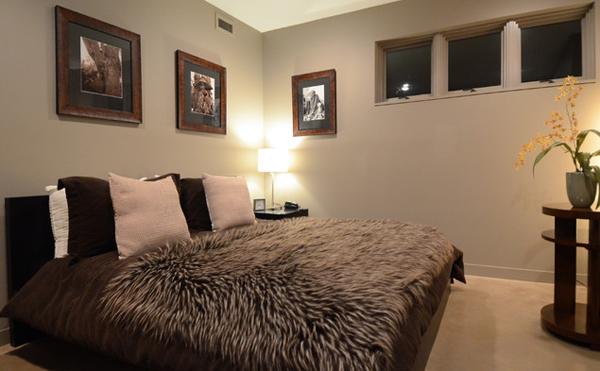 The owner of this bedroom is actually the designer too! This space is minimalist and really nice.
The list about the animal print in the bedroom received a couple of likes and shares and I hope that this list would do the same or even better. All the spaces are designed well and planned with the right amount of loving' and care. More great finds that we will be sharing with you guys! Soon!