22 Drop-dead Gorgeous Bedrooms Decorated with Letters
Type or letters could be beautiful decorations for the home's interior. You may see this in wall arts while others are made from paper mache or metal or even wood. Letters would come in different sizes and styles. Most of the time, colors and patterns are added to them to match the look of the space or to be highlighted from the area. The favorite place to add letters is the bedroom because it is a personal area in the house.
That is why, I thought of sharing with you some bedrooms that have letters installed on the wall or displayed on shelves. The letters look really cute and lovely! It may be a small detail in the bedroom but it surely alleviated the appeal of these private hubs. Now, if you want to add letters to your bedroom, consider the examples below as a source of inspiration.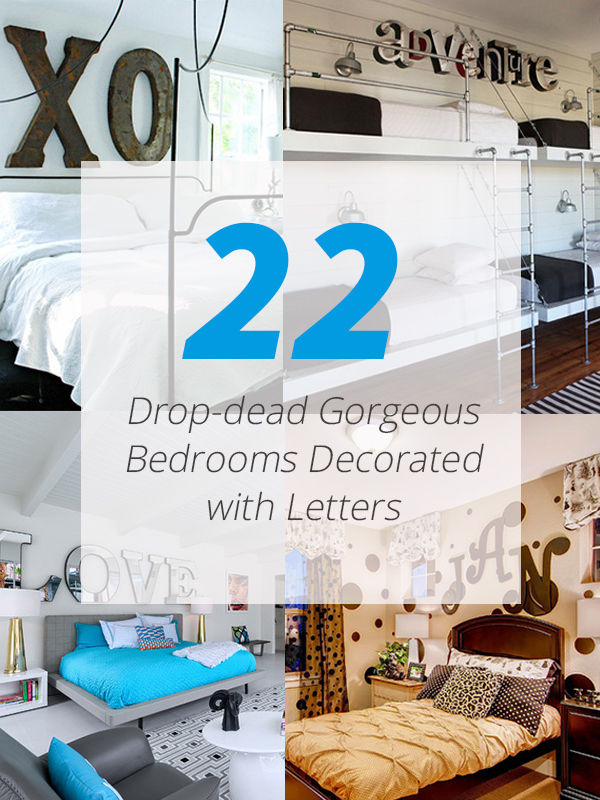 1. Kid's Room with Fonts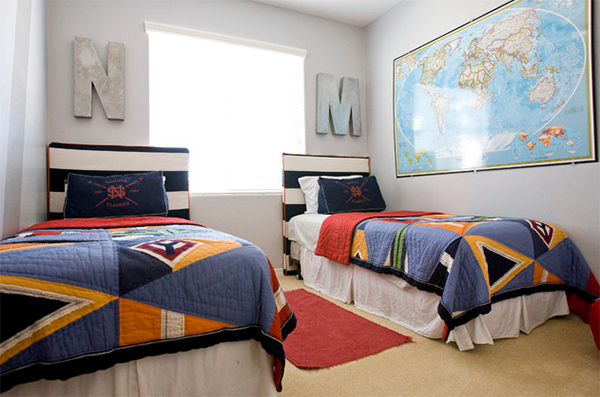 The letters above the bed are the initials of the kids whi occupy the bedroom.
2. Girls Nursery and Toddler Boy Room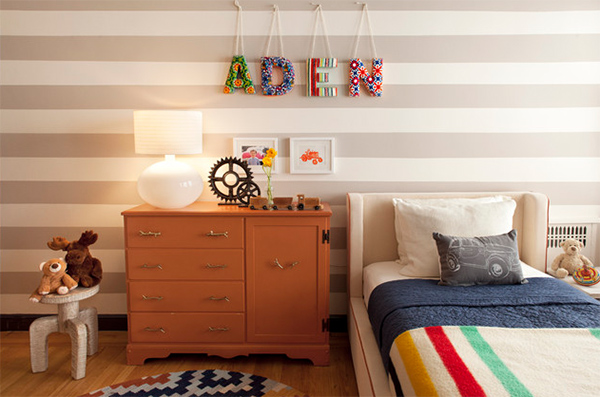 Letters of different patterns are on the wall to spell the little owner's name.
3. Carcary Residence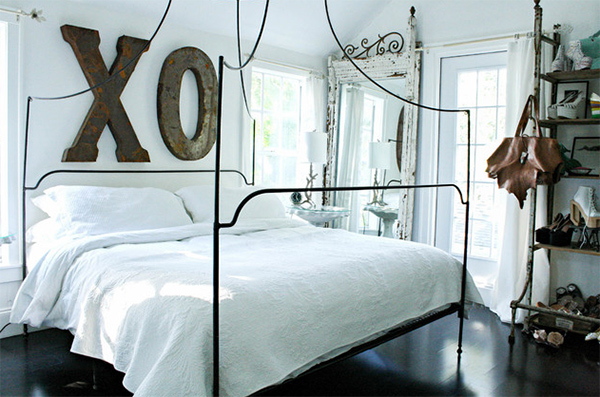 Such a pretty shabby chic bedroom with large XO letters on the wall.
4. Hidden Desert South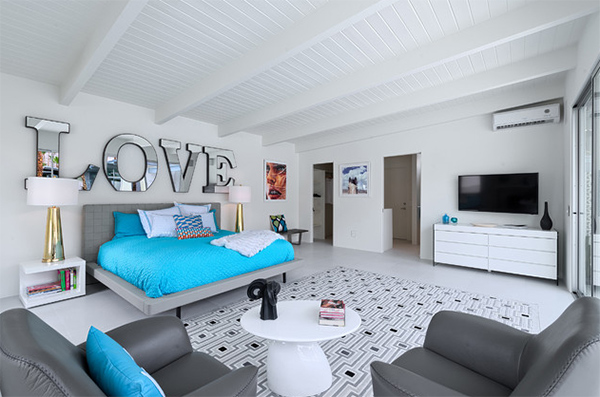 If the previous one says XO, this one says LOVE in mirrored letters.
5. Bunk Room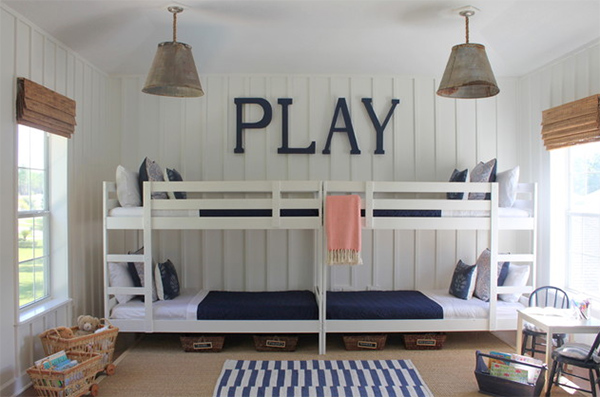 This could be a place for resting but yes, the kids can play too!
6. Spring Arbor – Dalton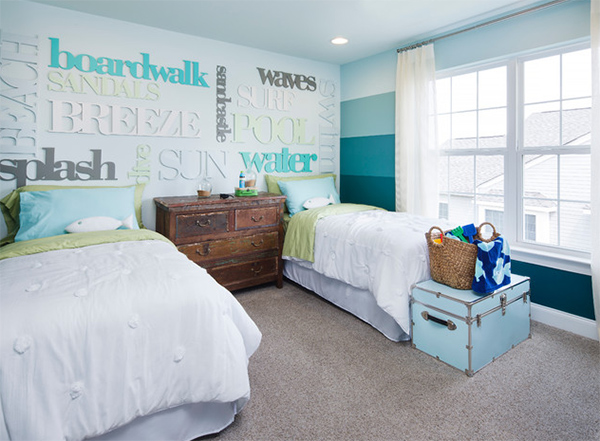 Talk about letter decors, eh? Look at this bedroom with so many letters on the wall!
7. Rock Star Room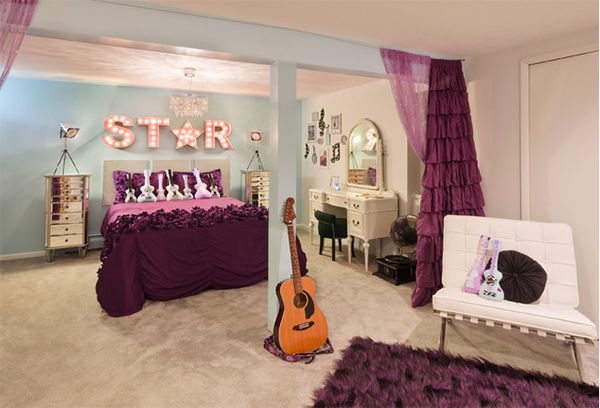 The owner of this bedroom loves Taylor Swift and yes, she is a indeed a star!
8. Barton Creek West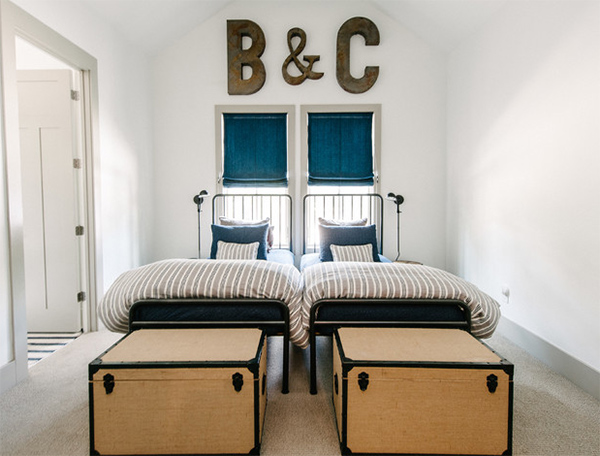 Obviously, those who sleep in this bedroom has initials B and C.
9. Transitional Westchester Cottage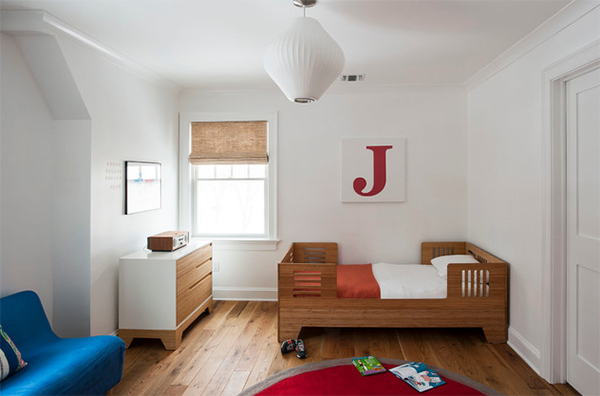 Aside from the lovely wooden furniture here, the letter J is an eye-catcher.
10. Boys Bedroom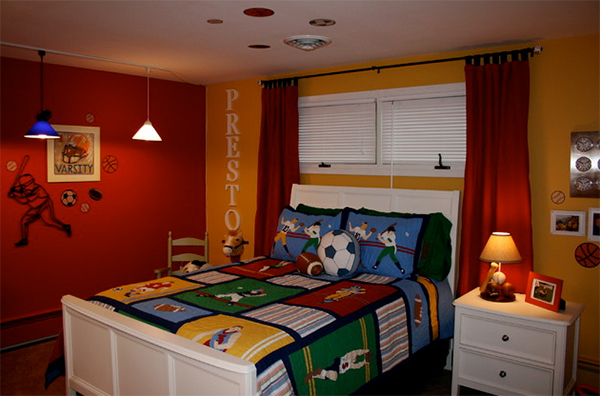 Obviously, a boy owns this bedroom which is baseball themed and the name of that boy is on the wall.
11. Arcadia 5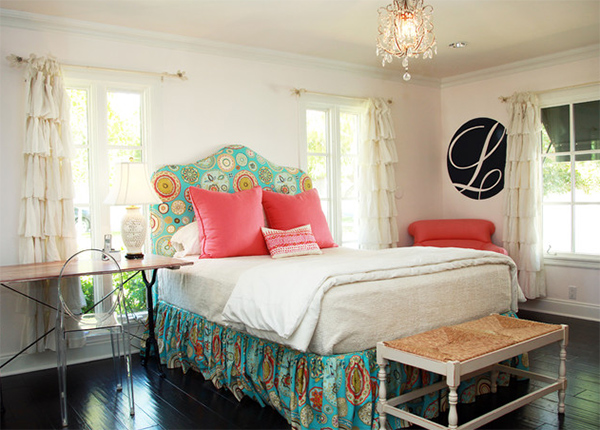 I love the look of this bedroom especially that cursive letter L!
12. Asher's Aviation Abode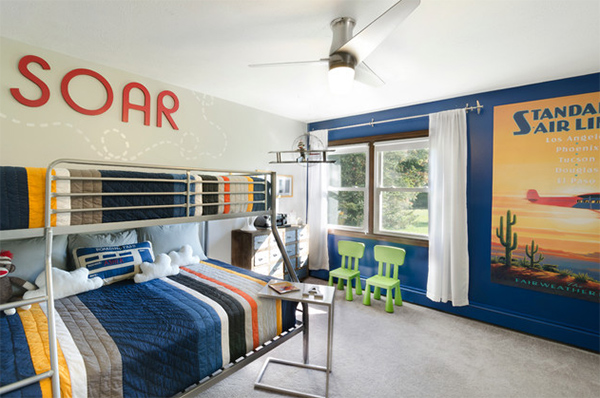 I'd guess the boy who owns this bedroom loves airplanes very much!
13. Santa Monica Boy's Bedroom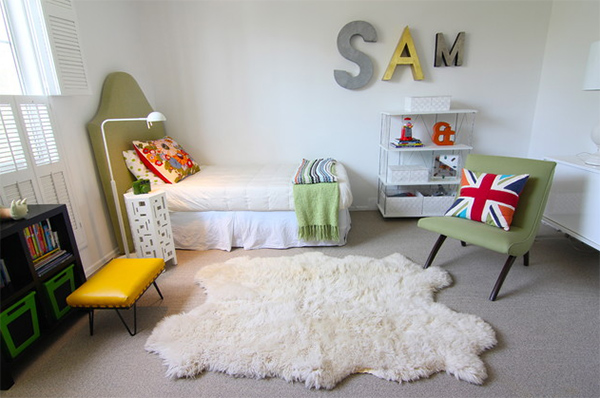 That sheep skin rug looks amazing in this bedroom with vintage metal letters on the wall.
14. Kathryn Janes Typography Bedroom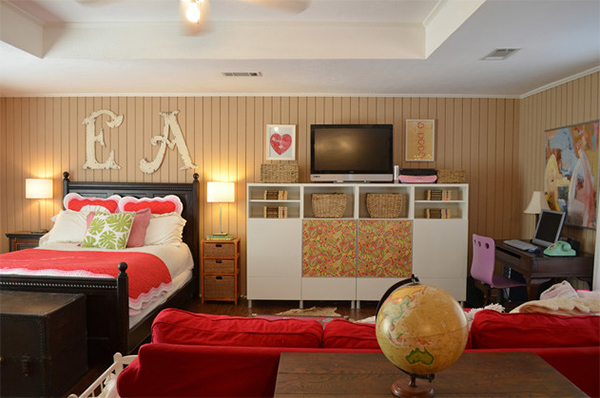 A traditional bedroom with differengr patterns and pops of red everywhere. And yes, a decorative pair of letters too.
15. Killeen Model Letter Wall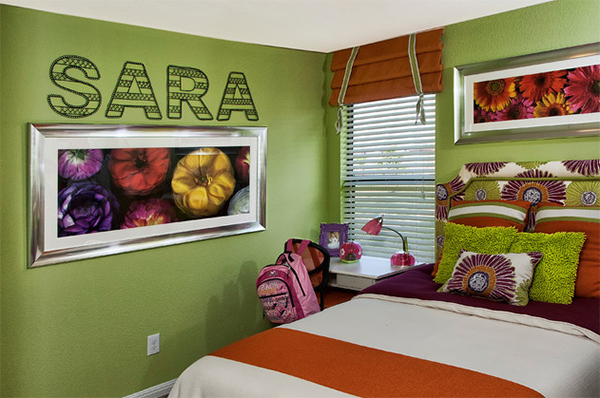 So Sara, sure is a cheerful girl because of the colors we can see in her bedroom!
16. Krahn Residence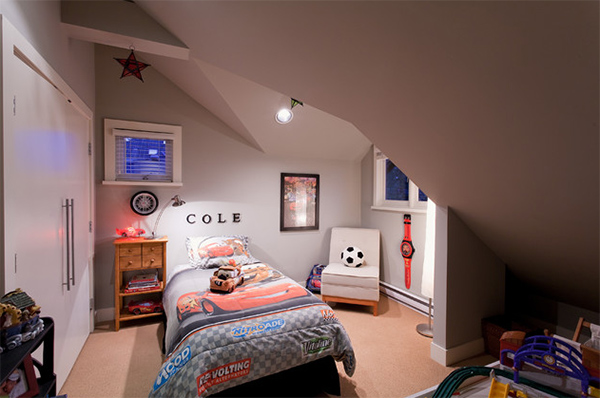 While Cole loves Disney Cars so much since you can see that in the theme of his space.
17. High Rise Living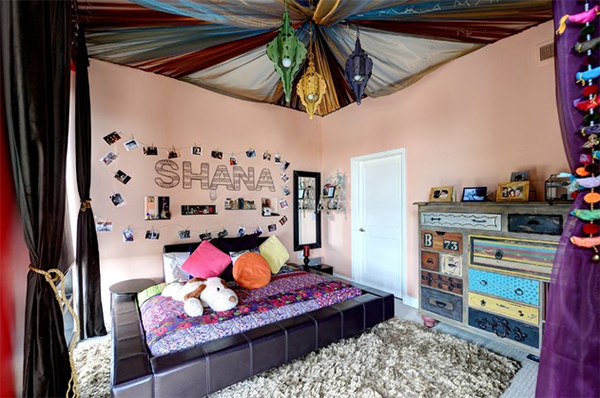 A Bohemian and Persian style room for teenage girl named Shana.
18. Adams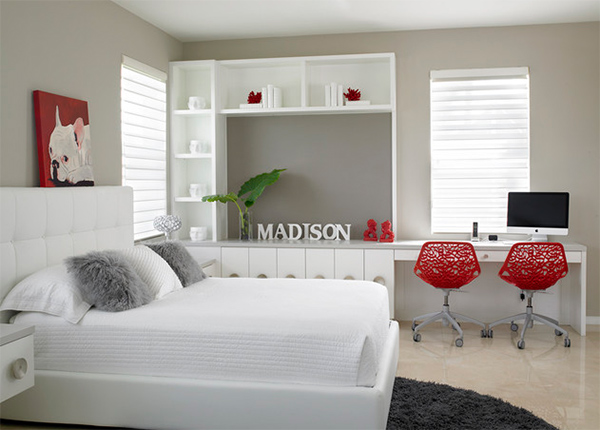 A contemporary bedroom with pops of red. Aside from placing letters on the wall, you can just display it this way too.
19. TTM Custom Home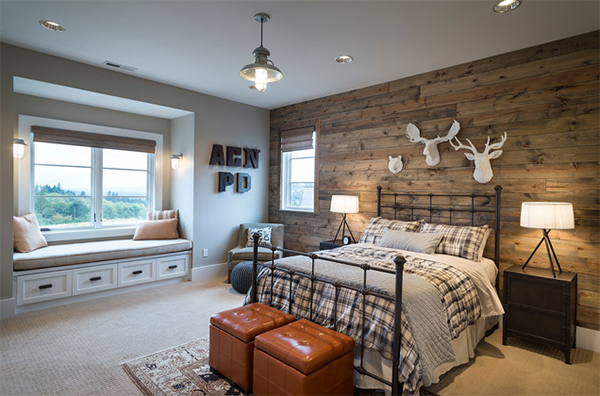 The doors look pretty interesting but the letters on one side of the wall are great accents too.
20. The Farmhouse Typography Wall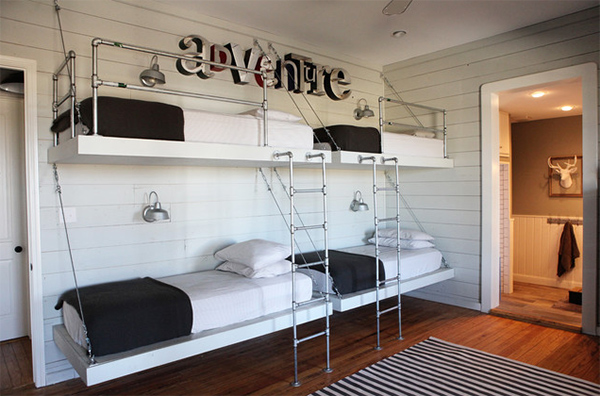 So, look who is ready for adventure! The kids in this bedroom are!
21. The Farmhouse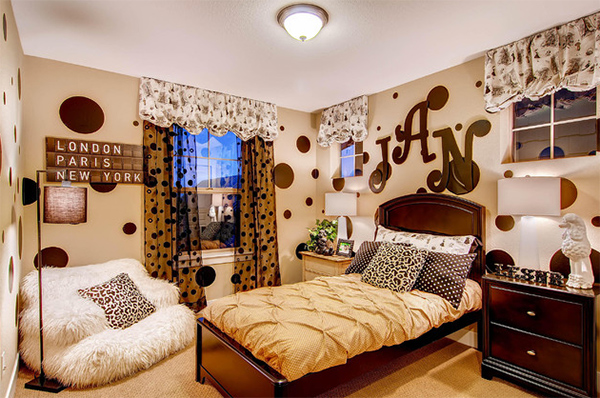 Look here, Jan's bedroom has chocolate brown and whites in it. Lovely!
22. Carriage Hill, The Creeks – Avalon Model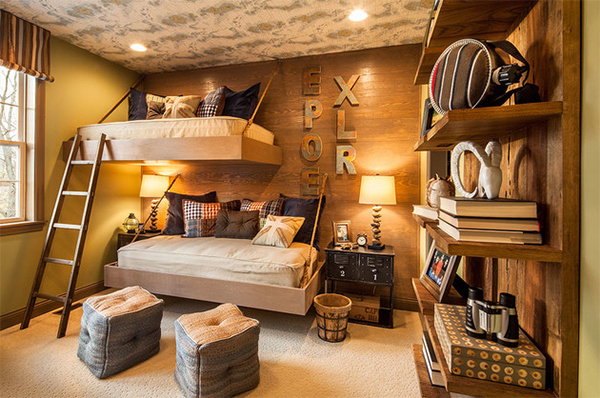 I like the look of this bedroom. It sure is a bedroom for explorers!
Beautiful, right? Well, all it takes is one's creativity in order to come up with a bedroom like the ones above. And yes, you can always play with how you decorate with letters just like what you can see above. As a matter of fact, you can make your own letters too! That would be another fun DIY project for you. Love this list? Share it to your friends.