How to Mix and Match Geometric Patterns in the Bedroom
One element in design that is widely used is patterns. We can actually see this everywhere from the wallpaper to fabrics used in living rooms, bedrooms and other spaces in the house. Some people are hesitant in combining patterns because it might look too busy and crowded. But that isn't the case as long as you know what patterns to use.
Well, if you are looking for inspiration on how to use patterns, we have collated bedrooms with a gorgeous mix and match of geometric patterns. Geometric patterns are a trend these days for modern interiors. Seeing the list we did today could inspire you to mix patterns without hesitation. As long as you do it rightly, your interior will look undoubtedly fabulous!
1. Geo Bedroom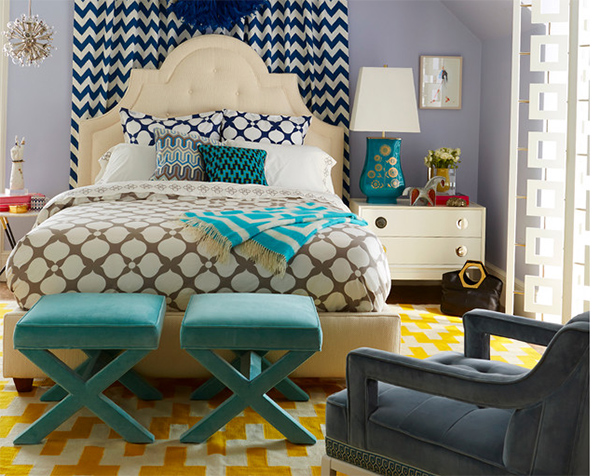 I honestly love the combination of patterns in this bedroom from a chevron curtain to all the geometric patterns in the bedroom.
2. Richmond Refurbishment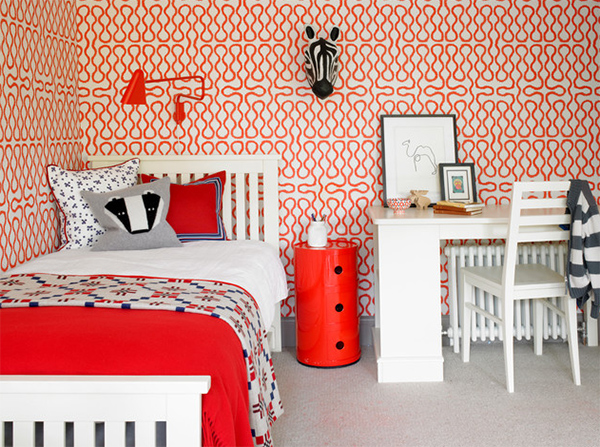 The wall details are stunning but it looked pretty awesome with the prints on the blanket.
3. Inner City Apartment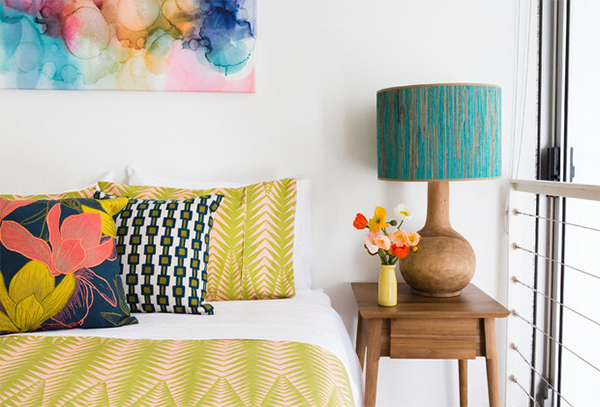 Aside from the wall decor above the bed, what I love here are the prints of the throw pillows.
4. London Mews House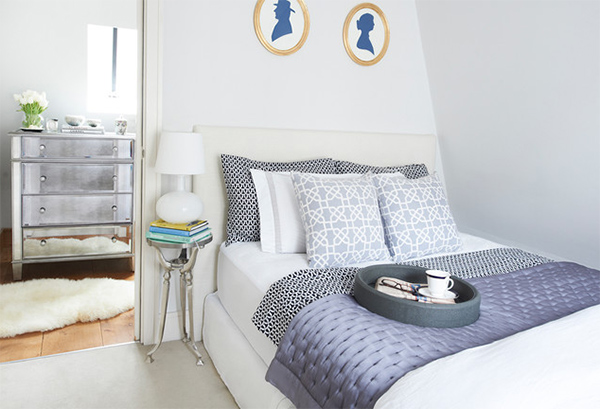 The colors of this bedroom is stunning as well as the geometric patterns too.
5. Steve and Amber Frazee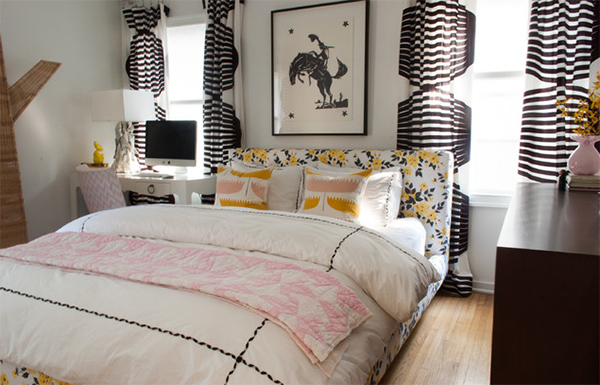 From floral to stripes, this eclectic bedroom sure nailed it!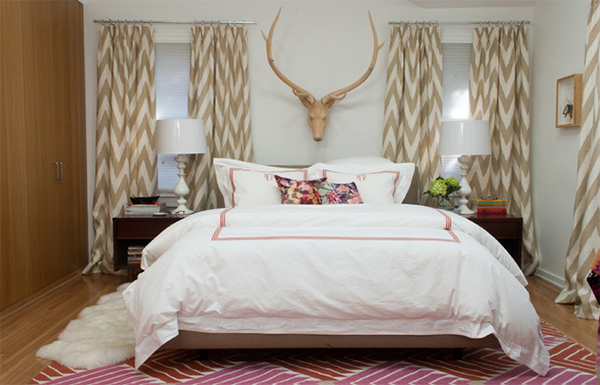 That deer head caught my attention and of course, you can clearly see the patterns in here with just light colors.
7. Bedroom Geometric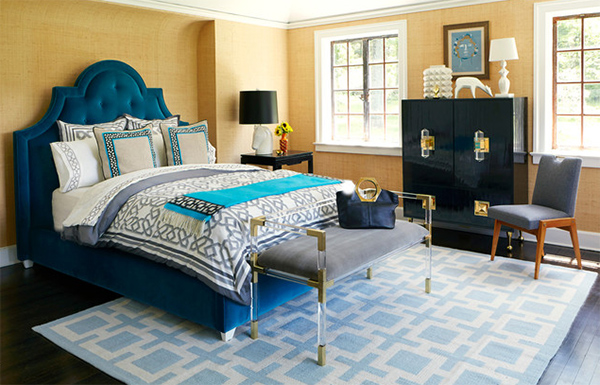 I know someone who loves blue and would be pleased to have this bedroom as her own!
8. House Nerd Blogger's Quirky Retreat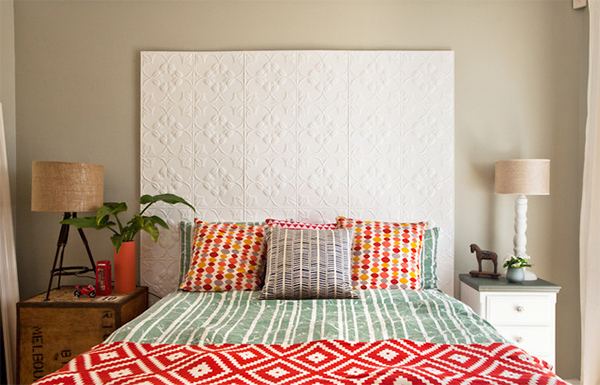 The beautiful pressed tin above the bed which is a DIY by the owner will never miss our eyes. Note the colors and patterns used here too.
9. Dallas: Alicia + Adam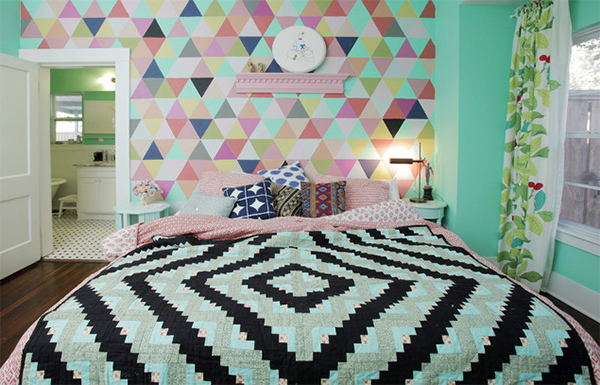 That colorful triangle wall is something that can inspire you for a DIY. Don't be afraid to mix patterns too like the pillows.
10. Amy Lau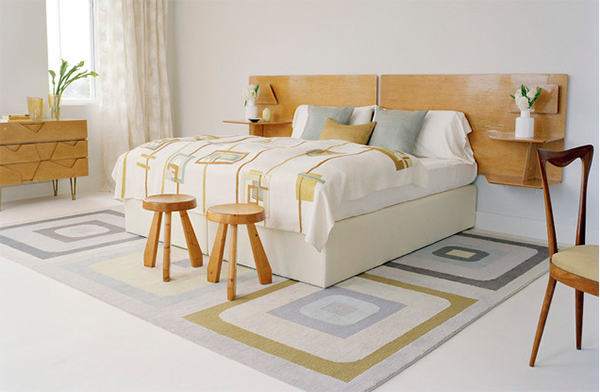 I love the relaxing tones on this bedroom that used patterns in a cute manner.
11. Huntington Beach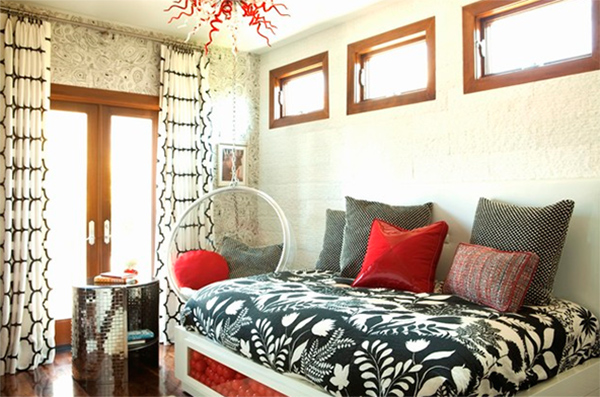 Look at the variety of patterns here from the bed cover to the curtains as well as the wallpapers too.
12. Master bedroom makeover
Sometimes, all you need to work on with patterns is the bed cover, curtain and throw pillows.
13. Chevron Bedroom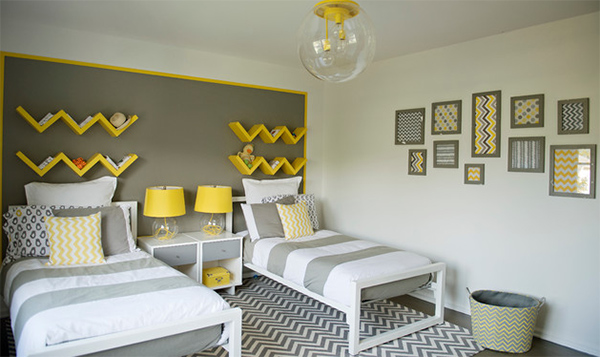 Look at this bedroom! Aside from the patterns and the chevron overload, the colors are easy to the eyes.
14. Bedroom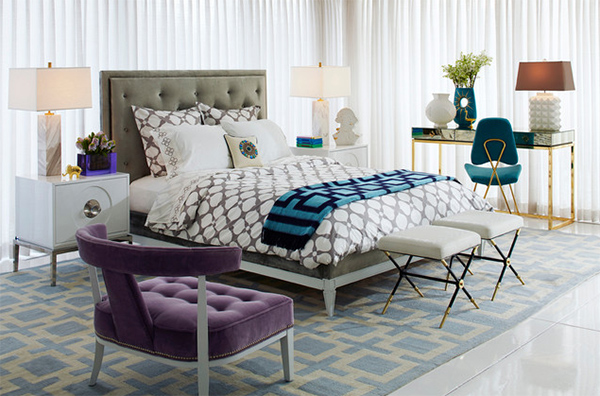 So chic and classy indeed! I so love the look of this bedroom with all the patterns in them and pretty furniture pieces.
15. Dreamweave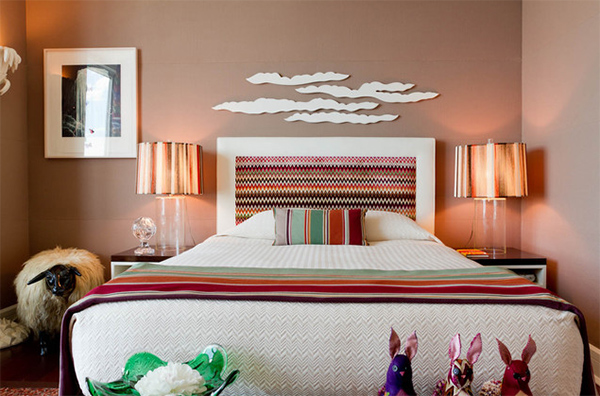 Stripes and chevrons are all here! Notice the birds at the foot of the bed and a sheep on the other side!
16. Cottesloe Hilltop Residence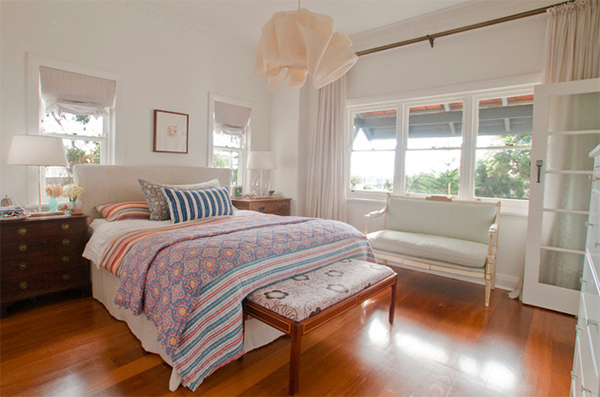 A charming eclectic bedroom with different patterns on it just like the striped and floral ones.
17. Jill Sorensen
Chevron, stripes and other geometric patterns are seen in this black and blue bedroom with an eye-catching red chair.
18. Bright, Modern Bedroom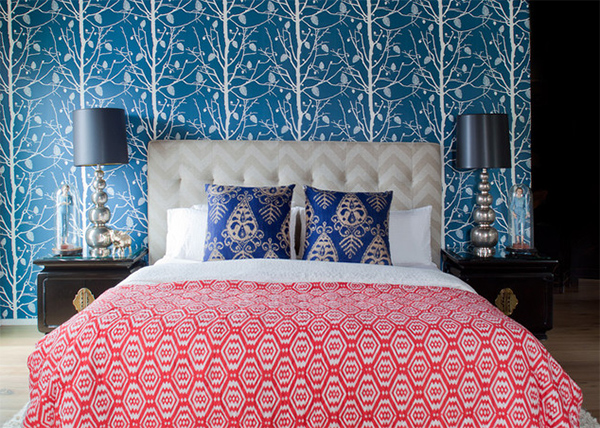 A fabulous and fun bedroom with a mix of bold, but sophisticated patterns.
19. Apartment St Johns Wood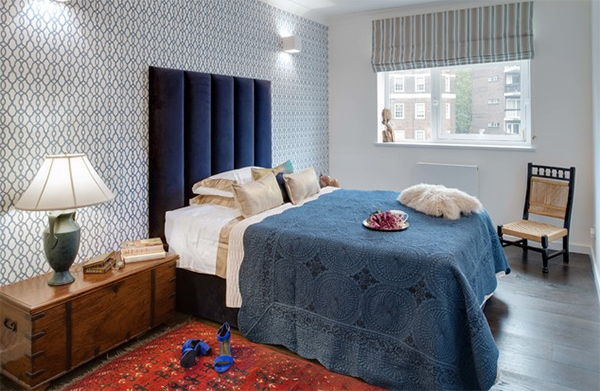 That Morocco indigo wallpaper added more life to this already lovely bedroom.
20. Breakfast Point Apartment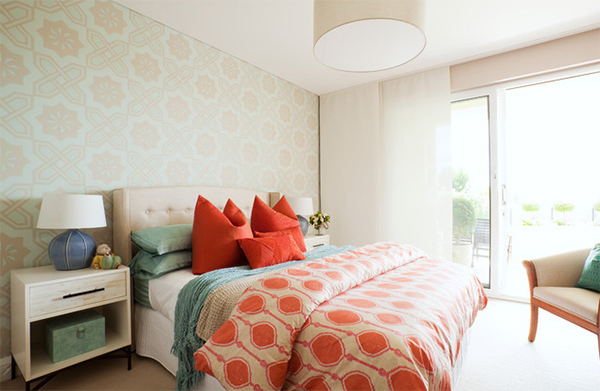 You can also combine patterns like this while adding plain colors as well.
This is such a lovely list! I love all the bedrooms and how the designers used all the patterns together. The bedrooms gave us ideas on how to pull off geometric patterns as well as colors too. So, if you are planning to use patterns in the bedroom, you will surely be able to get ideas and inspirations from this list. Can you tell me which one is your favorite?