15 Lovely Bedrooms with Leopard Accents
Do you know that animal prints were popular not only as accessories for our homes, but also for clothing, bags and footwear because it is known to be a symbol of status and wealth. Of course, we are referring to the original ones; but since it is not allowed to really use the real ones because animals like Leopards, Cheetahs, Zebras and many others are becoming extinct – designers and manufacturers use fake furs to serve as replicas for these clothes, bags, shoes and decors.
Here today are 15 Lovely Bedrooms with Leopard Accents which might interest you in adding trinkets or maybe footrests, occasional chairs or even rugs and curtains in your bedrooms because it adds not only texture, but also a different feel of ethnicity, class and culture. Let us go ahead and check out the following photos.
Brookline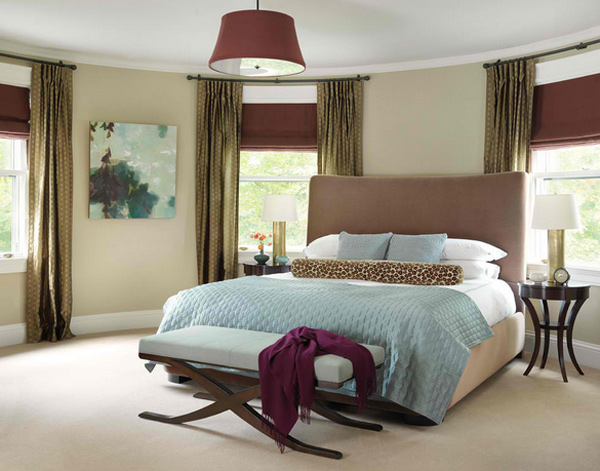 The windows and shape of this room looks so unique; the entire room circular shaped and sure looks stunning! Since the walls are plain, adding prints to the space adds a bit of drama to it. We're sure you love it.
Coto De Caza I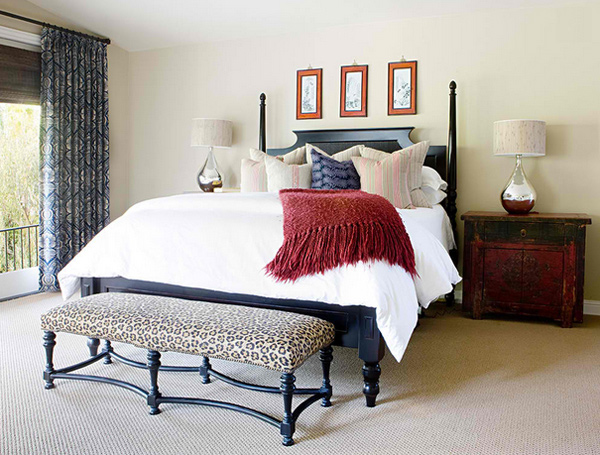 We love the leopard bench and the navy print drapery which match the color of the bed frame.
Hawaiian Retreat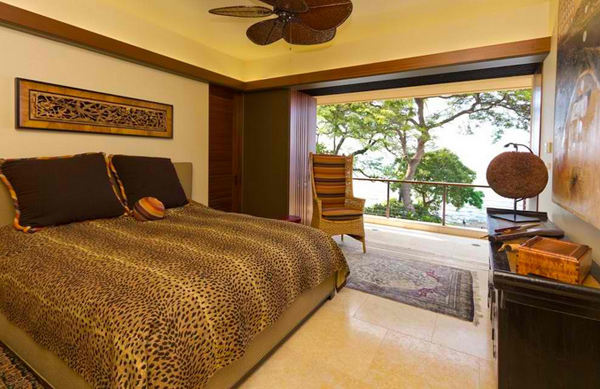 Notice how catchy the leopard-printed bed covers that completes the look for this lovely bedroom.
Historic Federal Hill Residence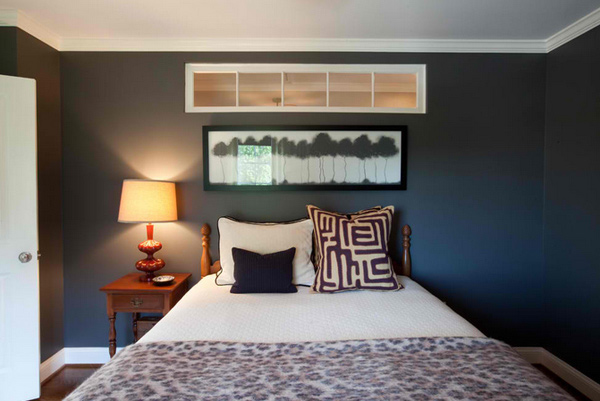 This Baltimore bedroom may have a small space but the eclectic feel is definitely achieved.
Italian Style in Newport Coast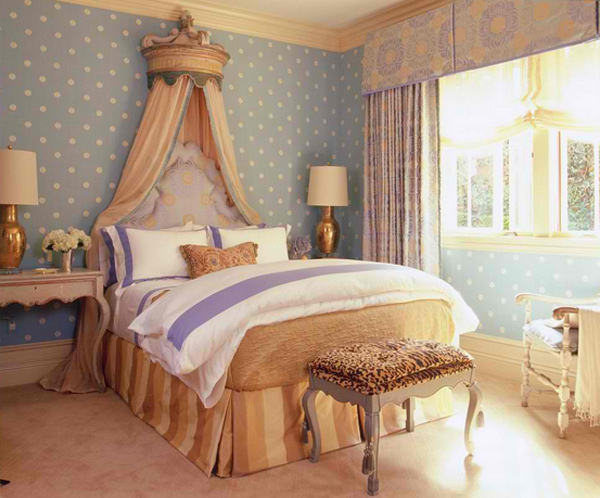 We see the perfect size and spacing of polka dots for this lovely room and accenting it with fun, lively and pretty colors gave justice to the entire design.
New Waterfront Home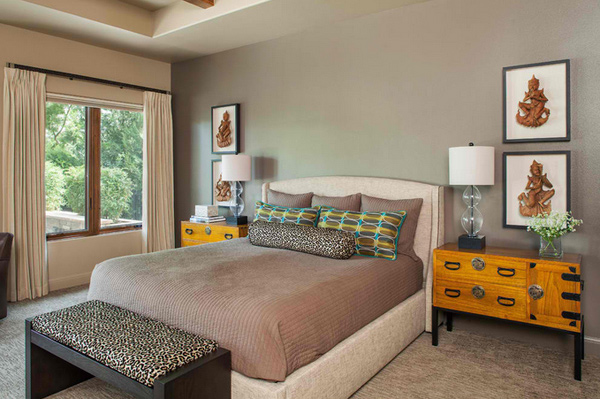 According to Dawn Hearn, their client wanted a neutral environment to reinforce the waterfront views. Existing Asian furniture pieces blend with a new upholstered bed and fun accents; and they client did get pretty much everything they have hoped for.
Olympia Hills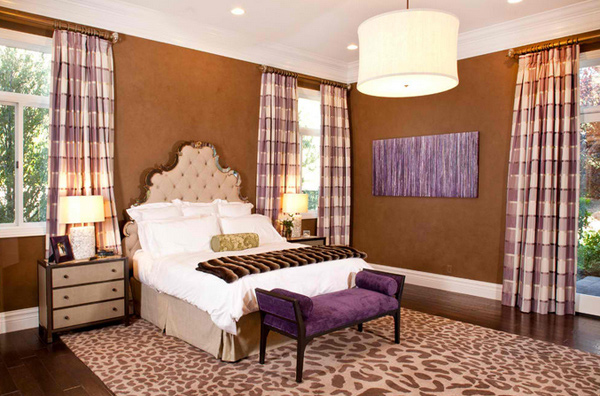 Many people are asking what and where can they get the fabulous area rug. The leopard printed area rug is made by a company called Surya and the name of the rug is Athena.
Private Residence, Pebble Beach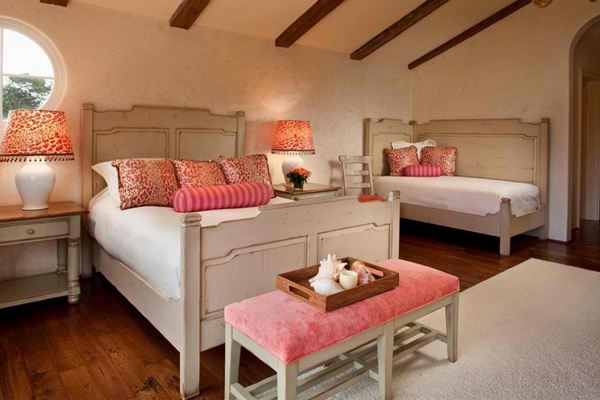 This is almost exactly what anyone wants. Maybe just subtract the sea shell decor, both night stands, and one of the lamps. We love the paint, a similar headboard, the pillows, the bench, the rug, the lamp and lampshade, the beams, basically all of it.
Summer Home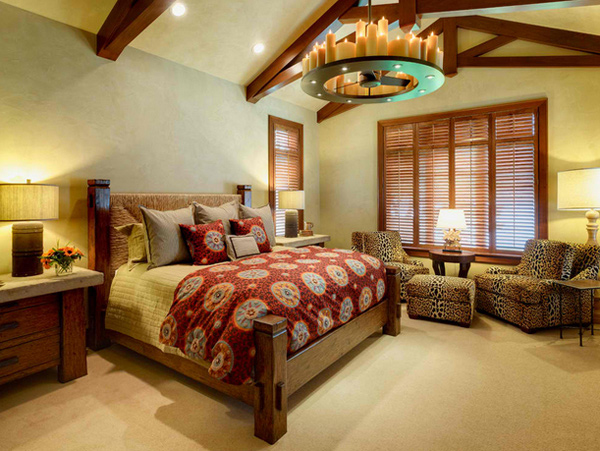 The way the bed just calls on you says so much about a bedroom. We love the color combination and the way the mini seating area by the window make you want to jump on them.
Taylor Creek Model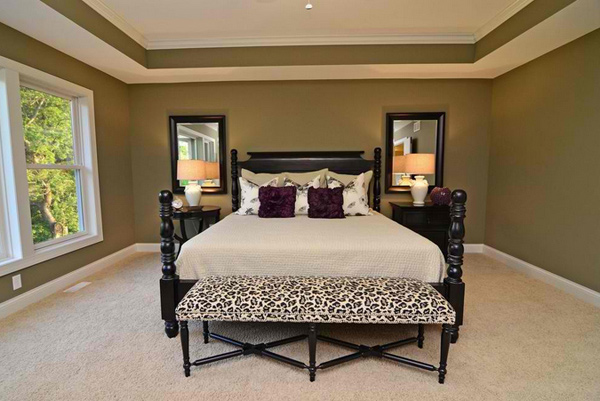 Paint the walls the same color as the tray walls. Another easy way to paint your tray is to paint the walls of your tray the same paint color as the walls in the room. Leave the room ceiling and tray ceiling a lighter shade. The contrast will enhance your tray without adding lots of color above your head.
African Theme Bedroom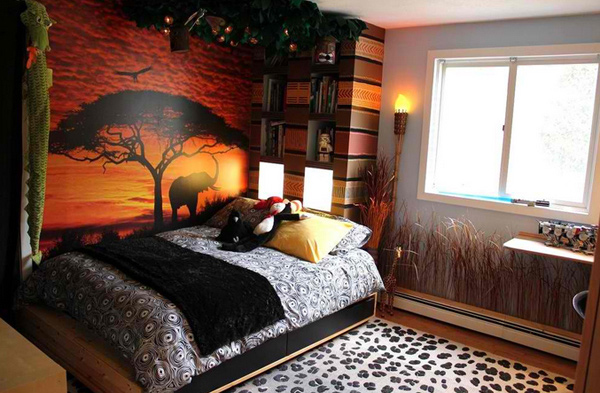 African theme with hand-painted built-in shelves by CHIC, inspired by a ladder, found at Alligator Farms in Saint-Augustine. The felt canopy with fairy lights creates a cozy "under the tree" reading experience. The torch are made with a Tiki base and a flickering plug-in sconce transformed and secured to the Tiki base.
Ashley's Bedroom Design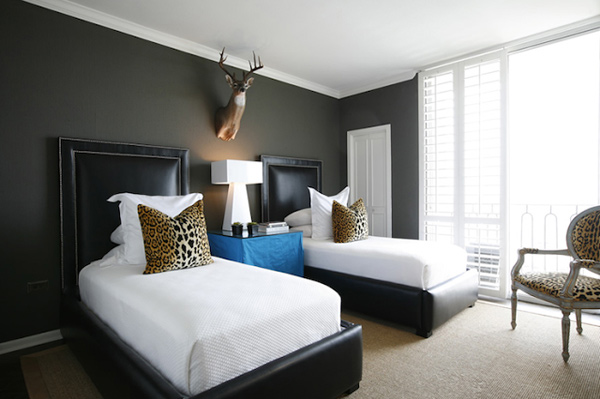 Ashley Goforth used leopard as an accent in this otherwise black and white room which is super stunning and really enchanting.
Erica Islas Traditional Bedroom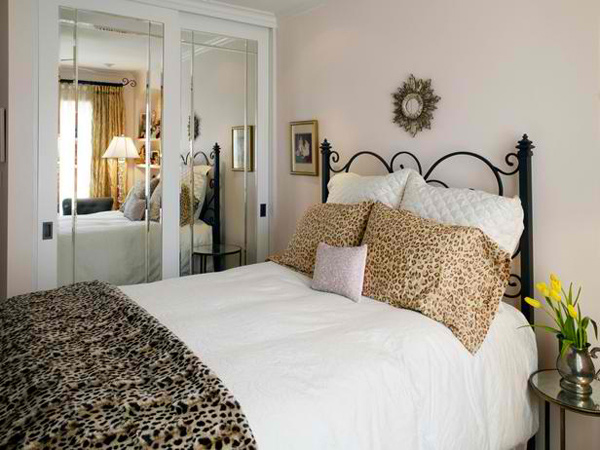 Mirrors are always a fun way to update a space; they add instant depth, sparkle and light to a room. Adding tidbits of leopard in the bedroom adds a bit of drama to it, aside from the mirrors of course.
Leopard Print Bedroom Decor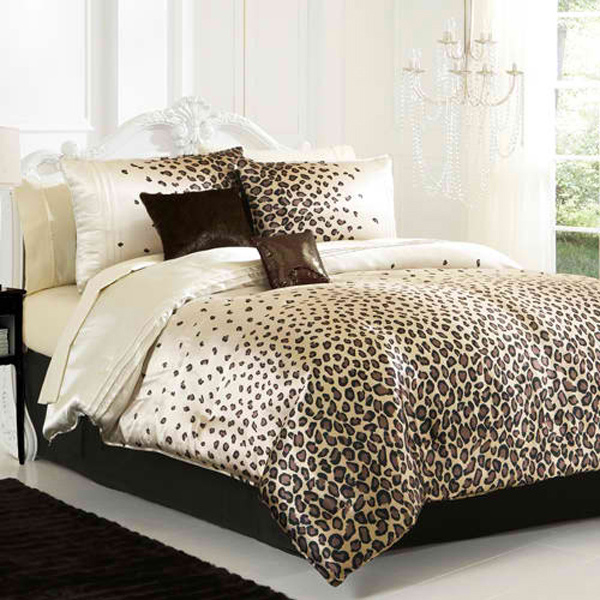 The fascinating thing about leopard prints is that they are indeed eye-catching and definitely a crowd favorite, especially when the print is pretty much toned down – just like in this bedroom.
Super Dream Leopard Bedroom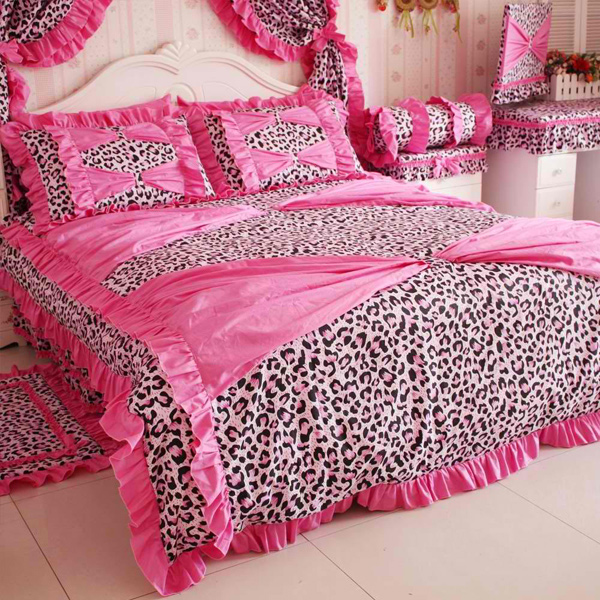 Every girl who loves both pink and the leopard print would surely be in awe when they see this stunning bedroom! From the name itself, this may be their super dream leopard bedroom.
If ever given the chance to live in a place with a roommate who loves leopards prints, you should be able to know what to give them during the holidays. Well, holidays are pretty much over with, but gifts need not to cease even when holidays have past. Hoped you liked the list about 15 Lovely Bedrooms with Leopard Accents and do check out the list we just posted yesterday about 15 Comfy Boys Bedroom Sheets and tell us what you think! Have a great weekend!