15 Comfy Boys Bedroom Sheets
Comfort is something people don't want to compromise when it comes to designing bedrooms. We are sure that as designers or decorators of our own homes, we want to make everything as comfortable and as pretty as much as possible, but when we hear the term comfort in our home – it usually refers to our bedroom spaces or in the living rooms where we spend hours resting or relaxing in. With that in mind, we want to make sure that these rooms have the best materials in them; may it be for decor or for function.
Today, we will be showcasing 15 Comfy Boys Bedroom Sheets which interest us because of having boys at home. The list that you will be seeing is a list of designs you can actually choose from say you wanted to give either your son or your brother a bed-makeover. We are not sure if a bed-makeover exists, but believe us, if you see these designs in your own local stores, you'd want to buy them at once – so, let us go ahead and check out the pictures below.
African Sun 4 Piece Comforter Set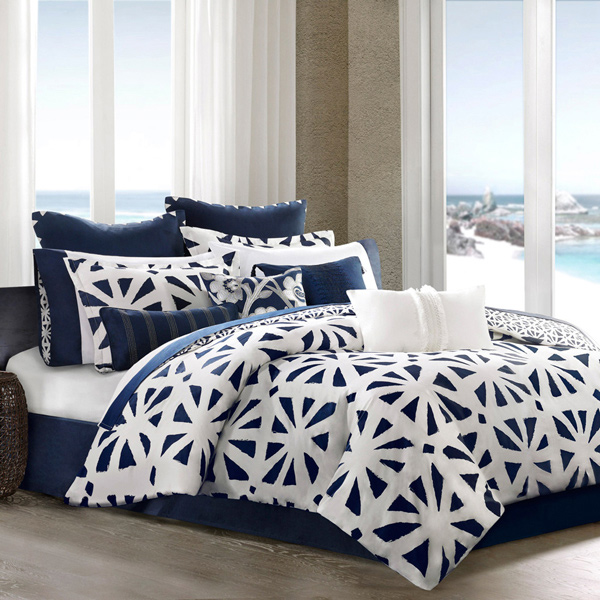 The white prints on these awesome African Sun bed sheets are simple but really pretty. The white and blue combo is something no one can really beat.
Anderson Design Border Duvet Cover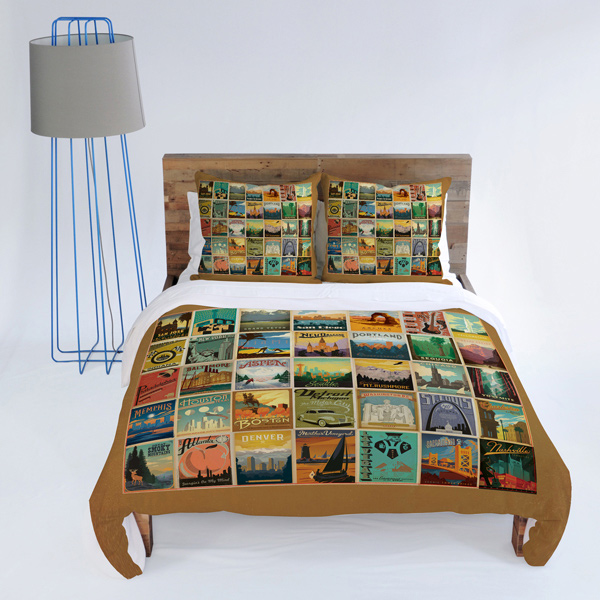 The print on this cute duvet set is catchy because at first glance you might actually think they are postcards from different places! The brownish lining makes all the colors pop!
Ash Draper Stripe Duvet Collection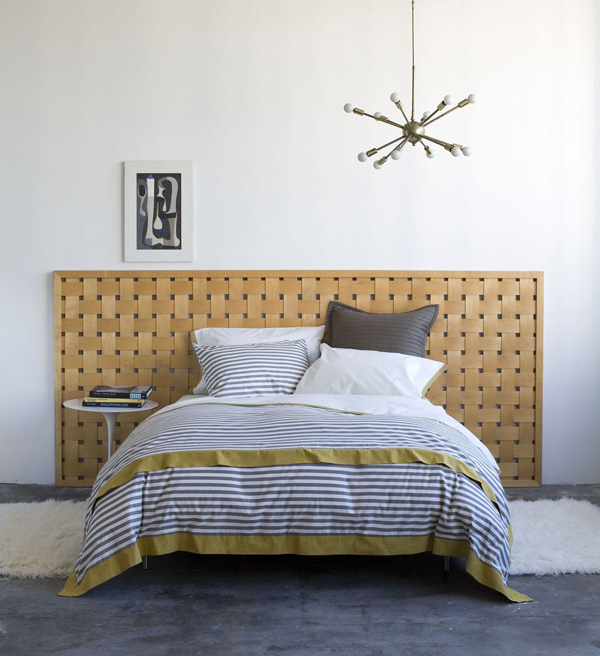 Very simple bed sheet covers that complement well with the rattan headboard. The colors are fresh and cool to the eyes.
Baja Honfleur Bedding Collection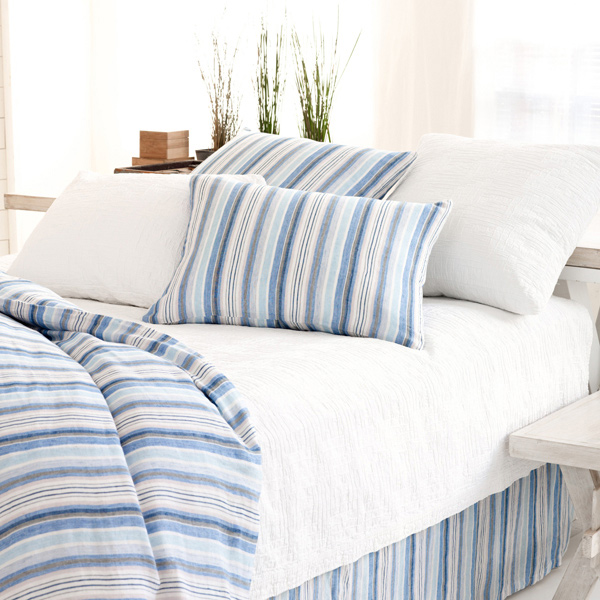 The color combination is pretty similar to the one before this, it's just that these are printed vertically. The white sheets make the stripe pop and beautify the space.
Bianca Green Mustache Mania Duvet Cover Collection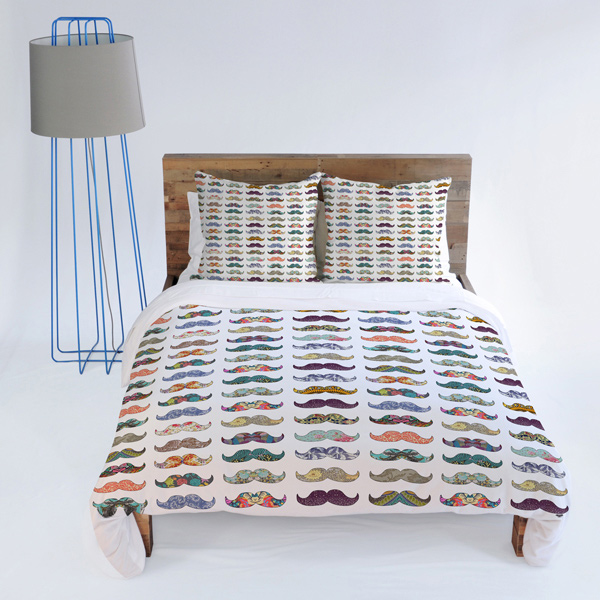 We see how mustache prints dominated the youth and teens accessories, so having one mustache-printed covers for your bedroom is actually one cute thing to look forward to every time.
Burton Line Graphic Duvet Cover + Sham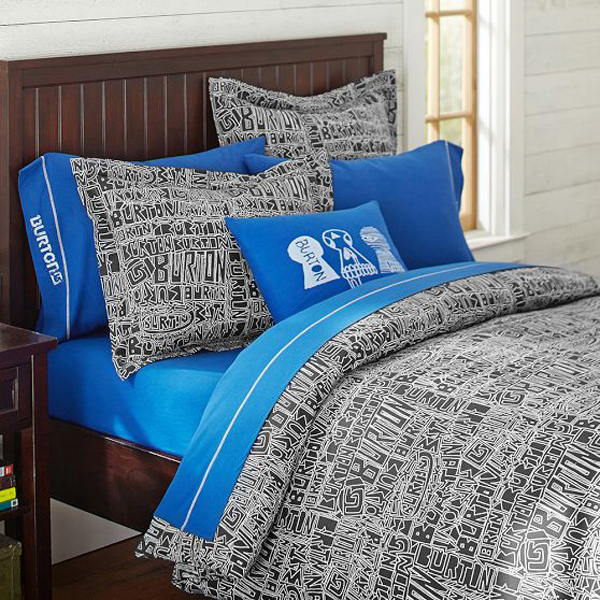 'Burton' prints are the main design of this blue and black bed sheets. The color complement each other, it's just so boyish and yet looks so comfy.
Bianca Green Duvet Cover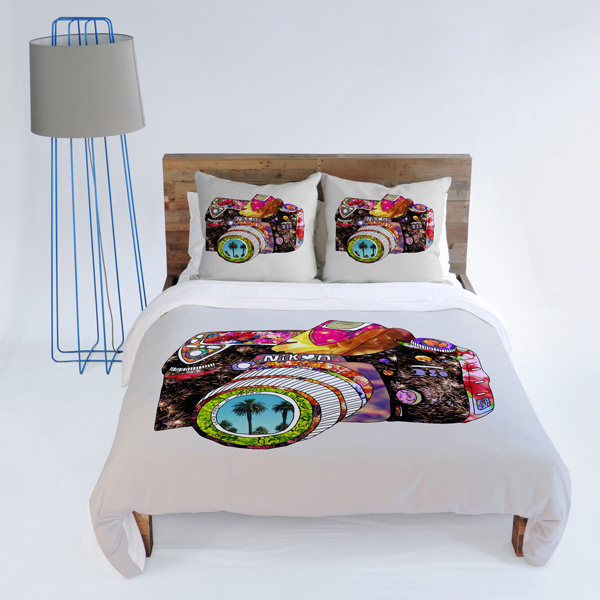 Cameras, cameras, cameras! Today's generation is just all about taking pictures and getting hold of the best cameras. If you love cameras, as much as we do, get one just like this for your bedroom!
Fleece Duvet Cover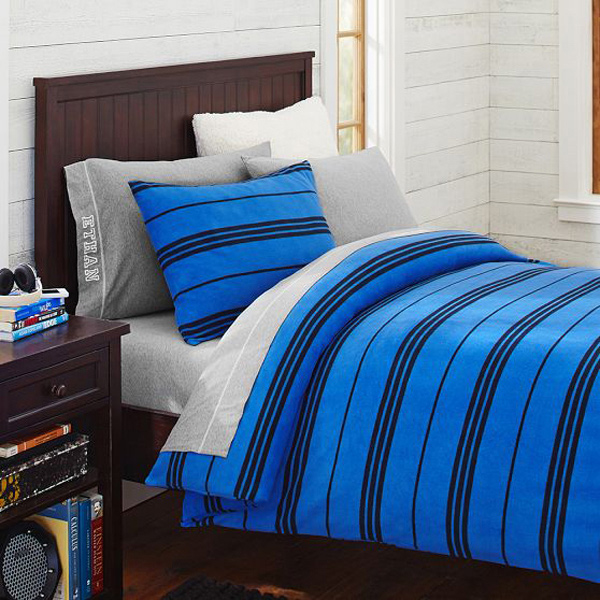 Blacks and blues are usually a thing for boys and men; this collection of bed sheets is just something you can keep in your closet for a regular use.
Jacqueline Maldonado Rise 2 Duvet Cover Collection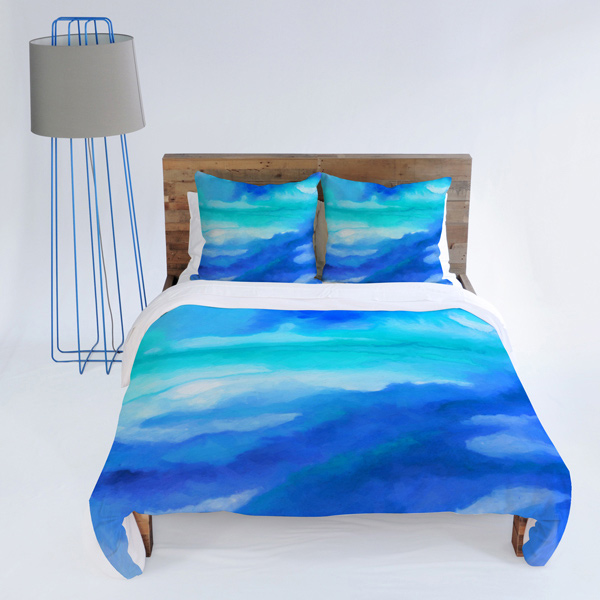 Doesn't everyone love all the nature shots we have as wallpapers on our iPhones? This design is pretty much just like that – simple, calming and really pretty.
Jacquard Bedroom Set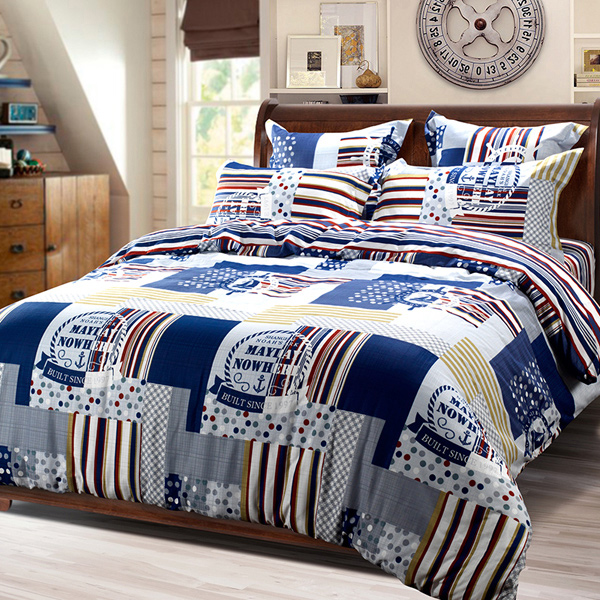 Don't you just love the color combination of this bed cover and pillow cases? They can cater both for kids and grown-ups!
Union Jack by Alamode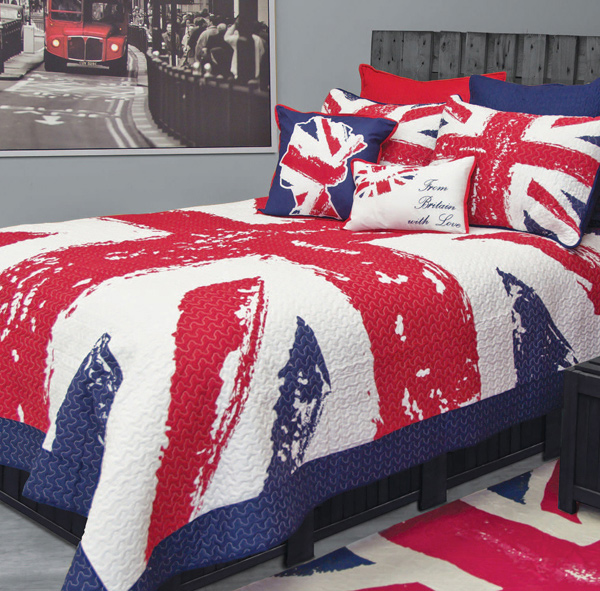 Union Jack ensembles are coming into fashion especially for our new age males – having this in your bedroom might stir your nationalism of some sort.
Oxford NFL Bedroom Sheets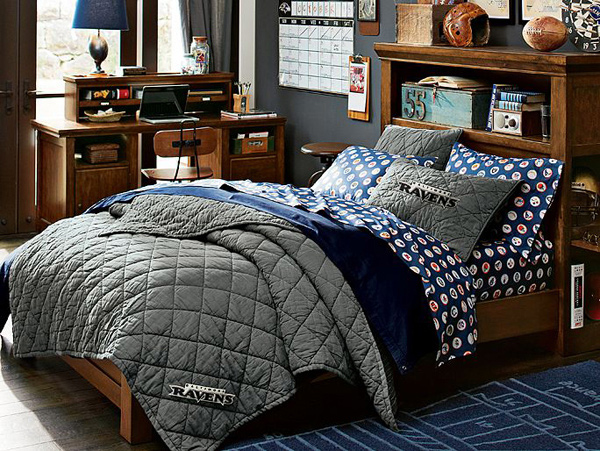 The masculine colors of this bedroom sheets both looks calm and refreshing in the eyes. Having contrasting colors and designs make this bedroom feel manlier than boyish.
Peyton Duvet Cover + Sham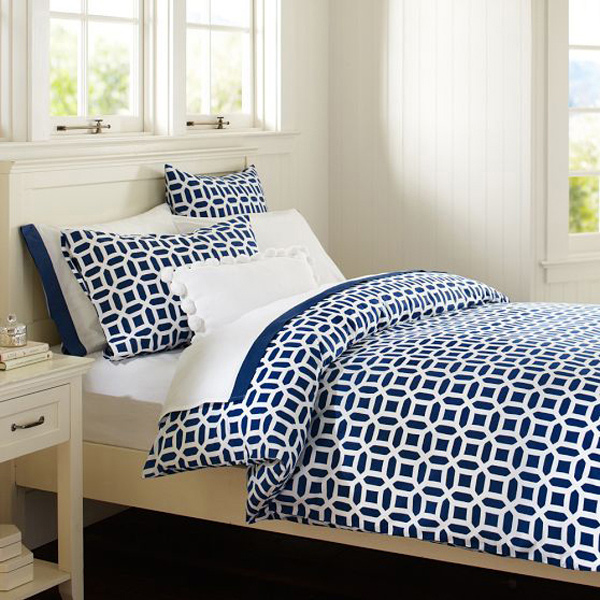 White and blue will never cease to lose its charm and beauty – this example is something even women would love to stay in.
Rugby Stripe Duvet Cover + Sham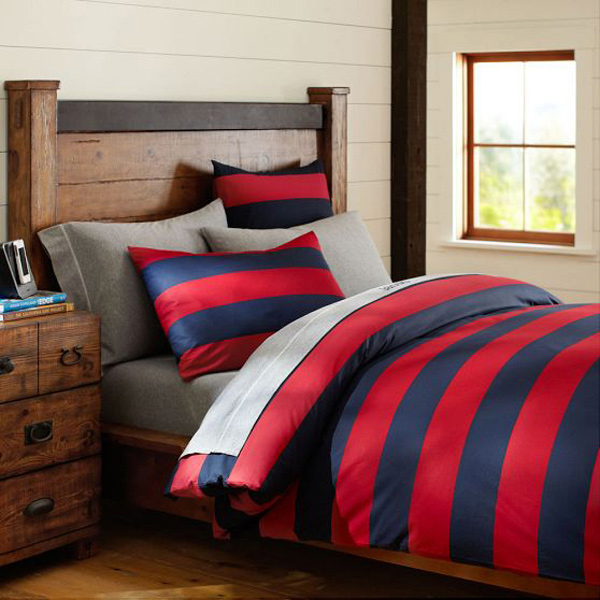 There are times that using two bold colors for your striped beddings when used wrong can collide from each other; this red and blue strip sure makes a lot of difference in aesthetics and comfort.
Jacqueline Maldonado The Sound Duvet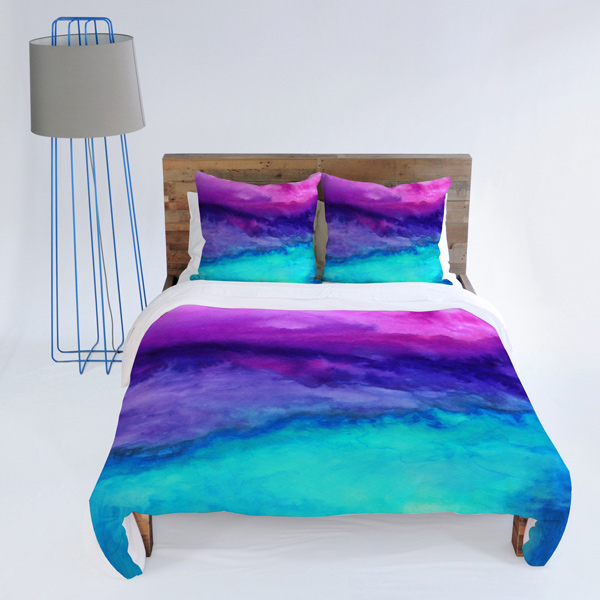 This duvet sure does not only look gorgeous, but makes you feel something – you want to stay in bed! No, kidding aside, this design makes it all worth it, whatever this duvet would cost you.
There goes the 15 Comfy Boys Bedroom Sheets which completed the list of fabulous bed sheets we can get our son or brother! Whether the design is plain or printed; simple or flamboyant, what's important is that we were able to give our loved ones or ourselves the beauty and comfort that we deserve! For more stunning inspiration you can get for your homes, check out 15 Gorgeous Geometric Throw Pillow Designs which are just as lovely as the images we have shown you above!