15 Gorgeous Geometric Throw Pillow Designs
There are more than one ways to accessorize a room. But one easy way to do that is to add some throw pillows. Throw pillows doesn't just add a soft touch to your space, it isn't just a cuddly pillow that you can squeeze while watching a movie in the living room but it can also add appeal to your home's interior. With the modern trend these days, geometric pillows are so in! So, we have gathered some geometric pillow designs that we found online.
The good thing about geometric prints is its subtle look. It doesn't appear overly decorative but they are still attractive and could enhance a room's ambiance. It is amazing that shapes and lines when combined with lovely colors could become beautiful throw pillow covers! Now scroll down and take a look at what we have collated for you.
Geo Links Linen Pillow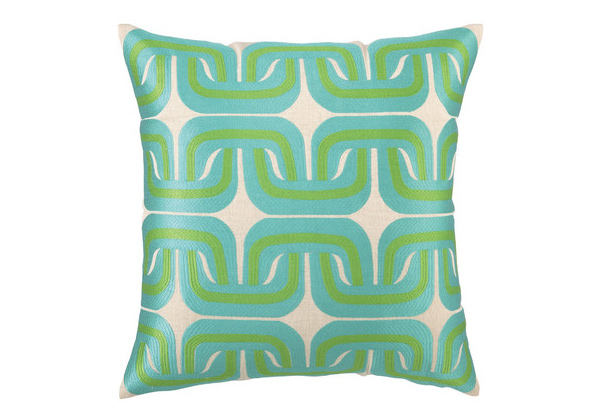 An effervescent throw pillow that has a retro geometric pattern adding a cool feeling to the interior.
Merced Pillow in Black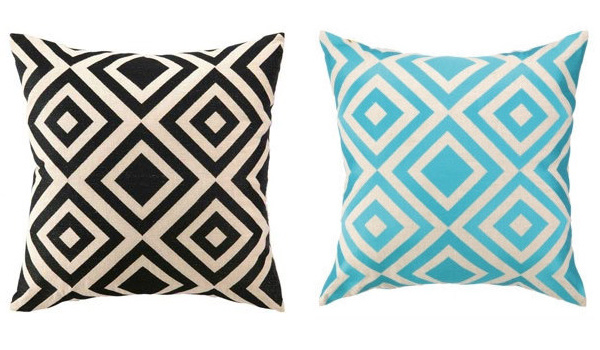 Contrasting color and the use of spaces in this throw pillow make it an artful accessory to liven up your home.
Color Wheel Linen/Wool Decorative Pillow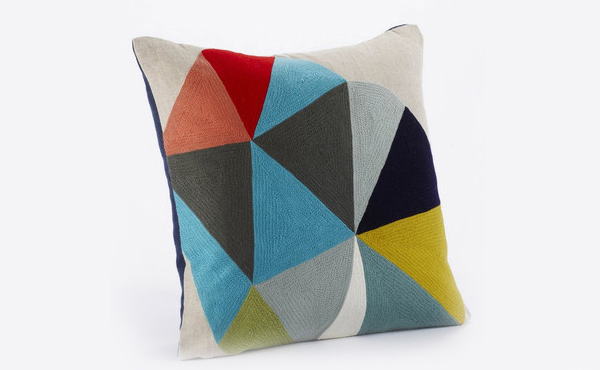 Different kinds of triangle in varying colors fill this throw pillow for some modern touch.
Balloon Cotton Decorative Pillow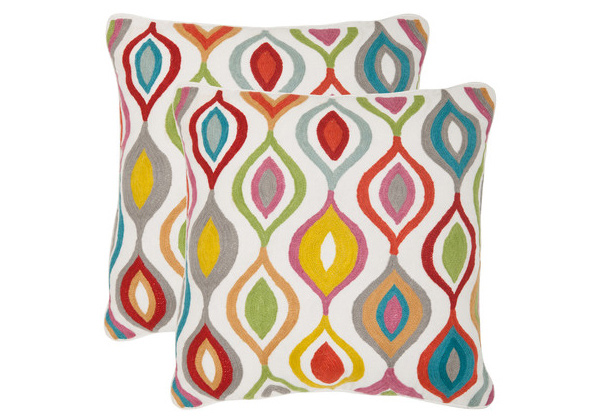 Mimicking the look of hand blown venetian glass, this vibrant and fanciful design in stripe is a lovely accent to your space. It is made of wool embroidery and pure organic cotton.
Modern Hexagon Pattern Pillow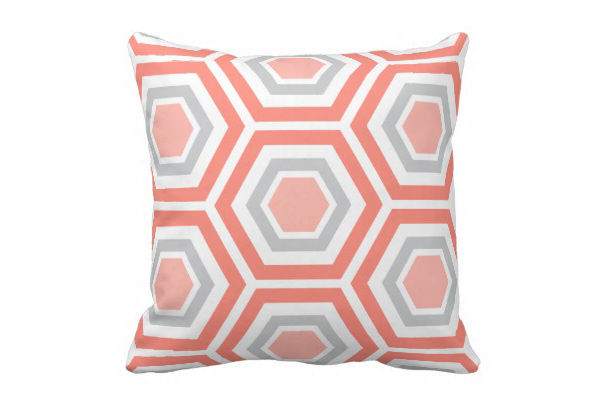 Zazzle is proud to give us this pillow of hexagons! Its lovely combination of coral pink and gray is sure a head turner but you can also get this with other colors too.
Geometric Pillow Design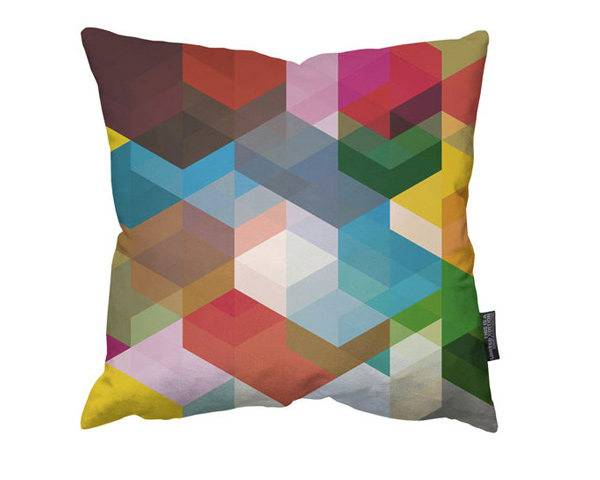 A geometric pillow that will sure pop with the colors in it and the creative pattern making it look totally abstract.
Bianca Green Overdose Woven Polyester Throw Pillow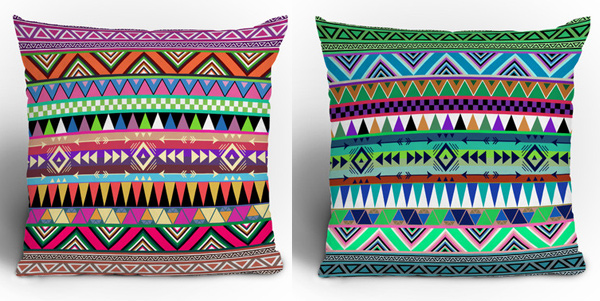 Deny Designs never fail to impress us with their creative designs just like this geometric throw pillow that combines different shapes and colors.
Woodblock Paisley 16-Inch Square Toss Pillow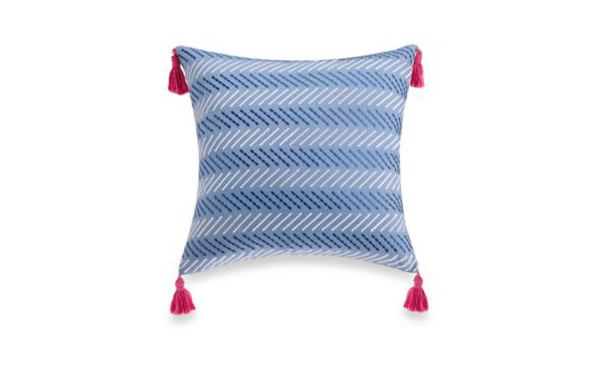 Simple yet beautiful embroidery is reflected in this pillow. Its tassel is one feature that adds beauty to it.
Chevron Embroidered Decorative Pillow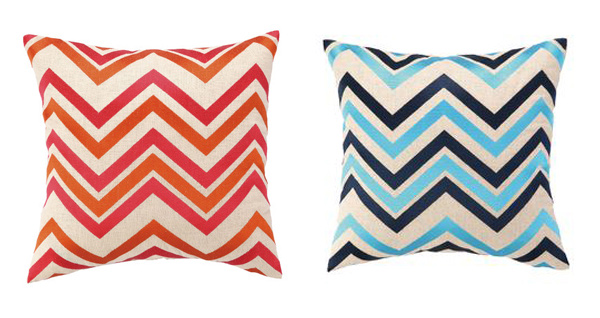 Chevron throw pillows that come in various color combinations. This surely appeals to chevron lovers out there!
Del Mar Magenta Embroidered Pillow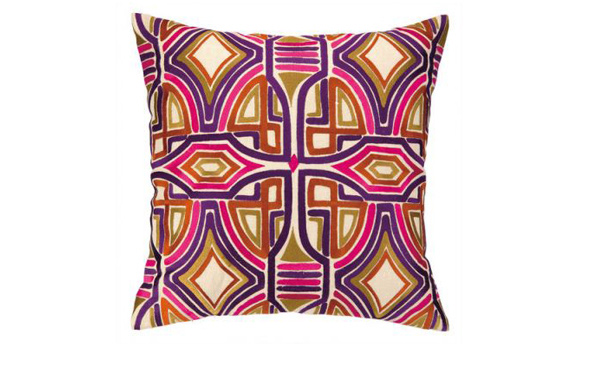 Adding this throw pillow to your space will surely make it look doubly appealing especially with the colors in it.
Unusual Strange Pattern Throw Pillow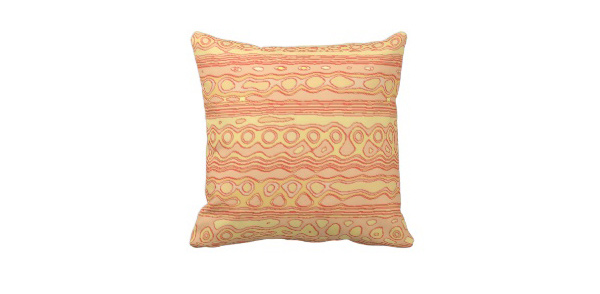 Look at the irregular shapes in this throw pillow print. It sums up to an unusual yet gorgeous pillow design.
Los Olivos Pink Embroidered Pillow
Lines were creatively laid on this geometric pillow but what made it look prettier are the colors in it.
Hotel Soho Black Embroidered Pillow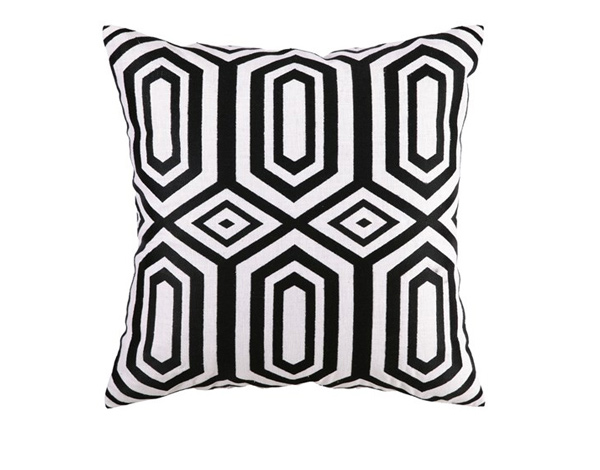 Trapezoids and diamonds in black are embroidered on a white fabric. This would fit in whatever color your interior is.
Girly Black White Abstract Geometric Pattern Pink Throw Pillow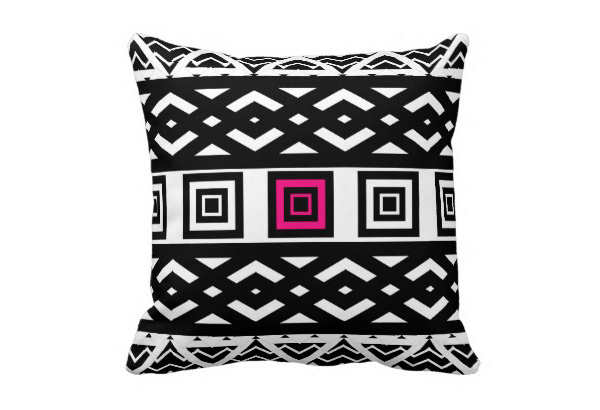 An abstract pillow with a pink square that plays as the central of attention.
Heather Dutton Triangulum Throw Pillow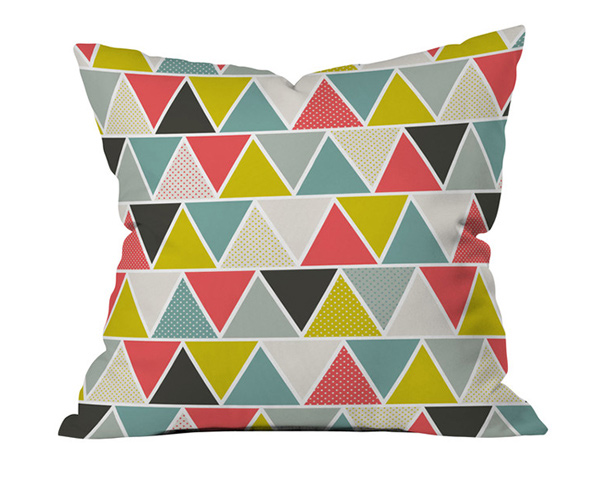 Retro triangle patterns in pretty colors! This will no doubt upgrade the look of your space in its lively design.
We can't get enough of these geometric throw pillows! There are still more beautiful designs that we love to feature. Maybe next time we could show you another batch of throw pillow designs. For now, you can check on some throw pillow designs with words and quotes on them. If you loved this, you will surely love that list too. Come back for more inspiration here in Home Design Lover.