15 Designer Contemporary Oval Mirrors to Love!
Mirrors. Everyone owns one because we always want to see ourselves to make sure that we look good every day. We have it in the bathroom, bedroom, and even in public areas in our house. When we go outside our homes, we can still see mirrors in our work places and even in commercial establishments. Well, obviously, mirrors are widely used! But if we talk about mirrors for our home, it is a different story because we don't just resort to plain boring mirrors but we make sure that we pick those that has lovely designs.
The reason why we pick decorative mirrors is that they aren't just there for looking at yourself but it is also there to adorn the house. Today, we have collected some contemporary oval mirrors which have beautiful designs. They are framed in various materials and styles that will fit your taste and your home. Come take a look!
Pewter Oval Wall Mirror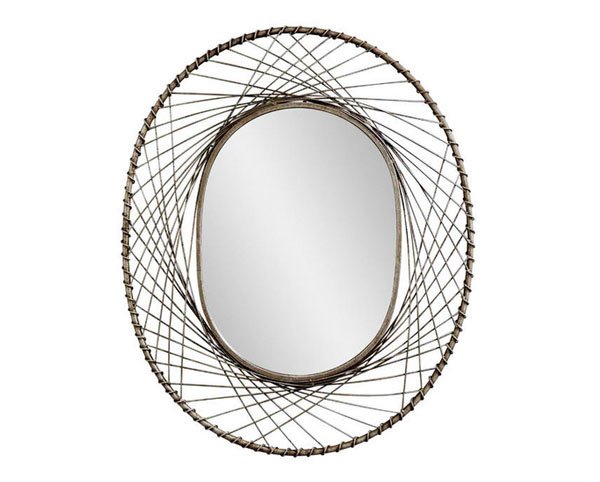 Bassett Mirror never fails to impress us with their designs just like this oval mirror with an antique finish.
Lladro Oval Mirror Without Frame Red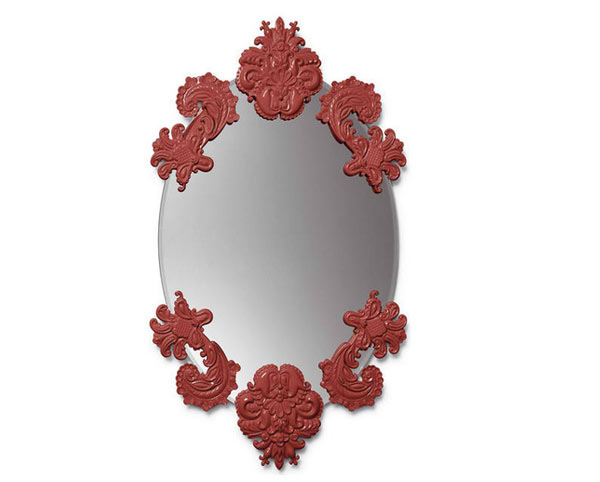 The intricate red frame of this mirror is an eye-candy! Wherever you place it, it will attract the eyes of many!
Prescott Iron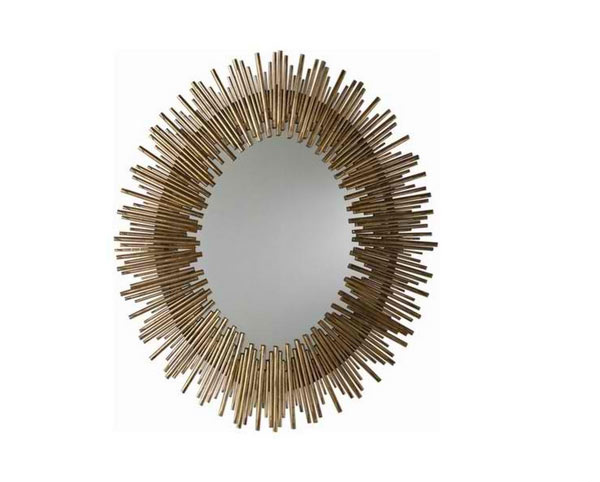 This dramatic mirror is made of iron with an antiqued gold leaf finish, sculptured for your wall.
Beccaria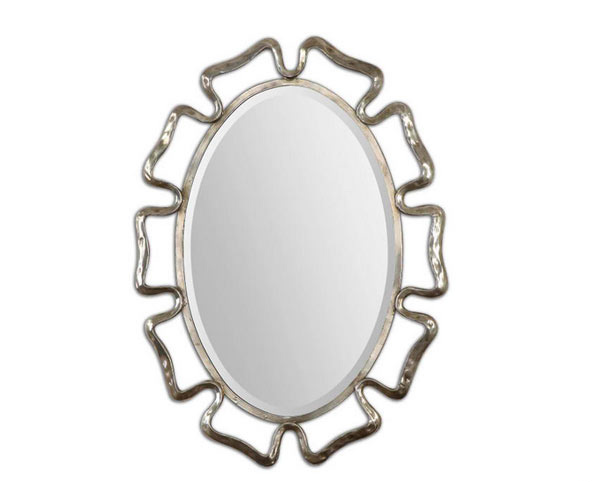 The curvaceous frame of this mirror is made of hand forged metal finished in an oxidized plated silver.
Frigg Mirror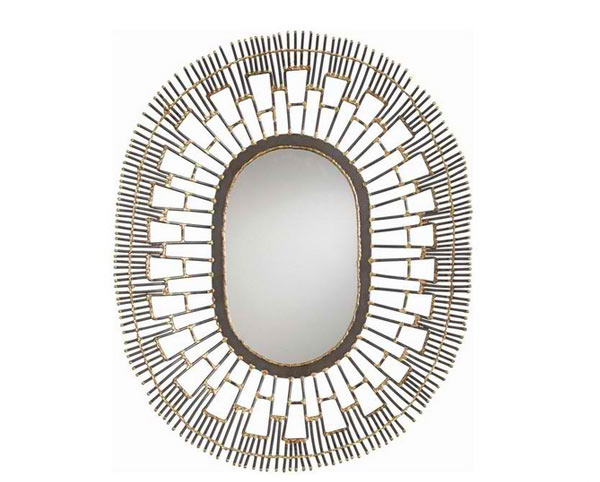 Wire designs for the frame of this mirror take on a lace effect when hung on the wall.
Worlds Away Carmelita Silver Oval Mirror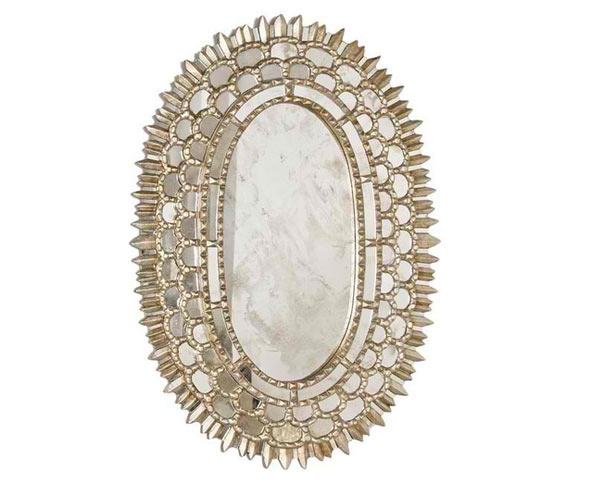 Bring in alluring elegance with this chic silver leafed finish that has spike and linear shapes.
Lara Oval Champagne Silver Mirror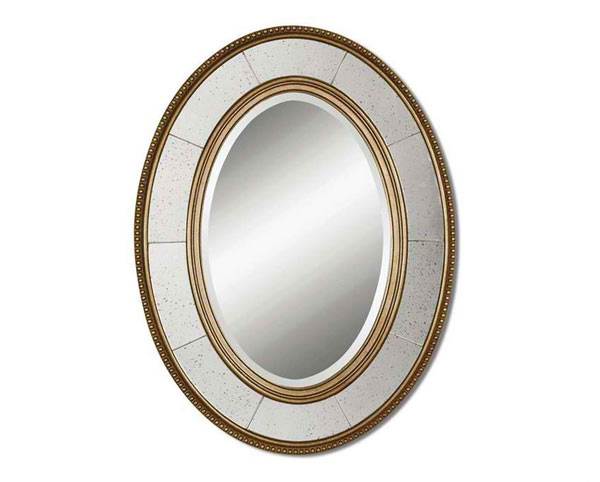 This silver leaf mirror is feng shui gold that offers plenty of panache and visually expands compact rooms.
Wellington Oval Hollywood Regency Starburst Radiant Mirror- Gold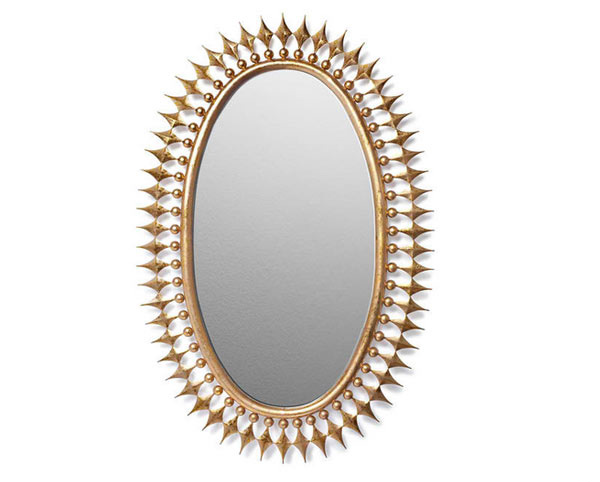 This is a serious scene stealer with its striking spikes that radiate from an elongated oval shape in rich gold leafing.
Shesham Oval Mirror with White Rim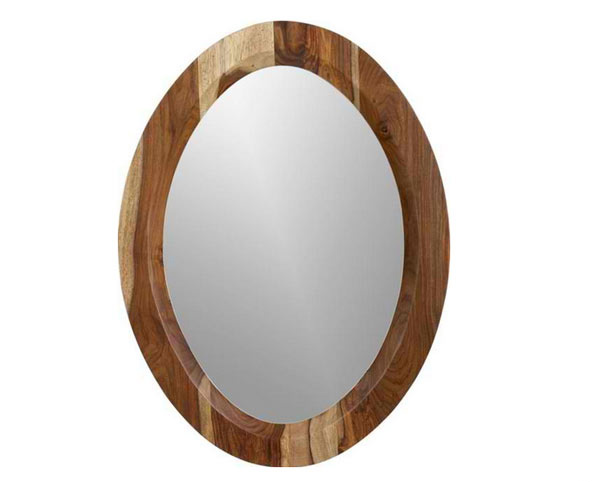 Made from sustainable shesham wood, this could make such a great impression in the entry, bedroom or bathroom.
Havana Oval Mirror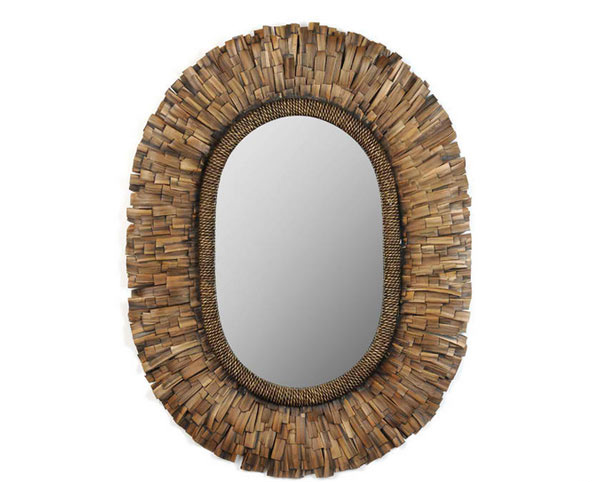 Look at the lovely design of this mirror that will bring in a natural organic appeal to your home.
Caesar Silver Oval Mirror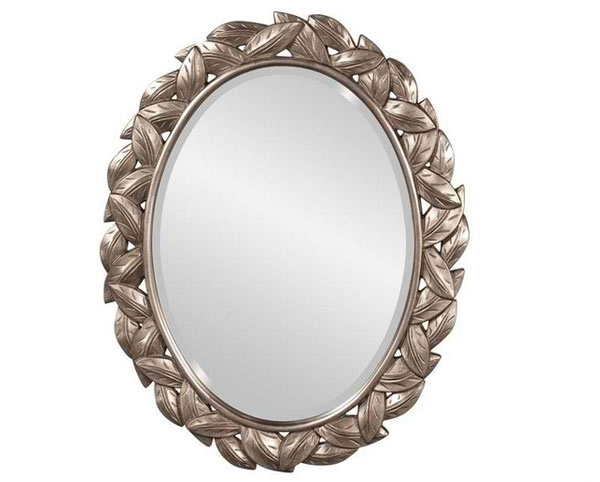 Leaves surround this oval mirror in silver color. Pretty, right?
Cal Lighting Wa-2160Mir Sycamore Oval Polyurethane Beveled Mirror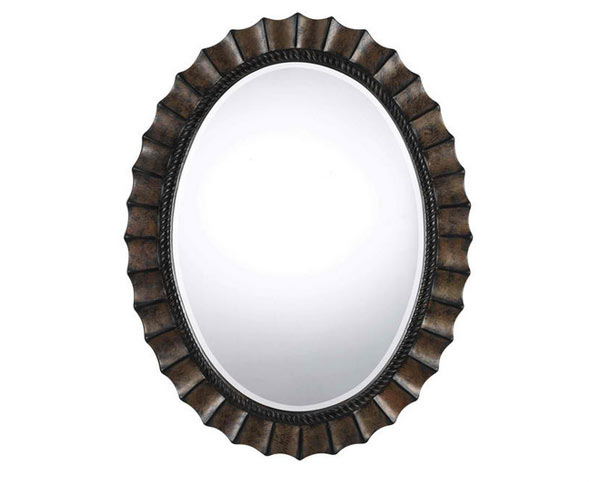 There is a fab touch to this mirror that we cannot express. Just let the design speak for itself!
Fascination Oval Mirror by Varaluz
Recycled glass discs set in rounds of recycled steel- what can be more appealing than this?
Quoizel QR1253 Pen Shell Mosaic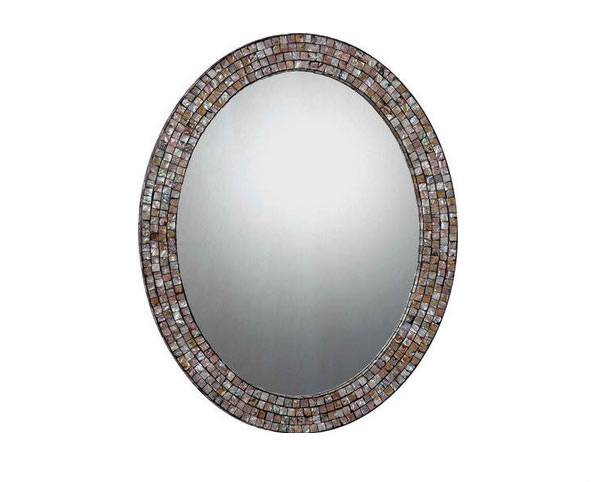 Mosaic shells are arranged creatively around this oval mirror. It sure looked perfect!
Fir Wood Rossi Mirror – Walnut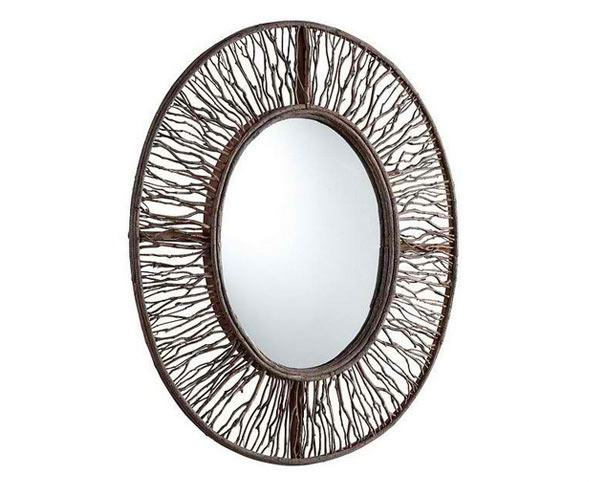 A rustic piece made from natural fir twigs inspired by the classic sunburst mirror.
Pretty list, right? Well, we like it too. The contemporary oval mirrors above have interesting designs that can also make your space eye-catching. But when choosing one, see to it that it looks good in your interior and complements with other elements in it. If you do not want oval mirrors, you can always look for other shapes and styles of contemporary mirrors. For sure, you will be able to choose one from that list and this feature!