Intriguing Designs of 15 Contemporary Mirrors
Each of us would love to see ourselves and check if we look good or if there are some imperfections that we want to fix a tad bit. That is why there are mirrors just anywhere we go in the house. Most females even have them in their own bags! In the house, the bedroom always have mirrors in it but that is not just the only place to install one since a mirror can actually be placed anywhere in the house!
Mirrors are not merely for seeing one's look but it can also be a piece of decoration and it can help spread light into a room. These mirrors have a variety of designs and shapes that gives homeowners so many choices. One can opt for a simple design but getting a mirror with intricate framing adds more glow in the interior. So today, we will be showing you contemporary mirrors that have intriguing and amazingly lovely designs. You'll believe us when you see the showcase below.
Soleil Gold Leaf Contemporary Mirror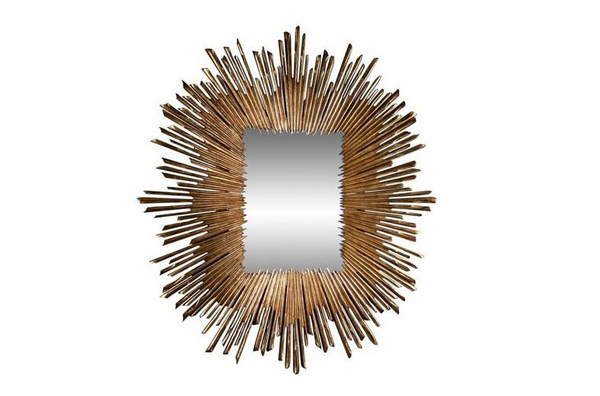 A beveled mirror is enclosed in this Baroque inspired frame that depicts the saint's halo found in churches of Europe and South America.
Contemporary Syracuse Gold Wall Mirror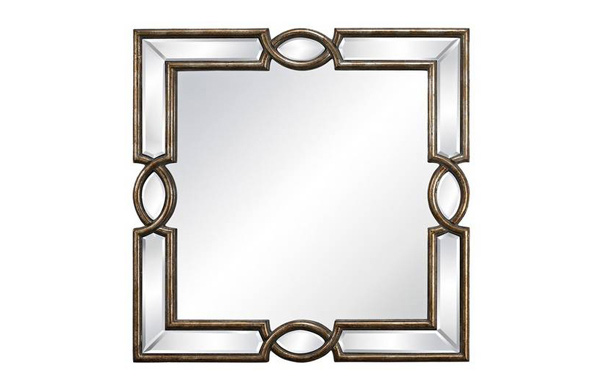 Dual interlocking rods intersect in four places in this Syracuse wall mirror in antique gold finish.
Sheridan Mirror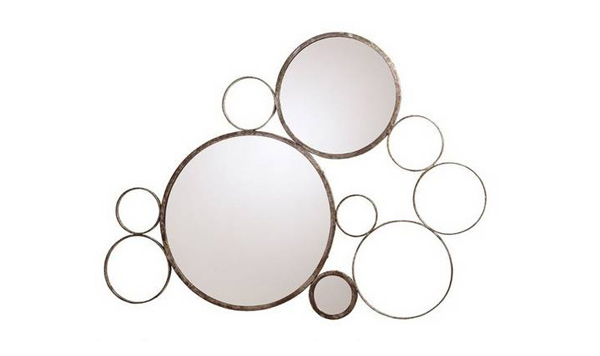 Add an intriguing vibe to your space with this abstract arrangement of circles for a perfect contemporary setting.
Blue Capiz Mirror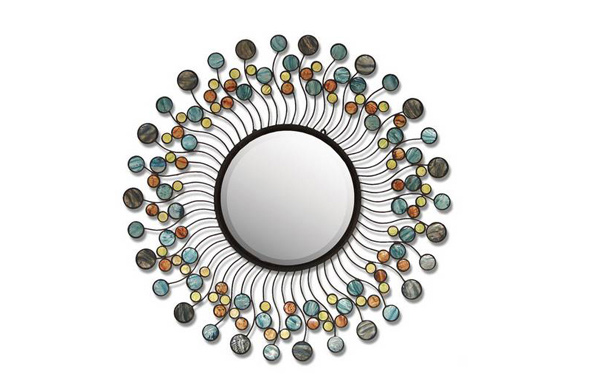 Grasp capiz shell details found in this steel wire frame mirror in sun design.
Jace Wall Mirror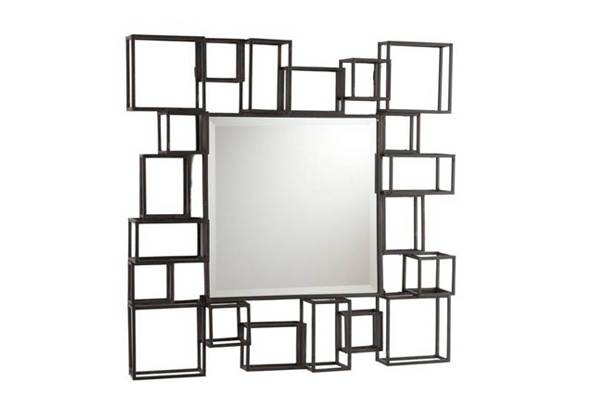 Lovely geometric shapes surround a large mirror giving out a dramatic abstract effect.
KOKET Guilt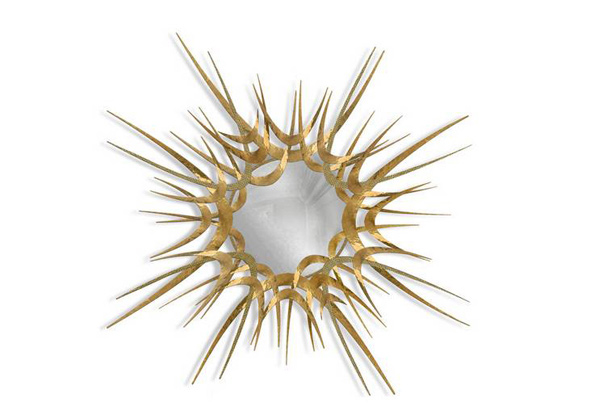 A perfectly cut mirror is surrounded with sculptured gold tones of hammered and textured metal.
Electra Mirror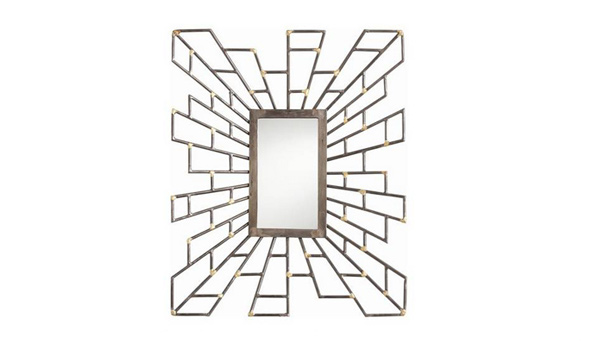 Made from natural iron with welded brass details, this mirror with radiating geometric frame is no doubt one fab pick!
Chain Mirror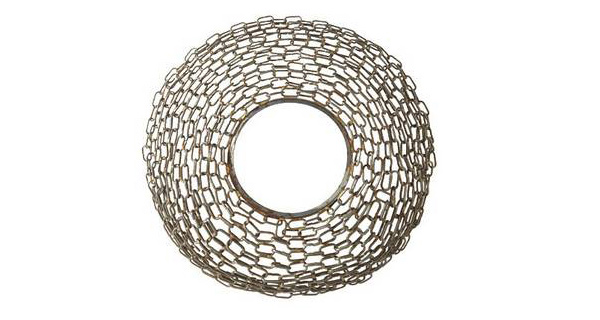 Interlocking metal chains seem to guide your eyes towards the central mirror. This could give your space a perfect Medieval look!
Betty Contemporary Mirror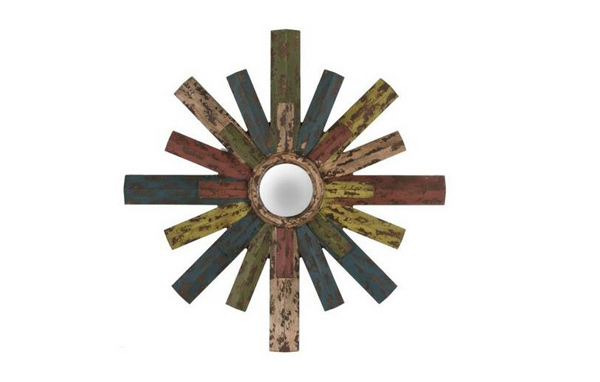 Antique BrownWood finish on fir wood that has a sun design is adapted by this unique Betty Contemporary mirror.
Capulin Antique Gold Mirror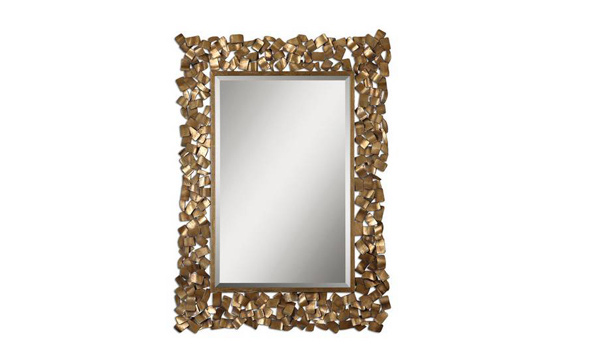 An elegant regal mirror that will balance the style in your space as it bring in light all throughout the area.
48-inch Modern Round Wall Mirror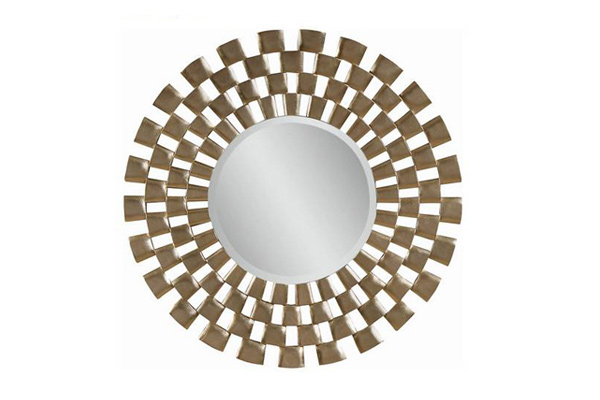 Who would not love the design of this round contemporary mirror? This is one gorgeous addition to your home's walls.
Maryland Mosaic Mirror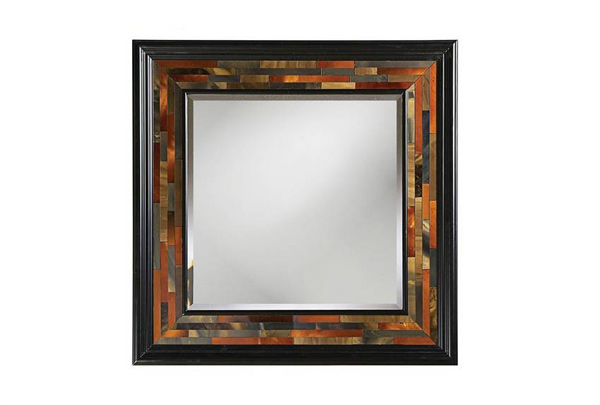 Bands of multi-colored reverse painted glass for a mosaic look surrounds the square frame of this mirror.
Solar Round Mirror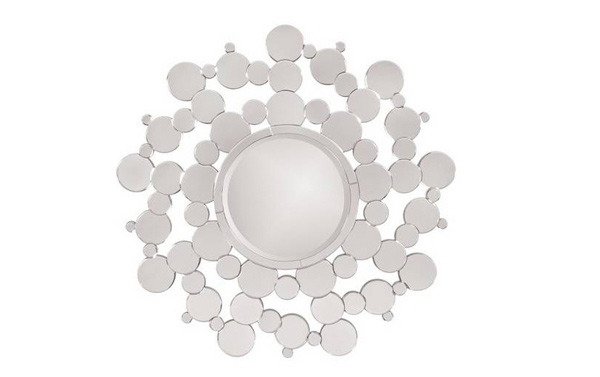 Overlapping circular mirrored disk frame are lovely features of this round metal mirror.
Hand Carved Solid Wood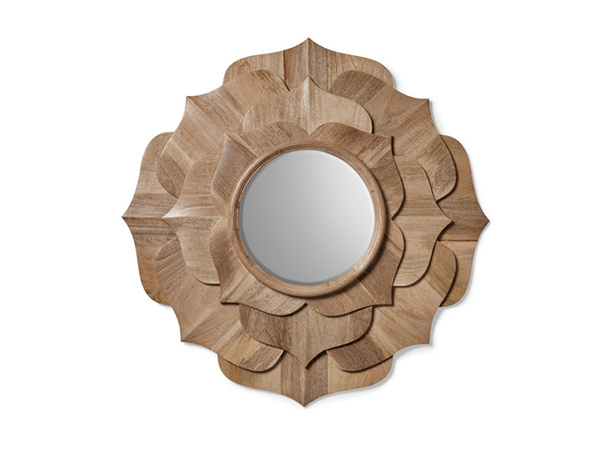 You will surely admire the beautiful craftsmanship of this lotus petal wooden mirror frame as it bloom beauty in your home's interior.
Beachhead Contemporary Mirror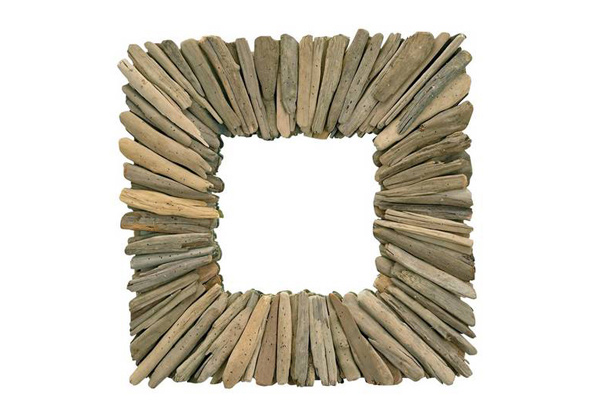 Get the evoking beauty of natural driftwood for a natural feel and earthy tone in your home.
How do you find these contemporary mirrors? We are sure you loved them all because each one has a distinct beauty in it that made them dashing and lovable! Can you tell us which one is your favorite? We still have other round-ups featuring mirrors like the modern mirrors which can no doubt bring out more beauty and light in your homes.