15 Ideas on How to Decorate With Drift Woods
Some people would think that driftwood is useless but it can actually be used as decoration for your home. There are different ideas on how to use it. We have seen many home decors made from it and even some furniture too. If you are planning to make one, don't forget to clean the wood first. You can even add varnish to it if you want to. Then be creative with the decors that you want to make.
Haven't seen a driftwood home decor? Well, today, you will be able to catch a glimpse of these lovely natural accents. You can see this from wall decors to lamp stands. And like what we said, it is also used for furniture like as a base for a coffee table which is the most common usage. Take a look at how the interior turned out to be with the driftwood decors in them.
Beach House Bridgehampton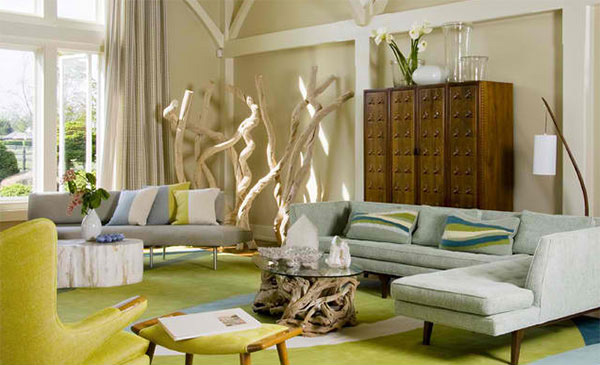 Who will not love the colors in this living area? The driftwood sculpture that stands on the floor as well as the driftwood coffee table completes the look of this stunning space.
Villa Ferraro, Capri – Italy
It is also a good idea to put the driftwood inside pots and cover it with white stone. It could look great for your home as it seemingly appear like a sculpture.
Interiors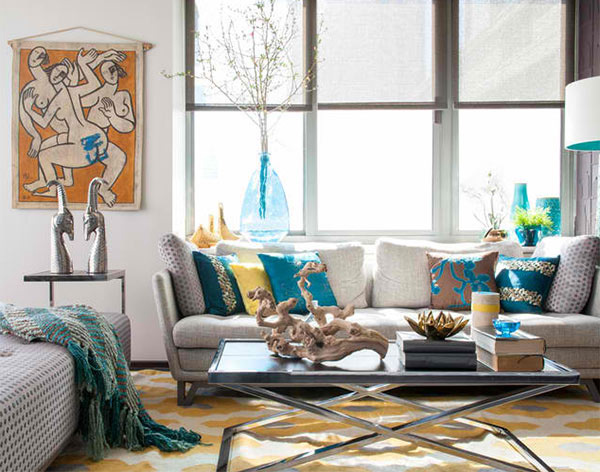 You'd get that ocean feel with a driftwood centerpiece like this one!
California Cottage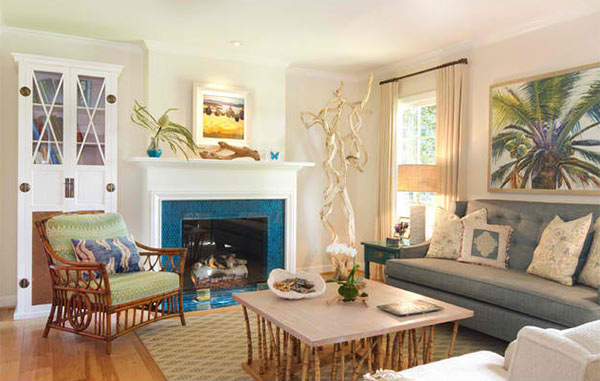 Got a space on the corner of your living room? Why not place a tall driftwood in it to give it a beach vibe.
Contemporary Walnut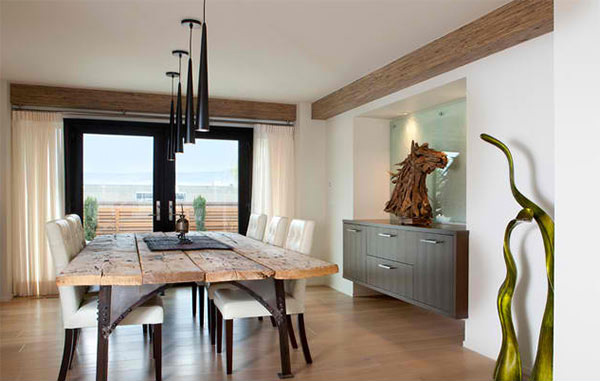 A contemporary dining area that used wood for the dining table while the buffet table was adorned by a horse formed using drift woods.
Blue Seas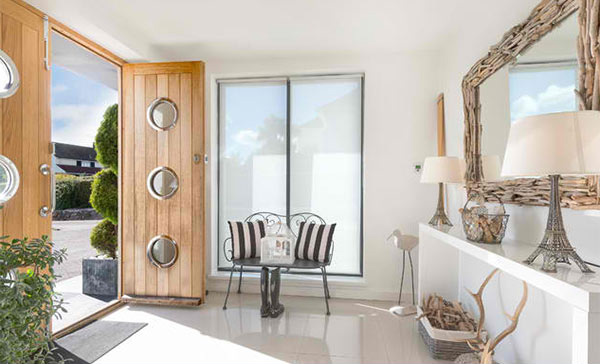 A wonderful marine home with a stylish beach style interior. The entrance with double doors is made from solid wood with portholes. It is decorated with driftwood framed mirror and other driftwood decors.
Condo Reno Project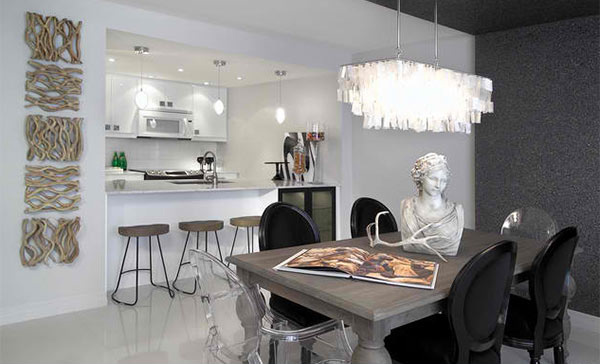 What a creative wall decor using driftwood! We think anyone can do this and place it anywhere in the house not just in the dining area like the one above.
Living Room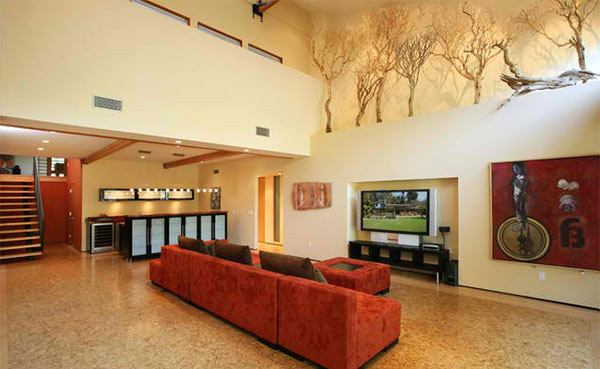 Got a tall ceiling with a space above it? Why not put some dried branch in it? It will tone down the formality of the room.
Lakehouse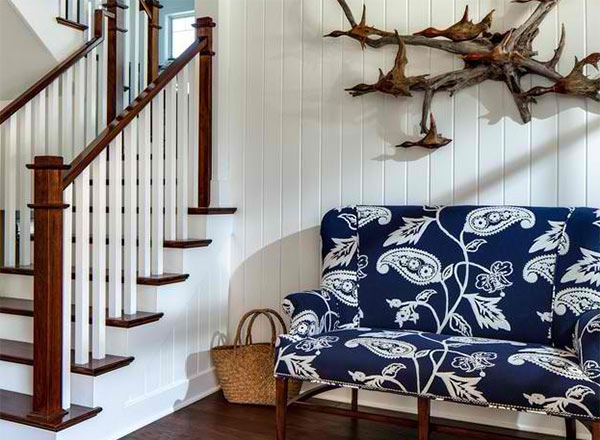 A varnished driftwood was installed on the wall and instantly turned the space into a beach themed room!
Carcary Residence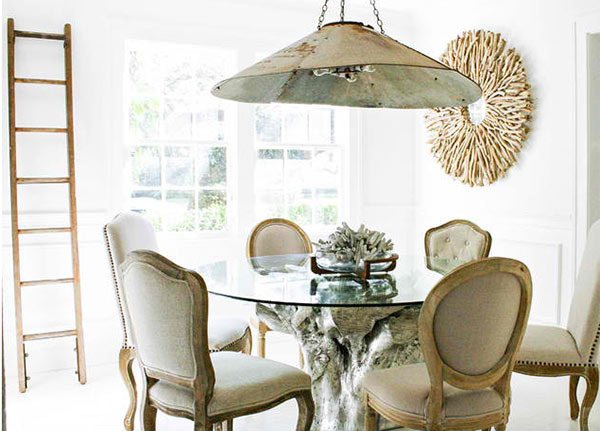 The base of the dining table is made from natural wood while a sunburst style driftwood hangs on the wall.
2011 Stampede Dream Home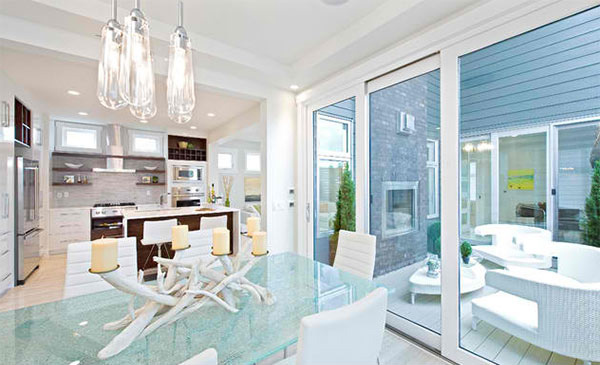 It would also be a good idea to put together some driftwood and make it a candle holder and centerpiece at the same time.
Blue Seas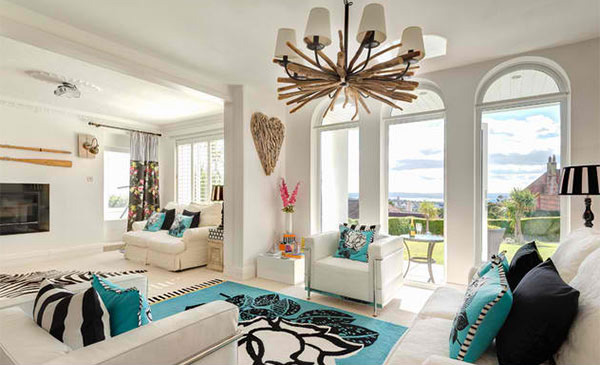 Driftwood heart on the wall and chandelier are unique accents to this lovely living area in turquoise, black and white.
Contemporary Home – Boucherville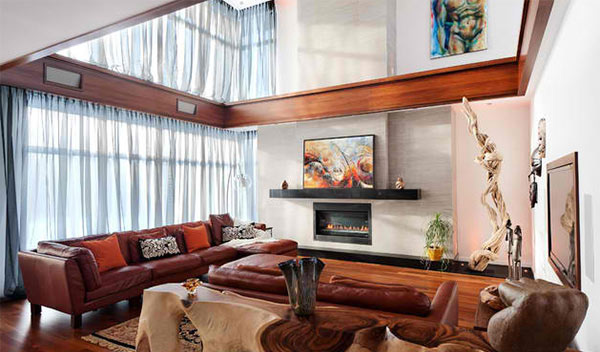 Another living room with a tall driftwood decor. The leather sofa looks pretty too.
Chatham Renovation Remodel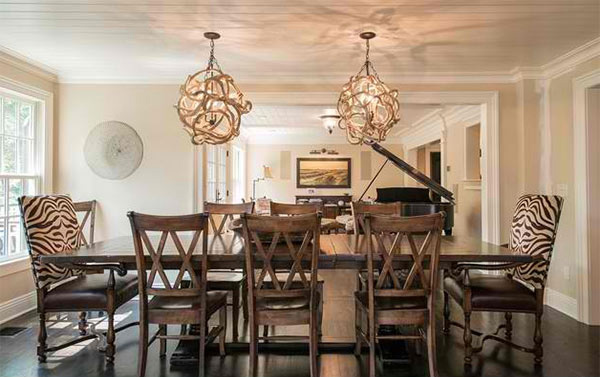 What a pretty pair of pendant lights these are! They are wrapped in driftwood which looks nice with the dining set.
Idaho Residence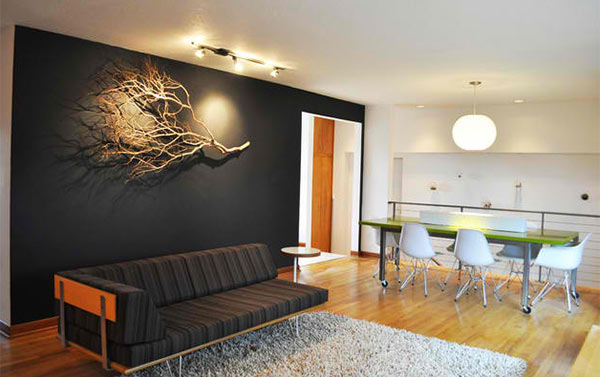 One easy way to decorate with driftwood is to put it on the wall.
We hope that you will be given ideas on how to use driftwood as decors for your home through this post. There are indeed so many ways to do it! So, the next time you see a driftwood, we are sure that one of these interiors will come to your mind. Instead of throwing it away, why don't you bring it home with you and use it as a decor? It will surely be nice to have a natural home decor beside your other existing decors! This kind of decor will look great if paired with seashell ceiling lights. Then that would complete the beach vibe of your home!