15 Cube and Rectangular Shelving
Storage spaces in the house could come in different designs and styles. It isn't just about the look but also how it can be used, its size, its amount of space available and even its price. Some can merely be bought from the market while others could be customized too. There are tons of DIY storage spaces and shelves that we can see. But for today, we have thought of featuring some cube and rectangular shelving.
Even this kind of shelves also has varieties. There are those that really take the shape of a cube while others are just squares. Some are combined squares and rectangles. It could also either be mounted on the wall or be placed on top of the floor. Want to see what we have gathered for you? Scroll down and check them out.
Trista Pink Strip Square Leather Wall Shelf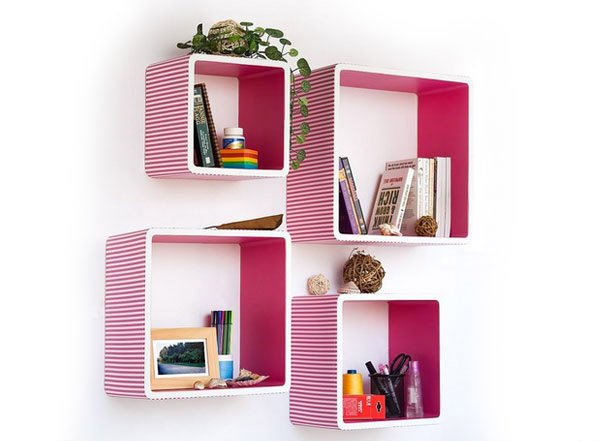 Keep your stuffs in a visually appealing way using this pink shelf. This could be good for girl's bedroom.
Modular Storage Cubes Plus, Green, Orange, White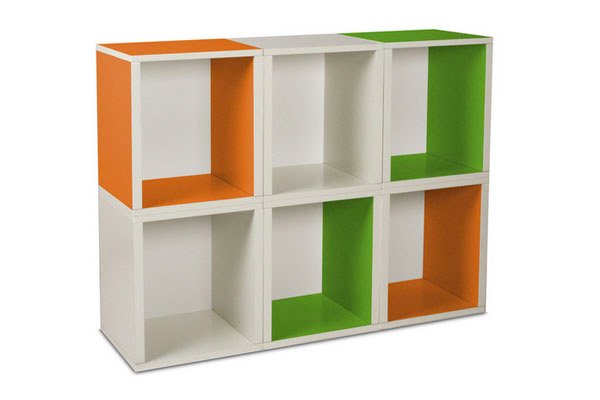 Versatile storage cubes that can be stacked on top of another or it can also be used separately. The colors in it are totally pretty.
Intersecting Espresso Wall Shelf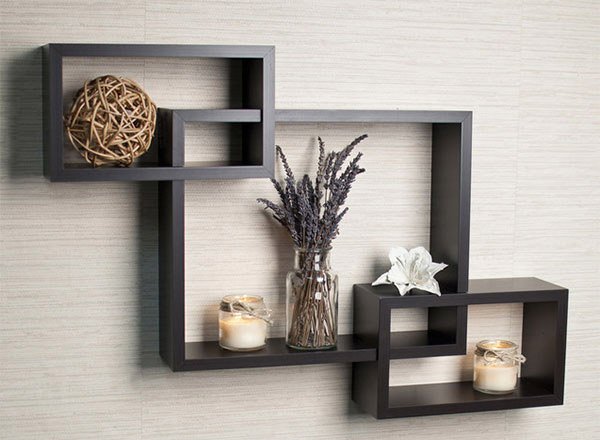 Three storage cubes finished in espresso intersect each other for a striking look.
Glass + Metal Display Shelf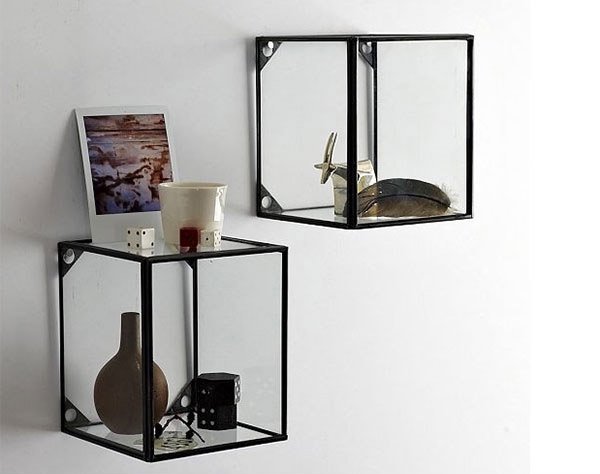 Classic glass box made of glass and metal could keep special collections safe and clean inside.
Wall Cube Shelving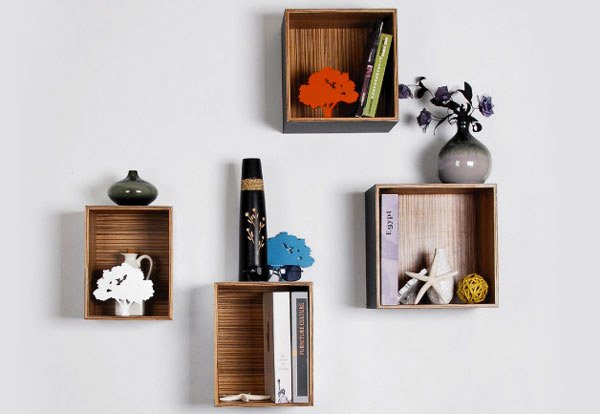 These wooden cubes can be hanging on the wall or stacked. It is painted outside has wood grain inside.
Mini Stacked Shelving System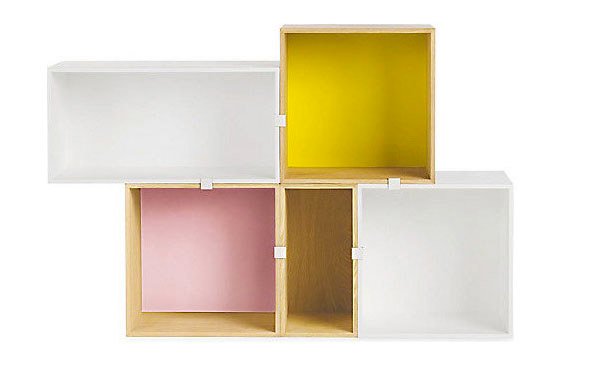 This modular system allows you to create a shelving unit to fit your particular space and style.
Metal CD, DVD or Bookshelves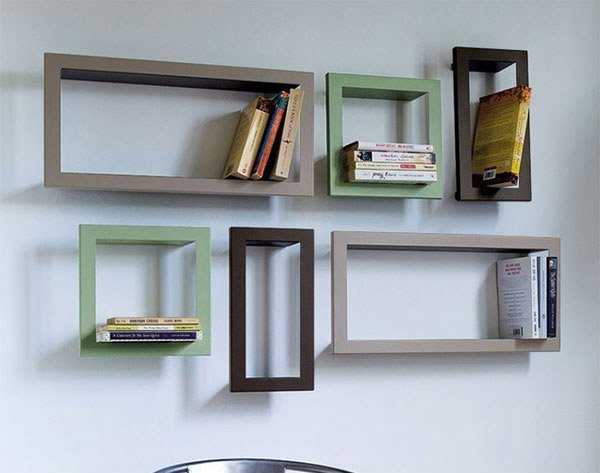 Mini picture frame style wall shelves would be great if you have a small space in the house.
3-Piece Cube Shelf Set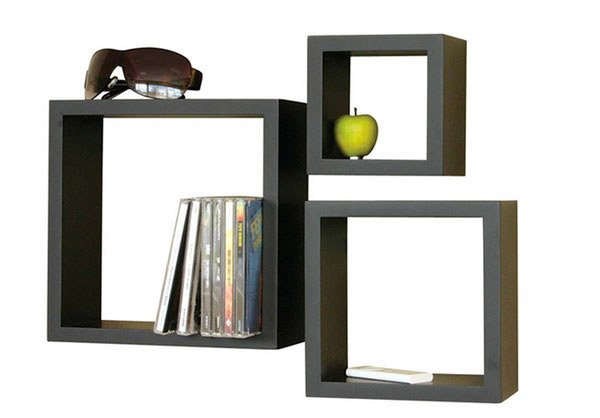 Three boxes that combine the look and feel of a shadowbox with the practicality of a shelf.
3pcs 6″ Wood Block, Wall Cube Shelves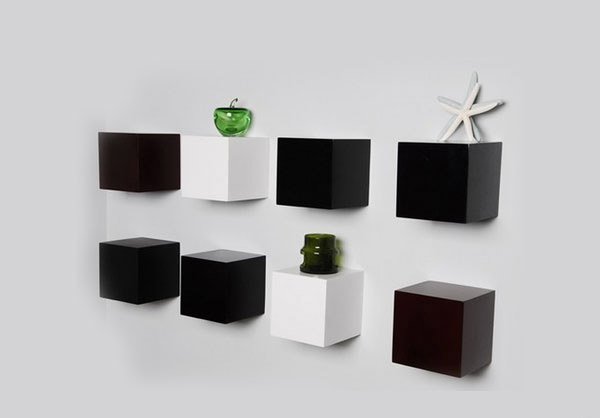 You'd get a fashionable wall with these wooden block in different colors.
Wall Cube Shelf, Cube Display Shelving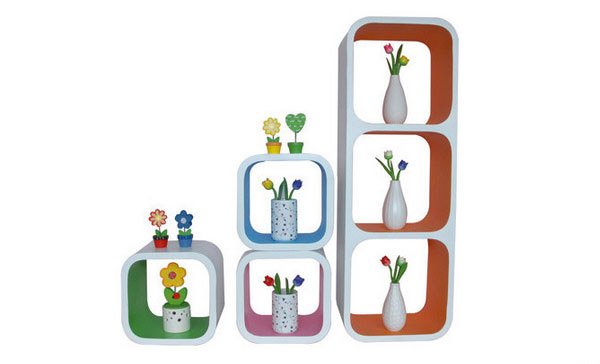 We find this cute with is round edges and colorful inner paints while the outside is painted white.
Scalloped Metal Square Floating Shelf Set with Shadow Box Effect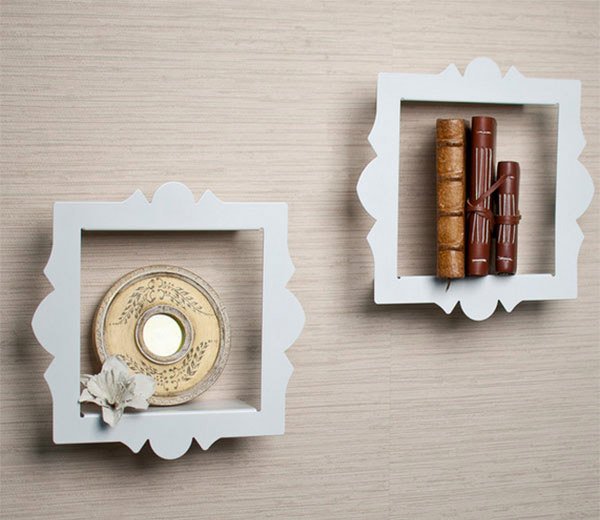 This is similar to a frame style but this one has some scallops on the frame.
White Cube Shelf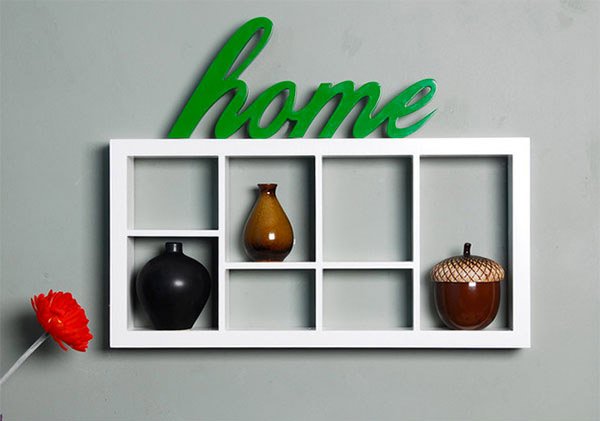 Combine multiple sets of squares to create an interesting display like this one.
36 in. x 36 in. White Stackable 9-Cube Organizer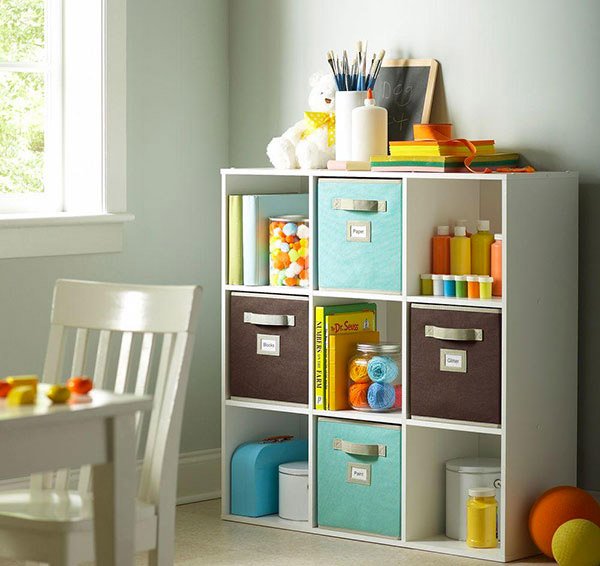 You have different choices as to what you want to place in this storage shelf of nine cubes.
Modular Design Shelf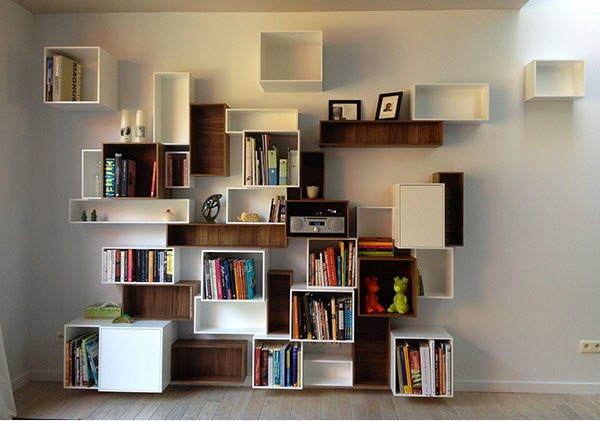 We find this totally stunning with boxes in white and wooden finishes.
Practical Modular Shelf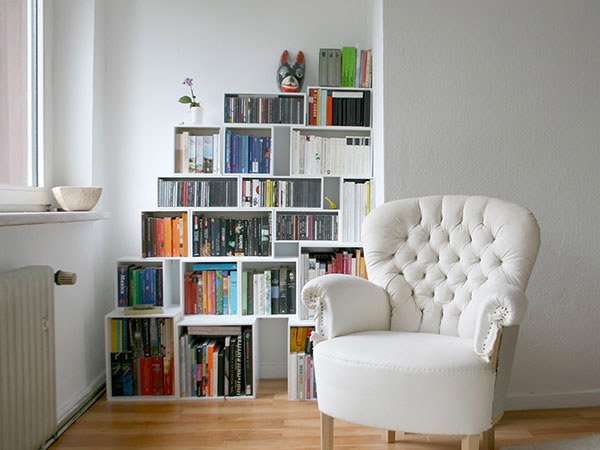 These white boxes on the floor are stacked as it comes in different sizes.
Cube shelves are really cute aren't they? Especially if they have different colors on them! But did you know that there are still other shelf shapes other than cubes? Well, we will feature them soon. For now, you can look into floating wall shelf designs which have various styles. Choose the shelf that would fit into your home's space.