20 Floating Wall Shelves Design for Inspiration
Floating wall shelves are a great addition to any room, especially to those who prefer the minimalist design. They don't have those annoying brackets that kill the design and look of the wall. They are also very simple, elegant and easy to maintain. Another advantage of floating wall shelves is that they are very strong and tends to last longer that those ones with brackets since they are attached to the wall by adding screws to the wall that are made from durable material. You can also place heavy materials on them without the fear of collapsing. Floating shelves are also a great avenue in displaying wall decorations and can be great storage for books. They are also a great addition as kitchen storage for plates, utensils and kitchen items.
For today's article, we are featuring 20 Floating Wall Shelves Design for Inspiration. They come in different sizes, and placed almost anywhere and used as storage with almost anything. These floating wall shelves add a chick and elegant feel to the interior of any room and they are very useful as well.
Backsplash Detail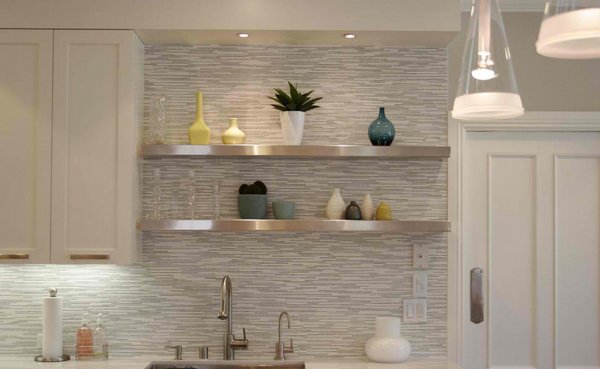 These elegant stainless steel floating wall shelves are divine and perfectly suits well with the design of the kitchen. They create a clean feel to kitchen while being used in storing stuff.
St Clarence Renovation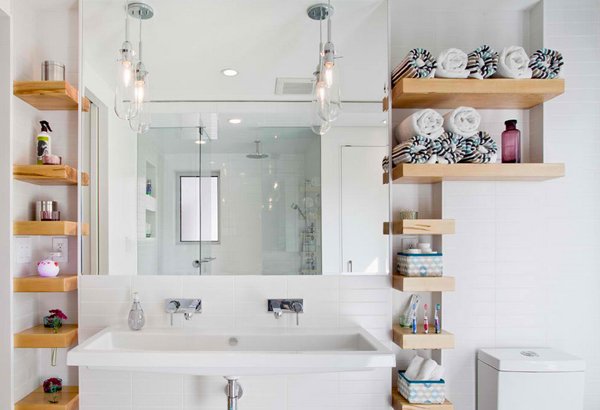 Perfectly placed open shelving that is polished, neat and looks great and blends well with the sink design idea.
Baldwin One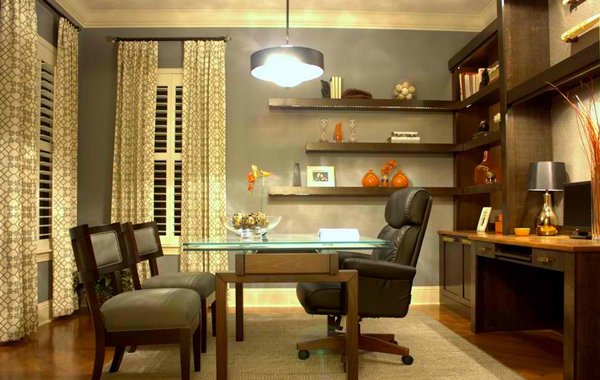 These lighted floating wall shelves are luxurious, pretty and eye-catching due to the way it is placed on the room, giving it an elegant glow.
Northshore Residence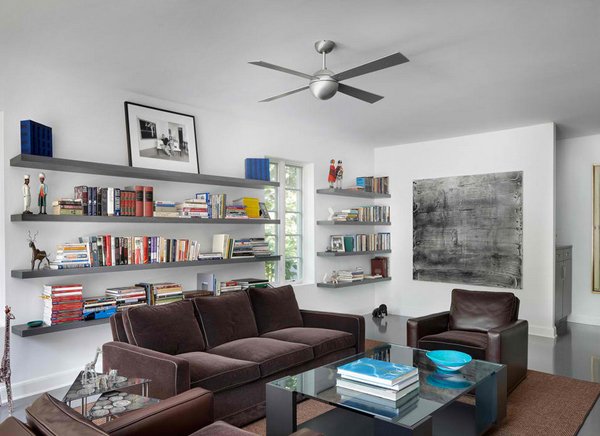 A great idea for living room storage, these floating wall shelves are a great addition to the room. They provide a clean feel and perfectly fit the interior.
Potting Room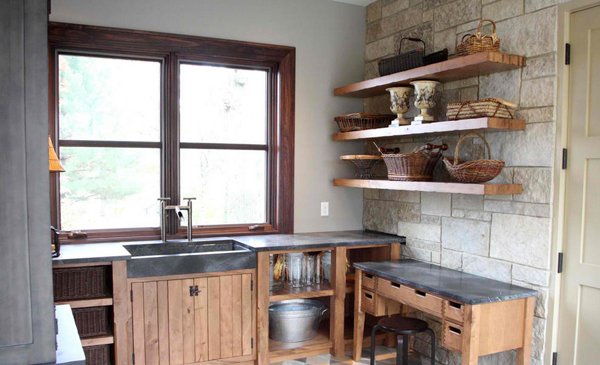 A great idea in utilizing space in a kitchen, these floating wall shelves are not just clean looking, they add a minimalist feel to the entire space.
Big Island Ocrean Front Residence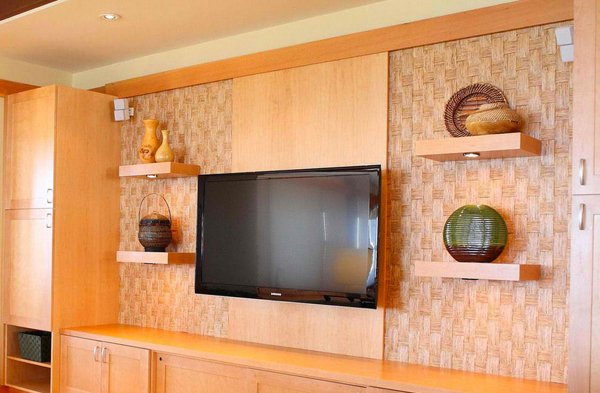 An elegant addition to a media room, these floating wall shelves provides a place to decorate the area without being over-bearing. A great idea, isn't it?
Oriatt Master Suite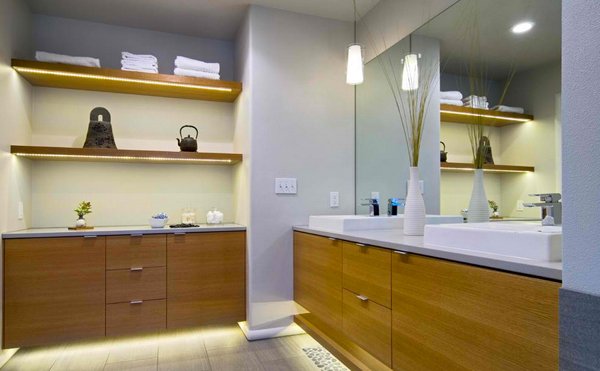 Another LED lighting idea on floating wall shelves that would make it more elegant and chic, especially on this bathroom vanity area.
E 65th Street, NYC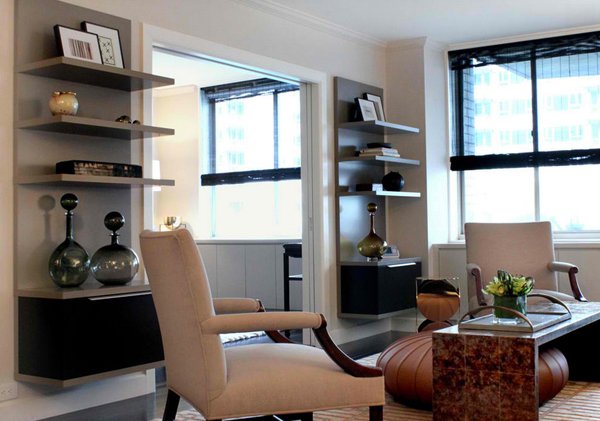 Simple shelving idea for a living room that is not only chic, but elegant as well and adds a sense of neatness to the interior.
North Penthouse/ Dallas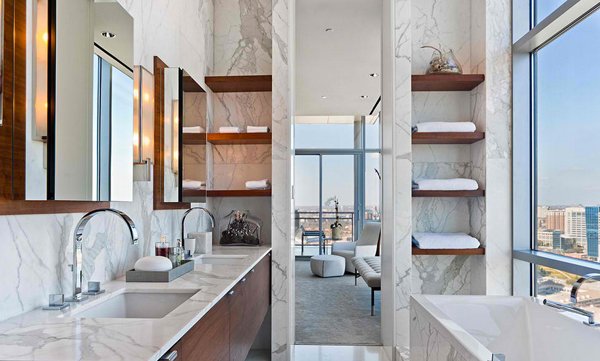 These floating shelves add a great contrast to the light color of the marble bathroom interior. It is elegant, as well as simple.
The Urban Executives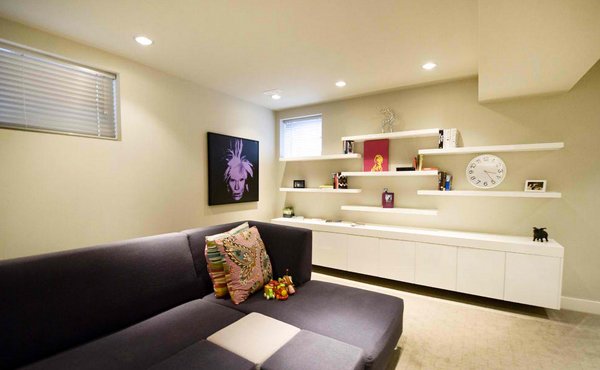 These white floating shelves sure makes a statement and they are not just beautiful they also provide a great contrast to the colors of the things you put up on them. A great look for a living room.
Modern Condominium
The white floating wall shelves provide an interesting contrast to the black painted wall giving an elegant, chick and beautiful appeal.
Superior St. Residence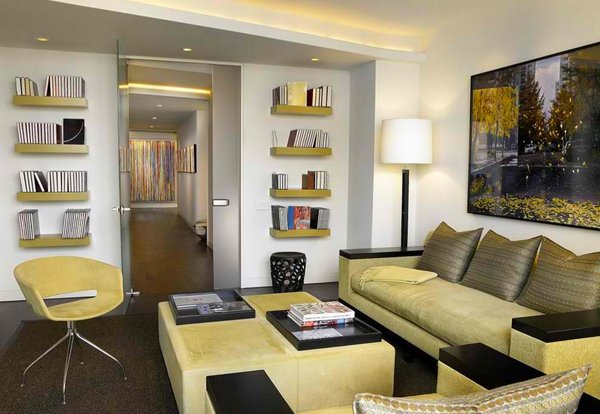 An interesting and appealing idea for wall shelves that creates balance to the interior.
W Dallas Penthouse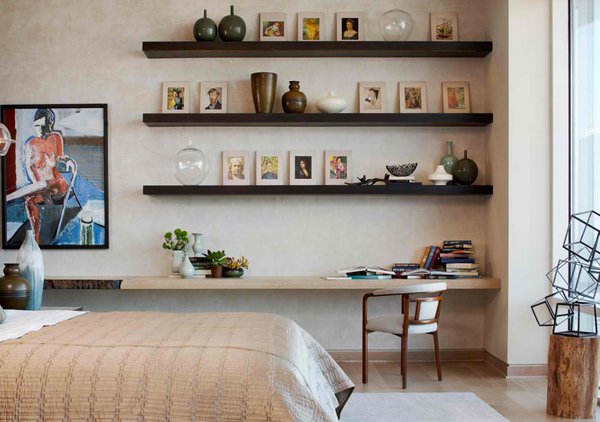 As a bedroom idea, these floating wall shelves are not just useful for storing items they also add a minimal look and feel to the room.
Sacramento Residential Home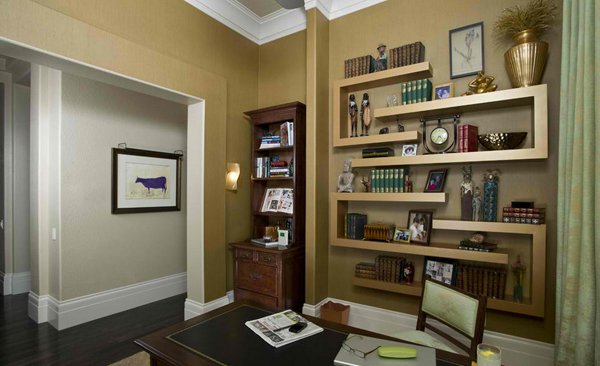 Custom-made floating wall shelves with an interesting shape design that is just catchy, especially with the cool soft masculine color of the interior.
Piedmont Perfect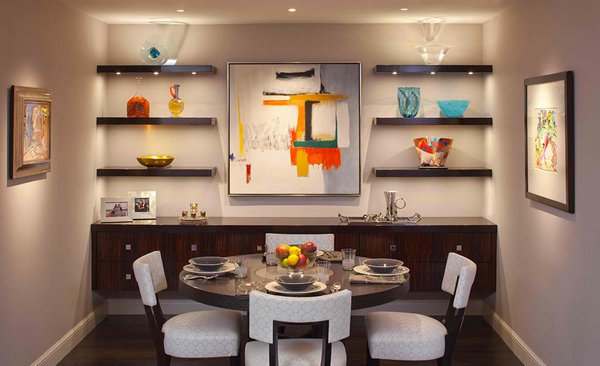 The floating wall shelves create a clean and balanced look on this breakfast room, especially when wall decors are placed on them.
Rustic Modern Kitchen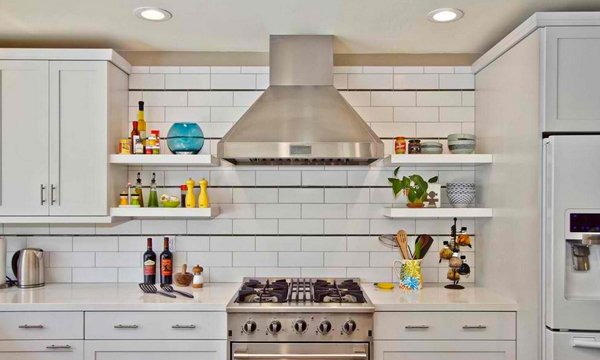 White floating open shelves are a great addition to this elegant kitchen design, giving it a clean and balanced look.
Weyand Residence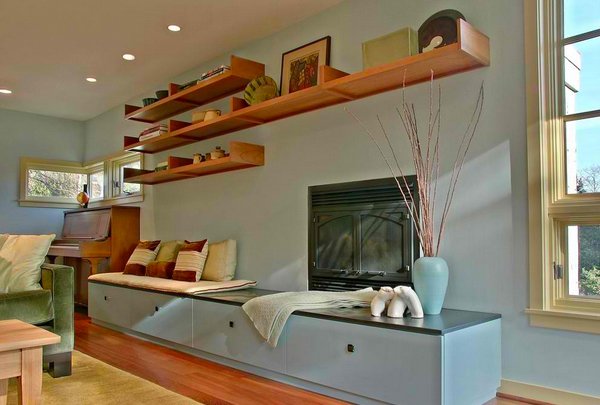 A contemporary inspired living room design idea with floating wall shelves that can store interesting items and books, a cool and pleasant look.
Port Washington Residence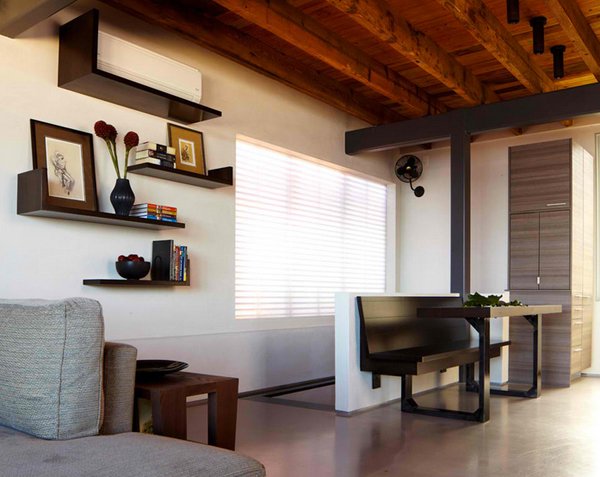 These simple floating wall shelves are just divine, a great idea for hiding the air conditioner and a great place to store books are decorations.
Contemporary on the Water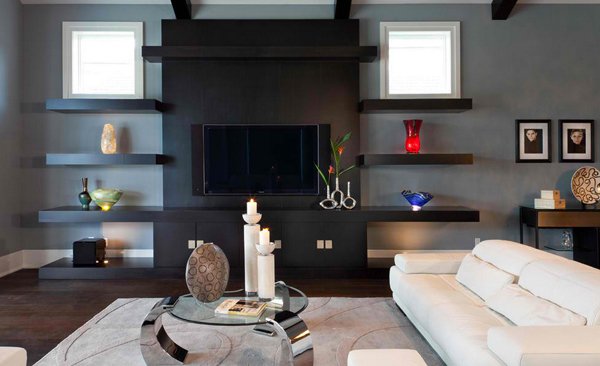 The floating wall shelves creates a balanced and elegant feel to this living room especially when it is painted in black and is in contrast to the colors of the decor, making them more vivid and catchy.
Bloordale Renovation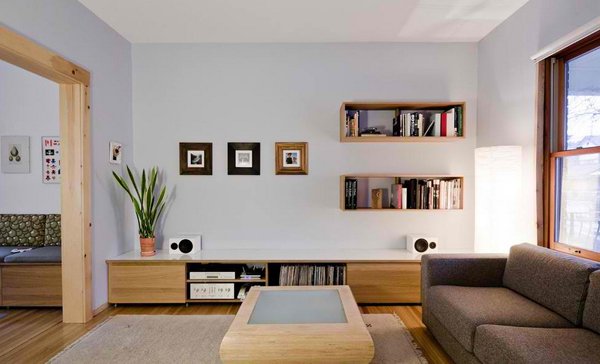 As a great addition to this minimalist inspired living room, those rectangular shaped floating wall shelves are elegant and a great way to store books.
As you might have observed, floating wall shelves are designed and shaped according to the interior and according to their use. The material usually utilized is wood, since wood is very durable and lasts long. Floating wall shelves can also be placed on a bathroom for a minimal look, and for storing towels and items that are used daily since they provide easy access. Whatever your style though, you should consider using floating wall shelves for your interior design ideas since you could never go wrong with their elegant appeal.