23 Circular Mirrors for Gorgeous Home Decors
Mirrors are usually associated with being vain and at some point narcissistic – but of course, this is not always how mirrors are thought of. Primarily, the main role of a mirror to make sure that you can see your reflection and make sure that you look presentable enough for yourself and most likely that will be the same for the people looking at you.
With that in mind, take a look at the 23 Gorgeous Home Decors : Circular Mirrors that was compiled for your perusal – this list is one interesting list because the following circular mirrors are not only unique and beautiful, they are classy and sophisticated. Let us go ahead and take a look at the wonderful designs we have below and tell us what you think about them.
1. Accent Mirror Sunburst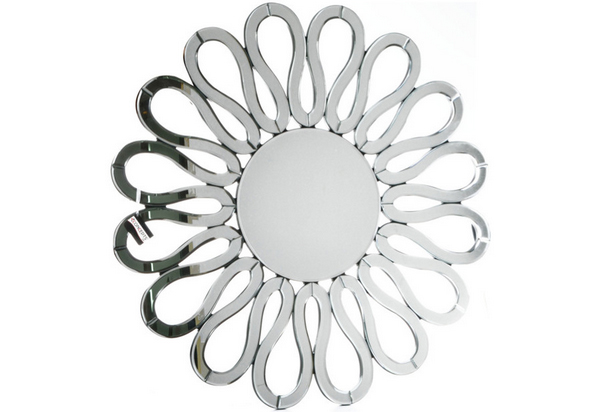 Inspired by the sun, our Sunburst Accent Mirror will bring radiant energy into your home. Hang this mirror above your bed and awake each morning in a luminous space.
2. Baka Wall Mirror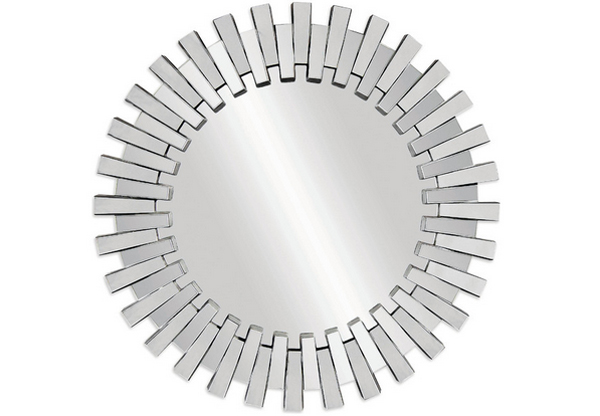 Zipper-like, alternating rays of crystal glass give this sunburst mirror a unique facade. The elegance of the shimmering, reflective surfaces make this wall mirror a perfect addition to your bedroom vanity, entryway or living room.
3. Bowl Mirror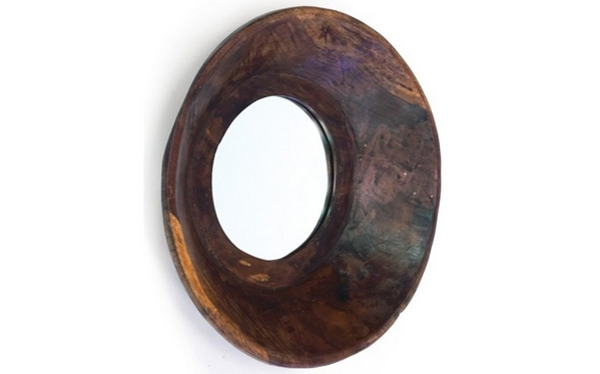 Stacked in a row or one alone, the Bowl mirror is stately and interesting packed in a petite size. Vintage wooden bowls are converted into funky little wall mirrors.
4. Bubble Rimmed Mirror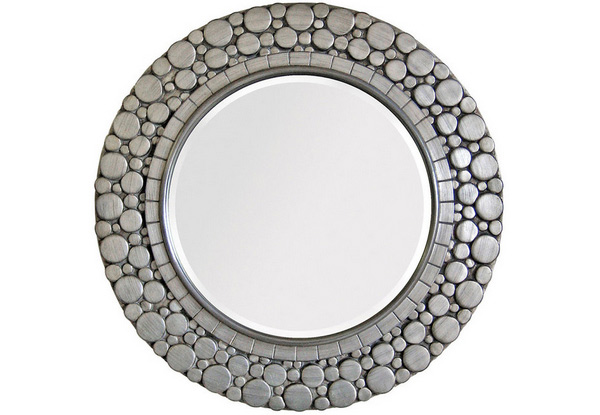 Deep carved texture, familiar from the frames of more traditional artworks and wall mirrors, takes on a curvaceous new twist in the Bubble Rimmed Mirror.
5. Cast Iron Mermaid Wall Mounted Mirror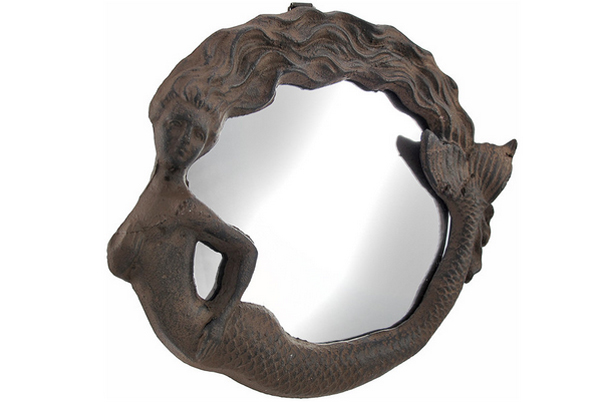 This lovely wall mounted mirror features a mermaid frame, and easily mounts to the wall with just a single nail or screw.
6. Gold Mirror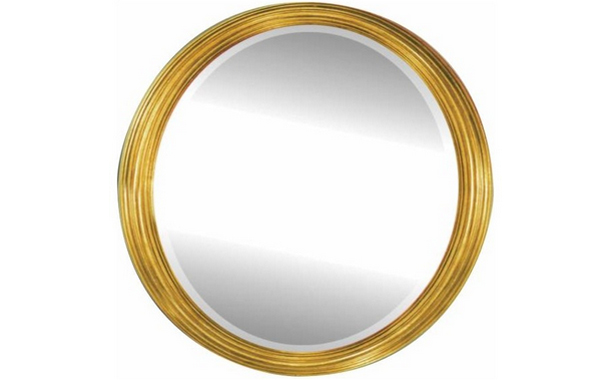 A simple addition to your space once you place this golden-rimmed mirror.
7. Inca Mirror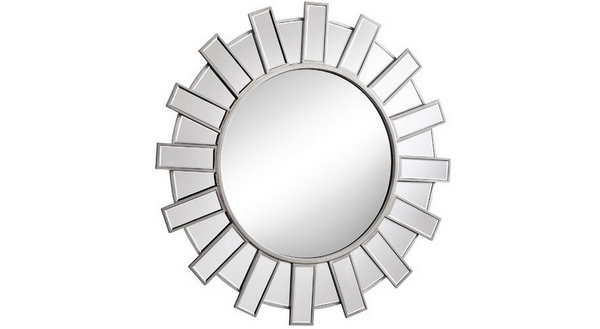 An eclectic wall mirror that can add personality to any space.
8. Italian Sunburst Mirror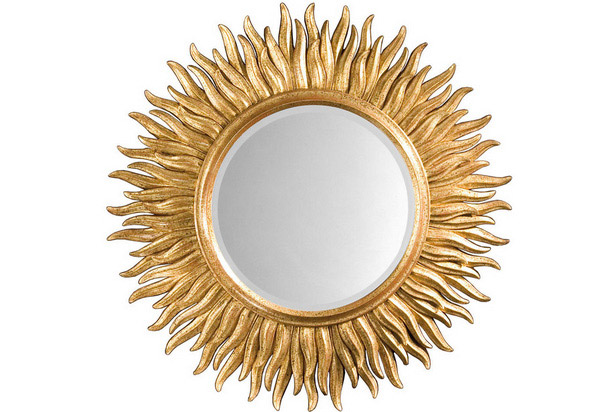 Sunburst mirror has beveled glass and antique gold-leaf finish. This mirror is hand-crafted in Italy.
9. Josiah Woven Mirror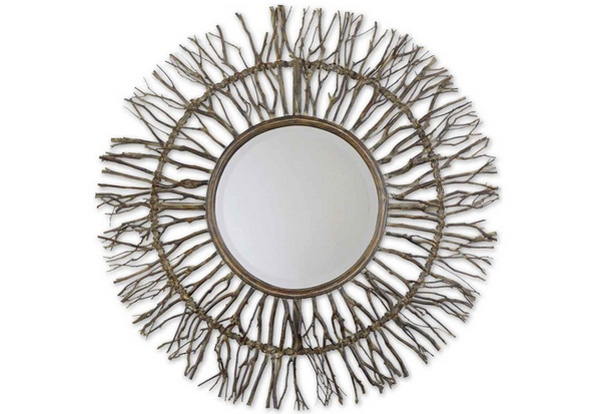 Nature never looked so good hanging on your wall. The elegant shape of real birch branches create a beautiful frame for this mirror. Hang it above your mantel for an earthy touch of style.
10. La Villette Antique Gold Hollywood Regency Sunburst Mirror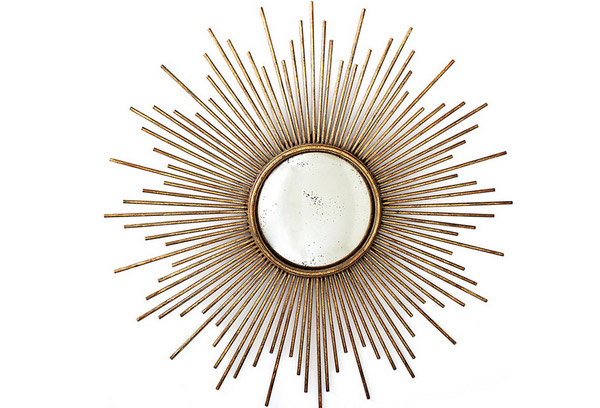 A true ray of light, this ultrachic mirror adds a little Hollywood Regency glamour to your interiors. Use it in the entryway for first impressions or hang it over a console for looking glass that doubles as a work of art.
11. Livianus Round Metal Mirror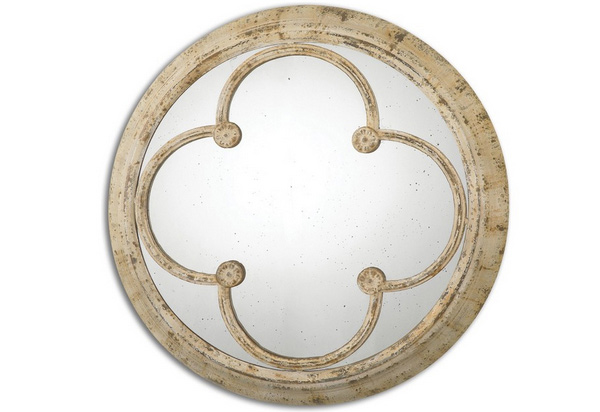 Frame is hand forged metal finished in heavily distressed, rust ivory. Mirror is antiqued.
12. Mirror with Gold Leaf Bubble Frame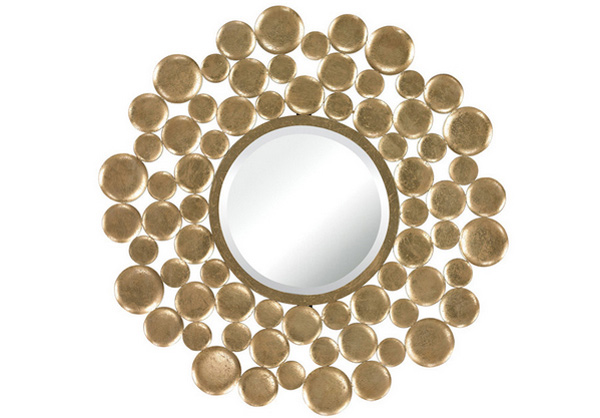 This will surely look great above your bed! What do you think?
13. Myan Mirror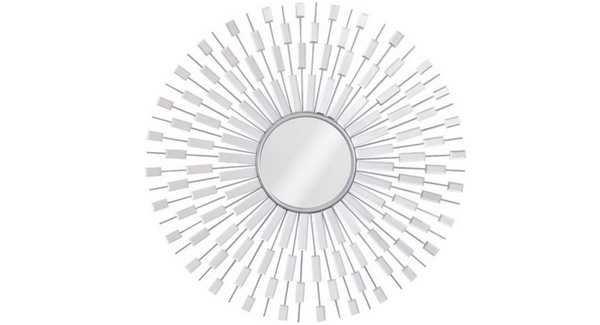 If there was just a darker color involved in this piece, I think it would be perfect! Still, this is gorgeous as it is.
14. Nantucket Round Mirror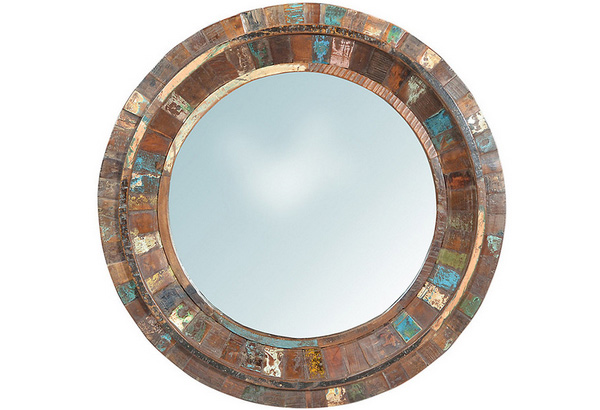 Built from reclaimed hardwoods, the lovely Nantucket Round Mirror is finished to look almost as though it has been tiled with distressed paint over a medium brown wood.
15. Pothole Large Mirror in Vintage Grey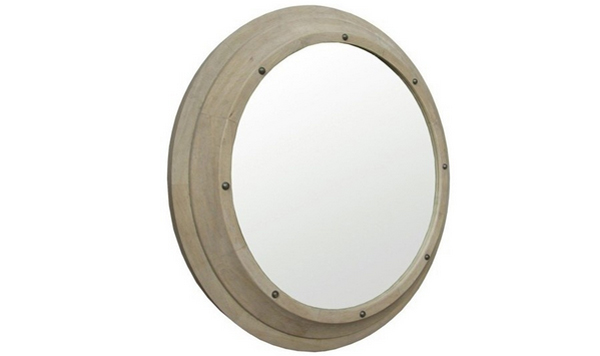 I totally dig the vintage grey finish to this pothole-inspired mirror.
16. Round Copper Mirror with Forged Rivets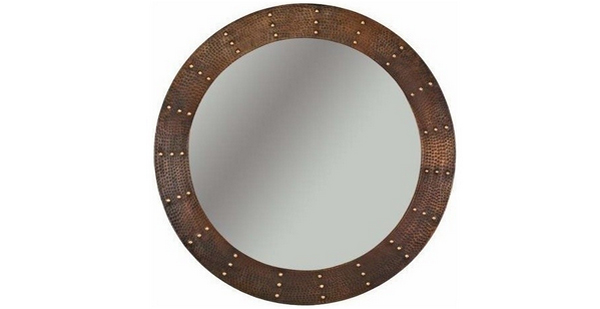 Uncompromising quality, beauty, and functionality make up this hand hammered copper round mirror frame with hand forged rivets.
17. Round Kobe Mirror Number 2 in Grey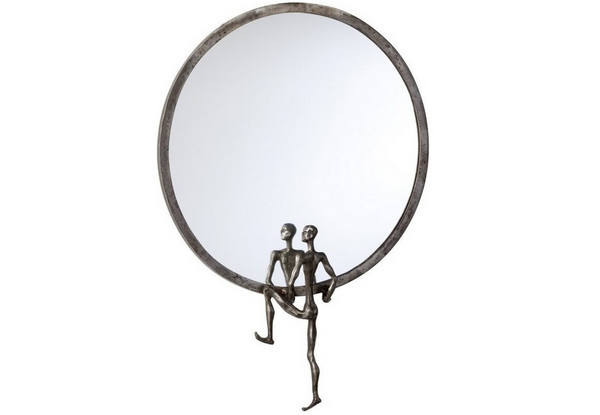 This is one interesting piece, won't you agree?
18. Round Mirror – Blue Mosaic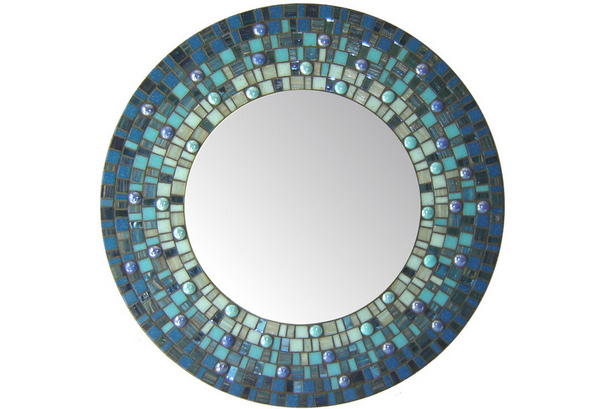 There are 9 different shades of blue glass tile or stained glass used in this round mosaic mirror which include light ice blue, medium cobalt blue, deep blue, navy blue, sky blue, turquoise and more.
19. Stella Mirror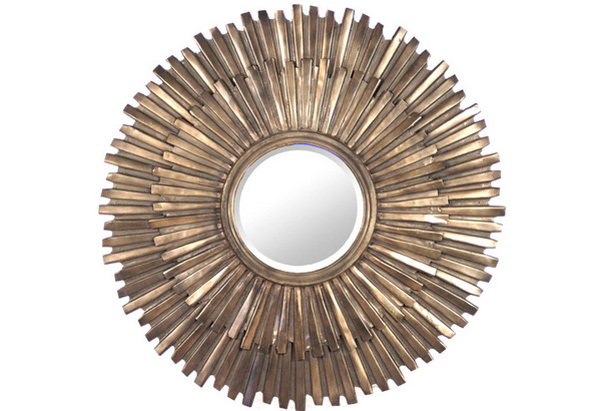 The Stella Mirror features a rustic copper sunburst frame with a beveled mirror.
20. Round Mosaic Mirror – Red, Orange, Black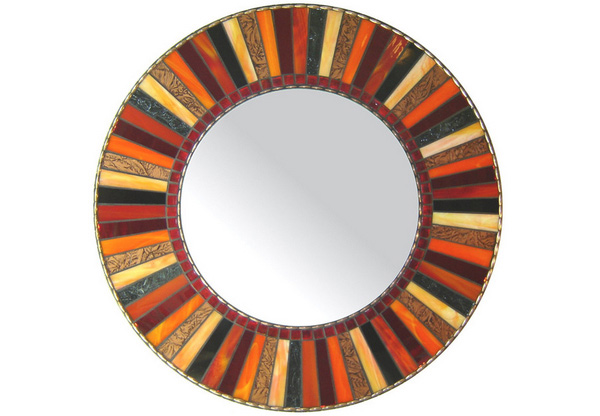 This mosaic mirror design features an eye catching red, orange, copper, and black color scheme.
21. Sunburst Mirror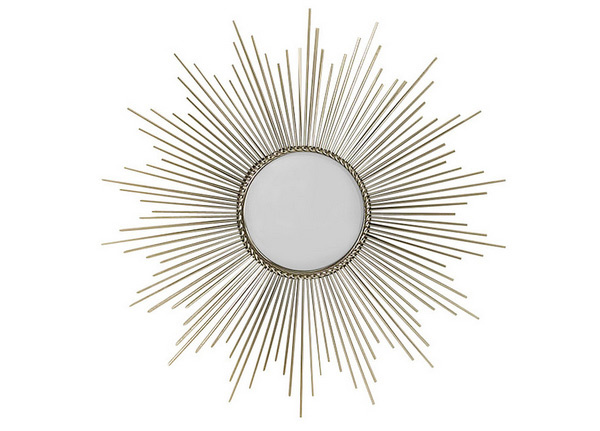 A dense frame of nickel rays shimmers around the face of the Round Sunburst Mirror, which is ringed in a textured, narrow frame that serves as an anchor for the burst of gleaming silvery lines.
22. Sunflower Hollywood Regency Antique Gold Wall Mirror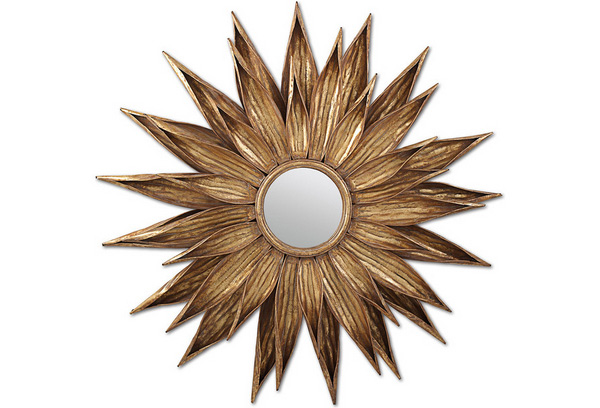 A true reflection of Hollywood Regency style, a sunflower is re-imagined as a looking glass, forged of metal and painted with antique gold. It adds an instant shot of glamour wherever it hangs.
23. Titanic Mirror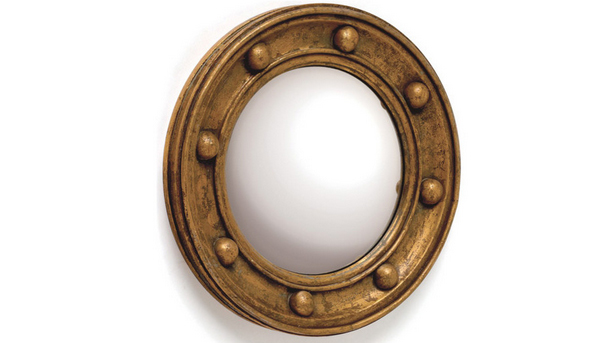 Give a vintage feel to your surroundings with this ingenious Titanic Mirror. The mirror perfectly exudes old world charm coupled with sturdy make and shiny finish.
If you are fond of mirrors, I am sure that you loved this list just like the other one we have of intriguing mirror designsthat sure is classified as awesomely designed mirrors for any home out there. Some may seem simple and common, but still are cool pieces you can add to your space for a more aesthetically pleasing space.