15 Ideas to Decorate With Pumpkins This Fall Season
Fall is here and summer has ended. Some homeowners have decorated their homes with lovely fall themed decors. There are so many ways to do it. You could simply grab some items from a local store or create your own decor. You can use recycled materials or you can really buy some stuffs to make your decoration. But whatever you do, you could surely end up with a stunning fall decoration both indoors and outdoors.
Decorating for fall can be done by adding some pumpkins, dried leaves and branches and other fall elements to your front door, mantle, centerpiece, shelf, table and many more. So, if you are looking for more ideas to decorate your home this fall, check out the list we have for you today:
Autumn & Halloween Home Decor Ideas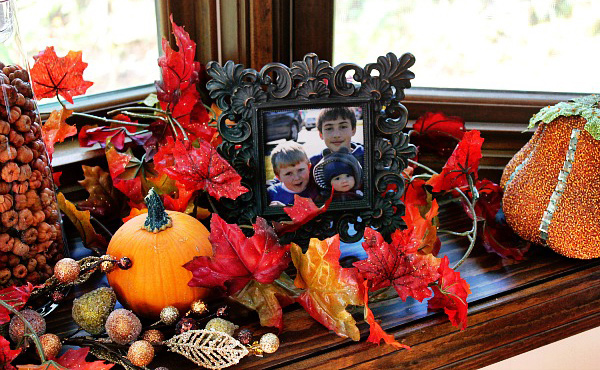 Check out how a mom combined autumn and Halloween decor in her own home. Adding a framed picture of the kids is a great idea as it looked lovely with the pumpkins and other decors.
Eames Molded Plastic Armchair Rocker Base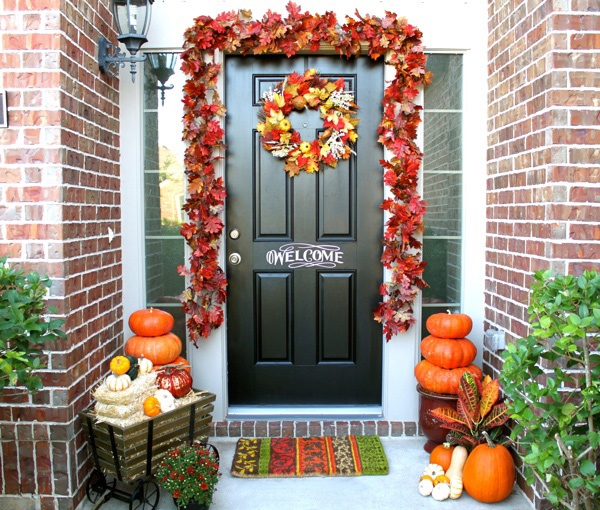 Decorating the front entry gives your guests a warm welcome. Take a look at how they used leaves and pumpkins creatively.
Fall Mantle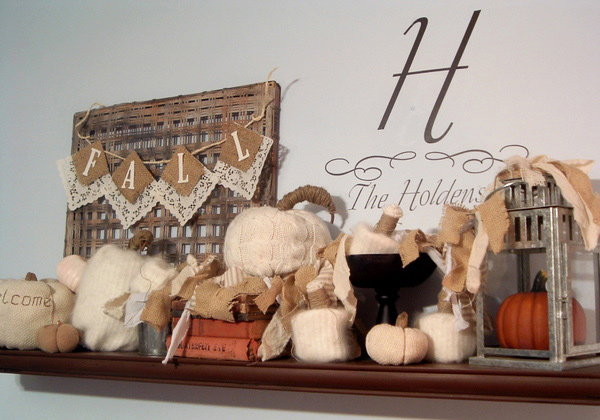 Take a look at how creative this shabby chic themed mantle decor is! The sweater sleeve pumpkins are adorable!
Harvest Pumpkin Leaf Wreath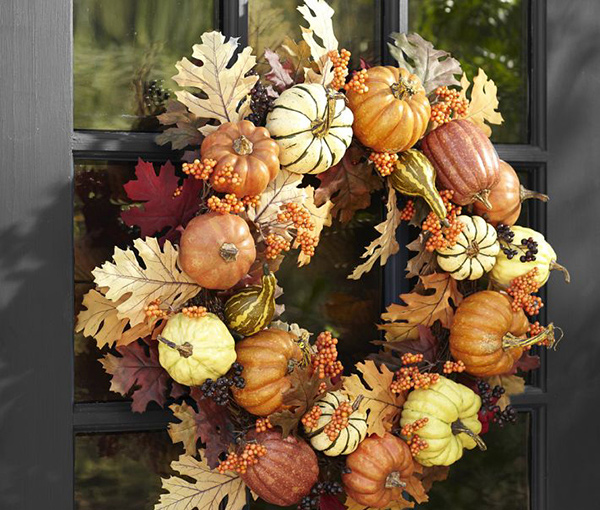 A realistic looking wreath of pumpkins, gourds, oak leaves and berries. This would look nice on your door or even on your mantel.
DIY Yarn Pumpkins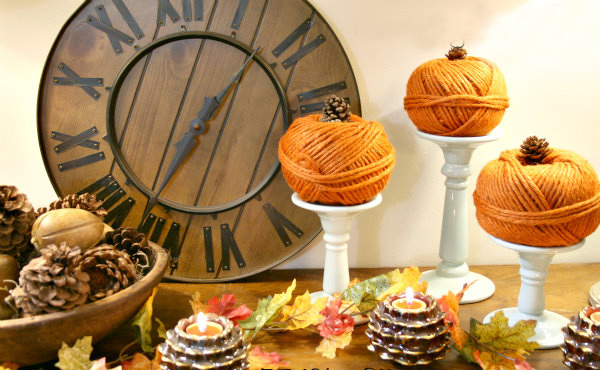 A set-up with some pumpkin made from yarn and pinecone.
Turning the Tables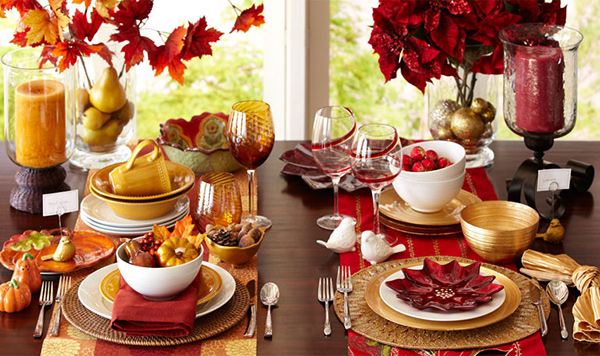 You can see here a table decor for two different holidays but draw your eyes to the one at the left which is meant for a fall holiday table decor.
Blue Pumpkins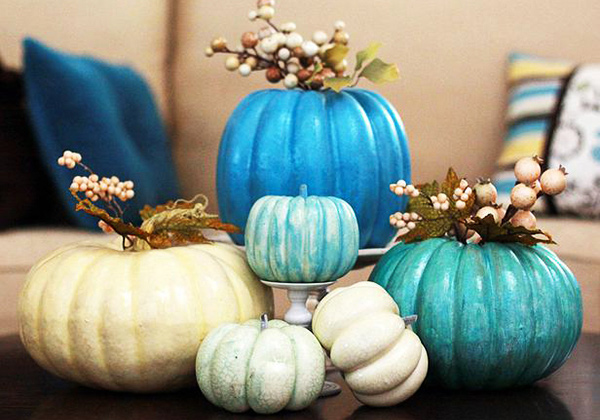 Who says you cannot play with colors when decorating for fall? You can even go blue if you want! These painted pumpkins sure are cute!
Warm and Welcoming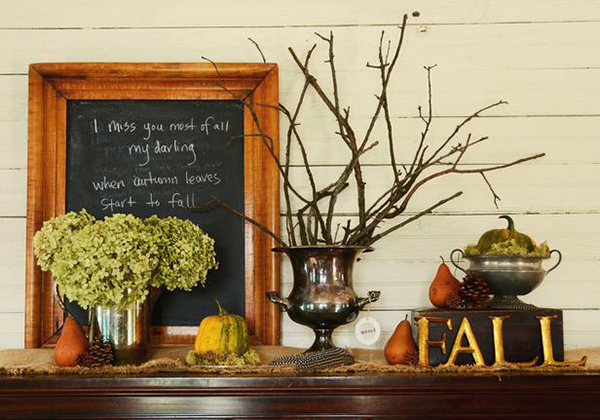 Nothing could be the beauty of natural elements in warm autumn tones. The board with some lovely text on it served as a highlight on this decor with dried branch, flowers, pumpkins, F-A-L-L letters a more!
Fall Porch Door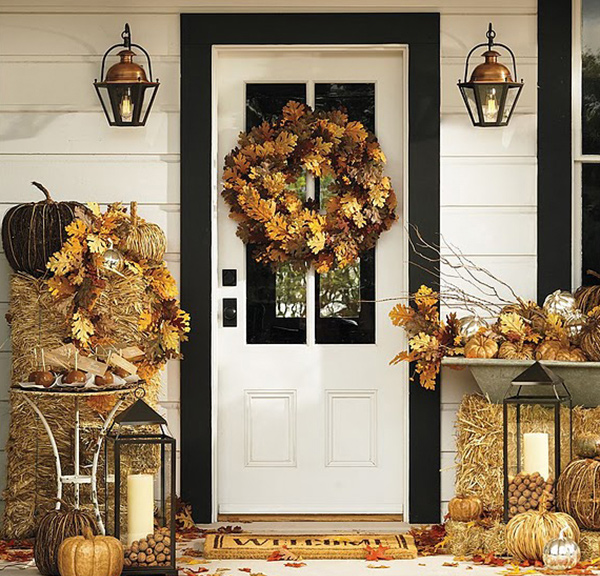 Isn't this a gorgeous front door decor? The colors used in it are beautiful and the elements used like pine cones, leaves, berries and corn husks give it that autumn-ish feel!
Your Front Porch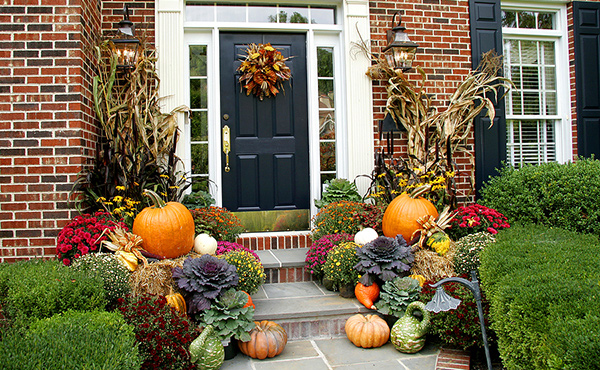 Large pumpkins, flowers, dried leaves- they all made this front door look totally stunning!
Fall Vignette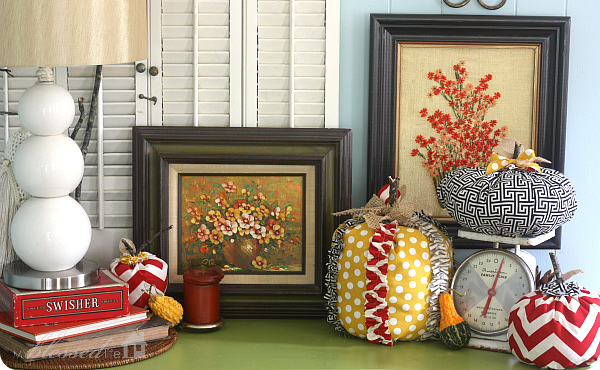 Check out these pumpkins made from fabrics in lovely patterns and colors!
Thanksgiving Setup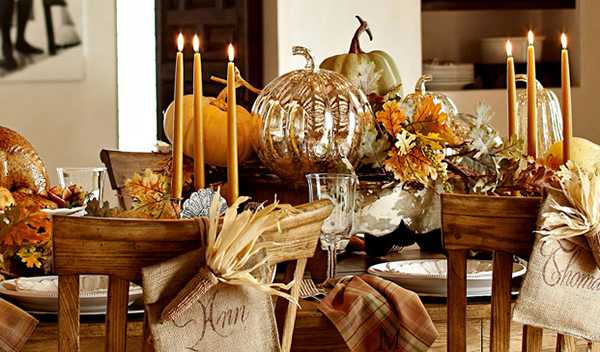 Thanksgiving is also celebrated during fall. When setting up your table, why not add some pumpkin and leaves decor in it?
Beautiful Fall Decor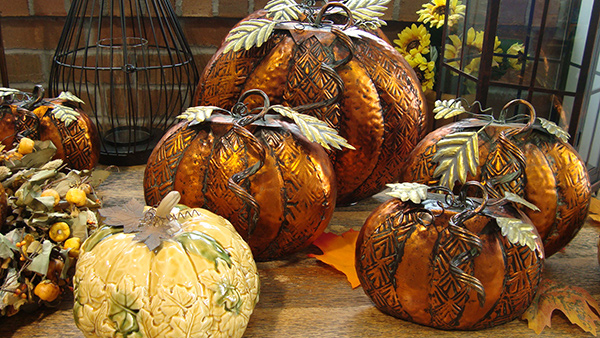 If you cannot find real pumpkins, you can try getting something like this which can add a vibrant touch to our table or shelf.
Painted Pumpkins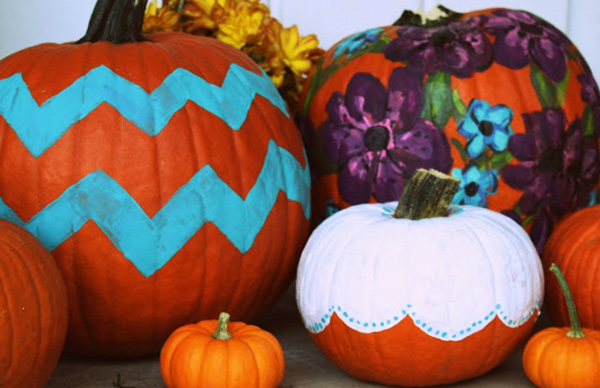 Be totally creative with painted pumpkins like this one! You can try various designs which would fit your home decor.
Autumn Porches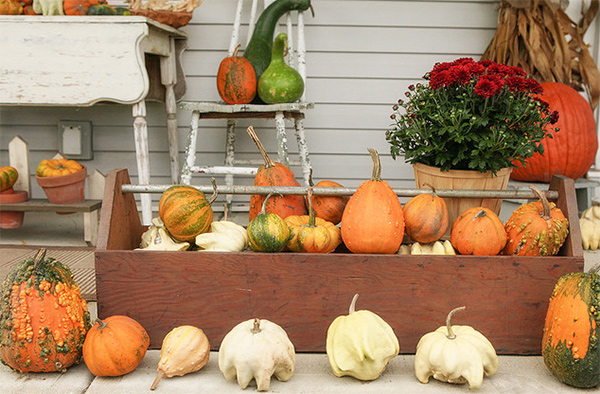 Homegrown gourds and pumpkins would look great when used to decorate your porch or in any space in the house.
You would surely get awesome ideas for fall decoration from the above list. Pumpkins are indeed a hit not just during fall but even when Halloween comes. So, if you are also planning for your Halloween decor, you can check out some spooky Halloween home decorations. Be back for more home design inspirations here in Home Design Lover!