15 Spooky Halloween Home Decorations
For people who are fond of scary stuff and ghost stories, Halloween could be a peak time for them. In some areas in the world, people do some typical festive Halloween activities like trick-or-treating, attending costume parties, carving pumpkins into jack-o'-lanterns, lighting bonfires, apple bobbing, visiting haunted attractions, playing pranks, telling scary stories, and watching horror films and many others. Those activities include the placement of decorations in their own homes both indoor and outdoor.
Halloween decorations include pumpkins, skeletons, cobwebs, dim lights and others. People even become more creative on how they design their own homes. You can take a look at how some decorated their homes during Halloween. Not all of them may look spooky but most of them were certainly artistic and creative. Here are the Halloween Home Decorations we have found that you can look into:
Halloween Decor Interior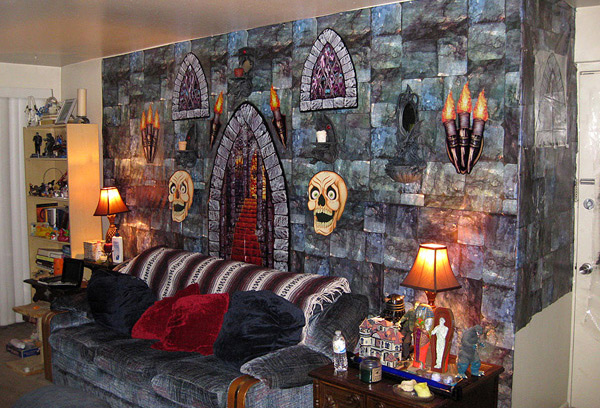 Wall paper of gray stones was used where Halloween decors were mounted to make the living room look creepy.
Halloween Decor Interior 3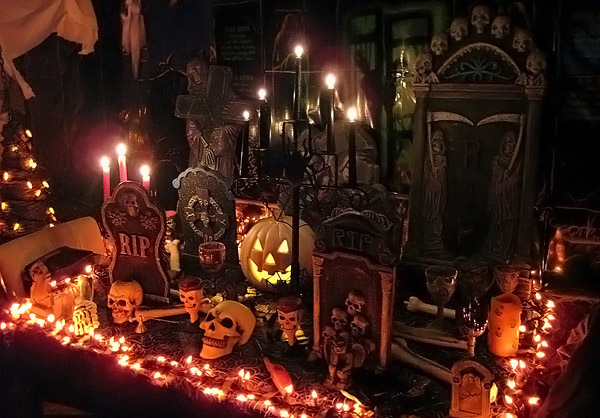 This one is not only scary but also creative for the designer achieved to get a look with various items combined.
Halloween Decoration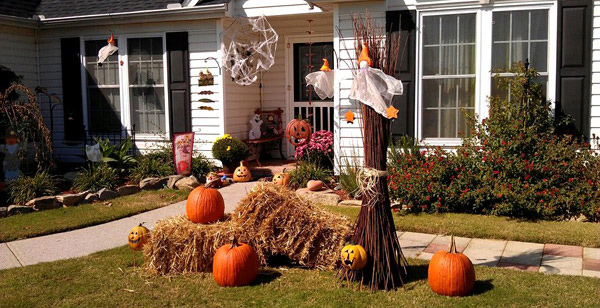 Not scary and not boring. This outdoor decoration still succeeded to depict a Halloween theme by being crafty and creative.
Creative Pumpkins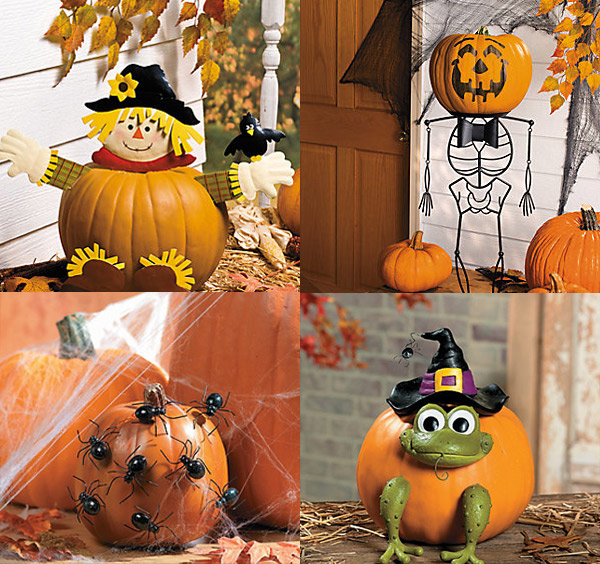 Pumpkins are common for Halloween but these designs are surely out of ordinary.
Halloween Decor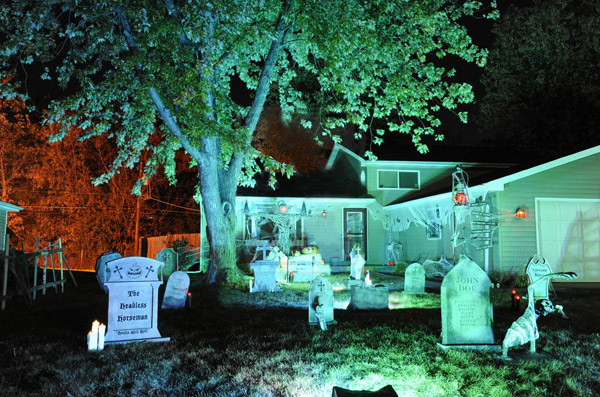 This sure is scary and crafty! The homeowner personally crafted all these decorations.
Halloween Spirit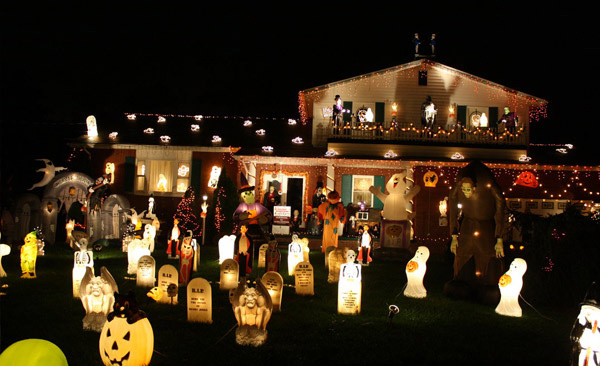 The homeowner really made sure that their Halloween would be memorable by setting up all these items in her home.
Halloween is My Time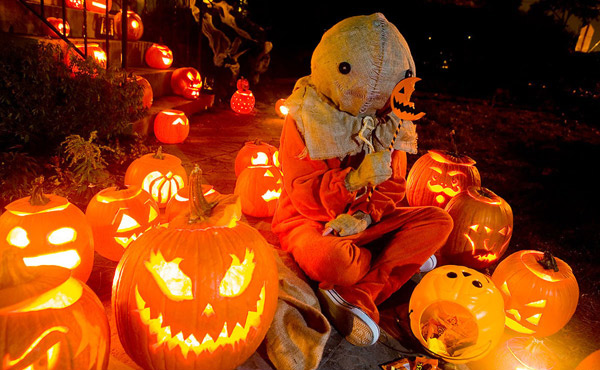 Creatively carved pumpkins filled this yard with a pumpkin man. The lights surely made this one look eerie.
Tree Monster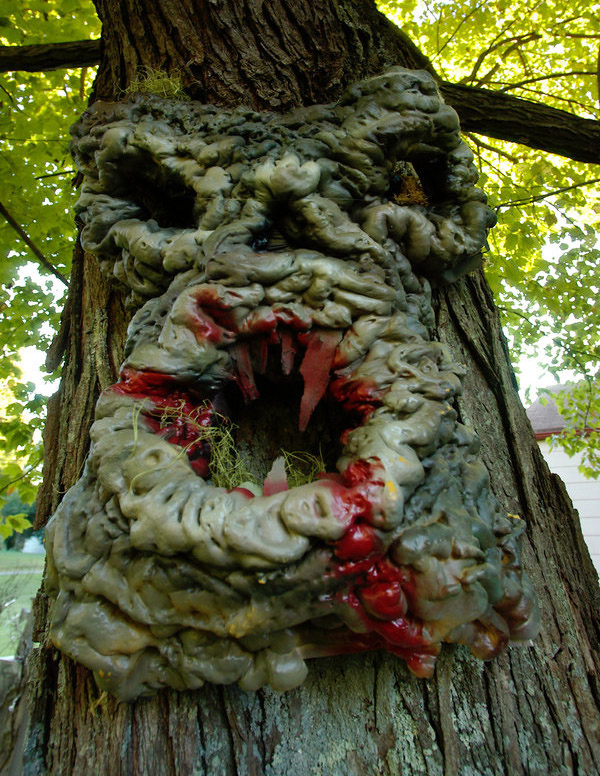 Dressed up tree in the homeowner's yard that is totally creepy looking!
The Headless Horseman and Scarecrow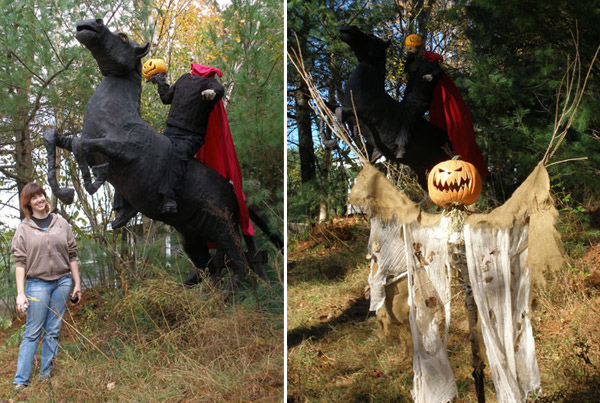 The Headless Horseman and the Scarecrow were merely handmade using wires, wood frames, paper and other materials.
JackSkellington Yard Decoration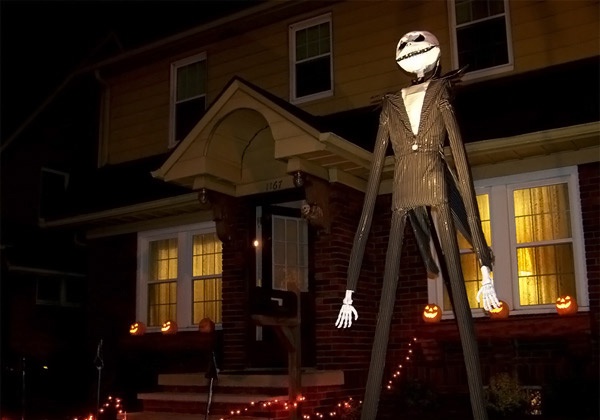 A cool yard decoration that can surely make your home noticeable.
White Picket Pumpkin Fence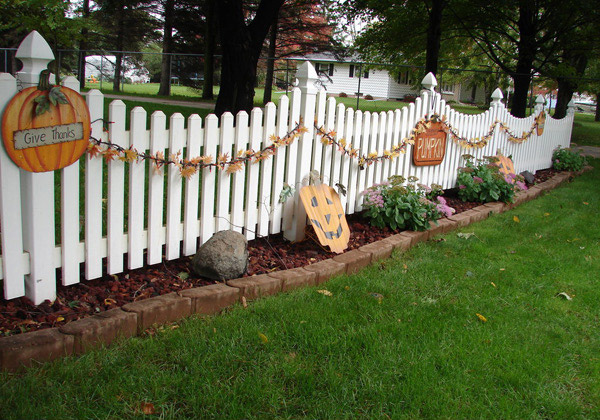 If you want a cheap decoration, you can make one of your own like this one and bring your gates to life.
Halloween 2k7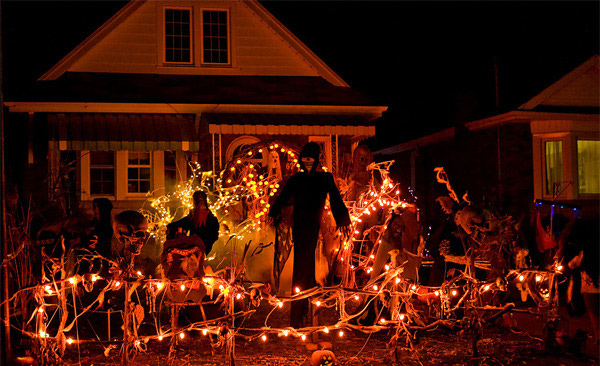 The homeowner really spent time in creating this decor for his home's front area. The design is totally head turning!
Halloween 4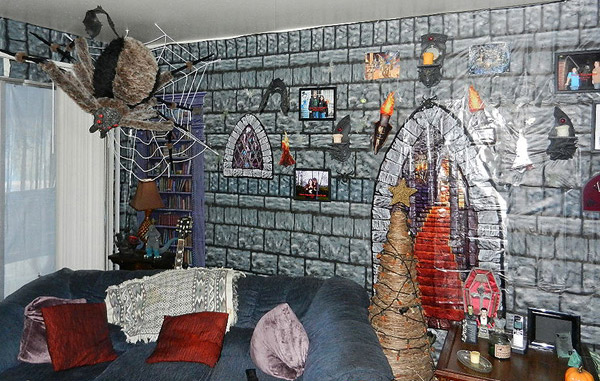 Make an interior like this one and you will feel like having your own haunted house.
Skully's Boneyard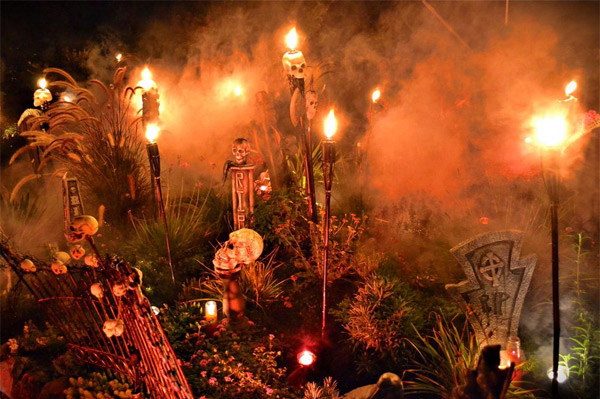 Skeletons emerged in this garden which was arranged in an artistic manner combined with lights and other materials.
Haunted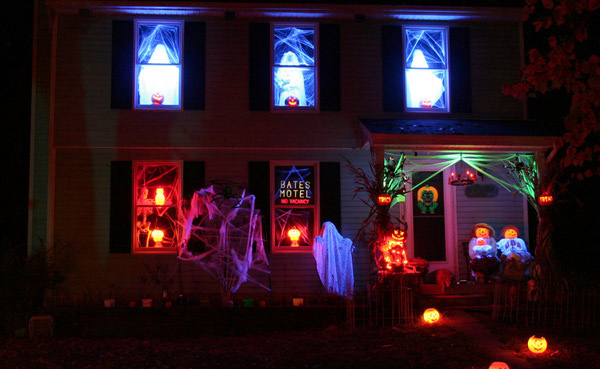 Lights played well in this front porch and yard decoration using many different elements.
People in different places tend to adapt to various beliefs and traditions which move them to decorate their homes. For some this is a chance to express their creativity while for others, it is just to follow trends and traditions. Whatever it is, the above Halloween designed homes could have made you smile, giving you the idea on what you can do to your own home.