15 Gorgeous Multi-Patterned Throw Pillows
Every woman would have that love for fabrics not just for the clothes we wear but also for what we use as decoration for the house. Fabrics are used for curtains, covers and many others. You can see fabrics anywhere in the home interior especially in the bedroom. What make fabrics lovable are their soft feel and the gorgeous prints on them. The prints on them have great impact to the entire look of a home interior.
We have featured different throw pillow designs before and we admit it that we still really have a lot to show you if it comes to throw pillows. So, today, we will feature another list of throw pillows that have lovely covers on them. The throw pillows that you are about to see are enveloped with fabrics that are comprised of different patterns put together. Others are patchworks while others are really combined together as one print for a throw pillow. We are sure you will like this list! So, take a peep now!
Earth Pillow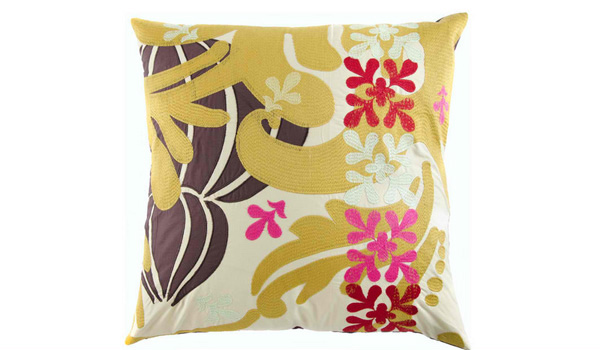 An embroidered and appliquéd throw pillow with blooms in pretty colors. Aside from the floral appliques, the pattern of another set of flowers vertically is just charming.
Sage, Brown, and Mustard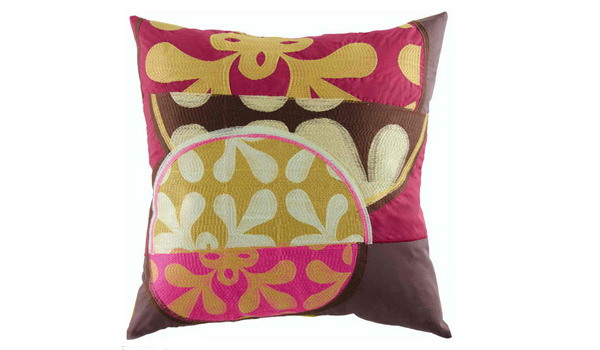 Rich colors are combined together in these throw pillows with curvy shapes. This sure is a stunning update to your concept of patchwork.
Jazzy Pillow Throw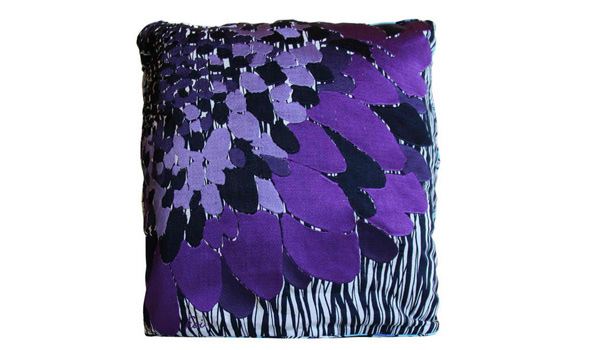 Hand-embroidered throw pillow in bold purple petals and twiggy navy stripe combination. Do you know what is more surprising about this throw pillow? It can unfold into a blanket!
Multicolor Art Pillow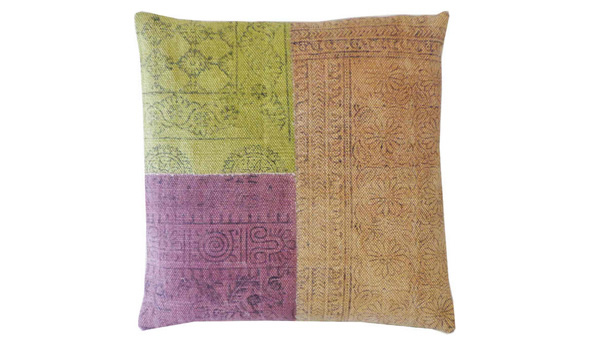 Three different colors and three different patterns that could show your different characteristics! Well, this could be the throw pillow for you!
Floral Patchwork Pillow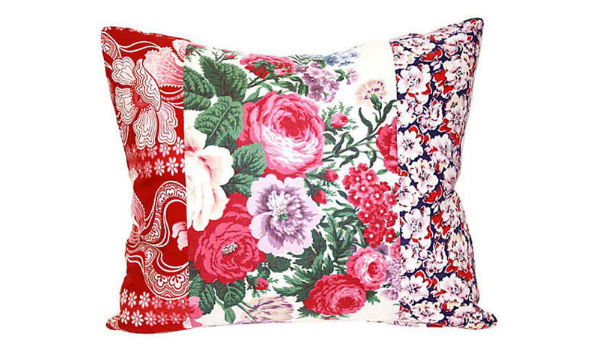 While we saw modern themed pillows above, this one has a vintage touch with floral combinations in it.
Diamond Ice Pillow Throw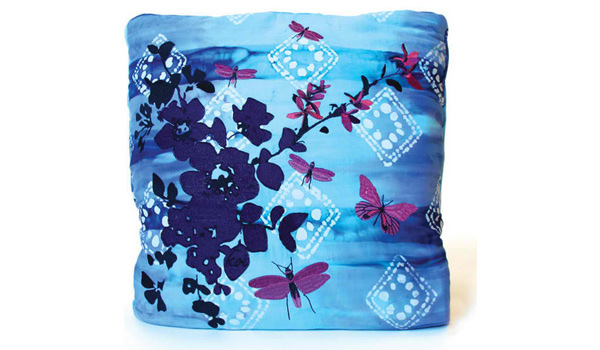 This one could also be a blanket during the night and can be folded into a throw pillow during the day. This dip-dyed throw pillow has stunning diamond prints on it with stripe dyes as background for flowers, dragonflies and butterflies!
Floral Patchwork Pillow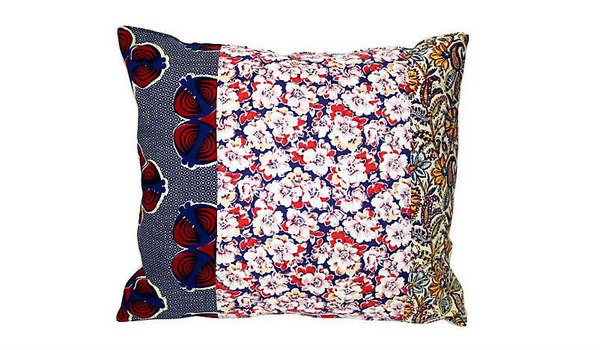 A patchwork of vintage fabrics, including a 1940s feed sack, calico and vivid, navy and crimson Indian block print.
Multipattern German Flag Throw Pillows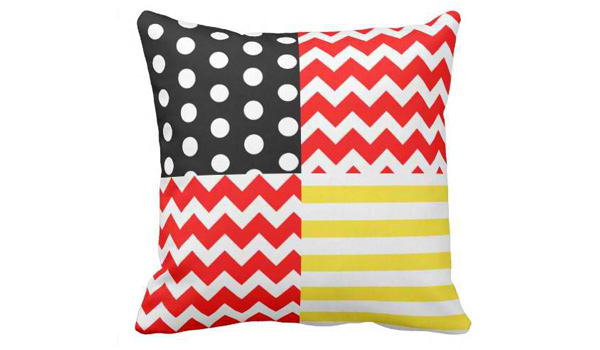 This is one of our favorites because aside from the colors, it also combined our fave patterns all in one throw pillow!
Wallpaper Pillow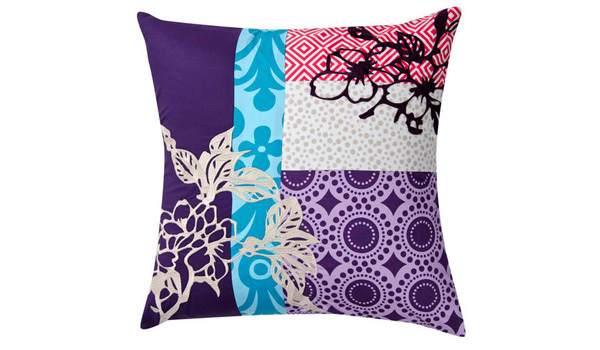 Who will not love to get a throw pillow as pretty as this one? Take a look at the patterns on it and the blossoms too!
Wallpaper Pillow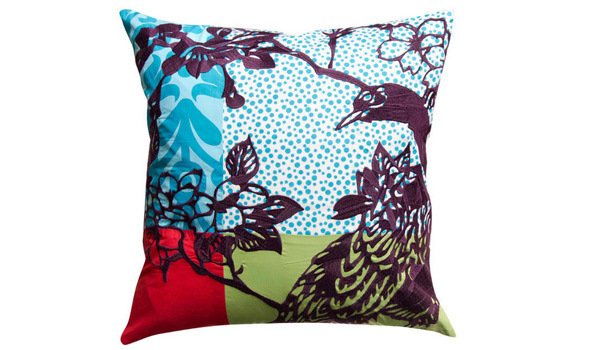 Purple embroidery over printed blocks of fabric will make this throw pillow a bold statement on wherever you plan to toss it.
Multicolor Sari Patch Throw Pillow
A colorful patchwork design of recycled Indian sari scraps that will surely be a pretty addition to any space in your house especially that it can fit in whatever color you have in the interior.
Multicolor Patchwork Whipstitch Patch Throw Pillow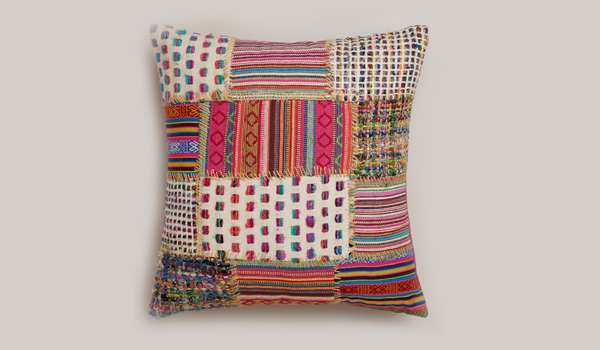 If you loved the previous throw pillow, you will love this even more as it feature a patchwork design with solid fuchsia backing.
Floral & Striped Patchwork Pillow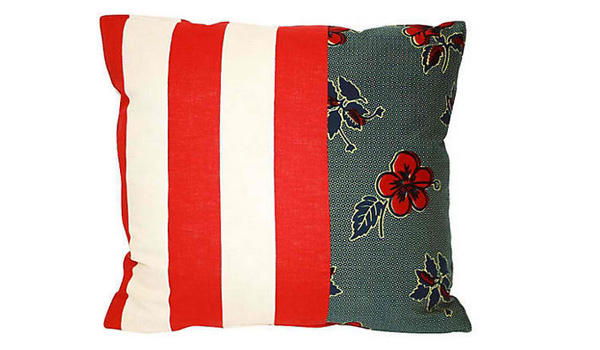 Vintage floral pattern is paired with red and white stripes in this throw pillow that could surely add more life to your sofa.
Kantha Sari Pillows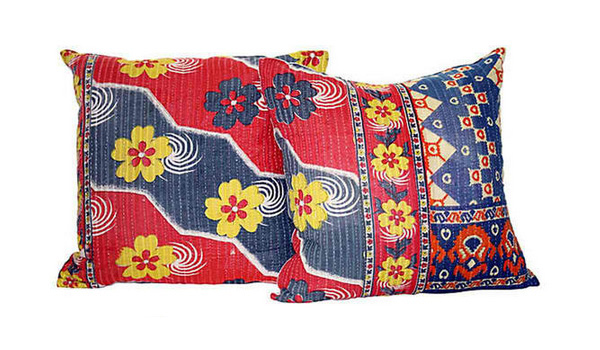 These Throw Pillows are perfect to your worldly modern-eclectic style. It reflects the beautiful textile work of the women of West Bengal.
Wallpaper Throw Pillow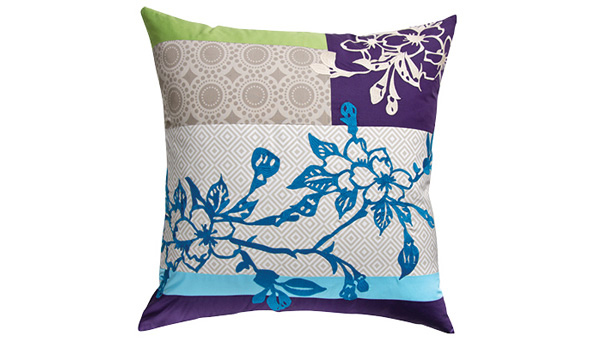 Another piece from the Wallpaper series from the Koko Company which features blocks of patterns and embroidered blossoms.
Didn't we tell you this is lovely? Well, you can see that aside from the patterns that were patched together, some pretty prints were also added on top of them. This is one way to get a pretty look for throw pillow covers. Can you imagine just how lovely these will look when placed all together on one sofa? Oh, they will surely be dead gorgeous! Can't get enough of these throw pillows? You will certainly fall in love with modern heart throw pillows just like how you fell for this list!