Express Your Love With 15 Modern Heart Pillows
Valentine's Day or not, it would really be lovely to have a heart-shaped pillow or even a square throw pillow with a heart design on your couch or on your bed. It seems to add some love to your interior through the simple additions of these adorable pillows. For a modern home, it might not look pretty to put in a heart pillow with so much adornment for these are usually suitable for a classic, cottage, vintage or shabby chic style.
So, there are simpler throw pillows with heart designs made for a modern interior. We have gathered them all today for you. This will be a good inspiration especially if you are planning to get new throw pillows for your home. Aside from that, these could also be a perfect gift for just any occasion!
Love Pillow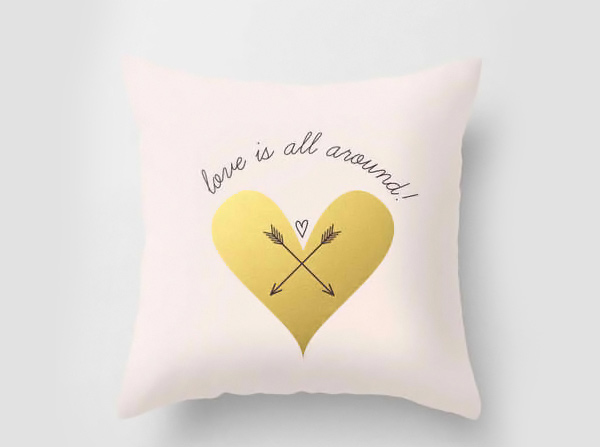 This pillow is just cute! Place it in your window seat or in your bed and you will surely feel that love is always around!
Sequin Heart Pillow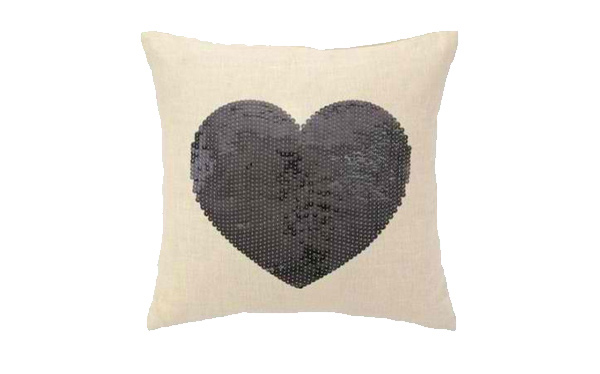 Dark silver sequin pillow will surely lend sophistication to a space.
Heart Pillow Cushion Red Love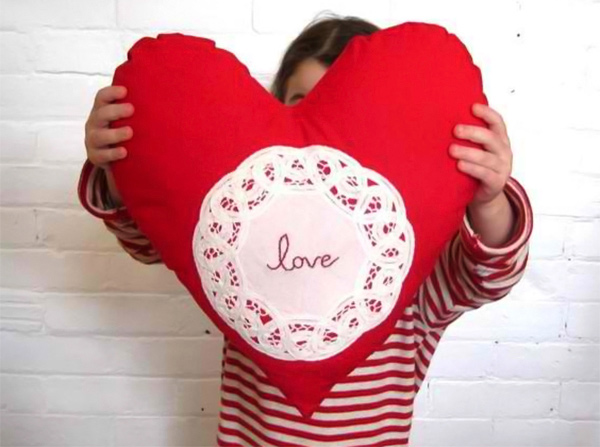 Vintage doilies and lace trim together- who would not love to get this pillow?
Heart Cushion Cover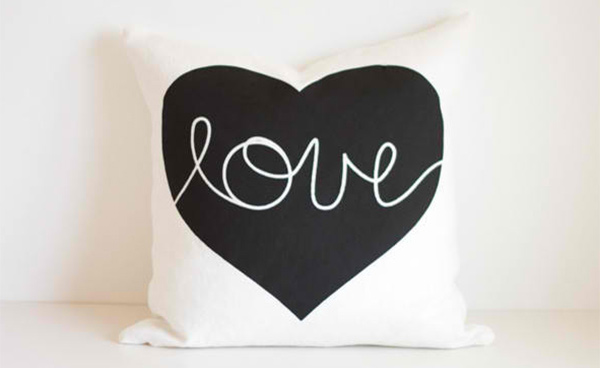 Black and white will never fail to bring in a bold statement to a room just like this beautiful love pillow.
Red Heart Pillow Cover Black and White Striped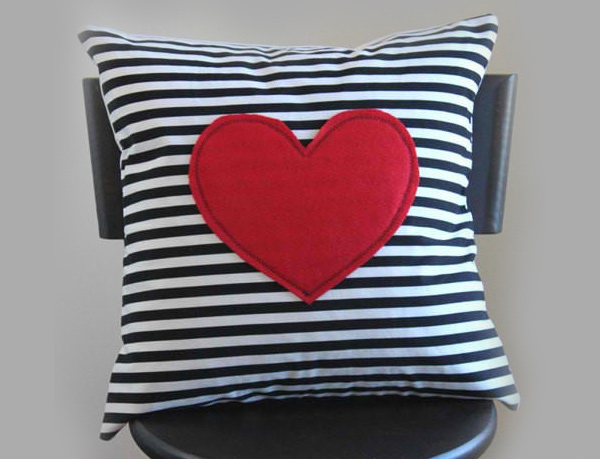 A crisp throw pillow with black and white stripes and a simple red heart on the center to add a hippy look to your space.
Personalized and Customizable Heart Pillow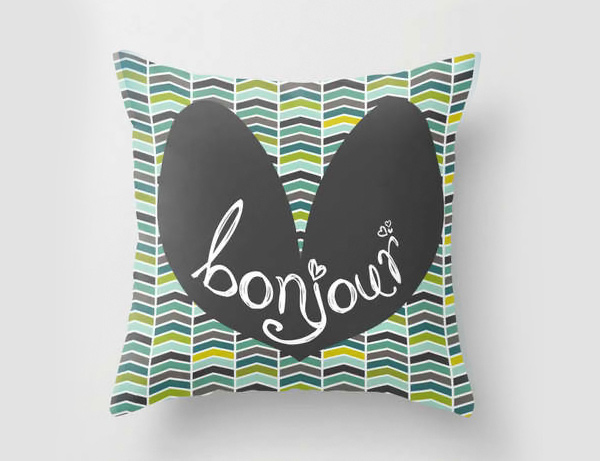 This pillow will no doubt bring a special touch to your safe haven. Don't you just love its print and colors?
Pillow Cover Turquoise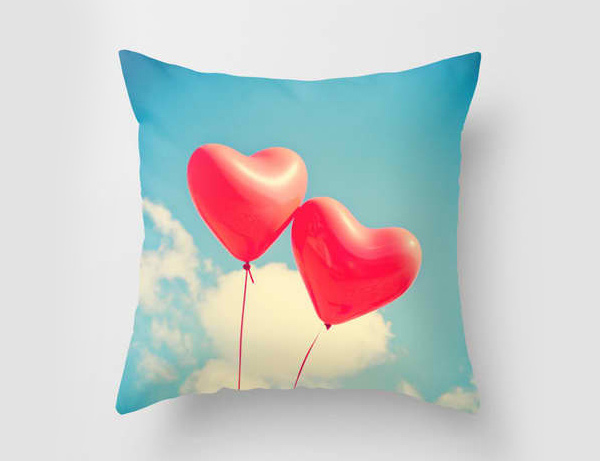 Heart balloons printed on the pillow is totally cute especially with that sky background!
Modern Sparkle Cover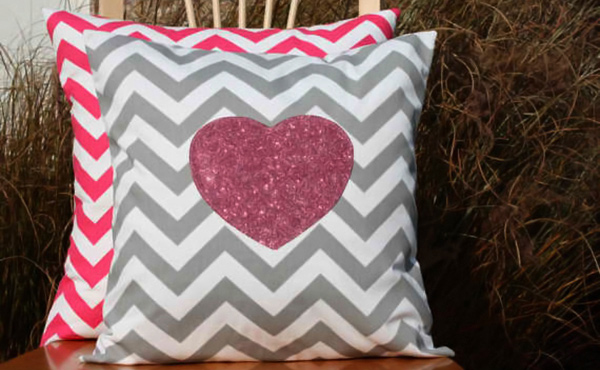 Aside from the glittery heart at the center, the chevron print is really adorable.
Galaxy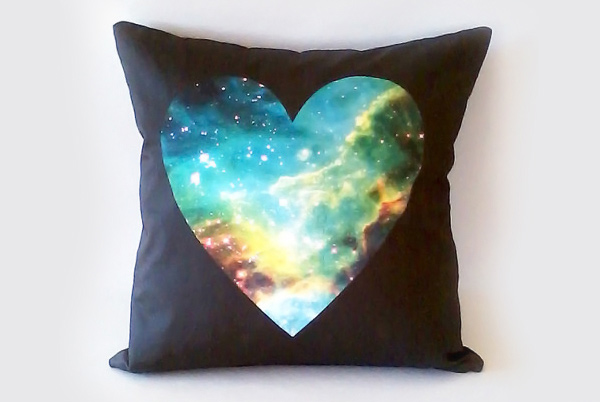 A high-resolution, photographic heart image is digitally-printed on organic cotton sateen fabric for this galaxy heart pillow.
DIY Geometric Heart Pillow
It is easy to make a throw pillow like this one. All you need is a little creativity!
Gold Silver Heart Pillow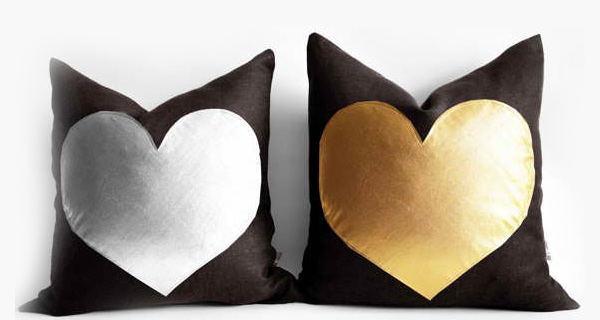 Bring in some sheen to your space with these gold and silver pillows that would certainly look perfect for a modern space.
Heart XOXO Decorative Throw Pillow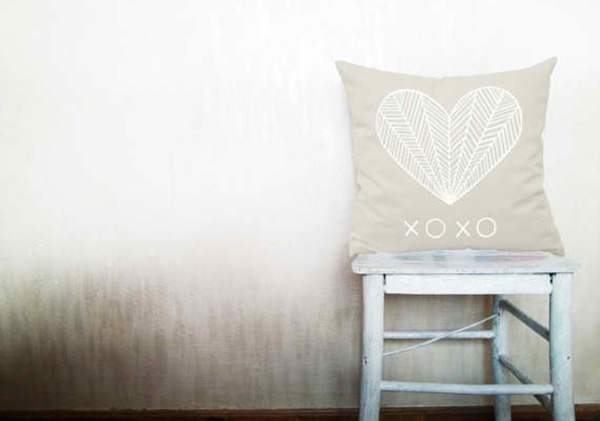 This may look simple but it surely has that appeal that not even a colorful pillow can beat!
Valentine Pillows.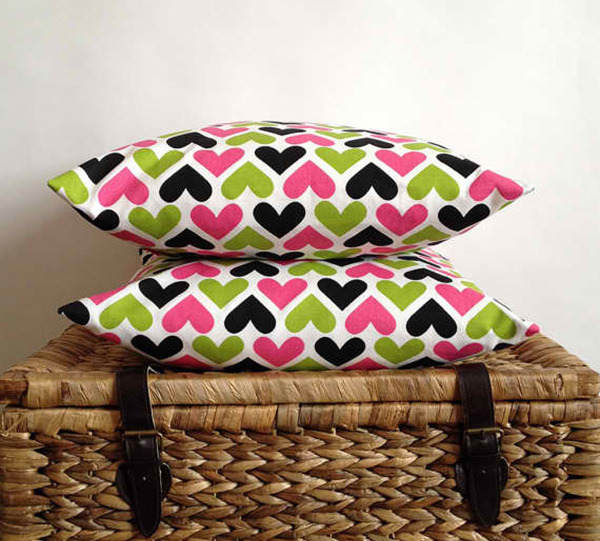 We love the colors of these pillows with heart patterns all over it.
Upcycled Love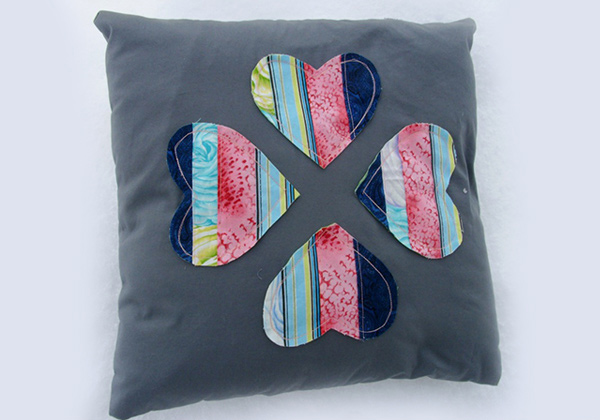 A DIY throw pillow from scrap fabric that looks pretty yet simple.
Repeating Heart Throw Pillow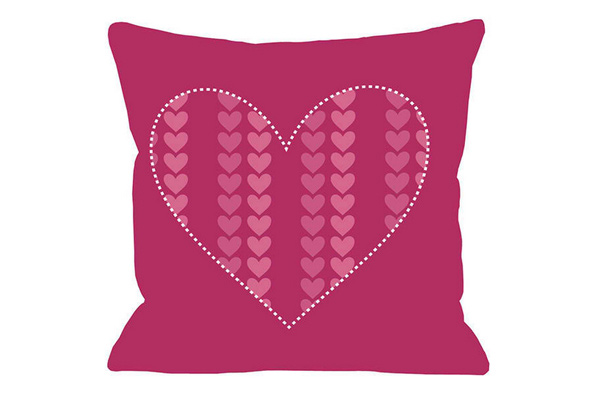 Add some sweet touch to your interior with this pink heart pillow.
Aside from being soft and cuddly, the modern heart throw pillows above could no doubt allow you to add some personality to your space as well as express some love into it. Like what we said, you can also pick these pillows as a gift. Get them from shops or you can even make them. It isn't hard to make one especially if you have a crafty hand! Why don't you check on beach-themed throw pillows that we have showcased before.