15 Beach Inspired Throw Pillow Designs
Living near the beach would be perfect since you are near nature but if you are far from the beach, you could always add a beach themed interior from the living room to the bedroom. You can do that by adding beach inspired decorations or items that have corals, ocean, water, animal creatures and other sea themed design. Even an anchor or surf board or merely an abstract combination of blue, green and brown could be totally beach themed.
Today, we will showcase some throw pillows that would be perfect for a beach themed interior. You will see a variety of designs that will suit your space. You can always choose from a throw pillow with full prints, an abstract one or even an artistic style. These also come in various colors that can liven up your space and bring in the serenity and beauty of the beach. Now scroll down and check out the list we have gathered today.
Anderson Design Group Miami Throw Pillow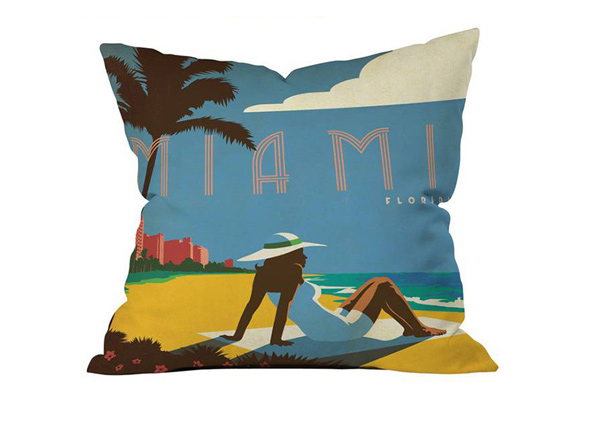 Bring in the party of the beach into your home with this retro seaside style. This sure is a lovely throw pillow that will give you the feeling of being in Miami, Florida.
Anchors Away Pattern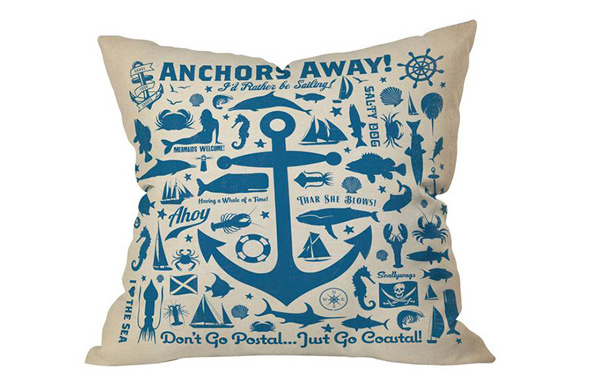 Go coastal with this throw pillow! A large blue anchor in the middle seems to magnet all the other coastal stuffs around it.
Pillow Decor – Coral 21×21 Decorative Pillow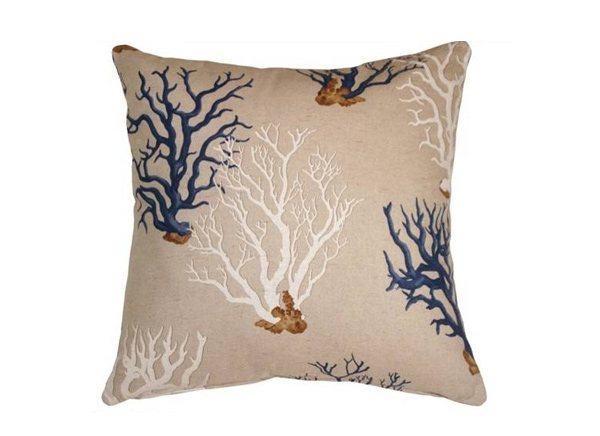 Blue and white coral formations on this classic aquatic theme throw pillow is a striking and peaceful accent to your space.
Natural Anchor Pillow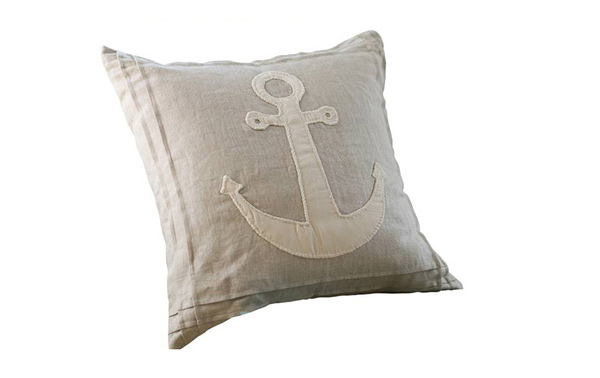 A classic maritime image gives a calming and fresh feel to your space as it carries a driftwood-colored linen with an anchor applique.
Jellyfish Eco Pillow, Shell White/Aqua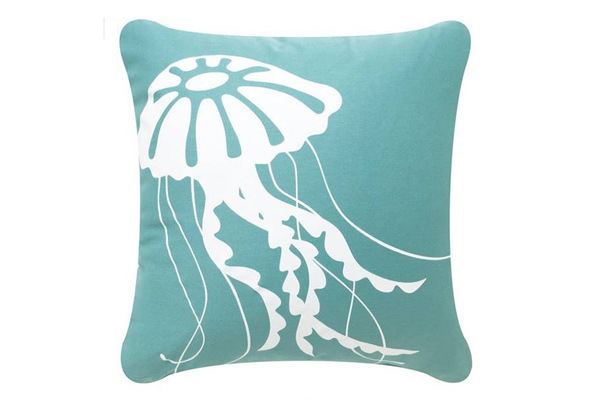 Don't you just love this delicate-tendriled jellyfish showcasing a strangely graceful form. Its soft colors and flowing lines are feminine contrasts with the rustic beach-style furnishings.
Blue Fish Eco Pillow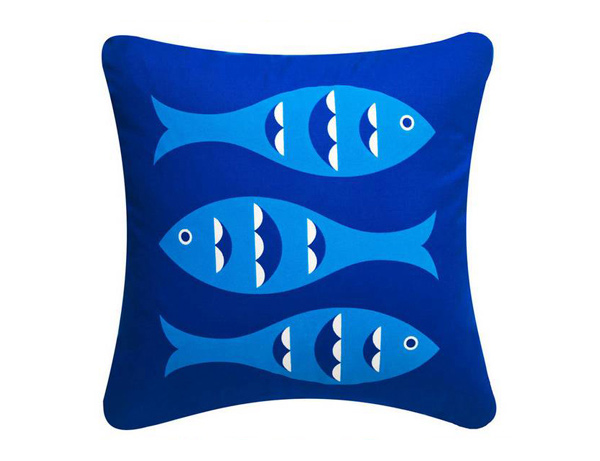 Retro-inspired fish printed pillow is what you want for a tropical themed interior.
Embroidered Water Pillow, Yellow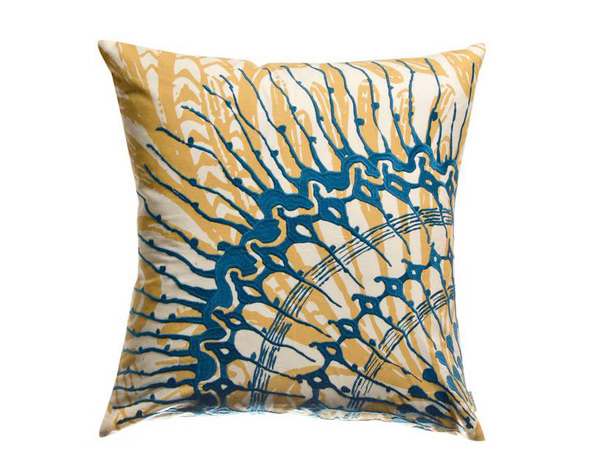 A totally fresh take on an ocean theme that is embroidered with a refreshing beach look.
Outdoor Black Coral Large Pillow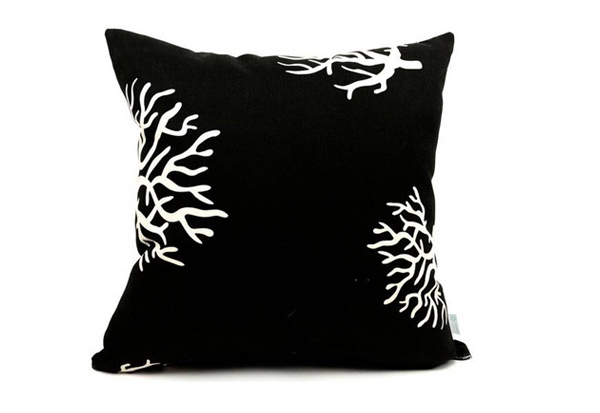 This black throw pillow with a coral design in white would look great if paired with light colors and glossy finishes.
Batik Fish Aqua Outdoor Pillow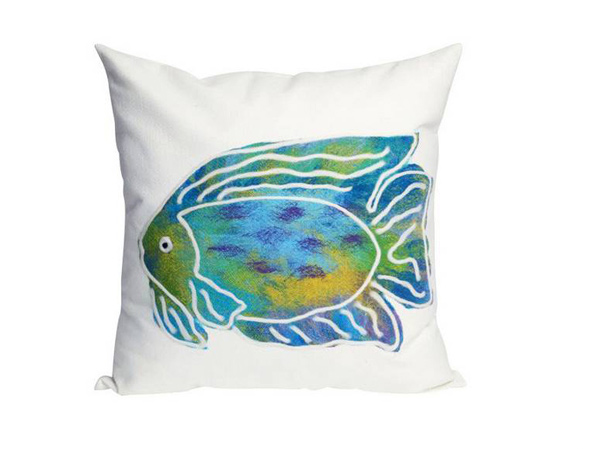 Swim in style in a fun colored fish design that has a little bit childish look but is totally artistic.
Sea Fan Outdoor Eco Pillow, Shell White/Papyru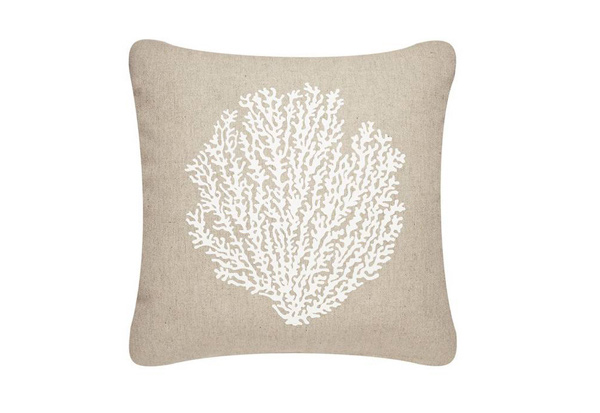 A hand-printed sea fan throw pillow made from durable, ecofriendly fabric and UV-resistant ink that is safe even for the outdoor space.
Nautical Boats and Rigging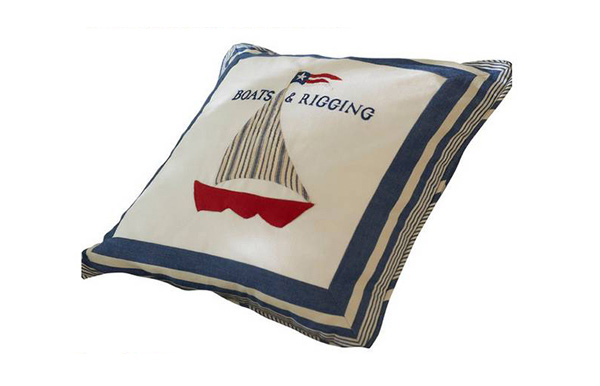 You'd feel like setting sail in style with a nautical throw pillow that has appliqued and embroidered design.
Coral and Shells Blue Nautical Throw Pillow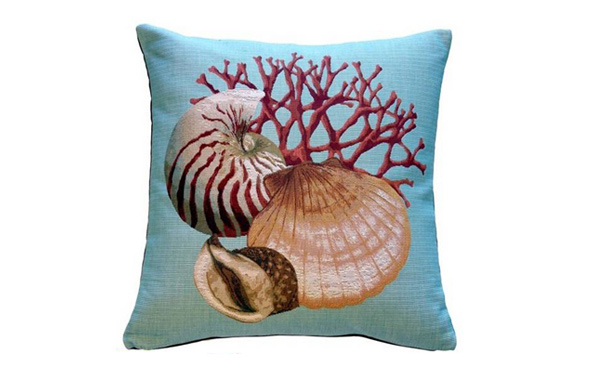 Shells and corals are adorned on this blue pillow that will look perfect for anywhere in the house.
Nick Nelson Lifes A Beach Outdoor Throw Pillow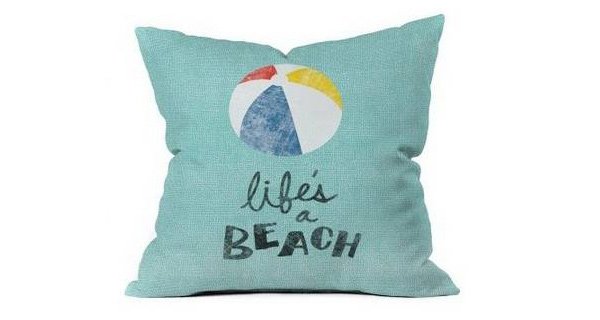 This plush pillow has a childish look that boasts its sky blue background with a ball in the center and a fun type.
Pair of `To the Beach` Climaweave 18 Inch Indoor / Outdoor Throw Pillows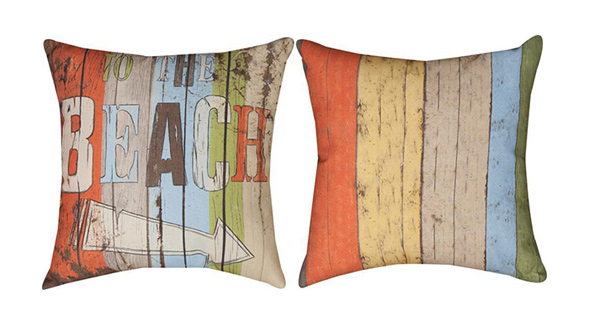 This woven throw pillows adds a wonderful accent to your home or patio. It has a little rustic design that could also look good in a shabby interior.
Sea Turtle Bay Cool Colors Indoor/Outdoor Reversible Pillow 18 In.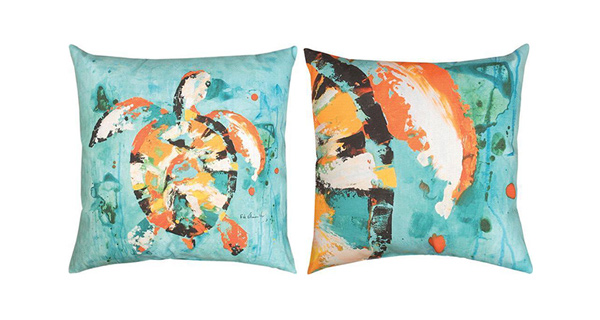 A colorful turtle that has an abstract look printed on both sides of the pillow.
The throw pillows above would perfectly sit on chairs, beds and couches. Getting a pair of these pillows will be a lovely display as a matching set! We love that each throw pillow above has a distinct design which means that we can always pick whatever pillow we want from a modern interior to a traditional one. Were you able to choose your fave throw pillow? Tell us which one is your best pick! We have other throw pillow round ups like those with words and quotes in it and those with interesting styles.