20 Easy DIY Outdoor Lightings to Illuminate Your Yard
Isn't it fun to create your own home decors? Aside from saving money, you can you also choose whatever style and color you want. And you will be very much proud of yourself for being able to come up with a DIY project of your own. We have shard various DIY lists already. I guess, you have tried some of them and we will give you another list of DIY projects again.
Today, I have collated some pretty cool DIYs to help you make your own outdoor lighting. Night time outdoor parties or special events will never be boring if you add some fancy and creative lightings that you have made. Yes, you don't have to spend money to get a beautiful outdoor lighting. Or if ever you get to spend some, it wouldn't be that much. Now, take a look at the list below and once you find something interesting, try to check the tutorials. But you won't have to do that all the time because merely looking at the photos give us an obvious tip of how there were done.
1. Mason Jar Solar Lights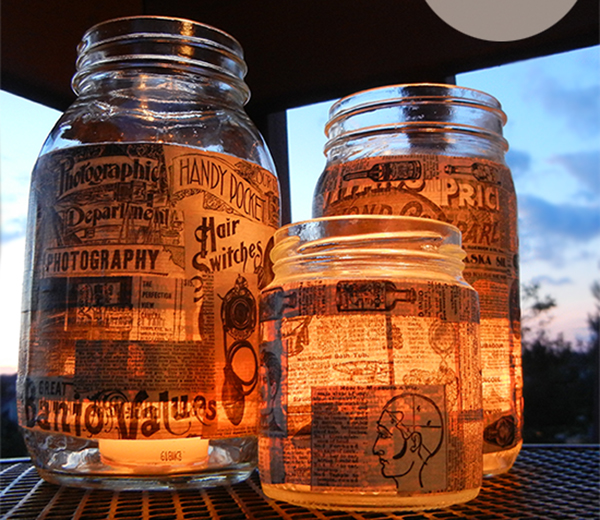 Oh I love Mason jars! For this one, all you have to do is decoupage the jar and add a tea light inside.
2. Tin Can Lanterns Tutorial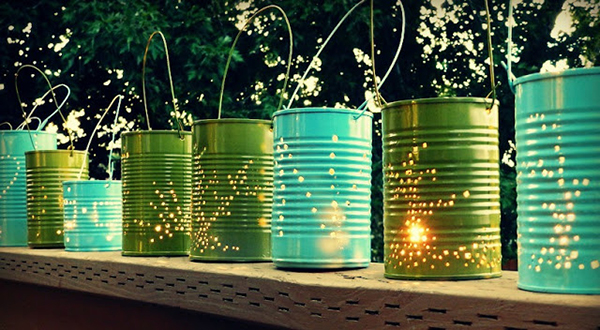 Paint cans in different colors then use a nail and hammer to create the holes for a pretty effect when lighted.
3. Twine-ball Light Garland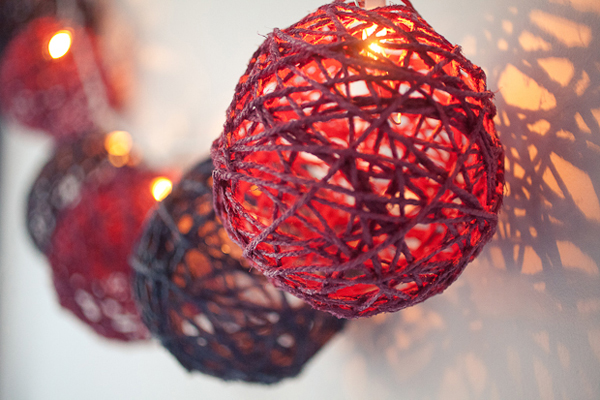 Get a balloon, wind the twine around it and add glue. Let the twine dry then pop the balloon. And don't forget to place the lighting inside it.
4. Seashell Lighting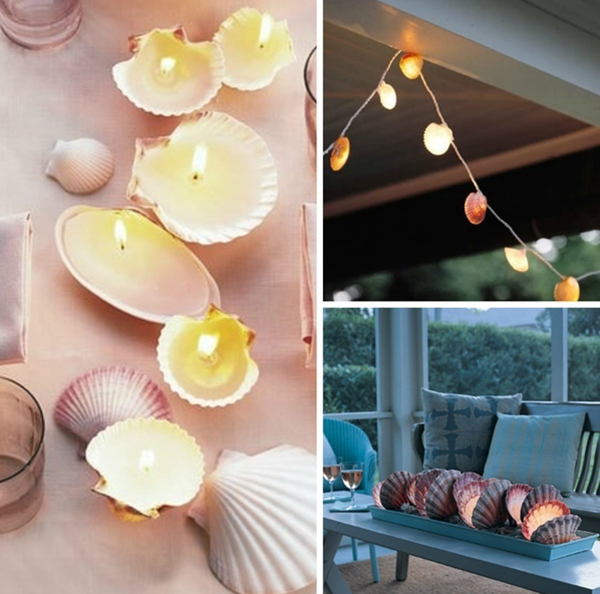 This is perfect for a Beach themed party! You can do it in three lovely ways! And it is so simple. Let the shells shout beauty!
5. DIY Solar Light Hangers
This one used solar lights with added hangers. Guess you would head over for the tutorial for this one.
6. DIY Yarn Wrapped Painted Jars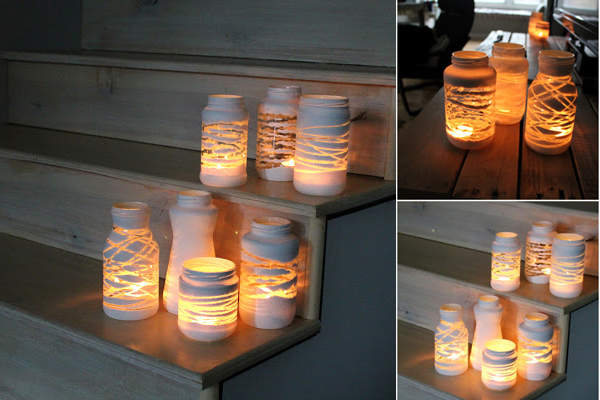 It is easy to do this. Wrap jars with yard or ropes then paint them. You will get this beautiful outdoor lighting!
7. Chinese Lanterns In A French Garden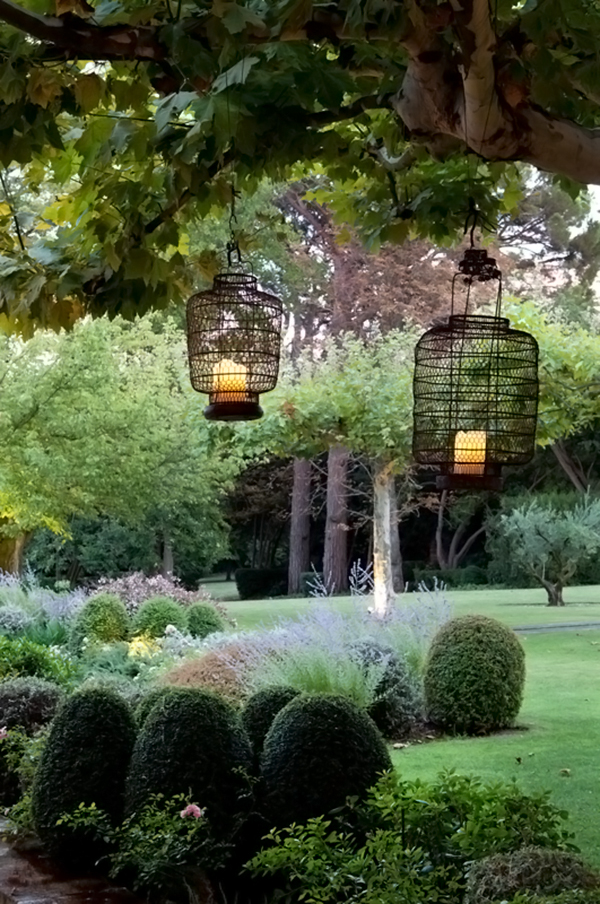 Cute right? Add some Asian appeal to your garden with a lighting like this one!
8. DIY Project Moroccan Lanterns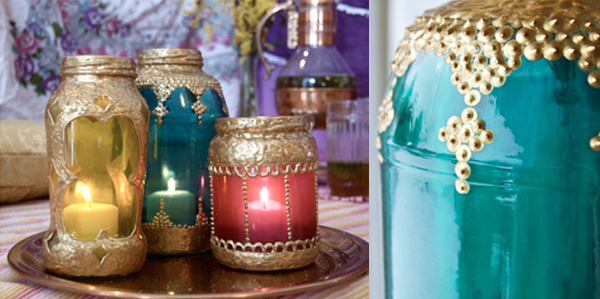 Go get some gold dimensional puff paint and play around some jars!
9. Paper Cube String Lights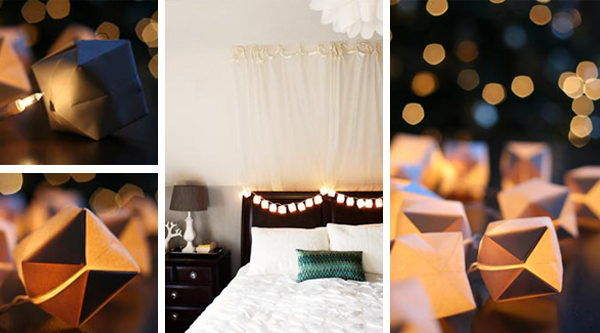 Unleash the Origami crafter in you and create some paper cubes for this string light.
10. creative garden paper lanterns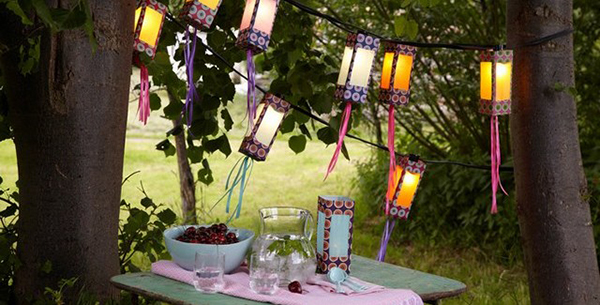 Who would think that these were made from milk boxes? Just wrap it and you will achieve a like this.
11. DIY Mason Jar Chandelier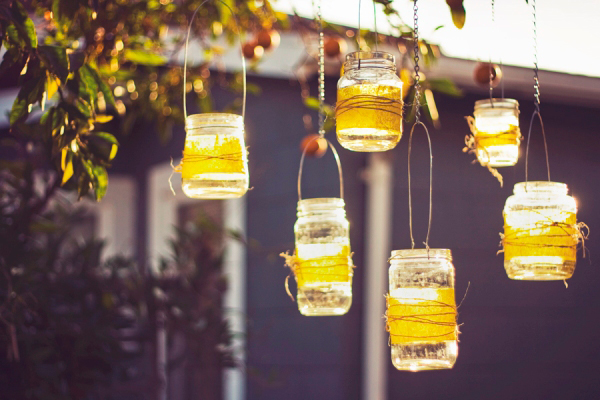 There are many ways to decorate a mason jar as an outdoor lighting and this is just another way to do it.
12. Cupcake Lights Are Sweet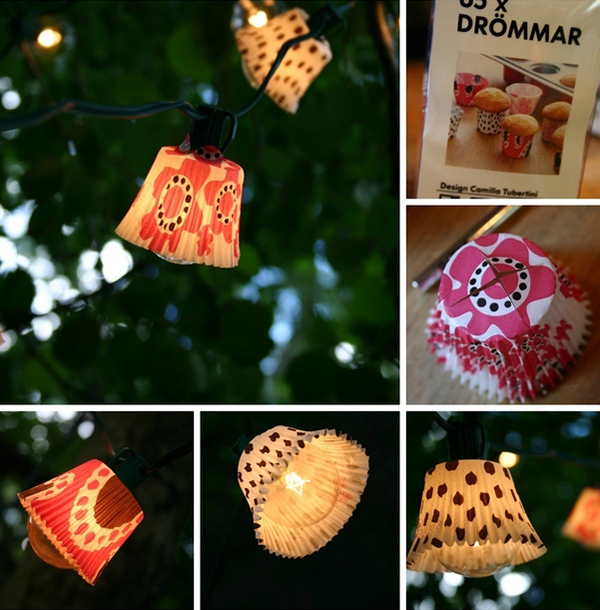 Bring you cupcake paper cups to up by using them as covers for your bulbs. Sweet, right?
13. DIY Handmade Wax Candles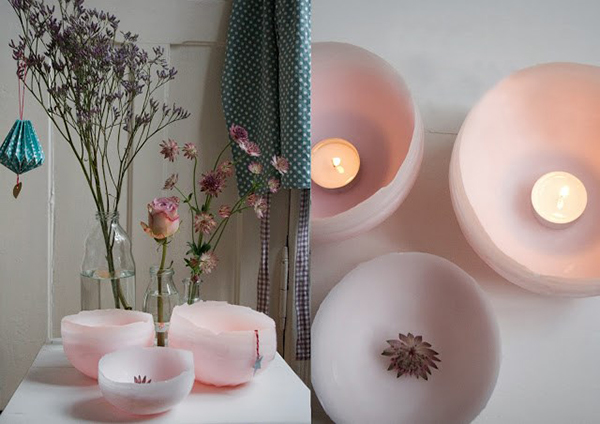 Use wax candles and place them on top of a balloon or a beach ball to achieve this shape.
14. Red Rose Romantic Fairy Lights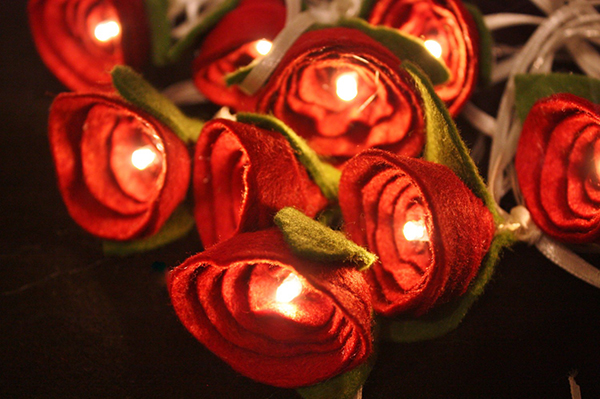 Create red roses with felt and add some lights into it then you will achieve this kind of whimsical lighting!
15. New Asian Multi Design Color Chinese Paper Lantern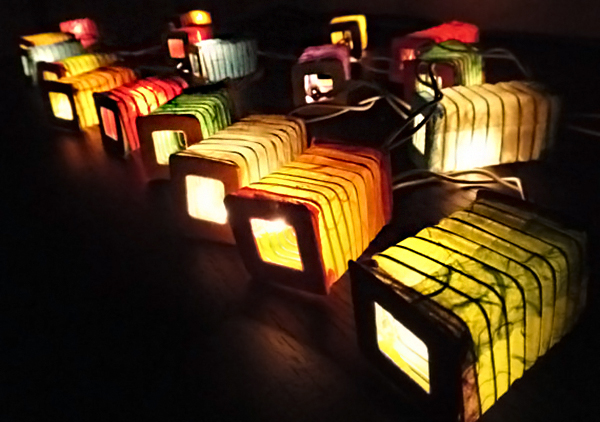 Have you learned making some Chinese paper lanterns. It isn't that hard. You can give it a try.
16. DIY Project Karen's Coffee Can Lanterns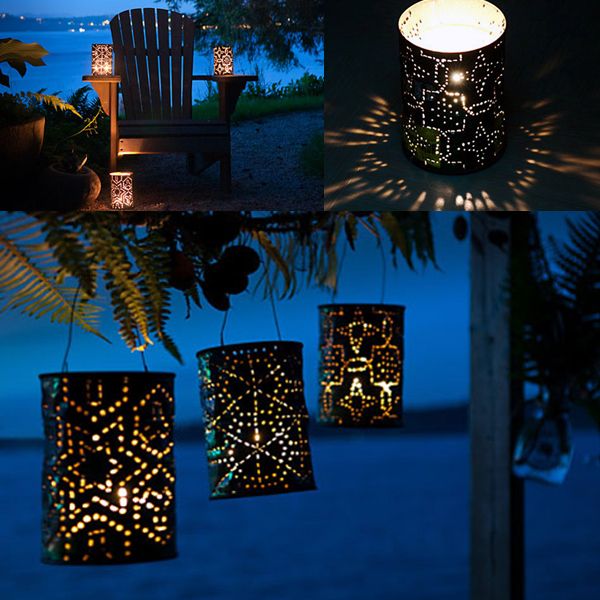 A different version of a coffee can lantern with more intricate patterns! It is so stunning!
17. Paper-Bag Party Lights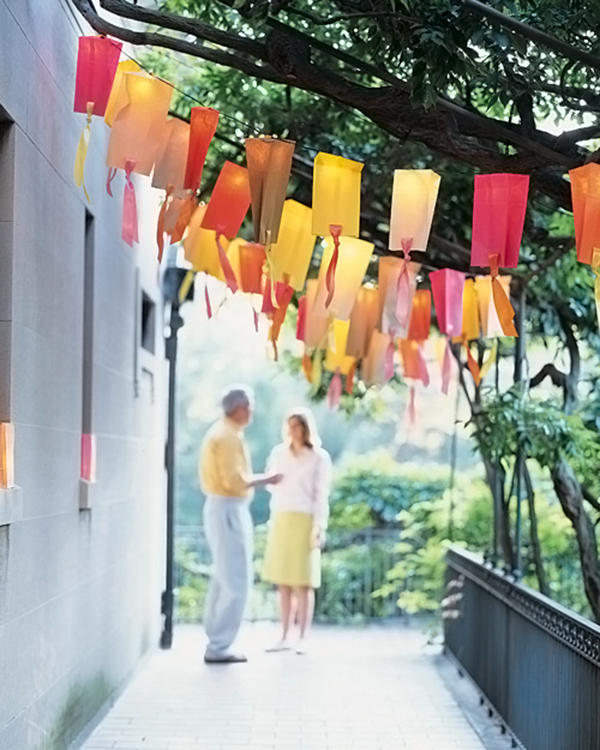 And this is a very simple one. Use your paper bags to cover the lights and tie a ribbon at the bottom. Voila!
18. Erik's Recycled Wine Bottle Torch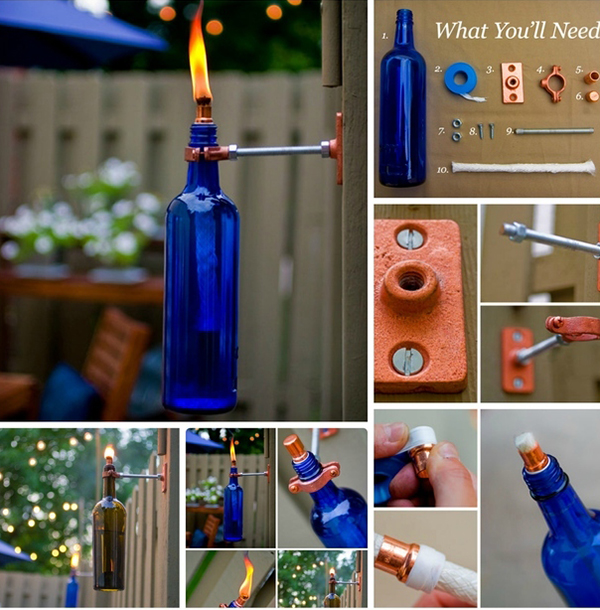 You would need some manly skills for this one. Lol. But it isn't that hard too. Nice wine bottle torch, isn't it?
19. Tube Lights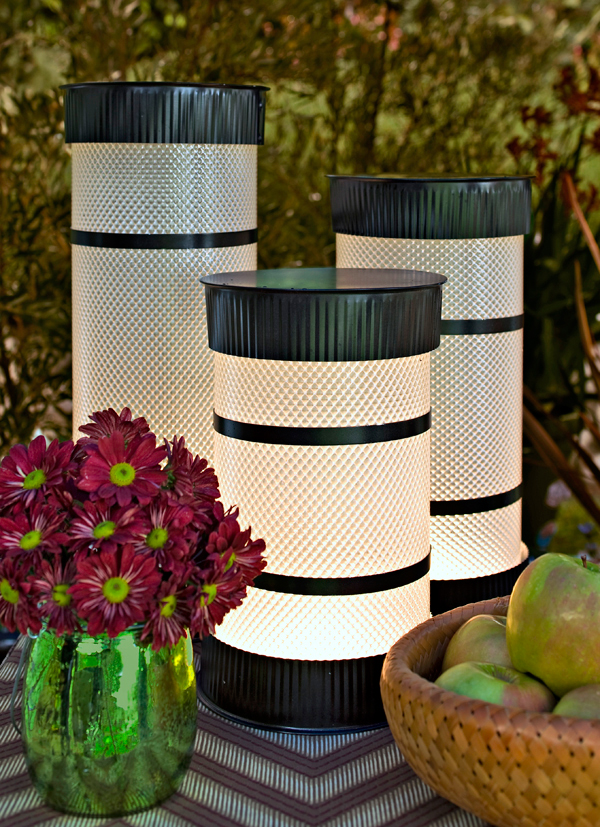 Simple light tubes fashioned out of textured plastic sheets with metal end caps were combined together to create this lighting.
20. Fabric Cups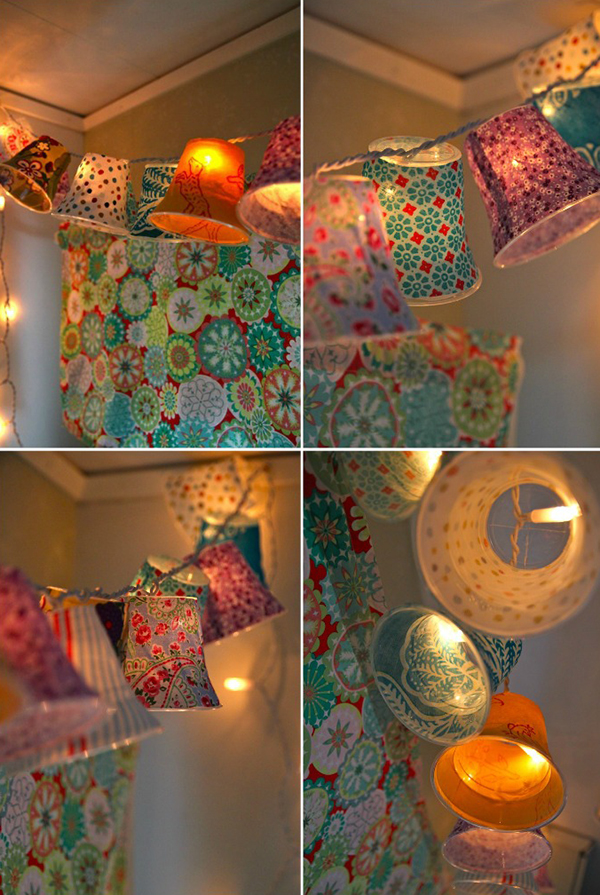 Wrap different fabric prints on cups and insert them to your lights. Pretty, right?
Told you it wasn't that hard to come up with outdoor lightings. You can even create your own version! It would definitely be fun to be able to illuminate your home with your own DIY project. You will certain be pleased that you were able to transform a boring light into something really artistic and functional too! Come back for more DIY round ups here on Home Design Lover.