20 Classy Styles of Floor Lamps in White Shades
We all know how important furniture, appliances, accessories or decors are into our interiors. These are the things that are really needed inside our homes that serves not only as the primary means for our daily living but also as a beautiful focal piece. It has been mentioned and proven before how floor lamps would affix an appealing look into your interior. On the previous collection, we have showed an array of stylish black floor lamp. Since floor lamps come in different dimensions and colors let us provide you another set of stylish lamps.
This time, this collection of floor lamps comes with a white shade. White floor lamps can be an effective piece of appliance that could brighten up your interior. Given the fact that a lamp lightens up any space, with a white color of lamp surely it will be easily noticed by your guests. And of course, it will outshine more in any corner and area of your homes if its design is very stylish and fashionable. I know there are lots of available colors to offer, but for now just try to consider a white floor lamp and see its effect to your interior.
1. Cooper Iron Lamp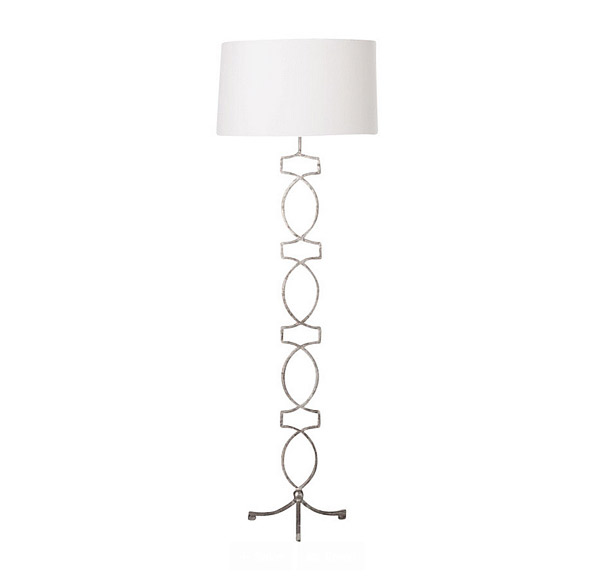 Shed light on your desired spot with this daring yet subtle geometry of this floor lamp.
2. Diamond Lamp in White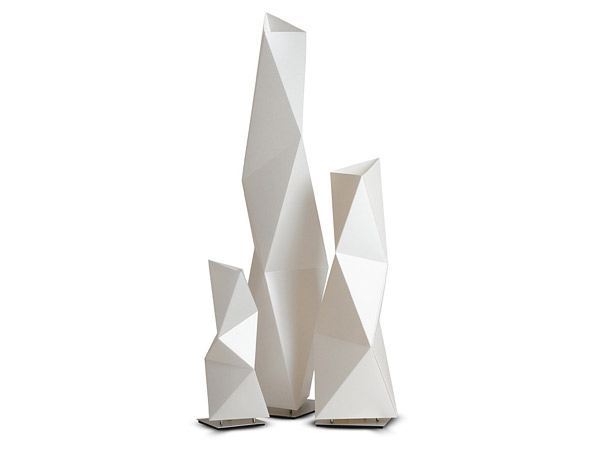 For sure your home will have a stylish look with the unique shape of this floor lamp it acquires.
3. Anaheim Glass Floor Lamp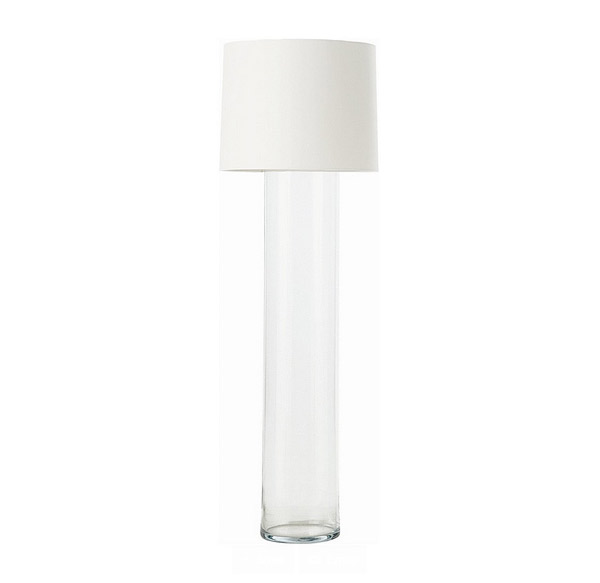 You wanted a glass collection then this floor lamp with a cylindrical glass base will shed new light on your contemporary house.
4. Panthella Floor Lamp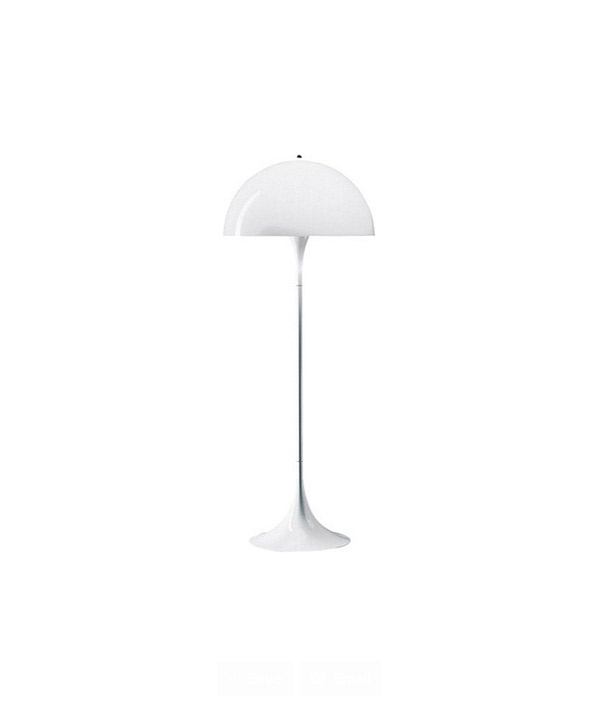 This notable milky white fixture imitates light from its trumpet base as well as its dome shade upshot in stunning, stirring incandescence.
5. Perimeter White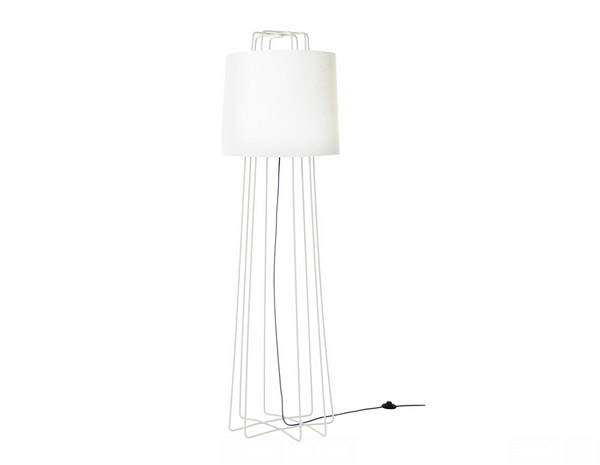 This floor lamp looks stable with its powder-coated steel legs that creates a frame for an oversized shade.
6. Sirius White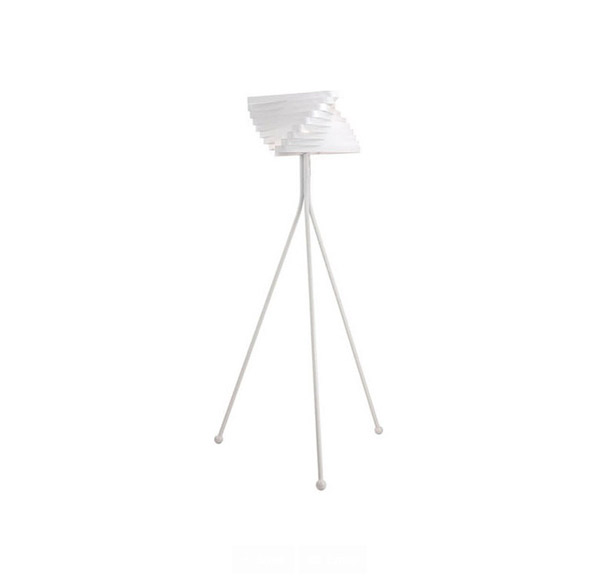 This floor lamp is painted steel with a triangular twisted sculpture of modern design.
7. Parvati White Lamp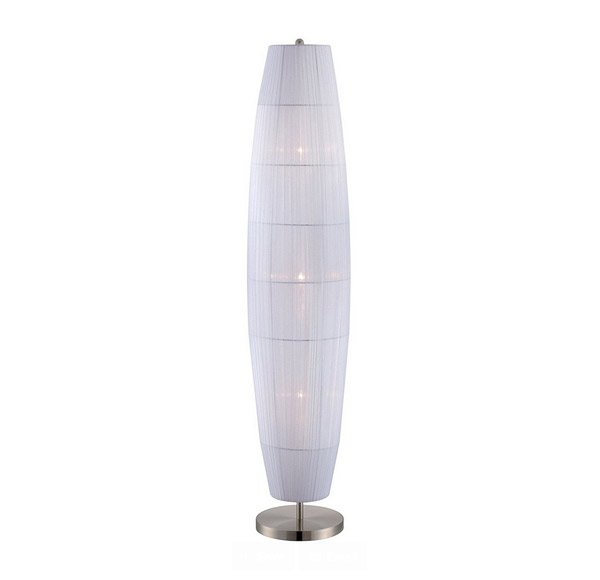 The body of this lamp is made from metal and illuminated by incandescent bulb.
8. Indoor Floor Lamp with Plastic Shade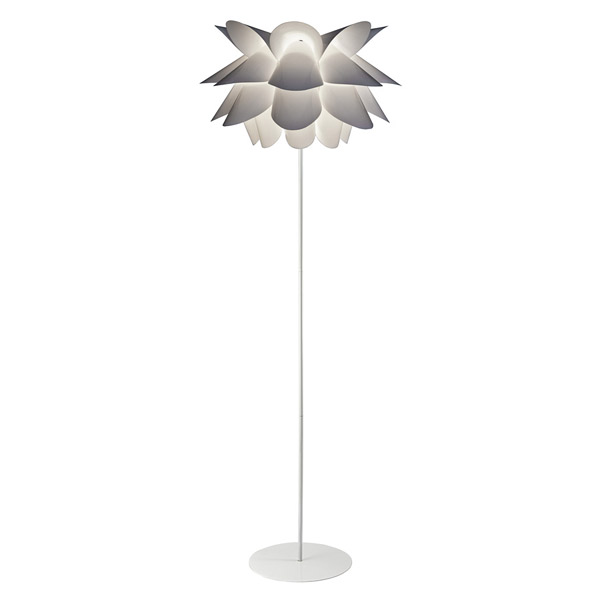 This is an example of a contemporary lighting that will fit for all occasion and will brighten any spot in your house.
9. Anemoni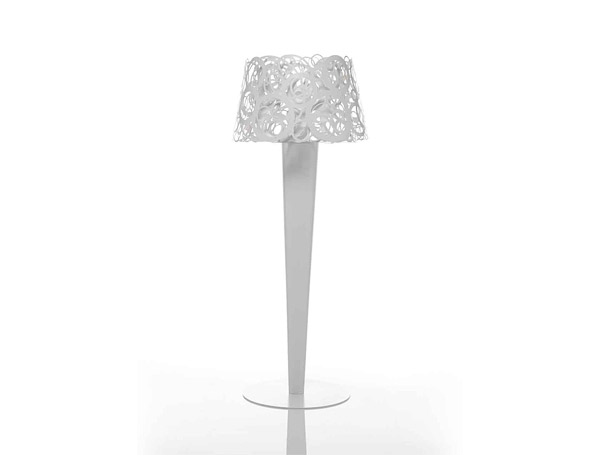 This floor lamp got a very stylish shade made from white lacquered aluminum with a stainless steel base.
10. Carmen Arc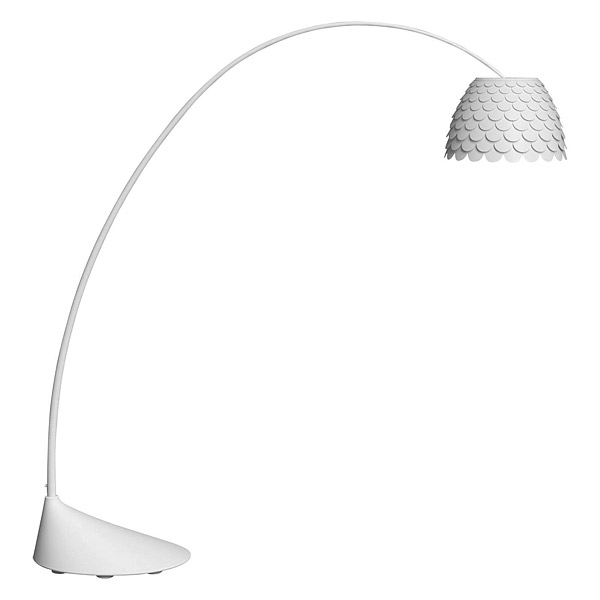 The arc of this floor lamp is very stylish and got an artistic design of the shade.
11. Moooi Set up Shades 7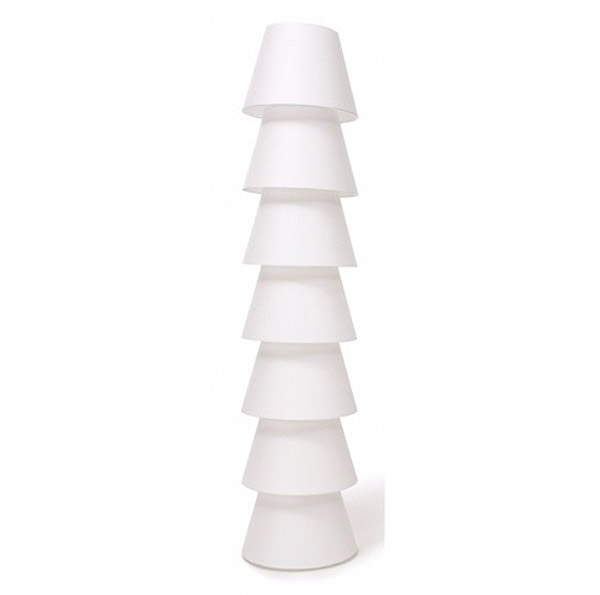 This is a unique design of a floor lamp; seven shades were stacked upward to create an entire floor lamp.
12. Bubble Floor Light Cigar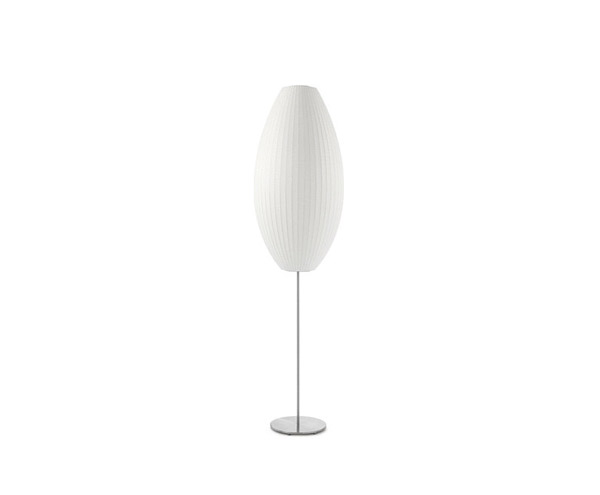 This lamp got a simple sculptural shape but still gives a tried-and-true standard of modern style.
13. Link Large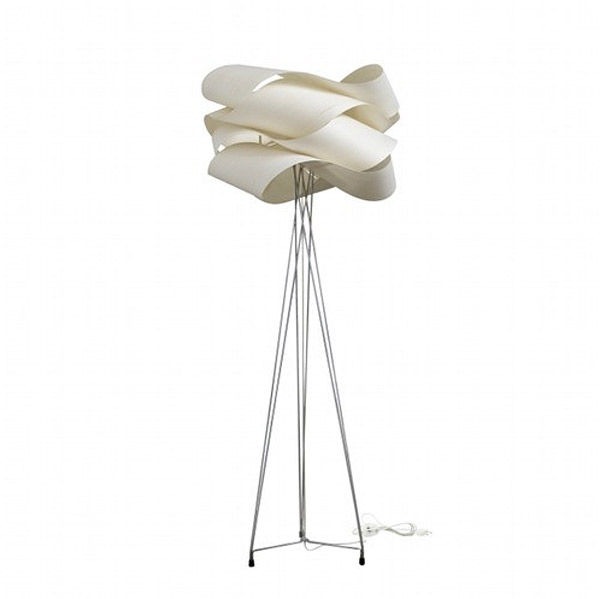 The shade of this floor lamp is very striking, made from a plywood veneer which is polyester finished.
14. Solid Wood Frame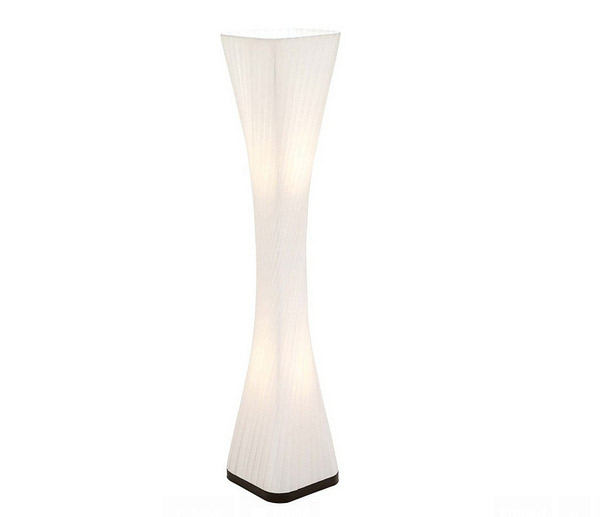 Give a sophisticated look to your homes with this pristine white lamp for a relaxing and refreshing mood.
15. Honeycomb Arc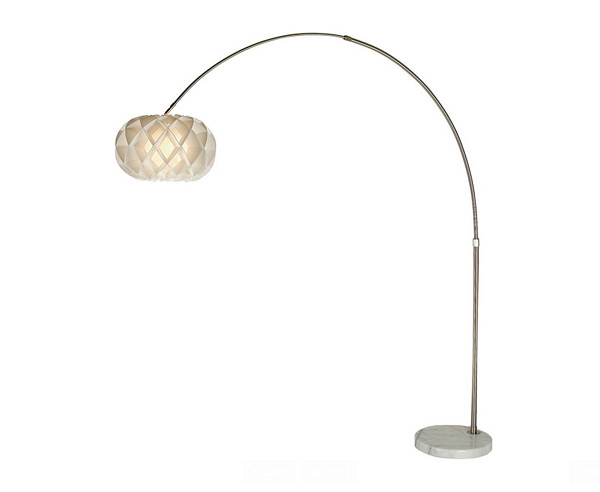 The design of this floor lamp will surely be a masterpiece decor and will catch the attention of any guests.
16. Lightsail Clear Lamp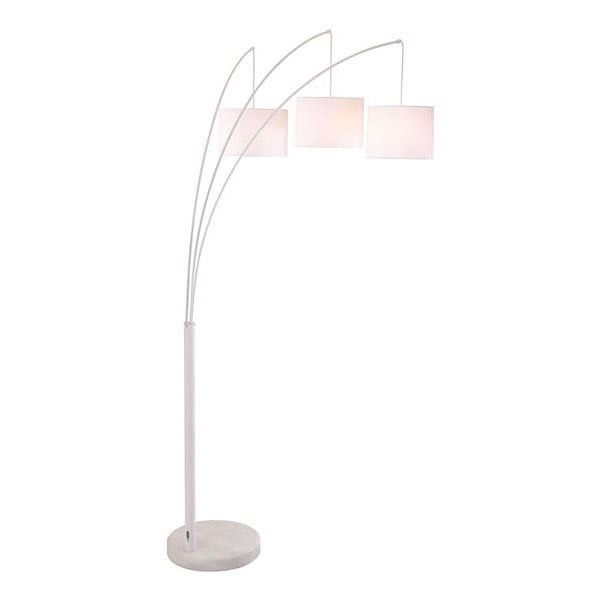 A floor lamp with a three-fabric shade that hangs gracefully will definitely offer a brighter glow of radiant light in any room.
17. Tina Lamp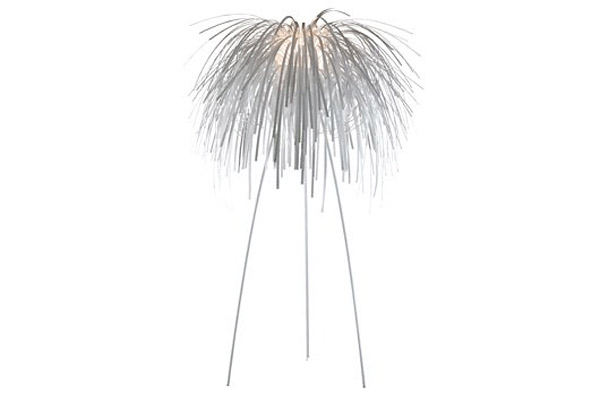 The lamp is created with different sizes of polypropylene strips that are molded to create irregular and harmonic volumes, softening the light between its different layers.
18. Flos Fantasma Piccolo Lamp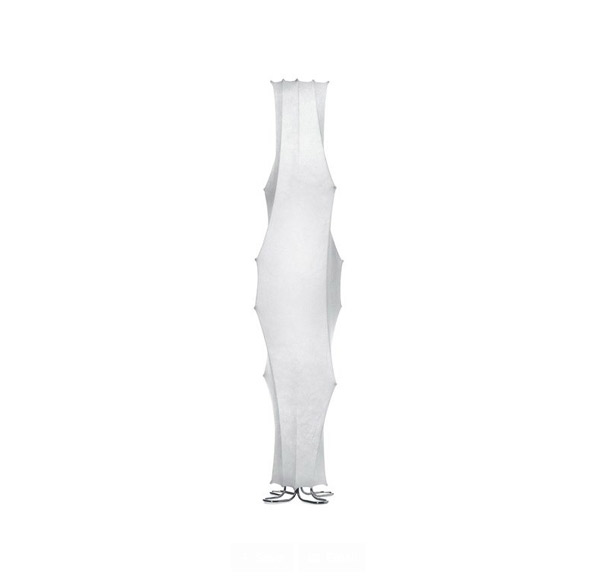 This floor lamp provides a diffuse light which is made from plastic covering and a steel base.
19. Fiela Lamp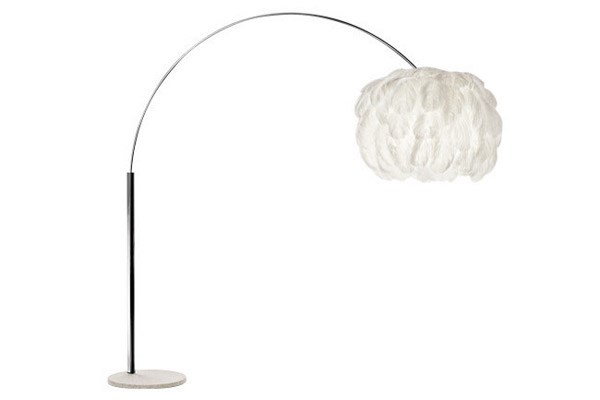 This shade of this floor lamp is made from feathers of an ostrich which is designed to capture lightness and form of a dandelion.
20. The Bride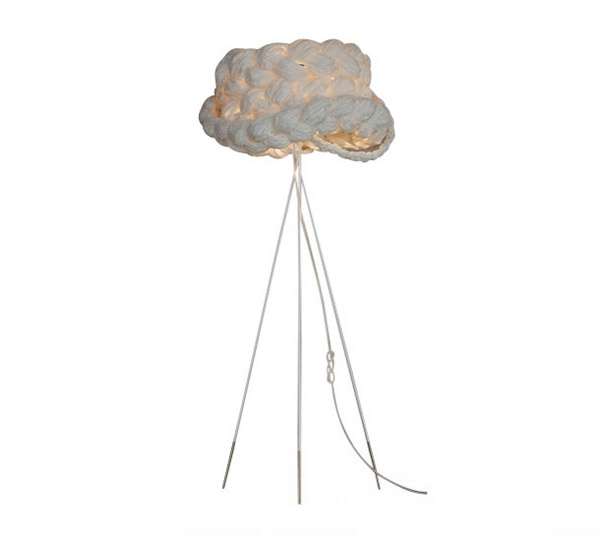 This beautiful lamp is fashioned by an artistic weave and braid made from organic paper.
In choosing a perfect floor lamp or any decor and accessory for your home, practically it would depend on the design that you really want to achieve. It is important to choose the right design, style and color of an appliance to have a unified theme. And also, if you wanted a less complicated color matching, there are decors that are versatile in nature that would fit in any circumstance.