20 Lovely Outdoor Candle Chandeliers
Creating a relaxing outdoor ambiance is good for de-stressing. It has the power to calm the mind and body just when you needed a break from the fast-pace life in the city. Hence, decorating it with a lot of Zen elements is necessary to achieve a soothing atmosphere. Adding more green to your front yard or backyard is a great way to make it refreshing. Outdoor lighting is also a great way to give your porch, deck or patio a warm and inviting atmosphere.
If you have not thought of a style for your outdoor lighting fixture, I got here 20 Outdoor Candle Chandelier Designs you can choose from. It varies from traditional to modern style with candles taking the center stage. So come on and browse through our gallery to get you started. A warm, welcoming glow can always set a relaxing mood and is maybe just what you need for a new outdoor look.
1. Black Wrought Iron Tiered Large 18 Light Candle Chandelier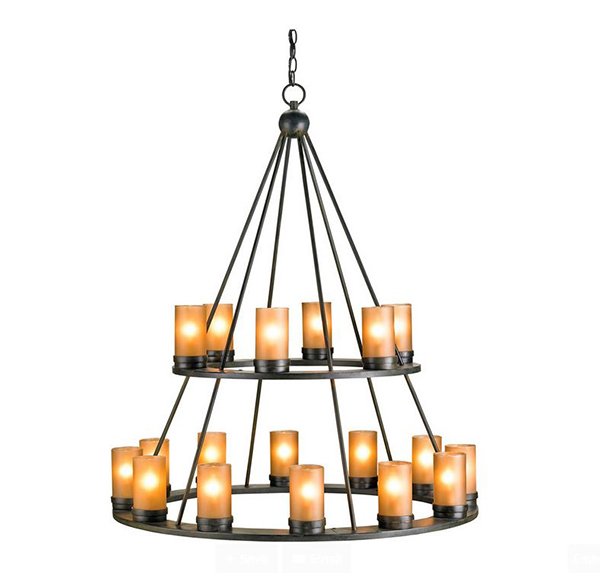 This two-tier of 40-watt bulbs updates the candles as the glass shades diffuse the light that is perfect for a beautiful classic touch outdoor.
2. Six Light Slate Cream Scavo Candles Glass Candle Chandelier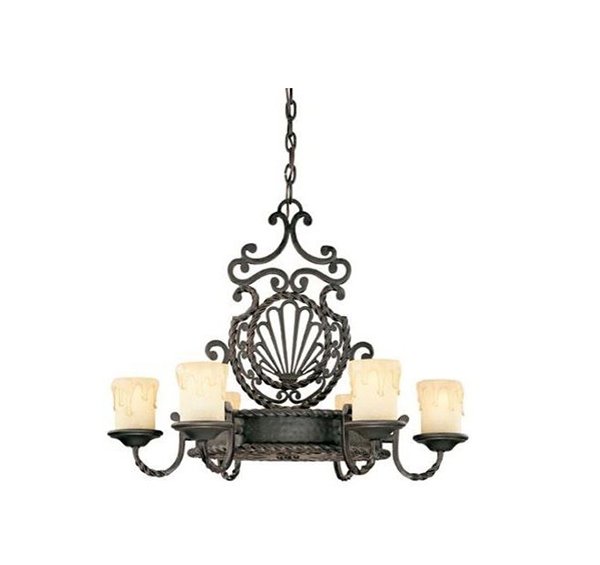 Six-light chandelier in cream candle and black wrought iron finish is a good addition for a romantic outdoor ambiance.
3. Renaissance Faux Candle 6 Light Oval ChandelierLa Parra Collection
Bring drama and warmth to you outdoor space with this lovely renaissance-inspired chandelier.
4. Metal Candle Chandelier with Hooks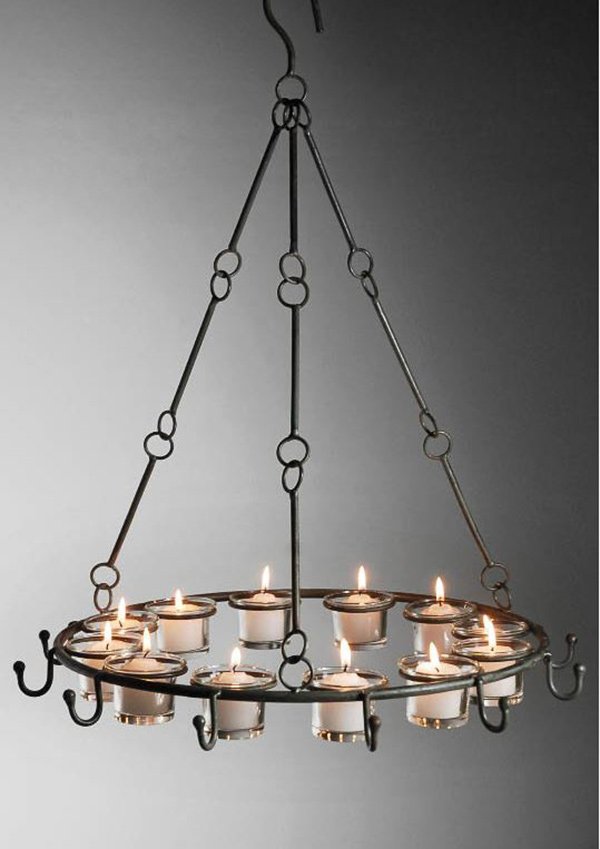 This metal candle chandelier will add sophisticated and cozy ambiance to your space.
5.Ten Light Rustic Ebony Stone Candle Glass Candle Chandelier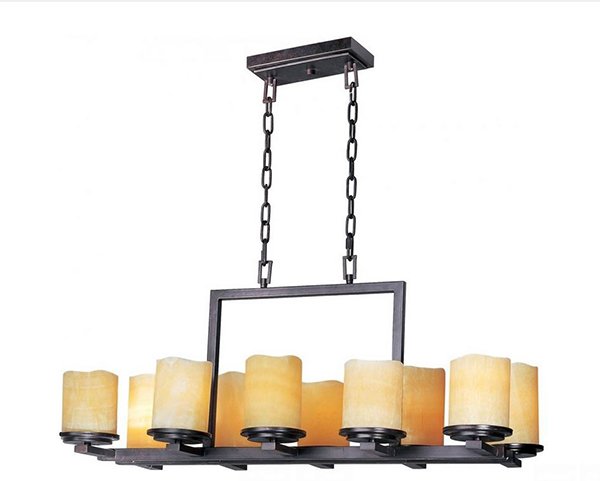 Give your outdoor a rustic touch with this beautiful chandelier in stone glass black finish.
6. Hanging Candle Chandelier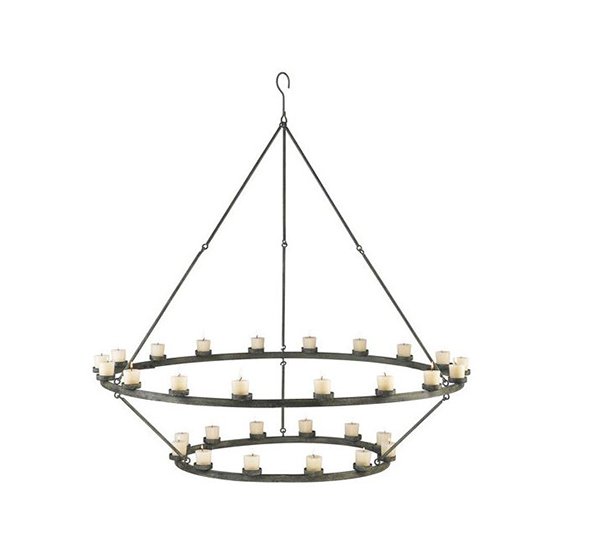 This simple yet charming chandelier brings contemporary vibe to any space.
7. Elba 4-Light Candle Chandelier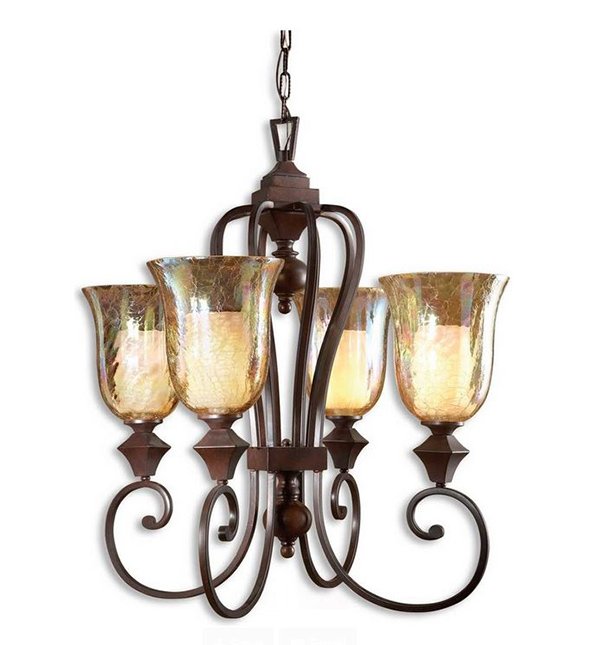 Feel like royalty when you hang this grand chandelier in your covered porch or patio.
8. Galleon Bronze Two-Tier Wooden Candle 12 Light Chandelier
This stylish chandelier is sure to bring rustic glam to your outdoor space.
9. Kichler Lighting Organique Olde Bronze Mini-Chandelier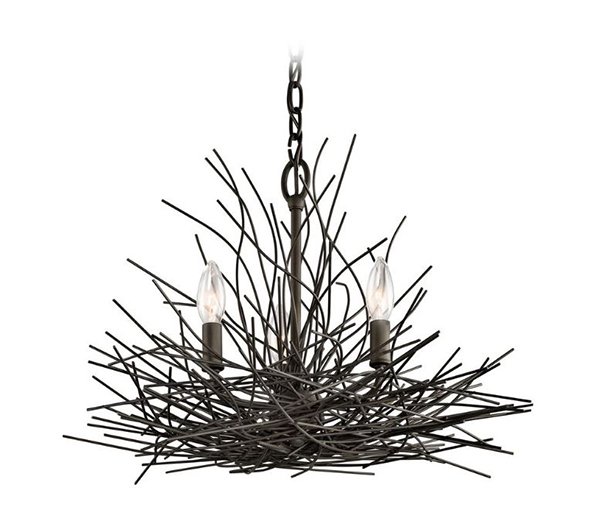 This fixture is reminiscent of a bird's nest or evergreen bough that is perfectly suited to set a lodge-like tone in your entryway.
10. Beachhouse Chandelier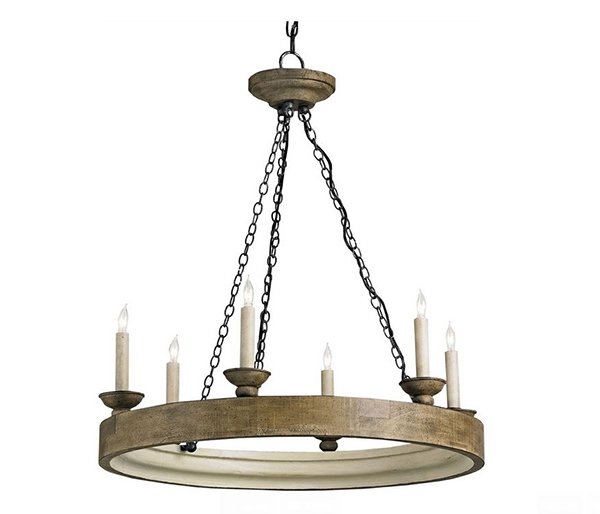 Add an inviting ambiance to your foyer with this chandelier crafted from reclaimed wood with elegant finish.
11. 8 Arm Chandelier with Amber Drip Candle Cover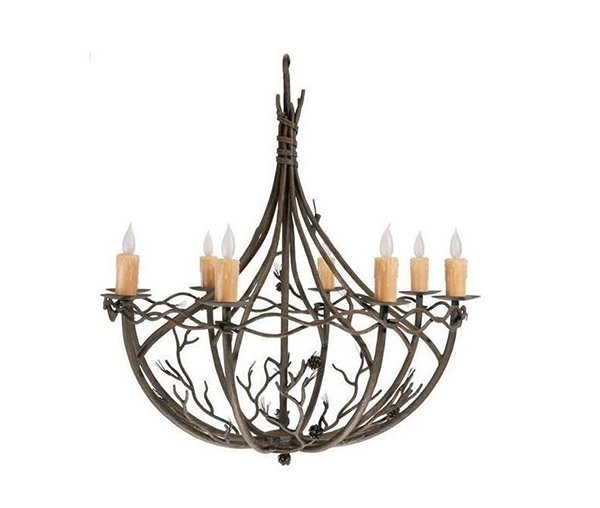 Bring rustic elegance and sophistication to your outdoor space with this spectacular piece.
12. French Country Round Barrel Carved Wood Limed Oak 6 Light Chandelier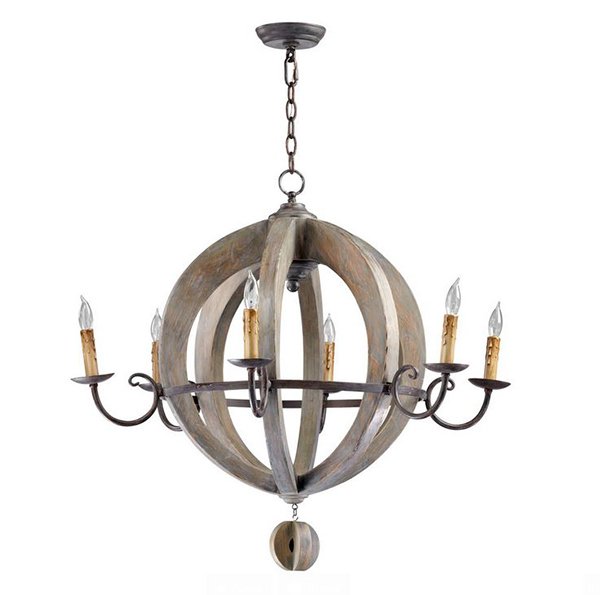 This transitional chandelier was given a unique twist with the combination of rustic elegance and beautiful geometry.
13. Bronze Diamond 6 Light 1 Tier Crystal Candle Style Chandelier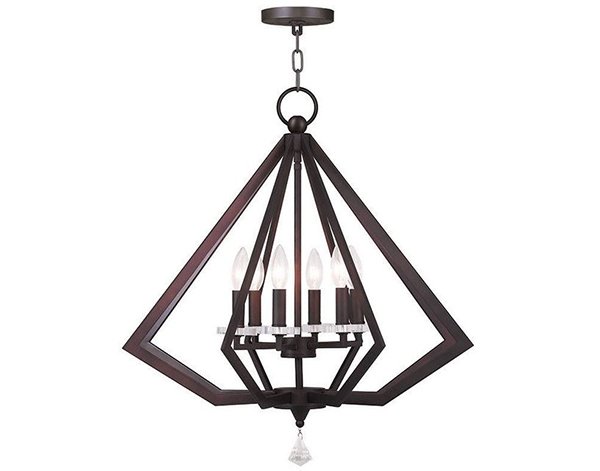 This geometric-inspired modern chandelier is sure to bring interest and charming ambiance to your outdoor area.
14. Hidalgo 9-Light Chandelier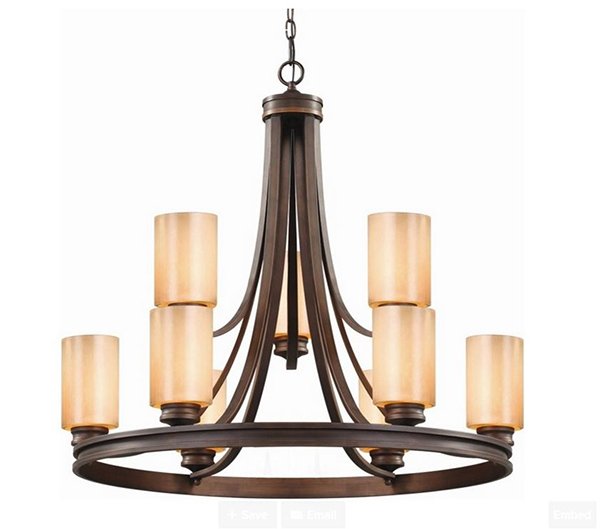 This regal beauty 9-light chandelier with warm glowing glass, gives off a delightful pillar candles appeal and transitional touch to any space.
15. Onyx Faux Stone Candle 30″ Wide Espresso Outdoor Chandelier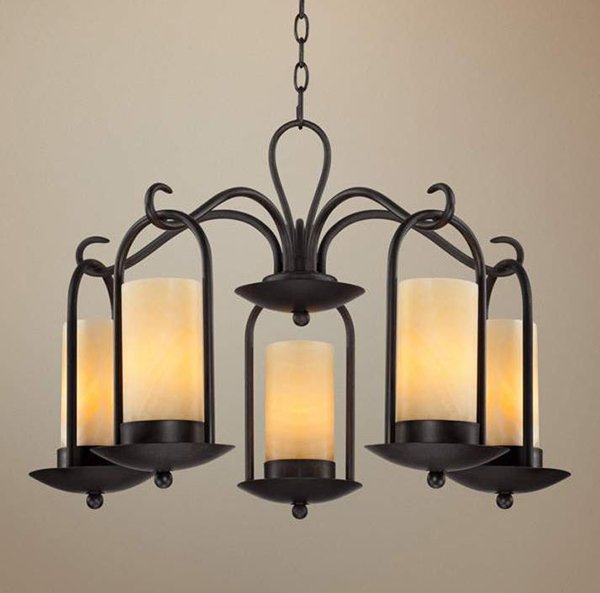 This classic, espresso outdoor chandelier offers a graceful beauty to illuminate your porch or patio area with.
16. Candle Chandelier Hanging Votive Light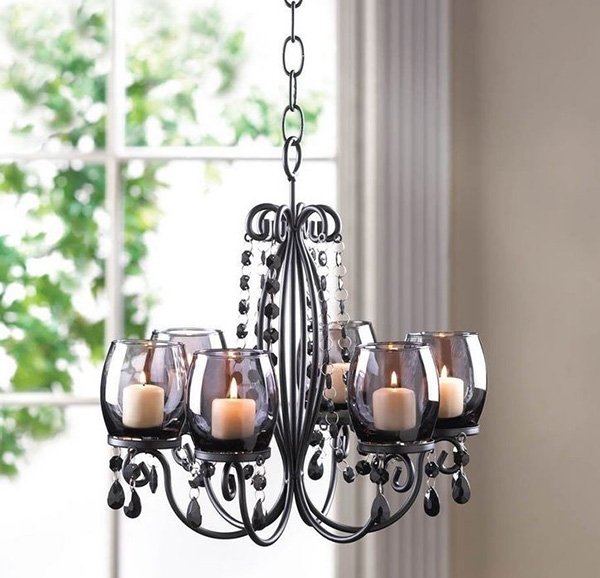 Make it a romantic evening, every night with this lovely outdoor candle chandelier in black.
17. Candelabra Chandelier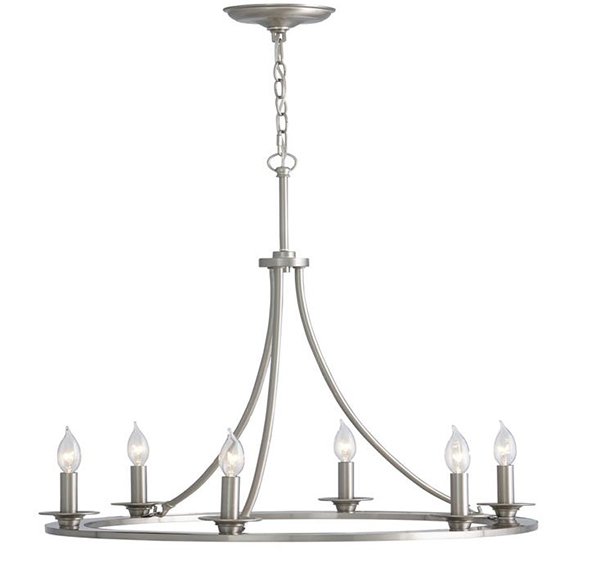 Brighten your outdoors with this simple yet elegantly finished candelabra chandelier.
18. Blacksmith Taper Lantern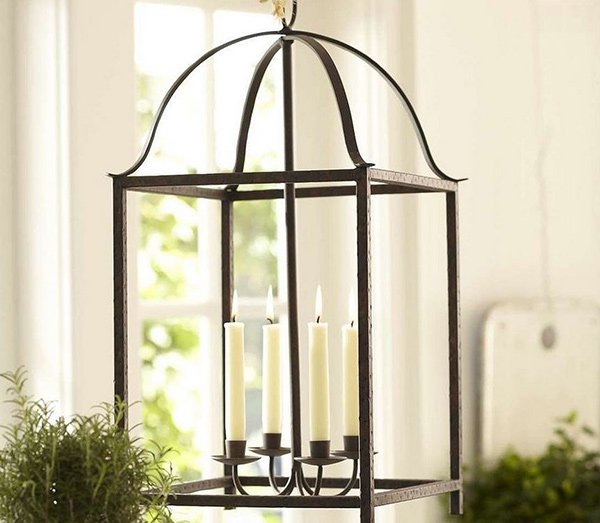 This rustic lantern can set a romantic mood lighting for your outdoor ambiance.
19. Outdoor Wine Barrel Chandelier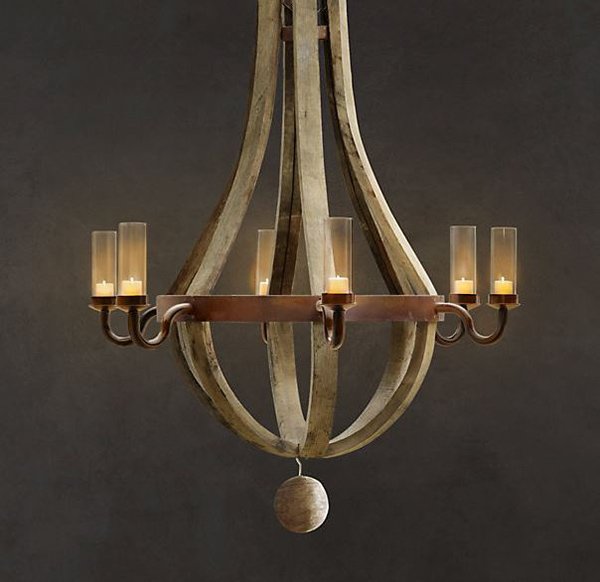 A handcrafted chandelier made from reclaimed French oak wine barrel staves and hoops is a great addition to a rustic, soothing ambiance.
20. Brushed Nickel Candle Chandelier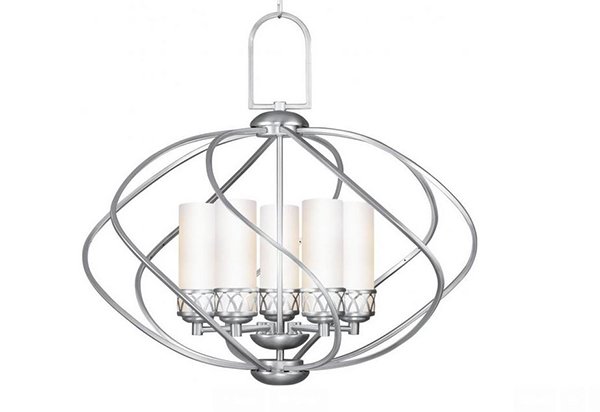 Unique style and modern vibe is what this beautifully shaped chandelier offers.
There you have it, a list of gorgeous and stylish outdoor candle chandeliers you can choose from! Illuminate your outdoor space or covered patio, deck or foyer with warm glowing candle chandelier for a more relaxing and romantic evenings. These charming chandeliers are sure to give your space an instant update that will make your outdoor space cozier and inviting. I hope I was able to inspire you with these 20 Outdoor Candle Chandeliers in making your outdoor space a lot lovelier than it already is.