Express Yourself with the Sophie Adjustable Shape Wall Clock
One home decor that we usually use for our homes is a clock. Clocks doesn't just tell time but it is also used to express your own style especially that clocks have different designs, colors and shapes. There are even clocks that have queer designs and those that are designed for a certain area of the house like the kitchen. But today we will show you a clock that is adjustable.
The designer believed that when our feelings change, it also changes the way in which we perceive time. That is why Layla Mehdi Pour designed Sophie which is an adjustable shape wall clock. It consists of two overlapping laser cut painted plywood surfaces with twelve lines each. Attached to the clock mechanism is the lower dial while the upper dial can be easily rotated. With this, you can play with its shape creating different configurations resulting into shadow play and a new look for the clock.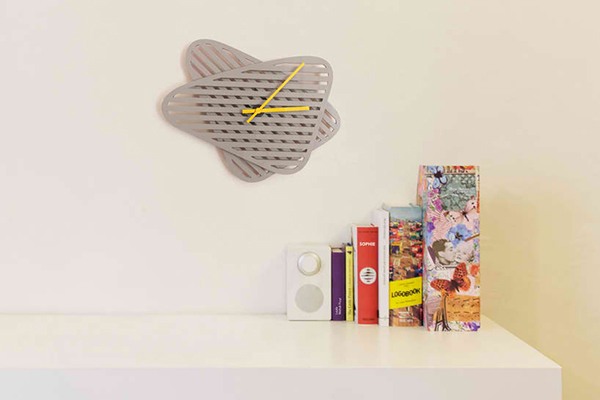 A beautiful modern clock that combines straight and curvy lines.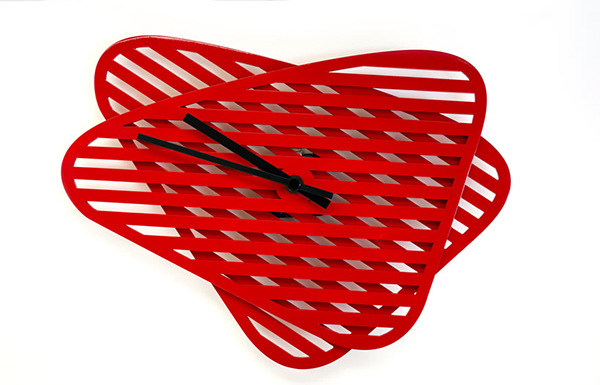 You can adjust it in whatever way you want not just when you are in a bad mood but even when you just feel like changing its look.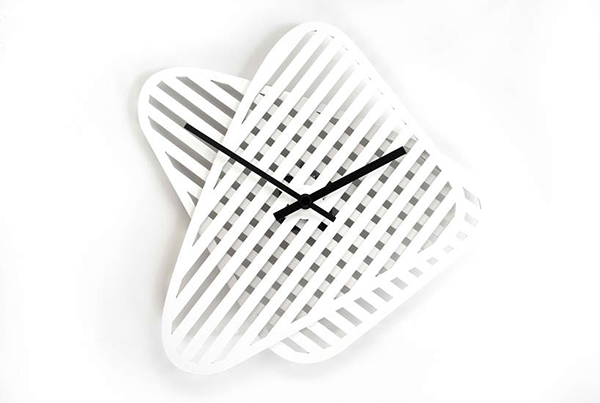 Look at the criss cross lines formed from two planes put together. Isn't it nice?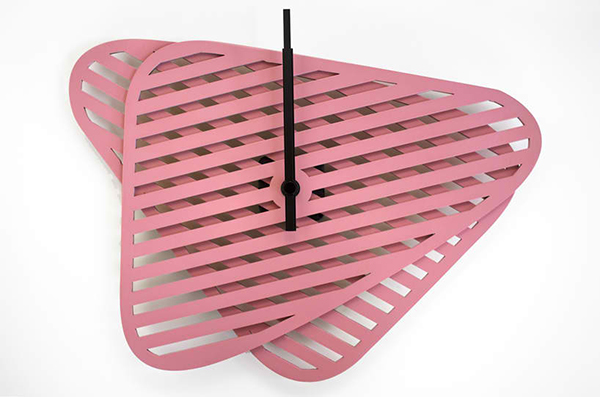 Do anything you want with this clock. And when I say anything, I really mean anything!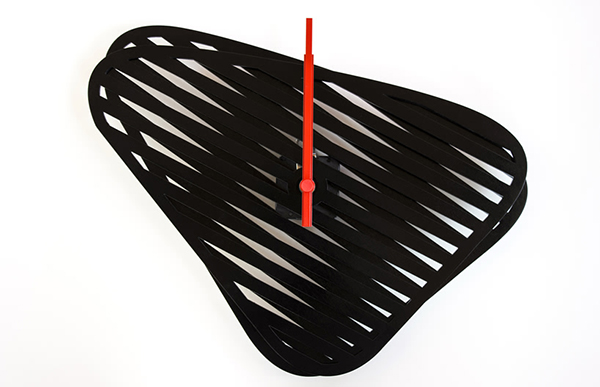 You can also put the two planes together too.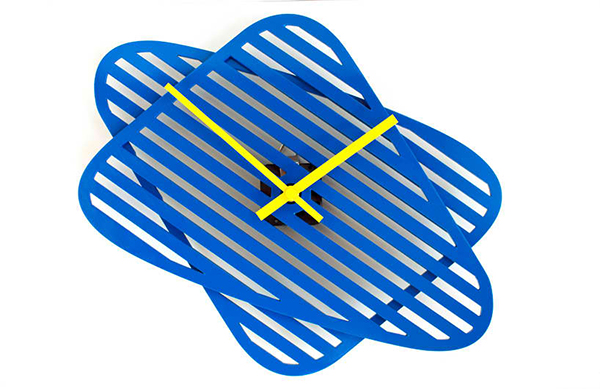 The varied colors of the clocks will give you choices depending on your taste or in the space you will place it.
The dials come in different colors too. I'm not sure if you can choose your own color combinations.
I think that this will also look exciting if the other plane has a different color. That would look fun for sure. What can you say about this clock designed by Layla Mehdi Pour? This is perfect for a modern and minimalist interior. But it can also add some pop of colors to your space too.