You'll Never Lose Anything Again with a Clip Tree Valet
A valet is very useful in organizing our stuffs at home. But I was amazed with this new design of a valet which will actually make us look at it differently and maximize its usage. Aside from the usual hook, you can place anything on it from a mirror to a raincoat.
This is called Clip Tree because of its branches that is comprised of different clips. It has an open framework that can be changed as needed. You can place whatever you want in it depending on the area you install it. You can make it a phone holder in the office, a soap tray in bathroom, a catch-all in a kid's room or a mirror holder for the bedroom. It can be configured in any way you can!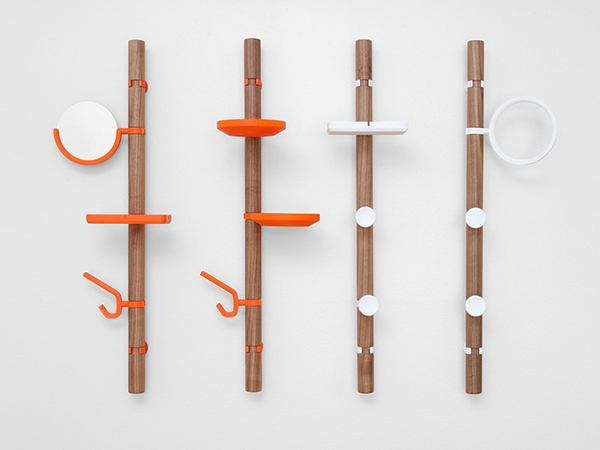 This design is in response to our needs in storing things that we use all day in a centralized manner.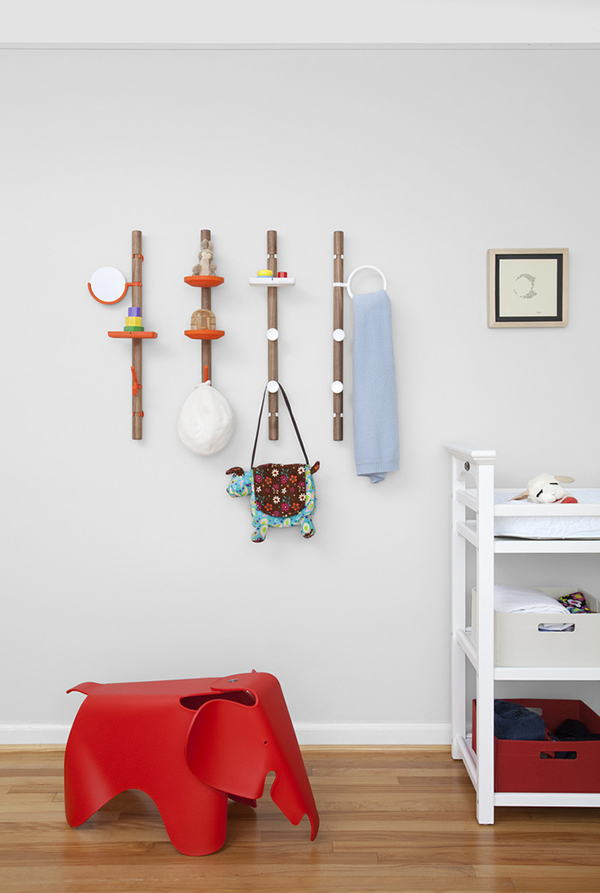 There are some stuffs that we need to use every day and sometimes, we tend to lose them. But with this valet, everything we need can be in one place.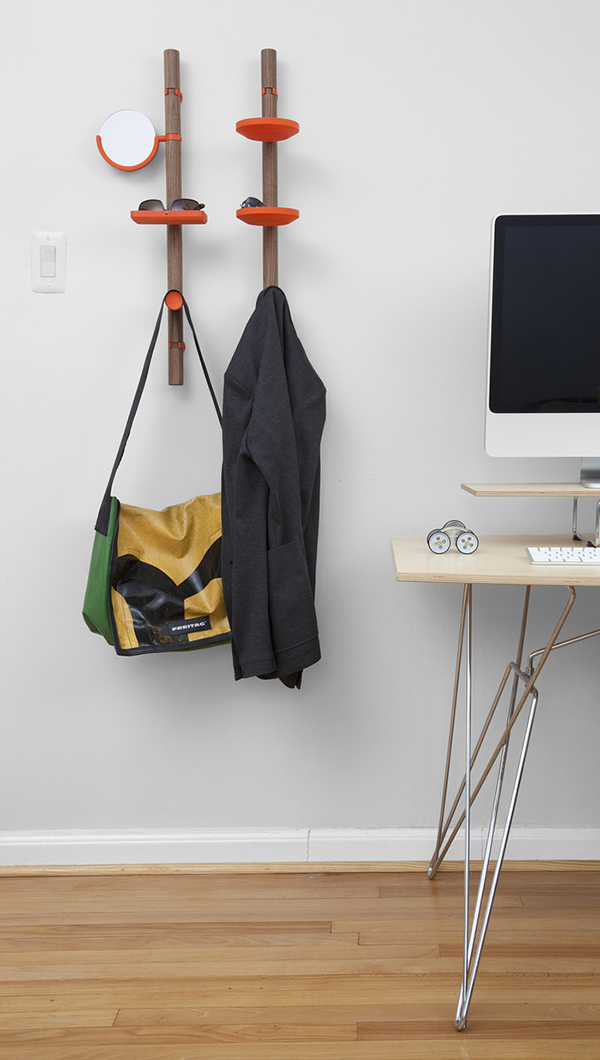 It is inspired from coat stands and early hall tress combining both forms to create this valet.
It can be used in an office, hotel and of course in your own house. You can use it in any areas too.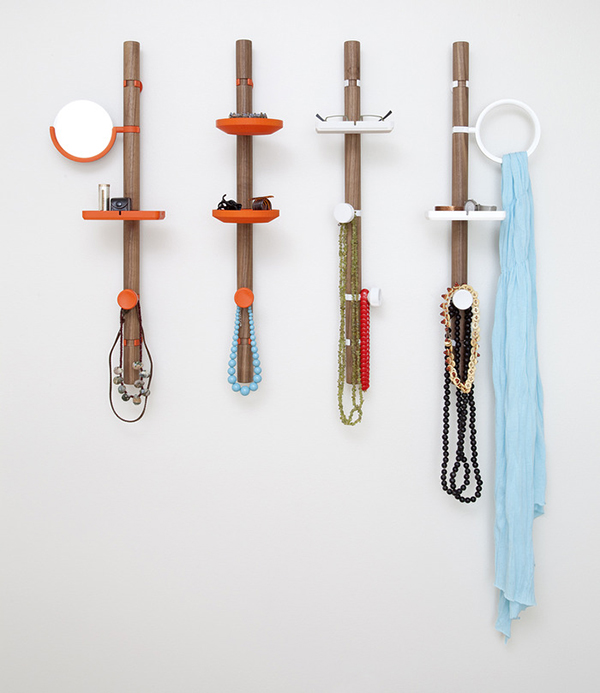 The clips are made from rubberized plastic that can be recycled and be used again in making more parts.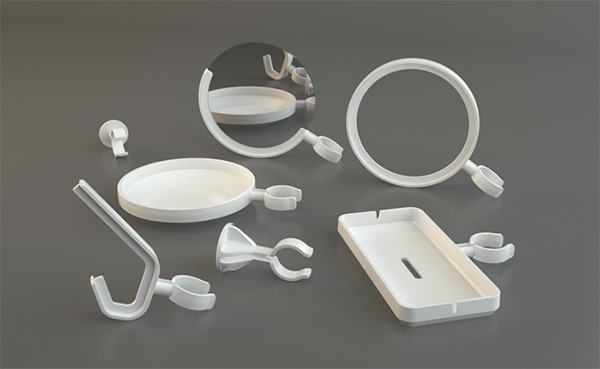 The different clips are a hook, bowl, tray, peg, hoop, mirror, and wall clips. The wall clops are screwed to the wall where the posts are clipped to them.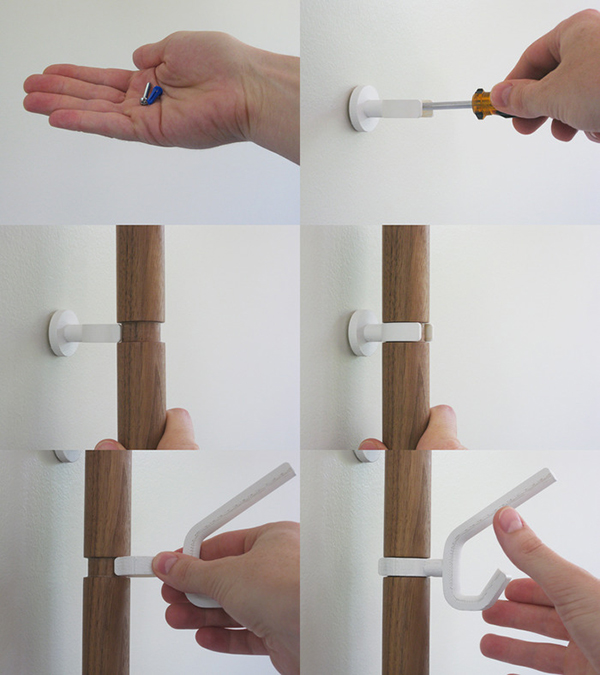 It is consists of a wooden dowel with milled notches, 2 clips for attaching the dowel to the wall, and 3 clips that can be attached to the dowel itself.
I'm sure you will not lose anything that is important to you with this configurable valet by Matthew Plumstead who was indeed a genius in creating such a useful thing like this. We can even place it in any area of our home and change its usage depending on our needs. I'd love to have one! How about you?