The Pour: A Dramatic Lighting that Mimics Raindrops
While some homes settle for ordinary lighting, some would prefer to use those with sculptural design. With this, the lighting isn't just for illumination but also for decoration. Lights like this would increase the visual appeal of a space and would make others turn their heads towards it. Yes, it can be a head turner in your home just like this teardrop or raindrop chandelier that we will feature today.
This modern light sculpture is called The Pour designed by Lisa Hinderdael and Dara Huang of Design Haus Liberty. The designers aimed for this lighting to "create an architectural relationship with the space" as it is meant to be placed in living room with exposed industrial columns. Let us take a look at the lighting below and learn more about it too as we go through the photos.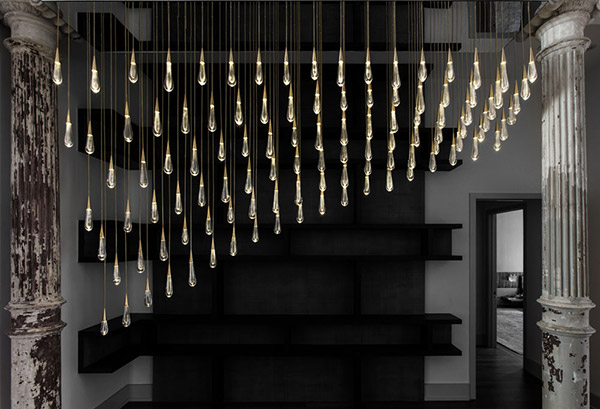 Shown here is how the light looks like when installed in between columns.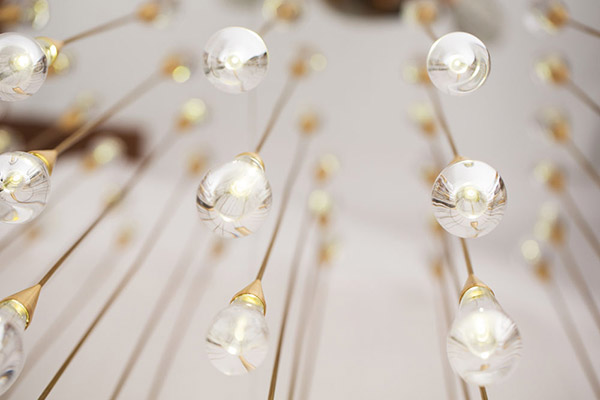 Its bulbs celebrate the beauty of raindrops where no drop is the same as the next.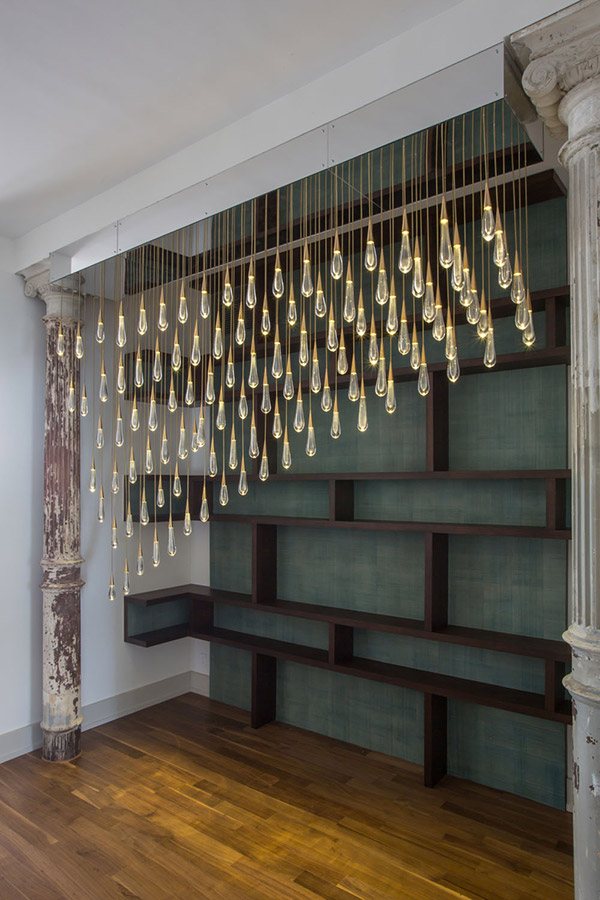 This teardrop-shaped chandelier with deliciously unique lights would be a stunning feature in any home, with or without an exposed industrial column.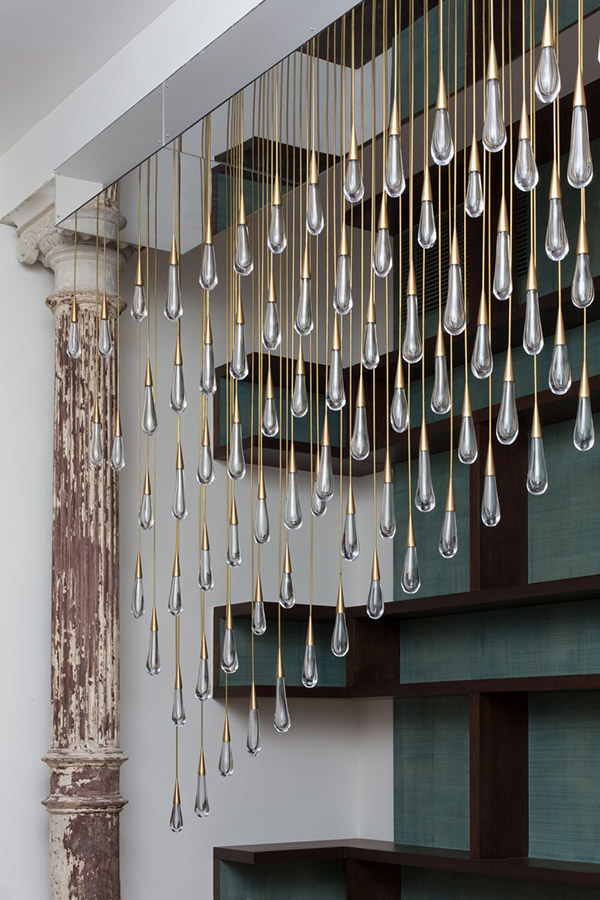 It copies the look of the rain in a stylish and fashionable way.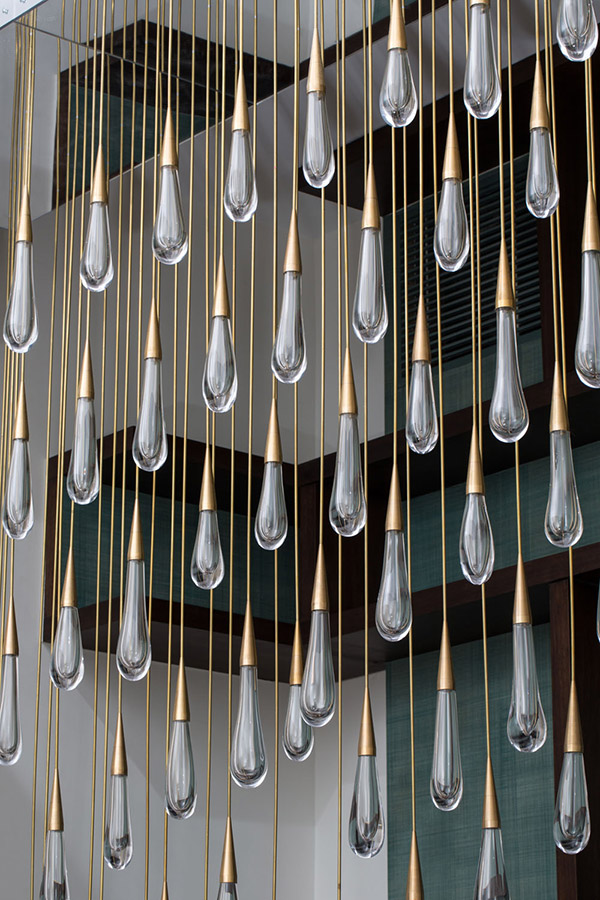 The shape of the bulbs are really beautiful that it might even urge you to extend your hand and touch it.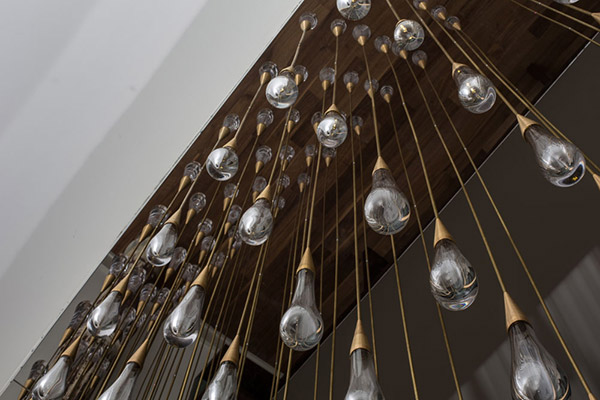 We mentioned that each bulb is different from the other because each one is hand-blown by artisans.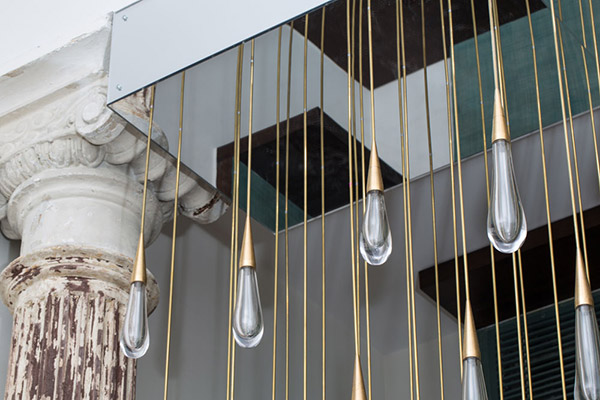 The bulbs are extended from a wire with gold coverings that added to its beauty.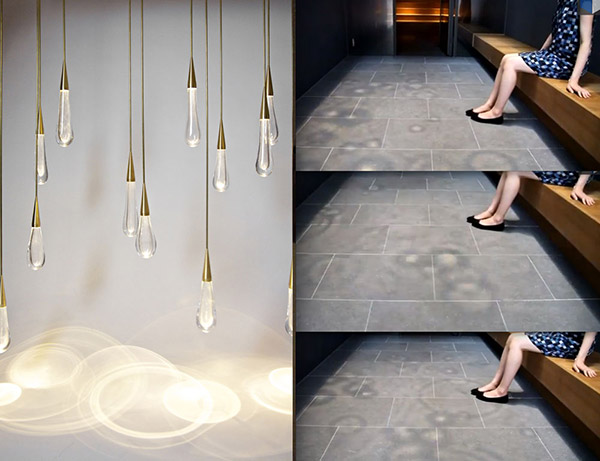 Aside from its design, the light it illuminates is very relaxing and dramatic too.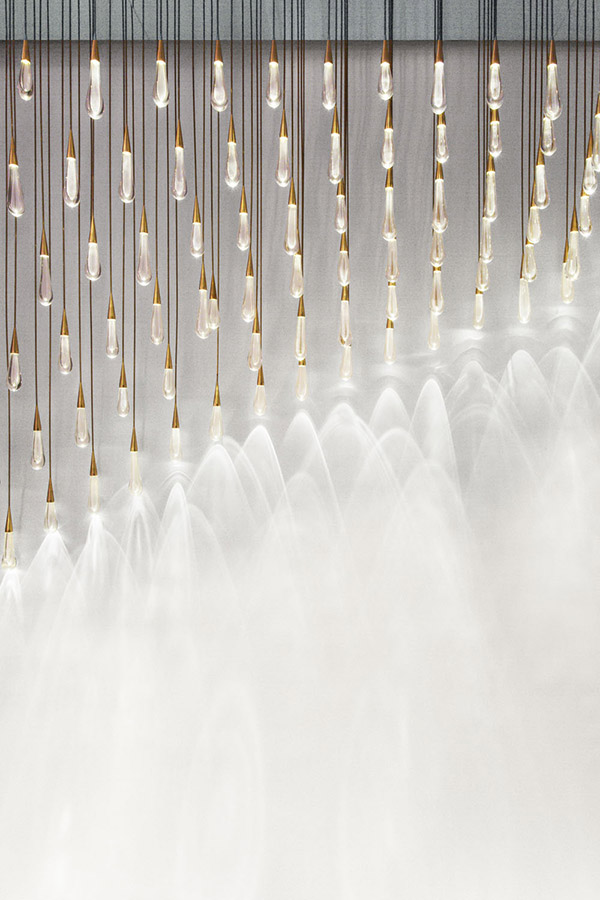 I even think that its light also mimic the look of the water when light strikes it.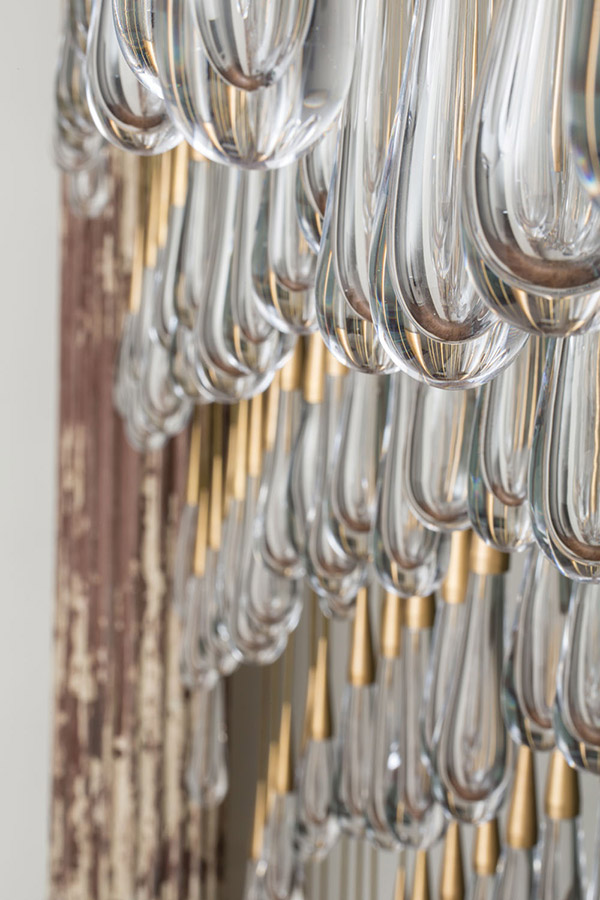 Look closely at the bulbs and you'll understand what we mean by each one being different from the other.
The Design Haus Liberty is certainly proud of this light installation. It is said that each drop is also "intricately engineered to house the lighting strategy for the chandelier". The designers spent time to carefully observe raindrops before they came up with this lighting. After that, they worked with UK-based glass-blowers and metal engineers to create the crystal tear-drops. Amazing, right?