10 Living Room Lighting Ideas and Tips
The living room is one place in the house where we spend most our time. We do various activities like watching movies and converse with family and friends. It is also the area where we accept guests and visitors. Therefore, we make sure that the living room is well designed and also well-lighted. There are different living room lighting ideas that we can apply to the living area to get an overall presentable and inviting look.
So, today, we will give you some living room lighting ideas that you can use in order to decorate and illuminate the living area. With the variety of options you can choose from, you will surely be able to come up with a living room that is not just inviting but also well-designed and well-lighted. Check out our tips below:
1. Table lamps.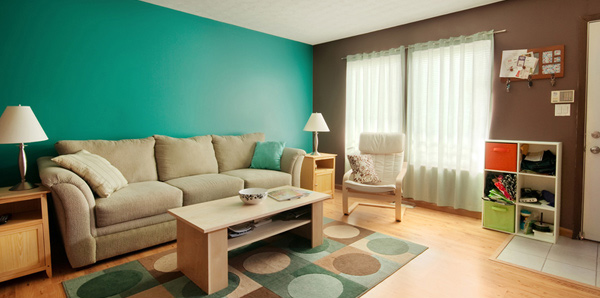 Some people might think that table lamps are just for the bedroom. But you are wrong. Table lamps also look great in the living room. You can place them on a corner table or maybe on top of a cabinet. They will still look good that way. You can place one table lamp or two matching lamps.
2. Floor lamps.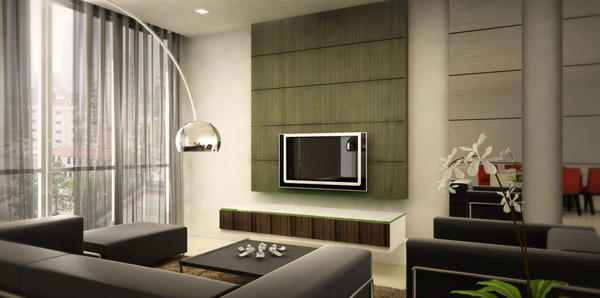 Floor lamps are those that are placed on the floor. These lamps are high since they will light certain areas where you need some direct lighting. They also come in different designs. Floor lamps can also be good as decorations. It is best to place them in corners near your sofa.
3. Wall sconces.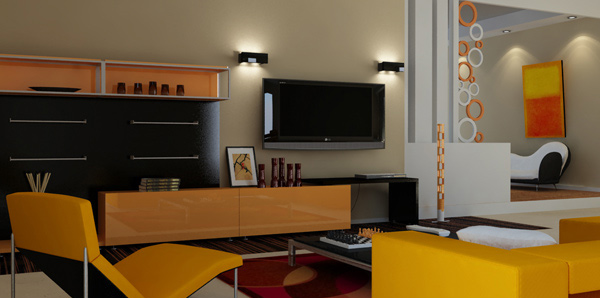 These are lighting fixtures that are attached to the wall for support. It saves a lot of space because of this. You can place wall sconces on certain areas in your living room like near the fireplace.
4. Chandeliers.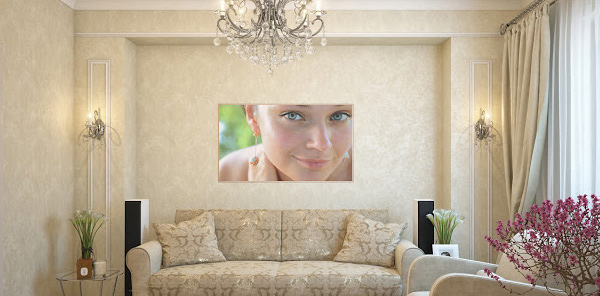 To add elegance and drama to your living room, get a chandelier. Chandeliers are mostly used for classic interiors but you can already get modern looking chandeliers. Wherever you place a chandelier, you can surely give it a more dramatic appeal.
5. Pendant lights.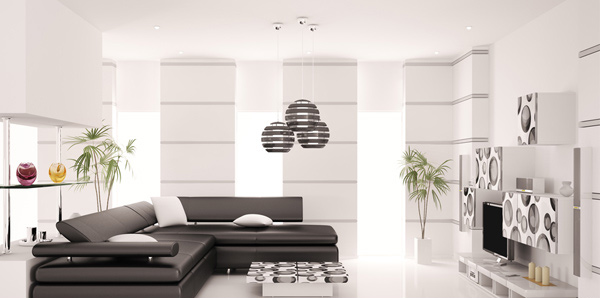 Instead of a chandelier, you can try placing pendant lights. Most modern home interiors use this for the living room. It gives a similar dramatic effect like what chandeliers can give. Pendant lights can give you more options when it comes to design. They also come in different materials that would be best for your type of interior.
6. Add dimmers.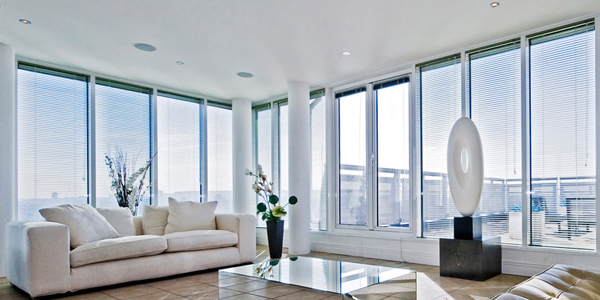 The living room, most of the time, is also an entertainment area. You would enjoy watching a movie with your loved ones with the lights dimmed. So, add some dimmers for your lights or choose those which have dimmers. Most chandeliers have dimmers which can be good for the living room.
7. Task lighting.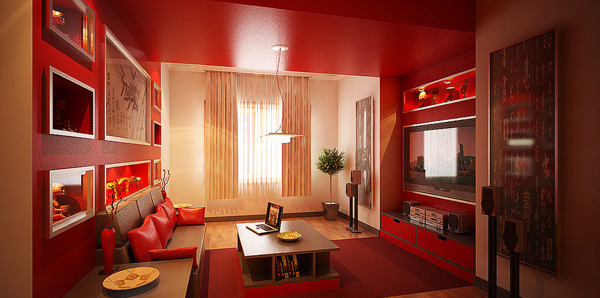 There are many different things one can do in the living room. Aside from watching movies, you can also enjoy other activities with the family like playing board games or merely having a chit chat while relaxing on the sofa. You can also read books and so many other tasks. Of course, you would also entertain guests in this area. Hence, it would be good to have some tasks lighting. These are bright lights like fluorescents and bulbs that can illuminate your living area while doing some activities.
8. Spotlights.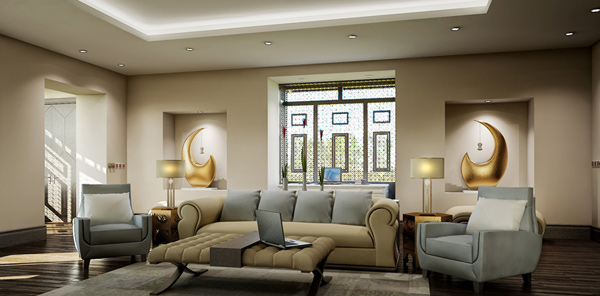 If you decide to light up some parts or to give highlight to certain areas of the living room like a painting or your display cabinet, use spotlights. This is one good way to drive the eyes of your guests to valuable items in your living room. Some also place them on the ceiling which can be an added lighting to the living room when the task lights are off.
9. Mix lighting.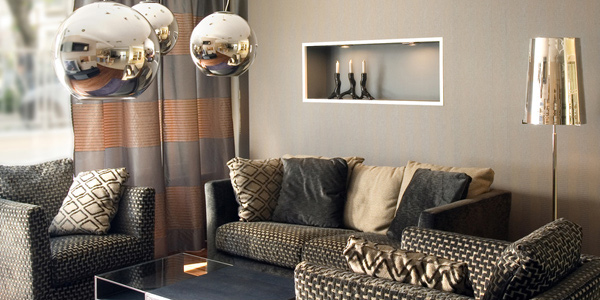 It would certain look good if you mix different kinds of lightings. Like you place a table lamp on a corner table. You have a chandelier at the center. You have spotlights for wall paintings. You have recessed lights on the ceiling. If you have all these, your living room will not just be well-lighted but it also looks great with all these lights in it.
10. Use light as décor.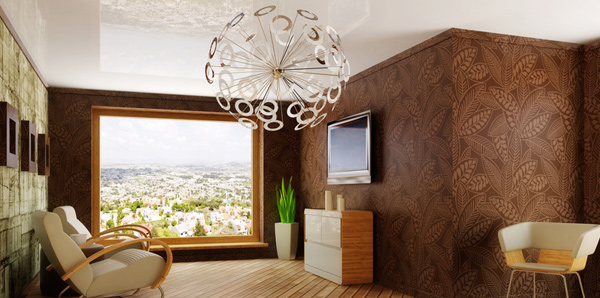 When choosing lights for the living room, consider the design because these lights will not just give light to the area but will also add beauty to the living room. Hence, you have to make sure that you will choose lightings that have designs suitable for your interior. When the lights are off, the fixtures are decorations in the living room.
Having a well-lighted living room is a must for all homeowners. Like what we have just mentioned, living room lights are not just for illumination but also for decoration. There are indeed different living room lighting ideas that you can use. It depends on your interior design, your budget and your living room usage. Get more living room lighting tips so you can be guided in choosing lights for the living area.