20 Beautiful Glass Shade Chandeliers
At first, I was hoping to see glass shade chandeliers in just plain clear style but when I get to see the different kinds I was amazed at how versatile it can be. Glass shade chandeliers come in different heights and styles. There are those glass shade chandeliers that has modern touches, while there are some with industrial flairs. Some are made from frosted glass, and others are quite unique with its beautiful colors. There are a lot of varieties to choose from and these are all available in your favorite shops too.
Let me entice you with this list of 20 glass shade chandeliers that I found interesting and appealing. I am pretty sure you have seen glass shade chandeliers but if you are looking for more options and styles, I got it here on my list. You will find lots of unexpected touches and designs here. Scroll down to see all these pieces of art.
1. Antique Copper-Finish 60-Watt Glass Lantern Chandelier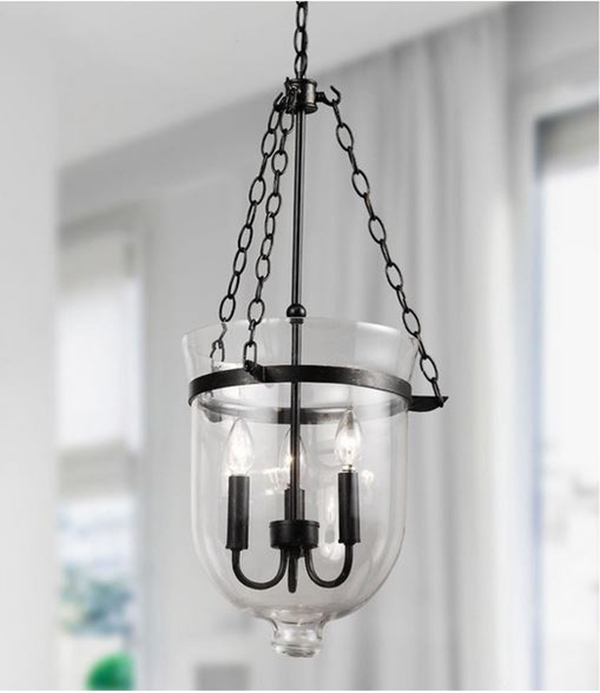 This large lantern-shape glass chandelier is a great find for vintage lovers.
2. Nine Light Brushed Nickel Matte Opal Glass Drum Shade Chandelier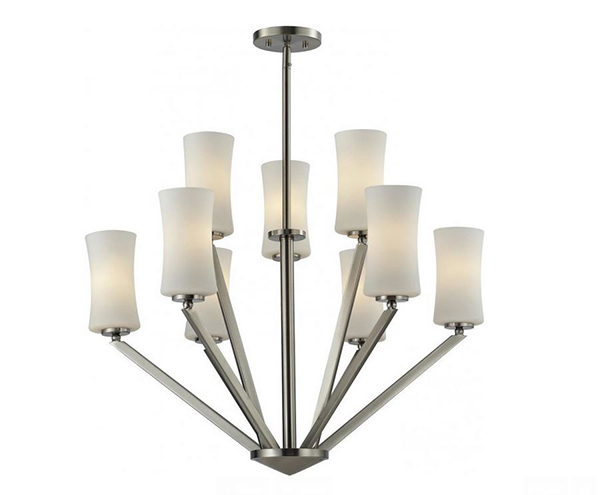 The uniquely shaped, warm glowing matte opal shades with angled brushed nickel arms to hold it is sure to bring exquisite taste of contemporary elegance in your home.
3. Capellini Four Light Chandelier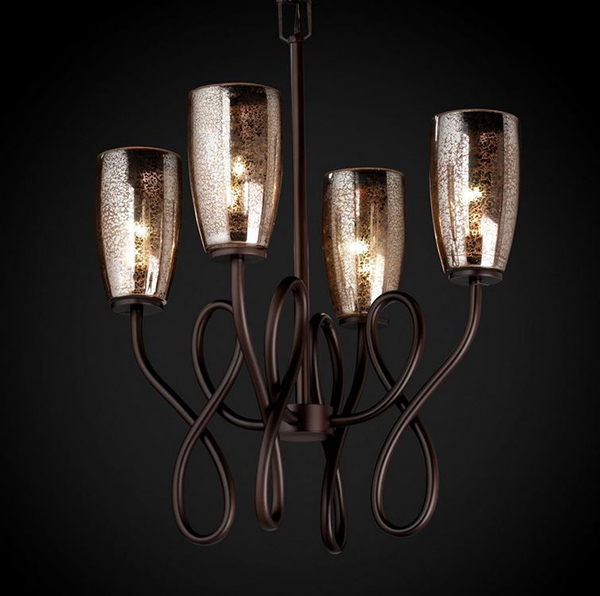 With its mercury glass, dark bronze finish this chandelier will give drama and style in your space.
4. Forte Lighting- Three Light Chandelier with Umber Mist Glass Shades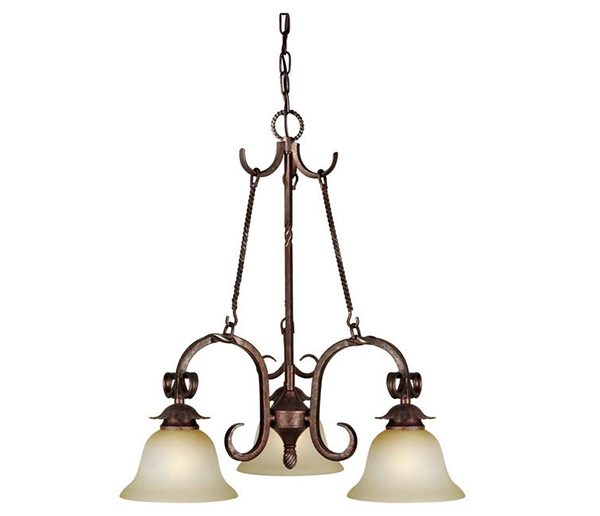 This three light chandelier in umber mist glass shades will add a dainty look to any room.
5. Eight Light Artisan Rust Hammered Mercury Glass Drum Shade Chandelier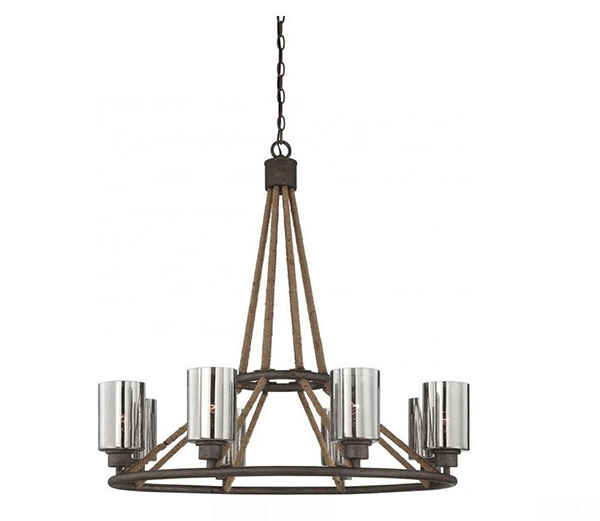 Bring a transitional touch to your home with this beautiful chandelier in artisan rust finish and mercury glass drum shades.
6. Northic Country Six Clear Glass shades Iron Chandelier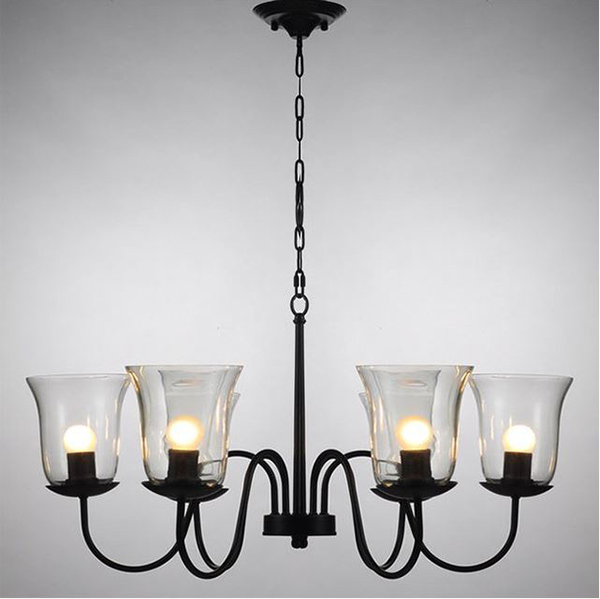 This simple yet sophisticated chandelier in clear glass shades and iron finish brings contemporary vibe to any space.
7. Clear Glass Sphere Chandelier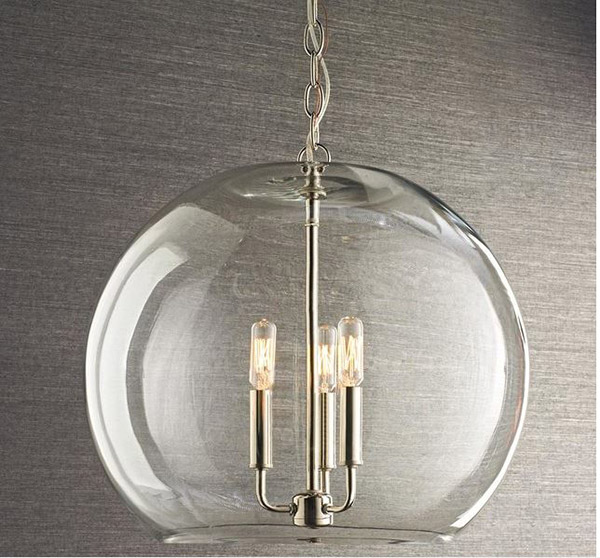 This versatile clear glass dome chandelier is a great find that is sure to bring modern touch to your home.
8. Modern Industrial Gun Black Blown Glass Shades Chandelier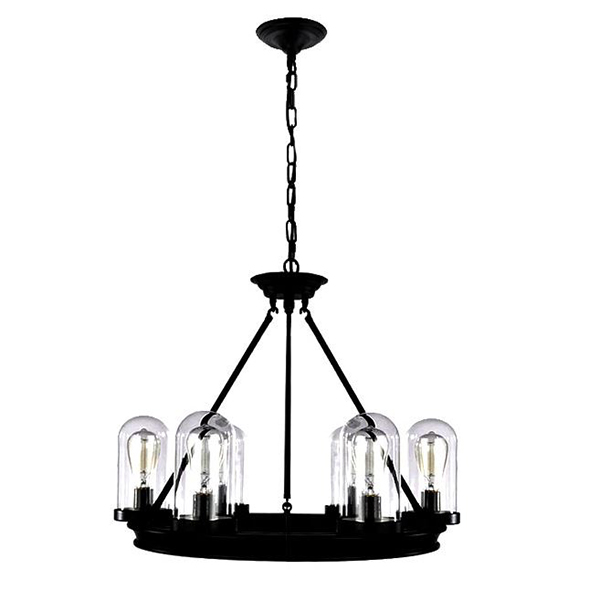 Add an industrial touch to your modern interiors with this stylish black chandelier.
9. Modern Glass Shade K9 Crystal Ceiling Light Pendant Lamp Fixture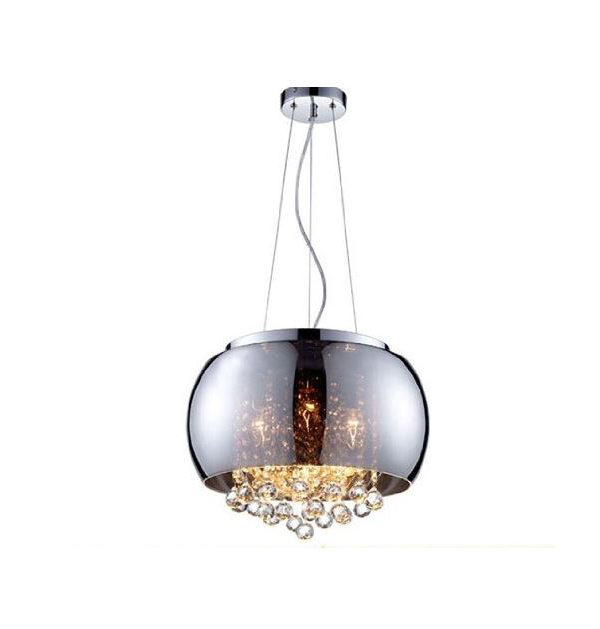 For a modern glamour appeal, this chandelier with modern LED glass shade will do it for you.
10. One-Light Satin Nickel and Colored Glass Pendant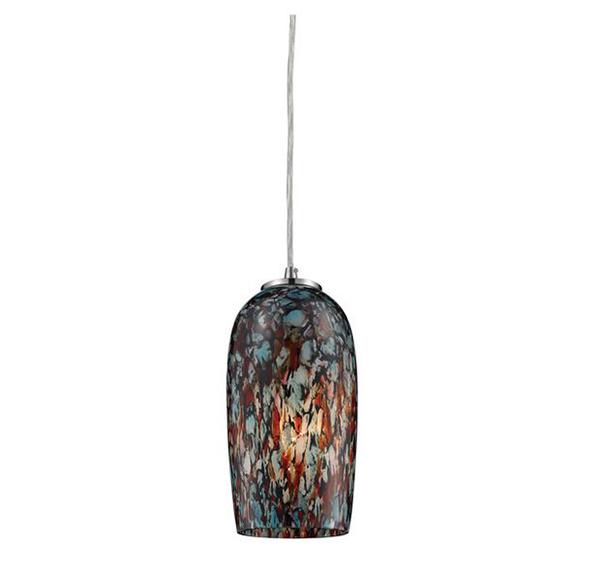 This eye-catching light fixture, with its exciting multicolored glass shade offers a burst of exotic flair.
11. 1930's Glass Dome Shade Chandelier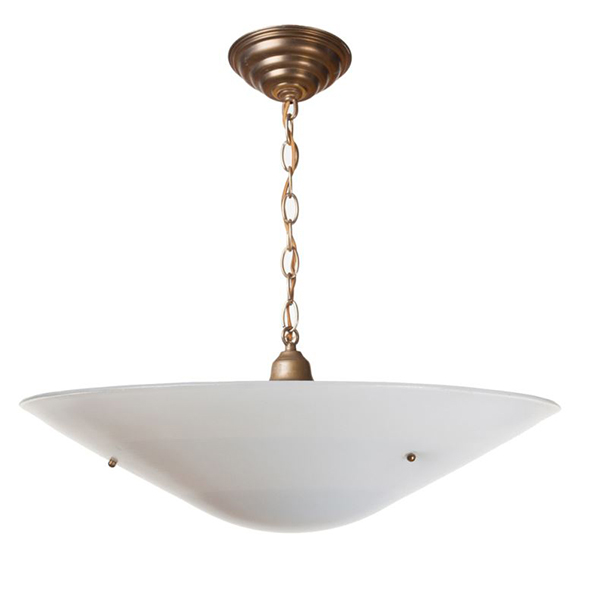 Bring elegance and sophistication with this glass dome chandelier.
12. Chandelier with Multi-Color Glass in Neuvelle Bronze Finish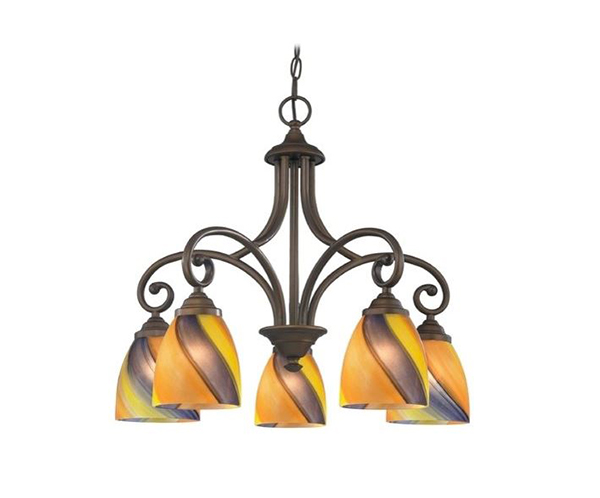 This traditional chandelier was given a modern twist with its multicolored glass shades.
13. Modern Industrial Iron and Matte Glass Shade Pendant Lighting 11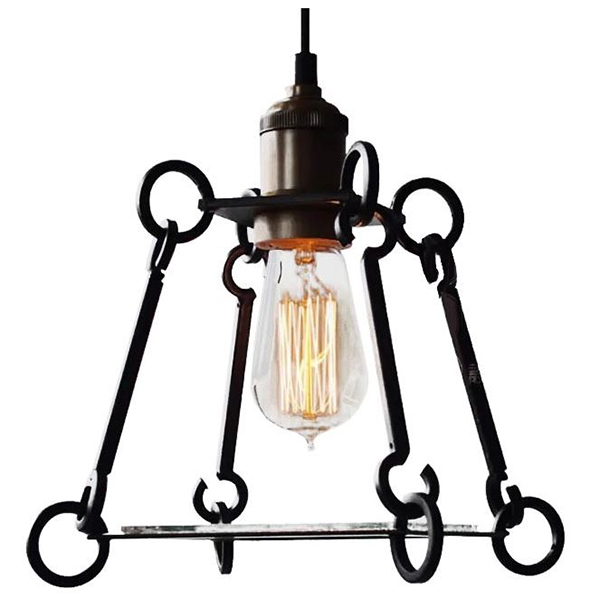 Another industrial style chandelier that will bring interest and timeless elegance in your modern home.
14. Hubbardton Forge Flora 22 1/4″ Wide Seeded Glass Chandelier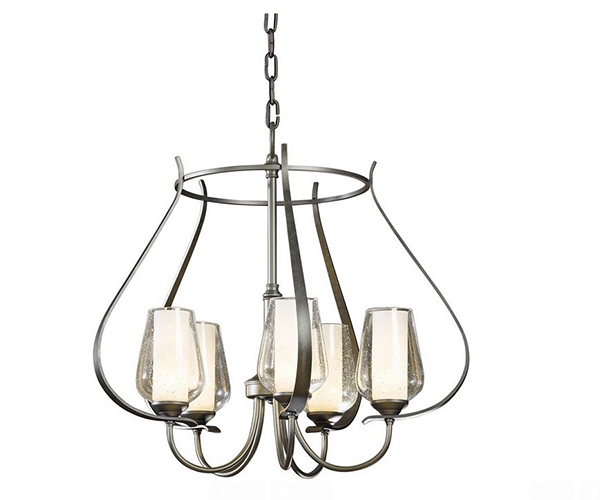 This beautiful five light chandelier with clear seeded and opal glass shade gives off a delightful appeal and contemporary touch to your interiors.
15. Murano Glass Chandelier Collection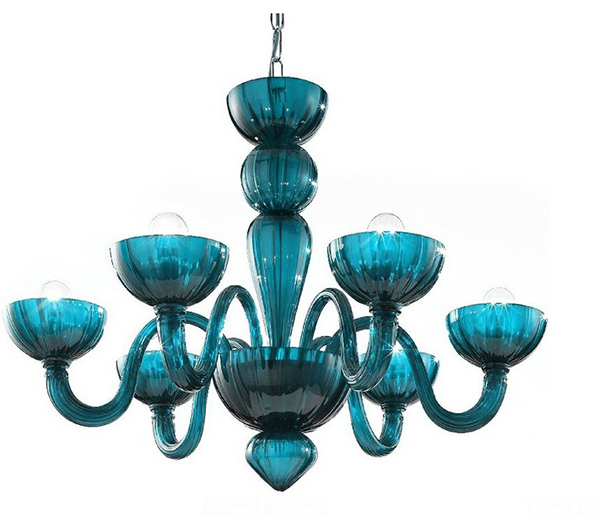 A lovely traditional chandelier in teal brings glam and sophistication to any home design.
16. Chapman Bronze 5 Light Chandelier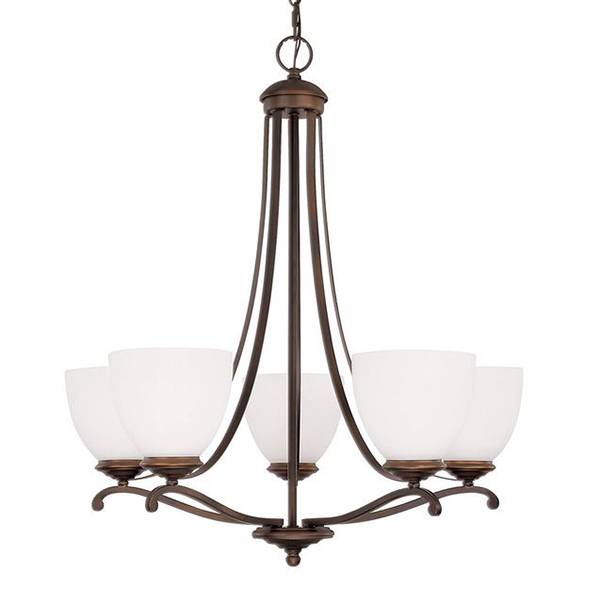 Classic beauty is what this chandelier in soft white glass shades and bronze finish brings.
17. Italian Tole Chandelier with Flower Motif and Two Panes of Glass as Shade circa 1940
Brighten your room with this stylish tole chandelier that is sure to bring feminine elegance.
18. North Bay Three Light Chandelier with Mosaic Bell Glass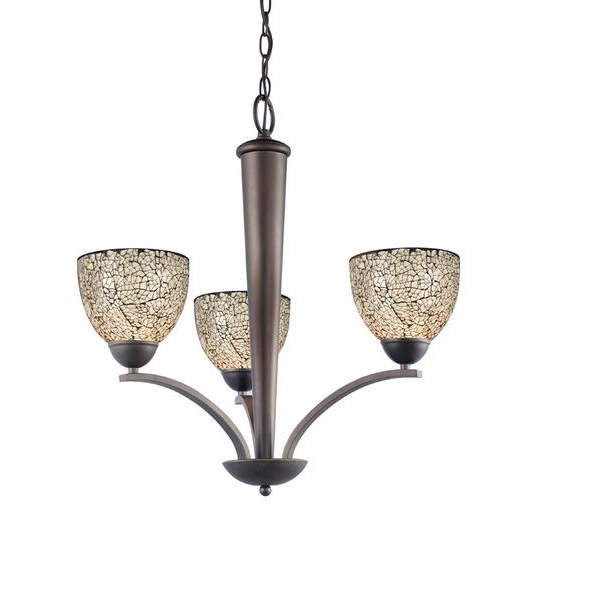 This chandelier with beautiful art glass, clean lines and an overall transitional design appeal offers a stylish decor for your home.
19. Six Light Polished Chrome Etched Clear Glass Up Chandelier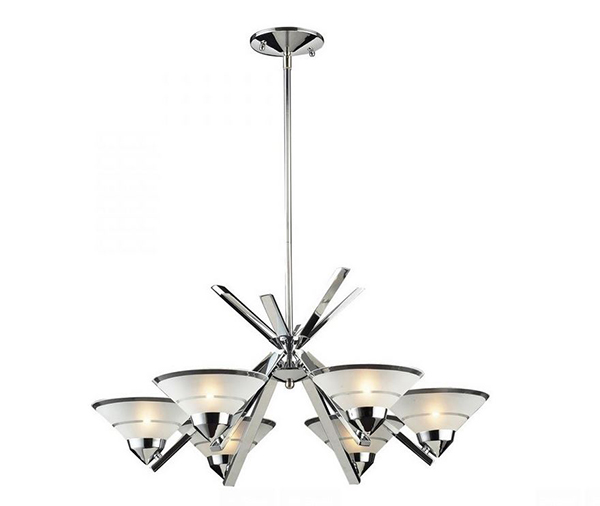 Add an ultra-modern accent to your home with this polished chrome chandelier.
20. Rispal Three Glass Shade Pendant Lamp, France, 1950s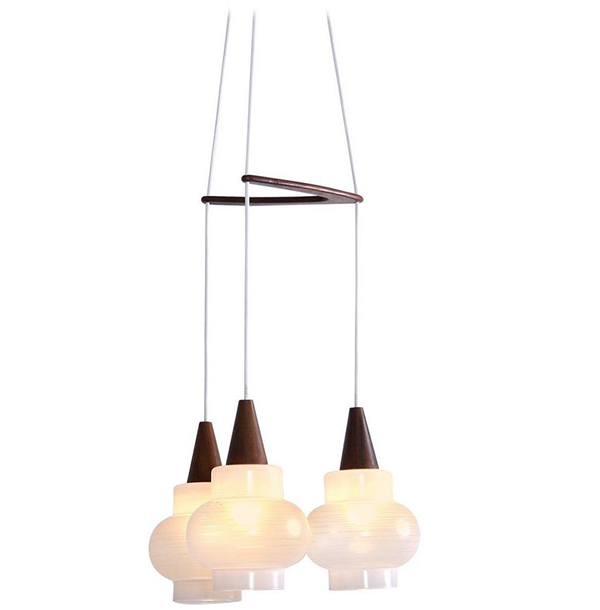 Style and casual feel is what this uniquely shaped chandelier offers.
These glass shade chandeliers are so stylish and gorgeous! All of these designs are stunners and are worthy in getting the center stage. The surprising elements of each pieces make it unique and sophisticated on its own. The 20 glass shade chandeliers you have seen are exquisitely beautiful decor that can enhance your space instantly.