20 Antique Crystal Chandelier Designs
Crystal chandeliers are grand decor that are commonly used in traditional homes. It can instantly make the room feel luxurious and elegant. Its intricate details make it a work of art that many people appreciates. How lovely it is to have a dazzling light coming from this opulent decor, as if hundreds of candles were lighted from above!
Vintage and antique touches in your home decor bring classic elegance to a space. It lends drama and timeless glamour, that will never go out of style. With hundreds of individually cut and polished pieces of glass, an antique crystal chandelier add lighting sophistication to dining and living spaces. It is a piece of art that beautifully illuminates and make your space classy and grand. Check our list of 20 crystal chandelier designs below for a timeless beauty that brings luxury and style in your home decor.
1. Brentwood 12-Lights Antique Brass Crystal Chandelier Draped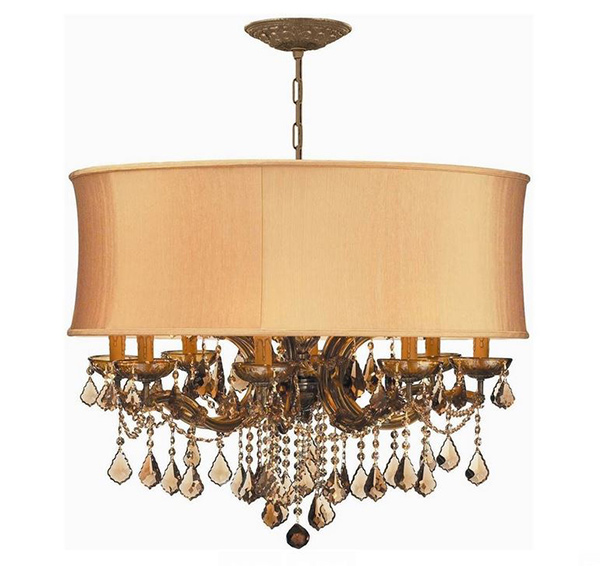 This antique chandelier is draped in golden teak strass crystal, accented with a Harvest Gold Silk Shade, a great accent for your traditional or transitional homes.
2. Luciana Antique Gold Brass Art Deco Crystal 3 Light Pendant Chandelier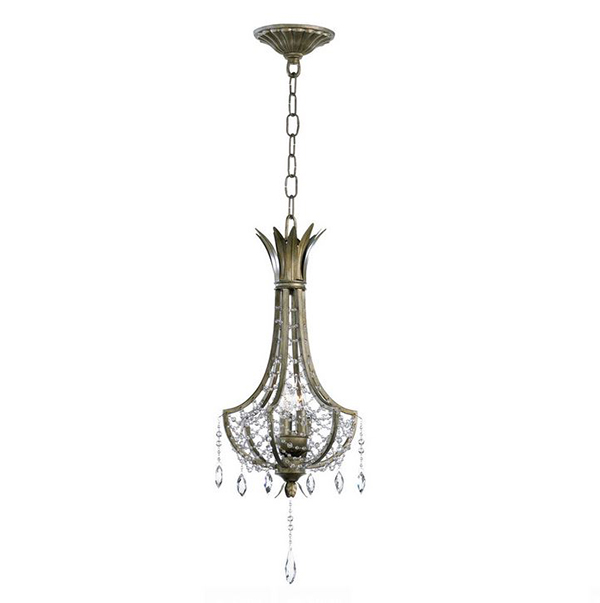 Give your space a touch of stately elegance with this stylish, three light chandelier with woven crystal swag and faceted dew drop details.
3. LOFT Antique Crystal Chandelier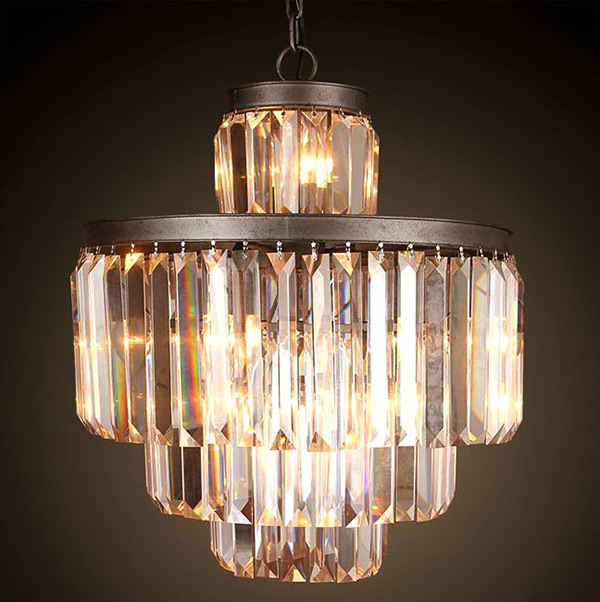 Sparkling, skillfully cut glass crystals reflect and illuminate in an alluring play of light. This chandelier in rusted finish can bring contemporary elegance to any space.
4. 3-Lights Antique Brass Crystal Chandelier with Silk Shade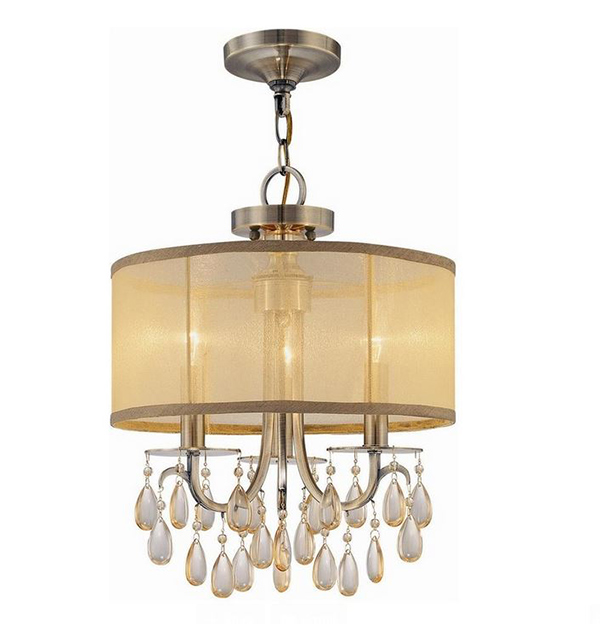 This antique brass chandelier is accented with Etruscan smooth oyster crystals and gold silk shimmer shade offers a dazzling glamour for your contemporary home.
5. Versailles 5 Light Antique Bronze Finish Crystal Chandelier 13″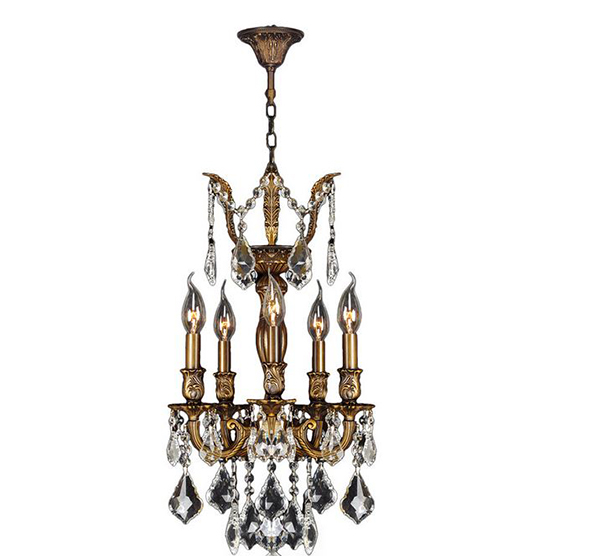 A stunning chandelier in antique bronze finish and all over clear crystal embellishments will lend any room, drama and a sparkling glamour.
6. 32-Inch Round Dark Antique Bronze Glass Drop Crystal Chandelier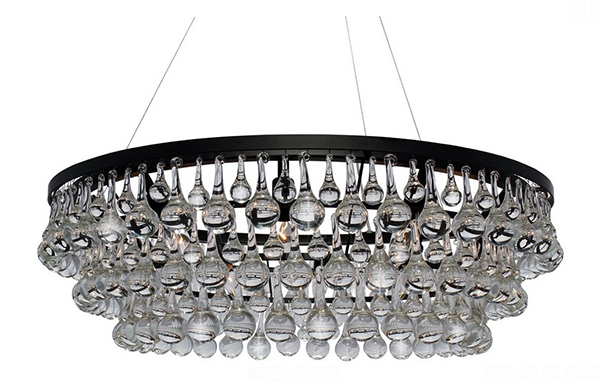 With hundreds of large clear glass drop crystals surround this beautiful chandelier, this gorgeous light fixture is sure to bring a captivating grandeur to any room.
7. 5 Light 28″ Antique Silver Chandelier with Clear Glass Beads and Murano Crystal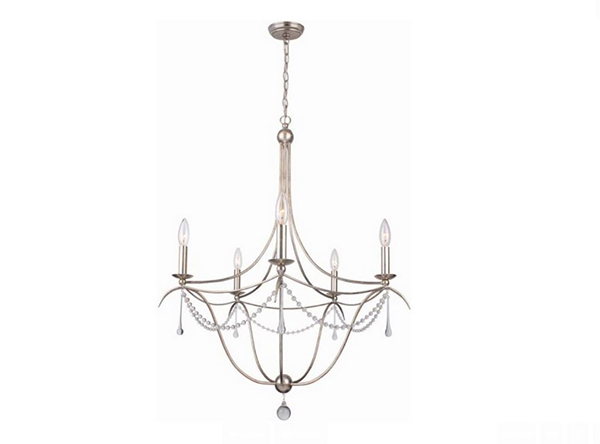 Bring luxury and elegance in your space with this gorgeous chandelier in antique silver metal finish.
8. Cone Shape 4-light Antique Copper Crystal Chandelier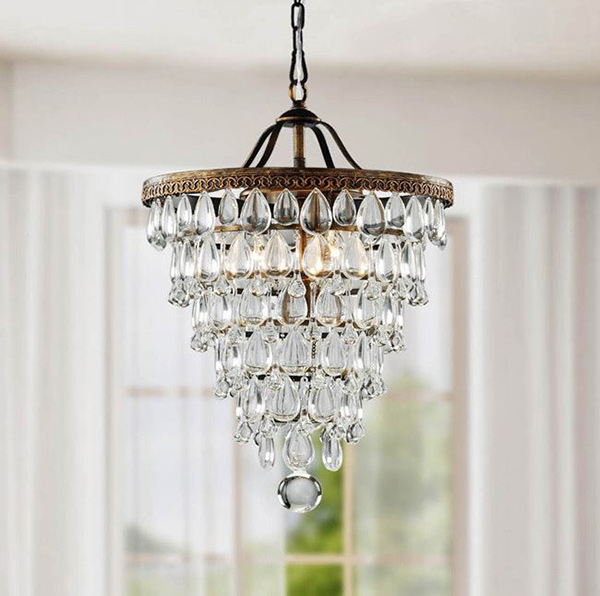 A cone shape chandelier is one fun and elegant addition to your home decor. Its unique style and vintage touch make this chandelier a stunning accent that offers a contemporary vibe.
9. Opulence 3-Light Chandelier in Antique White and Rose Crystal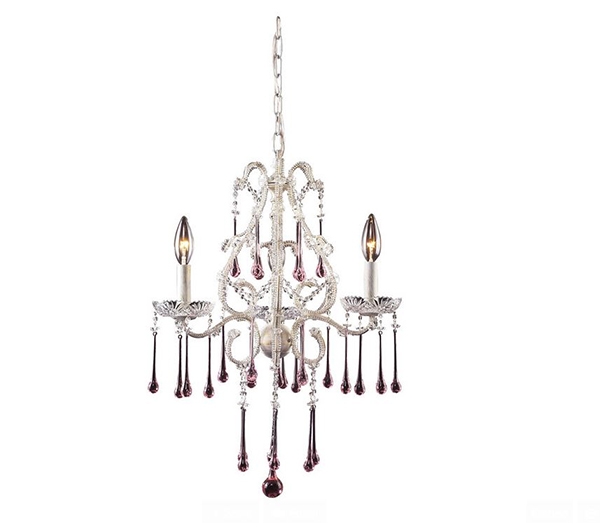 Accentuate your traditional-styled home with a feminine twist, with this gorgeous chandelier in antique white and rose crystals.
10. 4 Lights Antique White Mini Crystal Chandelier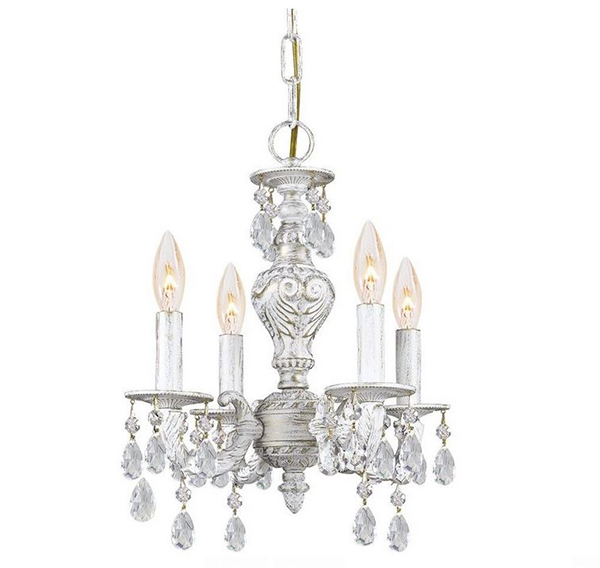 Make it timeless and whimsical with this stylish chandelier in distressed gold brush strokes and antique white finish.
11. 9103 Lille Collection Antique Bronze Finish Royal Cut Golden Shadow Crystal Hang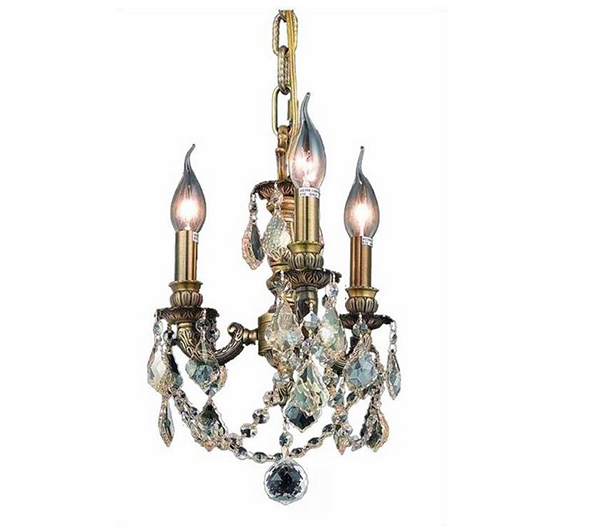 Illuminate small spaces in sophisticated glamour with this stunning chandelier in antique bronze finish.
12. Loren Hollywood Regency Antique Brass Crystal 6 Light Chandelier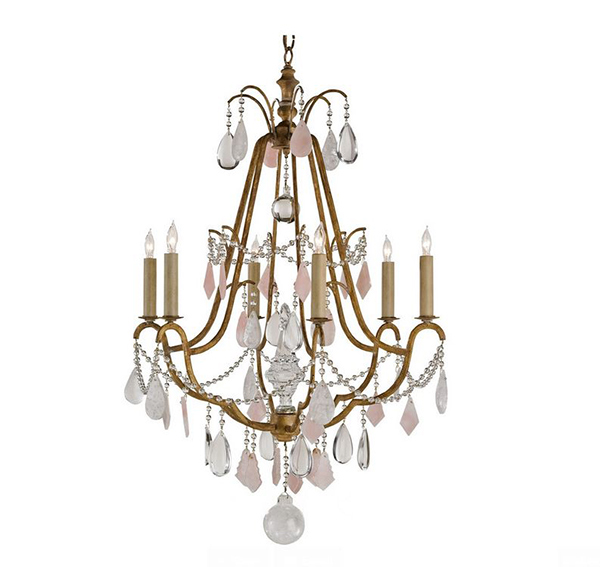 A fairytale-inspired chandelier is sure to bring whimsy and enchantment in your home design.
13. Sutton 6-light Antique White/ Crystal Chandelier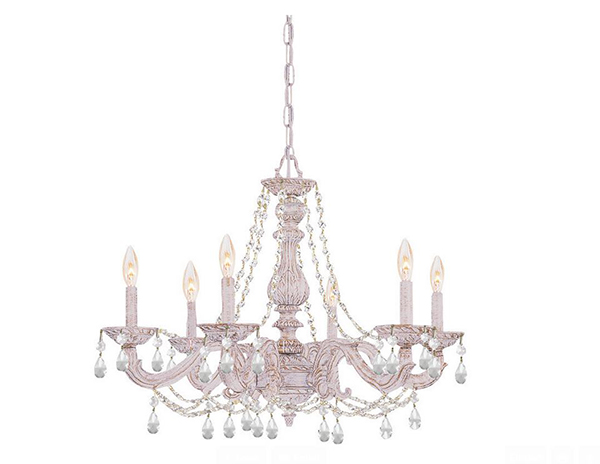 Get a feminine and elegant look in your living or dining room with this charming, antique chandelier design.
14. Crystal Laurel Gold Chandelier, 774540ST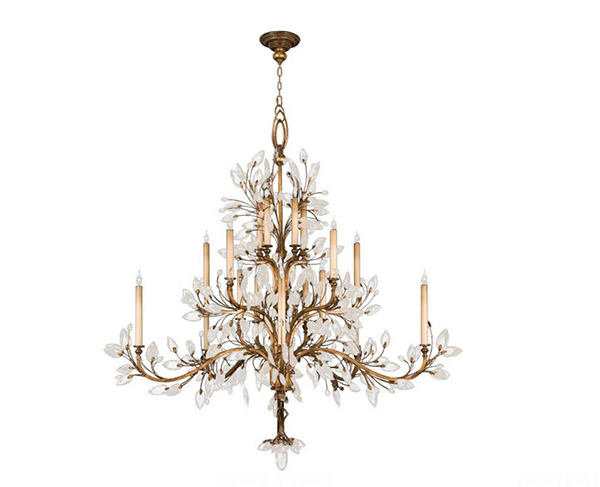 A gleaming faceted leaves adorn gracefully on antiqued gold finish boughs, offers a stylish and glamorous, magnificent effect in any space.
15. Windsor 6 Light Bronze Finish Golden Teak Crystal Cast Brass Chandelier 23″ D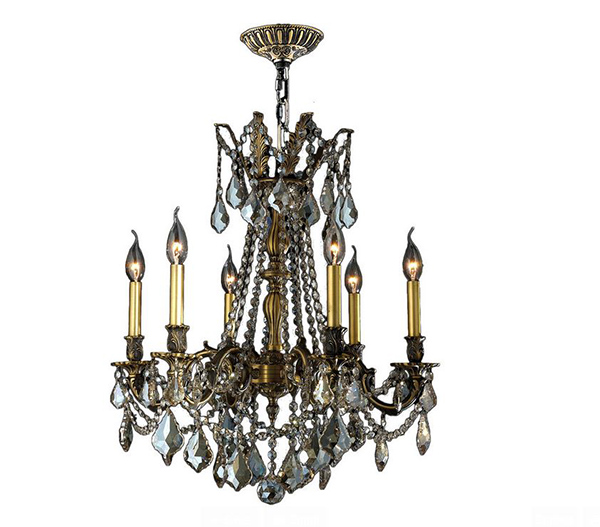 Add a touch of luxury and timeless elegance with this stunning 6-light Cast Brass Chandelier in your home.
16. Danville 9 Light Crystal Chandelier
A combination of French design, Art Deco and a Mid-Century glamour encased in this Danville chandelier giving an exquisite effect to any room.
17. Empire Basket Chandelier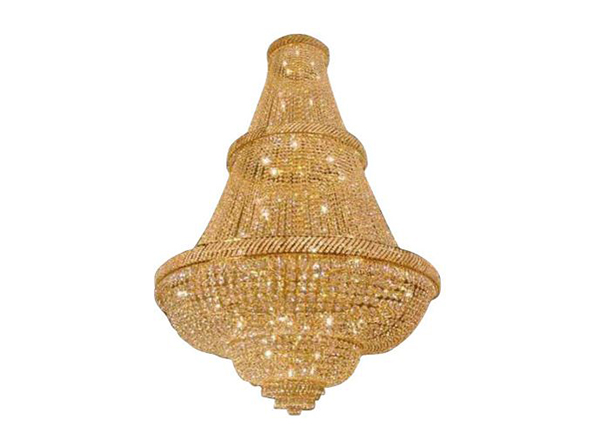 Lend class and timeless elegance to your dining or living room with this chandelier dressed in Swarovski crystals.
18. 6058 Spectacular Two-Tier Crystal and Prism 8 Arm Chandelier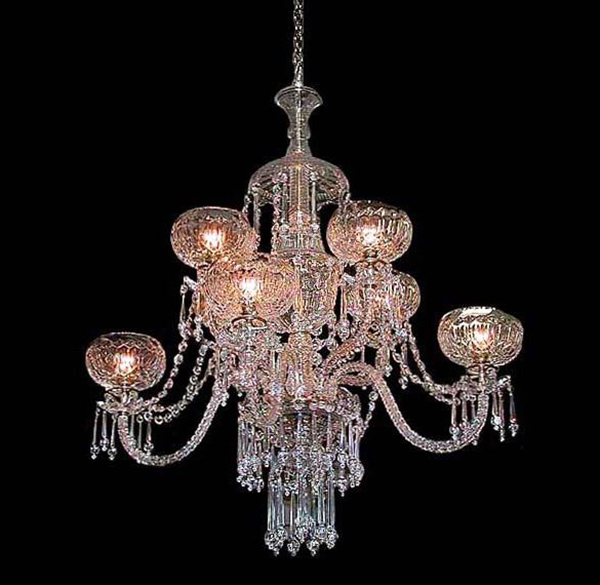 A two-tier crystal and prism chandelier with vintage flair, can make quite a luxurious atmosphere in your grand home.
19. Maria Theresa Crystal Chandeliers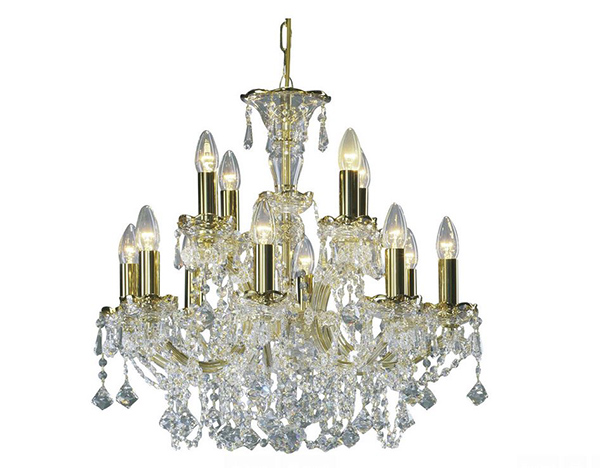 These ravishing fixtures were inspired by a chandelier made for Maria Theresa in Bohemia in the mid 18th century. Bring the sumptuous and majestic vibe of this chandelier in your home to get an instant luxurious feel.
20. 6678 19th C. Bronze and Crystal Chandelier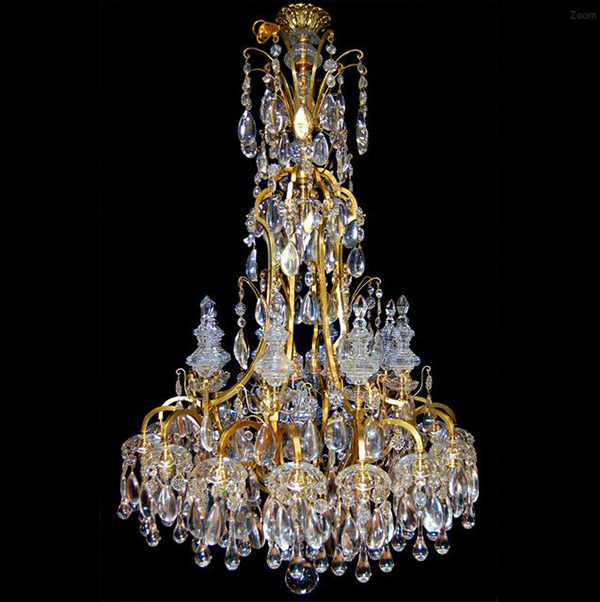 Antique crystal chandeliers are magnificent pieces, wow-worthy and are timeless beauty.
Its classic elegance brings style and sumptuous texture to any home decor. The antique finish adds sophisticated glamour that will always stay in style. I hope you like this classy list of 20 antique crystal chandelier designs.