15 Intricate Tiffany Table Lamp Designs
Tracing back history, Tiffany was from Louis Comfort Tiffany who developed many and varied types of glass from 1878-1933. It was used to make stained glass decors on windows and many other items. From then on, whenever glass was used to design something with a stained glass effect, it is labeled as Tiffany-styled. Today, the said style is still used even in designing lamps. As a matter of fact, with the latest trends, more and more Tiffany inspired designs arrive even those with modern styles.
So today, we will be showcasing table lamps that are Tiffany inspired. This is a list of a variation of Tiffany lamps that has touches of modern, classic, traditional, and many others. What makes Tiffany lamps unique are that each one is handcrafted which means that each piece was done with labor of love. Take a look at the lovely Tiffany table lamps below:
Larissa Tiffany Table Lamp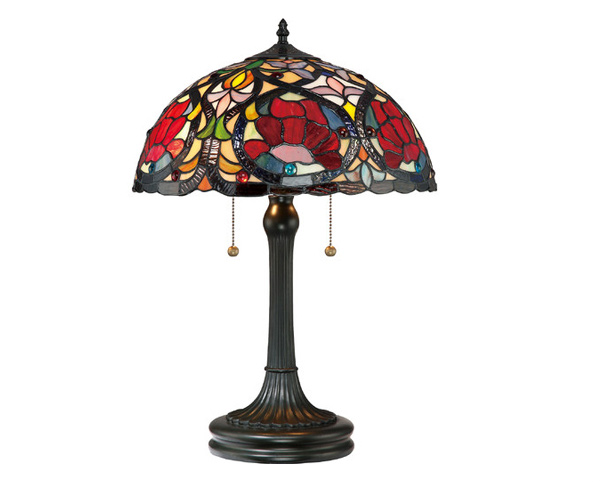 Lovely combination of colors right? It used genuine art glass in soft pastel colors.
Dale Floral Dragonfly Tiffany Table Lamp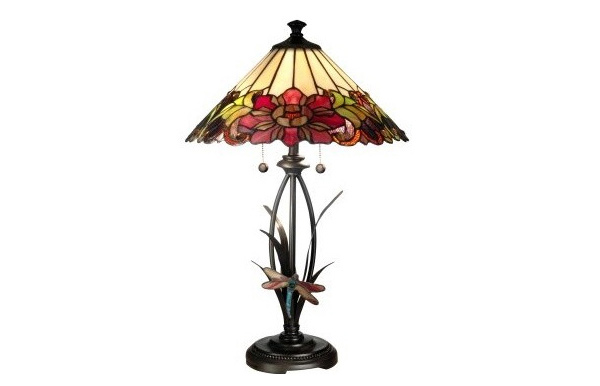 A floral shade paired with a stand that has a dragonfly adornment. Nice design right?
Atticus Table Lamp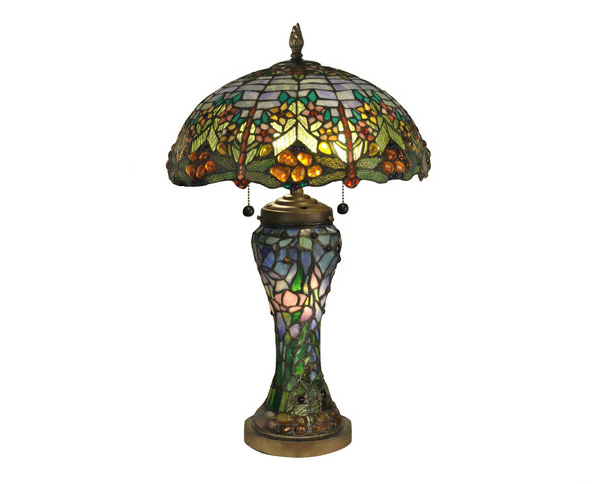 A Victorian design lamp with 3 lovely lights on it. It uses pull chain switches and inline switch.
Diamond Ring 1 Light Table Lamp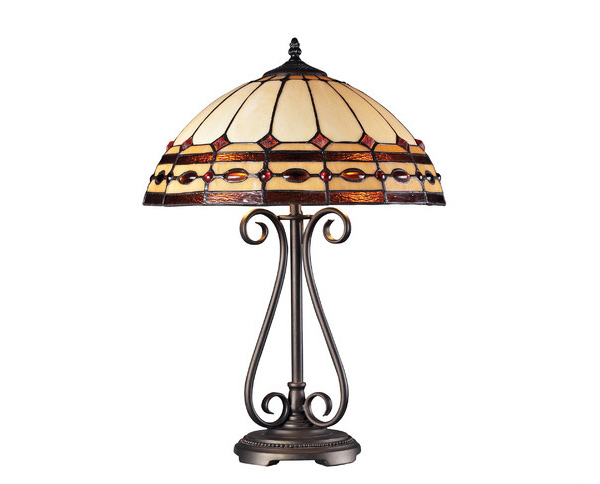 Burnished copper finish made this one look a bit vintage-y.
Tiffany Style White Dragonfly Table Lamp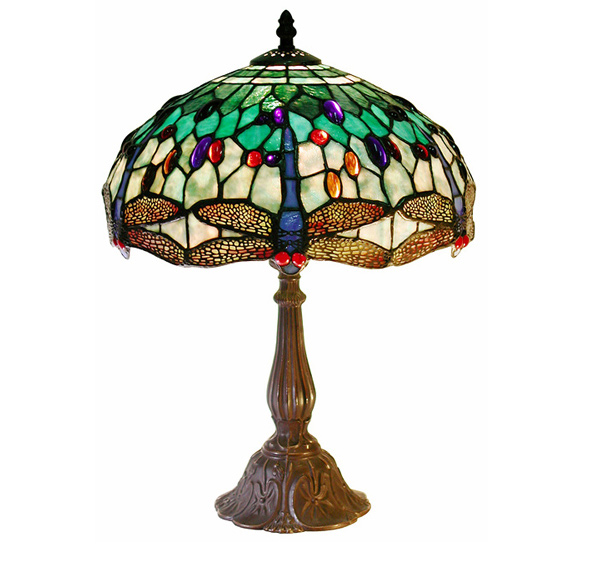 We have shown you lamp with a dragonfly on the stand. This one has dragonflies on the shade.
Indus Tiffany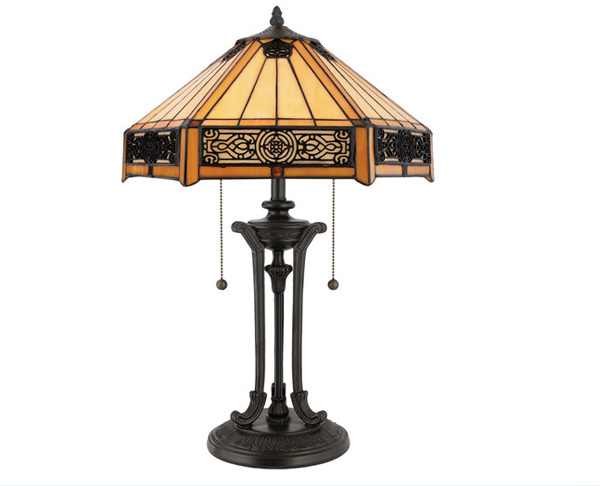 You will be fascinated with the magical beauty of this Tiffany lamp that is both trendy and traditional.
Tiffany Locust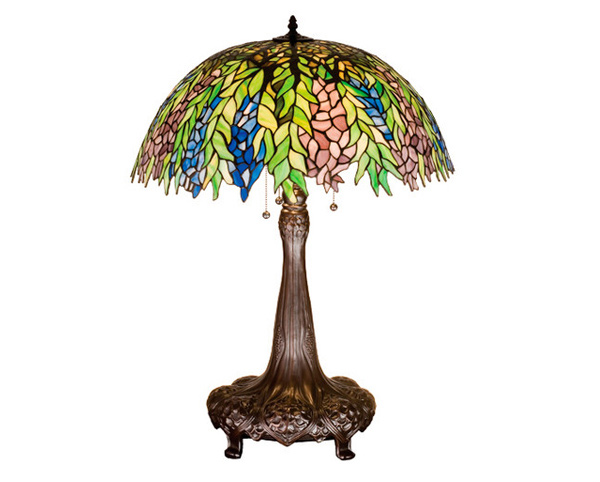 Decorative dome-shaped stained glass lampshade with spring leaves in artistic colors.
Twigs Stained Glass Table Lamp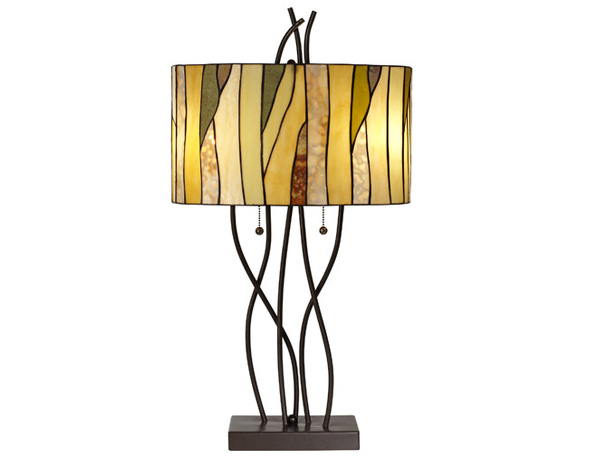 An artistic lamp with twig designs. Even the stand is beautiful even if it is simple.
Tiffany Style Regal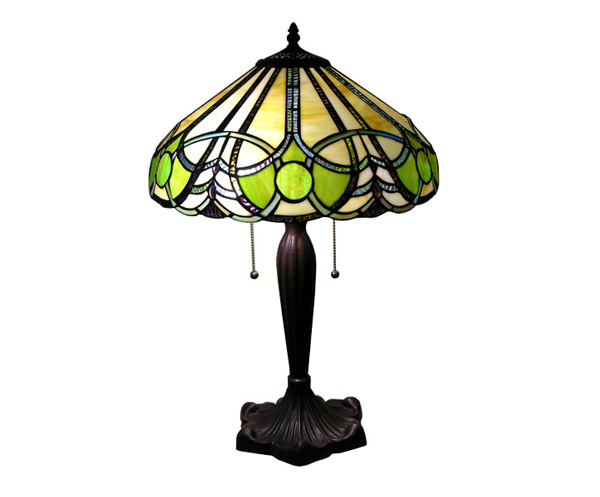 Classic style with hues of green and ambers finished in bronze that would fit a room of similar color schemes.
Tiffany Style Victorian Double Lit Table Lamp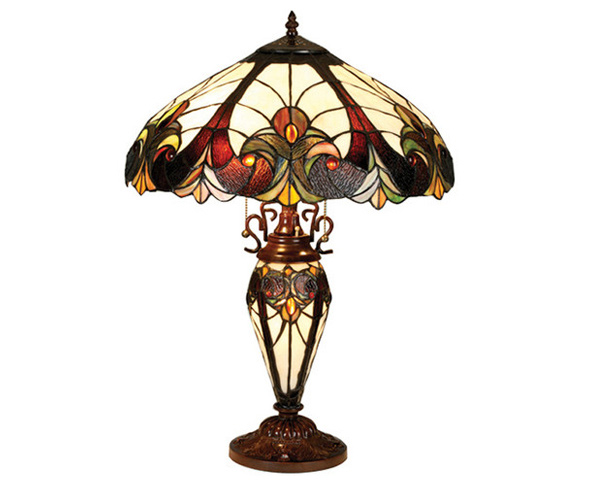 Isn't this lamp elegant? Adding this to your room would make it appear like royalty!
Boehme Tiffany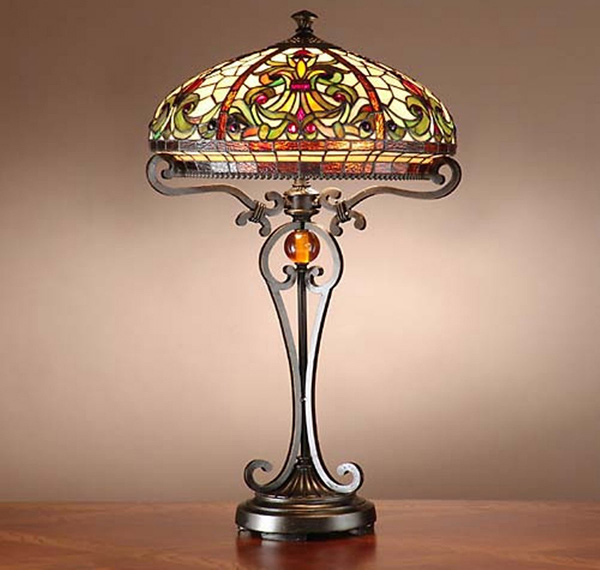 An intricate multi-colored lamp with scrolling ribbon mosaic. It is finished with antique golden sand tones.
Flower Design Table Lamp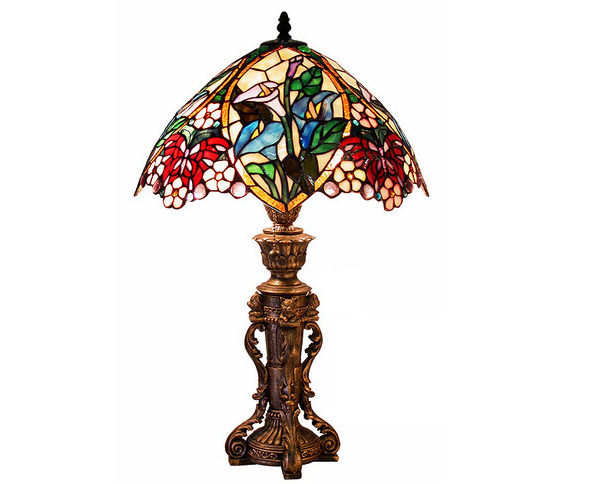 Pretty flowers in Tiffany glass adorn the shade of this lamp. It even looked lovelier with the complex details on the stand.
Tiffany Chastain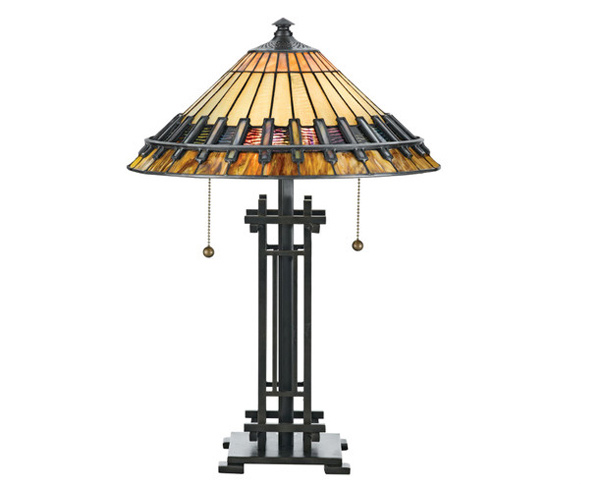 This one seems to have an Asian look. It would look good in a Zen room.
Bellas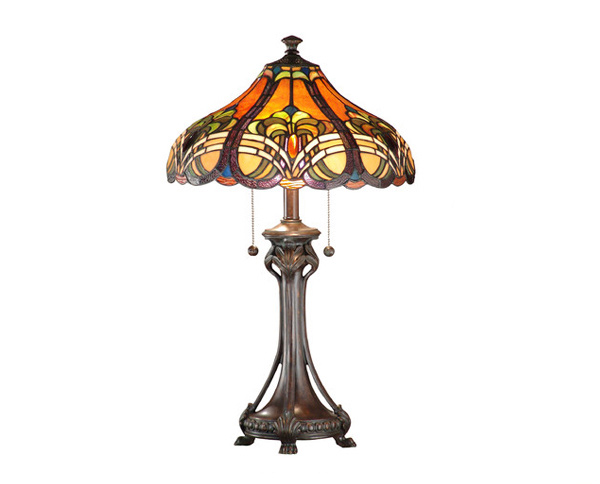 A decorative treasure indeed! The details and colors in this lamp are so stunning!
Victorian Tiffany Nouveau Colonial Tulip Table Lamp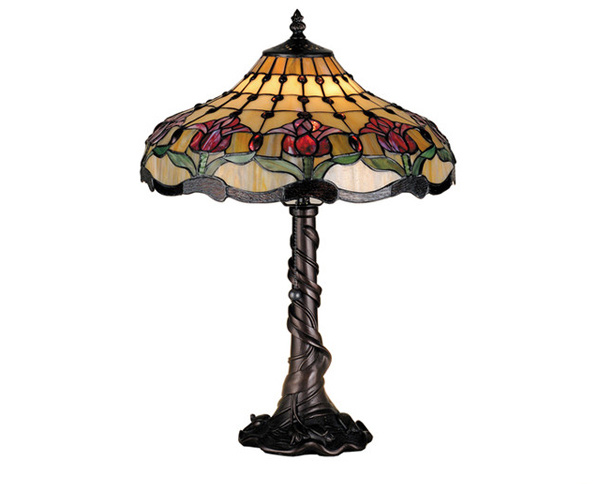 On top of spring green leaves are plum pink tulips and beige glass panels. To sum up, it turned it really an eye-candy!
We are sure that you will agree with us that this list is full of stunning lamp designs! There are indeed a lot of lovely Tiffany lamps. Once you place it on your room- wherever that would be- it will illuminate not just light but also beauty. You can also take a look at bedroom table lamps in different designs that you will also love!